Have you ever wondered what your perfect career could look like if you only considered your personality type?
The professional world is changing dramatically nowadays (think of the entire digitalization), and many jobs are increasingly dependent on soft skills rather than super-specific hard skills in a particular field. These types of abilities are closely tied to your character traits. This means that while you can always work on improving your soft skills, some of them are simply more "innate" to you than others.
In fact, this is exactly how you can determine your ideal profession! And by this we mean that you can use your unique personality to find the best career matches.
That's why we now present all the personality types and show which career paths (with specific career suggestions that the different types have actually chosen in their lives) are best suited for each of them.
📝 Note: We have also included observations on the character traits of each type that might influence their career choice.
What are personality traits?
A character trait describes a relatively consistent characteristic of a person to think, feel, and behave in a certain way.
Personal traits are therefore:
Characterized by consistency: There is a regularity in behaviors.
Both psychological and physiological: While character is a psychological construct, it is also influenced by biological processes and needs.
Influencing actions: Personal traits cause us to behave and act in certain ways.
Showing multiple forms of expression: These traits show up not only in our behavior, but also in our thoughts, feelings, and relationships.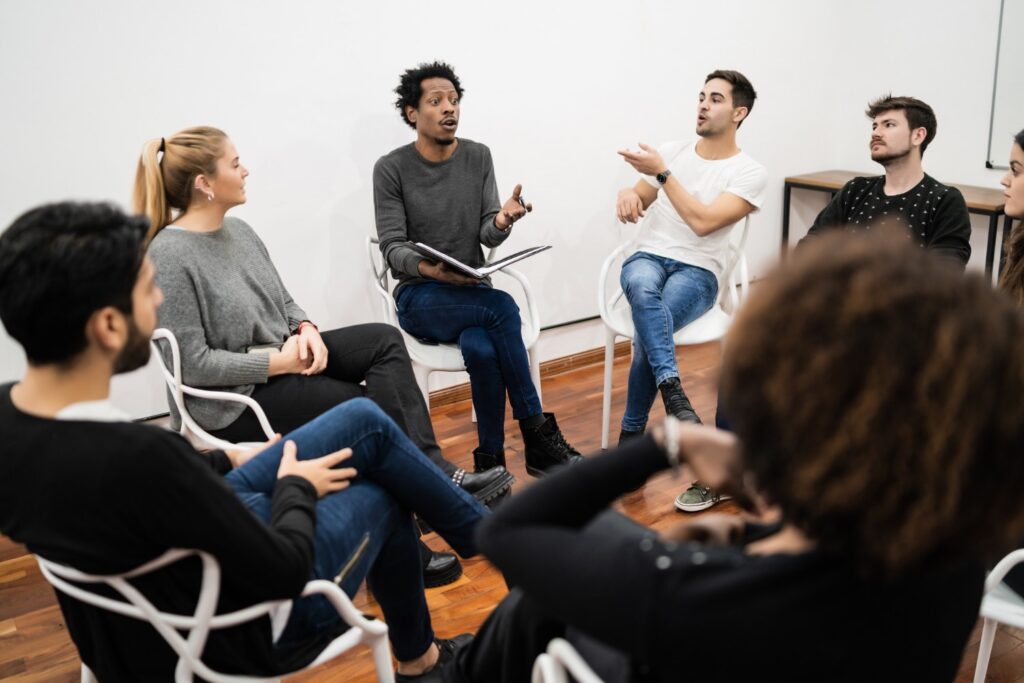 📝 Note: Many of the various personalities tend to have certain preferences when it comes to choosing a career. The most helpful source for this is (in our opinion) the so-called "Myers-Briggs Personality Indicator".
What is the Myers-Briggs type indicator tool?
The Myers-Briggs test is a popular personality inventory for determining an individual's overall type of personality.
💡 Tip: Since the result is not always completely accurate, you should consider the indicator as a general tendency rather than a strict classification.
The Myers-Briggs personality test looks at eight characteristics:
Extroverts: Capable of multitasking and working in fast-paced work environments.
Feelers: Take the sentiments of others into account when making decisions in order to maintain harmony.
Introverts: Work well alone or in smaller groups and like to focus on one activity at a time.
Intuitives: Adept at using their creativity to find solutions. Able to consider the big picture.
Judgers: Prefer to follow the rules, value organization and planning, and always operate with a plan.
Perceivers: Tend to be more impulsive, like to have lots of options, and are adaptable when performing tasks.
Sensors: Detailed and guided by facts and figures. Able to apply their common sense to problem-solving.
Thinkers: Prefer logical thinking while maintaining consistency across all procedures.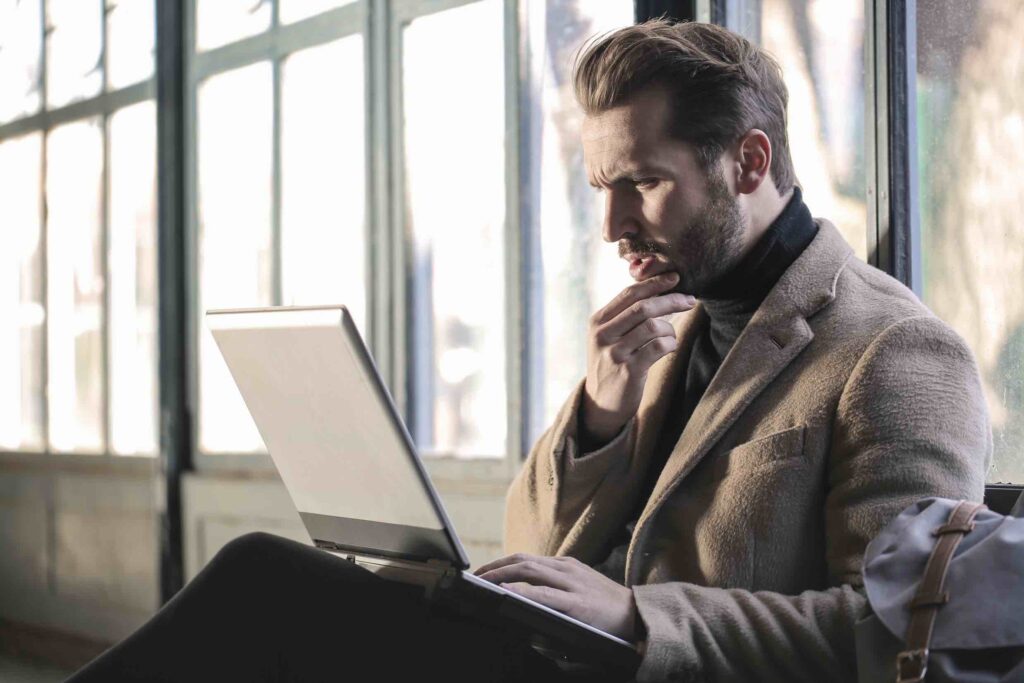 👉 Are you ready to dive deeper into the matter?
Now let's take a look at the 16 types identified by the Myers-Briggs test and the best careers for each one!
💡 Tip: If no job example mentioned appeals to you, you can simply take the ones you find interesting and search for similar professions.
Myers-Briggs personality type list: Find your ideal career based on your personality
Find out about the best jobs for each personality type:
No. 1: ENFJ personality type
The giver.
Very people-oriented.
Extraverted, idealistic, and highly ethical.
Knows how to connect with others all the while relying on their own intuition.
Natural leader and extremely goal-oriented, yet sensitive to the needs of others.
Best career paths:
Counselor
Diplomat
Events Coordinator
Professor
Social Worker
Therapist
No. 2: ENFP personality type
The champion.
Tries to develop their own practices and routines and is continuously coming up with new ideas.
Thinks outside the box.
Compelled by less formal work settings.
Motivated more by personally meaningful objectives than by financial gain.
Most rewarding career paths:
Art Director
Broadcaster
Editor
Entrepreneur
Lawyer/Attorney
Musician
Psychologist
Social Scientist
Speech Pathologist
No. 3: ENTJ personality type
The commander.
Prefers to approach situations logically and rationally.
Natural leader who likes being in charge.
Views difficulties as an opportunity to push oneself.
Quick to spot inefficiencies and come up with solutions.
Ideal career paths:
No. 4: ENTP personality type
The visionary.
Intelligent and open minded; requires ongoing mental stimulation.
Rational, objective, and logical.
Dislikes routines and repetitive jobs, prefers to concentrate on the big ideas, and is not afraid of hard work.
Finds working under a hierarchical structure challenging.
Ideal jobs:
Computer Analyst
Entrepreneur
Inventor
Journalist
Marketer
Photographer
Psychiatrist
No. 5: ESFJ personality type
The provider.
Highly sociable, requiring interaction with people; and always seeking to make others happy.
Organizes social gatherings for friends and family with pleasure.
Sensitive to others' needs and adept in interpreting social cues.
Tends to prefer working in a team.
Best career paths:
Childcare Worker
Human Resources
Family Doctor
Office Manager
Receptionist
No. 6: ESFP personality type
The performer.
Born to perform in public.
Likes learning new things and teaching others what they have learned.
Sympathetic and interested in other people's well-being.
Enjoys a variety of occupations, and is especially happy when having the opportunity to socialize.
Perfect careers:
Athlete
Artist
Actor/Actress
Coach
Comedian
Fashion Designer
Interior Decorator
Musician
Painter
Performer
Public Relations
Singer
No. 7: ESTJ personality type
The supervisor.
People look to them for direction and advice since they frequently assume the role of leader.
Methodical, well-organized, devoted, trustworthy, and forthright.
Excels at strictly adhering to rules and following directions.
Devoted and diligent.
📝 Note: Did you know that many ESTJs enjoy climbing the corporate ladder?
Top careers include:
Accountant
Auditor
Business Analyst
Detective
Engineer
Financial Officer
Government Worker
Insurance Agent
Judge
Military Officer
Scientist
Senior Manager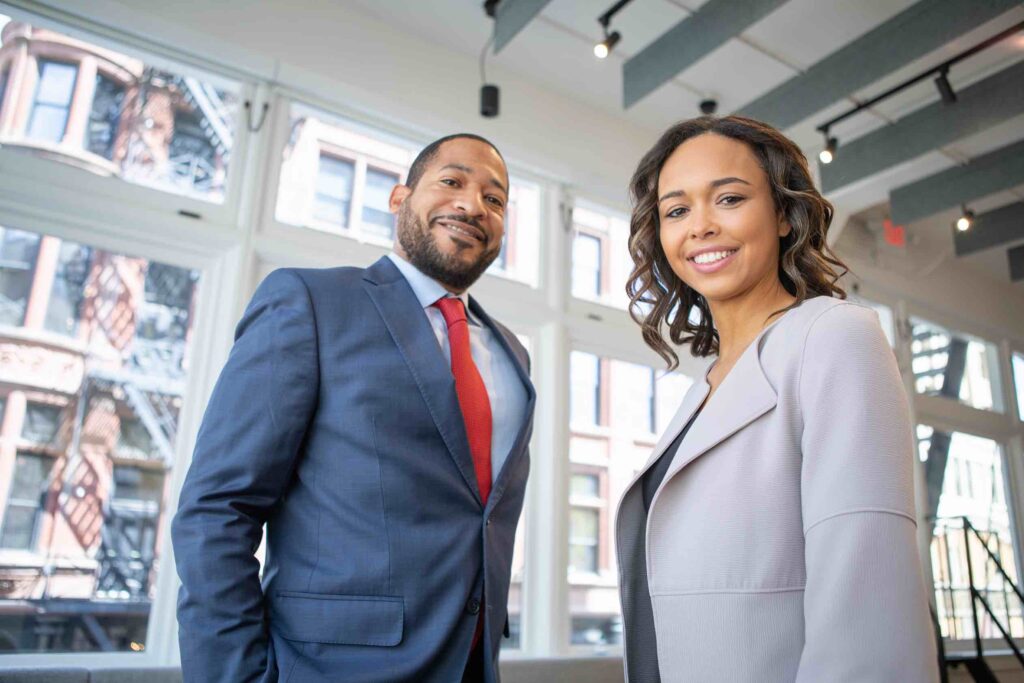 No. 8: ESTP personality type
The doer.
Strong need for freedom, sentiments, and emotions, as well as for logical thought and reasoning.
Logical thinker who likes to base choices on evidence and patterns.
Always looks for new opportunities, which frequently propels them to success.
Has the perseverance and creativity necessary to meet obstacles, yet a routine can easily grow boring.
Perfect career paths:
Carpenter
Computer Technician
Craftsman
Driver
Firefighter
IT Support
Military Service Member
Paramedic/EMT
Police Officer
No. 9: INFJ personality type
The counselor.
Idealist with a profound perspective on the world.
Doesn't accept things as they are or take them at face value.
Frequently bursting with inspiration and enthusiasm.
Motivated by a calm work environment.
Best professions:
Alternative Medicine
Child Care
Counselor
Educational Consultant
Librarian
Medical Doctor
Professor
Social Worker
Therapist
Writer
No. 10: INFP personality type
The idealist.
Deep thinker who usually keeps to themselves.
Enjoys daydreaming and getting lost in thoughts as well as deciphering signs and symbols.
Seeks to make a difference in the world.
Finds it difficult to maintain their enthusiasm for a single project over an extended length of time.
Top career choices:
Activist
Educational Consultant
Employee Development Specialist
Filmmaker
Graphic Designer
Holistic Health Practitioner
Physical Therapist
Researcher
Translator/Interpreter
Video Editor
Web Designer
Writer
No. 11: INTJ personality type
The mastermind.
Calm, quiet, and at ease being by themselves.
Curious about concepts and theories, and likes to wonder why things occur the way they do.
Enjoys certainty and is excellent at planning and strategizing.
Possesses a gift for seeing connections, which makes them adept at both intuitive and practical thinking. They are also natural problem-solvers.
Most rewarding careers:
Computer Specialist
Corporate Strategist
Dentist
Judge
Manager
Organization Founder
Researcher
Scientist
No. 12: INTP personality type
The thinker.
Among the personality types with the most logical thinking.
Loves patterns, is perceptive to differences, and is skilled at reading people, but prefers to work alone.
Favors settings that allow for creative expression.
Excellent at resolving conflicts at work and very helpful in seeing the bigger picture when business issues arise.
Best career paths:
Archaeologist
Architect
Computer Animator
Economist
Inventor
Investigator
Mathematician
Network Specialist
Philosopher
Strategic Planner
Technical Writer
Network Specialist
No. 13: ISFJ personality type
The nurturer.
Philanthropist who takes pleasure in sharing and reciprocating kindness with even greater kindness.
Values cooperation and harmony, is warm and compassionate, and is sensitive to others' feelings.
Outstanding work ethic.
A diligent and meticulous worker who makes an effort to establish and preserve orderly workplaces.
Great careers:
Career Counselor
Clerical Supervisor
Counselor
Medical Technologist
Office Manager
Researcher
Shopkeeper
No. 14: ISFP personality type
The composer.
A self-described introvert who doesn't seem to be one.
Friendly, personable, pleasant to be around, and spontaneous.
Recognizes the value of connecting with people who are interested in learning about new experiences.
Prefers independence and doing things on their own pace while at work.
Perfect job choices:
Carpenter
Chef
Composer
Designer
Landscape Architect
Mechanic
Naturalist
Park Ranger
Pediatrician
Veterinarian
No. 15: ISTJ personality type
The inspector.
Loves customs and upholds principles like as integrity, diligence, and civic responsibility.
Usually reserved, reticent, and composed.
Recognized for being trustworthy and responsible at work.
Thrives in a structured environment and likes having rules laid out for them.
Most rewarding jobs:
Accountant
Auditor
Electrician
Financial Officer
Librarian
Mechanical Engineer
Steelworker
Systems Analyst
Technical Specialist
Technician
No. 16: ISTP personality type
The craftsman.
Frequently unpredictably spontaneous.
Excellent at problem-solving and often quite inventive.
Usually quiet and perceptive, yet when teamwork is required, works well with others.
Prefers technical or analytical work and is fast to identify solutions when issues emerge.
Ideal careers:
Carpenter
Construction Worker
Electrical Engineer
Farmer
Forensic Pathologist
Mechanic
Military
Pilot
Probation Officer
Transportation Operative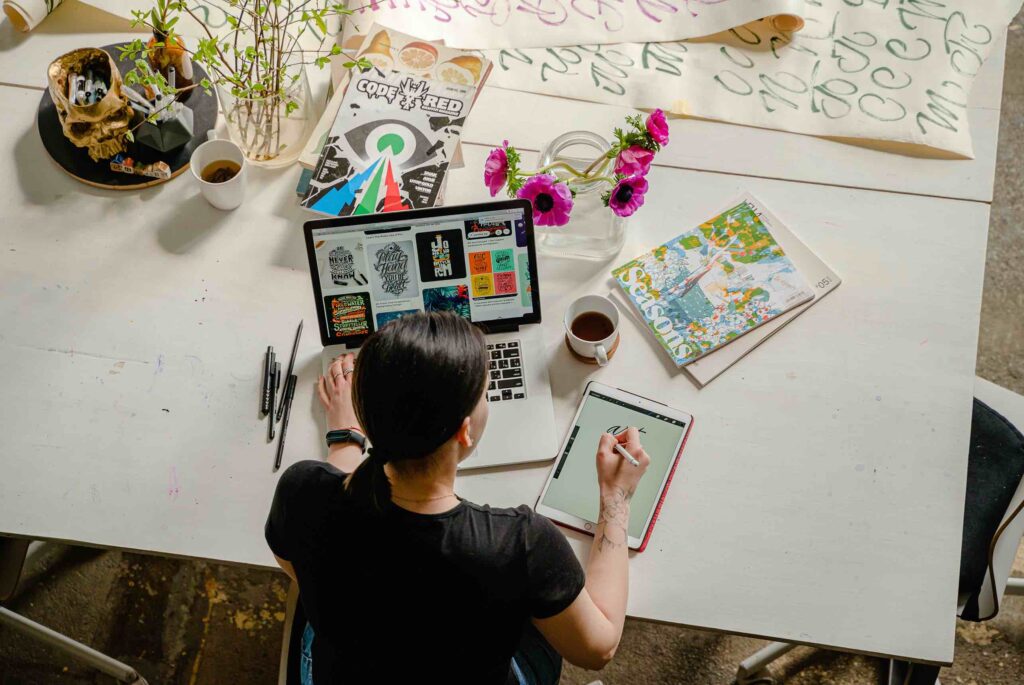 Careers by personality traits – conclusion
Were you able to find some suitable career matches?
We hope that this guide to the best career paths based on character traits has been of assistance on your way to career success (and maybe even helped you find the perfect job?!).
📝 Note: Please keep in mind that a simple personality test may not be enough to determine your individual career path. However, it can be a fun and inspiring way to get a feel for what kind of careers might be the best fit for you!
That being said, the Myers-Briggs Scale (or any other personality test) can be a great way to find out more about yourself, beyond a professional context.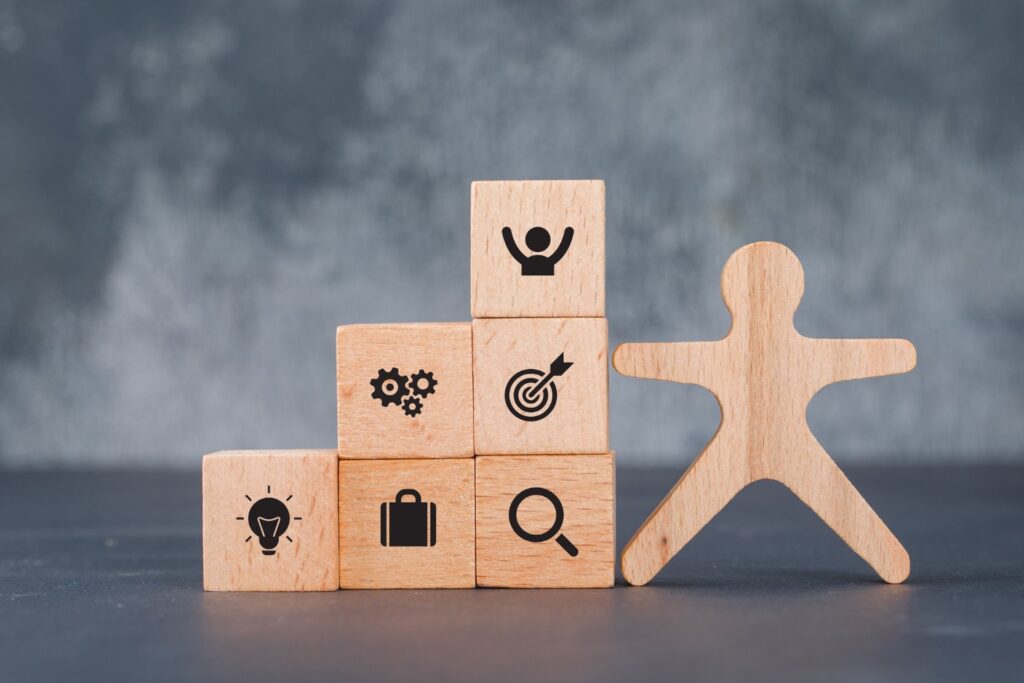 Careers by personality type – FAQ
What are the 6 career personality types?
There are six types that can be used to classify certain career personalities: 1️⃣ Realistic, 2️⃣ Investigative, 3️⃣ Artistic, 4️⃣ Social, 5️⃣ Enterprising, 6️⃣ Conventional.
What personal qualities are important for career success?
If you want to accomplish your professional goals, take these success factors into account: Commitment, passion, willingness to learn, effective communication and discipline.
How do I choose a career path that suits my personality?
If you want to find the best job to match your individual characteristics, you should take a close look at your strengths and weaknesses and above all be aware of what really makes you tick.