Are you a project management professional looking for quality project manager resumes?
Perhaps you don't yet hold the job title of "project manager" and are fresh out of university, hunting for your first job. Or are you a career changer looking to enter the project management field?
All of you may continue reading, as our project manager resume examples will show you how to impress any hiring manager. You can use our helpful resume templates as inspiration for your own CV. Maybe you're just looking for some key skills to list in your skills section? We have that too.
💡 Tip: This is especially relevant for people who don't have a long work history yet. You should try to focus more on a great career objective, your soft skills and your education section!
In this article, you will learn everything you need to know about creating an effective project manager resume and what can help you in your job application process.
Let's get started!
What is the job description of a project manager?
A project manager typically leads a project team, creates a budget and timeline for project completion, and ensures that the project moves forward accordingly.
However, the role of a project manager is not always the same. It depends greatly on what type of project manager you are. As an entry-level project manager, you will likely be part of a team rather than managing an entire project. As a senior project manager, you may have ten or even 100 people working for you.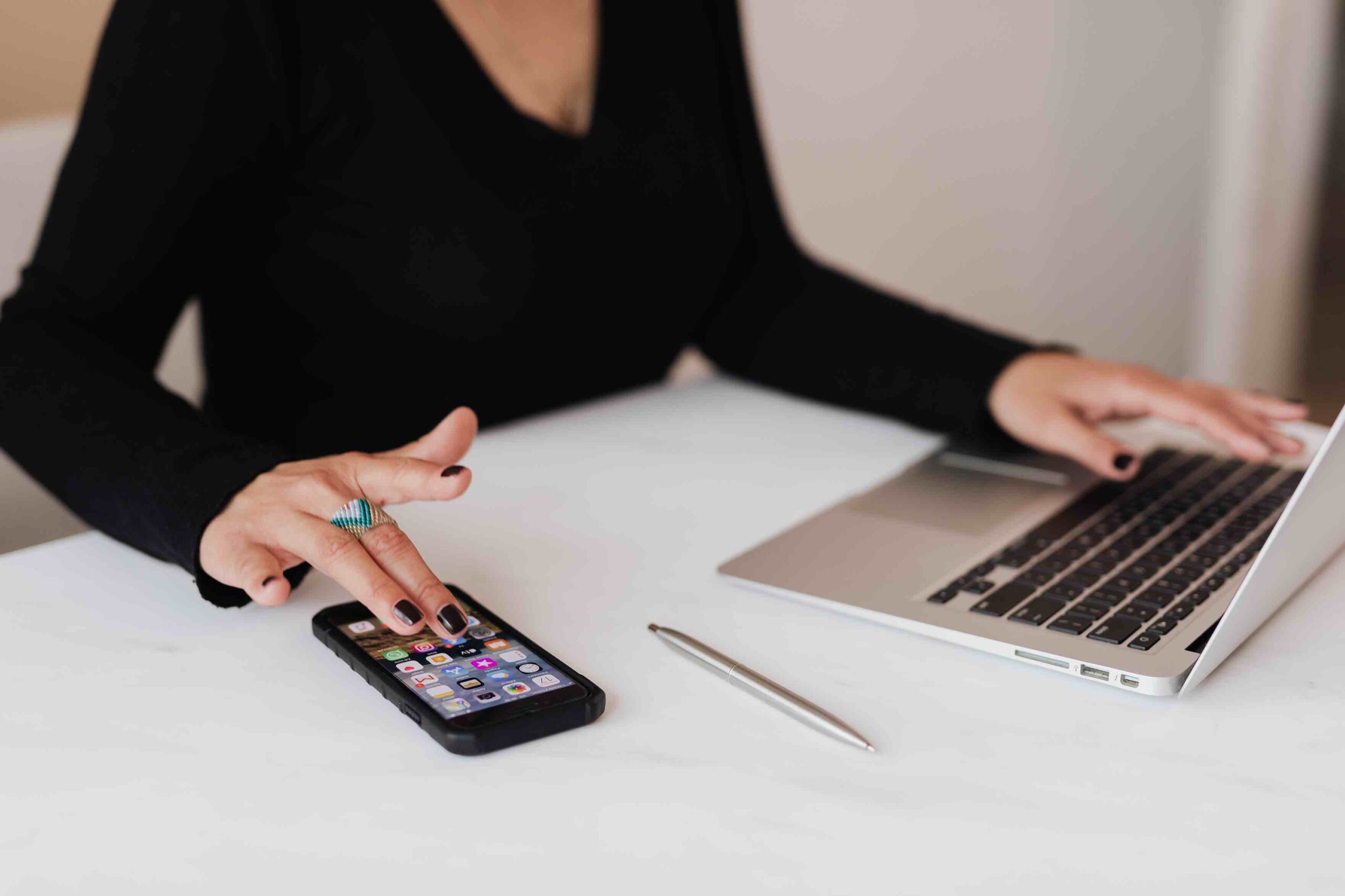 Junior project managers support (senior) project managers with their tasks. They generally tend to focus on administrative, supervisory, and management tasks. Many have a Bachelor's degree in Management or Business Administration.
Senior project managers are responsible for specific projects throughout their process, from planning to hiring, budgeting, and completion. A senior project manager also often oversees an entire management team, setting deadlines and providing top-level feedback.
If you're seeking an IT or technical project manager role, for example, your resume should center around your experience managing software projects. On the other hand, if you are applying for a job for construction project managers, your expertise in this particular field will be much more useful.
💡 Tip: Always tailor your resume to the job you are applying for, paying special attention to the job description.
What are essential project manager skills?
On the lookout for the best CV skills in project management?
If you're brainstorming ideas for the skills section of your project manager resume right now, we can help you with great suggestions and relevant skills for any role.
Remember to limit the skills section to your project management skills. After all, the point of this section is to show the hiring manager why you are an excellent candidate for the advertised position, so it is unnecessary to list all of your skills. Only include the skills on your resume that the company is specifically looking for.
In any case, a good project manager should be able to exhibit core skills such as organizational skills, communication skills, analytical thinking skills, creativity, leadership skills, and computer skills.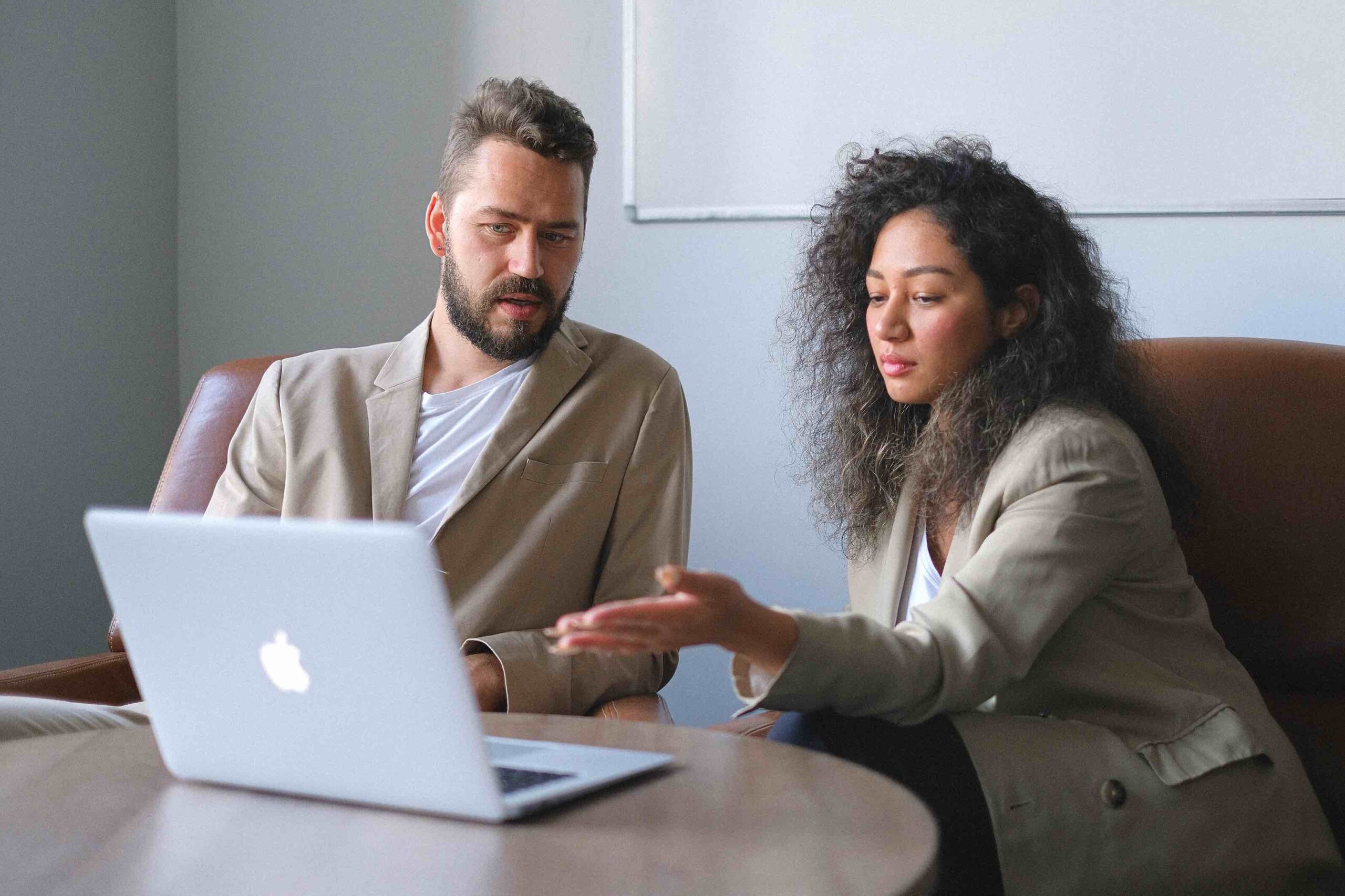 More of the most relevant skills in this area:
Project management hard skills
Project management software
Project management frameworks
Programming languages
Data analysis
CRM experience
Digital marketing
Budgeting
Reporting
Cost management
Project planning
Database management
Contract negotiation
Strategic planning
💡 Tip: In your project manager resume, include your professional project management experience along with specific numbers and hard facts.
Project management soft skills
Communication skills
Leadership skills
Problem-solving skills
Ability to set priorities
Conflict resolution skills
Interpersonal skills
Abilities in dealing with customers
Critical thinking skills
Risk management skills
Negotiation skills
Adaptability
Analytical skills
What are the most important keywords for a project manager resume?
If you want to create an excellent project manager resume, make sure that your resume includes certain keywords.
For hiring managers, it is important that you have skills in management, planning, strategy, and possibly leadership. So, if you possess abilities in these areas, you should definitely list them in the skills section of your resume.
💡 Tip: Read the job posting again to find out what particular skills your potential employer is looking for.
📝 Note: Some companies use so-called "applicant tracking systems" (ATS). These filter resumes according to certain key information and take their cue from the keywords in your resume.
Therefore, you should include some core competencies in your resume that are specific to the job duties of a project manager.
Check them out here:
Bullet points to use in a project manager resume
Project planning
Project management
Business analysis
Business process improvement
Program management
Requirements analysis
Enterprise software
Project coordination
Team management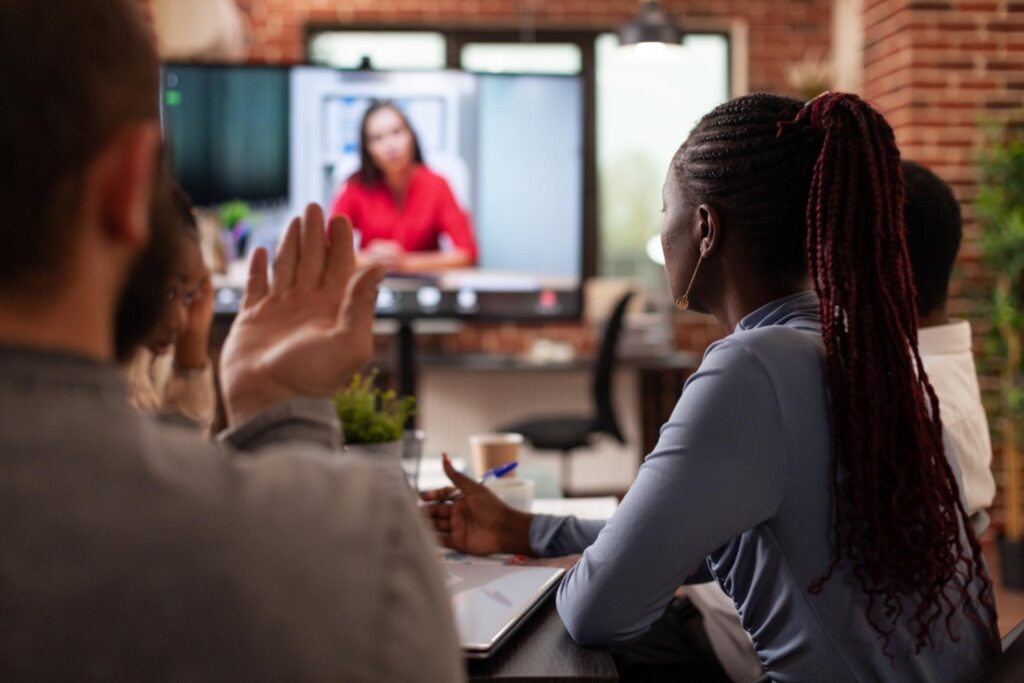 Did you know that there are also many verbs that you can specifically choose to describe what you are good at as a project manager?
We have listed some examples here:
Action verbs to include in a project manager resume
Facilitates
Develops
Moderates
Directs
Revises
Accelerates
Achieves
Improves
What does a great project manager resume summary have to contain?
A strong project manager resume should feature a resume objective/career objective or resume summary.
📝 Note: This allows hiring managers to get an overall picture of your resume right off the bat.
If you are an experienced project manager, you can include part of your work history and highlight your strongest skills this way. In case you are an entry-level professional, you can mention the abilities you have acquired at university or in previous internships and include a specific goal in your resume objective, such as something you would like to achieve if you get the job at the company you are aiming for.
Tips for a quality resume objective
Outline your current position and the years of experience you have.
Inform the hiring manager what position you are looking to fill.
Show your expertise by citing project milestones and using tangible numbers.
Indicate the scope of your ongoing and past projects.
💡 Tip: Always try to be as specific as possible in your resume summary.
Top Project manager resume summary examples
"PMP certified Project Manager with 3+ years of experience in every phase of the project lifecycle, from commencement to monitoring and closeout, consistently delivering projects that exceed expectations, on time and on budget."
"Experienced Project Manager with 8 years of experience in the XY sector. Created detailed project timelines and proposed new resolutions that resulted in 10% growth in annual revenue. Established strong relationships with 20 clients to assure high quality customer service and streamlined product development. Seeking a Project Manager position to improve profits and revenue at XX."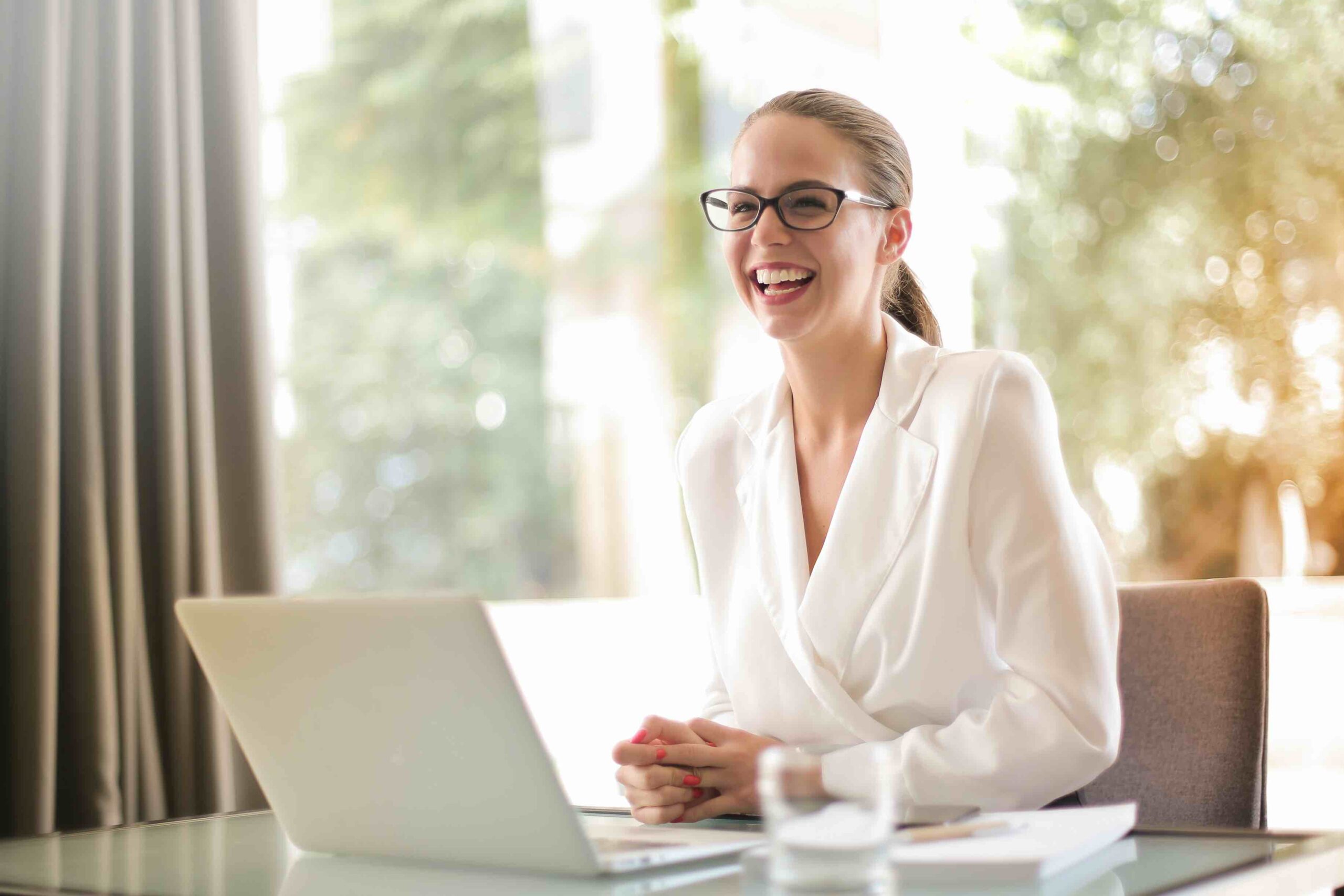 Project management resume examples
To impress hiring managers, your project manager resume should always include your key skills and a meaningful resume objective.
We've put together six project manager resume examples for you to use. Each sample project manager resume is tailored to a specific role. Now it's up to you to simply choose the project manager resume sample that best fits the position you want to fill and get to work!
💡 Tip: Don't forget to include relevant project management certificates in your "Education" section. This includes Project Management Professional (PMP), Certified Scrum Master (CSM) or Kanban Management Professional (KMP).
📝 Note: We have excluded personal information such as contact details or university names in our project manager resume templates, but of course these should be included in your own CV.
#1: Assistant project manager resume example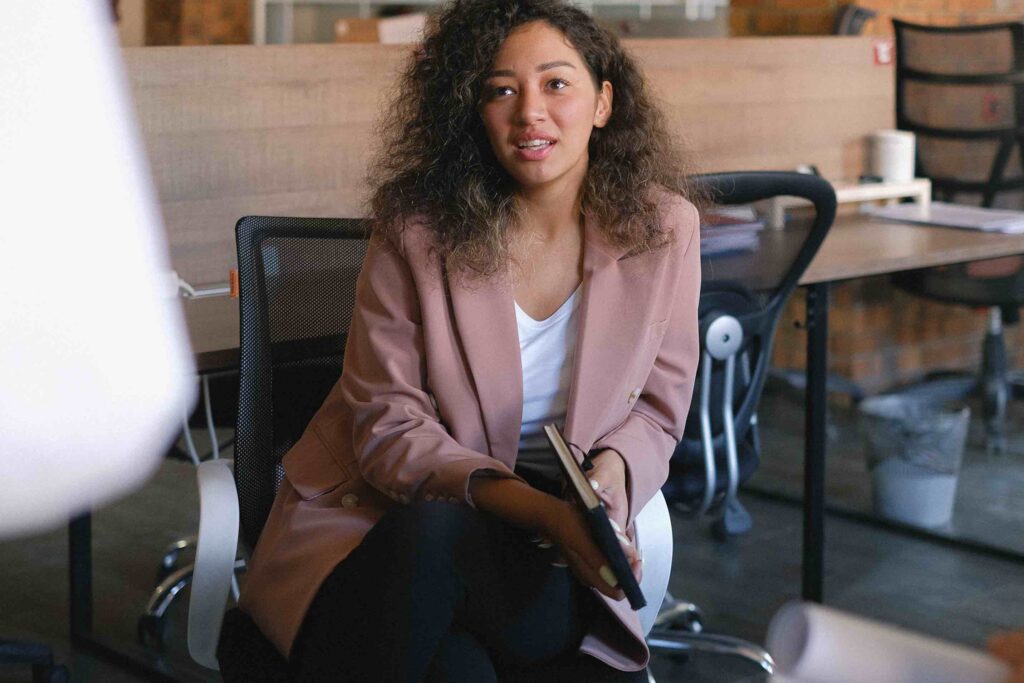 Luna George
Highly efficient self-starter looking to contribute experience as an intern at XY. Eager to expand my abilities while providing useful input with SQL and Tableau skills.
Education
B.S. in Mathematics (Relevant Courses: Probability and Statistics, Linear Algebra, Applied Econometrics)
Skills
Work experience
Project Manager Intern
Created data visualizations for product KPIs which decreased manual reporting workload by 5 hours per week.
Built Google Analytics dashboards to identify product features that correlated with customer churn, resulting in lower monthly attrition.
Developed an understanding of customer pain points and demonstrated this in presentation reports.
#2: Entry-level project manager resume example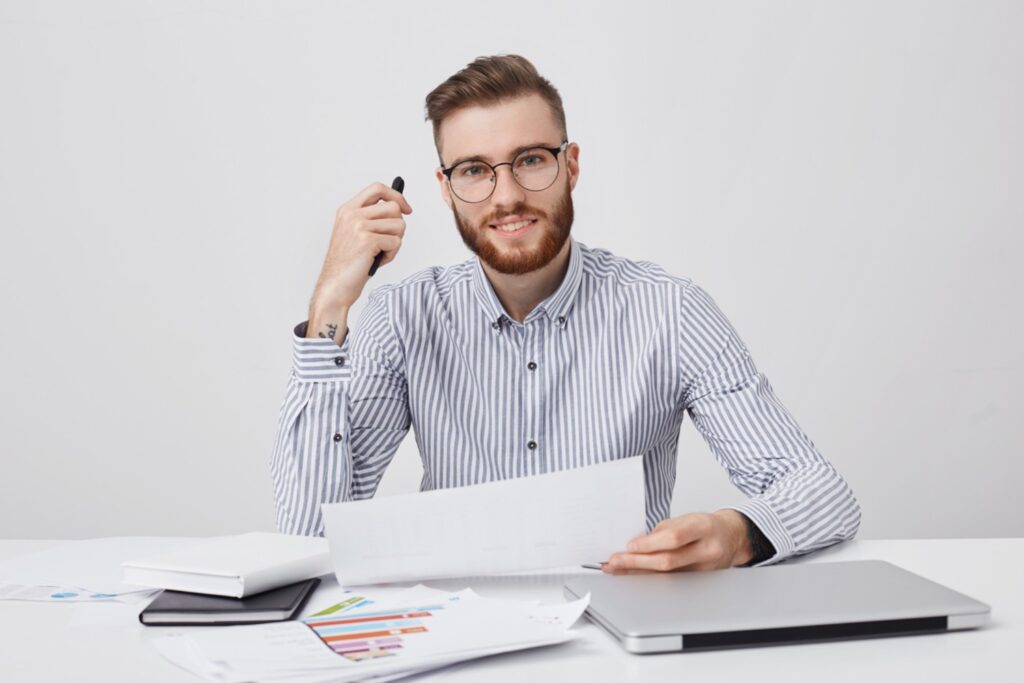 Lucas Morris
Work experience
Project Manager Intern
Served as a link between IT and Sales teams to gain an understanding of customer demand for new features and prioritize the product roadmap.
Maintained accountability for the project schedule and met 100% of deadlines by identifying and mitigating any technical roadblocks.
Presented project reports to senior management with suggestions for changes.
Software Engineer Intern
Collaborated with an agile team and helped prioritize requests to ensure that the features with the greatest impact were processed first.
Created comprehensive test coverage for all new features, reducing client complaints by 15%.
Education
Skills
SDLC
Python
JavaScript
Agile Methodologies
Microsoft Office
💡 Tip: If you're an entry-level professional, be sure to check out our comprehensive section on this topic, including articles on "The perfect cover letter", "How to improve critical thinking skills at work" & "Management styles"!
📝 Note: All of our resume templates are for inspiration only, so it is important that you fill them with your own skills and customize the information.
#3: Agile project manager resume example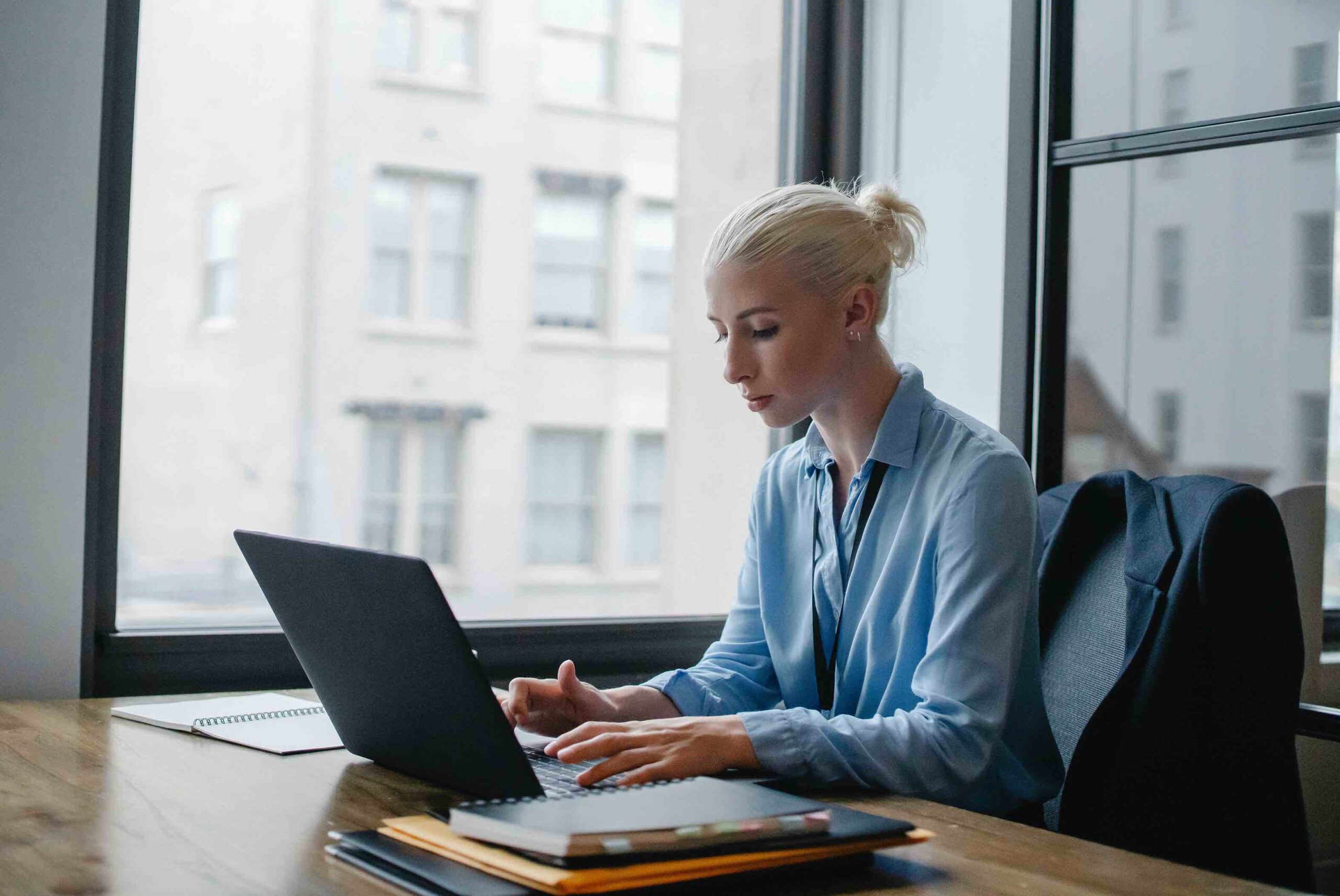 Katy Lewis
Work experience
Agile Project Manager
Trained 50 employees on the basics of Agile Scrum, resulting in a 97% increase in the number of bugs fixed on a weekly basis.
Monitored 30 projects and made sure teams complied with agile methodologies.
Led the lean training project for all 60 employees in the department.
Continually delivered projects up to 15% under budget.
Managed project change orders and acted as an advocate for escalation.
Project Manager
Standardized procedures for web deployment, reducing the provision cycle by 50%.
Examined technical issues with the migration of the company's post-billing system and resolved errors that increased efficiency by 70%.
Successfully monitored web infrastructure, resulting in an 80% uptime.
Skills
Technical skills (project coordination, management, prioritization)
Industry skills (project management)
Languages (English, Spanish)
Education
Bachelor of Science in Business Management
project Management Certifications
Certified Scrum Master (CSM)
#4: Technical project manager resume example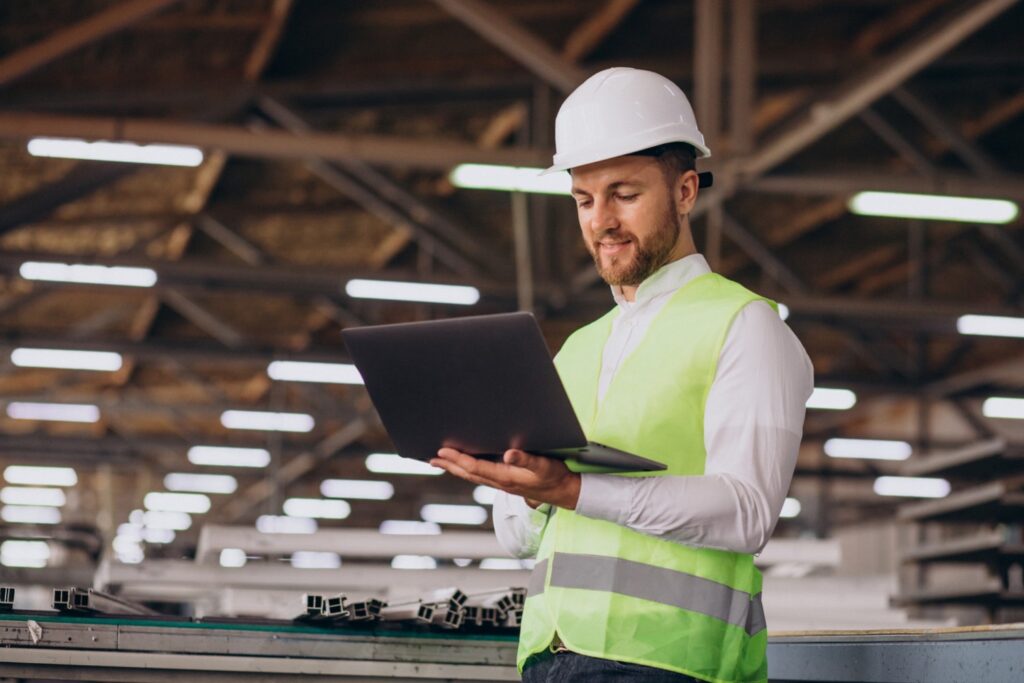 Luke Powell
Accomplished project manager with substantial software development experience. Seeking an opportunity to utilize my skills in an organization with a hands-on corporate mission such as Company XY.
Work experience
Technical Project Manager
Supervised a team of six in the creation of an interactive programming environment.
Collaborated with technical instructors to create a programming environment that improved engagement by over 30%.
Created presentations for stakeholders to share the vision and receive feedback.
Software Developer
Developed logic for an optimized ad platform that scaled to over 10 million users.
Collaborated with product managers to redesign a multi-page web application, resulting in annual revenue growth.
Gathered user data to better understand technical issues and made modifications to the software to improve the user experience.
Education
Skills
Agile Development
Google Analytics
A/B Testing and Experimentation
#5: Senior project manager resume example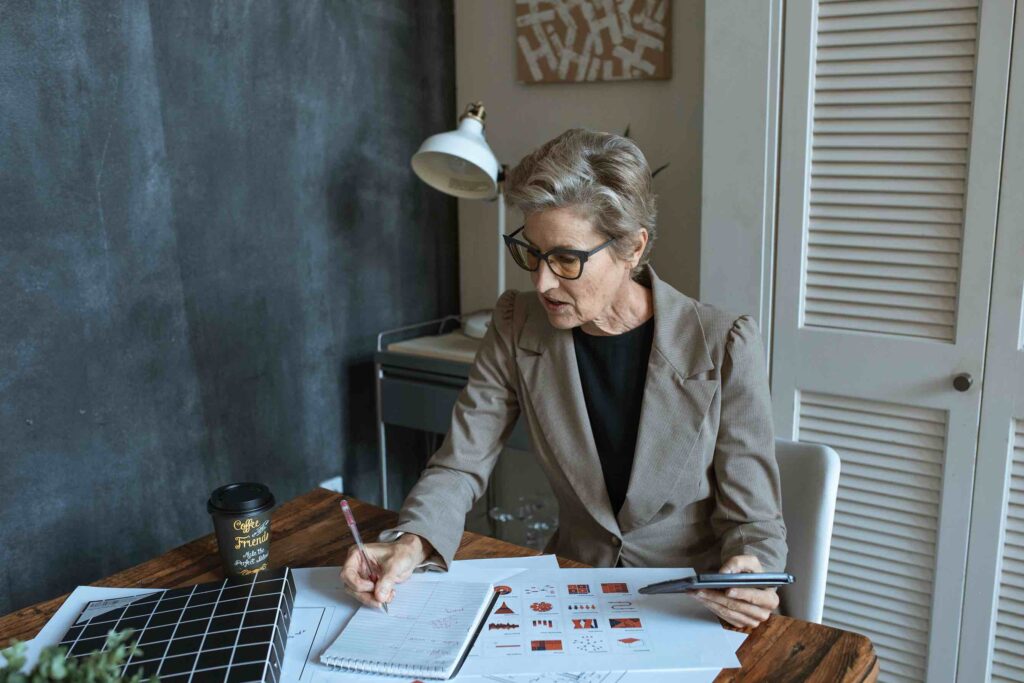 Cathy Hughes
Work experience
Senior Project Manager
Led a cross-functional team of 50 and collaborated with business development, data analytics, and operations.
Increased office revenue by 150%.
Spearheaded the integration of an external solution by managing 10 developers, resulting in an additional $1.5 million in revenue.
Project Manager
Designed a standardized reporting template, which drove more efficient data collection.
Proposed a solution and built a team to address the root cause of client pain points.
Reconciled accounts for multiple projects.
Business Analyst
Identified action steps to reduce return rates by 20%.
Led the redevelopment of an in-house tracking system.
Education
B.S. in Business Administration
Other
Technical skills: SQL, Agile Project Management, Scrum
Certificates: Master Project Manager
Voluntary work: Volunteering 15 hours/month with XY
#6: Construction project manager resume example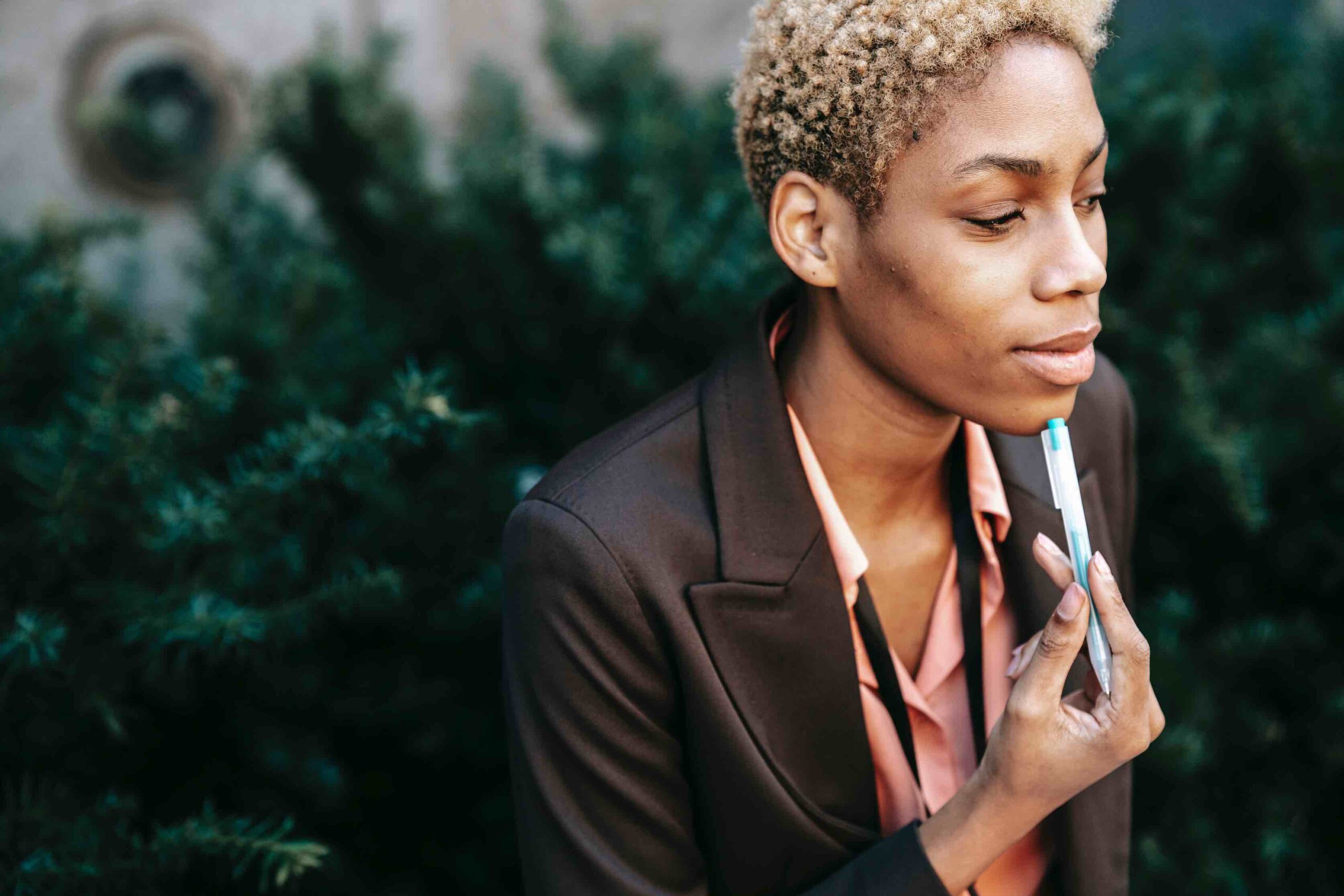 Jennifer Roberts
Construction project manager with 5+ years of experience in all aspects of project management. Led teams of 10-20 from engineering, business and sales.
Work experience
Project Manager
Spearheaded 5 construction projects valued $25 million.
Raised yearly revenue by an average of $80,000 by providing the highest quality of project execution.
Project Coordinator
Coordinated multiple construction projects while managing a team of 150 workers.
Successfully negotiated contracts and reduced costs on residential construction projects by 25%.
Inspector
Supervised a team of 4 construction inspectors.
Facilitated weekly conference calls with inspectors to review goals and project progress.
Education
Other
Certificates: PMP from Project Management Institute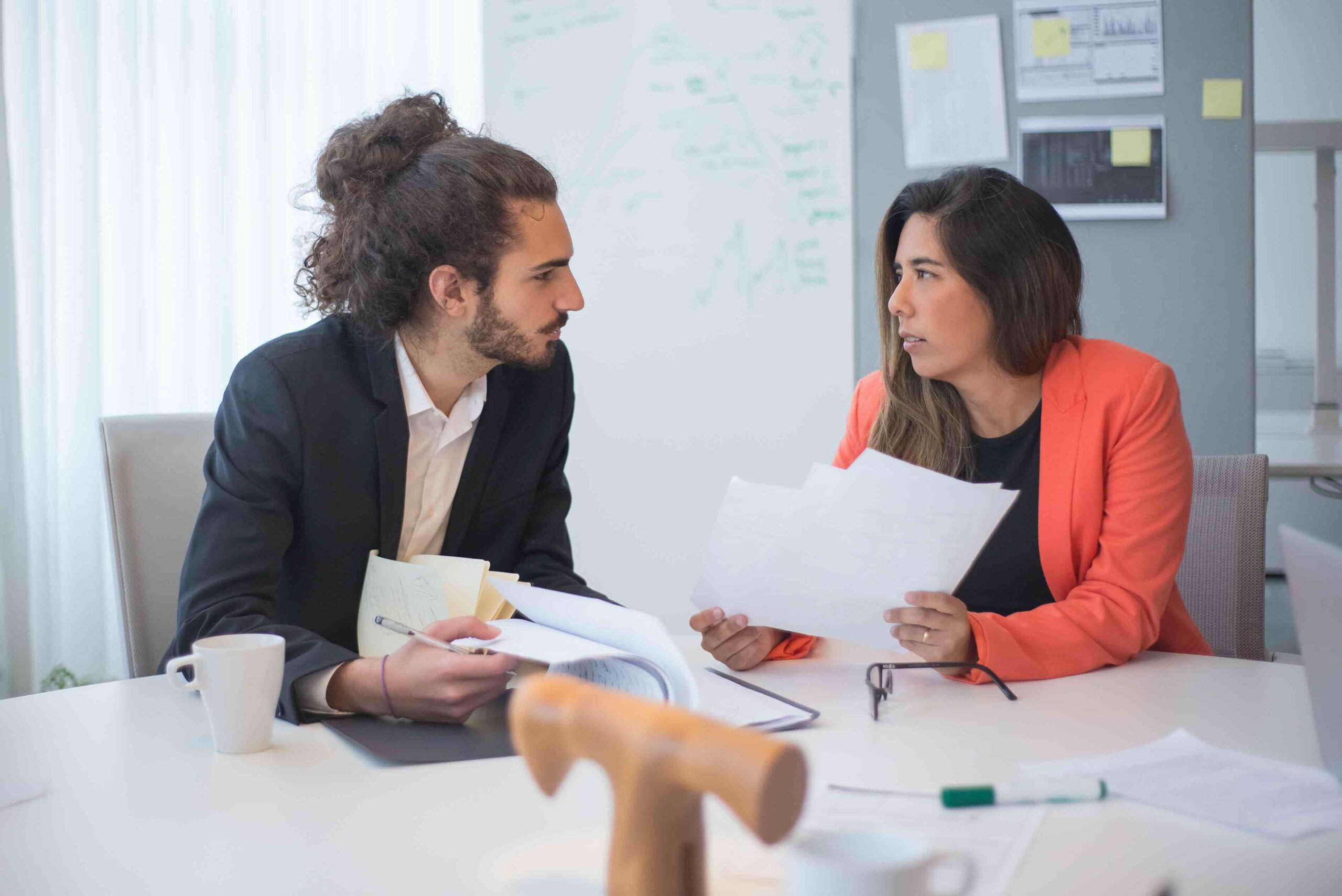 Project manager resume – conclusion & tips
To leave a lasting impression on a hiring manager, you must prove that you are the best project manager for the advertised position.
You can only achieve this by making the evaluation process easy for the company. If you have used our "resume builder" by taking the project manager resume samples above into consideration, you have made an important first step. However, now it's time to add your own specific skills.
💡 Tips for a successful project management resume:
Always match your skills with the various job descriptions for the different positions you are applying to.
If you are not sure what skills are appropriate for the job in a particular area (e.g. IT or marketing), research project management skills that are in demand for that field.
Don't forget to choose a resume format that fits your expertise (e.g., reverse chronological for experienced project managers and functional for entry-level project managers).
Add a professional resume summary to round off your profile.
🎯 We wish you good luck on your job hunt!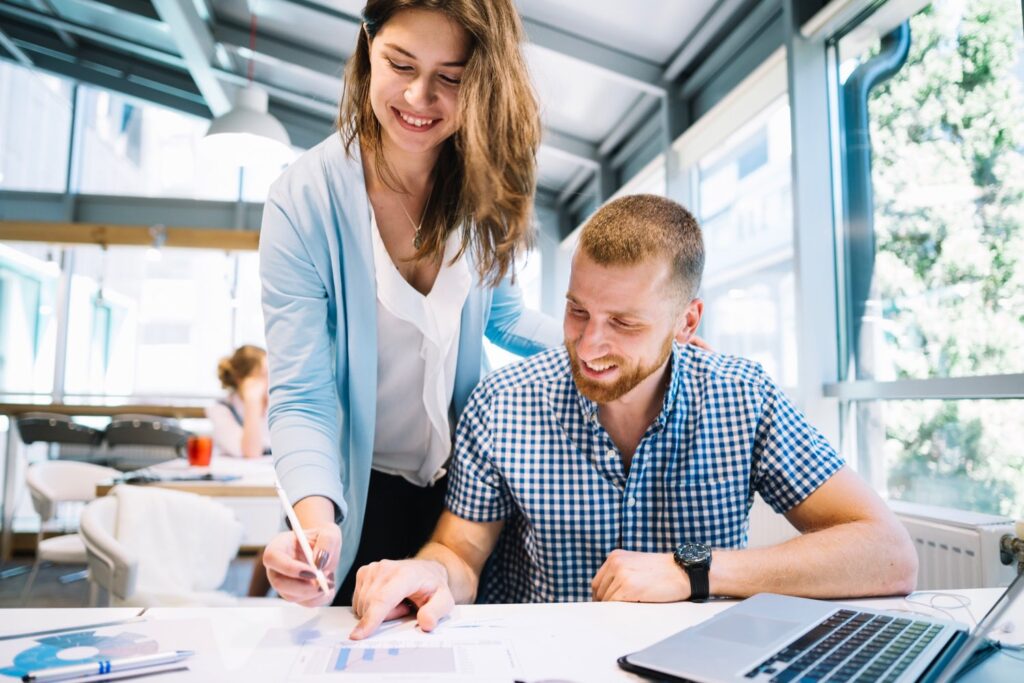 Project manager resume – FAQ
What should project managers put on their resume?
As a senior (or even junior) project manager, you should include skills such as project management methods, software skills, data analysis, cost control, and time management on your resume to really stand out.
How many pages should a project manager resume have?
A good project management resume should be no longer than two pages.
How do you list PMP on a resume?
You can mention your PMP certification ("project management professional certification") in the summary section of your resume, for example. You can also list it in a separate paragraph for certifications.
What does project management mean in a resume?
Project management: Competencies that combine hard and soft skills to, for example, analyze project performance, manage resources, guide project teams, and report on progress and outcomes.