How to build the perfect cover letter for any job (+ cover letter examples)
Just found your dream job and want to apply immediately? Simply send out your existing resume? Wait! To create the perfect application, you should definitely invest some time into an exceptional cover letter.
Why, actually?
Because this is what the responsible hiring manager will scan thoroughly. Sure, it sounds like a lot of work and a big challenge at first. But don't worry. It's not as hard to write a good cover letter as you might think! We'll help you every step of the way to write a professional cover letter that will blow the HR department's mind!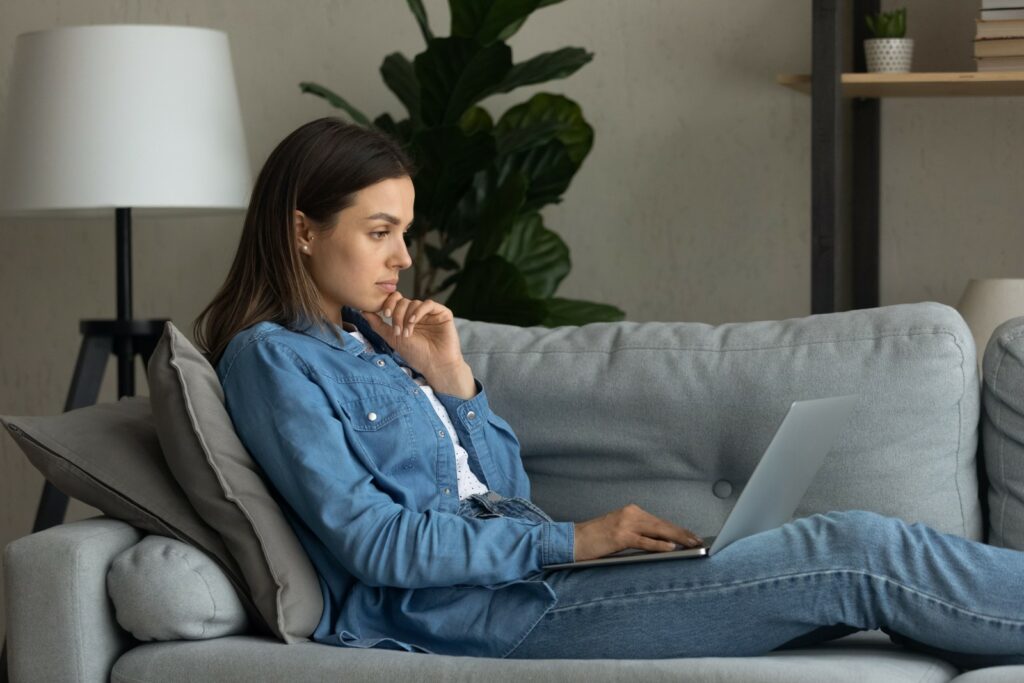 What is a cover letter?
The cover letter is the first page of the application documents, which is structured like a formal letter and provides information about job seekers' motivation and background.
With the cover letter, the candidate not only presents his or her previous work experience, but also tries to convince the employer, through clear and structured facts, that he or she is looking at exactly the application of the ideal candidate.
What should a great cover letter say?
The purpose of the cover letter is to answer these important questions briefly and convincingly:
What am I applying for, what have I learned and accomplished so far, and how will the company benefit from my skills?
The cover letter should therefore convince the hiring manager that you are the perfect candidate for the job and that you also fit in with the company on a personal level. And it's best to do this without standard phrases in order to stand out from the crowd.
We will now give you tips on how to build your cover letter step by step.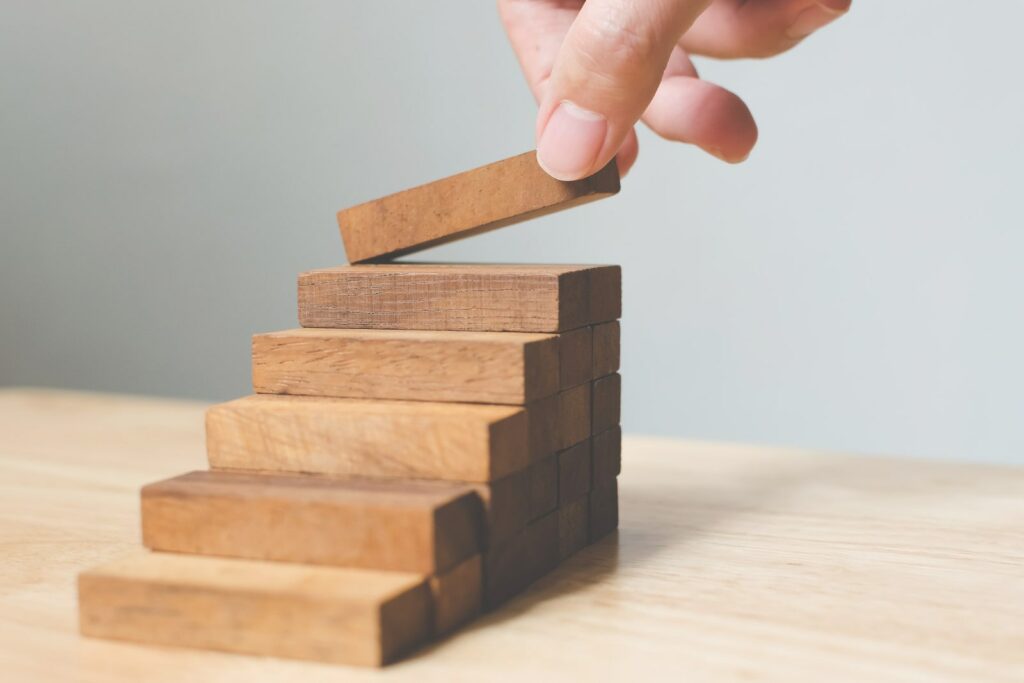 Explain why you are the perfect candidate
The first thing that makes a strong cover letter stand out: a catchy first paragraph. The introductory paragraph ist extremely important because the hiring manager will most likely skim your documents first. That means he or she will read the introductory paragraph and then perhaps move on to the final paragraph.
In order to make him or her read your full job application, you should try to:
Arouse the interest of the recruiter
Encourage the reader to read on
State your motivation
Convince the hiring manager of your qualifications
Now you may be asking yourself, how can I fit all this into the first sentence? Seems impossible! Don't worry, it's not that hard to catch the reader's attention. Before you start writing your cover letter, though, there are a few general things you should keep in mind:
✅ Dos and 🚫 Don'ts
✅ The correct form of greeting: "Dear Sir or Madam" quickly suggests a mass application and creates a certain distance between you and the recruiter. The fact that you have not taken the time to find out who to send the application to creates a bad impression. In most cases, the person in charge will be named, but if this is not the case, check the company website. Of course, if no specific salutation is apparent, you can't be blamed for using a general greeting.
✅ Follow up on previous contact: If you have already had contact with the company, e.g. via a phone call or email, be sure to mention this in your introduction. This will make the hiring manager remember that phone call and what you discussed in it. This way, he or she will automatically engage with you more and you will be more present. In addition, it is also worthwhile to refer to a previous phone call, because this shows you are interested!
❇️ Examples for a great first paragraph
"Dear Mr. Smith,
First of all, I would like to thank you for the informative interview on February 3, 2021, in which you explained to me the specific range of tasks for the position you have advertised. I have the necessary core competencies for this particular position, because…"
The reference to a previous interview makes the introduction much smoother and easier. This way, you can point out a connection between you and the company and increase your recognition value in the application. The recruiter's interest is aroused and you formally start your cover letter without neglecting the personal touch.
"Dear Mr. Smith,
As a volunteer environmental activist, my goal for the past ten years has been to raise awareness about the consequences of pollution and preventive measures to combat it. With your resources, I could accomplish much more, which prompts me to offer my support as XY…"
With this introduction you have already attracted attention, stated the reason for your application and revealed an important qualification on your part. In addition, this form of introduction shows that you have studied the subject area and would approach the tasks of the job with ambition.
➕ Be bold! Why not start your cover letter with a question?
"What does it take to be a successful and profitable risk manager? A lot of commitment and a high level of professional competence. These are exactly the qualities I was able to demonstrate in my previous job as a junior manager at XY!"
➕ Short and concise!
In a few concise sentences, make it clear who you are and what qualifies you for the advertised position. Recruiters don't have much time and will thank you if you get straight to the point.
➕ Tip by career experts: Have acquaintances proofread your introduction.
Most of your readers won't be an expert, but they don't have to be. It's just a matter of them telling you their impression of your introduction. In doing so, you can ask the following questions:
Would you want to keep reading after this introduction?
Does the introduction make you curious about me as a person?
What impression do you have of me after reading the introduction?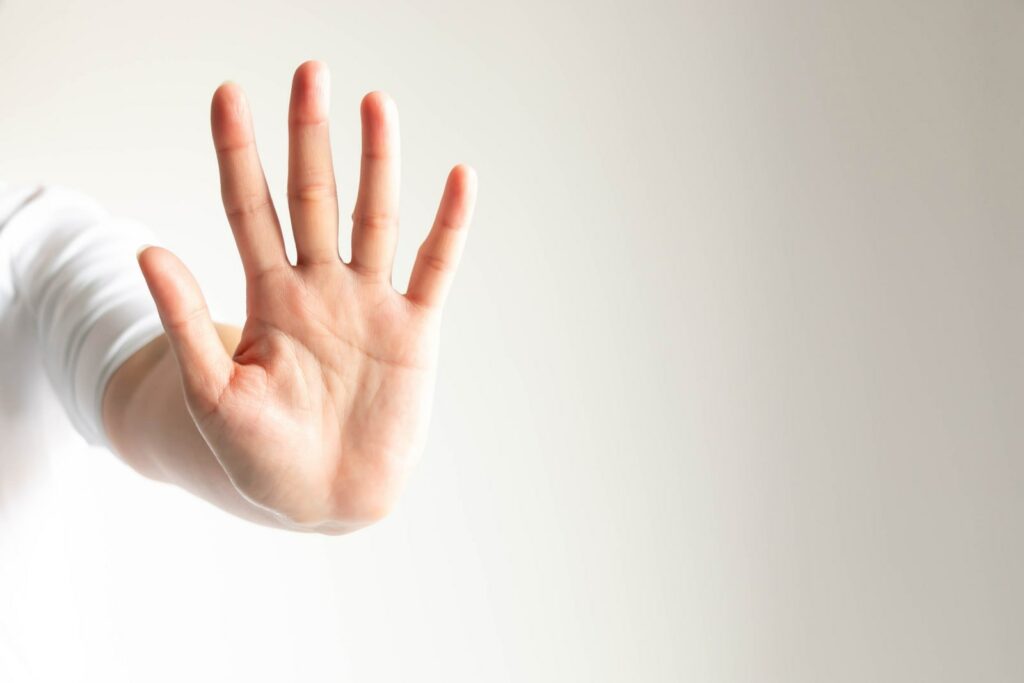 🚫 Don't get ostentatious: Healthy self-confidence is good, but there is always a fine line between self-assurance and boasting. If you link your strengths to the requirements of the company and the advertised position, you will already seem like a suitable candidate without having to emphasize this several times.
🚫 Do not include any information that is not on your resume: You should definitely show transparency in all areas. What you cannot prove on the basis of your resume should not be in your cover letter either.
🚫 Stay away from phrases: "With great interest I have read your advertisement …" / "I hereby apply…" / "I refer to the advertised position of…". Don't even try to copy prefabricated texts from the Internet – every recruiter will notice that immediately! Invest some time and think about what could make your introduction particularly interesting.
As we told you at the beginning, the hiring manager will most likely look at your opening paragraph and then move to the end of your cover letter. The cover letter ending is thus also really important and you should definitely pay attention to use the right formal closing.
You will make a lasting good impression with closing sentences that harmonize with the previous paragraphs of the cover letter in terms of tone and choice of words. It is also advantageous to align both with the job you are aiming for and the usual customs in the industry in question.
We provide you with good examples for a professional cover letter closing in our "5-step perfect cover letter for any job" guide below! And of course, you'll get the best cover letter examples along with it.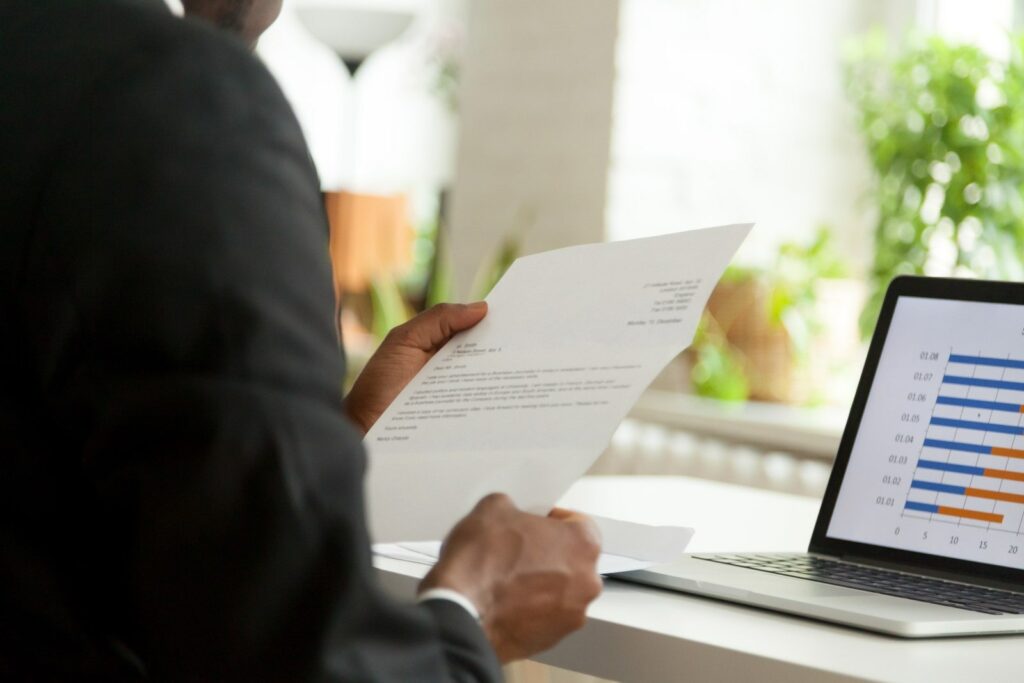 Detailed structure of a great cover letter in 5 steps
"I want to build my perfect cover letter!"
You've seen this great job posting that is calling directly for specific skills you have, and you appear to be just the right person for the job. In order to put all of your relevant skills in a meaningful order, you should pay attention to the proper structure of a cover letter. If you sell your professional skills meaningfully here, you can well be the best candidate and get the new position!
#1 Open your cover letter with a proper greeting
To write the perfect cover letter, you should find out who the hiring manager of the relevant department is. Do not hesitate to use his or her job title or professional title, such as "Dr." or "Professor" in the salutation.
❇️ Example for a complete first paragraph
"Dear Professor Smith,
I truly enjoy working in a multinational and dynamic environment. This is why I would like to apply for an internship in the field of Corporate Communications at (company name). Your company serves clients throughout the world. Therefore, it is mandatory to have employees with specialized knowledge. I can contribute my skills in project and event management as well as my high proficiency in the English and German language and my excellent communication skills. This will make it possible to enhance the company performance and also benefit my personal development."
#2 Tell them why you are eager to join
In the second paragraph and the subsequent ones, highlight the tasks in the job description and answer the "Why" questions. To do this, don't just type the company name into Google and read a little about their company culture. Instead, dive deep into their mission, values, and requirements and connect that to your own professional background. Answer the following questions before you start writing the body paragraphs of your cover letter:
What is really important in the advertised position?
Which strengths are explicitly required?
What makes the company special?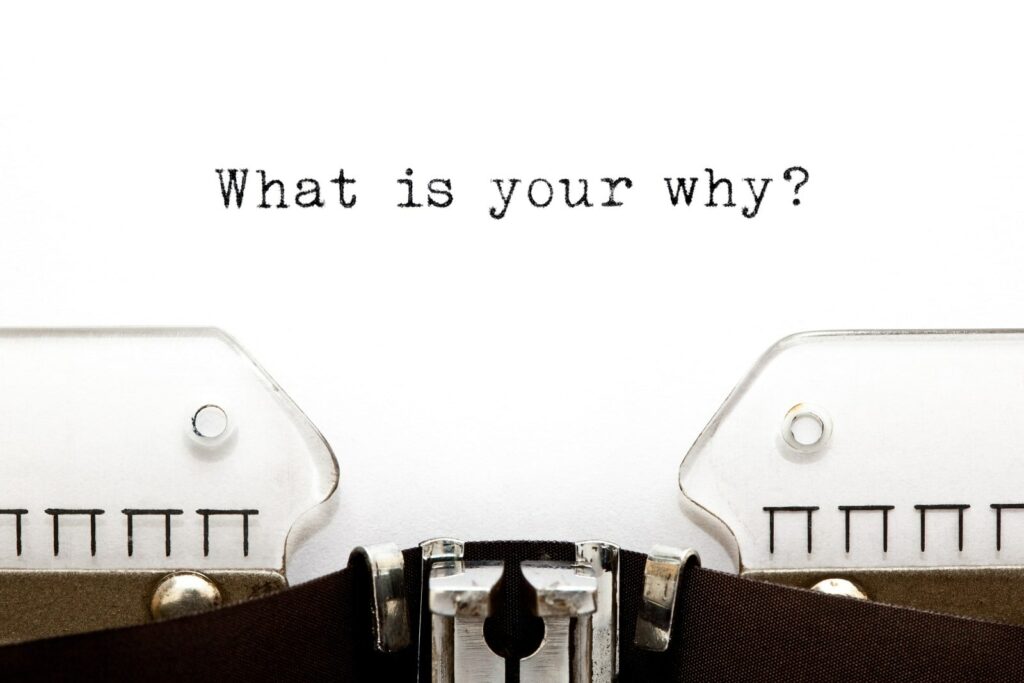 Career experts will confirm this for you: If you state exactly why you want to join, it proves to the recruiter that the position is not just a temporary solution for you, but that you are really interested. The focus of your answer should therefore be that you want to work in this position on a long-term basis – and not just use it as a stopover.
Basically, the hiring manager pays attention to whether you are up to the challenges of the advertised position and whether you fit in with the company. These two aspects are also referred to as the "double fit" by HR specialists – and it's important to convey this to the recruiter.
This is what the hiring manager wants to know:
What motivates you about the company?
What motivates you for the specific job?
Do you know what the company does?
What do they stand for? (And what do you stand for?)
Where is the connection between your values and skills and the company's activities and vision?
What tasks and activities do you expect?
Can you realistically assess the challenges of the position?
❇️ Example for the main part of your cover letter
"During my internship with you in the marketing department, I was fascinated and excited by the pleasant working atmosphere and the resulting creativity of the team. The collaboration was characterized by the convincing ideas of the expert team, but above all by the open and responsive dynamics of the team members. And that is not the only reason why I would be delighted to join your team: The fact that you are one of the pioneers in innovative web design solutions makes it especially interesting and valuable. Because it's very important to me to strengthen my skills in this area."
#3 Make your offer in the closing paragraph
The last paragraph should end the cover letter appropriately and indicate an action by the employer. Remind the recruiter what you described in the first and second paragraphs (how your experience and skills will help the company).
That's the whole point of a perfect cover letter and also the cherry on top: a call to action. Let the recruiter know that you're happy to come in for an interview.
But be careful: if the last paragraph is too long, it weakens your call to action.
❇️ Example for a brilliant closing paragraph
I am confident that I would be a good choice for the position. I already have international experience and I especially take pleasure in interacting with people from different cultural backgrounds. An internship at (company name) will perfectly groom me for a career in a global professional setting.
I would be delighted to receive an invitation for a personal interview.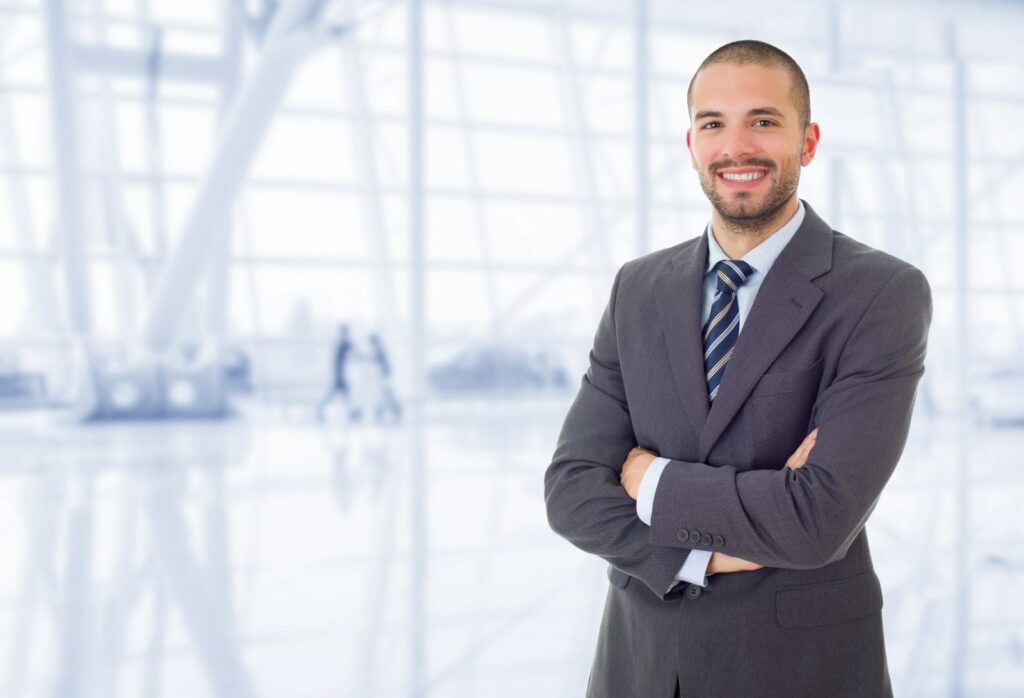 #4 Conclude your cover letter with an appropriate salutation
"Sincerely," "Best regards," "I'm happy to …" – all these closing words are good, but nothing is better than a simple "Thank you very much."
This is the most tactful closing phrase for all types of letters and emails because it expresses genuine gratitude. It's kind and sincere. "Thank you" is the perfect ending for any general cover letter.
#5 Convince them that you are the perfect candidate
To write a well-crafted cover letter for any job, remember that your cover letter should be no longer than four to five paragraphs and should include the following:
Your personal introduction
The main points of your resume (those that match those in the job description) with a description of why your previous experience and skills will enable you to meet the company's requirements. It should complement the content of the resume, not repeat it!
A call to action – a polite way to indicate that you want to be invited to the interview
Don't forget to include your contact information in your resume, and make sure your cover letter fits on a one-page document. Feel free to work with a word count. (That should be around 400 words for a one-page cover letter.)
We hope this guide has been useful for you, whether you are just looking for a sample cover letter, a career change cover letter or simply popular cover letter templates. Below, we have created 4 cover letter examples that you can use if you plan to write a professional cover letter that perfectly fits your job application.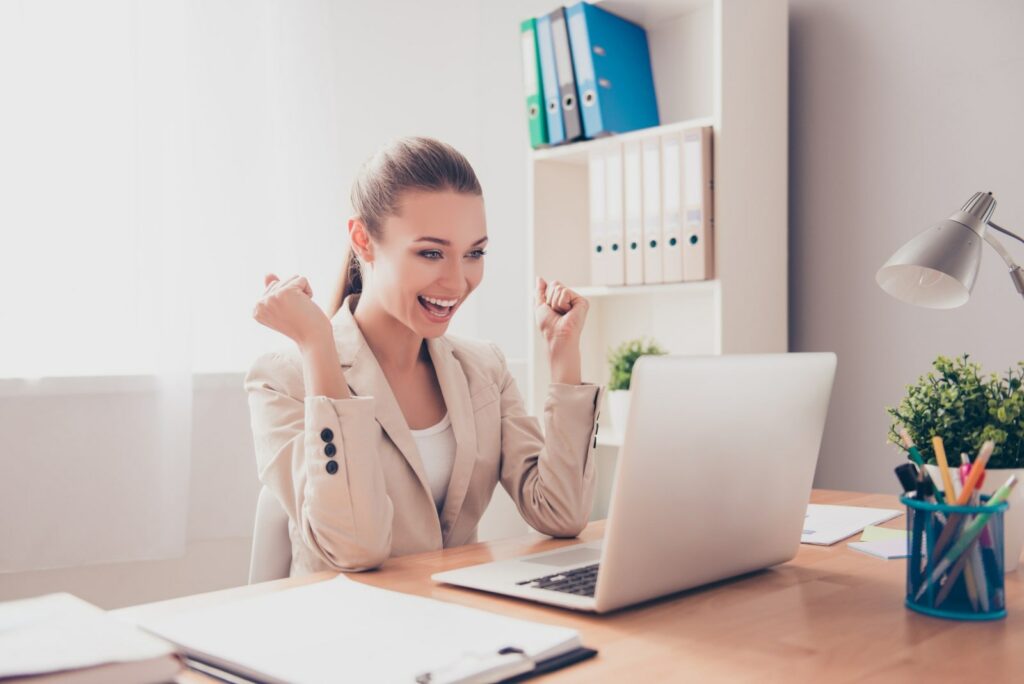 ❇️ General cover letter example
Your Name
Your Address
Your City, State and Zip Code
Your Phone Number
Your Email
Date
Hiring Manager's or Recruiter's Name
Hiring Manager's or Recruiter's Title
Company or Organization Name
Address
City, State and Zip Code
Dear Mr./Ms. (Hiring Manager's/Recruiter's Last Name),
Introduce yourself to the hiring manager and talk about why you are interested in the position. You can discuss an accomplishment in detail and include results to explain why your current or most recent position makes you the right choice for the job.
Your second paragraph should provide more details about your experience to highlight the reasons why you fit the job description. A general cover letter might include a bulleted list of specific results and accomplishments within your position:
Management/leadership/general experience
Specific improvement or goal met
Technical skills/abilities
Key strengths
The third paragraph is a summary of your accomplishments and should recap why you are the right person for the job. Include a call to action to prompt the recruiter to take the next step in the hiring process.
Sincerely/Thank you,
Your Signature
Your Typed Full Name
❇️ Professional cover letter example
"Dear Mr. Smith,
I am a young professional from Germany with experience in customer service operations and online marketing activities. I have been able to gain these competencies during my time as a working student at company XY and as a freelance artist. My Bachelor's Degree in International Cultural and Business Studies has provided me with an extensive knowledge in business functions and cross-cultural communication.
I would like to apply for the position as Market Associate because I am highly motivated, have a strong "can do" attitude and a structured, results-oriented way of working. During my studies, I was able to develop an understanding of the international marketing environment and learn about international product-, brand-, and communication management. Working as an artist has enabled me to connect theory with practice. I have already organized events in Germany and South Korea and also performed as an international DJ. Promoting my projects on social media and in public has been challenging but fun and it has shown me that it is very important to be proactive and goal-oriented.
Apart from a keen interest in all travel related services, I also have a strong customer focus. At company XY, I worked in the department managing the training of the global customer service. This enabled me to gain experience in international project management as well as the creation of content, like a virtual classroom training. Even though this project required the use of a new software, I was quickly able to get acquainted to it and present results. Moreover, I was involved in the planning and implementation of international training events. Here, precise communication and team-oriented work played a major role.
My positive attitude toward change and new environments as well as a distinct cultural sensitivity have enabled me to relate to people of various personalities and backgrounds. My stays in the USA, Australia and Korea have made me tolerant, curious and appreciative of different social structures and work patterns. I am aiming for an international career and I am ready for new challenges.
I am confident that I would be a good choice for the position. Company XY serves clients throughout the world. Therefore, it is mandatory to have employees with intercultural expertise and excellent communication skills. Moreover, I can contribute my conceptual, organizational and language abilities. This will make it possible to enhance the company performance and also benefit my personal development.
I would be delighted to receive an invitation for a personal interview."
❇️ Creative cover letter example
"Dear Mr. Smith,
Electronic music is my greatest passion. As a DJ and organizer of an event series of techno parties called "Techno-Time" in Germany and Korea, I have been able to gain solid experiences on the "international dance floor." Company XY caters to the strongly growing interest in Electronic music all over Asia. I am very interested in this process and would like to contribute and expand my skill-set.
Working in the music business requires commitment, perseverance and utter persistence. When I first started DJing at parties that we organized together as the university's radio station team, delivering a great set to the audience was my highest goal. But soon after, I wanted to realize my own event concept and launch something that had been missing from the party scene in my university town: techno events. It was a new challenge and even though it required a lot more effort than just securing a DJ booking, I was able to create a wonderful party series. Working together with a small team, each person with their own specialty, helped immensely. While I was in charge of negotiating with club owners and conduct DJ bookings, we worked together when it came to Marketing & Promotions and also to on-location operations.
In 2015, I was booked to play at one of Germany's biggest Techno festivals. Playing on the big stage was a huge difference from playing in a tiny DJ booth at clubs. It helped me familiarize myself with the run down and hospitality part of big events. This motivated me to take my own DJ bookings to the next level. As traveling is a great passion of mine, I combined it with my love for DJing and my previous event organizing skills and arranged my own Asia tour. In between, I stopped by in Seoul to play at a "Techno-Time" event I had organized there. The arrangement of these gigs required me to be extremely proactive, goal-oriented and highly flexible.
I really enjoy being part of something special and creating a wonderful experience for others. As I love to be on the road, I am not bound to a particular location. I am ready to face new challenges and it would be a great opportunity to be able to join the company XY family.
I would be very pleased to receive an invitation to a personal interview."
❇️ Entry-level cover letter example
"Dear Mr. Smith,
I would like to use my experience in the field of customer care and office organization to provide optimum support for the customers of your innovative company and to ensure a smooth working day.
Due to a longer stay abroad after my high school graduation, I have a very good command of French and am therefore able to communicate with your international customers in a business fluent manner. During my training as an office clerk, I perfected independent work and the use of common computer programs.
My distinctive empathy and my communicative nature enable me to always keep calm and find goal-oriented solutions even when dealing with challenging customers. In addition, I am able to quickly familiarize myself with new subject areas and am confident that I will be able to effectively handle your customers' inquiries after only a short period of time. You can expect a high degree of commitment and willingness to perform in my entire way of working.
I look forward to convincing you and your company of me and my competencies in a personal meeting. I would be happy to send you further application documents if required."
Tip: Are you also interested in learning how to write a formal letter? We have compiled 8 steps to a perfect letter for you!
Cover letter FAQ
What are the 4 tips for a great cover letter?
#1: The first impression counts
#2: Be responsive to the job posting
#3: You want to sell yourself, show that
#4: Create a meaningful closing sentence
How can I build my perfect resume?
Have you already created a fantastic resume? Then pay a little extra attention to the cover letter. After all, the hiring manager will probably scan that first! If you use a sample cover letter from above (choose the template that best fits your (future) job title), you're well on your way!
How do you write a good cover letter in 2022?
A good cover letter is short and concise! Your cover letter should cover two things: your strengths and how they can benefit the company. Write your cover letter specifically to the key statements on your resume. Your resume and cover letter have the greatest impact when they complement each other. Check our cover letter examples and write the perfect cover letter in 2022!