Digitalization
All about digital technologies, digitalization of business processes and digital transformation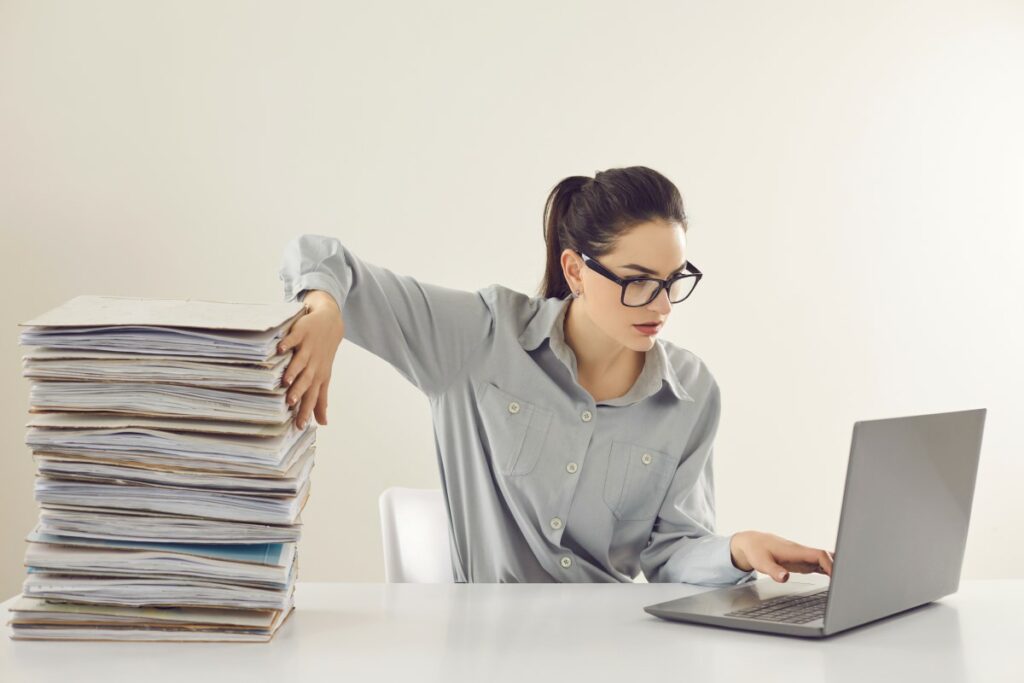 Digitalization vs. digitization
First things first, let us clarify some terminology for you.
Digitization is, according to Gartner's Glossary, a process of changing from analog to digital form. As a result of this change, analog information is transformed in digitized data. Digitization can be applied both to data and processes, however without quality adjustments to the process. The easiest example is conversion of paper documents in a digital format or a switch from paper-based processes of filling out forms by hand and sending via regular mail to online applications.
According to Gartner's Glossary, the definition of digitalization refers to the use of digital technologies to change a business model and provide new revenue and value-producing opportunities; it is a process of moving to a digital business. That is why, digitalization is only possible on the basis of successful digitization. An example of digitalization in the marketing field can be collection and usage of customer digital data for product development and targeted marketing. Another everyday example of digitalization is a switch from non-digital to digital communication tools (video conferencing, email, chats etc.). this is especially interesting for remote work!
❇️ Key takeaway: Digitalization is only possible on the basis of successful digitization.
What is digital transformation?
Whereas businesses typically launch digitalization projects to achieve short- to medium-term results in one or several connected fields, digital transformation is a comprehensive journey of qualitative and radical change of business models, including company operations, supply chains, mindset, brand, and workforce while leveraging digital technologies. This goes beyond the adoption of new technologies or decision to automate processes in some parts of the company. Digital transformation is impacting the entire business and helps it to become more innovative, customer-oriented and open to change. As such, this is a third and last stage of the impact of technology on business models.
❇️ Key takeaway: Digital transformation brings qualitative and radical change to business activities with an ultimate goal of building a digital business.
What does it all mean for the business world?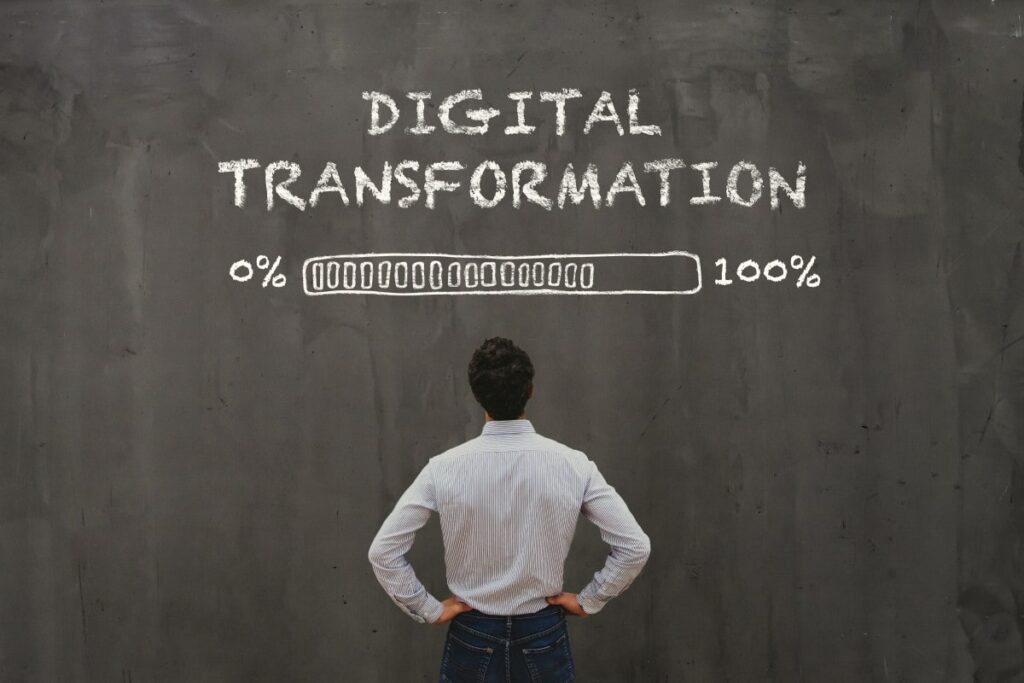 Now that we have covered all the basic terms: digitization, digitalization and digital transformation – it is time to take a look from a practical perspective. What do these processes mean for your industry or your company? Should your strategy be to digitally transform your company or is digitization and digitalization enough? And what does it mean for you as an employee or a jobseeker?
Most important considerations:
As an employee, freelancer or entrepreneur, your ability to make use of available digital tools and your readiness to adopt new technologies is your key asset.
As an owner, you start out by ensuring that your business process framework builds on digital information. Remember: first step is to digitize available data, second step is to improve the process.
Watch out for trends in your industry. Some sectors are more affected by technological disruption than others.
To truly transform businesses takes time and effort. Not everything will work out from the first try. As a leader, your role is to have a clear vision and consistently communicate it to your team.
What are the benefits of digital business?
Building fully digital companies has countless benefits. In addition, in some industries there is ultimately no alternative to embarking on a journey of business transformation. Some of the benefits mostly cited by companies who have embraced digitalization are:
additional revenue streams
possibility to remain competitive
organic growth
innovation
higher customer satisfaction
better talent retention rates
high employee motivation
high data quality
reduced operational costs
faster business decisions
Obviously, such changes do not come about easily. There are a lot of factors that leaders need to take into account to ensure successful implementation of digital technology. Latest insights show that along with early adoption of tools and emerging technology, a crucial element of success will be leadership support, strategic approach and clear communication of the vision throughout organization.
Related content
❇️ In our series of articles on digitalization and digital transformation you will find up-to-date information on how digital processes and tools affect business operations and the world we live in. With this knowledge you will be well-equipped to embrace and implement necessary changes!