Managing virtual teams with the right project management tools
Virtual teams and virtual team work have grown steadily over the past decade – thanks not least to the proliferation of fast and reliable videoconferencing systems. Research suggests that nearly 70 % of full-time professionals in the U.S. work from remote locations. That's according to Owl Labs' 2021 State of Remote Work study.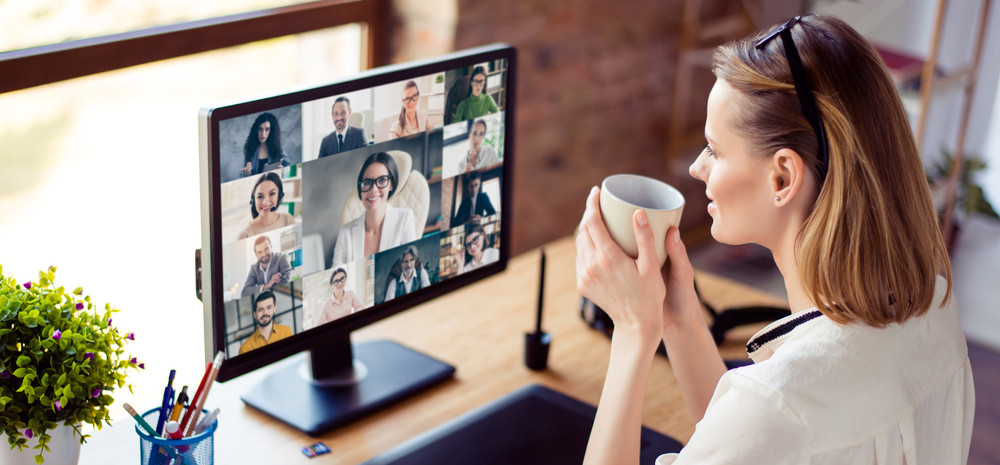 But with team members working across the globe, every team leader needs new and effective processes for virtual teamwork – and the virtual setting as a whole – that lead to success. However, many managers and organizations still struggle to understand how remote work affects their workforce and their bottom line.
What are the challenges of a virtual environment?
As a team grows and expands to new locations and markets, managers face the challenge of keeping employees together and working toward a common goal. Many leaders quickly realize that it's critical to develop strategies for building virtual teams.
The key is to overcome the challenges and taking advantage of the cutting-edge communication technologies that are available today. Managing people with huge time zone differences and a geographic dispersion is definitely more difficult than having every team member in the same office and being able to closely monitor the project progress.
Work groups, shared work hours, regular meetings with a clear meeting agenda, effective communication, social interaction, information sharing, and a common ground or team cohesion among those working remotely are all part of an effective strategy for managing virtual teams.
What are the 10 steps to building a strong virtual team?
We will now show you in 10 steps how you – as Team Lead – can successfully manage all members of your project team, increase team performance and achieve your goals:
1. Become aware of the special characteristics of virtual teams
When you lead virtual teams, you have to accept that face-to-face contact with individual team colleagues is less frequent and that spontaneous team meetings are almost impossible, unlike team work at the organization itself. This is even more true if your teams work in different time zones.
Other characteristics of virtual teams:
They communicate predominantly via digital media, e.g. via Microsoft teams.
Individual team members work as a team on interdependent tasks, but each of the remote employees also has their own work.
You will find it more difficult to clarify tasks, coordinate work and assess the performance of individual team members.
Coordination, task-related communications and a shared understanding among team members so that everyone is on the same page are generally more difficult.
2. Adjust your mindset to the new challenges
Based on your preliminary considerations of virtual teams, you should prepare yourself intensively for the new requirements and bring the right mindset.
This mindset will serve you well as a remote leader:
Willingness to trust all your team members.
Ability to delegate when assigned a clearly defined task.
Low need for control (e.g. over work hours).
Willingness to delegate leadership tasks to team members when making decisions.
High level of media literacy and technical expertise in using digital media and communication tools.
Ability to accept criticism in both directions: Giving positive and constructive feedback and accepting feedback from the team members.
Openness and tolerance towards cultural differences of employees in multinational and multicultural teams.
3. Create a solid foundation of trust between you and your team
Precisely because you don't work in the same building, city or region as your team, trust is the most important foundation for successful leadership from a distance and in multiple time zones. You can build trust, for example, by asking your virtual team members questions about how they think work should be done and what they think is necessary for smoothly functioning teamwork. You should always ask for feedback and communicate to your team that you take them and their needs seriously.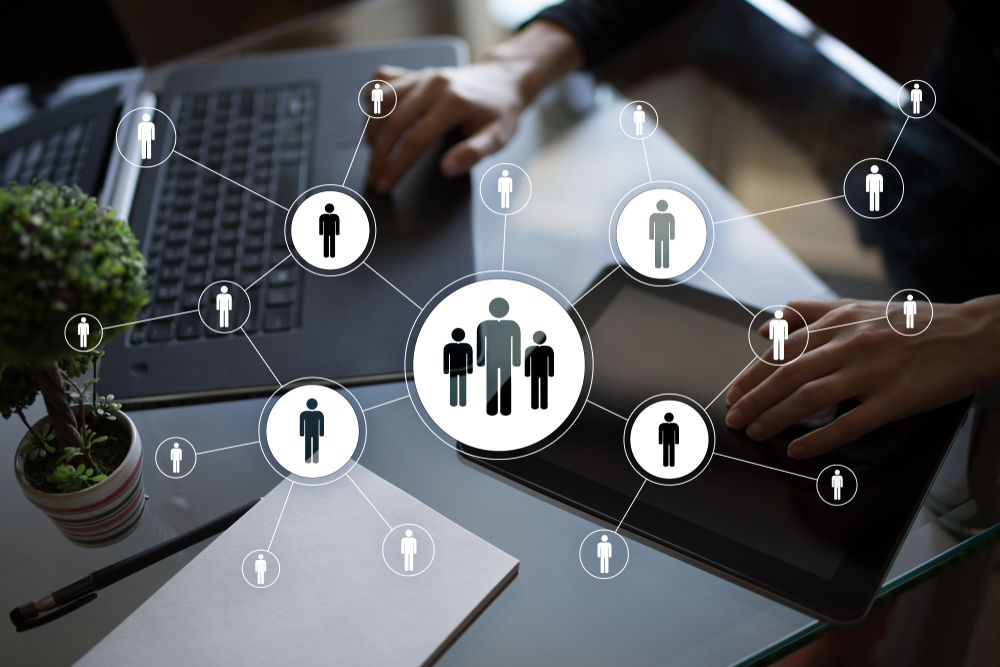 4. Establish clear rules
Clear rules play a central role in any type of leadership work. But clear information about Dos and Don'ts is even more important in a virtual team, especially when leading from a distance. As a manager, you should define concrete KPIs (Key Performance Indicators) in order to be able to better classify results in the team. The best way to managing virtual teams is to set goals and the necessary workload together with your team members. In this way, you develop standards that apply to everyone and that every team member can adhere to, even if the team works across multiple locations, different time zones or even continents of the world.
5. Set communication rules
Making a quick phone call, then writing an e-mail, and shortly afterwards chatting in the collaboration software: In virtual teams, the common thread can quickly get lost. That's why you should set firm rules for communication among team members. These rules apply, for example, to meetings, agreements, team discussions and also informal communication. For example, specify that e-mails are not the appropriate communication channel for discussions on a topic. In larger teams, such "ping-pong e-mails" can quickly turn into endlessly long mail queues, with no one having a clear overview of the situation at the end.
6. Discuss complex decisions as personally as possible
A major challenge with remote leadership is the distance itself. To discuss complicated issues and avoid misunderstandings, it is best to do it via video conference or even meet face-to-face. This way, all participants can ask questions directly and also observe their counterpart's facial expressions. With written mail or chat communication in a virtual team, it is often difficult to conduct discussions objectively and without misinterpretation. If possible, a personal meeting at the organization's premises is still the best solution for complex issues.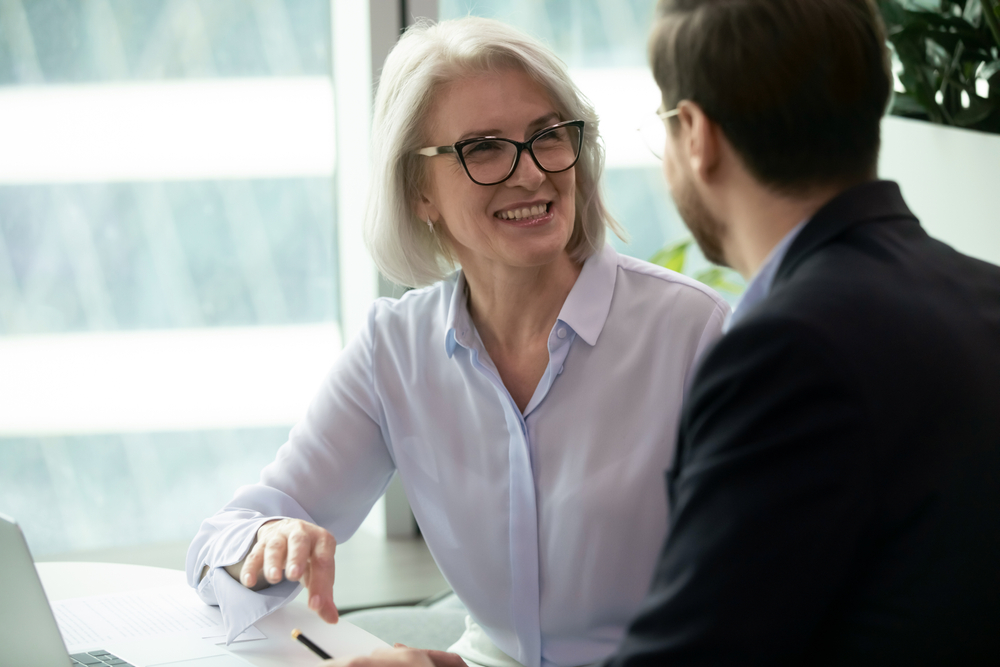 7. Promote interaction within the team
Because individual team members work in isolation in virtual teams, an important part of human communication is often missing. To improve the mood in the team, managers should encourage their team members to occasionally communicate beyond their actual tasks. The reason: It is not uncommon for ideas or visions in virtual teams to emerge only in a relaxed atmosphere in private conversations.
8. Praise and motivate
If individual team members solved a task well or have made a decisive contribution to success, you should praise them explicitly for it. In this way, you keep motivation high to continue working at the level achieved. Especially with remote work, motivation can suffer if there is no praise or a motivating word from managers.
9. Resolve team conflicts on a task-specific basis
If you're managing virtual teams, you need to keep the team together remotely, too. Personal disagreements between team members can be addressed locally in a face-to-face conversation, but in virtual teams, you shouldn't let it get that far in the first place. It's probably best to agree within the team that conflicts will only be resolved on a task-related basis. After all, personal differences between team members are detrimental to overall success.
10. Create the technical basis for smooth collaboration
Infrastructure plays a significant role in the success of managing virtual reams. Virtual team leadership is only possible if it is ensured that all participants have access to a fast Internet connection, a smartphone and a notebook. All communication and collaboration tools used must be defined in advance.
What are 3 common mistakes when managing global virtual teams?
Even if you have the best communication technologies, mistakes are easily made when managing virtual teams:
1. Too many virtual team tools and applications
There are thousands of collaboration and communication tools in the world. And each program can do something that another program can't. It could become a big problem if you start without a precise strategy and spontaneously choose your applications.
It's not easy to say which program is best for your virtual team. But if the various tools can't be integrated into the existing IT system architecture, chaos quickly ensues. The consequences: Inefficient collaboration and frustration in the team.
2. Lack of support from the company
If you're managing a virtual team, make an effort to get the entire company behind the decision. If only part of the team works in the remote office and the rest of the members are on-site, it's important that all employees want and support virtual collaboration.
At the management level, it must be clear that investments are also necessary: Better technology, new programs, airline tickets. And the other teams must also stand behind the remote workers. No one should be forgotten during conference calls, and if a plane is late, an appointment must be rescheduled.
3. Inadequate initial training
Especially with external teams, you as a manager should be very well organized and offer regular support in the initial phase. Prepare training materials and collect all important information in a virtual place that everyone can access.
Make your new remote workers feel that they can ask anything at any time. Especially in the initial stage, there must be close contact between you and your team members.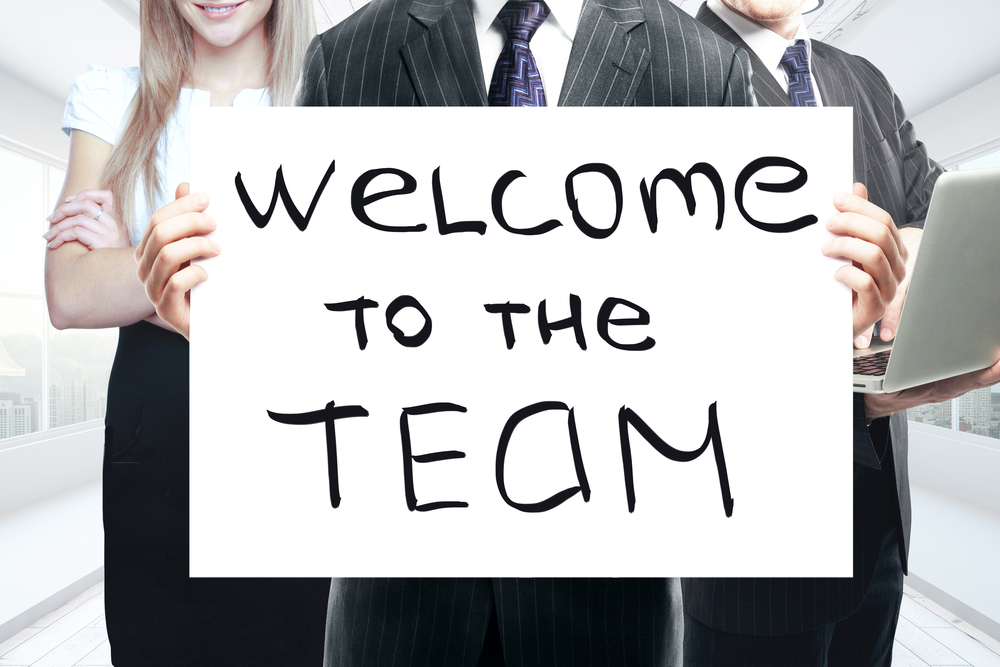 What are the best project management tools for managing remote teams in 2022?
Good PM tools support the daily business and the goal-oriented work among team members. When looking for a project management solution, the following criteria are helpful and important for an individual selection:
Basic functionalities for day-to-day business.
Control functions such as performance recording.
Server location and thus data security.
Customer support across time zones.
A suitable tool therefore not only meets the requirements for basic functionalities, but also for data security and customer service:
1. Asana
Asana is a tool developed by Facebook co-founder Dustin Moskovitz and ex-Google and Facebook engineer Justin Rosenstein. It was primarily designed to improve the productivity of Facebook employees. Today, the program is used in many companies to simplify organization and teamwork. The workflow is presented in the form of individual cards.
In a single virtual place, all participants can, among other things:
Schedule tasks individually.
Set priorities.
Track the progress of projects or tasks.
Create visual project plans.
2. Trello
Trello, a tool developed by an Australian company, offers the same basic functions. Similar to Asana, the program is organized into lists in which various cards can be moved around at will. The program was developed on the basis of the "Kanban" project planning method.
3. Basecamp
Originating from the USA, Basecamp is a software that relies on a simple interface that focuses on the overview of assignments and projects. It is very easy to use, but Basecamp is not always suitable for extensive projects due to its purist approach. The tool mainly focuses on team communication. A chat for individual projects, but also for the entire team and private messages are integrated.
4. Wrike
Although Wrike offers a very large and sometimes complex range of functions, this goes hand in hand with a less intuitive user experience. On the other hand, a great strength lies in the countless integrations – such as Google Drive, Box or ProofHQ – which can massively speed up the review and approval processes, especially for graphic and design agencies.
5. Podio
The tool Podio belongs to the provider Citrix Systems. The project management software focuses on simple collaboration. Processes can be mapped and assignments can be worked on together. The project view can be moved with a mouse click and tasks can be arranged as desired. Collaboration with other companies works particularly well via shared workspaces. Access to work materials can be easily shared, eliminating the need for additional e-mail traffic.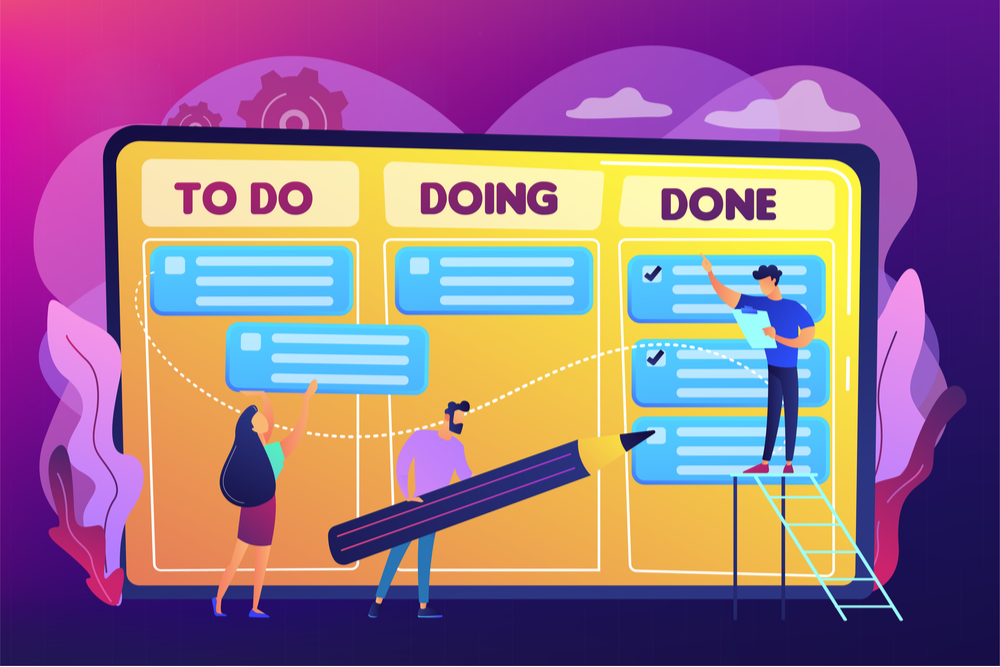 FAQ
What is a virtual team?
Virtual team work refers to working in a team whose members are physically or geographically separated from one another and communicate with one another mainly via digital media.
What is virtual leadership?
Virtual leadership is a form of leadership in which teams are managed via a remote work environment. As with traditional leadership, the goal is to motivate employees and help teams achieve their goals.
How can virtual work teams be managed effectively?
Give the work a structure.
Set clearly defined goals.
Introduce regular feedback.
Maintain personal exchange.
What are 3 important strategies for virtual teams?
Know your contact person.
Let them see you.
Take time for personal contact.