27 great virtual team building inspirations for 2022
Given the frequent lockdown and quarantine situations in recent months, it's clear that we need solutions for teams – and for their current, virtual environment. After all, we want to invest in togetherness especially now that we are increasingly at home and some members on the team may feel lonely. Virtual team building as a strategic initiative should thus be approached actively by every HR department and manager.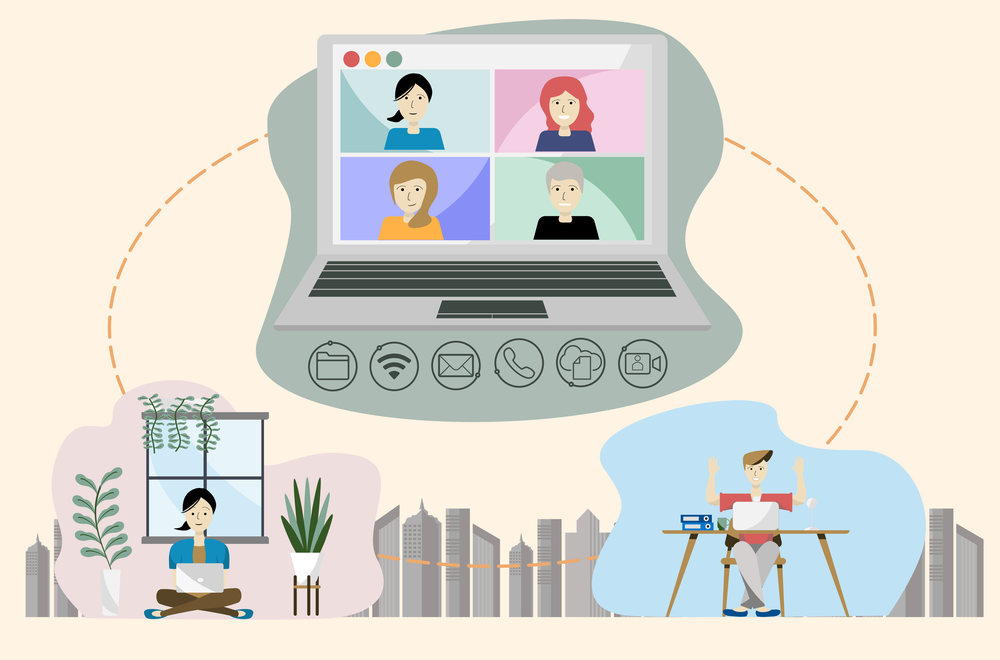 Remote teams can only truly thrive when there is team bonding. Since the current situation has been going on for so long, many new employees may not have even met in person. Therefore, a good onboarding activity for any new team member on virtual teams is a fun virtual team building activity. This can be done through online office games, a special virtual team building event, or other virtual team bonding activities. These types of remote team activities can also be used to build team morale remotely and easily bring remote teams together.
In our article we have collected the best virtual team games and suggestions for virtual team building events for you! This way you can liven up any conference call with some fun virtual games. How about a virtual team trivia or a virtual happy hour? Virtual coffee breaks during video meetings? Or maybe even a virtual debate club? Read on to learn more about our favorite team building activities during quarantine!
How can you make working from home fun for a remote team?
How to make a virtual meeting fun? Of course, you could plan a huge virtual dance party or a virtual escape room. However, during a normal video call, there is rarely time for such virtual team building challenges. Therefore, it is often important to make an online team building activity as quick and efficient as possible.
A virtual conference call could start with a short but fun team building activity that ensures employee engagement, and then move on to the business matters of the day. You could for example throw a question like this into the room: "If you had a free plane ticket to anywhere in the world, where would you fly?", simply to get your team talking during video conferencing.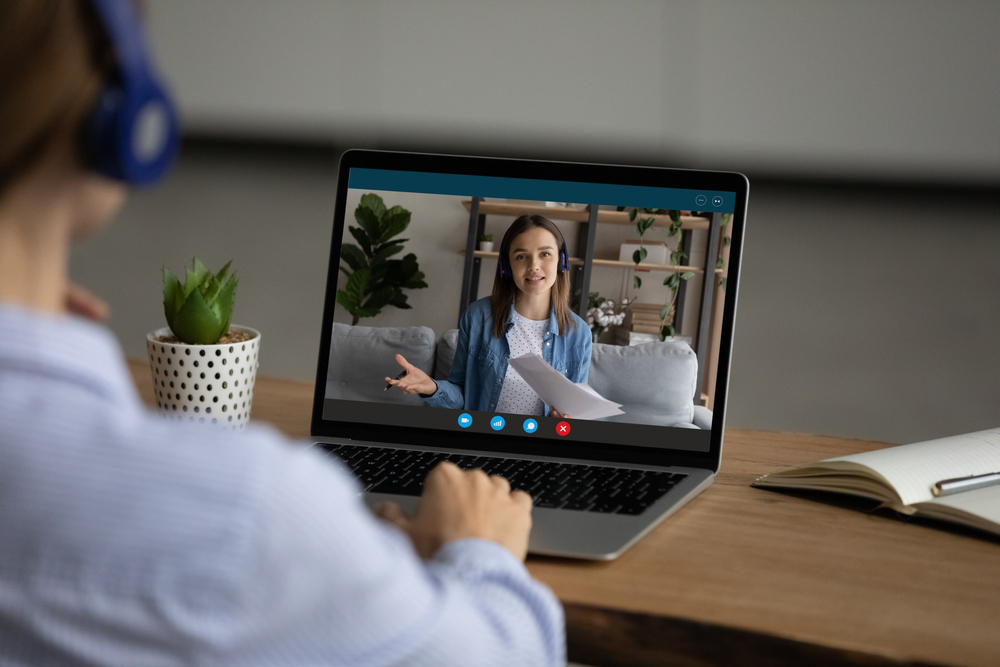 With that said, before we move on to further suggestions, we have some more detailed information on what virtual team building actually is and why it's so important, especially for remote team members:
What is virtual team building?
Virtual team building activities are team events that contribute to team building and bonding among team members. They promote the exchange of ideas between individual team members and strengthen the bond between them. Virtual team events have a special feature: They do not take place in the office, but usually on the computer. The participants therefore meet online to experience something together.
Why is virtual team building especially important during quarantine?
Why is virtual team building important? First of all, it is currently the only way for many teams to engage in team building at all, as many companies presently rely exclusively on remote work. In addition, it is particularly suitable because virtual events also bring together employees who work internationally. It is also more cost-effective than an in-person team event and requires less logistical effort.
And because many employees participate from their home offices, virtual events offer insights into other team members' personal lives. This allows teams to share ideas about their home, decor, or home office design. A key benefit of virtual events is also that an almost unlimited number of participants can attend.
Which platform should you pick for remote team building activities?
Some online platforms offer great options such as breakout rooms, co-hosting, moderation tools, or screen sharing. The most popular platform right now is Google Hangouts, but Zoom is also great for many virtual team building activities.
What is required for an online team building event?
That depends on what the team is doing together. For many virtual team activities, it is sufficient for the participants to sit in front of a webcam with microphone in their home office. The exchange then takes place via an online or video conferencing program.
For some virtual event or virtual game, team members might need special items, such as puzzle pieces or paints. These are sent to them in advance by mail. A special form of fun virtual activities are outdoor events that use smartphones, for instance. The motto here is: Get out into nature! Or head into the city! There are tasks that the participants have to solve together – from a distance.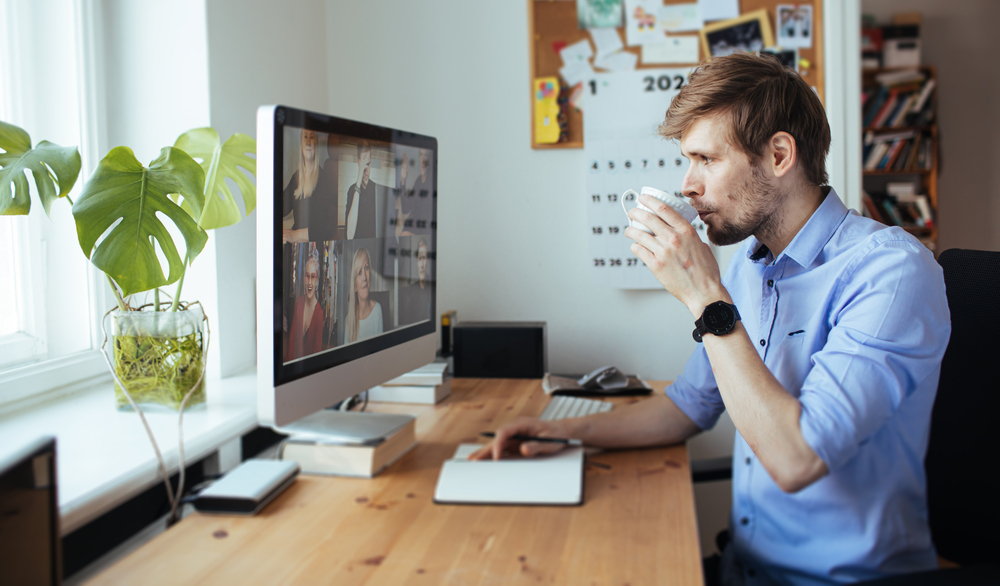 Which team building activities can be carried out virtually?
Please note that not all team building activities can be done virtually – at least not in a fun way. For one thing, there's the issue that many people are simply burned out from constant Zoom meetings or conference calls. Some "happy hour" events, for example, might be difficult to pull off. Also, the technology has to work to make it an enjoyable experience for every team member.
This means that planning an event often requires more than meets the eye. But don't worry, a successful virtual team bonding event is sure to leave your team wanting more and increase their overall engagement!
🤔 So how can you plan and execute the most effective yet fun virtual team building activities?
First, host the event offline if possible – or at least hold the virtual call without a video call. You should also bring structure to any online team meeting. Furthermore, it's best to do a run-through with your friends or a small group of colleagues before you get started with the whole team. It's in fact best to plan a series of events right away and put them in your calendar. Feel free to create some hype around the event in advance! Because as we all know, anticipation is often the best joy. If you and your team members like games, you can set up an energetic and fun activity like escape room, a typing speed race, or even a virtual murder mystery! Below we have collected our favourite virtual team activities. Read on and discover them for yourself!
💡 One tip: Don't forget to reward the winning team remotely! Or turn it around and give the losers a reward!
What are the most effective virtual team building games?
There are countless creative ideas for turning a virtual team event into a genuine experience. From pizza night over a virtual escape room to baking cookies together, there is definitely something for everyone. We have compiled the best 27 fun team building activities for remote teams and event ideas for virtual meetings:
Quick virtual team building activities
First, we have some really quick virtual team building activities that can be incorporated into any online meeting, whether you have a lot of time or not:
1. Virtual dance party
A dance party is one of the quickest and easiest virtual team building activities. Host the dance party either as a standalone event or incorporate it into a meeting as a short 5-minute session. Tip: You don't have to do any fancy dance moves, just turn on a song and move to the beat! Dancing can help keep energy high and bring a lot of fun into your team meetings.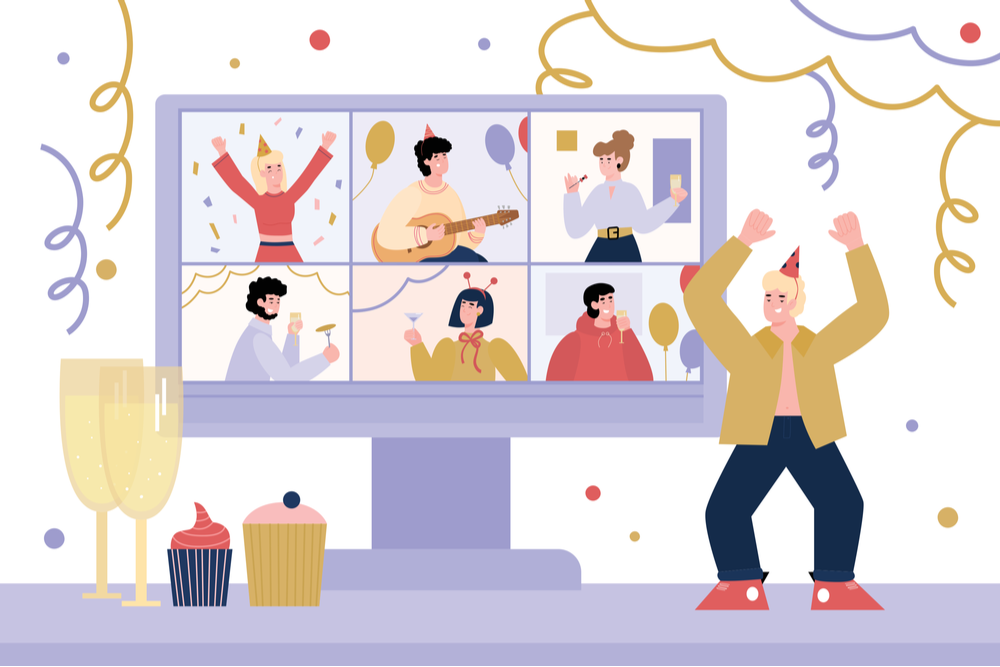 2. Something in common
"Something in common" is a quick little challenge that encourages your employees to learn more about each other. In this game, you divide your employees into groups and have each group find out the top three things they have in common. If you want to do multiple rounds, you can make the virtual activity even more challenging and divide everything into increasingly finer categories.
3. Never have I ever
Everyone starts with five fingers held up. After that, your colleagues take turns saying something they've never done before. If you've already done what they're saying yourself, put a finger down. Whoever is the last one with a finger up wins! For example, if someone says, "Never have I ever skated before," then everyone who has skated before lowers a finger. We guarantee: You will quickly learn a lot about your colleagues!
4. Personality types quiz
Get to know yourself and each other much better with a personality quiz! This is a very interesting virtual team building activity that gives everyone a personal insight into their own lives and those of their colleagues. You can take a quiz from Myers-Briggs, 16Personalities, or one of the many (often free) websites that offer personality tests.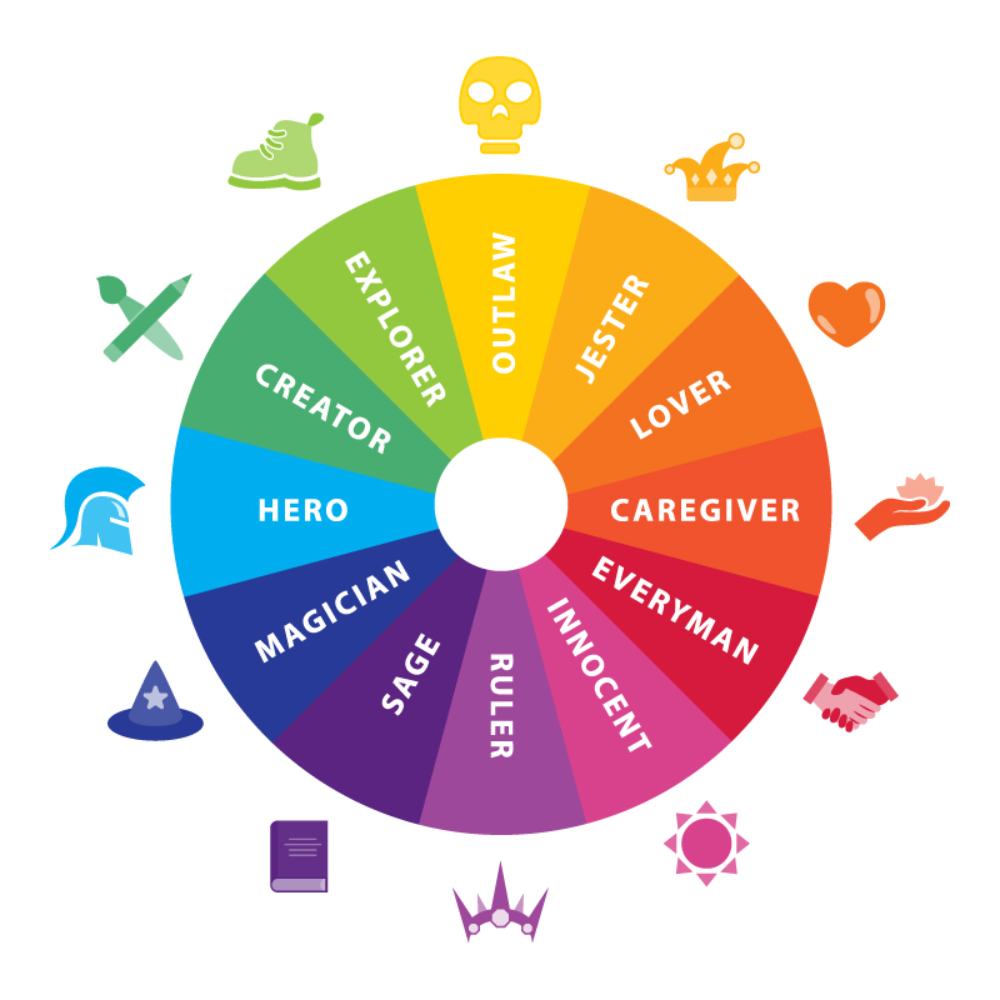 Online team building activities for video conference calls
These virtual team building activities are perfect for video conferences:
5. Offline team building activities for remote workers
Get off your computers and do these things – but do them together anyway!
A very simple and easy-to-implement idea to start virtual team building is a round of icebreaker questions at the beginning of video conferences. Tip: Plan 30 seconds to 1 minute per participant here. Sample questions to get started:
Tea or coffee?
Dogs or cats?
What location would you like to work from one day?
Do you have a pet?
What do you like most about working remotely?
6. The longest word
The longest word is a quick activity you can do during any virtual meeting. Divide the participants into teams and ask them to spell a very long word. For example, "pneumonoultramicroscopicsilicovolcanoconiosis" – that's just as hard to pronounce as it is to spell. The team that comes closest to spelling it correctly wins.
7. Virtual book club
Why not incorporate a book club into your virtual team building activities? Discussing ideas, topics, and stories in a book can encourage your team to form their own opinions and voice them. Trust can be built in a low-risk forum like a book club, so your team members might have the confidence to contribute their ideas to team projects later on.
8. Virtual werewolf
"Werewolf" is one of the best virtual team building activities for conference calls as it is a game where you have to talk, listen and vote to survive the meeting. In this game, players take on the roles of a werewolf, a villager, a doctor or a seer. Werewolves feed, villagers may vote werewolves off the island, medics can save a player, and seers can peer into another player's soul to reveal their wolf status.
As soon as the game master announces that night has fallen, the players close their eyes. The game master asks the werewolves to wake up and choose a victim, followed by the medic pointing to a person to save and the seer pointing to a person to reveal. Finally, the game master announces that the sun is rising and reveals whether a villager became a wolf during the night.
Anyone eaten by the werewolves becomes a ghost and cannot speak for the rest of the game. The survivors debate who might be a werewolf, then vote to either eliminate someone or skip the round. This is repeated until only villagers or wolves remain.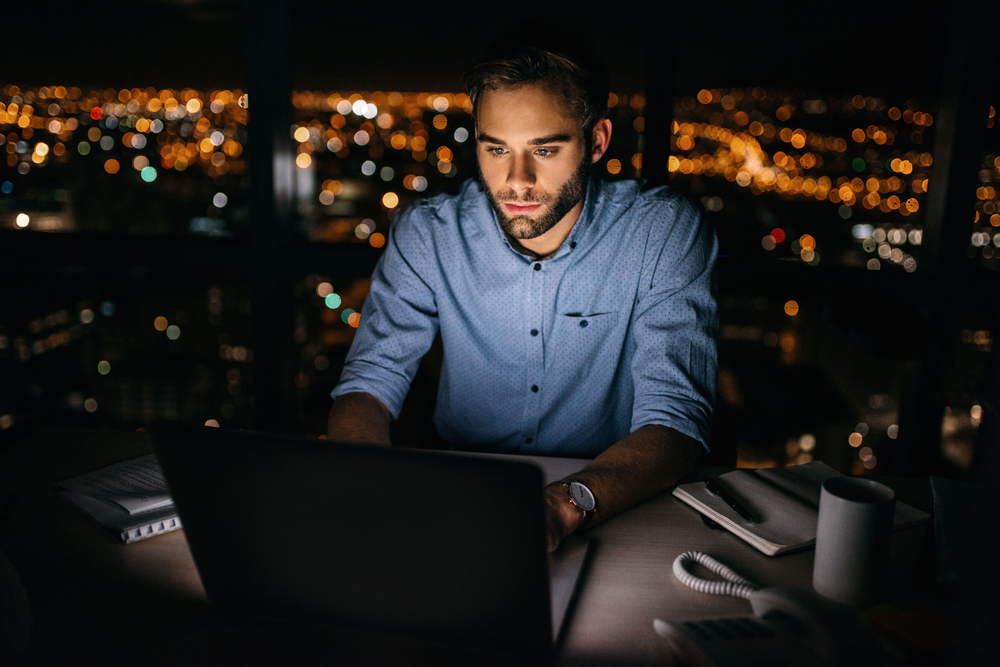 Fun online team building games
These are the most fun virtual team building activities for any (video) call or online chat:
9. Virtual bingo night
Bingo! This game has been a popular team game for nearly 100 years. During the Corona Crisis, Matthew McConaughey's virtual bingo with seniors revived the game. Try it out for yourself and play virtual bingo at your next team building event!
10. A channel for posting cute pictures of pets
This is one of the quickest and easiest virtual team building activities ever. Set up a channel (on Slack, for example) called #pets and post pictures of your pets making funny faces or doing weird things. This channel is guaranteed to pay off as it greatly enhances team building and company culture!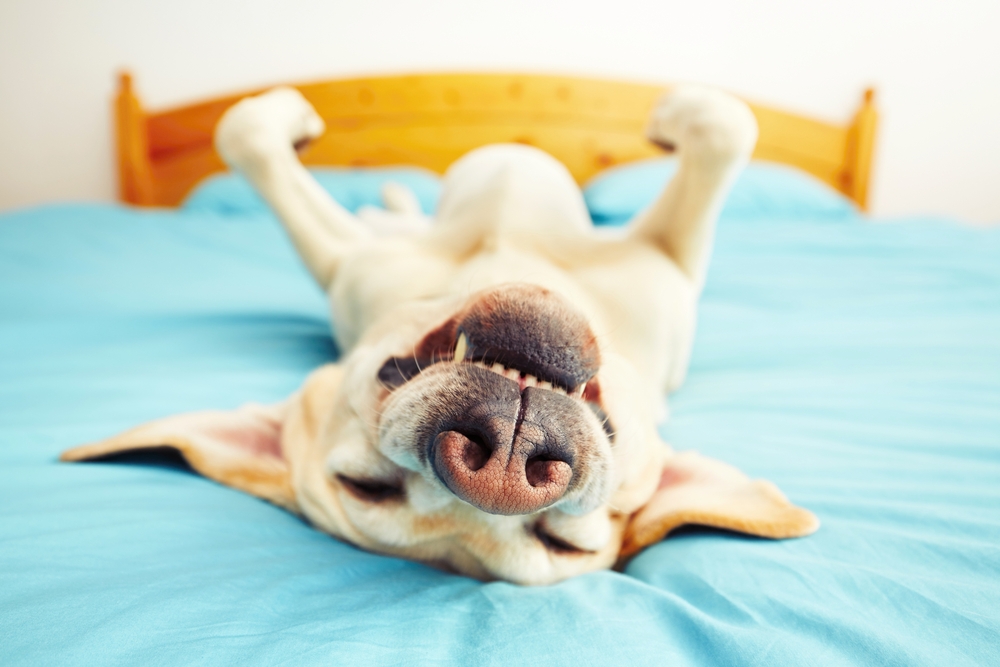 11. Can you hear me now?
You can play "Can You Hear Me Now?" in a virtual conference room and designate one person to be the speaker while the others are performers. The speaker first finds an image. The goal is then to describe that image in such a way that the artists can successfully draw it. The only stipulation is that the speaker must use only geometric shapes. For example, they can say, "Draw a large circle and then two squares of equal size," but not, "Write the letter A." Because of this restriction, the speaker must communicate very precisely, and everyone else has to listen and interpret well. So this game is representative of effective online communication!
12. Guess the emoji board
As more and more people use emojis 😄, we can make a fun new game out of it: Your most frequently used emojis. You can take a screenshot of your phone or desktop and then upload the list for your team. Sharing the emojis you use can and will lead to inside jokes. For example: "Why does Stan use fire 🔥 so often?" Tip: Since this is a very fast-paced virtual game, we recommend incorporating it into an existing virtual meeting rather than making it the main event.
Virtual team events for employee motivation
These activities for remote teams are ideal for boosting employee morale:
13. Virtual meditation
Mindfulness as a team building activity: Practice mindfulness training together and do a meditation as a virtual team event. The Corona Crisis is a mental challenge for many and all the more valuable a mindfulness team building activity can be. Try a virtual meditation not only in private, but also with colleagues. Really, give it a try!
14. Small campfire
A campfire for remote teams? How is that going to work? Tiny Campfire, for example, hosts virtual campfires for remote teams. In advance of the event, participants will be sent appropriate supplies and a tea light. The experience then includes historical ghost stories, small competitions, and even a real campfire experience. It's fun, insanely clever, and probably the best online camping experience in the world! This event also creates unique shared memories and strong virtual employee engagement.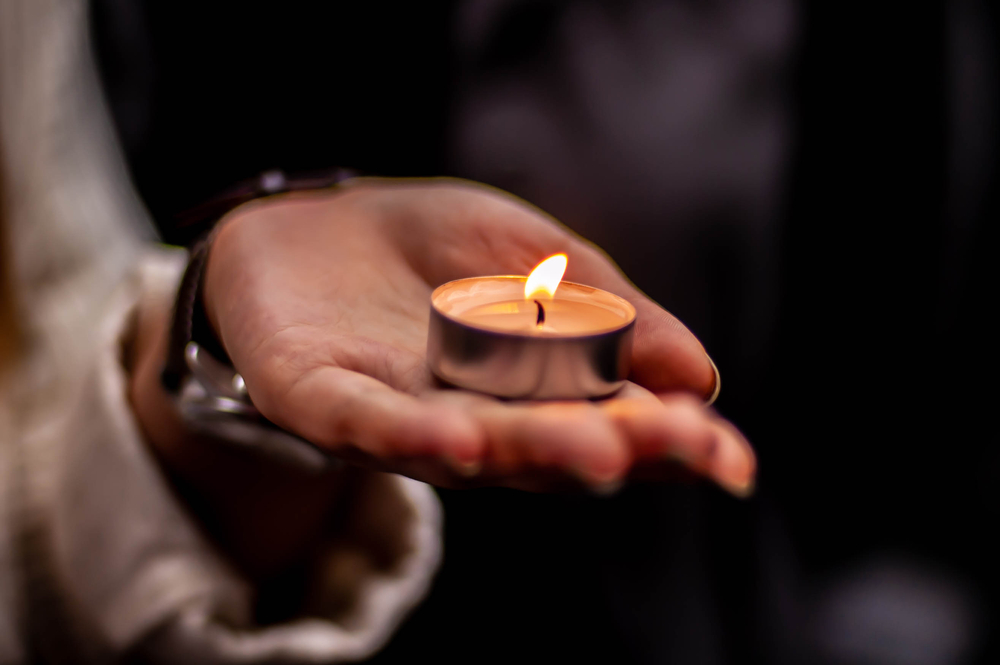 15. Virtual yoga class
Shared yoga as a team event is a proven corporate incentive. Now that teams mostly work remotely, they may need the physical activity and back relief all the more. Virtual team yoga is the perfect and invigorating alternative for this, promoting not only health but also team awareness.
16. GIF game
If your ideal game night consists of alcoholic drinks and "Cards Against Humanity", this is the perfect game for you. The game is divided into rounds and each round has a theme like "My perfect morning …" or "Quarantine got me like …". Players then have a few minutes to find a GIF that they think best fits that theme! This is also one of the virtual team building activities that really boost employee motivation.
Offline team building activities for remote workers
Get off your computers and do these things – but do them together anyway!
17. Virtual cooking night
Why not do something together and have a food box delivered to your home for a virtual cooking night? Maybe a great pasta dish with fresh noodles? A virtual chef will help you and give you instructions on how to best prepare the dish. Best of all, the most beautiful food styling will be rewarded with a small prize. Sounds like a lot of fun with the team!
18. Virtual cocktail course
Drinks, drinks, virtual drinks! A very popular virtual team event is the "Virtual Cocktail Night"! Making delicious cocktails yourself, toasting virtually with the team and trying out new recipes – that sounds like a real teambuilding blast. Especially when you let a professional bartender show you the tips and tricks for cocktails via Zoom, Teams or Hangouts, style them together and try out different variations, a little virtual show effect is created!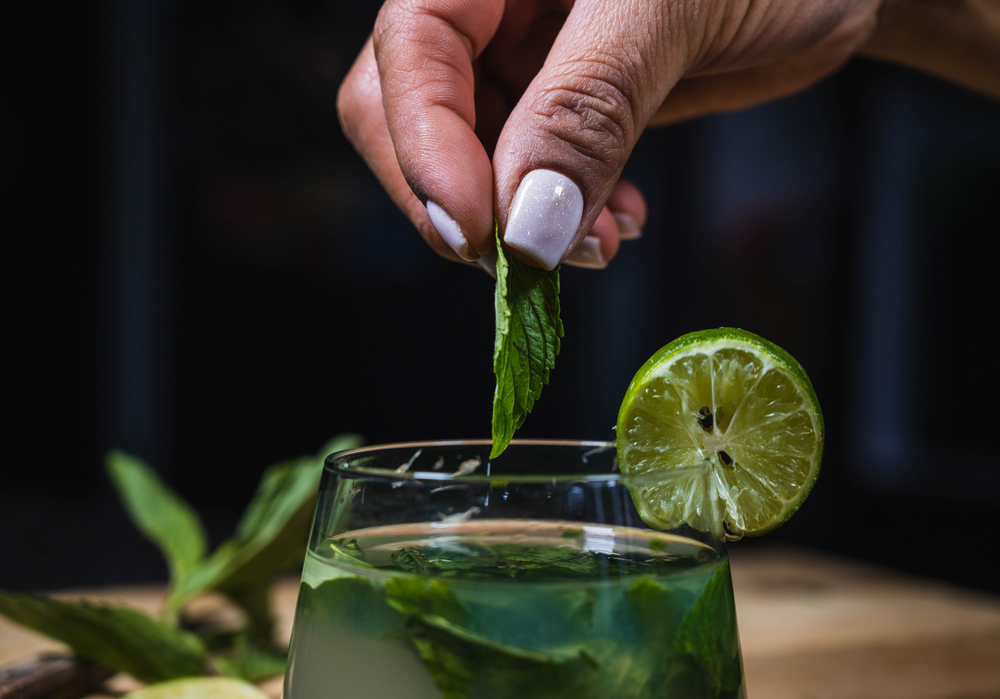 19. Virtual baking
For creative minds, virtual cookie baking is a very nice team event. This virtual concept is particularly well suited for the Christmas season. Participants can let off steam and decorate their baked goods individually, teams can come up with a motto or customize the cookies with the company logo. Each participant can definitely bake many more cookies in his or her own "bake house" than in the office. And the nice side effect: At home, the family is delighted with the homemade treats.
20. Fixer upper
Now it's time for your team's DIY skills! To do this, send out a guide before the event and provide a theme and time limit. The employees then set about redesigning their home office to match the theme. You can even get the whole family involved – after all, someone has to cut out the snowflakes for the winter wonderland! At your next meeting, have all employees take a virtual tour of their new space!
Most successful online team building activities of all time
These are some of the virtual team building activities that are extremely popular with remote workers all around the world:
21. Virtual escape rooms
Virtual escape rooms are extremely popular virtual team builders, as they involve social elements, problem-solving skills and teamwork. For example, your team has to figure out how to pull off an art heist and escape, or break out of a prison cell. The virtual activities are fun and interactive, and you feel good when you win.
ℹ️ Did you know that this team game has made it to the ranks of the most played virtual reality team games? And it is definitely a real adventure even when you are far away! From jailbreaking to virus containment, you can play adventurous experiences virtually. Go on a mission and experience this team event fun virtually!
22. Virtual scavenger hunt
A very popular virtual team game is the virtual scavenger hunt. Set tasks for the team and let the group that solves the tasks the fastest win. Pictures can be taken in front of the screen or information can be researched on the Internet. Find the solution virtually and make your team happy with this virtual team game.
23. Virtual karaoke evening
Karaoke is one of the most popular team event activities. Now you can also host a fun karaoke night remotely, sing in front of the screen, and even add matching backgrounds to your songs. You can for example create a song queue using the Watch Together tool or via Spotify. You can also find matching playlists on YouTube. We hope you enjoy your virtual karaoke evening!
24. Virtual pizza night
Beer and pizza, who doesn't know (and love) it! One of the easiest and most used mini events to bring teams together. So why not host a virtual pizza and beer night and meet from the remote office? Tip: Everyone could make their own pizza and share the recipes to the whole team.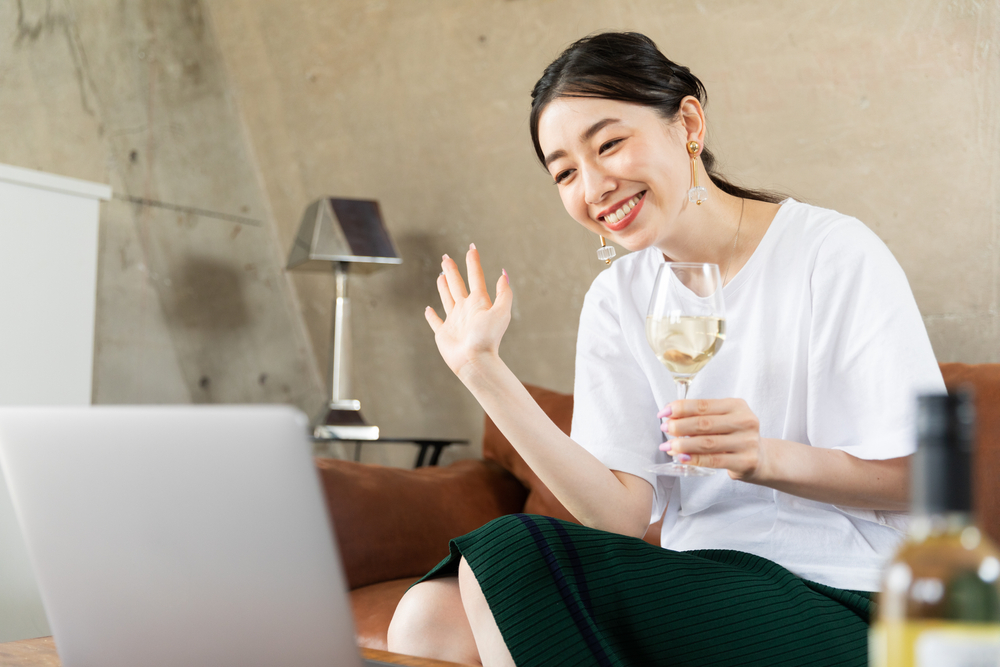 What are free virtual team building activities?
Many of the virtual team building activities above are completely free! We would like to introduce you to even more virtual team building ideas for your remote team that don't cost anything at all:
Free virtual team building ideas
Why not introduce these actions into your virtual team building activities?
25. Typing speed race
This is a free team building activity that you can do online with your team. Tip: Take a typing test on typingtest.com or a similar website. Then share your results via email. The higher-performing members of your team will quickly respond with their own results! You can also give your best tips to team members, such as "keep your fingers closer to the keys."
ℹ️ Typing speed races are fun little challenges where everyone plays together. But it's also a great exercise to improve your skills, because typing speed is incredibly important for remote workers.
26. Online game
Uno, for example, is a free mobile application that has recently become very popular, especially during quarantine periods. To do this, simply download Uno for free, log in and find your colleagues. After that, you can start playing right away!
27. Tour of your remote office
A unique idea for a free team building activity: A virtual tour of your remote office. This activity consists of each team member taking turns conducting a virtual office or home tour. It doesn't have to be anything fancy. Just show off your workspace or your favorite piece of office furniture. Your colleagues are guaranteed to have fun and maybe even get inspired!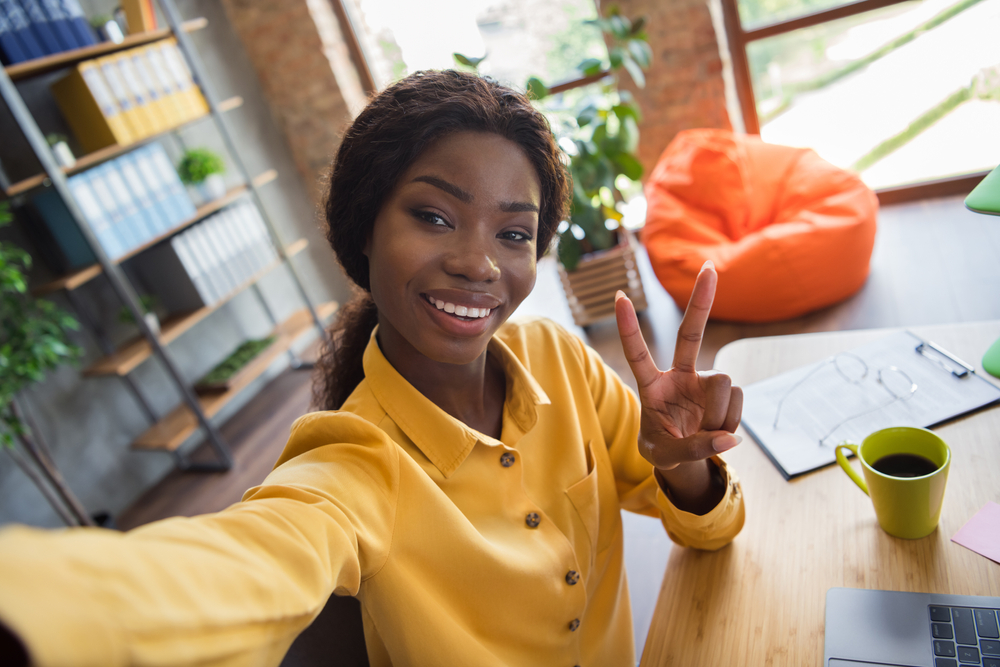 Conclusion
Planning a virtual teambuilding event is difficult to compare with the usual physical event. Spontaneous conversations out of the moment of encounter, direct eye contact, gestures and facial expressions work differently virtually. What do you need to pay particular attention to when planning a virtual team event?
We have summarized the five most important topics for you:
Create a virtual agenda in advance and send out a calendar invitation.
Plan what medium you'll be working with (e.g. Zoom, a whiteboard, or a virtual reality room), and make sure all team members have access.
Start with an icebreaker – this works just as well virtually as in person.
Order food and drinks for your event with a home office package.
Schedule time for a virtual goodbye and thank you.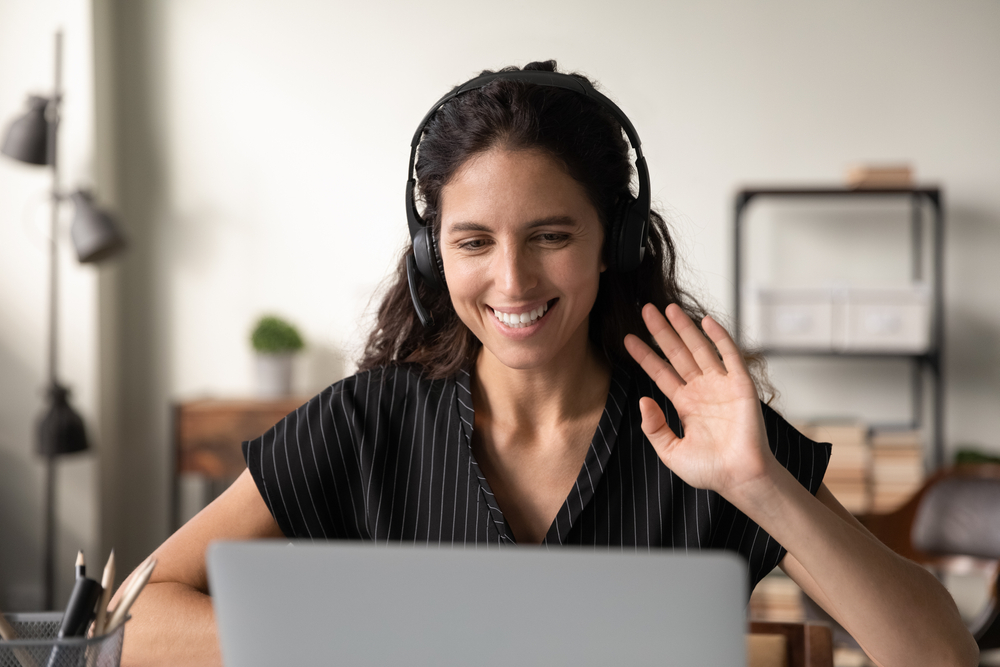 FAQ
How can you entertain remote employees virtually?
Virtual team building is essential for any business because it contributes to building happy, engaged, and productive remote teams. The best remote team building activities are playing virtual team building games together, organizing a virtual scavenger hunt for all remote employees or hosting a cookout from home with the whole remote team!
How do you make virtual meetings fun for remote teams?
A simple way to make a virtual meeting more fun for all team members is to incorporate virtual team games and activities into online meetings. These should have nothing to do with the actual work. For example, you could include trivia games or host a virtual happy hour. Tip: Always invest 8-10% of meeting time in fun virtual team building activities.
What are free online games for teams?
The 5 best online games for remote workers or the whole remote team:
– Two truths and a lie
– Video charades
– Photo of your life challenge
– Virtual scavenger hunt
– Time traveler