What is remote work?
Remote work is working away from the workplace, such as a central office or company meeting place. People who are working remotely do so from places far from the traditional office such as in their own living room, a private or public place, or outside. The place of work is outside the premises where the company is based.
Why is remote working so popular?
Remote work is becoming increasingly popular because it offers benefits to both, employers and remote employees. Especially during the COVID-19 pandemic, this type of remote jobs has become even more prominent. But even before the pandemic, there were companies that offered remote teams and flexible working conditions.
Of course, these remote working conditions offer many freedoms and benefits. For one thing, you're not tied to a specific location – so morning traffic jams on the way to work are eliminated and you don't waste your time commuting.
Thus, the time gained can be used for private purposes, which improves the work-life balance of remote employees and increases productivity. Also, you no longer have to force yourself into uncomfortable clothes every day, but can work from the couch in sweatpants whenever you feel like it.
A decisive event for the world of work
Undeniably, the COVID-19 pandemic led to the upheaval of the working world. As companies were forced to ensure that the health and safety of their employees was not compromised, normal structures had to be changed.
So office neighbors became team groups, and team meetings on uncomfortable chairs, became a relaxed video conference from home in sweatpants.
Many companies were forced to establish home offices and remote working possibilities in order to continue business as normal as possible, and it turned out that this way of working also has many advantages.
In the meantime, the home office obligation is gone, but the possibility of remote work still exists in many companies. Problems with childcare, sick days or organizational obstacles can thus be solved more easily if employees have the option of flexible working from home or other locations. This is advantageous for the employer, as there are fewer cost losses and the work is done, sometimes even more productively.
Meanwhile, there are various guidelines and experience reports that companies can use as a guide to improve and expand their remote working offerings.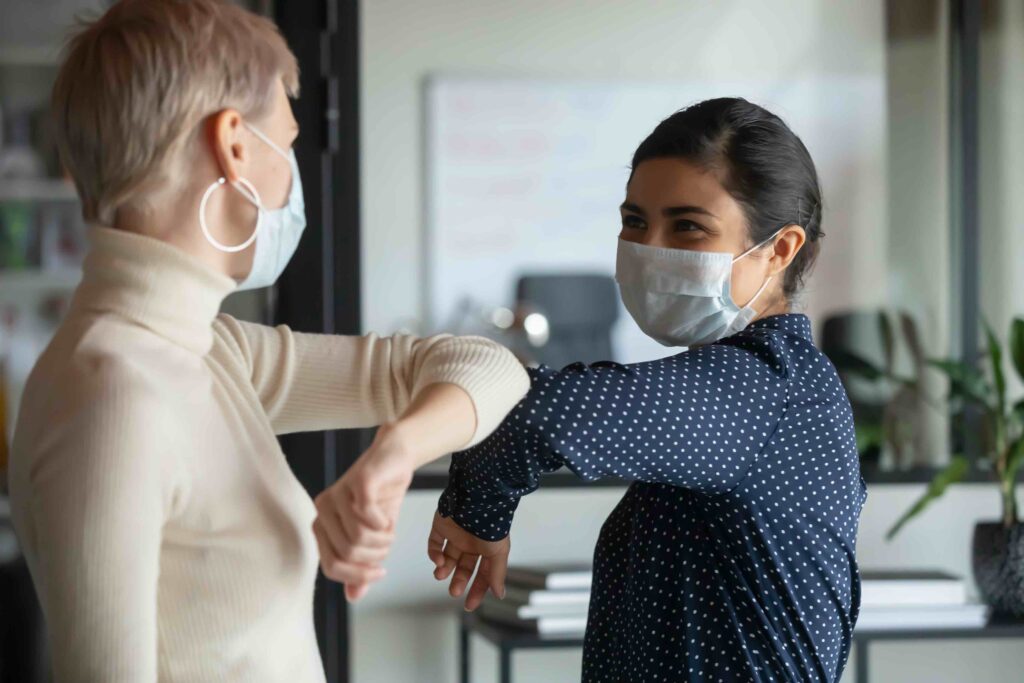 How do remote workers work?
An effective remote job requires defined strategies, the right technology and good networking. This allows virtual teams of remote employees from anywhere in the world to collaborate successfully. And they can connect regardless of location or time.
Of course, virtual teams and employees work depend on a stable Internet network, because that's the only way to guarantee seamless networking and communication during a remote job. The tools must be able to handle the scale of tasks and processes and be designed for intensive mobile use.
A remote employee must be able to work reliably and independently to deliver an efficient result. Good communication is very important to identify issues in a timely manner and resolve them as quickly as possible.
The prerequisites for smooth remote collaboration are, of course, the secure use of applications, platforms for chat, video conferencing, cloud infrastructure or file sharing and the willingness to learn new technologies and applications and remain connected.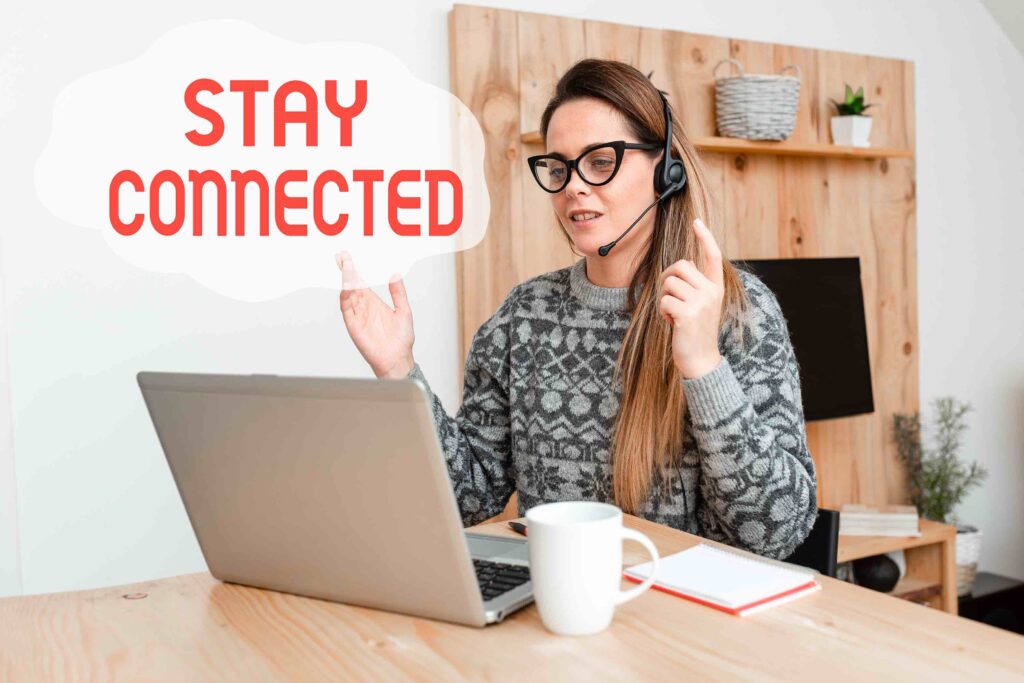 What are the benefits of working remotely?
Both individuals and businesses tend to choose a remote job because it offers some distinct advantages over traditional on-site work. These include:
Reduced or no commute time
Remote workers typically spend less time traveling to and from their jobs, especially if they choose to work from a home office. This often means that a remote worker gains a lot of time back in their personal lives each week. As a result, their quality of life increases compared to regular office workers. The overall satisfaction affects the quality of work in its turn.
Better business continuity
Virtual teams are often more beneficial and adaptable because they don't have to be in the same place to get their work done. Working independent of location and time allows for quicker identification and resolution of emergencies and more flexible response to new issues.
Reduced need for corporate office space
Remote work can help employers save on office building costs, utilities and materials.
Recruiting and hiring benefits
Hiring remote employees can greatly expand the pool of potential candidates, as they do not need to be at the work location. This gives the opportunity to hire a talented team member who would otherwise live too far away to work for the company. Shortages of skilled workers can thus be counteracted.
Challenges with remote work
Problems with remote work usually occur when there are issues with the Internet or the technology. Some hurdles and issues are out of your control, but any kind of downtime leads to lost productivity, delays, and low morale.
Also, without clear guidelines, boundaries and deadlines, employees quickly lose motivation as it leads to communication problems and unresolved or incorrectly processed tasks.
Another critical role for many managers is controlling working hours and how tasks are completed. While remote workers can't be required to have video calls all the time to check if the working hours are really kept, it's also not possible to do it using other monitoring methods without invading the employee's privacy. So the boss must have confidence in his employees that they will do the job in a reasonable time and form even without surveillance.
For a remote job, new employees need special technology such as certain hardware and software, which at best is also provided by the employer.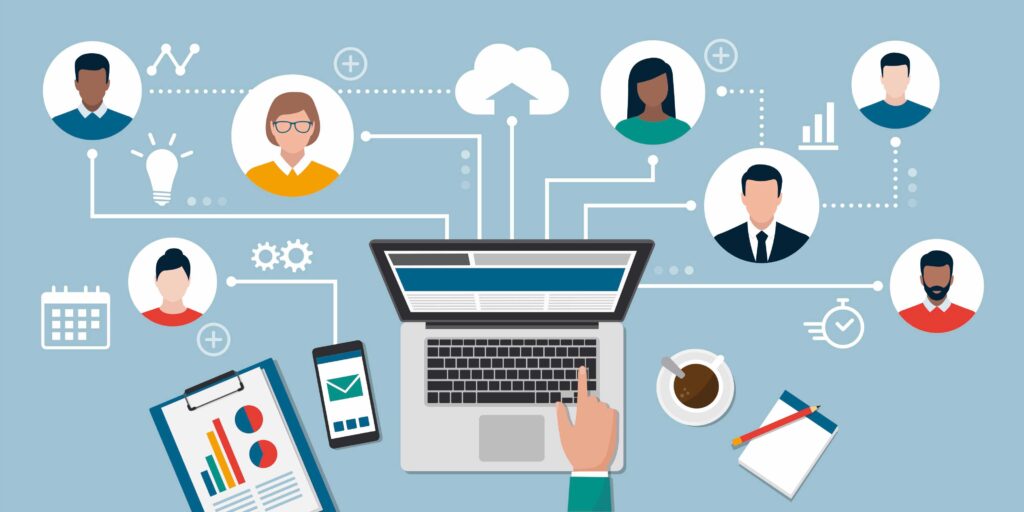 What is the difference between remote work and working from home?
Remote work does not dictate to remote workers the work location or remote location, while home office means that the person works from home. Of course, remote workers can work from home, but they can also work from other locations. In addition, "work from home" can also refer to a temporary or less frequent version of remote work.
For example, this scenario might involve an employee who unexpectedly works from home for a week or two due to short-term child care, but would otherwise normally work in the company's office. This type of work is sometimes referred to as telecommuting. While remote workers typically work from an off-site location most or all of the time, telecommuting usually means that the person regularly is office based.
What is a remote employee?
A remote worker is a person who is employed by a company but works outside of a traditional office environment. This may mean working in a local coworking space, from home, at a coffee shop, or in another city. So remote workers are not tied to a specific location.
There are several ways to work remotely:
Freelance
Freelancers are people who work regardless of location and usually have multiple employers. They enjoy all the benefits of remote work and can both manage their own time and choose the assignments or clients themselves.
On the other hand, of course, freelancers are responsible for their own income: if they have orders, there is money. If the orders don't come in, it gets complicated.
There are freelancers in many different industries, so there is something for everyone. The biggest advantage of this type of work is that you can manage your time independently, so it can be combined with family and a good work-life balance.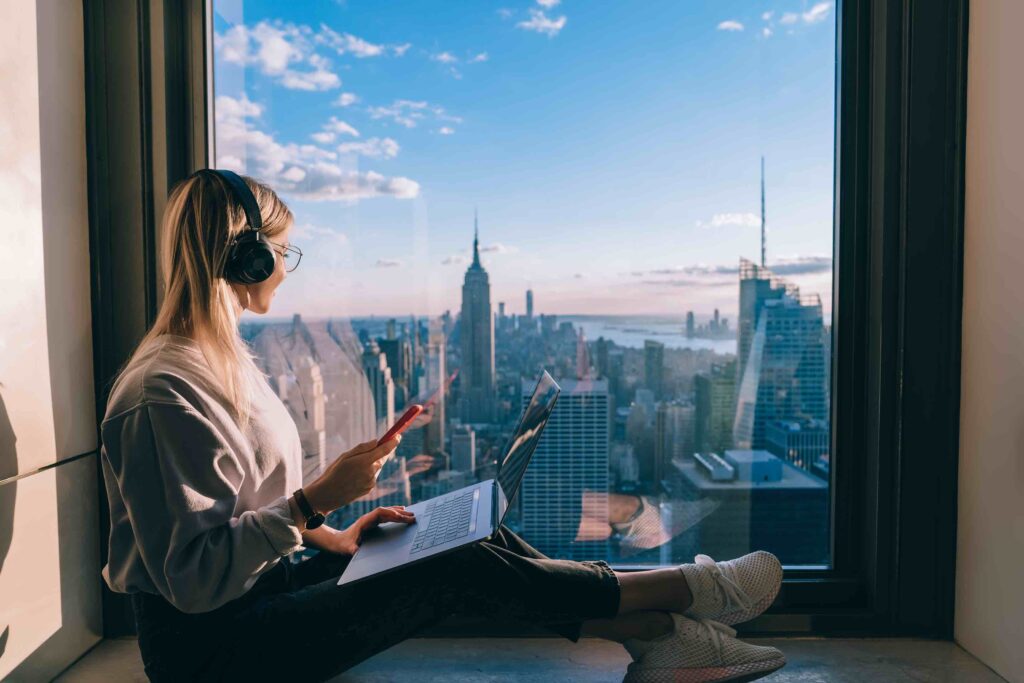 If you are an entrepreneur
Remote work is still a relatively new concept in the professional world. Thanks to rapid technological advancements, old problems like communication and productivity tracking have gone away, and more and more employers and businesses are considering offering remote work options to their employees.
If you're interested in making your lifestyle more flexible, or if you're looking for a new way of thinking about your personal and professional growth or how to connect personal life with a good job, consider whether remote work is for you and your company.
Of course, it depends on what industry you work in. While it's better for hairdressers to have a fixed location, bloggers or online fitness instructors can work from anywhere. So as an entrepreneur, you need to weigh up the pros and cons and dare to offer a remote job.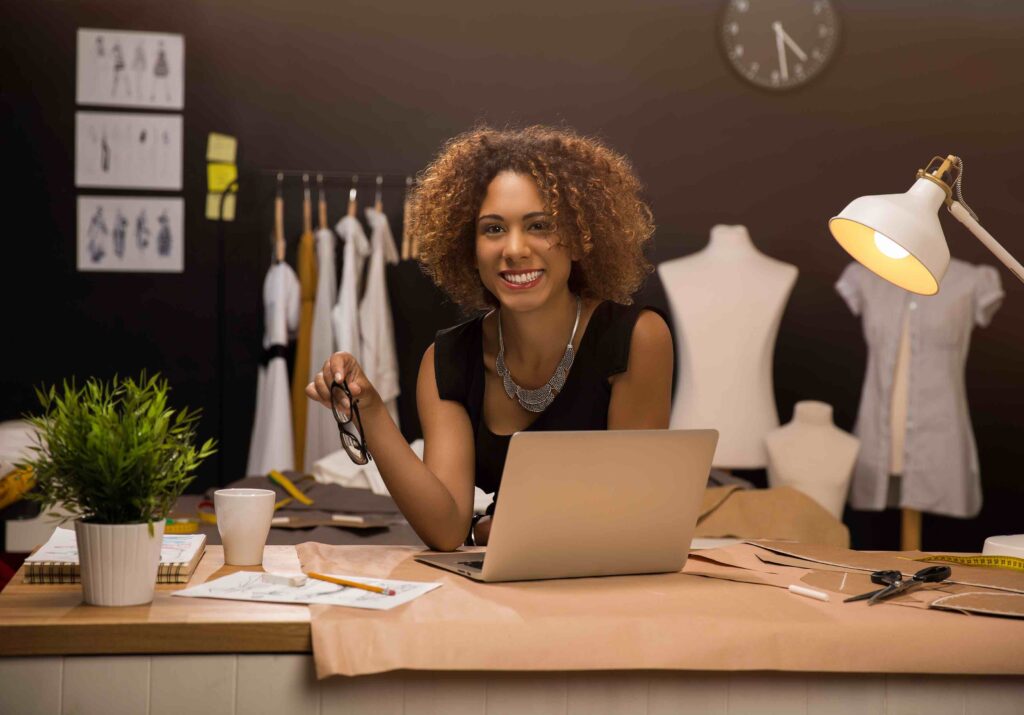 Jobs that can be done remotely
Due to digitalisation and the current pandemic situation, there are a lot of companies and many organizations in various industries that offer the possibility of remote work.
If you're looking for a remote job, there's never been a better time to learn about your options. Use resources like your professional network, remote work job boards, and lists of companies that are fully distributed across the web to begin your search.
You never know what opportunities may come your way. But you should have clear expectations what you want from this business.
Here are some examples of companies that offer remote working:
Adobe
Adobe is a software company that provides customer-focused solutions for web-based applications and content development. As an innovative company with a wide range of products and solutions, Adobe strives to provide an attractive work environment for its employees and will do so in the future.
Adobe offers employees the opportunity to work remotely 50% of the time. Regardless of office location, this allows tasks to be completed from home, or anywhere else. As a result, employees spend less time in the office and have more flexibility in how they spend their time. Jobs such as Senior SEO Manager or Senior Customer Success Manager are suitable for remote working.
Amazon
As the world's largest online retailer, Amazon employs nearly 92,000 people around the world and offers traditional and electronic books, furniture, household items, clothing, electronics, music, movies and more.
Amazon offers employees the opportunity to work from home two days a week. Remote job opportunities include quality assurance engineer or senior UX designer.
Apple
Apple and its employees have reinvented entire industries with the Mac, iPhone, iPad and Apple Watch, as well as services like iTunes, the App Store, Apple Music and Apple Pay.
Every new product Apple invents, every service it offers, and every new store it opens is the result of people working together to strengthen each other's ideas. Apple excels at innovation and team cohesion, and in some of its industries, it offers the ability to do all of its work remotely. Even after the pandemic, it will likely remain a hybrid model and so support their employees.
Aquent
Aquent is a multinational staffing firm that places design and marketing professionals for permanent and contract positions in areas such as online marketing, interactive design, marketing, graphic design and information technology.
Aquent also offers its employees the option of permanent remote work and will retain a small percentage of its office space for large meetings or special projects and clients. Those interested in applying for a remote work position should have experience in the field of Manager for Digital Marketing or as a copywriter.
Atlassian
Founded in 2002, Atlassian is a publicly traded computer software company specializing in collaboration, development and issue tracking software for teams.
Team members can work remotely, which seems to increase productivity. Increased productivity leads to better company results, which benefits everyone. For example, you can work as a technical writer or senior manager.
It's not just about the technology, it's about the culture
The preference for remote work is leading to a new work paradigm in which employers must offer flexible work options to attract top talent and also consider how and when employees work best. Flexible work schedules are positively reflected in employee performance and create a better working atmosphere.
Working remotely as smoothly and efficiently as possible requires seamless communication, a good language foundation, and skills in using video and messaging applications.
To truly foster a culture of telecommuting, companies must combine technology with other key elements. These include people from different cultures, motivated employees whose performance pushes the team forward, and transparent policies.
Employers don't want remote employees to work nonstop either, for fear that they'll burn out and lose their passion for their position. It's important in the beginning of a remote work agreement to work out which hours an employee should expect to be available and which times of day are more open for flexibility
The focus should be on performance, support and productivity, not attendance as the true measure of an employee's value.