Where can you find an employer who will offer you paid holidays or time off for holidays as a part-time employee? Is there a law or paragraph in your contract, that assure you some benefits?
Read the article if you want to learn more about your rights regarding paid time off as a part-time employee and the rights as an employer.
What is a part-time employee?
A part-time employee is someone who works less than 35 hours a week. In contrast, full-time employees typically work more than 40 hours per week or more than 130 hours per month. There is actually no clear-cut legal definition for the difference between part-time and full-time employees. From an employer's perspective, the difference between a full-time and part-time worker depends on your business's policies, location, and size.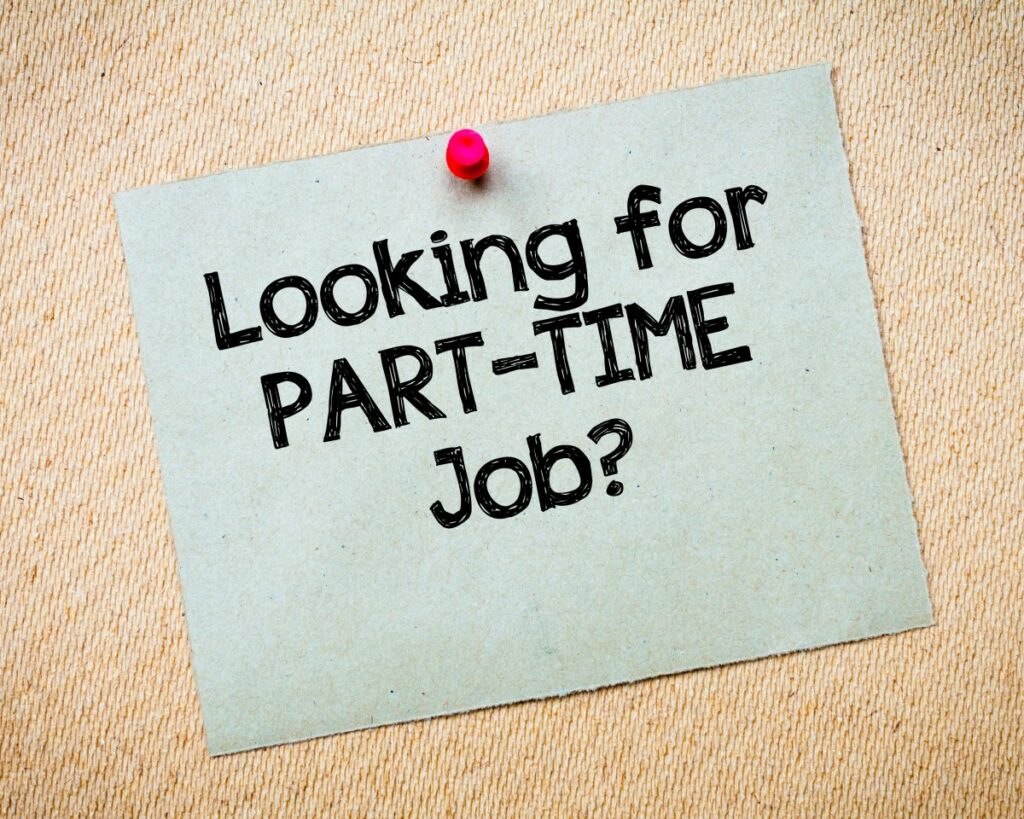 What is holiday pay and who is eligible for holiday pay?
Holiday pay is a benefit which allows employees to take time off for holidays without losing wages. Some employers pay an allowance when you work on a public holiday, but paid vacation days are not required by law. Also, nothing mandates that they give holiday pay to employees who are paid by the hour. It is perfectly legal for an employer to decide to give full-time employees paid holiday time and not to give hourly or part-time employees paid vacation or vacation days.
If the employer follows its own written policy consistently, any approach the employer decides to take is acceptable. Offering an increase in pay rate and labeling it "holiday pay" or "vacation pay" is a benefit that employers offer employees to help attract and retain top talent.
Paid holidays may be negotiated by employees who have an employment contract. Senior-level employees with a contract are likely to have come from positions in other organizations where their seniority gave them the maximum paid holidays and vacation time. Senior-level employees are unlikely to settle for less time off when accepting a new position.
Premium Pay for Holiday Work
Not every company can close over the holidays and weekends. But what about the employees who work during these times? People who work in restaurants are often part-time employees. Are these part-time employees eligible to receive holiday pay?
The short answer is no, employees are not entitled to time and a half or double time when they have to work on Thanksgiving or Christmas. But it is quite common for employers to offer paid time or extra pay to employees who must work on a national holiday while most people are home celebrating, although neither federal nor state law requires the employer to do this.
Many employers wouldn't think about making employees work on Christmas without rewarding them with more money per hour than they would get on an ordinary workday or offering other benefits. But some don't, and government leaves it completely up to the agreement between employer and employee and the employer's policy.
The most common paid holidays in the US are:
New Year's Day
Memorial Day
Independence Day
Labor Day
Thanksgiving Day
Christmas Day
The federal government recognizes the above holidays as well as the following:
Martin Luther King, Jr. Day
Washington's Birthday
Columbus Day
Veterans' Day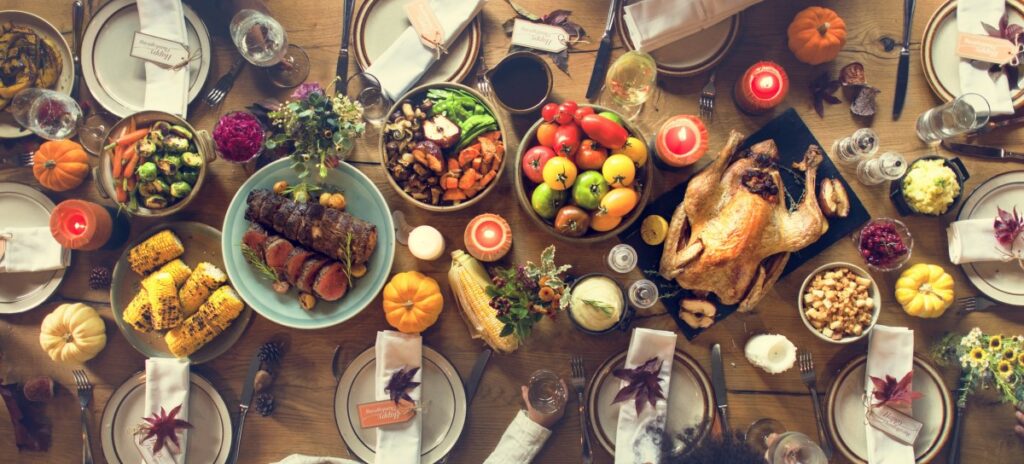 Why should I offer benefits to my employees?
As an employer you can decide on your own whether you offer paid holidays or other benefits to your employees or not. There is no law that says that part-time employees get paid holidays, religious holidays or other benefits. So why should you offer some benefits to your part-time employee?
Because offering benefits is a great way to attract and retain employees. It has become more important than ever for businesses to attract and retain top talent. If turnover is an issue for a business, its benefits, or lack thereof, could be a good indicator. Your competitors or other employers may offer paid holidays or other benefits although it is not set by law or a collective bargaining agreement. When you extend certain benefits to part-time employees, you might boost employee morale. Part-time employees might feel valued and willing to stay at your business. If you offer a full-time position to them, the part-time employee might be more inclined to accept.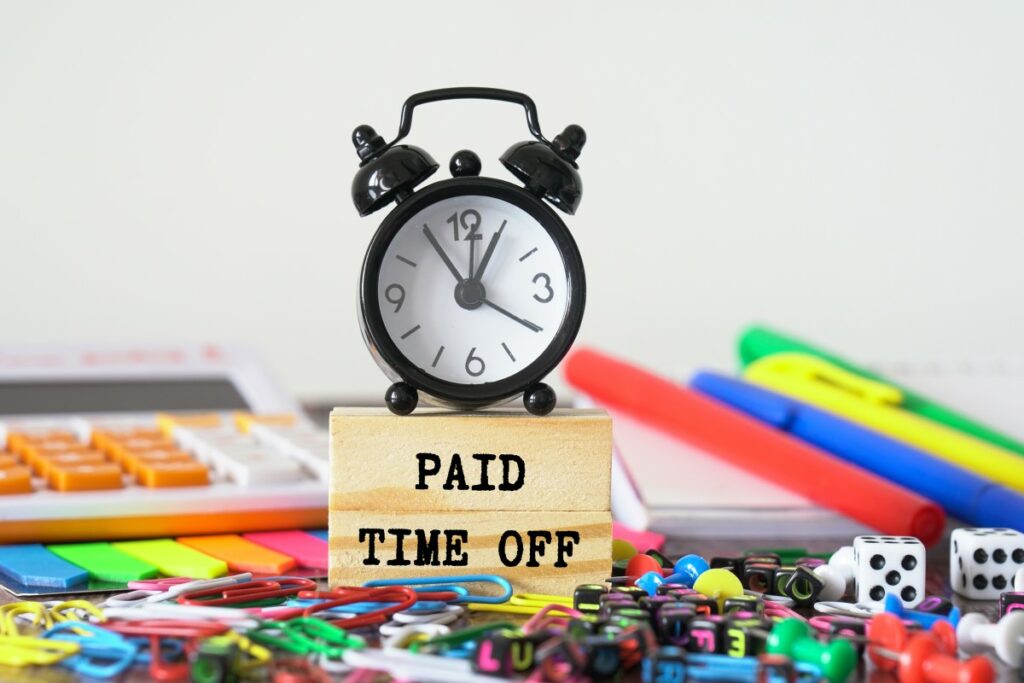 Example policy
An example policy may look like this:
Definition of Employment
Full-time employees are eligible to receive 20 days of paid time off after working 60 days in the company.
Part-time employees working 25 hours per week are eligible to receive a proportionate amount of paid time off after working 60 days in the company.
Health Insurance
Part-time employees and full-time employees are eligible for health insurance, working at least 25 hours per week. Health insurance begins after a 60-day waiting period.
401(k) Plan
Both, full-time employees and part-time employees are eligible to open a 401(k) plan after working with the company for six months.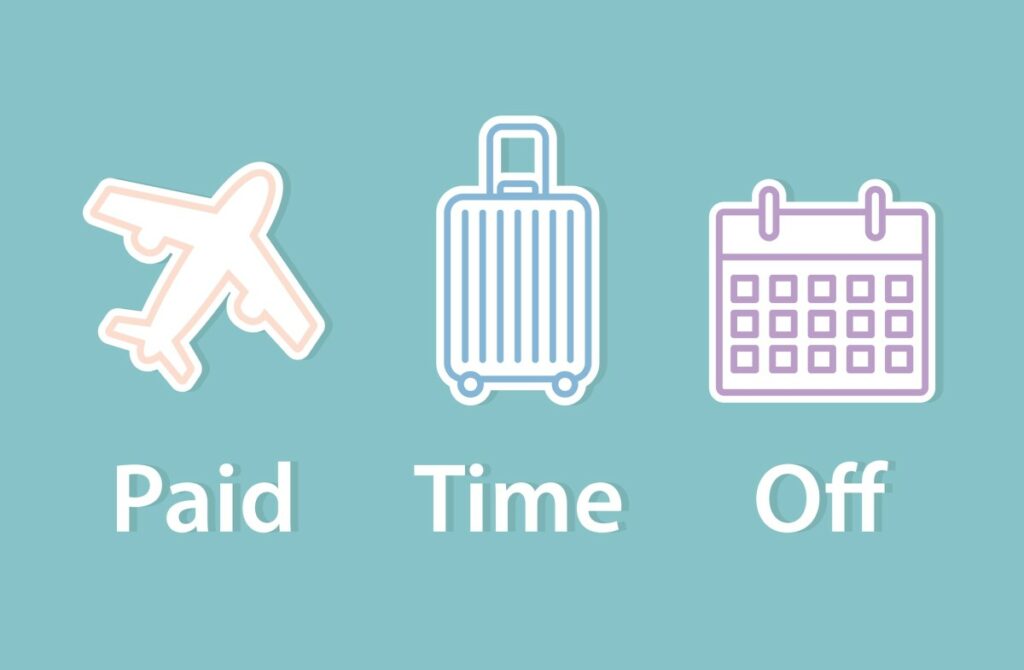 FAQ
Do part-time employees get holiday pay?
Paid holiday is not mandatory for part-time employees. If you decide to offer paid holidays to full-time employees, you might consider extending holiday pay for part-time employees as well. It depends on the policy you create. The Fair Labor Standards Act does not say whether part-time employees should get the same benefits as full-time employees. In most cases, employers are able to determine which benefits like insurance, paid time off, retirement plans to offer part-time employees, as well as requirements to qualify for the benefits.
Do part-time employees get vacation?
As an employer you can offer holidays to your employees, but you do not have to pay for the time off. The decision is up to you. If you offer full-time employees paid holidays, you don't have to offer the same to part-time employees. But you can if you want to. You can decide how many days of paid holidays full-time and part-time employees receive. Maybe, you offer your full-time employees 16 days of paid time off and eight days to part-time workers. Anyhow, you are still obligated to grant up to 12 Weeks of unpaid vacation according to the Family and Medical Leave Act.

Must an employer provide employees time off on holidays?
No. There is no Federal law that requires an employer to provide time off – paid or otherwise – to employees on nationally recognized holidays. But most companies do offer time off to employees for the following nationally recognized holidays:
– Memorial Day
– Independence Day
– Labor Day
– Thanksgiving Day
– Christmas Day
– New Year's Day
Can we exclude new employees who have not completed their 90-day introductory period from our paid holiday policy?
You can exclude new non-exempt employees from holiday pay as long as this is consistent with your organization's policy. If there is no collective bargaining agreement or other contract specifying that new employees are eligible for holiday pay, then it is up to your organization's policy.
What if a holiday falls on an employee's day off or when the business is closed?
While not required by law or contract, many employers give an employee the option of taking off another day if a holiday falls on the employee's day off. Similarly, some employers observe a holiday on the preceding Friday or the following Monday if a holiday falls on a Saturday or Sunday and the employer is not open for business on the weekend.