Are you looking for a part-time job to spend more time with your kids or considering a career with flexible hours but don't want to cut down your salary expectations? Or maybe you are studying and thinking of ways how to earn extra money?
Working part-time could be a smart solution and does not necessarily mean that you should accept minimum wage! In fact, plenty of part-time jobs offer high hourly wage of $20 and more.
No matter what your current situation is, if you know which opportunities to look for, you can optimize your job search strategy and save tons of time and energy. To help you with that, we have gathered in this article the facts you need to know about the best paying part-time jobs. On top of that, we share with you some ideas of jobs that pay very well and don't require a college degree or working around the clock. Finally, we highlight the main benefits of working part-time and debunk the most common myths.
10 most high paying part-time jobs
According to the National Occupational Employment and Wage Estimates, most of the high paying jobs are in healthcare, led by anesthesiologists, surgeons and dentists with hourly wages of more than $100. Luckily, you don't need to become a surgeon and work endless shifts in the hospital to get decent money.
We have compiled a list of best paying part-time jobs to help you kick-start your search. Keep in mind that these professions require prior education and are partly subject to certification rules. If you are looking for high paying part-time jobs with no degree requirements, you might want to go directly to the next section.
The data on hourly wages is based on publications of the U.S. Bureau of Labor Statistics. We have included data on median instead of average pay as this is a more accurate figure.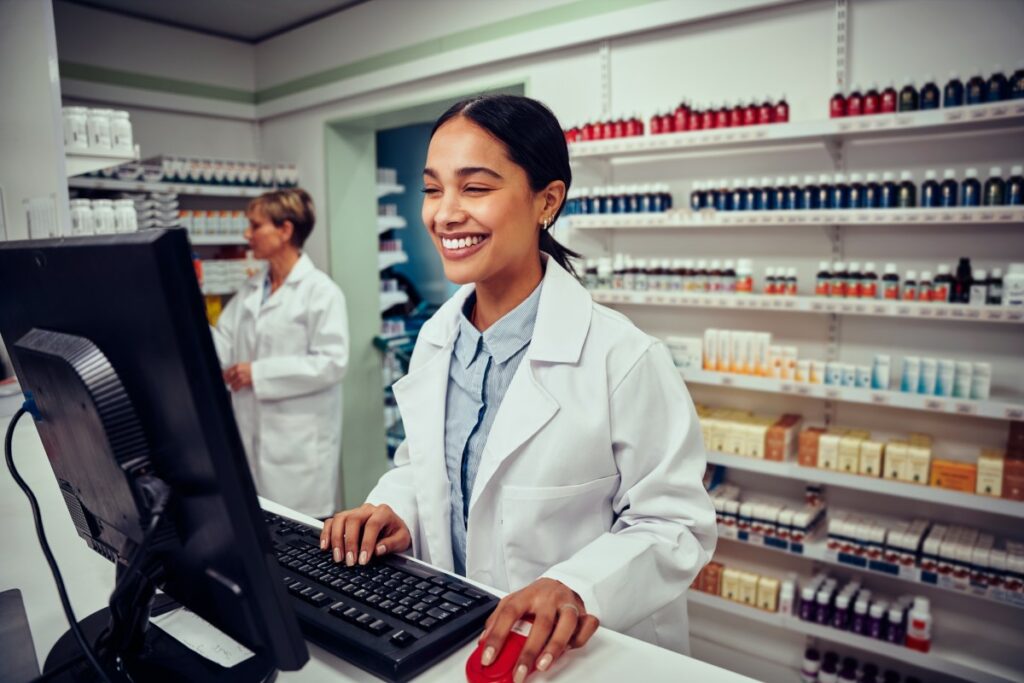 Pharmacist
Job duties: pharmacists typically work in a drug store or a hospital, distribute prescription medications, instruct patients on the use of medications, and advise about general health topics.
How to become: you will need a doctoral degree from an accredited pharmacy program, pass two exams and get a license. Pharmacists are also required to participate in continuous professional education courses throughout their career.
❇️ Good to know: with the spread of technology in healthcare there is a growing number of opportunities for remote pharmacist jobs. Telepharmacy and virtual-care market is booming so make sure to widen your job search for remote job postings. In a remote position you can work from the comfort of your own home and have a high paying job at the same time!
Nurse practitioner
Job duties: Nurse practitioners coordinate patient care, perform tests, diagnose health problems, and prescribe medication. They focus on the patient and spend more time examining patients to choose the treatment. Nurse practitioners can perform many of the same services as physicians thanks to their advanced education and experience.
How to become: you will need a master's degree in a healthcare-related field and prior experience as a registered nurse. Upon your studies you will be required to take a national certification exam and get a license.
❇️ Good to know: With the aging population there is a growing demand for the services of nurse practitioners: job growth of 45% is expected until 2029! As states are changing applicable laws, nurse practitioners are also being allowed to provide more advanced healthcare services.
Training and Development Manager
Job duties: training and development experts plan and organize development programs for employees. They are responsible for a variety of activities, including teaching and lesson planning, employee development programs, overseeing training budgets, and cooperating with vendors.
How to become: you'll need as a minimum a bachelor's degree and related work experience. Your education is however not decisive as training and development managers come from various academic backgrounds. For this career work experience truly comes first!
Physician assistant
Job duties: Physician assistants typically work together with physicians or surgeons. However, in rural areas they can work independently. Physician assistants examine, diagnose, and treat patients. The job outlook for this profession is extremely favorable. It is expected to grow 31% until 2029. Which means you will have no problems finding a job as a physician assistant! This job is also rated to be #1 in 100 Best Jobs in U.S. News and World Report.
How to become: you will need a master's degree from an accredited educational program (duration 2 years) and patient care experience. Physician assistants require a license: you will need to pass a certifying examination (to be repeated every 10 years) and commit to continuous professional education.
❇️ Keep in mind: physician assistants and medical assistants are not the same. Medical assistants do routine clinical and clerical tasks and do not practice medicine.
Administrative Services and Facilities Manager
Job duties: administrative services and facilities managers plan, coordinate, and supervise activities related to organization of processes in an office: mail, printing, record-keeping, security, procurement of office supplies and office equipment.
How to become: you'll need a bachelor's degree in a business-related field and work experience. However, it is possible to enter this profession with a high-school diploma.
❇️ Our tip: a specialization in energy efficiency for buildings or "smart building" technology can give you an edge if you are looking for a career in this field.
Postsecondary education administrator
Job duties: education administrators take care of a variety of tasks, including admissions, students' affairs, maintenance of student and course records.
How to become: you'll normally need a master's degree; a bachelor's degree may be sufficient if you are considering working for a small college. For some positions, e.g. in admissions and student affairs, prior experience is not mandatory.
Physical therapist
Job duties: physical therapists work with injured or ill patients to improve movement and manage pain. They use a variety of techniques, including mobility exercises, functional workouts with the help of equipment, stretching, hands-on therapy.
How to become: you will need a doctoral degree from an accredited program. The programs typically last 3 years and require a bachelor's degree in recreation and fitness or healthcare-related field.
Occupational therapist
Job duties: occupational therapists treat injured, disabled, or ill patients and help them to develop and maintain skills generally required for living. They also educate patient's families or employers how to adapt the space and daily routines to the needs of the patient.
How to become: you'll need a master's degree from an accredited occupational therapy program. To be admitted to work as an occupational therapist you will also require a license after completing fieldwork requirements and passing an exam.
❇️ Our tip: Occupational therapists can work in different environments, including hospitals and schools. The most high paying positions for occupational therapists are offered at nursing care facilities.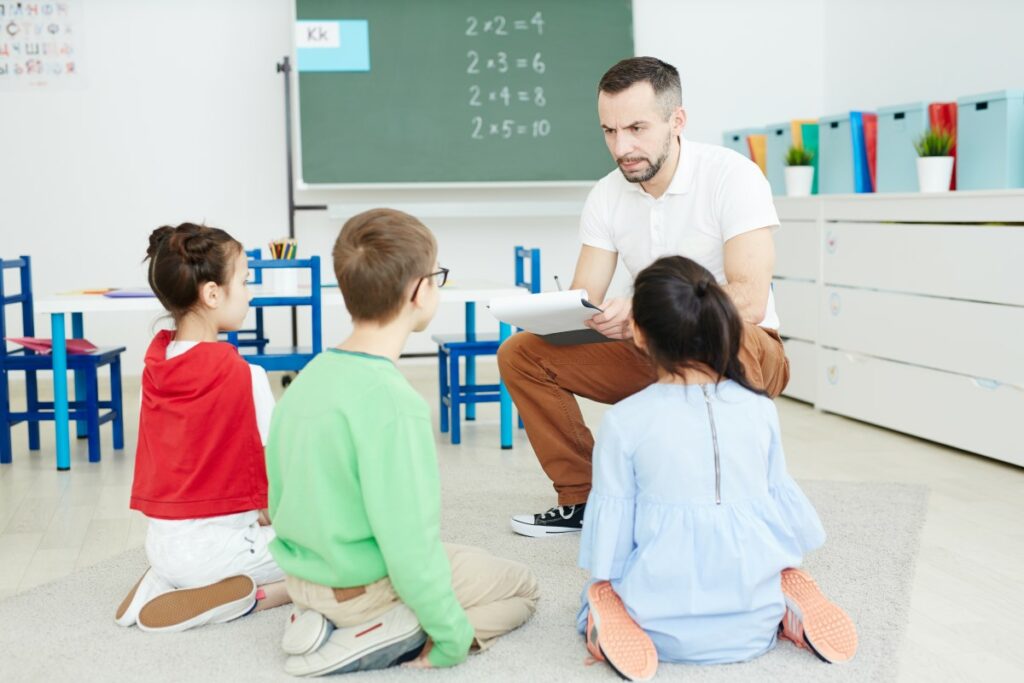 School psychologist
Job duties: school psychologists work with students and teachers to support the process of learning and teaching in a safe and healthy environment. They provide individual and group counseling, conduct psychological and academic assessments, work with school administration to prevent bullying and implement school-wide policies.
How to become: you will require a doctoral or an advanced specialist-level degree in psychology and education and a certification by the state.
❇️ Good to know: according to the National Association of School Psychologists, the demand for the profession of school psychologists is exceptionally strong and there are not enough qualified professionals to fill all the positions.
Registered nurse
Job duties: Registered nurses provide and coordinate patient care, set up their treatment plan and teach patients and their families how to manage health conditions. The scope of duties varies depending on where they work and what patients they treat.
How to become: you will need to complete a nursing education program (bachelor's, associate degree, or diploma), pass an exam and acquire a license. In some states you will be required to pass an additional criminal background check.
❇️ Good to know: as a registered nurse, there are a lot of possibilities to gain a specialization and work with specific patient groups. For example, neonatal nurses take care of newborns, critical care nurses work in intensive-care units, whereas public health nurses educate the public about various diseases. Generally, job opportunities for registered nurses are expected to be good. However, registered nurses with a bachelor's degree in nursing have even better job prospects. A certification in a specialty area may also increase chances to find a position.
Part-time jobs that pay well without degree
If you are a student or don't plan to get a college education, you can still get a high paying part-time job. We have selected 10 jobs that pay well and don't require a college degree. This selection includes both part-time jobs with practically no entry requirements as well as careers that require some prior professional training (which is however of short duration).
As the professions listed below are mostly freelance jobs, the amount of money you can make will depend on a number of factors and, most importantly, on your determination.
Massage therapist
As a massage therapist you can have a flexible working schedule and tailor your client appointments to your needs. You can easily work out of your own home or visit your clients' homes, work in a spa, hotel, or fitness club.
To become a massage therapist, it is sufficient to have a high school diploma and complete a professional program. The program requirements vary from state to state, with a minimum duration of 300 hours. Depending on the program structure you can get a license in 2 weeks' time.
💸 This job can be physically demanding but you can expect a salary of $20.97 per hour or more.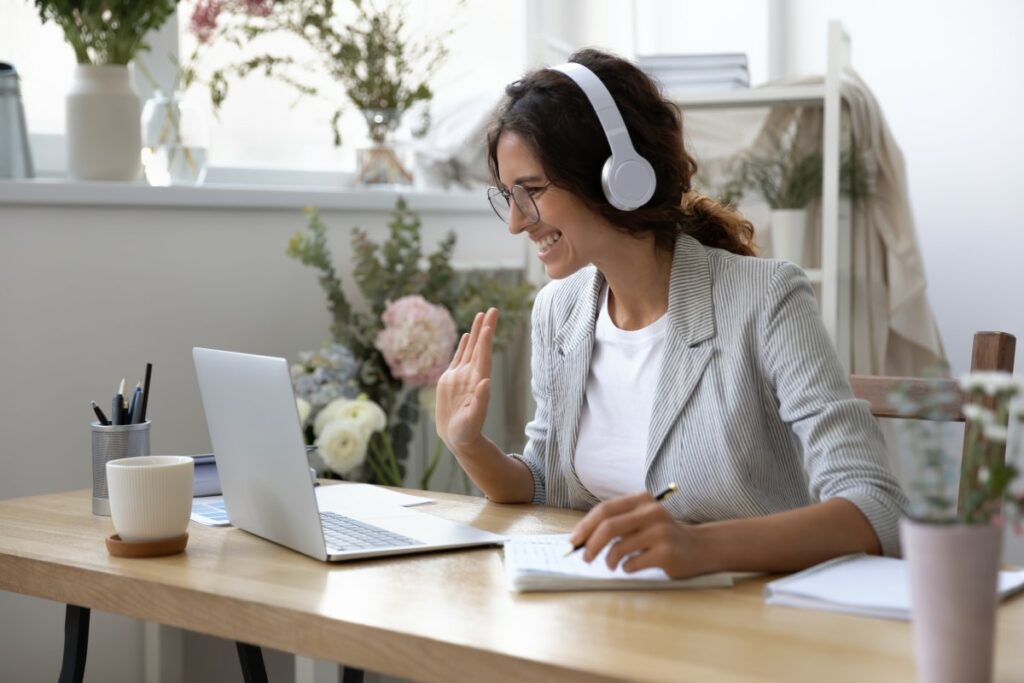 Virtual assistant
Virtual assistants help small business owners, consultants, and freelancers with different types of everyday tasks, ranging from scheduling appointments and bookkeeping to managing social media accounts. Most of them work remotely and part-time. Part-time positions as a virtual assistant are especially popular with women with young children who would like to work from home.
A typical virtual assistant is self-employed and has several clients. This requires excellent organizational and time-management skills, which are a general prerequisite for a successful career as an assistant. At the same time this can be one of the most flexible jobs you can think of, especially if you work from home. And you would be setting your own rates!
💸 Hourly rate depends largely on your experience and specialization (everything in the range of $10-60 per hour is possible).
Delivery driver
With the COVID-19 pandemic the market for freelance delivery drivers continues its boom in 2022. Entry requirements for this job are typically a valid driver's license (even though in big cities you can deliver by bike or scooter) and a clean driving record. Due to its flexibility and low entry requirements some consider the job of a delivery driver to be the easiest part-time job.
Even though you shouldn't expect to make a fortune as a delivery driver, you can count on a nice bonus in form of tips.
Customer service representative
The job description of a customer service representative entails being the first point of contact for customers who seek information or have a problem with a product or service. They are also often responsible for generating new customers or managing existing customer base. A high school diploma is sufficient to get a part-time job as a customer service representative.
💸 The average salary is $17.23 per hour.
Physical therapist assistant
Physical therapist is featured in our top 10 list of high paid part-time jobs, but it requires a doctoral degree. A non-degree alternative is a physical therapist assistant. The job description is very similar to the one of a physical therapist: helping patients regain mobility after injuries.
💸 The average salary is rated at $24.02 per hour.
Graphic designer
Graphic designers help business owners and clients to create visual elements, concepts, and projects, e.g. for websites or advertisement. You can gain entry in this profession by building up your own portfolio of works. Even though you can study graphic design in college, real-life experience and proficiency with graphic design software is more important than formal academic degree.
💸 The average salary is $25.66 per hour.
Freelance writer
Freelance writing is a fulfilling part-time job for creatives who are good with words. Many students choose this option when looking for to earn extra cash, especially those pursuing a degree in English, communications, or journalism. You can easily work on your own schedule and choose the clients you work for or topics you would like to write about.
You are wondering how you can find clients if you are just a beginner? In fact, it is easier than it may sound. Start by posting your works for free on some of the online platforms, like Contently, Medium, Skyword etc.
💸 Average salary for a beginner writer varies from $35-50 per article.
Data entry clerk
Data entry job means exactly what it says: you enter information (alphabetic, numeric, or symbolic data) into a system, database, or platform. As many companies across industries outsource clerical work, there is a consistent demand for data entry clerks. Quite a few companies offer part-time jobs as well.
Requirements are limited to good knowledge of English language, typing skills, and proficiency with Microsoft Office Suite.
💸 Average salary is $16 per hour.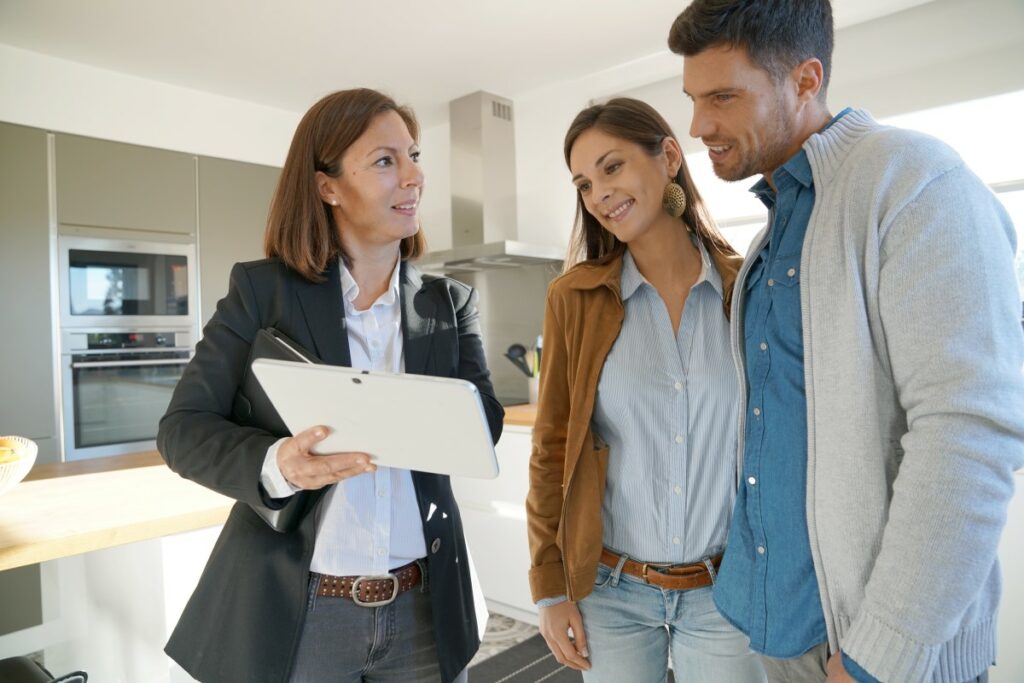 Real estate agent
Real estate agents help homeowners and home seekers to rent, buy, or sell properties. To build a successful career, you require advanced communication and negotiation skills. As the agents typically work independently, they also must manage their time efficiently. The key to success in the real estate business is a developed network of prospective clients and other brokers and agents.
In terms of entry requirements for this job, it is sufficient to have a high school diploma and complete a course.
💸 Average salary is $24.63 per hour.
Pet sitter
As a pet sitter you take care of and play with your neighbor's Labrador and get paid at the same time.
There are just two requirements to be successful as a pet sitter: love for animals and a couple of hours of free time. Simultaneously, spending time with animals has a lot of benefits like relieving stress. We have just one question: does it even count as work?
💸 The average rate of a professional pet sitter is $25 per hour.
Benefits of working part-time
Now that we have proven to you that part-time jobs do not necessarily have to be a synonym of unskilled labor and can be a source of good money, it is time to talk about the benefits of working part time. The most obvious benefit is the flexibility to work your own hours which means that you can finally have the work-life balance we all dream of and adjust the time you work to your other needs, be it family-, health-related or other private responsibilities. A direct outcome of a higher work-life balance is less stress, better sleep, and generally improved mental and physical health.
Another important benefit of working less hours is increased productivity and better time-management skills. This has to do with the way human brain works: the less time we can dedicate to a task, the more focused we are. And this improved productivity and focus do not stop at work tasks but cut through all areas of life.
Finally, part-time jobs give you the freedom to learn new skills, gain experience and test your assumptions. If you are wondering whether a certain career would be a good fit for you, try it out as a part-time gig and see where it takes you. The same applies to building your own business: the least risky way is to first work in the field part-time and lay foundation for your future business by building up your portfolio, network, or client base.
FAQ
What are the best paying part-time jobs?
– Pharmacist
– Nurse practitioner
– Development Manager
– Physician assistant
– Administrative Services and Facilities Manager
– Postsecondary education administrator
– Physical therapist
– Occupational therapist
– School psychologist
– Registered nurse
What jobs pay over $20 per hour without degree?
– Massage therapist
– Virtual assistant
– Delivery driver
– Customer service representative
– Physical therapist assistant
– Graphic designer
– Freelance writer
– Data entry clerk
– Real estate agent
– Pet sitter