Looking for a college student part-time job? – 17 suggestions
College students often have a full class schedule and as they pursue their college degree, they want to spend their free time with their fellow students rather than adding to their bank account. But almost all college students would say yes to some extra cash. And what if it's a great job and has a flexible schedule? Whether it's on or off campus, there are plenty of good jobs with great work hours that can help you earn extra money for your college fund and might even provide a great opportunity to jumpstart your future career or transition into a full-time job later!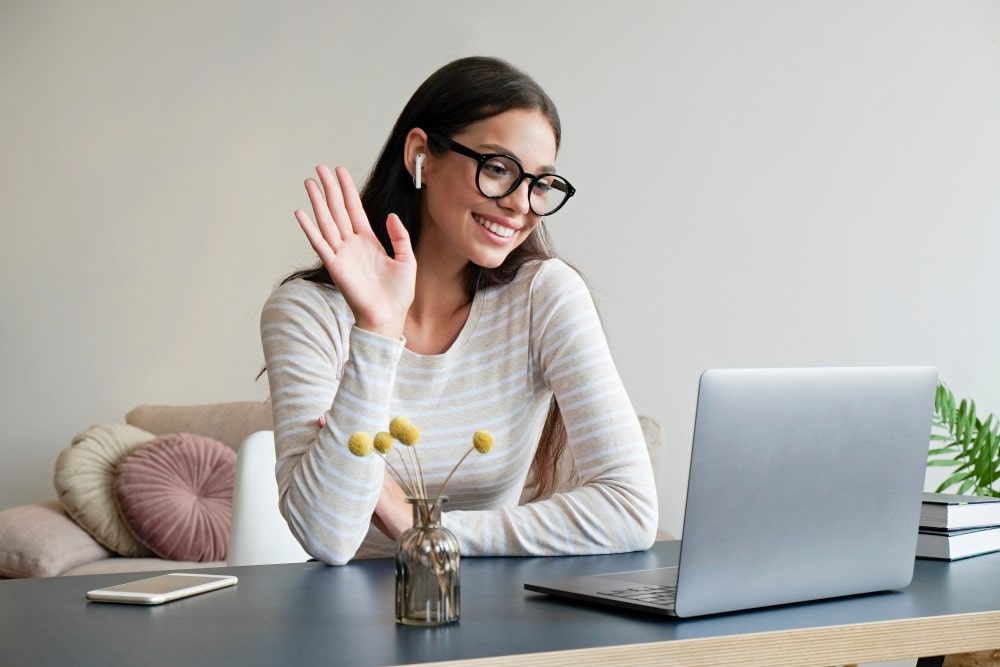 We want to give job seekers out there a head start on how to find jobs while attending classes, and have 17 great recommendations for you on how to gain a valuable experience while simultaneously making money with no prior experience.
Why take a part-time job?
You couldn't fully enjoy yesterday's night out with your friends because it wasn't actually included in your student budget? After all, you still have to pay your college tuition, your apartment, and the contents of your refrigerator – there's just no way to finance your free time. Or is there?
Many students receive no or only small scholarships and have no wealthy parents who can help them finance their studies and tuition costs. So the only option left for many is to take a job while studying. In the best case, the part-time job not only pays a salary, but also entails practical experience that is important for the resume. In addition, working while still at school is a way to make initial contacts with potential employers. However, many college students also deliberately choose a job that has nothing to do with their studies in order to be able to switch off completely.
What to consider when looking for a part-time job?
During your studies, you have a variety of opportunities to work different jobs. You should decide whether you want to do something that matches your studies and your job after college or something that has nothing to do with your college degree.
The standard part-time jobs, such as waitressing or being a cashier, are always in demand. You can also specifically look for a part-time job in the field in which you would like to work later on, and thus earn extra credits for your resume. Since these jobs are often very time-consuming, it is also possible to work fewer hours per week in different jobs: Tutoring, staying active as a fitness instructor, or working in an office.
Below are some factors to consider when choosing a part-time job:
Find out about positions that require you to work certain hours. Some jobs might involve night shifts, early shifts, weekends or holidays. Make sure you can work the shifts required by the company before you accept the job.
Finding a job that is easy for you to get to will have a big impact on your reliability as an employee. If you have a car, more options are available to you, but most college towns have many part-time jobs for college students near campus.
Are you working because you're passionate about what you do or simply to make money? Some positions allow you to do both, but the range of pay for part-time jobs is wide. Try to find a job that you enjoy and that can earn you the income you need.
If you want to gain experience in an industry that is of interest to you, you may have to sacrifice decent pay. An internship at a start-up, local business, or large corporation may be more beneficial to your dream career after graduation.
For some part-time jobs, it is important that you have the experience required for the job. Look for jobs that you are qualified for and save yourself some application time.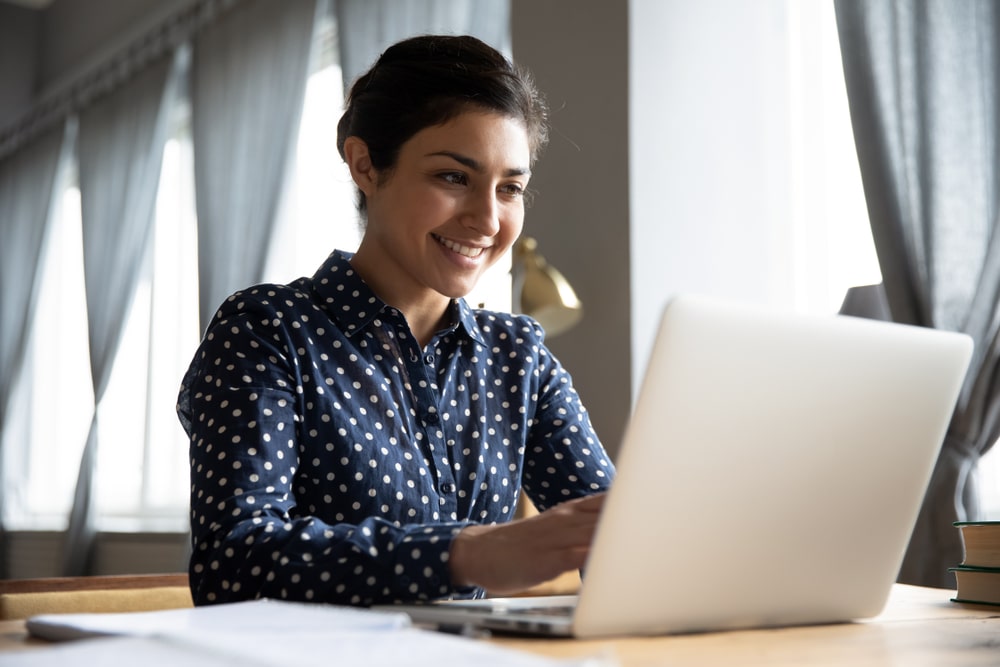 What are the best part-time jobs for college students?
There are many positions for students that have flexible hours, allowing you to fit them around your individual class schedule. Of course, they also offer decent pay and give students the opportunity to make money while in college and at the same time gain experience that they can use in their resume or even for their future careers:
1. Online tutoring
If you tutor students, for example high school students, you can set your own hourly rate and thus earn money completely on your own terms. To attract students' attention, you could first offer free classes and make sure that you offer your listing not only online, but also, for example, at high schools in your area. With this kind of work, you can earn extra cash and you can combine it with your class schedule. So it's a great job if you want to work independent of time and place.
You could also teach English to non-native speakers or convert audio recordings to text. Since all of this is done online, you can have clients from all over the world, and if you prefer to work at night or early in the morning, you can stick to time zones where that is the "normal" time of day for people!
2. Freelance writing
As a freelance writer, you might be able to pay for your college expenses with just one job. There is very high demand for copywriters, and if freelance writing is your thing, you should definitely give it a try! There are plenty of positions for college students online, but you could also check the bulletin board at your school for listings.
If you get into marketing and SEO ("Search Engine Optimization") a little bit – maybe take some online courses on the subject – you might be able to land a job as a content marketer even before you start your first full-time job! Many marketing agencies are looking for college students who want to earn money while they study to help them with copywriting and do some content-related tasks.
3. Sales associate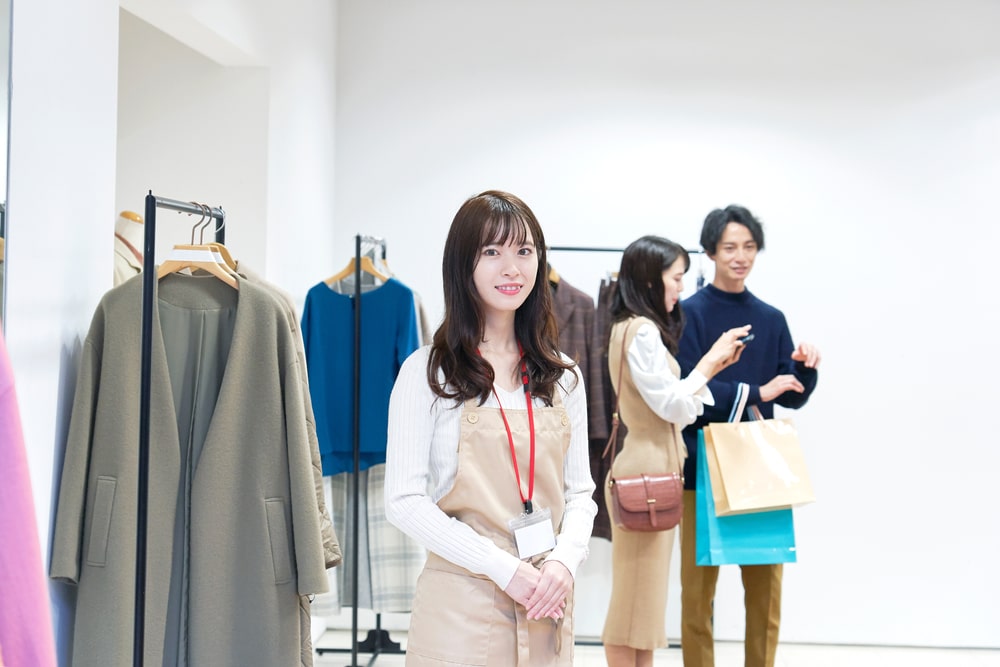 In retail, you will help customers with their purchases and set up merchandise in the store. You may also receive employee discounts or earn a commission. That is why this job is interesting for students, even though it is one of the jobs that usually pays minimum wage. You can easily earn more money, and if you are interested in the items that are sold in the store, you can make good use of employee discounts!
4. Administrative assistant
If you are looking for a simple job and still want to earn good money, you might want to apply as an administrative assistant at your school. In this college student job, you will most likely be conducting research, assisting with accounting, or planning department activities. Good communication and organizational skills are required.
5. Graphic designer
This is one of the jobs where you can probably make the most money. It requires certain skills, for example you need to be proficient in one of the three major design programs (Adobe Illustrator, Photoshop and InDesign) and ideally you should have some experience in the field. If you don't know how to get your foot in the door, you could try an internship first, that looks good on your resume too!
6. Data entry
Many companies are searching for assistance with tasks that simply require you to organize a spreadsheet. Data entry is a simple job that you can do for a reasonable hourly rate. You can also look for jobs in companies or industries where you would like to work after graduation to enhance your resume.
7. Influencer
Who hasn't dreamed of becoming an influencer and earning money with social media posts? With the extra income, you could certainly pay for school and other leisure activities. Being a brand ambassador for a brand you like doesn't sound bad either. If you are friendly, energetic, outgoing and self-motivated, you may be able to make your dream as an Influencer come true!
8. Fitness instructor
Of course, many university towns have gyms. If you like to stay active, you can make it your job to teach other people how best to do fitness activities. One of the benefits of working in a gym could also be the free classes!
9. Sell things on eBay
If you'd like to earn cash after school, you can sell your unused things on eBay or similar platforms. If you're a DIYer, you might even be able to sell homemade stuff on Etsy! This way, you can live your creative streak in your free time and make money!
10. Virtual assistant
This is a job you could do from your favorite coffee shop or dorm room, for example! If you have fun doing things like scheduling posts on social media, managing calendars, and making phone calls, you might enjoy working as a virtual assistant. In this role, you'll help busy people with their to-do lists.
11. Campus tour guide
If you are looking for job alerts and jobs on campus, this one might be available at your school! If you are one of the older students, you could offer to take care of the freshmen in your college town and help them as a guide on campus, answering their questions about the facilities, but also about student life in general and of course about course-specific questions. You may also have to show them around and can easily make new friends this way!
12. Dog walker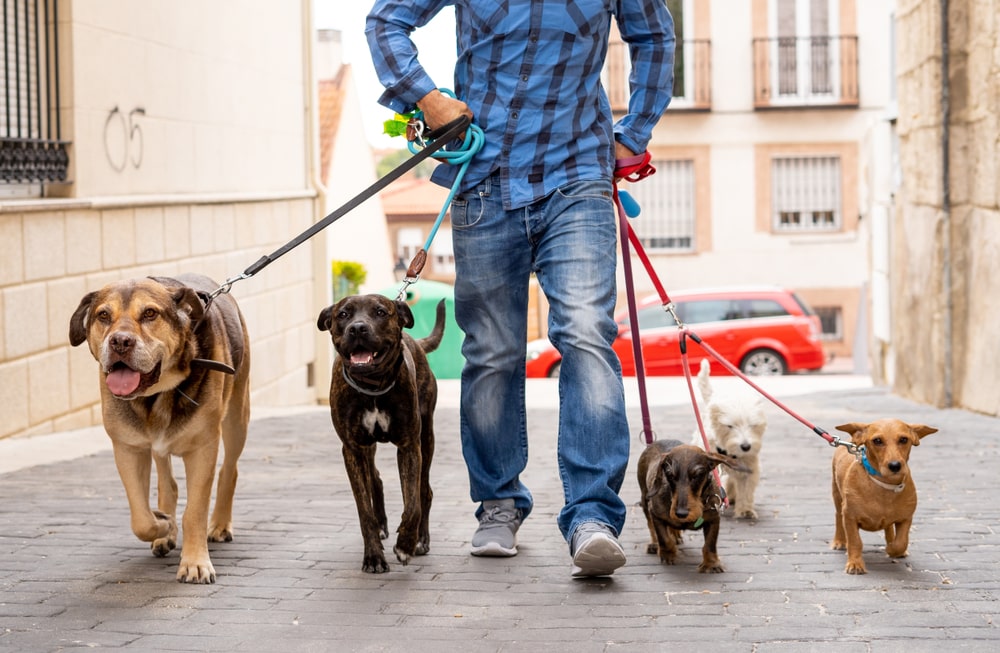 Animals are a natural stress reliever, which is why caring for animals is a great occupation for college students. Usually, you have a time slot during the day where you can walk the animals while their owner is away. You could also consider becoming a pet sitter or dog walker if you miss your dog or cat while living in the dorms.
13. Bank teller
Being a bank teller is also one of the professions that a student can do! Banks like PNC and Bank of America rely on the accuracy of tellers when counting money and processing other financial transactions for their customers. This means that you should be able to hand over money in a reliable and responsible manner.
14. Waiter
Waiters and waitresses are popular jobs for college students because they not only take orders and deliver meals, but they also learn valuable people skills. This is the ideal job for anyone who wants to make fast cash and gain valuable experience in the food industry. You'll be on your feet for most of the shift, but the extra income from tips will be good for your bank account. Plus, you might get free meals at the end of your shift!
15. Babysitter
You like to work with children and have spare time on weekends? Babysitters work almost exclusively at night and on weekends, taking care of children when parents are not around. The job description of a babysitter is very diverse, ranging from one-time opportunities to fill in for the evening, to recurring after-school jobs, to in-home care. Many parents near your school may be looking for a responsible babysitter, especially those who are studying education, medicine, or special education.
16. Nursing assistant
If you would like to work in the healthcare field after graduation, working in a hospital or senior center while you study will be of great benefit to you. Nursing assistants usually report to registered nurses and help with tasks like cleaning, feeding, and transporting patients. Besides, the pay is pretty decent!
17. Lifeguard
If you're prepared to get trained and certified, working as a lifeguard can be very rewarding. Spend your days at the pool and contribute to and promote safety in the water. You'll likely have mostly young co-workers and a fun work environment.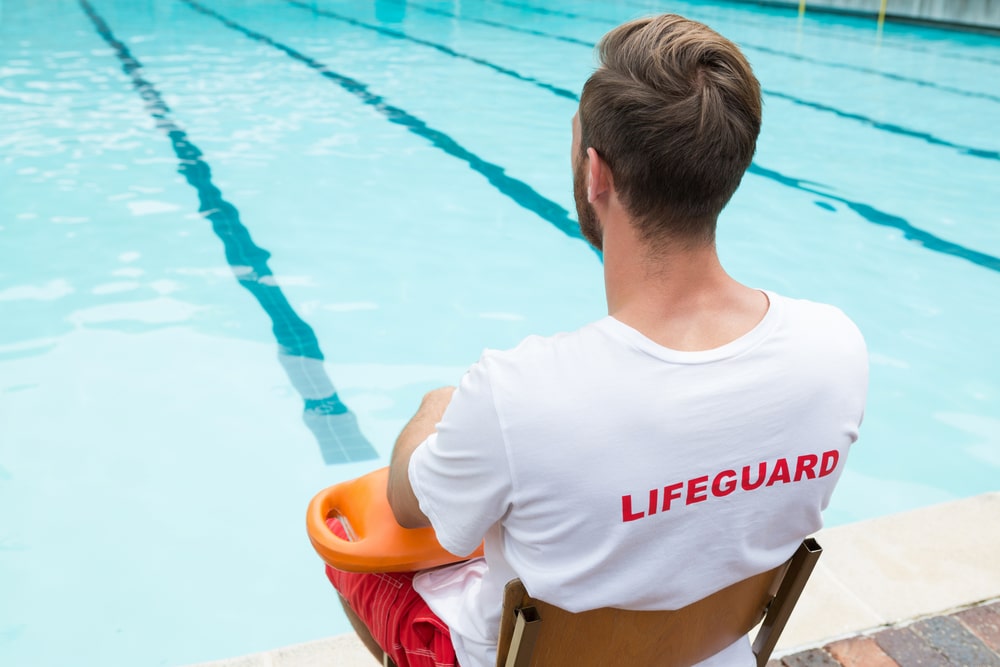 Which part-time jobs have the most flexible hours?
The selection of jobs on offer for students is large, but which flexible part-time jobs have proven themselves and which number of hours can be easily combined with studies?
When searching online for a flexible part-time gig, you can get lost in the jungle of postings. Everything from serving to childcare is possible, but each job has its advantages and disadvantages. Part-time work is usually quite flexible. Most of the time you only have to work 2-3 days a week, or you can schedule your hours to only work a block of one or two weeks a month. Depending on the industry, there are flexible jobs (e.g., food service), but also less flexible jobs (e.g., retail). That is why, before you sign your first employment contract, you should carefully read the most important clauses and wording.
Flexible part-time jobs:
Promotion is a job where you have to distribute flyers, product samples or newspapers. Wearing a costume may also part of it. Otherwise, these gigs are very extensive, varied and flexible. There are agencies where you can register in order to get the most diverse jobs. Many jobs extend over a certain period of time, the dates of which you can choose flexibly.
Similar to promotion, agencies for trade fairs and events are also looking for personnel for booth support and set-up. This also includes so-called stewards at events, who ensure order among the crowds at the entrance to concerts. Students are also often responsible for accreditation or looking after guests.
Working from home is also becoming increasingly popular among students – and the number of offers is growing. For example, many companies are looking for external editors to fill their blogs or websites with content. When working from a home office, there are often deadlines, but usually no set frame times. It doesn't get much more flexible than that!
Do you like to spend hours on the phone and keep a cool head in any situation? Then part-time work in a call center could be just the thing for you – and usually the schedule is particularly flexible.
In fundraising it is a necessity to be open and communicative. You have the possibility to work only a limited number of hours during the semester, to increase your hours during the vacations or to work generally only during the summer vacations. With this gig you can usually count on a good salary.
FAQ
What are part-time jobs for college students without work experience?
– Tutoring
– Babysitting
– Freelance writing
– Dog walking
– Data entry
– Photography
What are the best paying part-time jobs for college students?
There are many well-paying jobs for students. As a tutor, you can usually earn a fair amount of money, depending on your skills and the time you invest, of course. If you are good at writing, you should definitely try freelance copywriting. This part-time occupation is usually extremely well paid.
What jobs are available for students to work from home?
Online tutor
Search engine evaluator
Social media manager
Freelance web designer