The best online jobs for college students
Remote work is a relatively new concept. Just a few decades ago, such a form of work seemed almost impossible. But with increasing globalization and rapidly improving technology, remote work is becoming the new normal these days.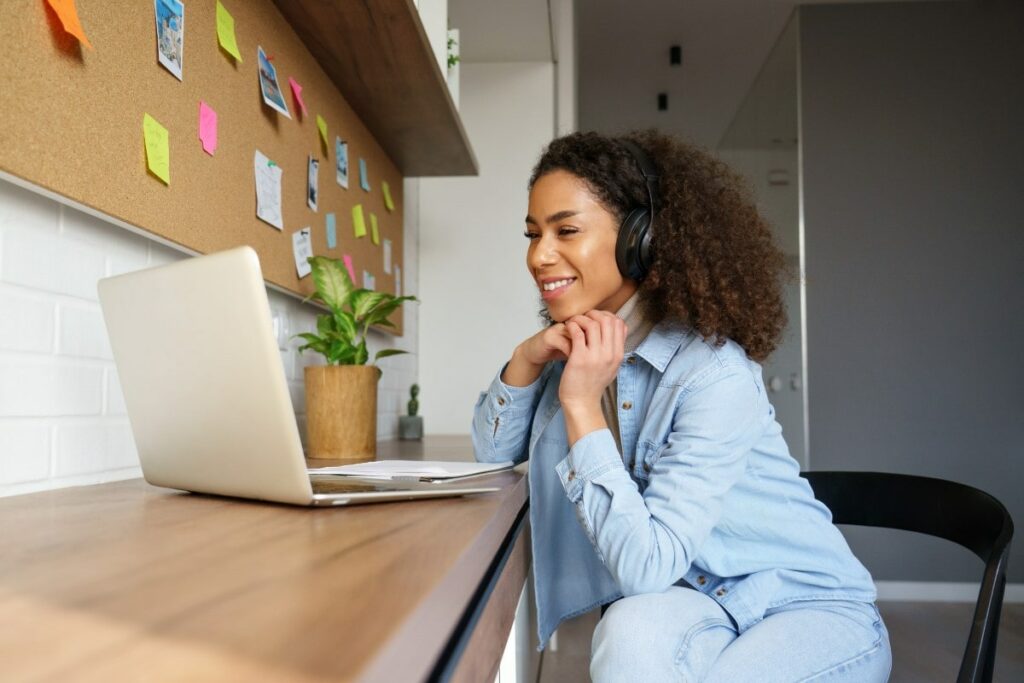 College students can benefit greatly from this during their college life, as they can literally work from anywhere while focusing mainly on their studies. Are you struggling with your job search and can't find suitable job listings? Don't worry, there are great jobs for college students to earn some extra cash remotely. These range from jobs for virtual assistants to freelance copywriting, which is in high demand right now. If you're looking for a job that will allow you to make decent money and pay for some of your college tuition, you might want to look into a job as an online marketer. If you're going for a job that looks good on your resume, you may want to try web design.
We've gathered all the best remote jobs for college students and will present them to you in this article!
What is a remote job or online job?
Remote work allows for a fulfilling career while providing the opportunity to work from anywhere. This is also often referred to as location independent work. These jobs are fantastic for people who live in areas where there aren't many opportunities for their profession. They're also an ideal solution for people who want to stay in or move to a specific location, such as areas with affordable housing. But even if you just want to earn money on the side, e.g. as a student who wants to supplement their student fund, remote work can be a great option.
Remote jobs offer a lot of flexibility in terms of how you do your work and how you schedule it. If you have a lot of study commitments or other activities that take up your time, a remote job might be just right for you. And then there's the phenomenon of digital nomads. If you want to bring more freedom into your life and travel and work at the same time, a remote job is a great way to make it happen.
If you're wondering what the best remote workplaces and job listings are, you've come to the right place. We've compiled a list of the best location independent jobs that are suitable for many different skill sets. There are also helpful tips on how to best perform remote work.
Remote jobs versus gigs
When you look for job listings and during the application process, you will find different types of job opportunities. The tasks may be similar, but the type of pay may be different. If you are hired for a traditional position, you are considered an employee regardless of whether you work at home or in the office. Your employer contributes to payroll taxes paid on your behalf. As an employee, you will generally receive an hourly rate for your part-time work.
If you are considered a contractor (as in freelance work and gig jobs), you are self-employed in your part-time job and responsible for tax payments. Contractors can be paid by the hour or a flat rate per project.
Which remote jobs can I do as a college student?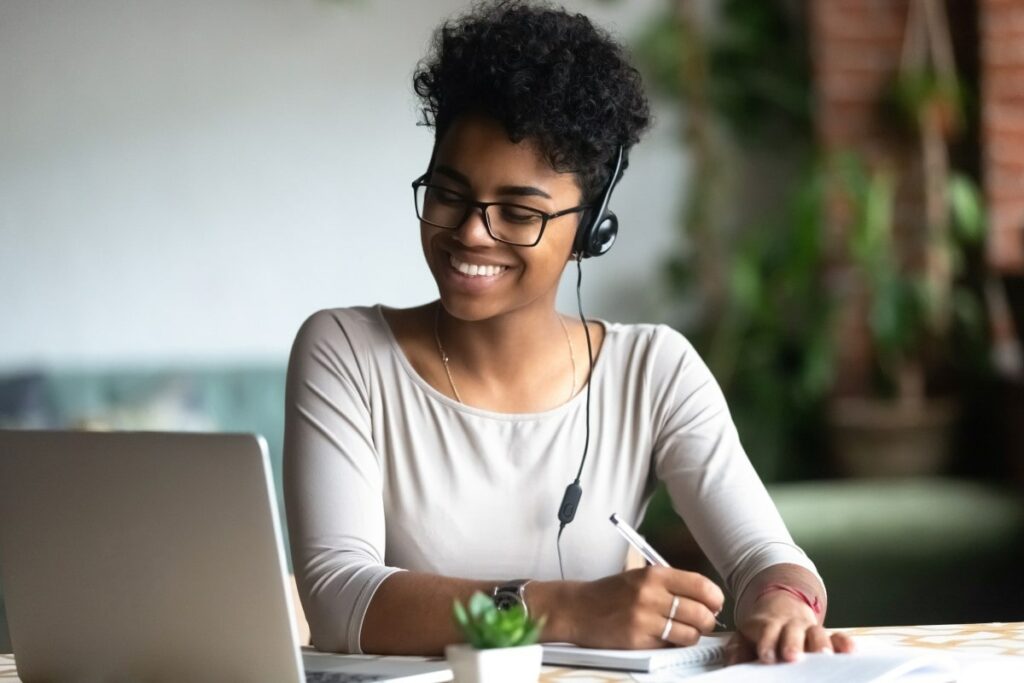 Remote work is not only for full-time employees but for anyone who wants to work a part-time job from home – including college students. For your part-time job, you don't need anything except a desk, a laptop and a decent Internet connection. There are plenty of jobs for college students that you can start right away with no prior experience. Best of all, working and earning money has never been so flexible! With most remote jobs, you can adjust your work hours to fit your classes and personal schedule.
Create your work-life balance the way you like it and apply for remote jobs now!
If paying bills is always something you have trouble with, start your job search by looking at job postings online or asking other students for advice. There may also be some job postings on your school's bulletin board. A traditional job like waitressing or a typical job for students like tutoring high-school students may have crossed your mind, but freelance gigs often pay much better.
Freelance work can be done in a remote work setting in most cases, so that will save time commuting to the workplace. You can also fit your jobs right into your class schedule: For example, you could attend classes during the morning hours and then sit down in the school cafeteria to do some work to earn money. In the afternoon, you could go back to attending class and then spend the night with friends.
What do I need to get hired?
If you want to work online and earn money with remote work, you need a fast Internet connection, a reliable computer, and a quiet workspace for some tasks. For jobs where you work on the phone, you may need a noise-cancelling headset and a dial pad.
If the person who hires you sets the schedule, you must have the flexibility to stick to those hours. For freelance jobs, you set your own schedule but must be able to meet the client's deadlines. For some jobs, all you need is your time and a smartphone. That's because many tasks that once had to be done in an office can now be done from anywhere, as technology makes it easier to collaborate online with clients or teammates.
Remote workers work from home, libraries, coffee shops, co-working spaces and parks. There should also be plenty of opportunities on campus to work efficiently and in a quiet atmosphere.
The 13 best remote jobs that have a flexible schedule
There are many remote jobs for college students that are suitable for a part-time job. These suggestions can help you earn extra cash while you balance your online job with your study schedule:
1. Freelance writer
As a student, you write papers all the time. This is great because if you write a lot, you will write faster and better overall. Freelance remote jobs are plentiful, easy to find, and usually pay well. There are a variety of online opportunities for college students with good writing skills. This could be a website about your field of study, your own blog, or your own website about a topic you are interested in.
If you'd like to work online and fully remote, you can attract clients through social media platforms or other websites. Your service could be especially interesting for small businesses that can't spend that much money on a professional copywriter. You could also start your job search as a freelance writer on an online portal that has job postings specifically for part-time jobs for remote work in this profession.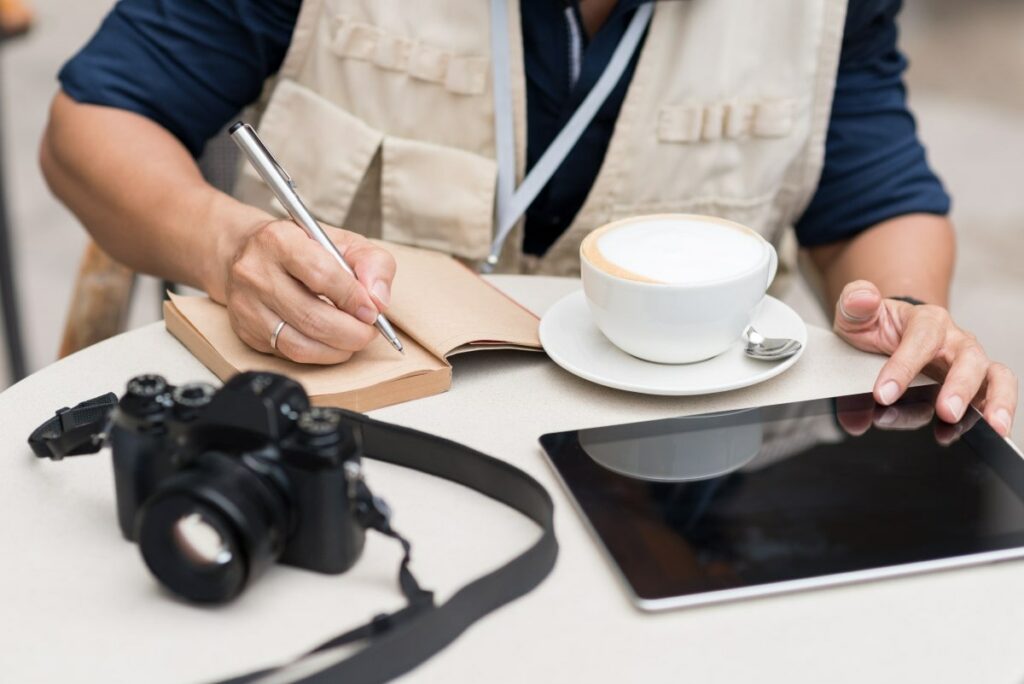 2. Social media manager
If you're looking for remote jobs in marketing where you can use all your skills around social media platforms, then working as a social media manager might be the perfect online job for you.
As a social media manager, it is very easy to work remotely and balance online jobs with college life. You simply coordinate everything with your team via chats or emails and schedule your posts with appropriate online tools. And if the client wants a face-to-face appointment, video calls are also an option. As a remote social media manager, it's a must to know the different social networks well and what content works and what doesn't. These skills can be acquired over time – experience is the key here. Maybe start by helping small businesses. Then you can use that experience to work with larger companies and get a better pay.
3. Online marketer
Online marketing is a catch-all term for many different skills that fall under the heading of marketing. The various areas of expertise include search engine optimization (SEO), search engine marketing (SEM), affiliate marketing, content marketing, email marketing and, more generally, lead generation.
Remote jobs in online marketing for college students are becoming increasingly common, especially since marketing jobs usually require very little specialized equipment. Since there are so many different areas of marketing, there are also many opportunities for you to hone your skills in a particular area and find a remote job in that field.
4. Virtual assistant jobs
Are you ready to help entrepreneurs and businesses organize and manage their day-to-day operations? A virtual assistant does just that. In this remote job, you'll often take on simple but time-consuming tasks for entrepreneurs so they can focus on growing their businesses.
For example, virtual assistants can take on customer service tasks or fill orders for online stores. Making minor updates and changes to websites or editing calendars and making phone calls may also be part of a virtual assistant's job description. To find employment in this field, you should be responsible, organized, and have excellent communication skills. Remote virtual assistant jobs are not necessarily full-time positions, which allows for a great deal of flexibility and are therefore perfect for college students looking for a remote job.
5. Virtual call center agent
If you're good with people and love solving problems, a remote customer support job might be right for you. In this type of online job, you'll typically use call or chat software to answer customer questions and solve problems.
To be successful here, you'll need to have excellent communication skills and be able to quickly learn about the product or service you'll be helping customers with. Some customer service positions are full-time, but there are also part-time positions or positions that only involve weekend or evening work which suits many college students well. Working fully remote in customer service gives you the opportunity to stay flexible and meet other commitments while earning some extra money.
6. Online tutoring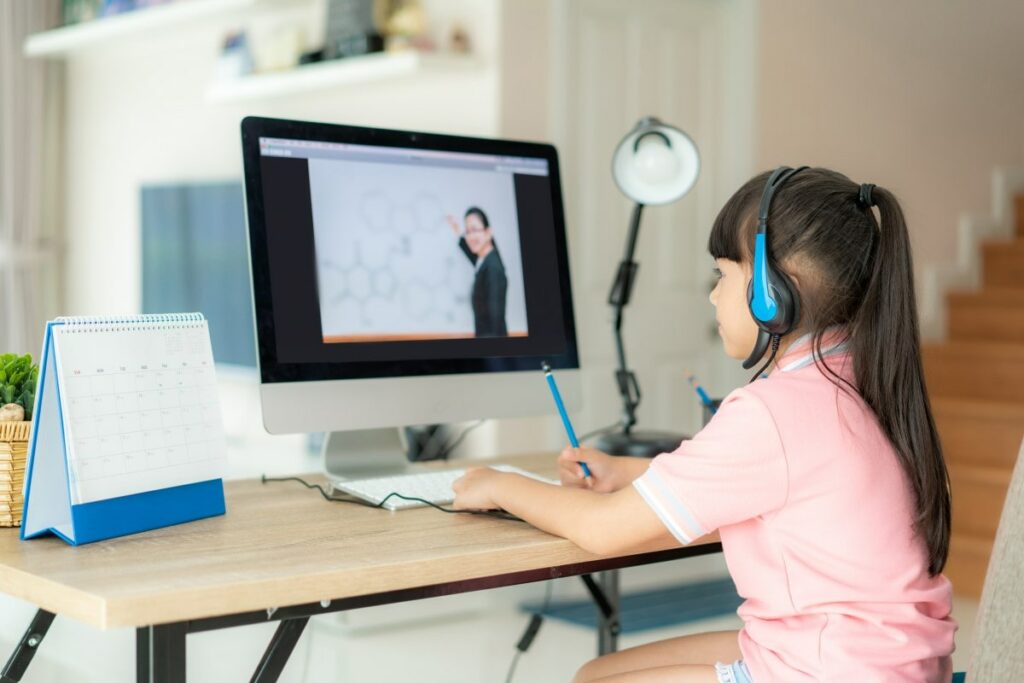 If you are a good student with a high GPA and can provide clear feedback, consider tutoring students in the subjects you excel in. You may also be able to find a job on campus in addition to being an online tutor. With this job, you can significantly support your college life and put aside more money for the future, for example. The main points in favor of becoming a tutor are the hourly rate, which you can set according to your needs and thus get a really decent pay, and that the job search is quite easy.
7. Online surveys
Online surveys are the perfect way to earn a little extra money in your spare time. You won't get rich doing surveys – but you can do them at any time of the day or night. If you search for remote work and job postings for this type of work, you'll get instant search results and can start generating extra income pretty much immediately. Many jobs don't require any special skills, and you can easily do this work from your dorm room at night.
8. Web design
Working in this field requires a lot of knowledge. However, many of the necessary skills can be acquired with the help of free tools. Nowadays, a lot of emphasis is placed on a well-designed website – and rightly so. This means that many companies will always have a need for designers – so it's a pretty solid job choice for college students, and demand is always high. If you're considering a remote job, that alone is a strong argument for working as a web designer.
9. Technical support representative
When a customer encounters a problem while browsing a website, they often get help from a technical support representative. Most companies provide some type of support when customers use their web services, and many of these jobs require the same skills as any other job in telecommunications. Many companies hire techs to handle calls. This job therefore requires the employees to be tech savvy: They must be familiar with the software or product, be able to troubleshoot problems, and have the communication skills necessary to resolve issues and ensure customer satisfaction.
10. Data entry
Data entry is one of the most common jobs for remote workers. The duties of a data entry clerk may include filing online documents for a company, sorting and organizing physical documents, and then entering them into the company's online system. Key attributes for this job include excellent writing skills, good time management, and overall efficiency.
Although it sounds simple, a data entry clerk holds a valuable position. If just one number is entered incorrectly, it can mess up the company's entire data set. This position is one of the best online jobs for college students, as the pay is very good and the extra money earned can go straight into college expenses.
11. Graphic design
Graphic design is another proven field for remote working. You can design something as simple as a logo or as complex as an entire brochure. The average hourly rate for a freelance graphic designer is around $30. However, you can often earn more if you charge by the project rather than by the hour. For example, if you charge $150 for a logo that only takes you 2 hours to create, your effective hourly rate is $75.
You don't have to study graphic design to get a job and you can easily do it as a college student, but you do need design skills, which you can learn online. Once you have some designs, you can post them in a portfolio or resume on your website or other sites. Tip: Find projects in your area or on social media platforms.
12. Journalist/writer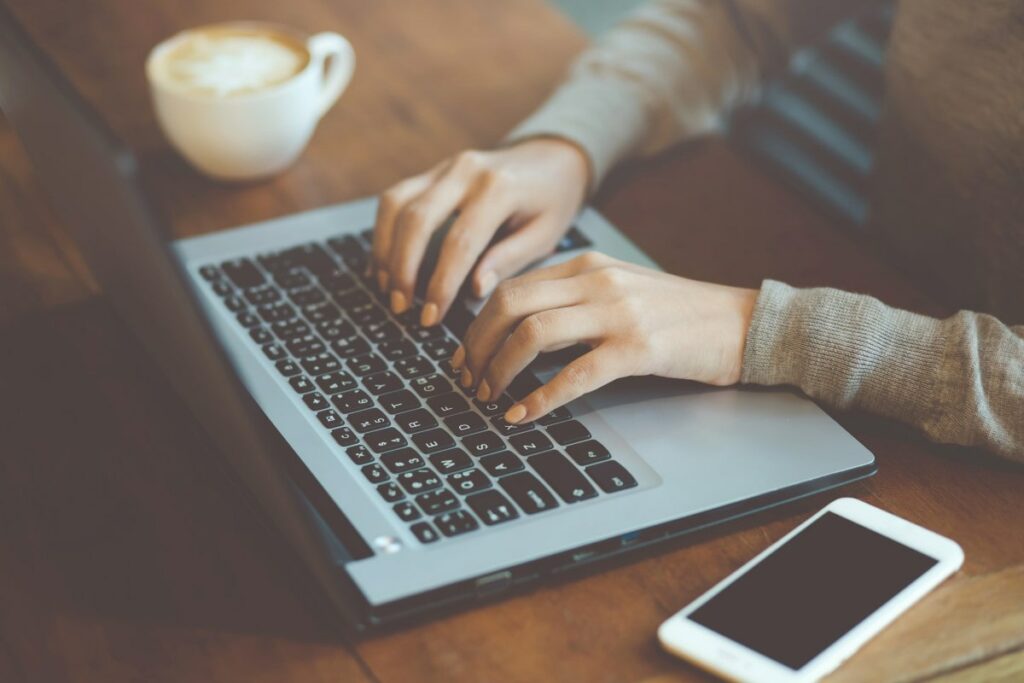 In the age of the Internet, working as a journalist is no longer as easy as it used to be, as many newspapers have either closed or had to drastically cut their budgets. However, as a remote job, it is still a popular alternative. Working as a journalist requires exceptional research skills and a polished writing style, as far as remote work goes. If you are a college student who is not quite there yet, you can also start writing content for different types of websites. This way, you can improve your writing style while building a portfolio of your work through online jobs.
13. Entrepreneur
This is a slightly different remote job because you have to work for yourself and not for a company. However, if you are looking for remote jobs and can't find anything suitable, you might want to set something up yourself.
Keep in mind, however, that working as an entrepreneur is not for the faint of heart. It's definitely not a "9 to 5" job. Nevertheless, it can be very rewarding. Entrepreneurs are driven by belief in their business and give their all to make it a success. When you start your own business, you learn a variety of new skills and advance yourself personally as well.
5 tips for success in the remote job
Whether you're considering a remote job or already have one, there are a few things to keep in mind when working online. Take a look at these five tips that can help you work remotely successfully for many jobs:
1. Create a routine
A daily routine for your remote work will put you in work mode. Your routine can be as simple as setting a start and end time for your workday. Of course, it can also be a bit more elaborate. For example, you could schedule a morning walk around the block to get some fresh air and mentally prepare for the job.
2. Set fixed working hours
Keeping regular hours will help you mentally prepare for work. Many college students have jobs with relatively flexible schedules, so you should at least schedule fixed blocks of time for work. Don't fall into the trap of constantly working late into the evening – work-life balance is important.
3. Take regular breaks
With all the work you do, it's important to also take breaks to recharge your batteries. It's hard to do your best work when you're feeling burned out. That's why it's incredibly important for productivity that you take full advantage of your scheduled breaks. Sometimes just distracting yourself with something as simple as brewing a cup of coffee is enough to get your brain going again and continue your day feeling refreshed. But even small workouts, a short walk on the balcony or a bit of stair climbing can work wonders here.
4. Set up a permanent workstation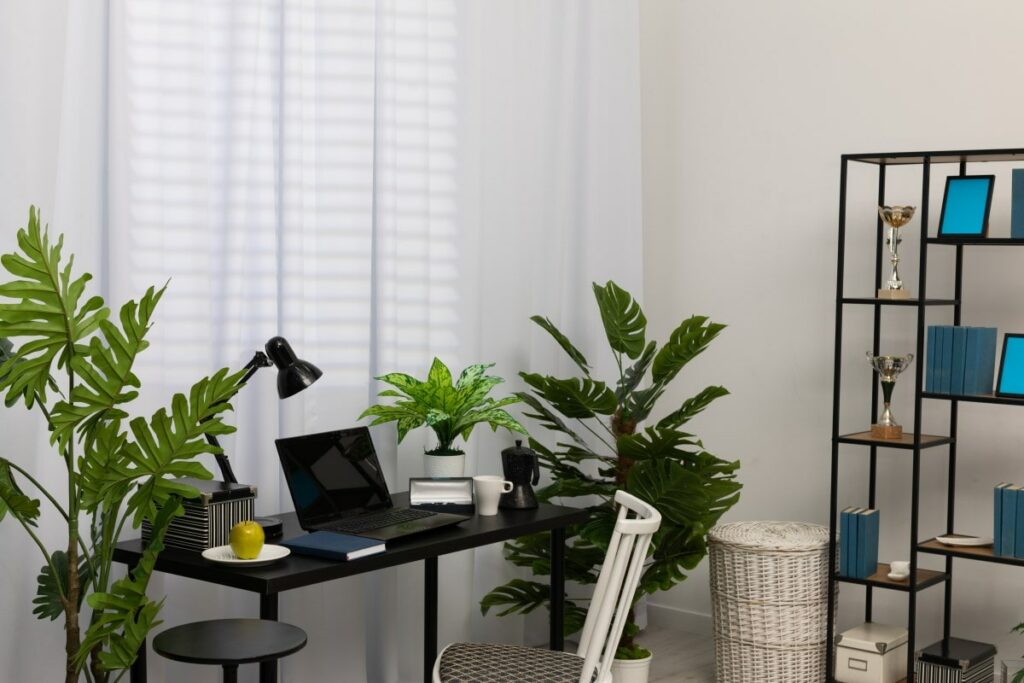 Working a job from home and simply working from your sofa may seem like a dream. However, there's something to be said for setting up your environment so that you can actually leave your desk at the end of the day. If you want to work remotely, setting up a separate work area will help you separate work and leisure. Arrange an area that is clearly designated for work – perhaps with a desk, ergonomic chair, and office supplies. This will make the time you spend on the couch all the more relaxing.
5. Get out into the fresh air
If you have a remote job, you may find at the end of the day that you weren't out at all. But just because remote work is so convenient and the job requires you to stay inside doesn't mean it's good for you! A little fresh air, some exercise, and a little change of scenery will do wonders for your mental sharpness. And if the sun is shining, you'll also get a good dose of vitamin D – for free.
Conclusion
Now you have an overview of the different jobs for college students available when looking for remote jobs. If you do a little research on the subject, you will find that there are more offers than you originally thought. Freelance jobs, part-time work, project work or internships – remote work has never been more common. College students in particular can benefit greatly from this. And remember: even if you don't have the skills for one of the professions presented here yet, there are plenty of opportunities to further your education and find your dream online jobs!
FAQ
What are the best part-time online jobs for students?
Content writer
Graphic designer
Data entry agent
Online tutor
Social media manager
How can a student work remotely?
If you're a college student looking to earn some extra money, it's a good idea to work a few days remote each week! If you've never worked remotely before, you may have a hard time coming up with something, so here are a few suggestions for college students:
– Create online content
– Data entry for companies
– Virtual assistant
What remote jobs pay the best for students?
If you want to work fully remote and make good money doing it, you should look for jobs that are in high demand. SEO writers or social media managers are two great jobs for college students who want to work on a flexible schedule.