Are you planning to enter medical school soon?
Before you apply to become a medical student, it might be a good idea to gain some practical clinical experience. This could be of great benefit for your future career path, as you may already get some ideas in which field you would like to work later in your professional life.
In addition, medical schools will really appreciate it if you've had experience with actual patients before you pursue your studies, even if it's just basic duties, such as clerical duties as a healthcare assistant. But who knows, you might also manage to land a job in the emergency department and get some real hands-on experience!
Anyway, before we get into the job details of the various part-time jobs you can do before you start medical school, let's first begin with some basics:
What is a pre-med job?
Pre-med jobs are (usually part-time) positions that students can apply for while they are completing their pre-med Bachelor's degree.
Typically, these are entry-level jobs in the healthcare industry, such as nursing assistants or medical scribes. Positions like that are often held by students before they continue their medical education in med school.
Right now, you may be thinking that as a full-time student, it will probably be quite difficult to find a job that is compatible with your school hours and heavy course load. On top of that, you might feel that you are not yet qualified enough for most jobs in the medical field.
But don't worry, there are plenty of jobs that will allow you to earn money and gain valuable experience in the medical field even without prior training.
What jobs can you get in the medical field without medical training?
Even though a few of these occupations require some type of certification, you can for example apply as:
Medical assistant
Emergency medical technician
Research assistant
Medical scribe
Certified nursing assistant
before entering medical school.
Choosing the right pre-med job: What do medical schools look for?
Another great benefit of a pre-med job is that it looks amazing on your medical school application. You can list valuable skills you've gained while working for a specific healthcare provider, really making your medical school applications stand out!
When considering medical school applications, most institutions make sure that students have realistic expectations about what a medical career will look like. And the best way to understand that is to get hands-on experience. This can be accomplished during your undergraduate studies or in a pre-med gap year job where you can focus entirely on gaining practical experience.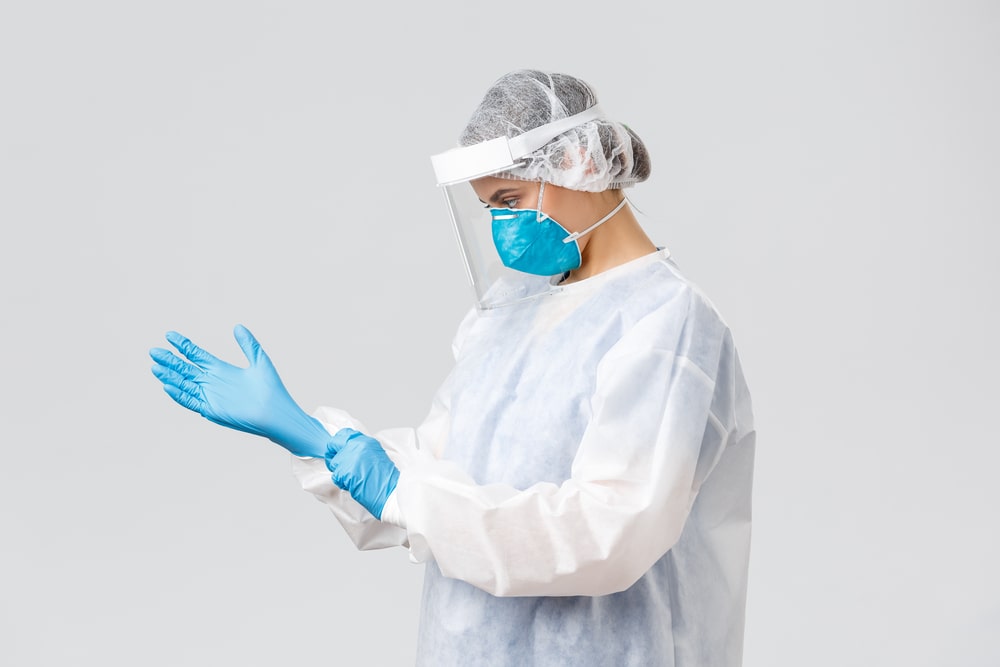 The 7 best part-time jobs for medical school applicants
So, let's get down to the nitty-gritty: What are simply the best pre-med part-time jobs for students?
#1 Medical receptionist
Medical assistants often work in physician offices, clinics and other medical facilities. Their main duties include receiving patients, checking them in, and notifying the doctor that the person is on site.
💡 Good to know: If you want to work as a medical receptionist, you frequently only need a high school diploma.
☞ By the way, just in case you are currently also checking out other options to work at, feel free to take a look at our article "18 Jobs that pay $20 an hour – no college degree necessary" to get some inspiration!
#2 Medical assistant
Medical assistants support medical staff in their daily work in clinics and doctors' offices. For example, they have the task of scheduling appointments for patients, monitoring patient charts, appointing basic tests, accompanying them to their consultations or preparing patients by equipping them with examination gowns.
💡 Good to know: Certified medical assistants are authorized to provide a more hands-on medical treatment and to assist physicians by administering vaccinations or take blood samples.
#3 Research assistant
As a research assistant, you can gain highly valuable experience for your medical studies. This is because in this position, you will often be tasked with entering data, monitoring ongoing research projects, and analyzing the results you have obtained.
💡 Good to know: Many med school applicants already have clinical experience, but not all applicants possess research experience. This means that a lab assistant position can help you score points with the admissions committee at your dream medical school!
#4 Certified nursing assistant
As a certified nursing assistant (CNA), you can work in a variety of healthcare settings (such as a nursing facility or in assisted living facilities) and gain valuable insight into medical procedures.
💡 Good to know: Most of the time, you will assist registered nurses in patient care, for example, by visiting clients and helping them with bathing or dressing. This profession is very helpful to learn more about patient interaction.
#5 Pharmacy technician
A pharmacy tech provides support to pharmacies or drugstores. This includes entering requisitions from doctors' offices into the system and filling prescriptions for customers. This could be just the job for you if you enjoy dealing with customers on a not-too-medical basis! That's because pharmacy technicians often have direct client contact at the counter but don't have to examine them, for example.
💡 Good to know: A high school diploma and a short certification program on-site are usually all you need for this position.
#6 Emergency medical technician
As an emergency medical technician (EMT), you will be able to gain valuable skills through hands-on medical treatment, direct patient contact and the exposure to patients in emergencies. This crucial patient interaction can be very beneficial to your medical future.
💡 Good to know: As an EMT, you will have to complete a training program. Most basic EMT programs run for one to four months. There is also the enhanced EMT, which requires basic EMT training as well as hands-on experience.
#7 Medical scribe
As a medical or emergency room scribe, you will assist physicians in practices or hospitals by providing well-documented patient history. Medical scribes are therefore primarily responsible for the following tasks: Maintaining patient records and lab records. This involves entering appointments, medical history, contact information and prescriptions into the clinic's database system.
💡 Good to know: For this part-time job, you should be well-versed in medical terminology and have at least a high school diploma.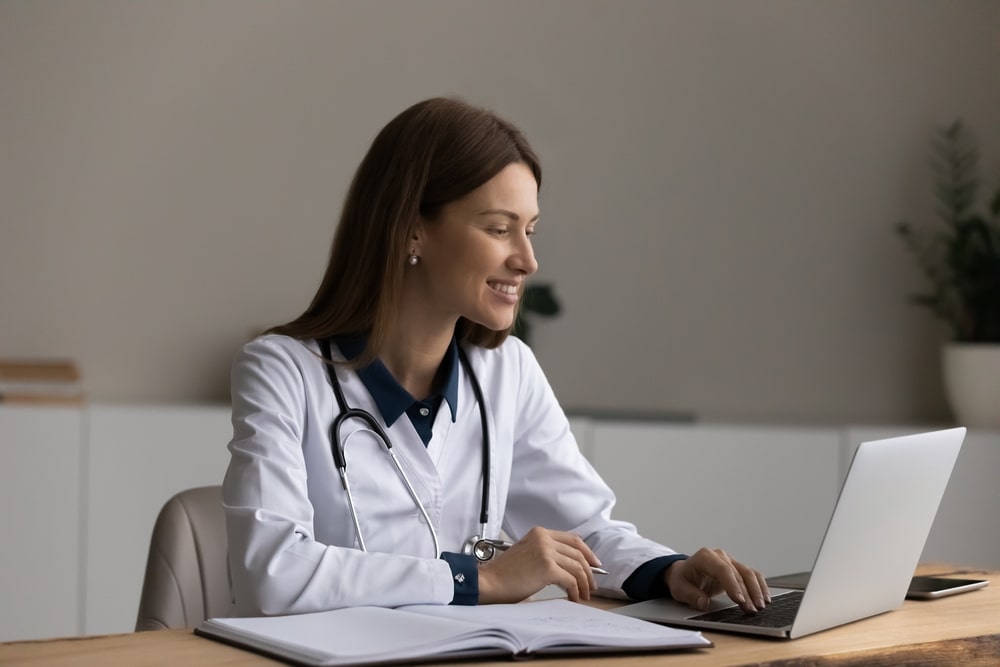 Conclusion: Get hands-on clinical experience in an actual healthcare setting
Many students opt for a part-time job during their college or undergraduate studies since it has many advantages, not only when it comes to getting some extra pocket money.
Especially if you want to get a foothold in the medical field, it is almost essential to gain experience outside of science classes at university. Nevertheless, there are some important questions you should ask yourself before applying for a specific job.
Even if it's just to gain clinical experience to show for your medical school application, be sure to let your personal passions and interests guide you!
What do you really enjoy doing?
Do you enjoy working with people or do you prefer to do research alone in the lab?
Would you like to improve your ability to deal with stressful situations and emergencies?
Do you want to care for the elderly, or would you like to do that as little as possible?
In general, in what kind of environment do you want to work?
You should definitely consider professional requirements as well:
What admission requirements do you need to meet in order to study medicine?
What important experience is still missing from your application to medical school?
What part-time job fits your goals as a healthcare professional?
In which job can you acquire new skills?
We hope that all of this has helped you in deciding on a perfect part-time position for your pre-med years!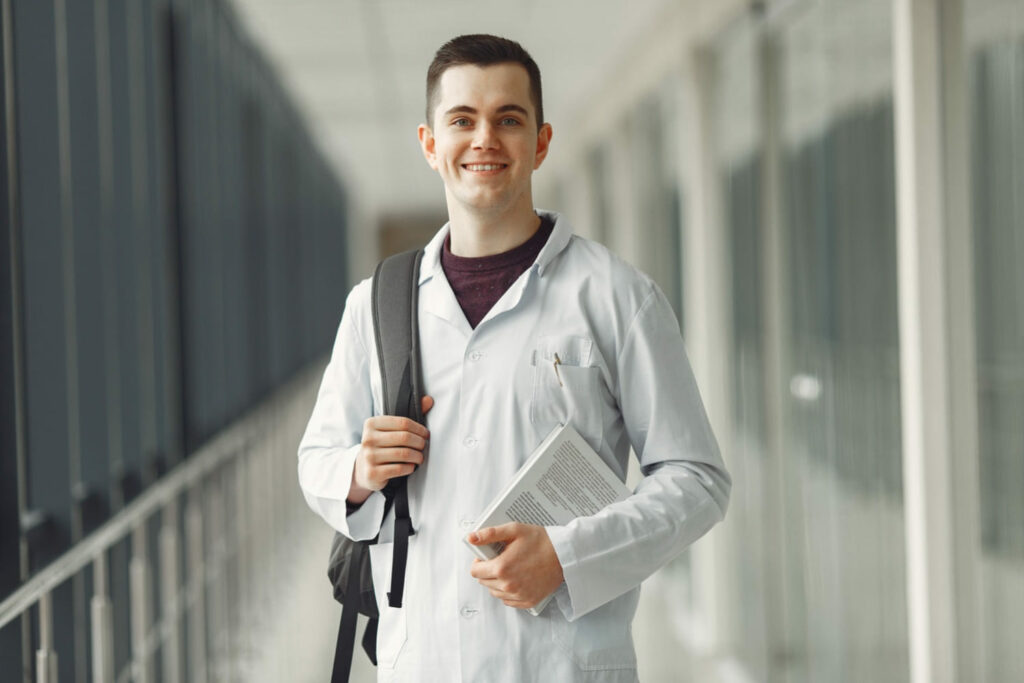 Part-time jobs for pre-med students – FAQ
Can you work as a pre-med student?
Indeed. The healthcare industry offers a number of part-time opportunities for people who want to pursue a career in medicine. If your time as a pre-med student allows, use it to gain valuable work experience!
What job should you have as a pre-med student?
There are a variety of jobs for pre-med students! For example, you can become a medical assistant, CNA, EMT, pharmacy technician, or administrative assistant.
What are the best medical jobs for college students with no experience?
If you don't have any experience, you can apply as a medical assistant, medical scribe, nursing assistant, or occupational therapy aide, for example!
What are the best part-time jobs for medical students?
Some of the best jobs for students in the medical field include: lab intern, pharmacy technician, or psychological aide!