Are you looking for a new job opportunity?
In case you'd like your hourly wage to be more than $20, we have put together some really good suggestions for you. You should read this article if you are a high school or college student looking for a well-paying part-time job or want to make money from home – without stress and hassle. People with a Bachelor's degree or other professionals can also take a look at our list and might be inspired to try something completely new! With your specialized skills, you're bound to find jobs that pay $20 an hour or even much more money.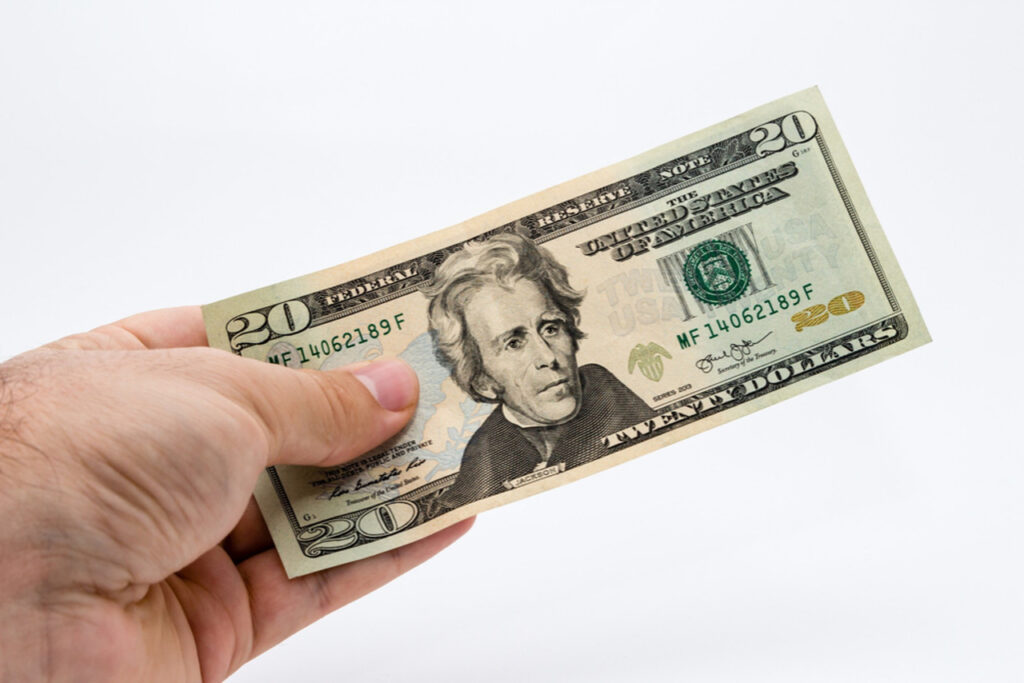 What type of work pays well above the minimum wage?
Even though the federal minimum wage varies from state to state, it's frequently not much higher than $7.25 per hour. This means that you can most likely find job opportunities in your city where you'll be paid much more.
Yes, most employers are looking for specially qualified people to do a certain job. But that doesn't mean you must have a specialized degree to perform the job duties. If you have the right skills and (at best) a few years of experience in the field, you may well find jobs that pay far above minimum wage.
Some sectors with jobs that pay $20 or more per hour as a suggestion:
👨‍⚕️ Healthcare
👩‍💼 Business
👩‍💻 Craft and technology
🧑‍⚖️ Law & criminal justice
👨‍🎨 Design
👨‍💻 Media and digital arts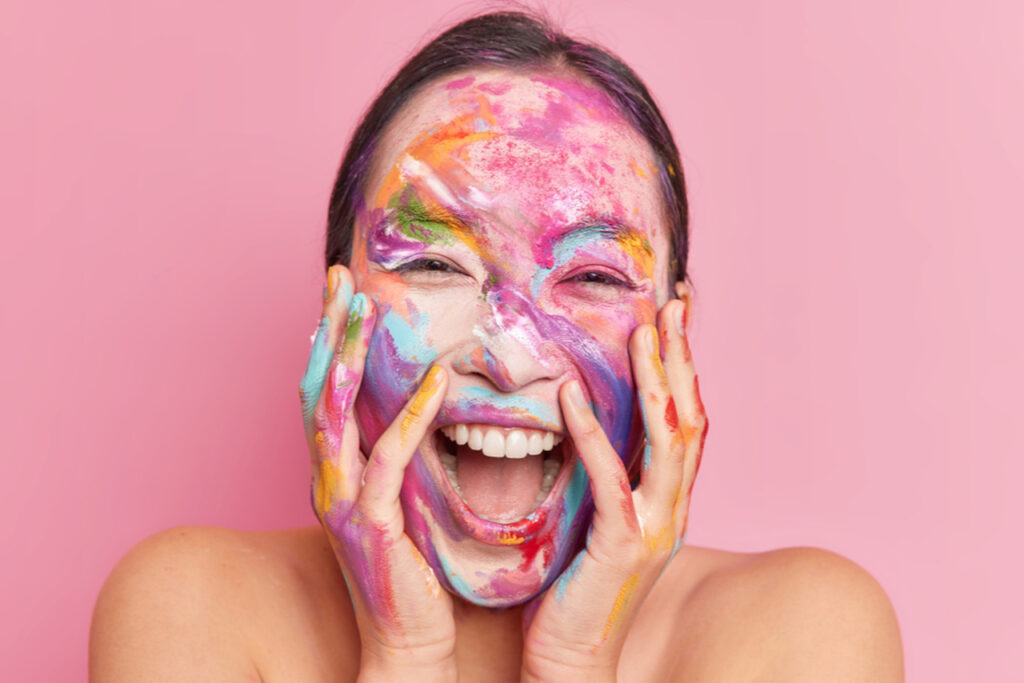 👍 Are you ready to start looking for suitable positions straight away? Search for vacancies right here and find great $20/hour jobs!
Are there jobs that pay $20 an hour without a high school diploma?
For many top jobs – especially part-time jobs during summer break – you don't even need a high school diploma!
There are definitely companies hiring high school students. In some cases, not only can you earn money during your vacation, but you may even get lucky and the job leads to employment throughout the year!
Examples of jobs that pay $20 an hour:
Photographer
Tutor (your skills count!)
Restaurant server (consider the tips!)
Office clerk or aid
Design (why not set up your own Etsy shop – perhaps with the help of an adult?)
What jobs can you get with no college degree that still pay good money?
Don't have your Bachelor's degree yet and still have student debt to pay off?
It's easy to find a $20 per hour job as an undergraduate student if you're looking for opportunities in your field of study! For example, if you are studying business administration and have great leadership skills or are very enthusiastic about financial topics, you can start by looking for an internship in a suitable company. Are you creative and looking for an unusual job where you can earn a lot of money per hour? Why don't you start a DJ-career?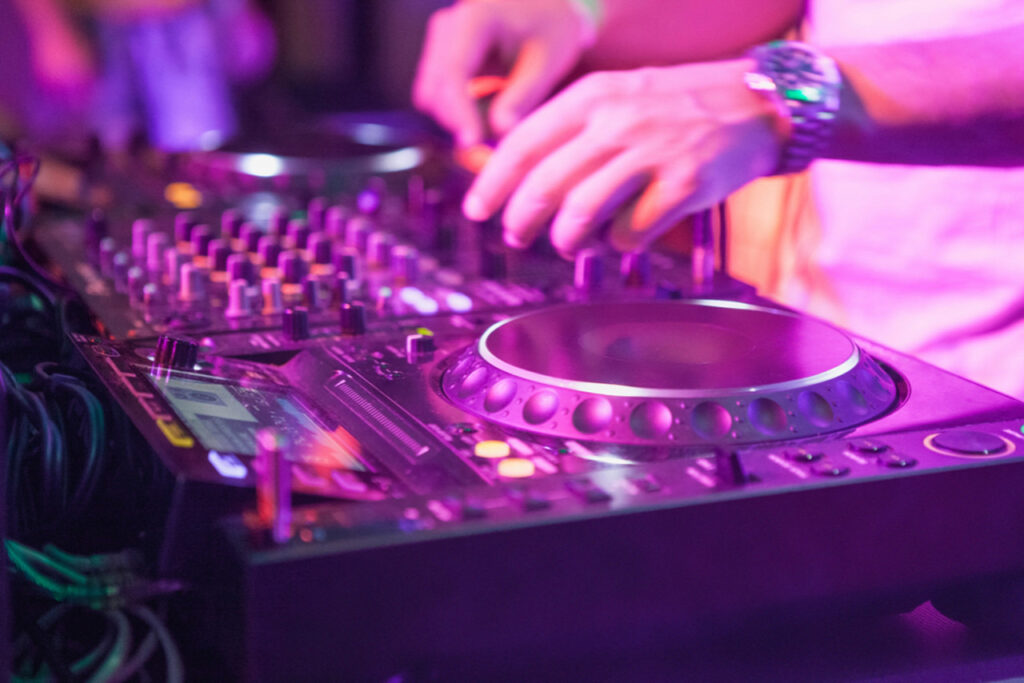 What kind of work from home jobs pay $20 per hour?
If you prefer to work from home, an online job might be just what you're looking for!
Most remote jobs come with flexible schedules. This is ideal for college students who need to go to class during the week or for professionals who already have a full-time job. Most of the time there are no minimum hours. This means that you can pick up flexible work even if you have to take care of your kids most of the time or cannot work more than a few hours a week due to health reasons.
Examples of remote jobs that pay $20 an hour:
Freelance writer
Online tutor
English teacher
Editor
Interpreter
Developer
Engineer
Customer support
Social media manager
Web or App developer
Personal shopper
Virtual assistant
Executive assistant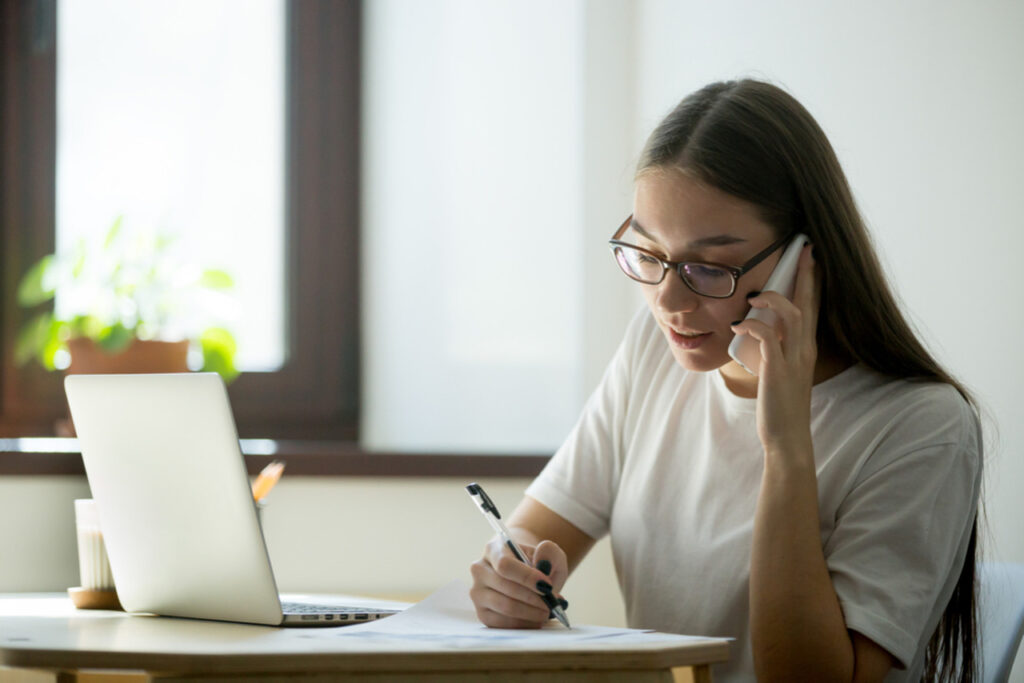 18 jobs that pay $20 an hour or even more money
🚨 Job alert! Let's look at 18 top jobs where you can get paid at least $20 an hour:
#1 Freelance writing
Can you express yourself very well in writing?
Then freelance writing could be a great way for you to earn at least $20 per hour. In this job, you are writing articles for websites or compose blog posts, for example. In doing so, you are not tied to one place and can therefore work completely independent of location and according to your own schedule. You also have full control over which assignments you accept.
➕ Freelance writers don't have to be creative masterminds, because most clients are simply looking for clear, concise and well-researched texts.
➕ As a freelance writer, you don't need a college degree, and most writers actually specialize in just one or two topics.
➕ With a little experience, you can certainly get well-paid assignments.
➕ Freelance writing can therefore be a very lucrative (side) income.
#2 Graphic designer
Do you love being creative and crafting something new?
Then graphic design might be just the thing for you. Graphic designers typically create logos, brochures, or advertisements for their clients. Some focus on web design, while others work more with print media.
➕ It is relatively easy to get a full-time position in this field.
➕ Graphic designers with more experience get paid more per hour.
➕ In this profession, it's not so much a specific degree that matters, but rather what you can actually bring to the table in terms of creativity.
#3 Marketer of small businesses
Are you a jack-of-all-trades when it comes to online marketing?
If you want to do marketing for small businesses, you should know about search engine optimization (SEO) and content marketing, but also be able to manage the company's online advertising on platforms like Facebook.
➕ If you work for smaller businesses, you often don't even need a college degree to land a job.
➕ It is more important to potential clients that you are able to deliver results quickly and efficiently. To do this, you should simply be able to research well and also be willing to learn.
➕ The demand for marketers who know how to run successful campaigns on a platform like Facebook or Google is extremely high.
#4 Real estate agent
Do you enjoy working with people and are looking for a great job that doesn't require a university degree?
Buying or selling a house is not easy. Real estate agents, therefore, represent clients in buying, selling or renting properties. They also give advice on current property values and market trends.
➕ You don't need a college degree to become a real estate agent. However, you have to complete training and pass your state's professional exam.
➕ Your earning potential is high, as it can be increased exponentially through ambition and motivation. This means, in most cases, you will earn much more money than $20 per hour.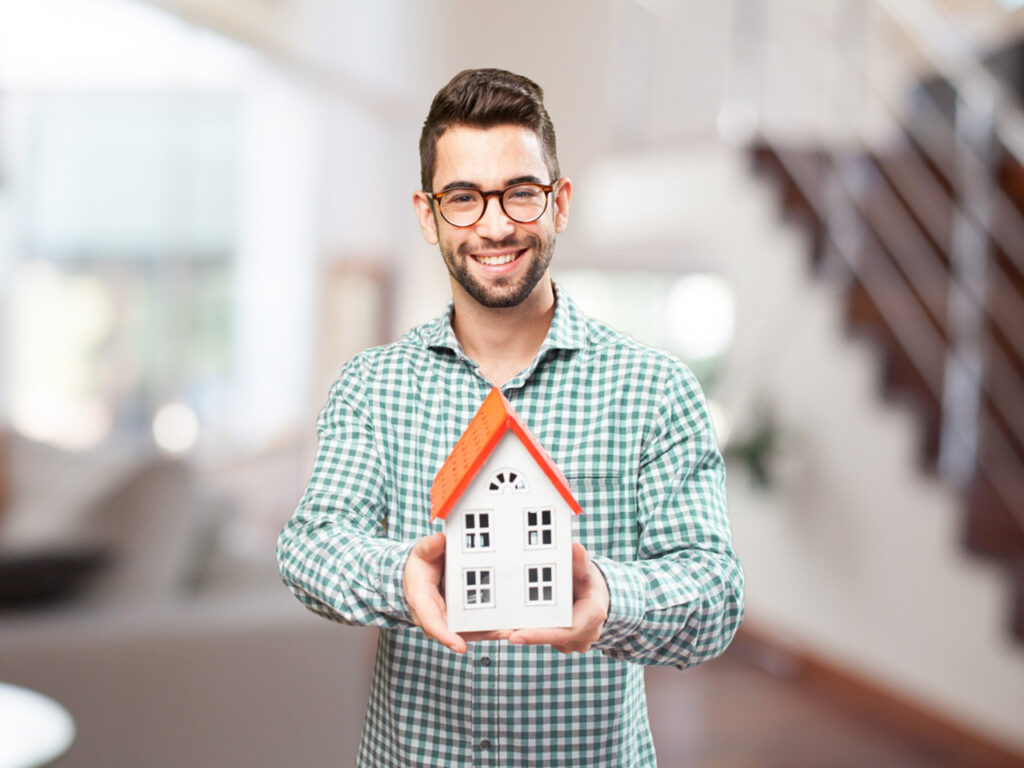 #5 Fitness instructor
Do you love to work out and are good at motivating people?
As a fitness trainer, you can work in different areas. That's great because you can pick a personal niche that you like best. Why don't you teach yoga classes or lead small groups of athletes who want to participate in certain sports like triathlons?
➕ You can work in many places, like gyms, health clubs, schools, parks, or community centers.
➕ Freelance fitness instructors don't need a degree. However, if you want to work for a gym, accreditation is usually required.
➕ Did you know that social media is a great way to find potential clients? Advertise yourself on Instagram, for example!
#6 Bookkeeper
The term "financial statements" doesn't scare you?
A bookkeeper maintains track of a company's entire paperwork. That includes everything from expenses and sales revenue to payroll. If you're good with numbers, accounting is definitely a great career choice!
➕ You don't need a university degree to become a bookkeeper. However, it is a good idea to take professional certification courses to be able to earn more money.
➕ You should know how to use relevant computer software.
➕ Bookkeeping is one of the best online jobs because if you are good at it, you can get a very decent hourly wage no matter where you work.
#7 Website developer
Are you really into computer science?
Website development can cover many areas from designing and programming websites to maintaining existing websites. Web developers, for example, use coding and markup to create websites. Computer programmers, on the other hand, employ various computer languages to write software programs.
➕ The profession is perfect for working from home – even part-time.
➕ A specific degree is often not required. Many people are able to land a job after they have trained themselves.
#8 App developer
Have you always wanted to create your own app?
Then get into app development! In this profession, you will create practical and inspiring applications for mobile devices. To get a foothold in the field, you should build a strong portfolio of apps that you have (co-)developed. You can also join online communities where other creators meet to share employment opportunities.
➕ App developers often enjoy a career that involves little stress.
➕ Experienced professionals in this field can easily get jobs that pay $20 per hour or more.
#9 Interior designer
Do you have a special sense for adding stylish functionality to interiors?
Interior designers possess a high degree of creativity, a good eye for color and design, and a very good understanding of the principles of architecture. This is because this field often goes far beyond mere "decoration." Therefore, many interior designers work with other professionals to create beautiful spaces.
➕ You can succeed in this profession by mouth-to-mouth referrals.
➕ You can also pursue this job part-time or alongside your full-time employment in order to express yourself creatively.
#10 Virtual assistant
Do you have previous customer service or administrative experience?
Virtual assistants mostly provide administrative or technical support for a company. This includes scheduling appointments, data entry, creating website content, or managing social media. In most cases, you will answer emails and make many phone calls on a daily basis.
➕ A degree is not required for this job. However, many employers are looking for someone with experience who can also perform tasks very independently.
➕ There are quite a few opportunities to work full-time from home as a virtual assistant.
➕ If you already have experience as a personal assistant and specialized skills in the field, the transition to virtual assistant should be seamless.
#11 Retail manager
Do you lack the prior experience typically required?
For some people, working in retail is really just a job that pays them reasonably good money. But did you know that you can get some great benefits in this field? Plus, you don't need much or any experience to land a good job right away.
➕ As a retail manager, you can easily earn up to $20 per hour.
➕ You don't need a uni degree, and there are often perks like bonuses, affordable health benefits, or even paid time off in addition to your normal salary.
➕ By the way, working in retail offers excellent opportunities for advancement within a company.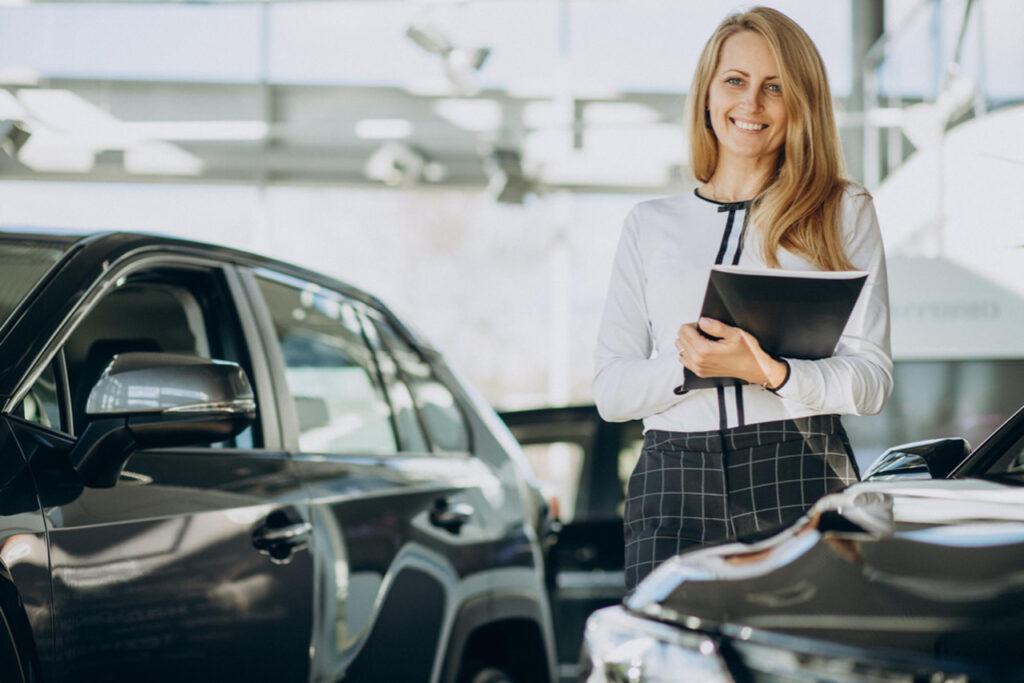 #12 Engineering technician
Industrial machinery is something you have always been interested in?
As an engineering technician, you can help make our modern world an increasingly enjoyable place to be. Engineers of all kinds rely on the skills of technicians who have a strong interest in contributing to innovative leaps in fields like electronics or large-scale construction.
➕ Get involved as a wind turbine technician, for example. If you're working on renewable energy, you'll be at the forefront of human progress.
➕ In particular, you can actively contribute to building a cleaner and more sustainable world by working on wind turbines.
#13 Surgical technologist
Do you want to make a difference every day?
This healthcare career is ideal for anyone interested in medical treatments and the equipment and procedures that allow them to be a success. As someone who assists surgeons or helps prepare operating rooms, you can take pride in making a difference on a daily basis.
➕ As a surgical tech, you will have the benefit of a very good salary and usually earn more than $20 per hour.
➕ The education requirements are not too high (you will need an Associate Degree or something similar).
#14 Plumber
Not afraid to get your hands dirty?
With an hourly income of at least $20 – $40, plumbing is one of the highest-paying professions among the jobs that pay $20 an hour. You can start working in this field as soon as you become 18. You don't normally need a college diploma, but you will need a high school diploma or GED and you'll have to pass a background check.
➕ If you have these qualifications, you can enter the profession right after completing an apprenticeship or trade school.
➕ Plumbing is generally a very lucrative and steady job.
#15 Social or human services assistant
Are you passionate about working with people?
There are individuals in every community who require assistance in order to cope with life's obstacles. You can train in helping people who are dealing with poverty, disability, mental health concerns, substance abuse, domestic violence, and other issues.
➕ You don't need a college diploma to work as a social or human services assistant.
➕ Jobs like this are frequently used as a stepping stone for people who desire to become licensed social workers.
➕ In 2019, the median pay for social and human services assistants was $35 per hour, according to the Bureau of Labor Statistics.
#16 Private investigator
Are you enthralled by the prospect of assisting people in locating specific individuals?
You may use your research and surveillance talents on a daily basis as a private investigator. You might be tasked with looking for missing people, investigating insurance fraud, or running background checks, for example.
➕ This vocation pays an average of $20 per hour.
➕ The entrance requirements for this profession are not very high, but most states require private investigators to have a degree in a related occupation and a license.
#17 Personal trainer
Would you like to help people improve their well-being?
As a personal trainer, you can assist clients in improving and maintaining their physical fitness.
➕ This is a physically demanding job that pays at least $20 per hour.
➕ In most cases, only a post-secondary degree is required to work in this field.
➕ Being a personal trainer can be one of the most satisfying occupations around if you have experience with workout routines and can guide individuals or groups.
#18 Transcriptionist
Are you a fast typist who enjoys listening to others speak?
Conversations are often reproduced by transcriptionists. They collaborate with experts in a variety of sectors, including law, medicine, education, and business. For example, to save time, many doctors regularly make audio recordings of their opinions on treatments. These recordings must subsequently be transcribed into accurate and grammatically correct written language.
➕ Basic computer proficiency and the ability to listen carefully and sit for extended periods of time are required for this job.
➕ You might be able to get paid at least $20 per hour if you do transcriptions.
➕ Part-time and remote work are also very common in this field.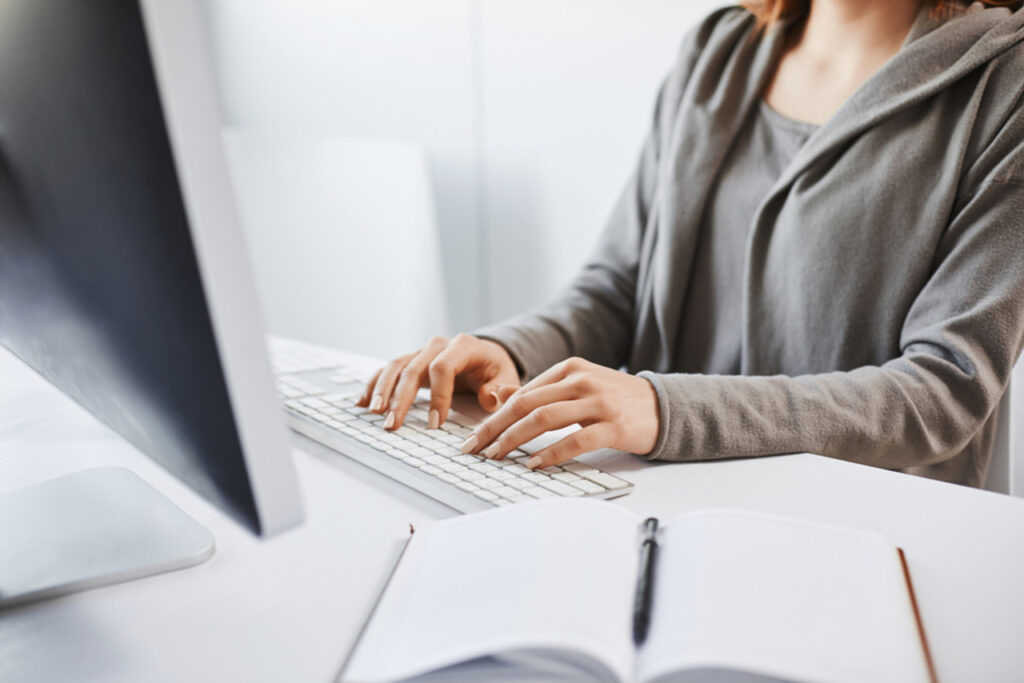 Conclusion: Create a job alert for $20/hour jobs
We hope this guide has helped you start or further your career path!
Whether you're looking for a full-time position with a higher wage than what you're currently getting, or you're a student hunting for great part-time opportunities that pay $20 per hour, you should start setting up job alerts right now. An email alert (for example) will instantly notify you of companies hiring in your field, and you could have a new job in no time!
Start your job search and earn at least $20 per hour right from the beginning!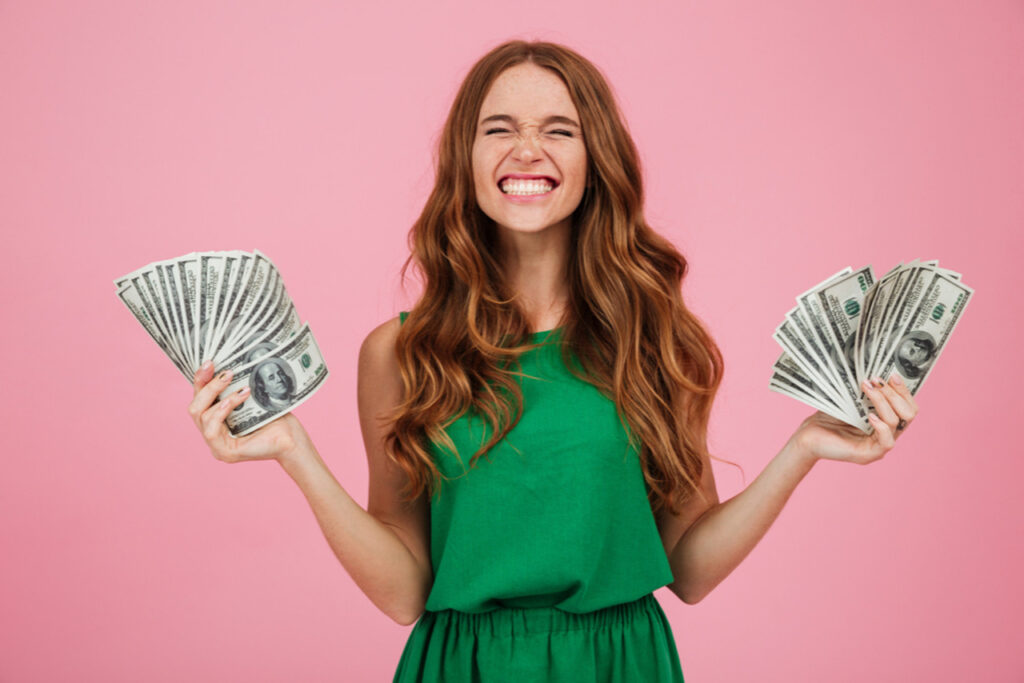 Jobs that pay $20 an hour – FAQ
Is $20 an hour a good pay?
$20 per hour is a good salary for a teenager or job starter. However, many full-time employees with specialized skills earn more money.
What jobs pay $25 an hour?
Jobs that (generally) pay more than $20 per hour: Music teacher, athletic trainer, appliance technician, social worker, event planner, paralegal, teacher, or firefighter, for example.
How can I make $25 an hour without having a degree?
Even without a degree, you can earn $20 or more per hour: For example, as a mechanic or plumber, a cook or a technician.
What job pays $100 an hour?
Looking for jobs that pay more than $100 per hour? How about life coach, underwater welder, freelance photographer or massage therapist.