Work environment
All about work environment: key factors, types and effects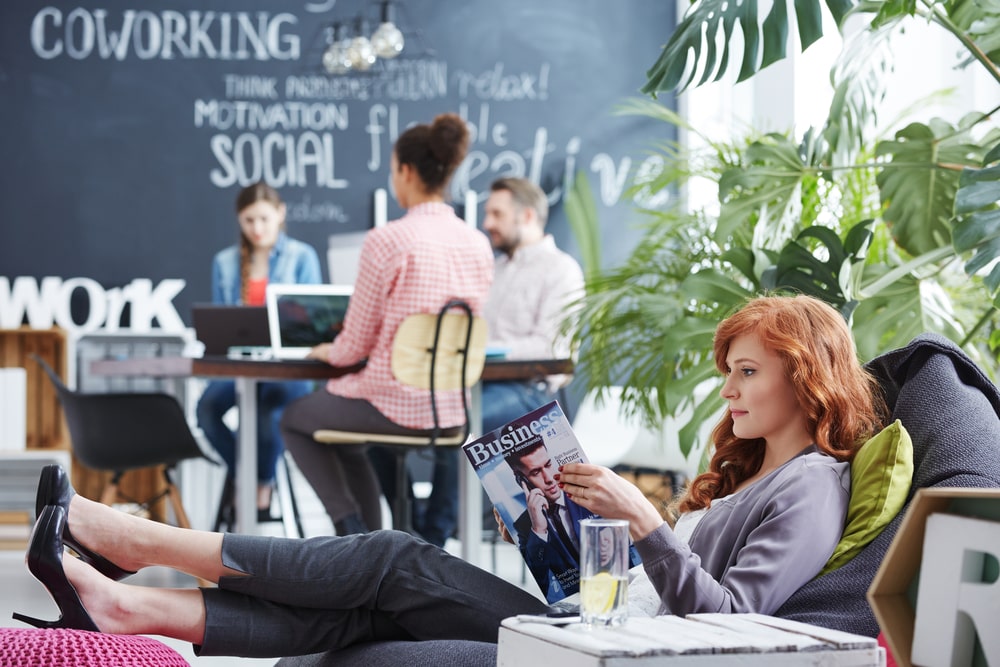 What is a work environment?
Work environment is a combination of factors that define where, when and how we work. These factors include the physical setting, working conditions as well as social and cultural rules and behaviors among employees and managers.
The workplace environment has a tremendous effect on employee engagement and productivity and, as a consequence, determines company's success in the long term. Companies that create and foster positive work environment directly invest in employee happiness. At the same time hostile and toxic work environments have a negative effect on work performance, employee retention and attraction and, ultimately, financial results.
So what are the key elements of a work environment?
Where we work?
The physical aspects are the most obvious element of a work environment, including office facilities, workplace layout, furniture, lighting and ventilation, cleanliness, noise levels. In the same category fall individual workstation design and equipment quality. Physical work environment should be comfortable and aesthetically pleasing to employees, provide for the necessary tools which are user-friendly and reliable, and have a good mix of zones for different activity types.
If we are speaking about traditional office environment, special attention should be given to noise levels in the actual space. This is increasingly relevant for open-place office settings. Noise has a big impact on stress level, ability to concentrate and error susceptibility of employees.
In industrial workplace environments employees safety has to play the leading role. Industrial companies are subject to laws and regulations governing HSSE (health, safety, security and environment) measures and management systems, whose aim is to prevent workplace hazards, manage accidents and protect environment.
With the shift to new ways of working the degree of flexibility which is granted to employees gains more importance compared to office conditions. More and more employees choose to work from home permanently. The question arises to what extent employers should provide for resources and conditions for the employees to work from home.
When and how we work?
The working conditions encompass a wide range of job-specific and company-wide factors that have a big impact on overall job satisfaction. Job-specific conditions include terms of employment, such as working hours, vacation days and paid time off, salary. In the same category fall decision making competence and to what extent you can work independently in your role. Company-wide conditions include benefits offered to employees, company culture and work-life balance.
With whom we work?
Humans are social animals. We crave communication and interaction with other people. In the absence of such interactions we become restless, depressed and develop negative thoughts. On the other hand, positive atmosphere and good relationships among staff members support good mental health and high productivity. A group of team players
Types of work environments
Conventional environment
Conventional environments are characterized by hierarchy, clear and detailed rules and stability. Such culture is common for any large organization with more than 10.000 employees, governmental bodies and some sectors, such as finance/banking, law and insurance.
Collaborative environment
This environment promotes communication, team work and work-life balance. Managers encourage workers to speak up and bring forward solutions and new ideas. Employees work closely with each other and often spend free time together. The benefits of such settings is better mental health due to less conflicts and increasing productivity.
Creative environment
Creative environments are not only common for artistic fields, like fine art or performance, but can be introduced in any business or industry with focus on innovation. In such environments there are often no clear rules or restrictions in terms of working time or dress code. Employees enjoy high flexibility and are their performance is based on results only.
Fast-paced environment
This type of environment is common for startups and customer service industry. Productive employees flourish in such environments as well as anyone who can multitask, prioritize quickly and stay organized. The downside of a fast-paced environment is normally less room for work-life balance, physical activity or family time.
The type of work environment can affect us in both negative and positive ways. It is therefore crucial to understand what environment works for you best and search for jobs that fit your individual preferences.
How to identify a healthy work environment?
If you want to make sure that your next career move brings you in a truly healthy environment, you need to consider what is important to you before you apply for a job. Already at the stage of the job search you should pay special attention to the job description, in particular the section on what the employers are offering. Use job interviews to understand the company values, company policies, and organization's mission.
Another important element to consider is the expectations of the hiring manager and other team members. If not already part of the hiring process, ask the recruiter to meat the team and visit the potential workstation. Ask for a use case or an example of a recent project to find out how your potential co-workers handle stress situations and meet deadlines. This might help you develop better sense of what the job offer really entails.
Spend some time to research company reviews online: often employees who have already left the company are more open to speak about their experiences. However, you should also consider that employees share negative experiences more readily due to the anonymity of such platforms.
Achieving positive work environment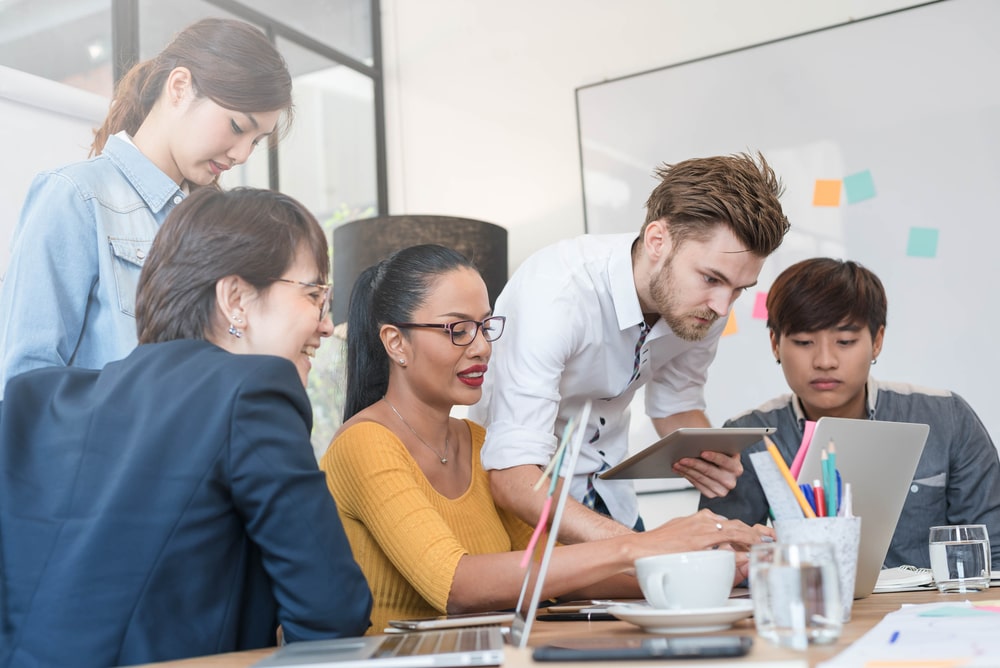 A positive work environment should be a common goal in an organization. However, leaders and managers carry bigger responsibility for how other employees feel as their decisions and actions not only set the tone from the top but also have a bigger impact on processes, decisions and overall organization. Obvious advantage of a positive work environment is that it boosts employee morale and supports business goals. So what are the best strategies for achieving this goal?
Recognize hard work and team success
Promote positive feedback
Pay attention to how you communicate with other employees
Invest in employee benefits
Create career development plans for employees
Related content
Are you looking for a new job and are conscious about the importance of choosing a work environment which is right for you? Or maybe you are experiencing difficulties with the working environment in your current job and are looking for strategies to cope with your challenges? We have covered it all in our Guide! Check out the articles below to find the right answers and start acting now.