A good employee onboarding process is critical for employee engagement and subsequent employee retention. To ensure an effective employee onboarding process, HR managers must establish a well-functioning onboarding process flow. Best practices can be recorded in an onboarding checklist, which leads to a systematic and purposeful transformation and integration of the new hire into their future work environment.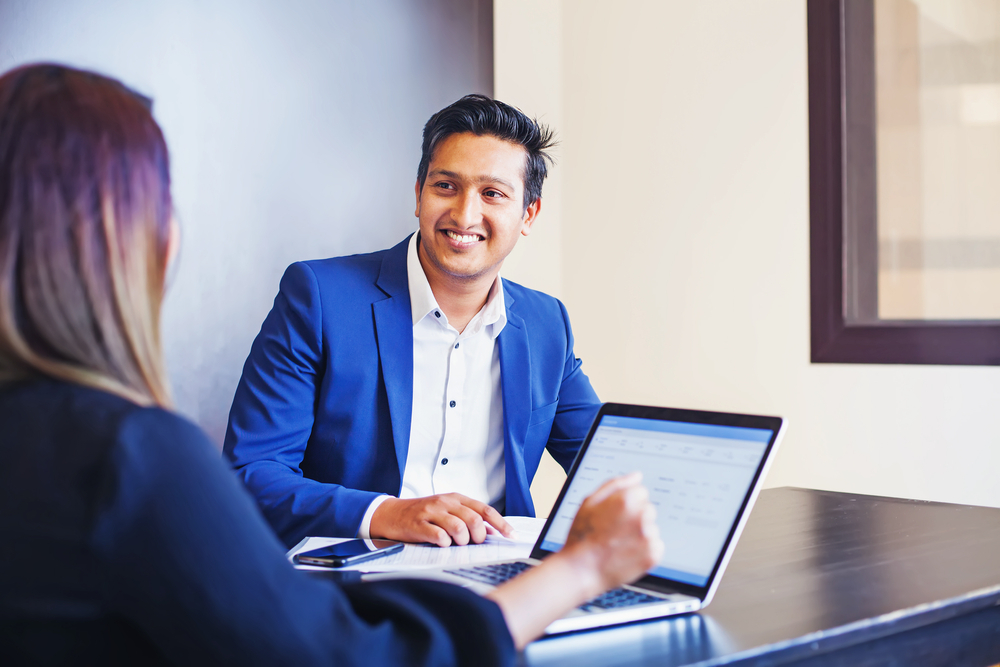 To give new employees a memorable onboarding experience, it's important that the new hire's team is also included and makes the employee feel welcomed. A well-established onboarding process is necessary to help new hires settle into their jobs, get to know the company, gain clarity on their job objectives, and build good relationships with other workers.
For an HR team, the entire process can be broken down into just a few efficient steps. And no, the new employee's start date is not the beginning of the onboarding program. The new employee onboarding process starts much earlier! Learn more about this in our article below.
What is an employee onboarding process in HR?
Successful employee onboarding already begins with the hiring process. First, a new job is advertised by hiring managers, the recruitment takes place, then the employee accepts the offer and the hire paperwork is completed. The first week is all about welcoming the new hires: The job function and company policies are thoroughly explained, the other team members and direct managers introduce themselves, there is an office tour and maybe even a little career planning.
What are the 5 phases of onboarding?
The perfect employee onboarding process kicks off like this:
1. Hiring new employees
When recruiting new employees, communicate the company's mission, values and culture. Explain the hiring process and timeline so applicants know when they will be contacted for next steps or receive a friendly rejection letter thanking them for their time.
2. Sending an offer letter
At this stage, you should clearly outline key responsibilities, requirements, and expectations, and finalize the employment agreement and salary negotiations. Also, set a start date. To do this, send a message to the new hire to let them know how pleased you are that they have accepted your offer.
3. Implementing an early onboarding for new employees
Collect all documentation from your new employee:
Tax forms
Legal forms
Bank form for payroll/direct deposit
Retirement plan enrollment forms
Health insurance enrollment forms
Share role-related information and documentation, training records, and travel itineraries. Also share access information to company tools and resources. Finally, at this stage, prepare the new employee's workstation or, in the case of remote work, provide company equipment.
Tip: Ask the new hire's immediate team to send a welcome e-mail and write why they are looking forward to working with the new hire.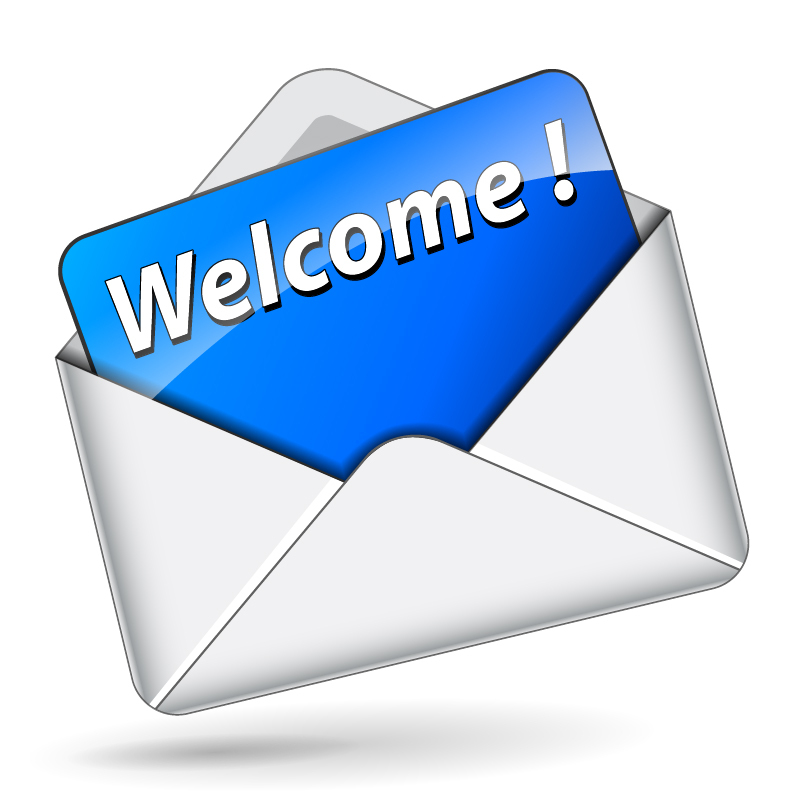 4. Welcoming new hires on their first day
Schedule several meetings with the new hire throughout the day. It is best to set aside 30 minutes on the first morning for the greeting and 30 minutes at the end of the workday for a debriefing. Go over other onboarding forms and policies (e.g., vacation or sick time) and answer their questions. Also plan a lunch or virtual lunch with the new employee's team on the first day.
A tip to make the employee's first day more enjoyable: Limit this lunch to informal small talk.
5. Familiarizing new staff with the company in the first few weeks
In the final phase of the onboarding process, set and discuss goals. Make sure employees have a list of regular tasks and key performance indicators. Also communicate performance expectations and company-wide reviews and policies. Schedule additional meetings with other employees and team members throughout the organization. It is also a good idea to hold a meeting with company leaders to share their stories and experiences.
Checklist: Effective new hire onboarding process in 5 steps
Onboarding is the process of familiarizing your new employees with everything they need to know to do their jobs. Here are 5 steps to enhance your onboarding process for employee success:
1. Make new hires feel welcome from the start
First and foremost, make sure your employee feels valued and included from day one.
This includes the following best practices:
Set up the new employee's desk before their first day on the job ➜ A workspace set up in advance (including office supplies) shows how important they are to the company.
Put together a welcome package ➜ This can contain promotional gifts from your company, a welcome letter and a notebook.
Make sure new employees have access to all the tools and resources ➜ This will help them immediately settle into their new position.
2. Transform the first day into something special
There's no second chance to make a first impression. Therefore, make sure your new hire has a great first day. If you inspire a sense of belonging in the new employee and get hires engaged, they will feel more committed to you and take pride in their new job.
Here are some things you can plan for:
Prepare an introductory event.
Schedule a lunch with the new employee's immediate team to get to know them.
Assign a mentor to your new employee who is always available to answer questions.
Give your new employee a tour of the office and introduce them to everyone they meet.
Schedule a meeting between the new employee and Human Resources to explain the Code of Conduct, leave and insurance policies, reward and recognition programs, and other employee benefits.
Tip: Read more about creating a positive work environment after the hiring process right here.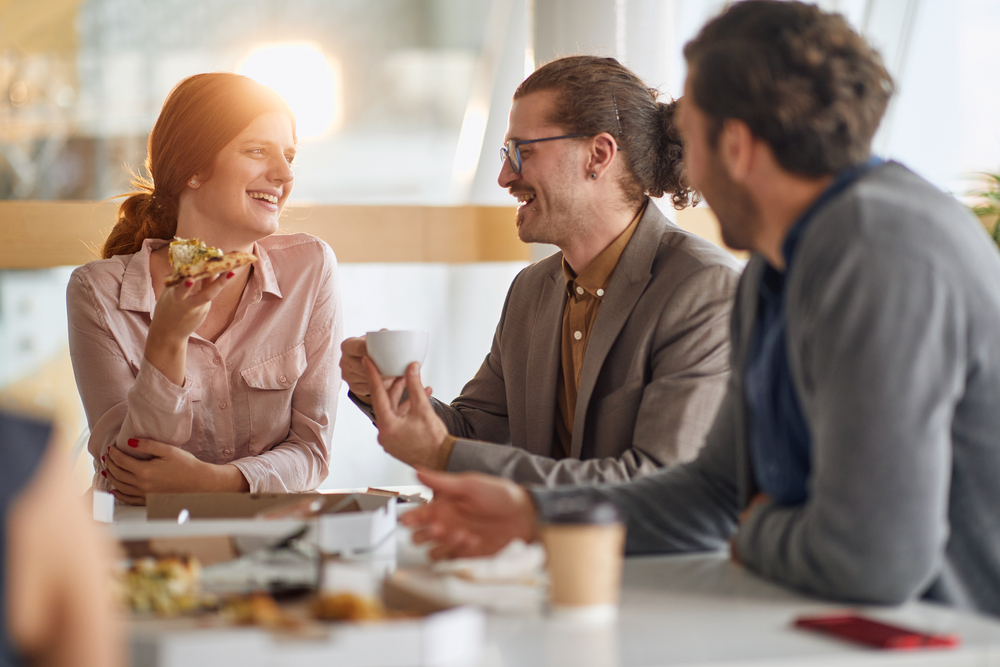 3. Coordinate everything with other departments as well
It's important to communicate with other departments and teams in the company and inform them of the new employee's start date. While new hires quickly get to know their immediate colleagues, a brief introduction to others with whom they don't work regularly provides a sense of belonging to the company.
So arrange meetings with team leaders from across the company – especially those teams that will frequently work with the new employee. This will make new employees familiar with what different departments are doing and enable them to learn from the experiences of other teams.
4. Arrange a feedback meeting after 30 or 90 days
Schedule a meeting with the new hire after they have settled into their role. Share information about the employee's performance. Also ask about employee satisfaction. It's common for HR departments to schedule these meetings between 30 and 90 days after the start date.
This is a sample task list for HR managers for the first quarter of the onboarding process:
Interview the employee about their initial experience.
Discuss the employee's performance and provide feedback.
Ask the employee what their biggest challenges have been.
Find out if the employee has the resources and equipment they need to work effectively.
If necessary, limit the workload to reduce the risk of stress and burnout.
5. Ask for feedback on the onboarding process
The final step in your onboarding process should be to solicit feedback and learn more about how you can improve employee onboarding. Once you've gathered the feedback, you should adjust your processes accordingly. Let your employees know about the changes you've made, and thank them for their feedback. This empowers employees and lets them know that their voice counts in your organization.
What are the challenges of a new employee onboarding process?
An onboarding program is only truly effective if the new hire is integrated into the company culture in a sustainable way. For this reason, even the best (initial) employee onboarding process cannot guarantee that the new hires will stay happy and satisfied at their new workplace. Therefore, it is crucial not only to make the employee's first few weeks a pleasant experience and simply follow the onboarding checklist.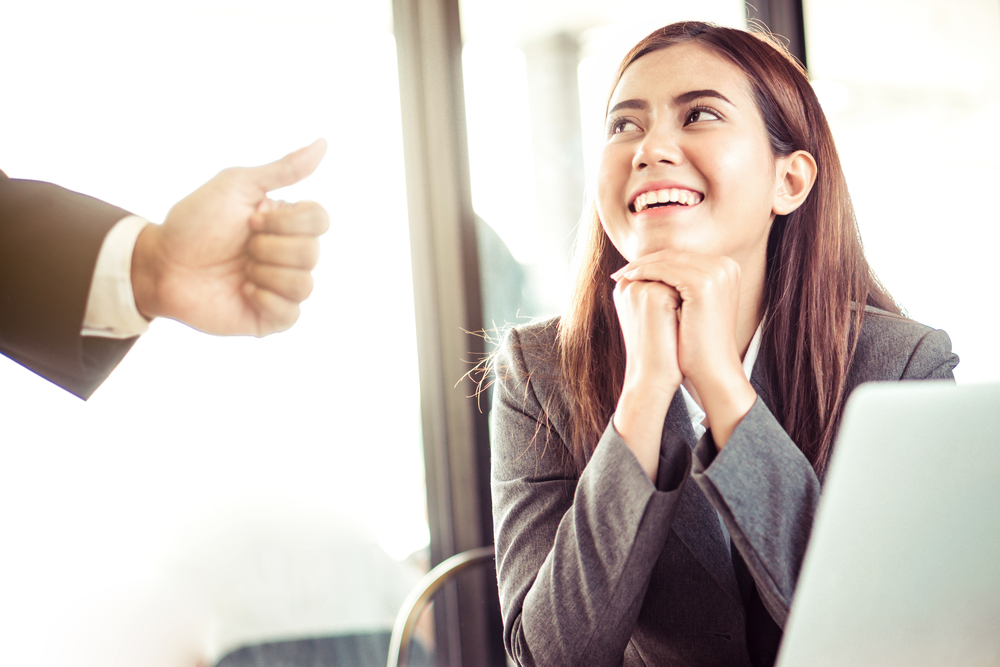 Sustainable employee onboarding is much more than that: Ultimately, you want to gain a productive member of the organization who will not only contribute to the company's bottom line, but who is generally a content and happy person, beyond work:
➕ Employee retention
When you hire new employees, you always want to attract and retain the best talent. Statistics have shown that employees who have gone through a structured onboarding process are over 50% more likely to stay with the company longer than 3 years. So retaining talented employees can save your company time and money. It also helps you build long-term relationships with new hires.
➕ Employee satisfaction
As your employees understand their roles and responsibilities to a greater extent, they will be more likely to contribute to the company in a meaningful way. With the right mentoring and guidance, they will be able to overcome any challenges. If your employees are proud of the company they work for, they will spread the word. This will strengthen your brand and image as a company.
➕ Employee productivity
Employee onboarding helps your employees feel valued and motivated. Such employees want to contribute to the company's success. If your employees understand your company's values and core beliefs from the start, they will share similar goals. As a direct result, the quality of their work will also improve.
Conclusion: Final thoughts on new employee onboarding
Onboarding new employees is a dynamic process that needs to be constantly optimized and improved. It's best to carefully document all of your processes, so you can define and improve every aspect of your company's onboarding program.
Tip: To do this, solicit feedback from everyone involved in the onboarding process, including new hires and colleagues, for suggestions on how to improve.
Always make the employee onboarding experience personal: Listen carefully, remember important details about the new hire, and be completely honest throughout the process. This is the only way to help new employees truly understand your company culture. Also, always provide everything you can to make the onboarding experience a memorable one: Your employee handbook, past presentations, and photos or videos showing managers and team members.
Finally, a very valuable tip: Recognize new employees early on for their accomplishments and ideas, and find out what else they want to learn in the future. Then connect them with experts in your company or refer them to possible training opportunities.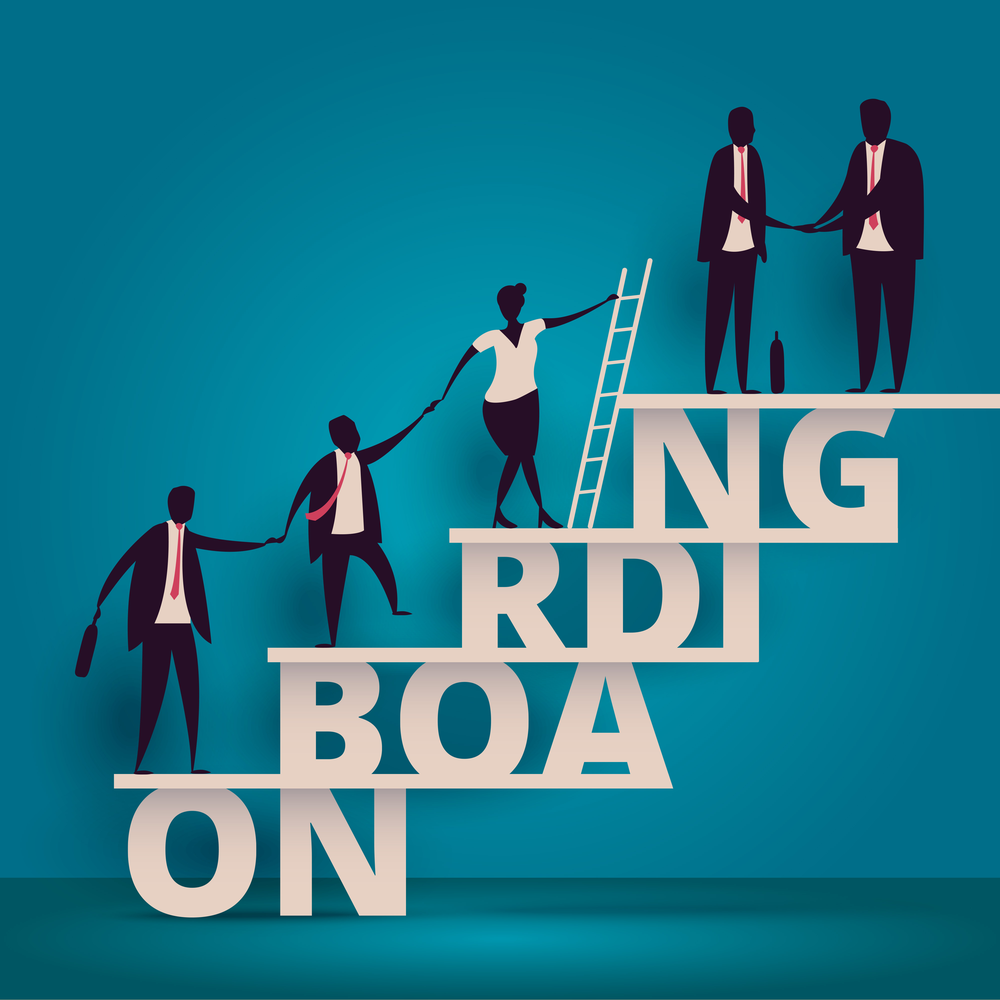 FAQ
Employee orientation: How can successful onboarding be accomplished?
The onboarding of new hires must be well planned: Welcoming the new employee, providing them with all the necessary tools, introducing them to their colleagues, discussing their next goals – all this is part of a successful onboarding process.
What is the most effective onboarding process for new team members?
Prepare co-workers for the new employee.
Have the new hire's workstation ready for use.
Make sure your new employee has access to all necessary programs.
Introduce them and plan to have a team lunch together.
Always schedule enough time for training.
What are typical onboarding tasks?
New hires:
Get to know their future tasks in the company.
Get to know the company structure and the most important processes.
Establish initial contacts with colleagues and information channels.
Get to know the corporate culture.
What should be in the employee handbook?
Handbook topics should include the employer's mission statement, equal employment opportunity statement, contractual disclaimer, and background information about the company.
What is a virtual onboarding?
Virtual onboarding is similar to in-person onboarding, except that it is conducted virtually, using video conferencing tools, online resources and webinars.