Hiring and Recruitment
Learn more about hiring and recruiting process
Whether you are a fresh graduate applying for a first full-time employment, an employee considering a career change, a manager in need of a new team member, or a company owner – you will be dealing with recruiters and jobseekers in one way or another. If you want to have a meaningful impact on your chances to get the next dream job or how your organization attracts and retains talent, you should understand the recruitment process inside and out. With our help you will learn the process steps, focus areas, main trends and best practices – everything you need to know to have a successful recruiting experience.
What is recruitment?
Recruitment is a strategic process of identifying human resource needs of the organization, taking measures to attract top applicants and selecting candidates most fit for jobs. Recruiting is one of the key tasks of the Human Resource (HR) department in any company, irrespective of industry. Recruiting is equally a key concern for most of the CEOs as the companies are heavily competing for top talent and face difficulties to fill job openings, in particular in tech professions.
Hiring vs. Recruitment
Both terms are often used interchangeably. Nevertheless, there is a difference, even if a very subtly one.
The hiring process is concentrated on filling a specific open position and covers:
developing a role description,
setting up a recruitment plan,
advertising the vacancy via multiple channels,
conducting a selection process, based on applications and preliminary (phone/video) interviews,
interviewing best candidates together with the hiring manager and sometimes team members,
initiating background checks of the pre-selected candidates,
facilitating salary negotiations and organizing the paperwork.
As such hiring ends when the candidate of choice has accepted the offer and signed the contract.
Recruitment, on the other hand, is an ongoing process and includes elements of employer branding, training and onboarding of new employees, strategic planning e.g. on which tools to use or on which platforms to advertise company listings.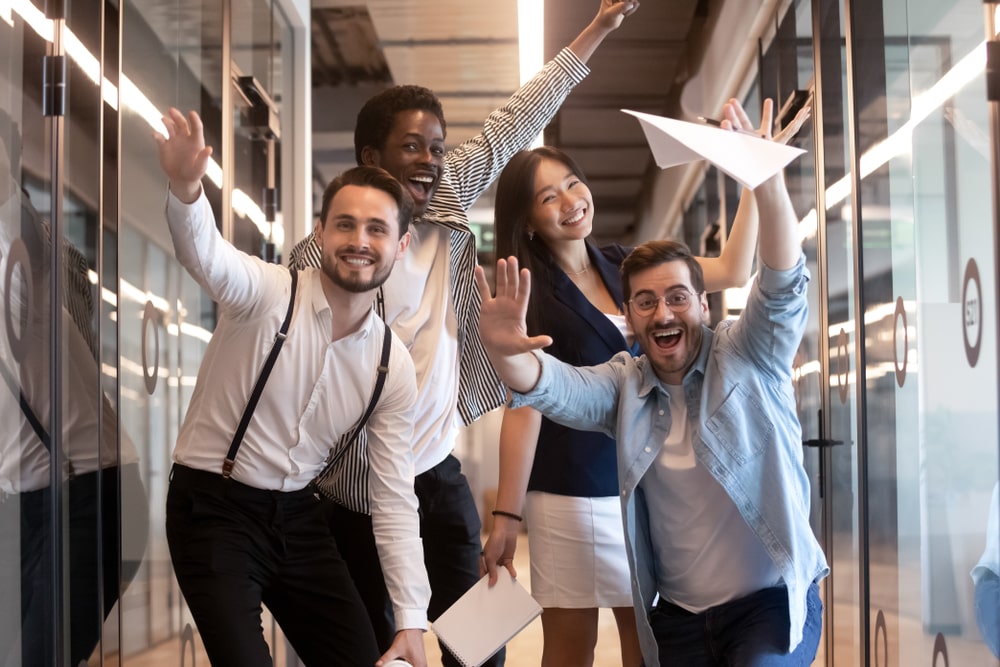 Best recruitment practices for your business
With the changing business needs and workforce trends organizations need to adapt their recruitment strategy. In the last decades businesses had access to a range of possibilities, ranging from fully outsourced solutions to a mix of inhouse and external resources, tools and processes. Many companies spent enormous budgets on targeting "passive" candidates, rolling out the next multi-tiered employee referral program, developing fancy career websites, or introducing AI-supported recruiting software.
However, not all recruiting techniques had success with real life job seekers. So what do you, as an employer, need to do to attract the right people?
Discover other articles in this category to learn more.
Things you need to know about recruitment process to land the best jobs
As a job seeker there are a number of things you need to be aware of to have success with your application. In addition to a strong base consisting of well-written resume and cover letter, good presentation skills and thorough research about the company, here are some recommendations you can use to navigate recruitment process confidently:
❇️ Large companies in the United States often use an Applicant-Tracking-System (ATS). Hence you must finetune your resume using specific keywords to get past the screening process by the ATS before it reachers a recruiter. As a minimum, you should mirror the keywords you identify in the relevant job postings and the job title.
❇️ Don't underestimate the importance of your online presence. According to LinkedIn Global Talent Trends 40% of employers rely on professional and social networks for attracting new employees. Thus employee branding is one of the main recruitment trends. Clean profiles on social networking sites, strong personal brand supported by online presence on LinkedIn or a professional blog can be a game-changer in your next job search.
❇️ Understand the difference between recruiters/HR managers and hiring managers. Even though it is important to convince the HR manager of your interest in the organization and position, your main focus should always remain on the one ultimately making the call. Use the interview process to ask targeted questions that will highlight your strengths as a candidate.
In our series of articles we are pulling the curtain on somewhat intransparent recruiting and hiring process and sharing expert advice, relevant for both candidates and recruiters.