Are you no longer comfortable at your job and have felt like quitting for a while? Making the decision to take the final step is often the hardest part. That's why you should be really sure that quitting is the right step for you.
If you have decided to resign, it is helpful to resign gracefully and personally to ensure a smooth transition out. It is best to be well prepared to avoid making a decision you may regret later. The following steps can help you quit your job with dignity.
1. Making the decision
Before you resign, you should think carefully about whether leaving a toxic work environment is the right path for you. Think about whether there may be other ways to resolve the issues.
To help, you can ask yourself the following questions:
Could you be happy in another department or on another team?
What would need to change about time management?
Do you have conflicts with your boss or your colleagues?
Are you dissatisfied with your compensation?
Is the workload too heavy?
What position do you need to feel comfortable in?
What can improve your mental and physical health?
What should future employers do for a good work-life balance?
Many problems can be improved through conversation, a transfer, or better time management. When talking with the boss, be sure to use an appropriate tone and remain respectful, no matter how agitated you are. If your boss can't or won't offer you any options other than resignation, take the plunge.
2. Preparing for quitting
After you have decided to quit, you should try to stay in your current job for a few weeks or even months to prepare for re-entry into the job market. Keep the following points in mind when preparing for your resignation:
Make financial preparations
Remember that you will have to give up your current paycheck, so you need a solid financial plan. Financial worries cause stress and limit your quality of life. If you have savings that cover your immediate expenses for six months, you will have an easy transition.
Stay productive
Try not to transfer your negative feelings about your employment to other areas. Continue to be active and look for new jobs, accept interviews and do not give up.
Express your frustrations outside the workplace
Be selective about whom you tell about your work-related stress and plans to quit the toxic environment. This may include colleagues who are no longer with the company or friends who are not with the company. Avoid venting on social media about your work life and work environment or limit the privacy of your posts. Do not gossip about your toxic workplace and toxic behaviors of co-workers. Keep personal reasons for your termination best to yourself.
Update your professional networking profiles
Update your resume, as your skills and accomplishments will determine how quickly you find a new job. Experience and positive job references will help you in your job search.
Save everything you need to help you find a new job
Your company may not let you back into the office after you quit or may not give you access to company records. Therefore, send all non-protected documents such as testimonials, awards and project descriptions to your personal email.
Inform your employer
Give at least two weeks' notice before you leave so your company can put a transition plan in place and find a successor.
It would be best to leave your current employer on good terms, as you may need them as a reference in the future. Recruiters may also contact your previous employers to review your work history. Also, you can leave with a better feeling if the termination goes smoothly.
3. Resigning from a toxic job in a decent way
It is important that you politely inform your employer of your decision to leave and give them time to think about it and arrange for a replacement. Therefore, follow these tips to separate yourself from your employer:
Inform the employer at least two weeks in advance
Respect all deadlines
Hand in your notice in person
Behave professionally and politely
Be brief
Write a resignation letter
Say goodbye to your colleagues
A smooth exit can help you in your job search, as many employers will ask former employers, colleagues and bosses about the potential applicant. It's also easier for your mental health to go in peace from your current job, knowing that you acted to the best of your ability.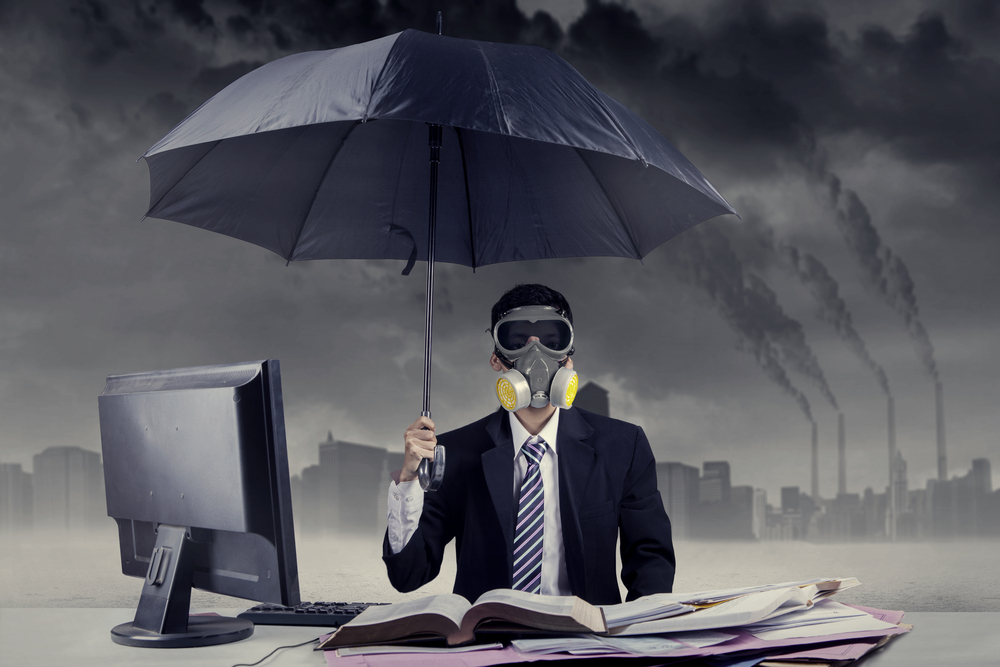 What is a toxic work environment?
A toxic work environment is when your workplace negatively impacts your social, physical or emotional well-being. A toxic workplace affects you personally. Your problems at work haunt you all the way home. It causes problems in your relationships, makes you sick, and disrupts your mental health. As you can see, toxicity in the workplace hurts far more than your career. A toxic workplace can be influenced by many factors like toxic employees, bad bosses or bad communication. If some of the following signs apply to you, you are probably working in toxic work environments:
An atmosphere of anxiety
No work-life balance – you have to stay late, come in early, or work on days off
Lack of support
Micromanagement – someone is constantly looking over your shoulder
Lack of accountability
High turnover
Abusive behavior
If you find yourself in a situation like this, it's time to look for a new job or lay out the issues and try to resolve them. Watch out for red flags like these on the job search to avoid falling back into a toxic work environment.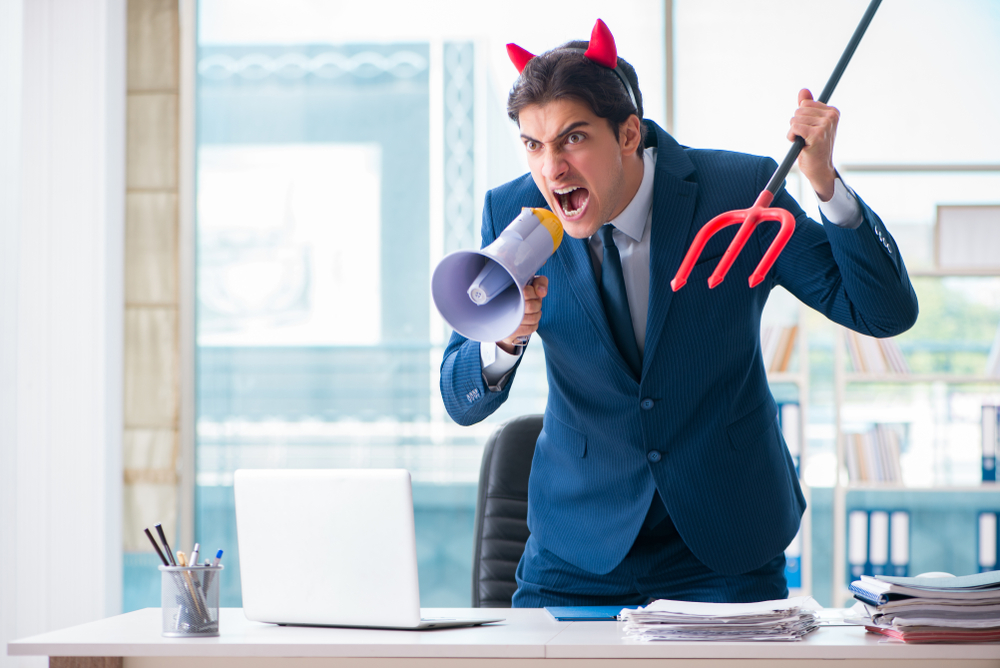 Why people leave their jobs
According to Forbes, job dissatisfaction is the second most common reason for quitting. Interestingly, finding a job that matches personal values is the third reason. Many people do not give up hope to find a job more suitable for them and become happy. At the same time, a new position is not the only factor that restores work-life balance. Self-care, vacation days and a healthy workplace are also extremely important.
Other reasons people quit a toxic work environment include:
Better pay
Feeling undervalued
Poor management
Lack of advancement opportunities
Little to no recognition
No autonomy
As you can see, most of these reasons are also signs of a toxic work environment. When your current boss doesn't care about you and the other employees, you should leave the company and look for the support you need, which you can find in a happier working place.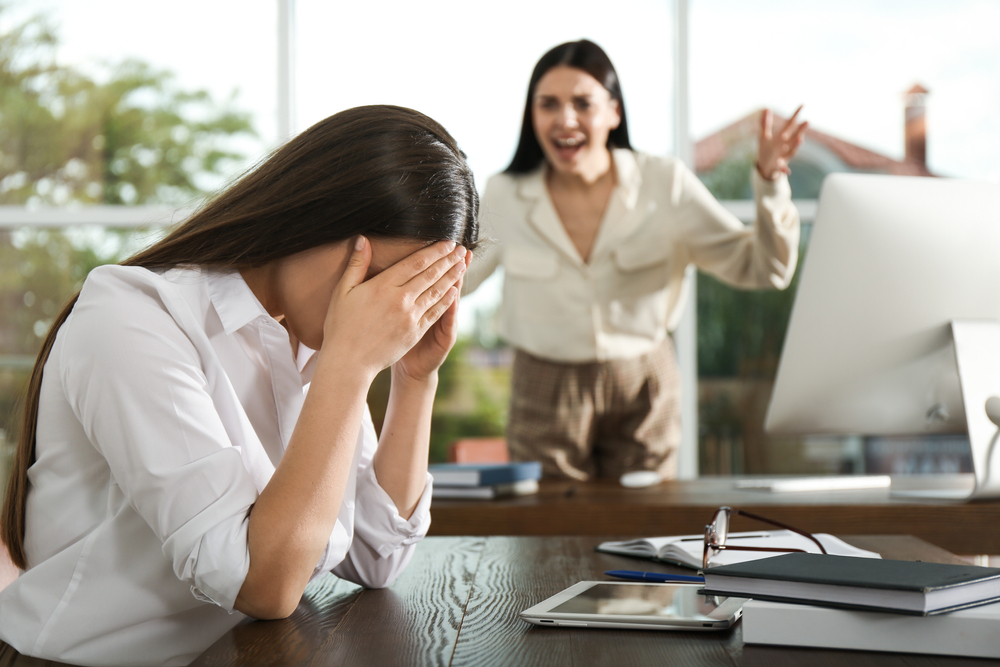 Signs of a toxic workplace
There are many typical characteristics of a toxic job. Pay attention to the warning signs to break the spiral of negative feelings in time. If you are feeling uncomfortable, leaving a toxic work environment is the right decision.
Poor communication
Inadequate, confusing or scattered communication is the cause of so many problems in toxic workplaces.
In fact, communication skills are the most important skills needed in any successful business. Poor or absent communication can cause communication problems on many levels. Task assignments and project details can be misunderstood, the organization can suffer, and team morale can also suffer if an employee feels misunderstood.
Cliques, exclusion and gossipy behavior
Workplace toxicity is naturally exacerbated by toxic behavior such as bullying, exclusion, and disrespectful behavior. Gossiping and whispering should be avoided at all costs. Nobody should bad mouth coworkers and bosses.
In contrast, emphasis should be placed on building a community and integrating every employee. Having lunch or coffee together can help build a sense of community and get to know each other better.
Bad leadership
Bad leadership is one of the main causes of a toxic work atmosphere. Disorganized and disrespectful behavior naturally falls back on employees and causes a bad mood.
A bad boss often doesn't care about his workers and their development. If you're looking for a new job or your next position, pay attention to how employees talk about the boss. The new employer/ boss should be a good fit.
Suppressed growth
In a bad work environment, workers experience little to no growth opportunities. If your workplace doesn't offer career options, mentors or training, you should look for a new job.
Rapid employee turnover
Rapid employee turnover is a pretty sure sign that a workplace is toxic. Leaving a toxic workplace is a difficult decision. If you find that several people are making this decision, then something is really rotten. Conversely, if employees are constantly being fired or laid off, it can be a sign of other toxic elements.
A high turnover rate usually means there is disorganization, lack of direction, poor leadership or little opportunity for development. In this case, leaving the toxic job should be easy.
Finding a healthier workplace
After leaving your last job with a toxic work environment, the last thing you want to do is return to another toxic work environment. That's why it's so important to be intentional about potential red flags when looking for a new professional life.
Think about what you want your new work environment to look like and what values the new company should have. How do you envision the new team and what do you need to be productive and healthy.
Since you have the longer lever in your job search, you can send your applications to where you are likely to feel comfortable.
Read through reviews of the new company ahead of time or talk to employees. This is the only way to find out if the new job is a better fit for you than the old, toxic job.
A healthy company culture, thoughtful use of human resources and nice coworkers form the basis of a positive work environment. As a new employee, it is important to make contacts with other employees, to exchange ideas and to integrate. In this way, you will be accepted more quickly in your new position and may create new connections among the workers or make a new friend. This will make work even more fun.