Nowadays much of life takes place online. Whether it's phone calls, data transfer, education or activities – if you want to keep up, you have to go online.
This also applies to companies, business, schools and other set-points. Dealing with digitization will be ingrained in following generations – but what if you are still part of the offline generation? Confident use of cell phones, tablets, PCs and the associated tools, as well as an orientation in a wide variety of programs, are often prerequisites for a job and are considered so fundamental that they are not even included in the job description.
If you have certain computer skills and knowledge, you should mention it in your resume. The mastery of certain programs can bring significant advantages in the fight for the dream job and convinces the hiring manager.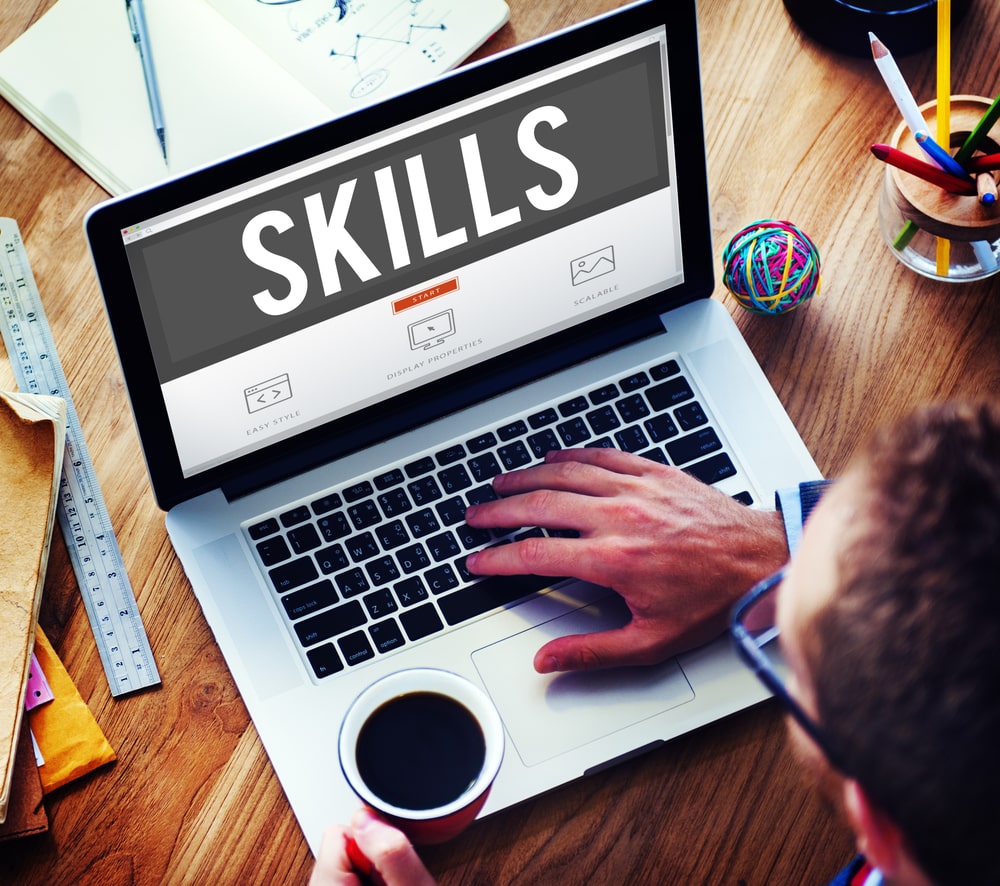 What are computer skills?
Computer skills are abilities related to using and creating computers. They can range from being able to use email to assembling motherboards.
Computer skills can be categorized into two groups – software skills and hardware skills.
While software skills involve the use of computer programs like Microsoft Office and the efficient use of other computer programs and applications, hardware skills allow you to physically operate a computer.
Hardware skills can be as simple as knowing how to turn devices on and off. They might also involve more complex tasks like connecting machines to networks, changing parts or fixing broken devices. For these complex tasks, many employers hire trained technicians with advanced computer skills.
Below you can find a list of hardware skills and software skills. If you have any of these technical skills and they're relevant to the job you want, list them in the skills section or the experience section of your resume.
Some common computer skills examples include:
Analytics
Social media
Graphic design
Microsoft Office
Spreadsheets
Email communication
Marketing automation
Data visualization
Certain software skills are more commonly desired in different fields. That is why you should read the job description carefully and take note of the requirements listed there.
To find out which skills employers in your industry might expect, spend some time researching the most common software skills for your career.
If you're a computer programmer, you may be required to know various coding languages like Python, C++, Java or HTML, among others. Those who are applying for positions in administrative assistance will likely need be experienced with Microsoft Office Suite, Google apps and accounting software.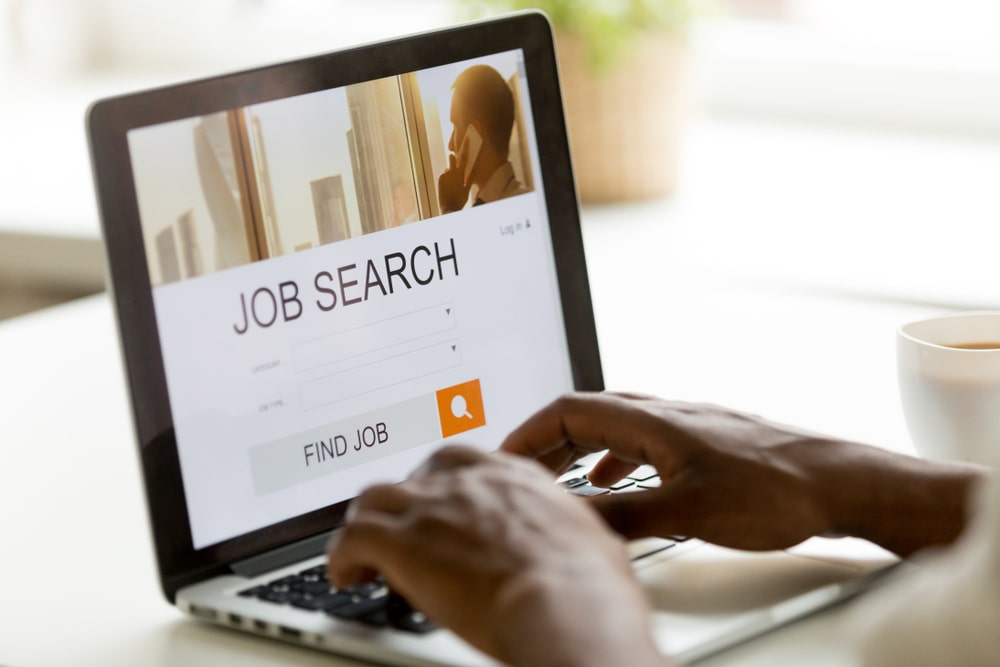 Why are computer skills important?
Most jobs today require the use of computers, mobile devices or software applications in some form. Some employers require prior knowledge or experience with certain applications, while others provide on-the-job training.
If you are familiar with common software, you may find it easier to learn new programs.
Often, without the skills to handle digital devices, you won't get a job offer in the first place. Keeping up with younger colleagues is also becoming increasingly difficult for many people who grew up without digital devices.
Whether you work in customer service, manufacturing, food service, or engineering, employers use computer applications to automate certain tasks, streamline communications, and more.
Applicants with computer skills are in high demand due to the increasing prevalence of technology in the workplace.
You can show off your computer skills by highlighting computer-related requirements in job postings and explaining in your resume how you meet or exceed those requirements based on your past experience.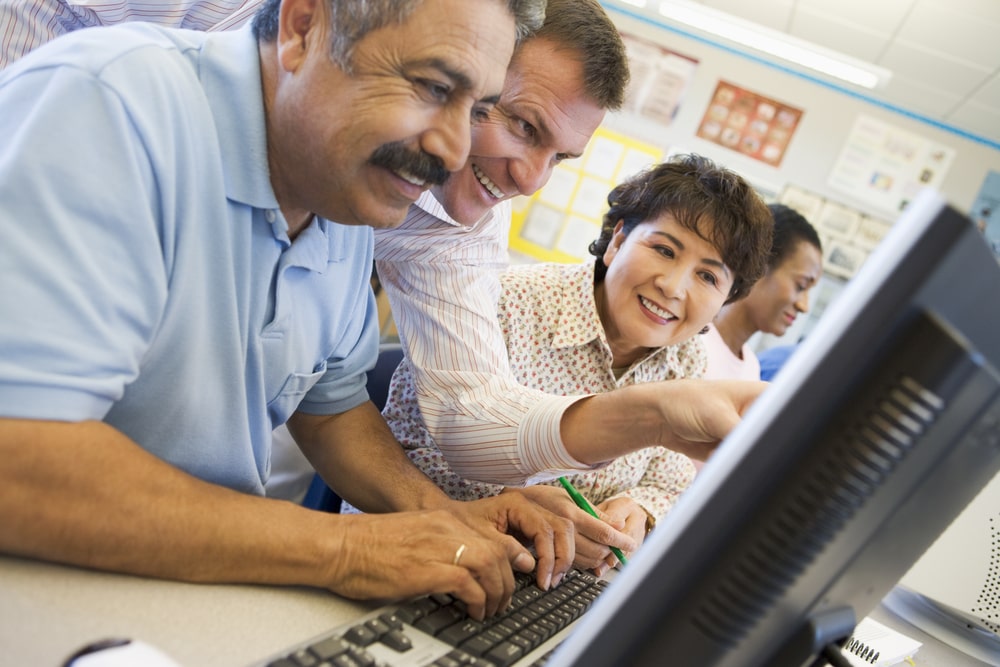 Best computer skills for a resume
Coding skills and computer programming are vital for most tech jobs like software engineer or programmer. But they're also handy in almost any job.
To make sure you have the computer skills on your resume that hiring managers are looking for, this guide will walk you through how to add the right computer skills which guarantee job interviews:
Foundational Computer Skills
These computer skills are used in offices worldwide and are for people who are not IT specialists.
Email: Gmail, Outlook
iWork: iCloud, Keynote, Numbers, Pages
G Suite: Google Docs, Drive, Calendar, Sheets, Forms and Gmail
Microsoft Office 365: Excel, OneDrive, OneNote, SharePoint, PowerPoint, Word
Operating Systems: Mac OS, Microsoft Windows
Web Browsers: Safari, Chrome, Firefox
Web Tools
Companies are always looking for people, who are talented and can drive more content to their websites and who are comfortable using online platforms.
Blogging: HTML, CSS, WordPress, Content Management Systems
Search Engine Optimization (SEO): MOZ, Google Analytics, SEMrush, Ahrefs
Social Media: Facebook, Twitter, Instagram, Pinterest, TikTok, Youtube, Hootsiute
Collaboration Programs: Asana, Dropbox, Skype, Wimi, Slack, Trello
Software Skills
Companies use different software, that is why you have to make sure that you only include software skills applicable to the job you are applying for. Don't just list software skills on a resume. Show what you've achieved with bullet points.
Accounting: Quickbooks
Design & Creative: Adobe creative suite: Dreamweaver, Illustrator, InDesign, Lightroom, Photoshop
Data Science & Analysis: Apache, Data management, Data mining, Data modeling, SAS etc.
Enterprise Applications: Customer Relationship Management, HR-management tools, E-commerce systems
Web development & Programming: Java, Javascript, Swift, Perl, Python etc.
Hardware Skills
Devices & Peripherals: Cables, Hard drives, Printers, Routers, Workstations
Maintenance: Backup and recovery, Equipment repair, Tech support, Troubleshooting
Networks: Cloud management, Network configuration, Security systems, WAN/LAN
Basic computer skills & advanced computer skills
Google Workspace:
Businesses and companies of all sizes use Google products, from Gmail for emails to Google Docs for collaboration. Google Workspace has become so popular that many offices have replaced Microsoft Office with Google tools. Once you get familiar with Google Workplace, you can add the skills on a resume. Google Workplace is easy to learn and belongs to the basic computer skills nowadays.
Web tools:
One of the most in-demand resume computer skills in 2022 is the ability to use certain web tools. As companies spend more time growing their online presence, every modern workplace needs you, when you have a basic understanding and basic knowledge of SEO, Google Analytics, HTML or CSS.
Social media:
Many of us use Facebook, Instagram, TikTok & Co when we're avoiding work, but knowing how to engage and grow an online following is a key computer skill that companies want.
Social media skills are part of basic computer skills nowadays. They are now highly desired as companies look to increase and manage their online presence.
To show your skills using social media, add details on the platforms you can use to your resume.
A special program is LinkedIn. Although it is not a traditional social media platform, it can help you and other job seekers to find your dream jobs. You can learn how to upload your resume in LinkedIn to make the job-hunt process faster.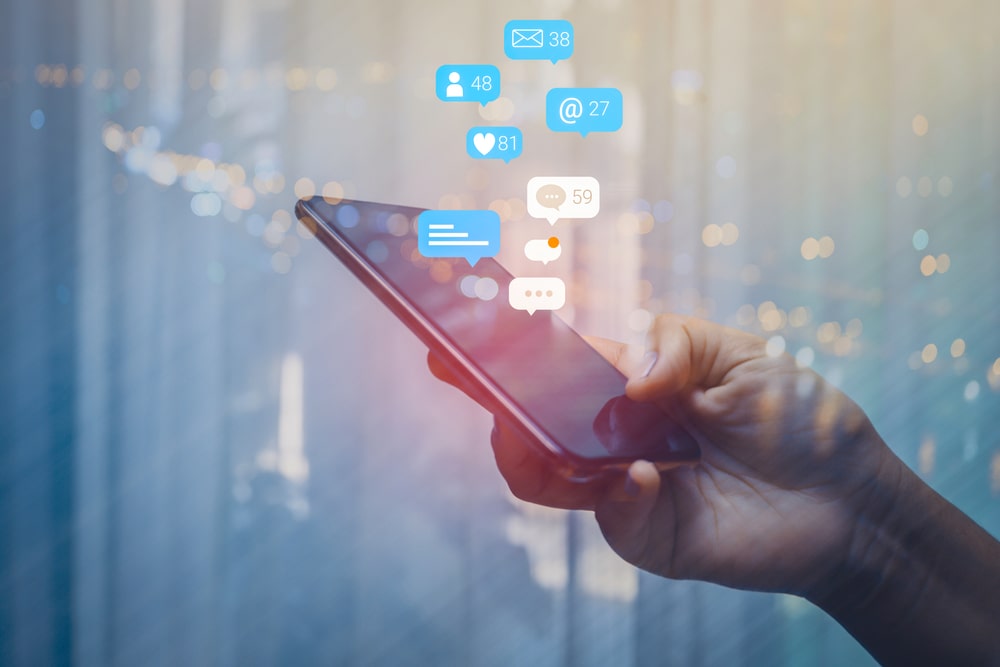 Collaboration tools:
Since the onset of COVID-19, more employees are working from home. Many businesses use communication and collaboration tools to help with productivity.
As companies expect you to be able to work remotely, teams need to collaborate and communicate online. Tools such as Slack and Skype are popular among businesses where workers often telecommute.
Having basic skills in Skype, Zoom, Dropbox or Trello can give you an advantage in the working community and you can help team members who do not have these new computer skills.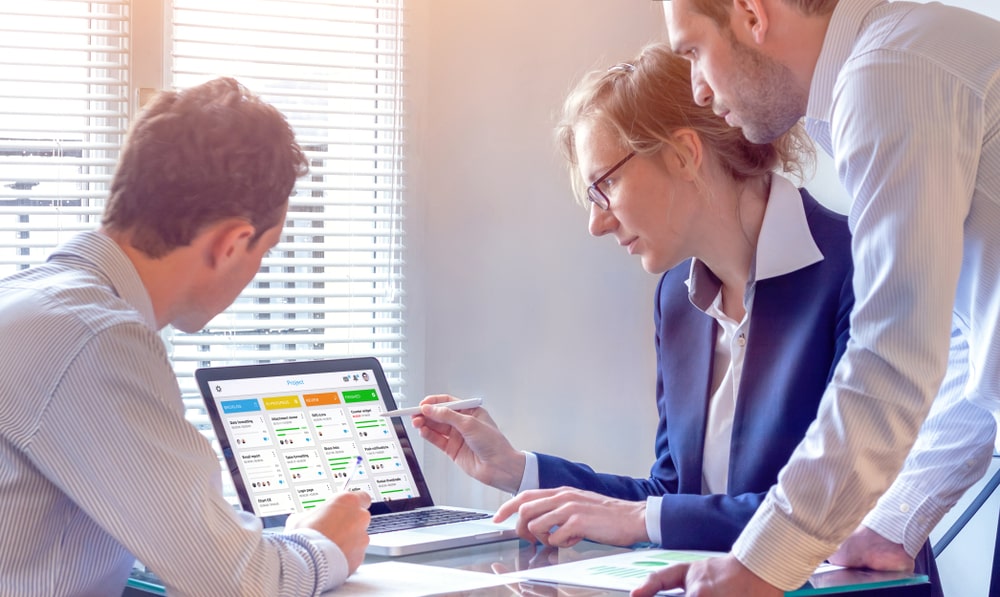 Email:
Most people know how to send and receive emails. However, if you understand in-depth computer skills such as encryption and mail merges, mention them on your resume because relevant computer skills show employers you can exceed expectations in the workplace.
Operating systems:
An operating system is the software that supports and manages computer's basic functions. Although there are many different operating systems, most employers use either Windows or MacOS. Many people forget to mention that they are comfortable using both Microsoft Windows and MacOS. If you can jump between the two systems with ease, include it on your resume.
Remember that most hiring managers only spend a few seconds looking through each of the hundreds of resumes they receive. Your resume is your biggest chance to show that you are worth interviewing.
Mentioning your proficiency with these two standard OS systems could give you a head start if you need to take a basic computer skills test during the interview.
Microsoft Office and iWork:
Any office-based role will require some familiarity with basic word processing software and spreadsheet programs such as Excel and MS Office skills,as well as other common productivity software like PowerPoint, Outlook and OneNote. Basic knowledge of productivity software suites can add value to your resume.
Presentation software is also important to have a basic knowledge of in many careers both for organizing and presenting ideas in a company, internally and externally. There are several programs you can use to create presentations, including PowerPoint, which is the most widely used software across industries.
Hiring manager will see in your resume that you are comfortable using for example the latest version of Office365 and familiar with other important computer skills and invite you to an interview.
Accounting and enterprise systems:
Accounting software skills are important if you are applying for positions in the finance or business sectors.
Quickbooks is a popular software package used by small and medium-sized businesses for tracking expenses, calculating payroll, and invoicing. It belongs to the most important computer skills and impresses hiring manager.
If you're a seasoned professional with knowledge and experience in similar software, put the top computer skills in a prime location on your resume.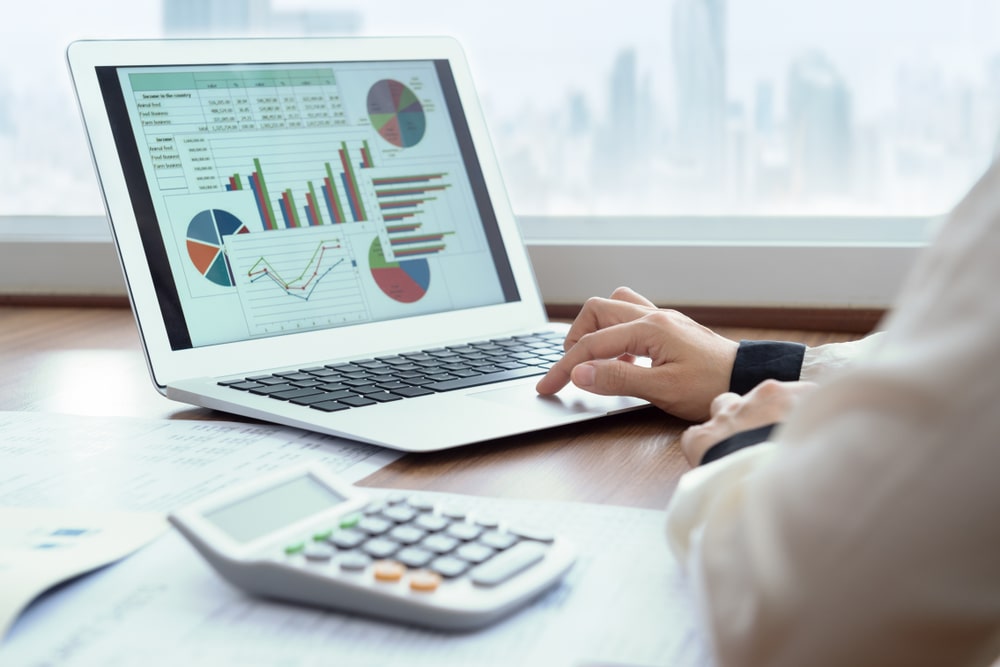 Design and creative computer skills:
Companies are always on the lookout for talented candidates who can bring their brands to life and give them the visual edge in the marketplace.
From designing magazine pages to retouching photos, proficiency with software such as Adobe Creative Suite is one of the hottest computer software skills in 2022 because branding is more important than ever. Having advanced skills in Photoshop, Lightroom or InDesign can bring you an advantage in the job market.
Data science and analysis:
Businesses use data to understand their customers and gain a market advantage, making data science and analysis highly valuable skills. Programming, data mining, modeling and management, machine learning and other skills are all examples of essential computer capabilities that professionals need to hone today.
Spreadsheets are applications used to organize data into tables and quickly calculate numbers. Spreadsheets can also be used for advanced data analytics.
Some employers may expect you to possess basic working knowledge of spreadsheet software. If you're applying for more technical jobs, you may need to know how to use advanced spreadsheet features.
Refer to the job posting to understand whether the employer is looking for these skills, and if so, to what level they require you to manipulate data in spreadsheets. If it seems your skills are not advanced enough, spend some time practicing.
There are many online and in-person classes you can consider taking.
You can learn and improve programming skills, database management and other computer skills in online courses and can thereby impress your employer.
Artificial intelligence:
2025 Machines will do more jobs than are done by humans yet, and that growth may be accelerated by the need to socially distance. So employers need workers versed in artificial intelligence, machine learning, neural networks and algorithm development.
Job seekers with above mentioned skills can improve their resume skills section with these top computer skills to increase the chance for a job interview.
How to list computer skills on your resume
Computer proficiency like Excel skills, web skills or data management skills should not be missing in any resume. You can add key skills and your level of proficiency in your resume in different ways:
Add computer skills to your summary
List computer skills in your skill section
Provide proof of your computer skills in your work experience section
Include computer-related certifications on your resume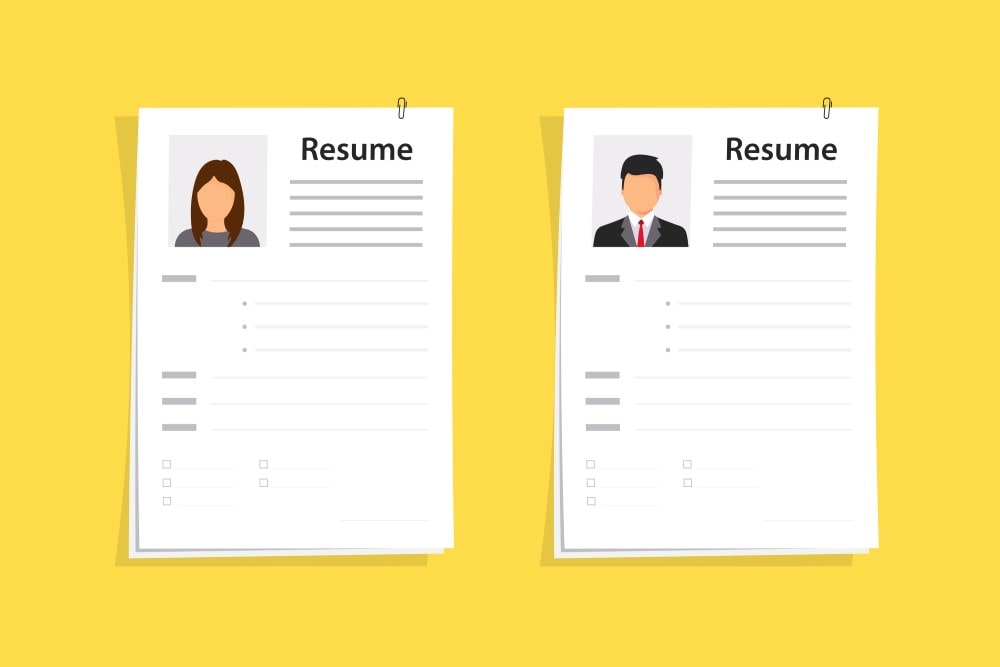 You can use a resume template with two columns for more overview or you can place your computer skills in an extra computer skills list in the skills section at the top of the page.
Use your skills section to list all the other skills you've picked up over the course of your career.
Both options will draw a hiringmanager's eye to your key skills.
If you have a long computer skills list or hardware skills, you can keep them separate by creating a separate technical skills section or even specifically calling it "Programming Skills" or "Hardware Skills" for clarity.
Use a realistic description of your skills:
Level of Computer Skills for a Resume
Level 1—Fundamental (or one star out of five, etc.)
Level 2—Basic (or two stars out of five, etc.)
Level 3—Intermediate (or three stars out of five, etc.)
Level 4—Advanced (or four stars out of five, etc.)
Level 5—Proficient (or five stars out of five, etc.)
Finally you have to add certifications to your resume and display relevant academic degrees and computer-related capstone courses and other relevant skills on your resume
Levels of Proficiency
There are many assessments used in the job market to identify a candidate's level of computer skill proficiency. One of the most widely used is the International Competitions and Assessments for Schools, also knows as ICAS. The ICAS Digital Technologies assessment evaluates skills and knowledge in the above technology categories and then grades your level of proficiency using a letter rating between A and H.
In today's information and technology age, it's no surprise that job seekers with strong computer skills land far more jobs than those who don't. Hiring managers are looking for competent and motivated employees who are willing to move with the times and adapt their skills to the digital age.
The rating system most hiring managers are familiar with though is simply rating your computer skills as either fundamental, basic, intermediate, or advanced.
Fundamental Computer Skills
Fundamental computer skills include simple things like typing and using a mouse. Turning devices on and off can also be counted as basic knowledge. Fundamental computer skills mean that you have little or no computer experience.
If you have fundamental computer skills, you should be able to:
Identify the basic components of a computer like keyboard, mouse, screen, etc.
Understand menu bars
Create, save and delete documents
Operate the print function
Recognize icons like sound, internet, video, etc.
Basic Computer Skills
The next level are basic computer skills. Essential computer skills require some level of computer experience, including a basic understanding of email, word processing, graphics, and spreadsheets.
If you have basic computer skills, you should be able to:
Write, modify, and edit text using a word processing application
Create and format simple spreadsheets
Create basic presentations
Know how to forward and cc emails
Understand how to search, assess search results, and download information from the internet
Intermediate Computer Skills
Intermediate computer skills build upon the basic level of proficiency. Intermediate computer skills require a moderate amount of previous computer experience, including a moderate understanding of operating systems, word processing, graphics, spreadsheets, and databases.
At an intermediate level of computer proficiency, you should be able to:
Understand operating systems
Understand how to use flash drives and memory cards
Know how to insert hyperlinks and tables on word processing applications
Understand how to insert links and videos into presentations
Know how to use CD, DVD, and mp3 players
Modify your signature, recognize and sort spam, and recognize file formats when using email
Conduct complex sorting, applying filters, and using different views on spreadsheets and databases
Advanced Computer Skills
The final level of proficiency is advanced computer skills. At this stage, you will be able to use word processing, email, the internet, and spreadsheets to their fullest capacity. You will also start to understand basic software development and programming principles.
At an advanced level of computer proficiency, you should be able to:
Understand computer hardware and software components
Execute complex operations, formatting, and tables in word processing applications
Integrate multimedia elements into presentations
Create distribution lists and complete advanced file transfers using email
Create 'if' statements, create complex graphs/charts, and use complex functions like macros and VLOOKUP in spreadsheets
Have a fundamental understanding of programming principles and concepts
How to learn new computer skills for your resume and career
Are you worried about not having the computer skills needed for a position? If so, there are plenty of tools to help you get up to speed quickly.
A good option is to enroll in a course at a local school or library. For beginners, many public libraries teach basic computer skills, so ask your neighborhood branch when the next lesson is. If you are more advanced, consider enrolling in a technology certification course at a local community college. They are cheaper and require less time than a full-out degree program.
If you are unsure whether the job you are applying for wants computer skills, look to the description of the job posting. If the requirements call for specific computer skills, then be sure to add the ones that you have to your resume.
Depending on the job description you may need different key skills on your resume.
Operating systems:
Operating systems like Microsoft and Apple offer training programs and hand out a certification at the end. You can insert the certificate when creating your resume writing.
Google:
Need to get up to date with the latest remote work and collaboration tools? Google workspace Learning Center shows you how to use tools like Docs, Drive and spreadsheet software or communication tools.
Certifications:
If you're specifically interested in showcasing your graphic design skills,consider obtaining an Adobe Certification.
Best computer skills hiring managers want in resumes
Basic computer skills:
Typing
Emailing
Graphic Editing
MS Outlook
Word Processing
Internet Research
Spreadsheets
MS PowerPoint
Electronic File Management
Presentations
MS Word
MS Exel
Hardware:
Cabling
Hardware Troubleshooting
Servers
Networking
Screen Repair
A/V Setup
Software:
Software Development
Java, JavaSkript
CSS
Python
HTML
Web Development
Agile Development
Graphic Design & Word Processing:
Graphic Manipulation
Document Formatting
Adobe InDesign
Art Design
Adobe Photoshop, Adobe Illustrator
Microsoft Publisher
Spreadsheets & Databases:
MS Excel
SAP BI
Statistics
Excel Macros
Data Analytics
Relational Databases
IT Support:
Client Server Management
Network Support
Troubleshooting
Systems Administration
Marketing:
Digital Marketing
Social Media Marketing
Graphic Design
Google Analytics
Facebook Ads
WordPress