Job seekers who enjoy working in a fast-paced environment, listen up! Have you ever thought about applying for a restaurant job?
Server positions come in a wide variety of forms. This means that you can choose whether you want to work in an upscale restaurant serving gourmet dishes or prefer to work in a cozy café where you can really get to know your patrons and don't even have to ask them how they want their coffee at some point.
This also means that a restaurant server resume may differ depending on the position you are applying for and the requirements of the particular job posting. So, before sending your job application to the hiring manager, make sure to check out our guide to get some expert tips on how to write the perfect server resume.
We make creating resumes super easy,
explaining how to write a job-winning server resume by really elaborating on the server job description;
and providing you with a great server resume template and various types of sample server resumes you can choose from as well.
With our "resume builder" you can easily write your own server resume and then – by navigating our job search portal – you are literally just a few clicks away from the server job of your dreams!
What is the best resume format for serving professionals?
First things first: The right resume format.
Why is a proper format so important for any server position? Because no hiring manager will even take a single look at the content of your CV if you don't adhere to the correct resume format. It should therefore be well-structured in its entirety and very clear and concise in each part.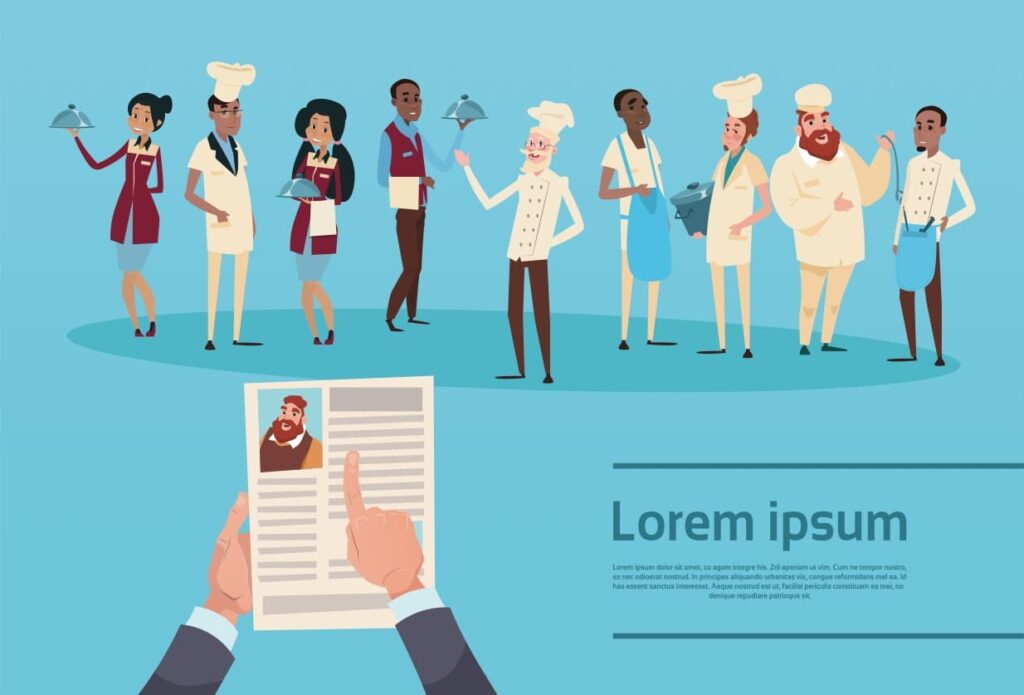 That is why we suggest that you format your server resume in reverse chronological order. This means you list your most recent work experience at the beginning of the document. In this way, HR managers will see your latest – and probably also most relevant – job title first.
Another advantage of the reverse chronological CV is that most hiring managers are familiar with this layout. This specific format also helps you get past the so-called "applicant tracking system". Many employers use this tool to eliminate unsuitable applicants.
📝 Note: We will go into more detail about which keywords/skills are appropriate for a server resume later in this guide.
💡 Tip: Simply put, your CV should be as neat and easy to read as the menu in a fancy restaurant. So, divide the document into logical sections, choose the best font, and keep it short.
How to write a resume summary/objective for a job in the food industry?
If you are applying for a server job, it is advisable to include a resume summary or even a server resume objective at the very top of your page. If you have never heard of either of these terms, we will give you a brief introduction:
Both a resume summary and a resume objective serve as an outline of your most important skills and abilities.
This way, recruiters can skim the top of your page and easily decide if you're a good fit for them, or if you're not as well suited for the job.
This means that you should put a lot of effort into those few sentences at the very beginning of your server resume.
📝 Note: In a resume summary/objective, list your server skills in a single paragraph rather than in bullet points.
💡 Tip: Pay close attention to the server job description when writing yours. The better it matches the profile, the more likely it is that the HR manager will read on!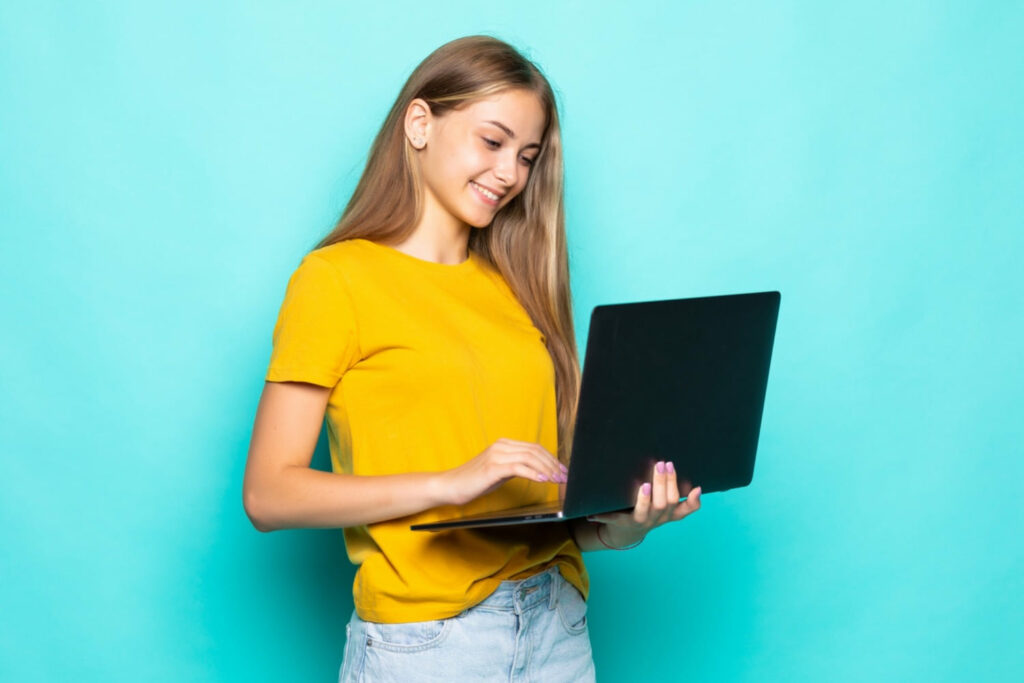 If you have extensive experience, you may opt to write a resume summary. If you feel that you would like to highlight your aspirations or even soft skills, you can go with a server resume objective.
Server resume summary example
"Certified food manager with 5 years of experience in a fast-paced food preparation environment. Proven interpersonal competencies and exceptional service skills, with the highest customer satisfaction among all restaurant employees."
Server resume objective example
"Outgoing student looking for a part-time job as a server. Demonstrated excellent time management and attention to detail as a student with outstanding academic results. Fluent in French and has previous serving experience."
What are the most important server resume skills?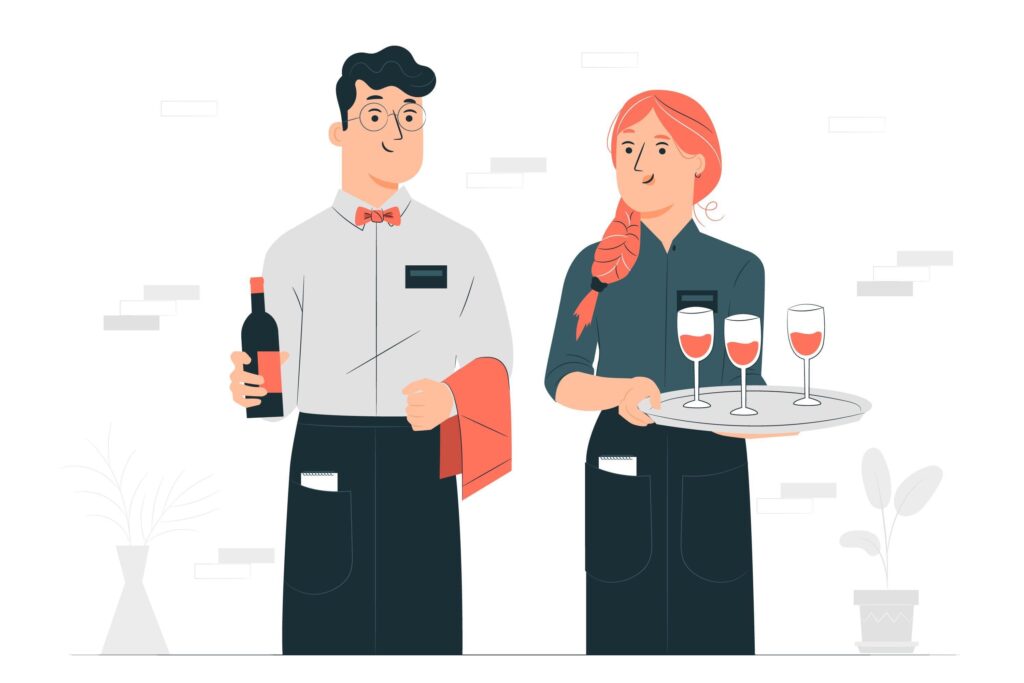 As we mentioned earlier, a great restaurant server resume has to contain specific keywords that are tailored to the job description in the job ad. A fine dining server resume, for example, should definitely include abilities like "excellent customer service" or "strong time management skills".
To help you select relevant skills, we've compiled a server skills list (divided into hard and soft skills) that you can use for your own bullet points on your resume:
Server resume hard skills
Computer skills
Cash register knowledge
Point of sale (POS) systems
Basic mathematical proficiency
Food safety procedures
Knowledge of wine combinations
Safety awareness
Physical fitness
Cash and credit transactions
Dining room set up and design
CPR and first aid
Vendor management
Inventory
Restocking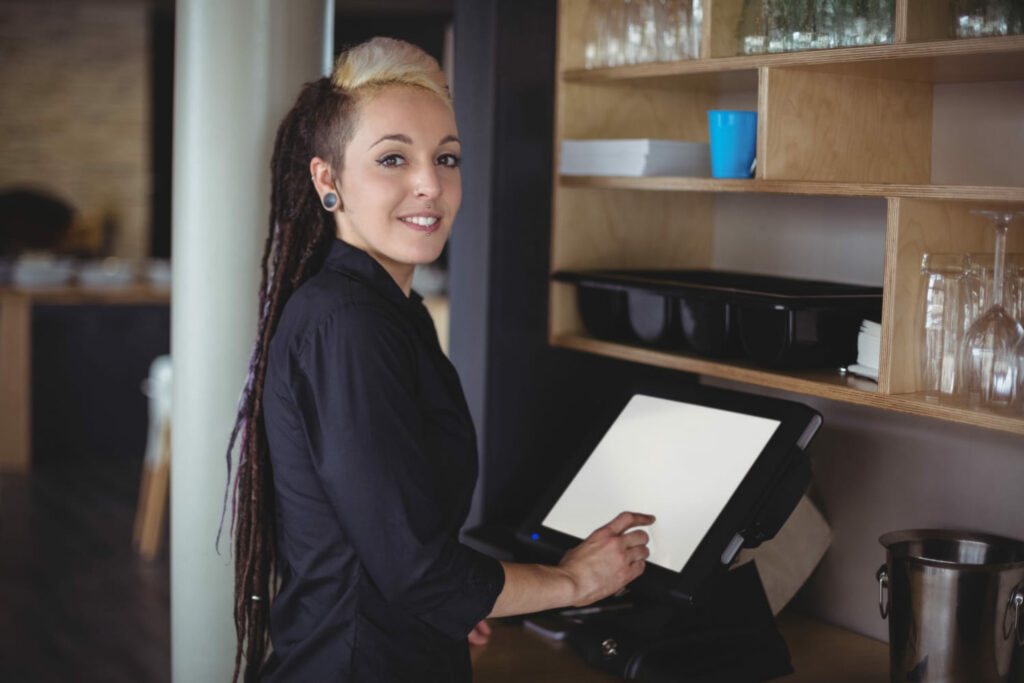 Server resume soft skills
Problem-solving
Courtesy
Friendliness
Detail orientation
Stress tolerance
Decisiveness
Communication
Multitasking
Teamwork
Conflict resolution
Active listening
Interpersonal skills
Time management
Decision-making
Active learning
Example: Restaurant server resume skills
Take a look at the following job description bullet points. We've highlighted some in-demand skills that you can emphasize in your own resume, and thus respond to the ad with a truly job-winning server resume:
"We are looking for someone to serve food and beverages to customers using our new delivery system.
Duties include:
Greeting guests, advising them on food and beverage options, interacting with customers, providing a welcoming atmosphere.
Routing orders to the kitchen via the POS system, responding to guest requests immediately, taking payments, giving correct change, clearing and re-setting tables."
Abilities you could mention here: Knowledge of POS systems, math skills, courtesy and friendliness, as well as knowledge of wine pairings.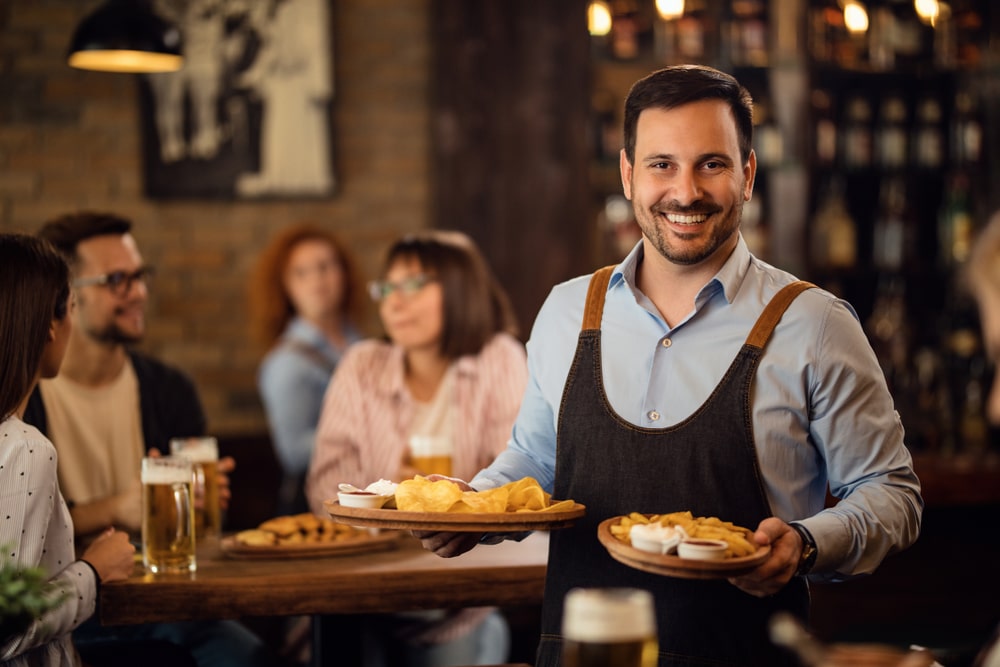 3 server resume examples to professionally highlight server skills
We now want to provide you with a resume template so you can easily create your own resume based on this sample. To make it easier for you, we have listed three different resume examples.
Just choose the template that best suits your server job ad and start writing!
📝 Note: In the first example we will provide a full resume template (useful if you are inexperienced in resume writing), the other server resume examples focus mainly on skills and experience in bullet points.
Server resume example #1: Fine dining server resume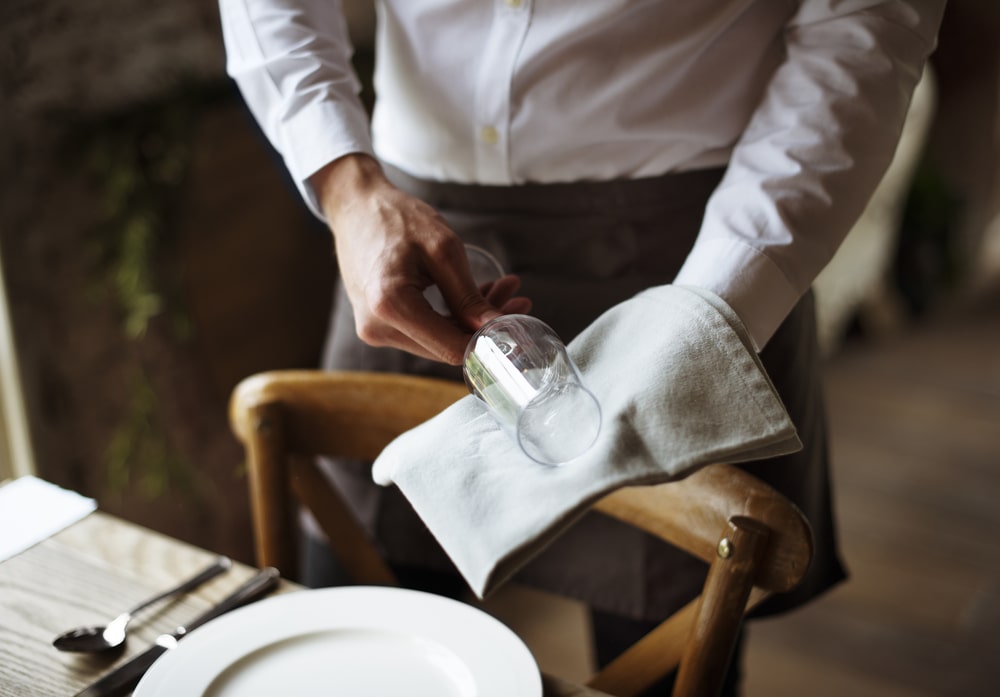 Mick Jackson
123-456-7891
Summary
Accomplished server at an upscale restaurant with over 10 years of experience and excellent customer service skills. Achieved a 98% client satisfaction rate at XY. Five time employee of the month at XX. Dedicated to providing a unique, luxurious dining experience for your guests and utilizing my expertise to help maintain your restaurant's impeccable reputation.
Experience
XX (September 2018 – June 2022)
Delivered excellent customer service: Greeted customers, offered perfect seating according to their wishes, explained food and beverage offerings
Checked cash register at the beginning and end of the day to verify revenue sales
Dedicated team member along with other restaurant employees to continually ensure customer satisfaction
XY (May 2010 – August 2018)
Provided full service at tables with a consistently high client satisfaction rate
Served up to 150 guests per shift
Took a personal approach by interacting with patrons and remembering their usual orders
Ensured customers were treated respectfully and professionally at all times
Skills
Customer service
Teamwork
POS systems
Time management
Detail orientation
Communication
Active listening
Languages: English (native), French (fluent)
Education
YZ High School, Los Angeles, CA (graduated in 2008)
Server resume example #2: Food service server resume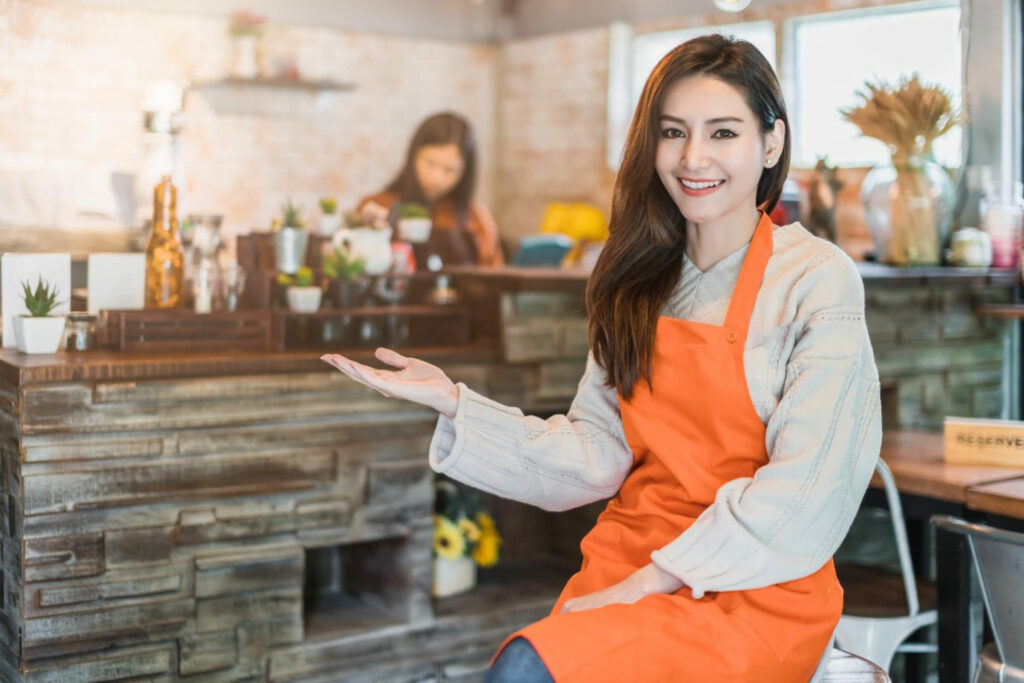 Experience
Ensured compliance with all sanitation and safety regulations at all times
Adhered to federal and local regulations for the safe handling of food
Served meals according to the menu and customer requests
Performed food preparation, such as assembling salads, appetizers, and cold dishes
Achieved a high level of client satisfaction by providing competent customer service
Actively resolved customer complaints and problems without delegating to upper management
Skills
Effective time management
Adaptability
Fast learner
Food preparation
Food safety
Server resume example #3: Bartender server resume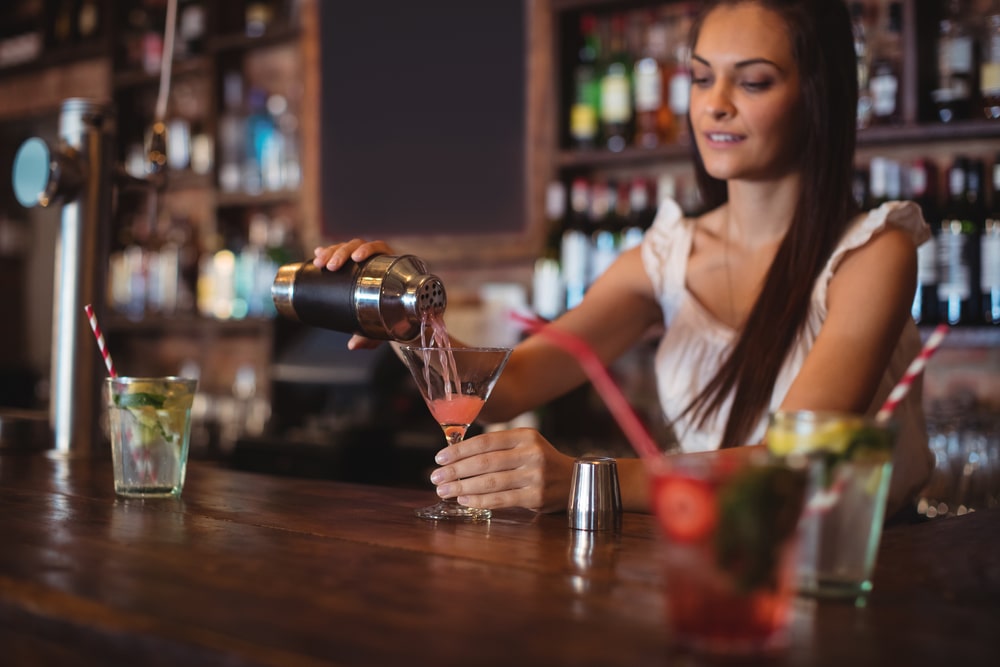 Experience
Created a welcoming environment that made guests feel at home; was therefore also named Employee of the Year
Built a solid knowledge of more than 200 beverage items
Served as a team player, frequently helping out service staff
Maintained an impeccably clean workspace with great attention to detail
Entered orders into the cash register and communicated specific instructions to the kitchen
Acquired advanced knowledge of beverage adjustments and learned over 100 combinations based on inventory and customer requests
Replenished inventory when stock of popular beverages was down to 10%
Skills
Customer service
Teamwork abilities
Communication skills
Hospitality
Other
Food safety certificate (May 2019)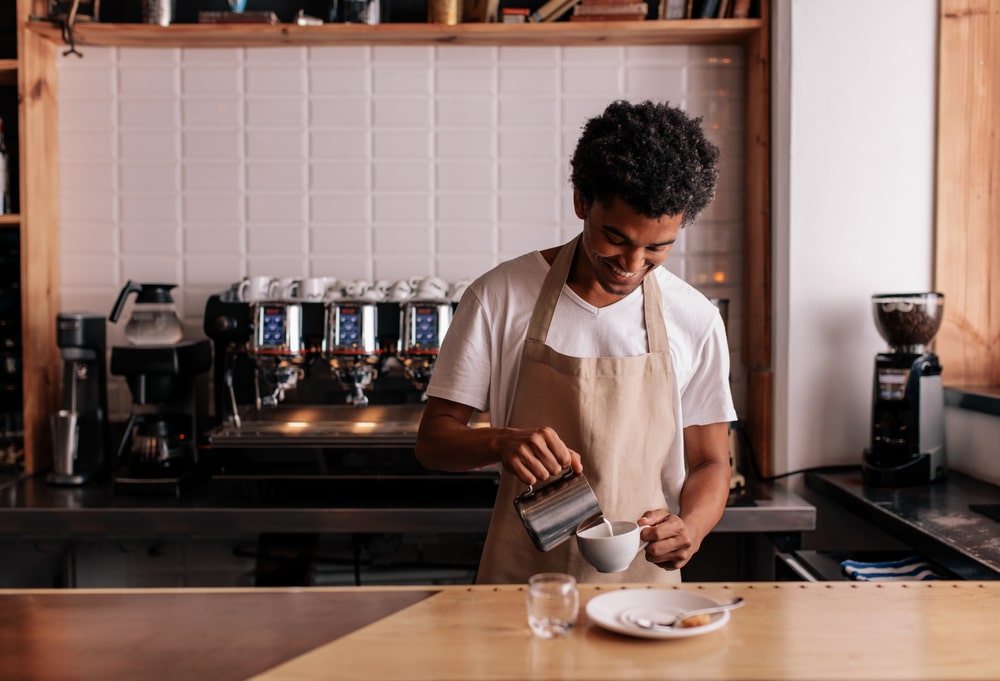 Have you found the perfect resume template? Fill it out with your own experience and you're good to go! But before you get started, check out our final tips for a server resume:
Server resume – our ultimate resume tips
The demand for restaurant servers, service staff, food servers, bartenders or also baristas is high.
Server jobs are therefore relatively easy to find. But since you probably don't want just any job in the food industry, you should try to create the perfect server resume to land your dream job!
Let's say you've found one or two job ads that really appeal to you. The first thing you should do is to read the job descriptions thoroughly and already write down some key qualifications that are required for the position in question. Of course, you don't have to write a whole new resume for every job you apply for, but you should at least adapt it to each individual job posting.
Always try to limit your resume length to one page. If you have more experience, narrow it down to only the most important aspects and your most significant accomplishments. However, do not leave out any relevant skills, and it is definitely advisable to write down foreign languages you know or even hobbies that could speak for your skills as a server.
We wish you the best of luck in your job search! We also hope you've found the ideal server resume example in this guide to use in your own job application right now!
💡 Tip: Are you a career starter? In this case, it might be helpful for you to check out our full job application guide as well. In there, you can find additional tips on resume writing and also the perfect cover letter template!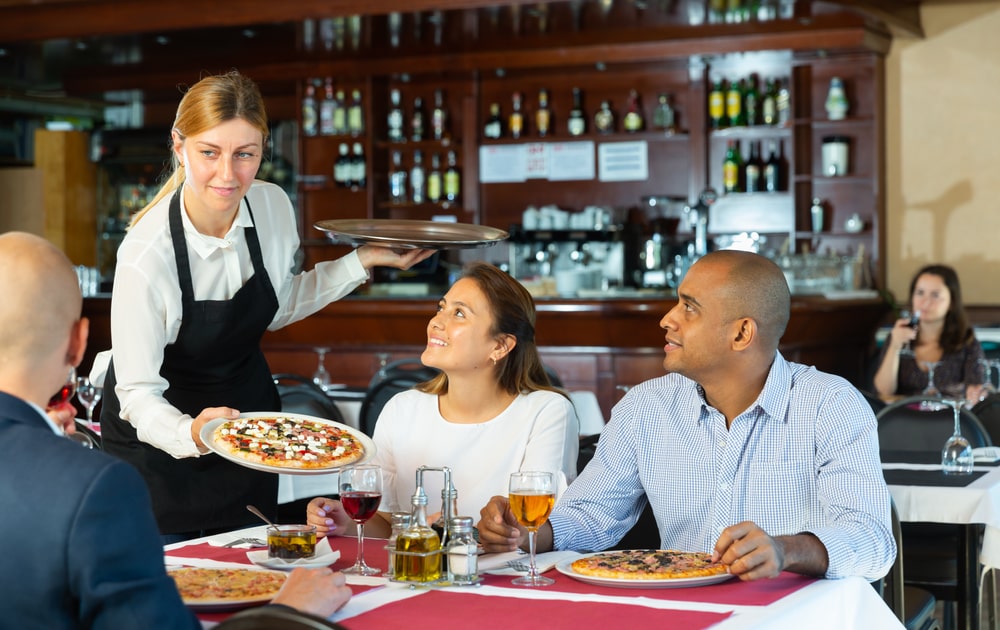 Server resume – FAQ
What are some typical tasks of a server?
As a server, your duties include greeting and seating guests, remembering special offers, to answer questions about the menu, and to take orders accurately.
What should a server write on their resume?
Write your contact information in the header, your formal education in the resume education section, your experience and skills in the skills section, and other proficiencies, such as language abilities or personal interests, at the very end of your server resume.
How to describe server duties on a resume?
State the most relevant position first and list your experiences in chronological order. Be sure to give clear examples – for instance, highlighting your skills in dealing with customers or how you are especially thriving in a fast-paced environment.
How can I improve my server resume?
You can make your server resume really stand out if you pay close attention to the job description in the job ad you are applying for. This way, you can design your resume exactly according to the particular description and truly impress potential employers.