Your internship resume and cover letter convinced the company to invite you for an interview?
🎉 Congratulations!
Especially if this is your very first interview, this might be your biggest challenge yet. After all, writing a good application from home is obviously quite different from visiting the organization in person and sitting down for an interview with their hiring managers.
That's why you may be particularly curious about what to expect during an internship interview.
For that reason, we've put together this article designed to give you a little insight into the interview process in general, as well as the most common internship interview questions (and appropriate answers).
📝 Note: Of course, you'll then have to find your own answers that match your skills and the internship in question.
To conclude, we'll share some tips for a successful interview, and after reading this post, you should definitely feel really confident when going into the interview.
Is an internship interview hard?
Like any job interview, an interview for an internship can definitely be challenging.
For people who have never gone through any kind of interview process before or have no previous experience with job interviews, it can even be downright scary.
That's why we want to take away that fear: Most of the time, internship interviews are actually quite easy to handle if you are well-prepared.
To get started, it's best to check out these common internship interview questions to gain an overview of what to expect!
What questions are typically asked in an interview for an internship?
The hiring manager will most likely not want to know particularly detailed information about your Bachelor's degree or Master's degree.
📝 Note: That's because your professional endeavors are much more important here.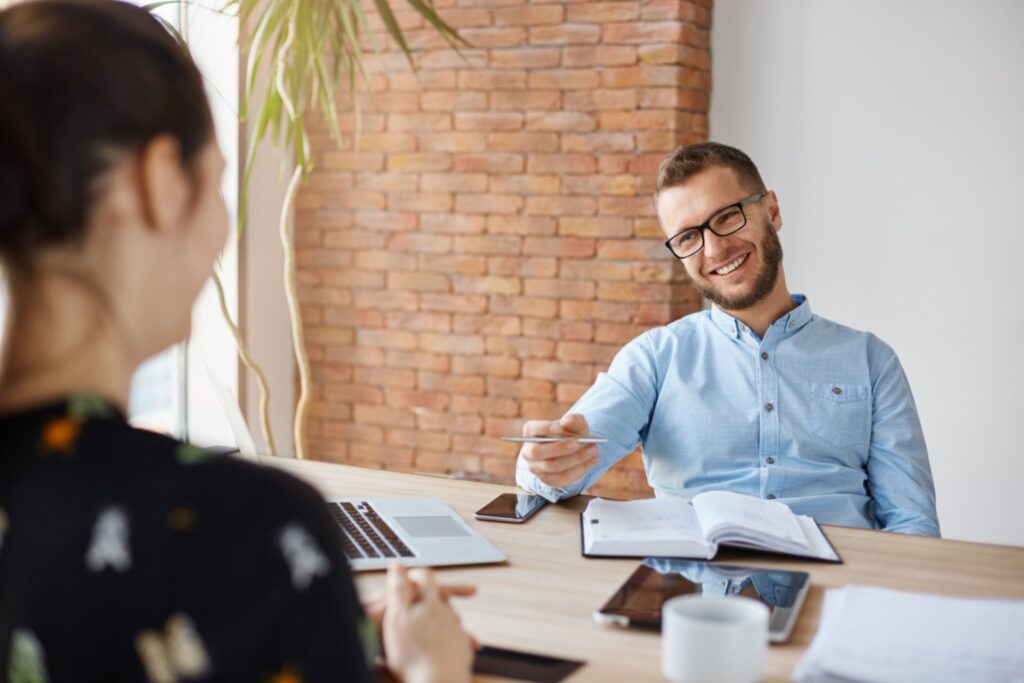 5 examples of internship interview questions and answers
1. "Why would you like to do an internship at this company?"
📝 Note: This is actually one of the most common interview questions, and you will encounter it in almost every job interview.
With this particular question, the recruiters want to understand why you applied to their company. Therefore, before answering this question, you should consider what you hope to gain from the job. Does it match your career trajectory and are you passionate about the job role?
🗣 Answer:
"I am very passionate about working for XY because they excel in their field and are constantly growing technologically. I am a loyal XY consumer and very much look forward to becoming part of a company that is always evolving."
2. "What qualifies you as a good candidate for this internship position?"
By asking this question, hiring managers want to find out how well you've researched the position and why you think you're qualified for it.
🗣 Answer:
"I am thrilled about the opportunity to work with a technical team and utilize my problem-solving skills. I am also looking forward to contributing my strong work ethic to the group project mentioned in the job description."
3. "What do you know about this company?"
You've probably already researched the company website to learn more about the firm. That's great, but we have another important tip for you: Visit the company's social networks and scroll through some posts to learn more about their values and work environment!
🗣 Answer:
"Ever since my sophomore year, it has been my ambition to complete an internship program at your firm. Your reputation as a leading architectural office is second to none, and your focus on sustainable alternatives fits perfectly with my long-term career goal of specializing in eco-friendly designs."
4. "Tell us a little about yourself."
Even though this question seems quite casual, you should take a strategic approach when answering.
💡 Tip: Try to highlight both a professional achievement and something unique about you, like a passion.
🗣 Answer:
"I studied Business Management and subsequently helped several companies implement a modern management program. I also like to travel in my free time; one of my all-time favorite places is XY."
5. "Where do you see yourself in five years?"
With this question, your interviewer wants to know your long-term goals. Even if you haven't given this too much thought yet, it is helpful if you have an idea of which goals you want to achieve in the future.
💡 Tip: Think about what your ideal full-time job would look like! And in case you are still having a hard time figuring out your career goals, we've got you covered: Find helpful tips on how to set SMART goals in our guides.
🗣 Answer:
"An internship with your corporation will help me improve my analytical abilities and gain hands-on experience in the field of investments. This kind of professional experience will allow me to get closer to my career goal of becoming a financial planner. In five years, I envision myself in a position to help others manage their funds and be successful with their own smart investments."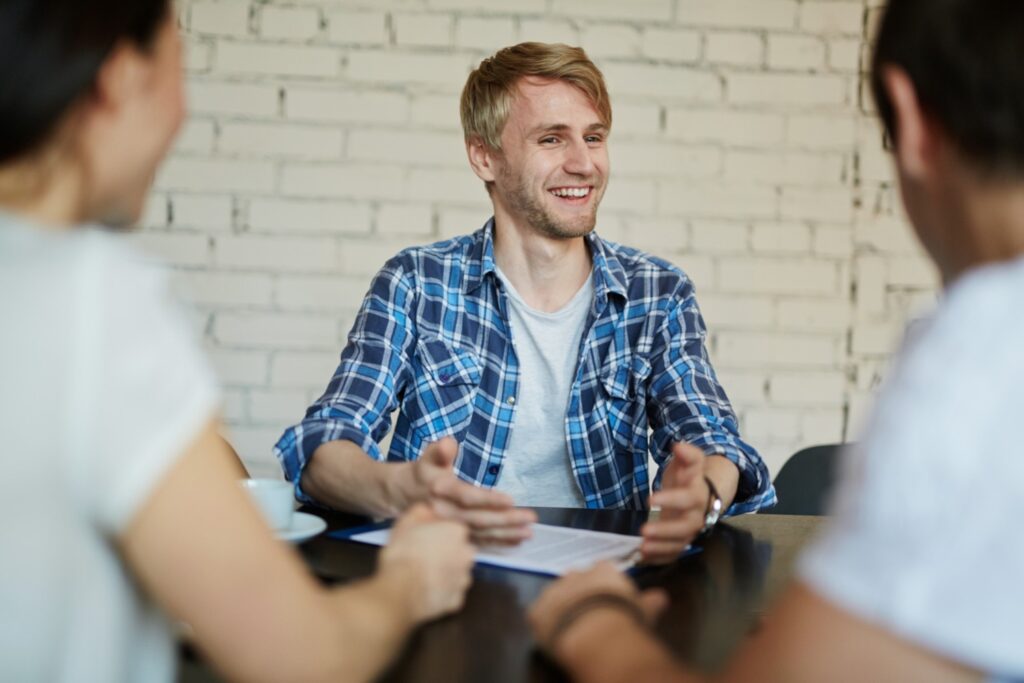 Now, check out these useful tips to help you prepare even better for your upcoming interview!
How to prepare for an internship interview: 6 tips
Tip #1: Arrive early and make sure you are well dressed.
This will immediately show your potential employer that you are serious about the interview and committed to the internship.
💡 Tip: You don't have to show up all dressed up, a "business casual" style is usually sufficient. In our article "What is business casual – Are jeans ok as casual business attire?" you can learn more about the right style of dress!
Tip #2: Pay attention to your nonverbal behavior.
By showing up early, you've already made an excellent first impression. Now, it's time to build rapport with your interviewer by paying attention to your nonverbal behavior (e.g., giving a firm handshake and maintaining eye contact throughout the conversation) and (at least trying) to be yourself.
💡 Tip: Your interviewer is likely to be the one leading the conversation, so just go along with it as naturally as possible.
Tip #3: Always answer honestly.
Honest answers can only push you forward. You may think it's best to say exactly what the employer wants to hear from you. Well, that's not entirely true. You should always be truthful, and in the ideal case, what you say is also in line with the hiring manager's expectations. This means that the job exactly matches your goals and your skill set!
Tip #4: Prepare thoughtful questions.
An interview is always a two-way street, and if you prepare your own questions, you can ensure that your needs are met. On top of that, it also makes a good impression on the interviewer if you ask thoughtful questions and show interest in the job and the company.
💡 Tip: You could ask about development opportunities within the company, what a typical day at work looks like, or who you would work alongside.
Tip #5: Make sure you can address the skills required.
Most likely, you will be asked some specific questions that relate directly to the job in question. You can prepare for these questions by looking at the job description and thinking of examples of your experience or skills that apply to the "required skills".
💡 Tip: If you are applying for an internship in HR where you will have access to sensitive data, you can give an example of how you have already handled sensitive information. If you are asked technical questions, you can describe some systems you have already worked with.
Tip #6: Be able to answer questions about the company.
Ideally, you can also show that you know the company well, for example, by being able to name some of the company's goals.
💡 Tip: Thoroughly research the company, and you're bound to have the right answer to a question related to their business!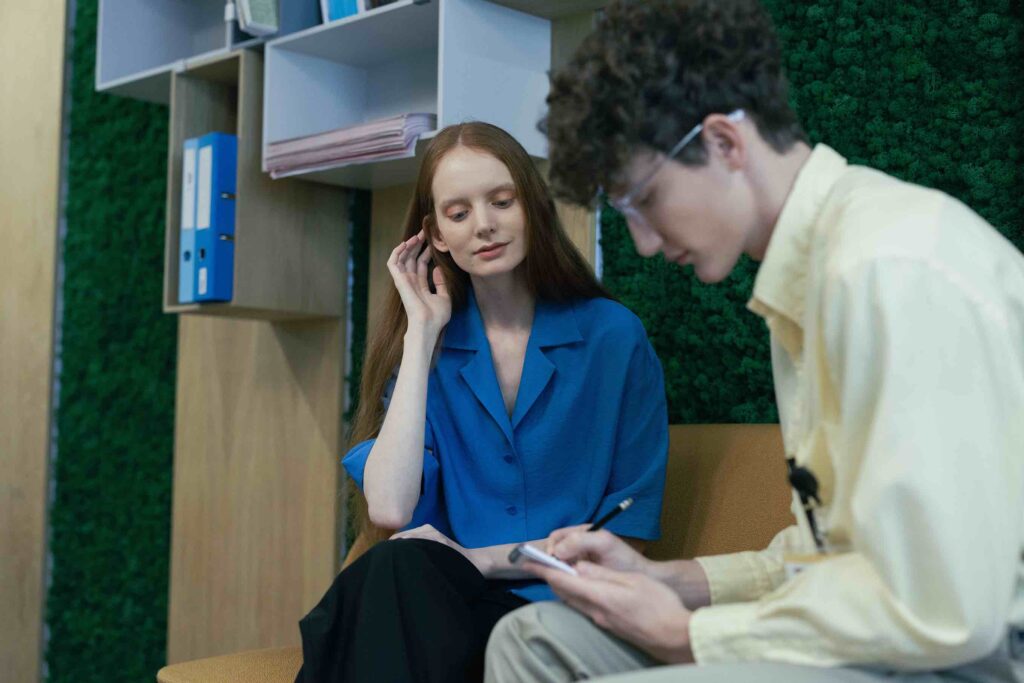 📝 Note: Check out this article to learn about the job interview mistakes to avoid!
Internship interview: conclusion and advice for a successful interview
The goal of an internship program is to gain professional experience.
Employers know that most interns have only a minimum amount of professional experiences. So, to get the internship position you want, you can also tell the hiring manager about seemingly "irrelevant" work, such as your seventh-grade internship experience sorting through the local church archives. Even something like that – and especially the soft skills you acquired in the process – can be important for launching your career path!
💡 Tip: Read our comprehensive guide to soft skills and learn more about important abilities for your future professional success and accomplishing your career goals.
In an interview – whether it's for an internship or a full-time position – it is very important that you present yourself and your unique strengths in the best possible way. For example, it's helpful to emphasize how your academic experiences, as well as your extracurricular activities or even your life, have prepared you for the tasks of the internship.
Finally, our best advice: Practice job interviews! You can do this with friends or family, for example, and maybe even with a mentor at your university. By practicing casually, you will become more and more familiar with the subject and will be able to iron out your first mistakes. The important thing here is that you don't memorize your answers, but simply get used to being able to give clear and concise responses.
🧐 Are you looking for more articles on job search?
If you're currently in a career transition and looking for internships, check out our "Career change" guide. In case you don't need any more advice on cover letters, you can read our post "Internship resume examples", which also provides detailed instructions on how to write a professional resume.
🙌 Good luck with the rest of your application process!
Internship interview – FAQ
Are internship interviews difficult?
Even though you may feel insecure as you walk into an internship interview because you don't have much industry experience yet, these interviews are usually not that difficult. The most important thing is to prepare yourself for the interview, such as researching the company and the types of questions you can expect to be asked.
How do you ace the interview process for an internship?
Job interviews can be quite stressful, particularly for recent graduates or college students. But don't worry, you can still ace the process! Stick to these steps, and you'll do great: 1️⃣ Do some research on the industry. 2️⃣ Practice the interview with a friend. 3️⃣ Dress professionally. 4️⃣ Show up early. 5️⃣ Pay attention to your body language. 6️⃣ Respond thoughtfully.
What are the 3 most important skills you would want to learn during an internship?
1️⃣ Planning/priority setting. 2️⃣ Decision-making/problem-solving. 3️⃣ Verbal communication.