If you are seeking a customer service career or are already working in the customer service industry, you have come to the right place!
Whether you have applied for customer service jobs before or are writing a resume in this field for the very first time, a proper customer service resume template can greatly help you with your job application.
Since there are quite a few different careers in this industry (e.g., customer service representative, customer service manager, or also customer success manager), we have compiled several professional customer service resumes below from which you can choose your preferred resume template.
We've also included some general information for job seekers in this article, and will start by explaining what a customer service representative actually does!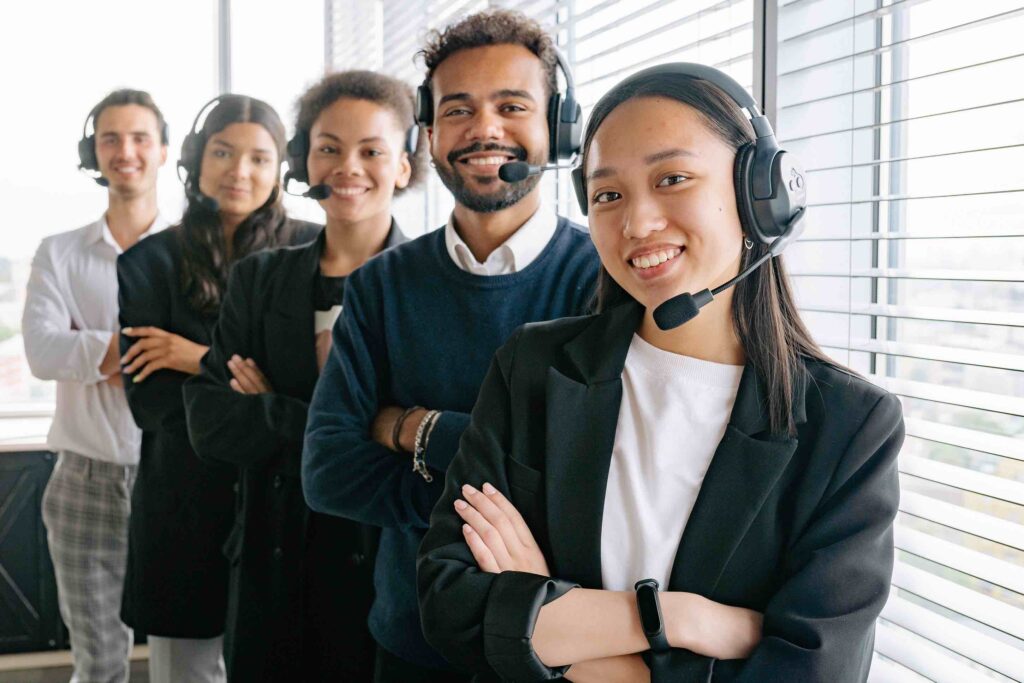 What is the job of a customer service representative?
Do you always have to handle customer complaints in a customer service position?
You may be asking yourself this question if you are a newbie in the field. Yes, you also have to deal with complaints, but customer service is a lot about how you maintain customer relations to ensure loyalty as well.
Customer service representatives typically work in person at retail stores or answer customer calls and emails in an office (e.g., for a tech company). This mainly entails remaining professional at all times, especially in stressful situations. In this profession, you will deal with a variety of different customers and should therefore have great interpersonal skills.
Below, you can learn more about the most important skills of a customer service representative and, above all, how you can highlight them on your resume!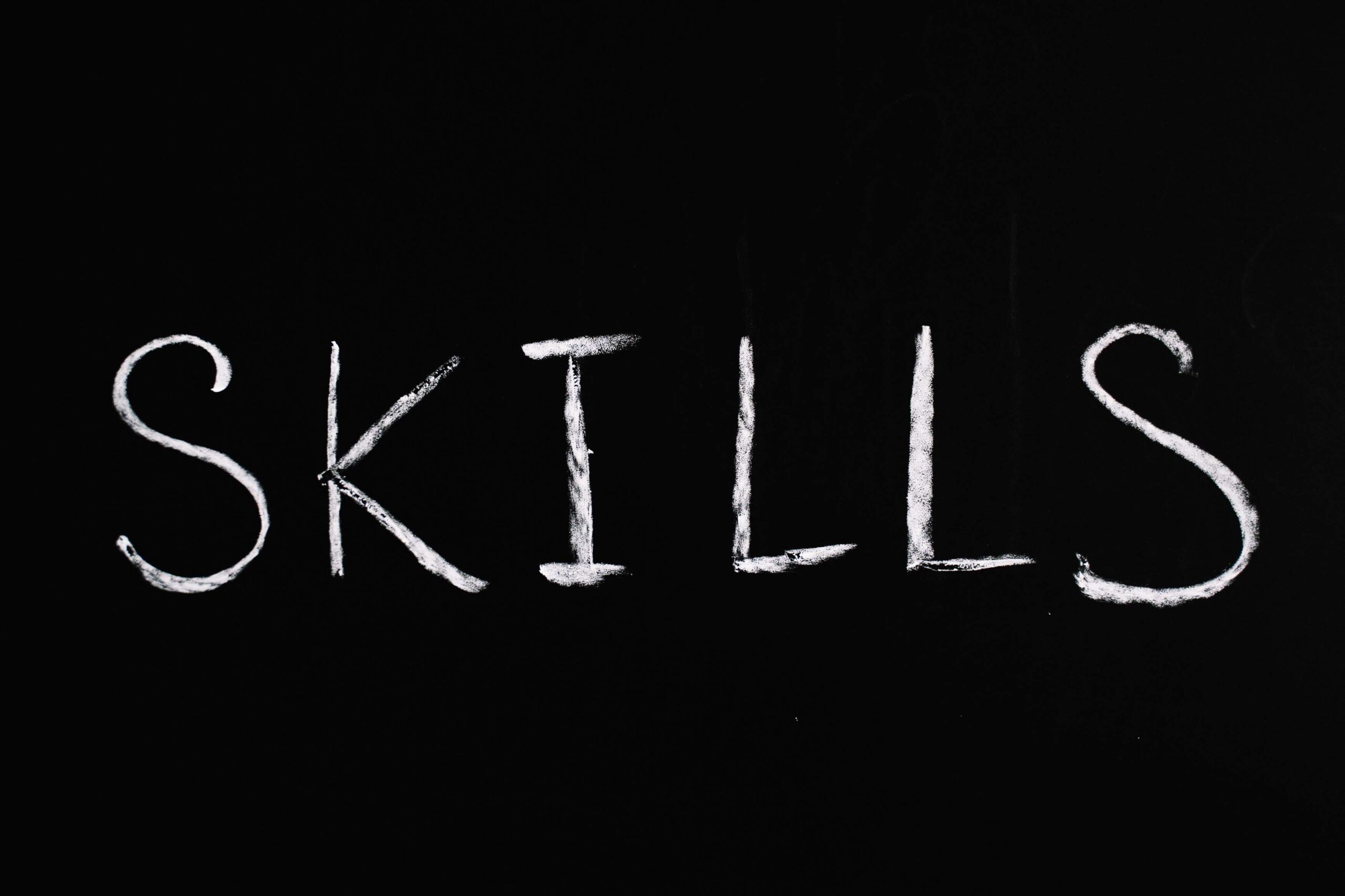 💡 Tip: Take a glance at this article on interpersonal skills if you want to delve into the topic at once!
What are essential customer service skills?
All customer service professionals must be able to provide an excellent customer service experience.
After all, bad customer service is often reflected in negative online comments and can bring the entire company into disrepute, especially if it is an online store or booking portal, for example. This means that the entire customer service team should always strive for the highest possible customer satisfaction.
However, everyone makes mistakes, and it's not your job to let people who are having a bad day take their anger out on you. Still, resilience and patience are important customer service skills, as is the ability to communicate effectively and calmly.
Working in customer service also involves using specific software to better serve your clients. Be it Zendesk or Microsoft Office, if you are familiar with essential technical skills, your work will be much easier.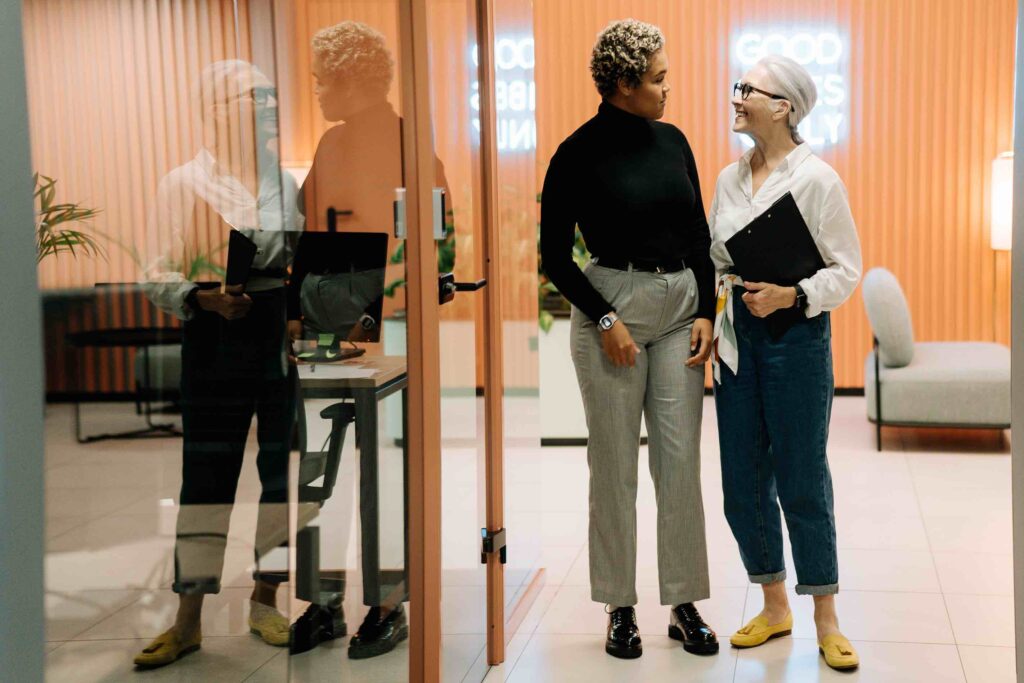 And even if you don't have any of these specialized hard skills (yet), you can always add relevant soft skills to your customer service resume. Here are some of the most important skills for this field.
What are great customer service resume keywords?
Yes, you can list communication skills on any customer service resume.
But what about other soft skills? Let's take a look at what traits look good on a CV in the field of customer service:
Strong organizational skills
Excellent communication skills
High level of adaptability
Active listening skills
Strong service orientation
Demonstrated social skills
Excellent speaking skills
High level of visual and reading comprehension
Complex problem-solving skills
Good conflict resolution skills
Very good written expression
Demonstrated patience
High level of professionalism
Very good time management
📝 Note: If you use some of these keywords, you can greatly increase your chances of passing the Applicant Tracking System (ATS) test that some companies administer.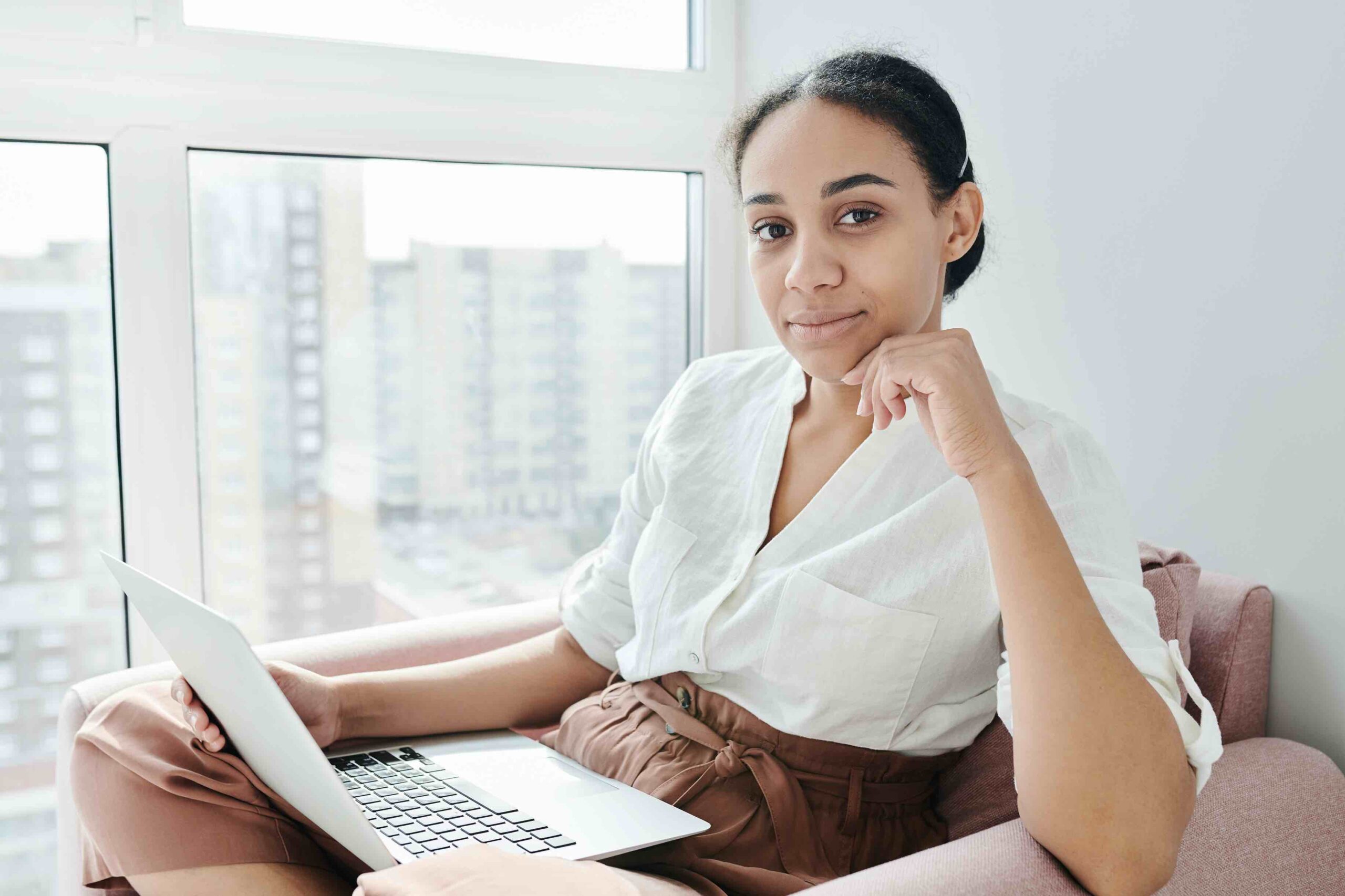 A pro-tip for this is to analyze the job listing, which should already contain the necessary keywords, more on that right here:
What is important when creating a customer service resume?
The most important thing in any resume, and therefore also in an excellent customer service resume, is to match it to the specific job posting.
This means that you need to read the customer service job description of the position you are aiming for thoroughly to find relevant skills to include in your resume. Of course, you should only add them if you possess such skills, but this way you can quickly show a hiring manager your suitability for the job.
💡 Tip: Don't overdo it, and simply add all the skills that are important for this kind of job. Choose a few that are most significant and back them up with facts and figures when listing them.
Another important point to pay attention to is the right resume format for a customer service resume.
The format of your resume depends on the job and your level of experience:
If you are new to the profession and applying for your very first job, you can opt for a functional resume. This type of resume puts your skills in the spotlight.
If you are aiming for a management position, you can use a chronological resume that highlights your extensive work experience.
If you are looking for a new career but have a lot of relevant experience and skills, you should also write a functional resume.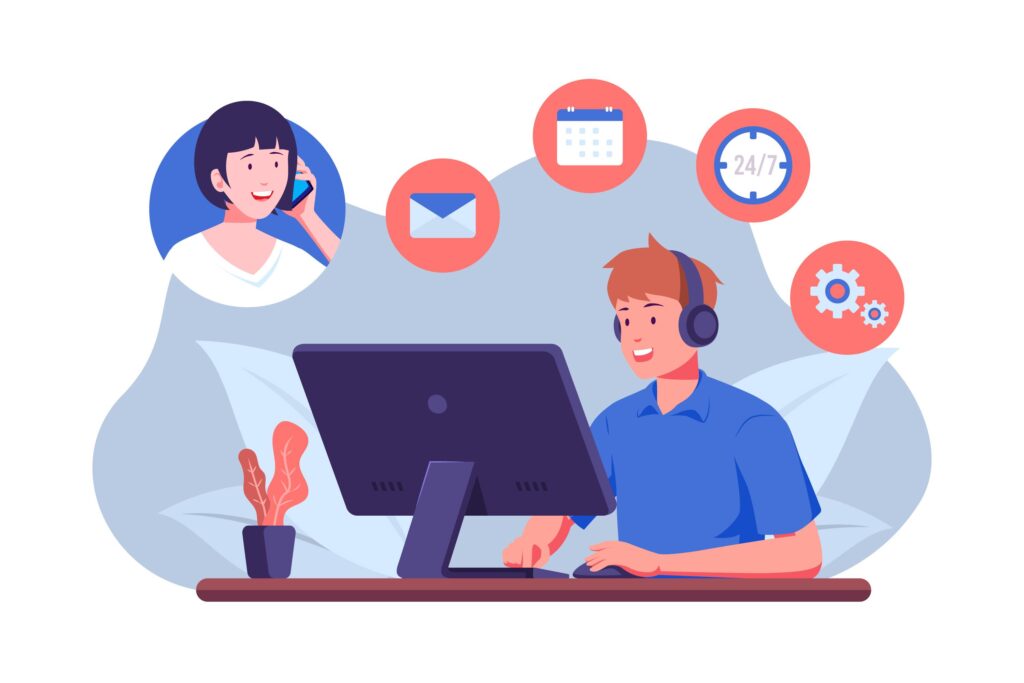 What makes a successful customer service resume objective?
A great customer service resume should not be missing a resume objective.
This is a paragraph at the very beginning of your resume where you summarize your accomplishments and state in an objective what you expect from the new job. This will help hiring managers better assess you. If you are a career starter, you can omit the work experience and simply focus on your personal goals for the job.
💡 Tip: If you are a seasoned customer service specialist, you can preface your CV with a resume summary. This is a recap of your extensive work experience in the field to date.
Customer service resume objective example
"Customer Service Representative with 3+ years of call center experience encompassing technical support all the way to excellent customer service. Familiar with key customer service software, excellent at conflict resolution, and with a can-do attitude. Looking to utilize my proven customer service skills and experience to effectively fill the […] position."
What else is important to know before you start drafting your customer service resume?
Before you start writing your resume, you should also think about any certifications or special training you have completed. If you can show certifications that relate to customer service, this can give you an edge over your competitors and show hiring managers that you are serious about your career.
📝 Note: You may list these credentials in your "Education" section or create a separate "Certifications" section to emphasize them.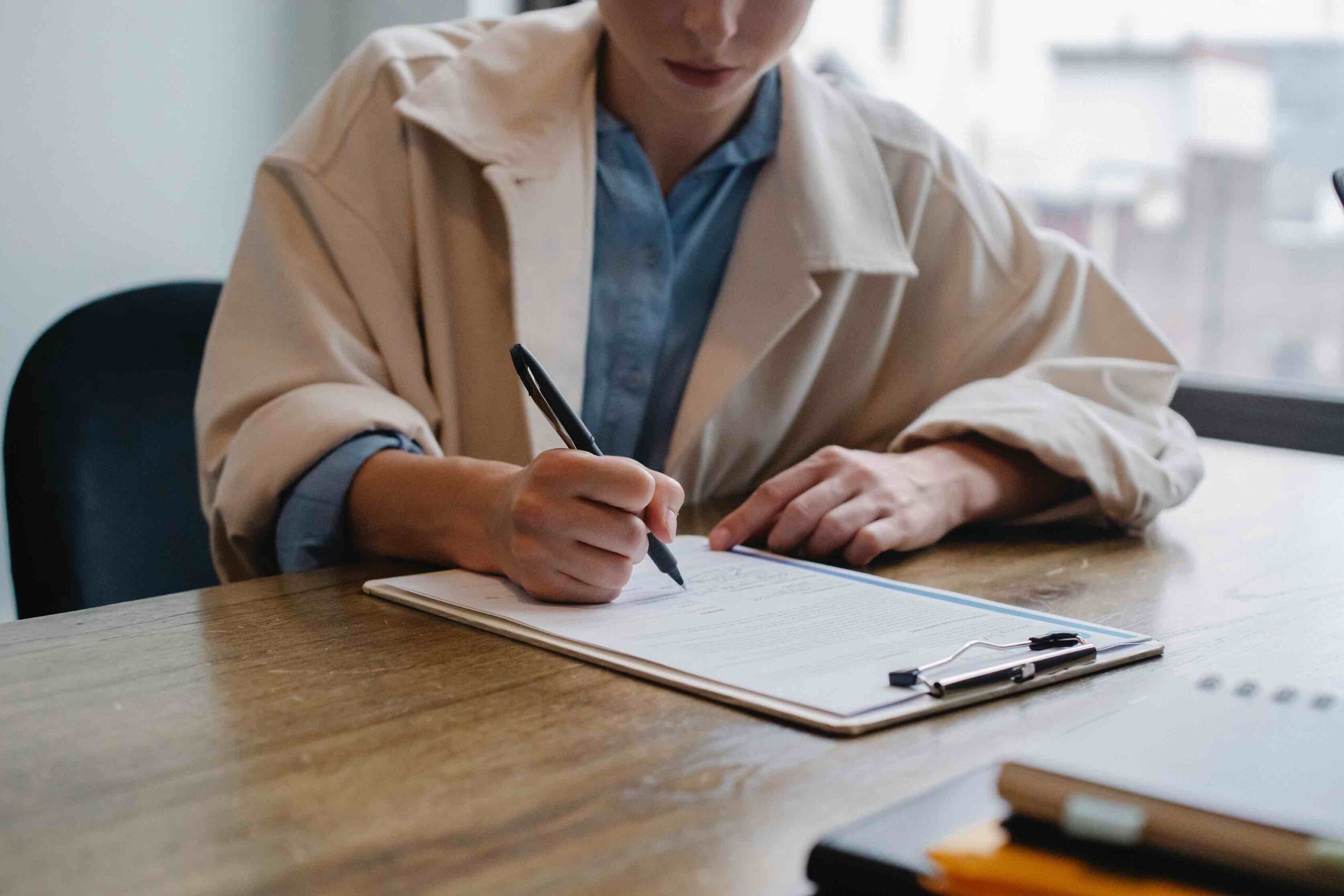 💡 By the way: If you are not sure which sections are generally required in a resume and how you can easily create a strong resume, you will find more information in our article "What you need for the perfect resume"!
4 professional customer service resume examples
For all job seekers, we have now put together a "resume builder" where you can pick a suitable customer service resume template and use it as a source of inspiration for your own resume!
Each customer service resume example is tailored to a specific customer service job. Thus, we have a customer service representative resume, a customer service manager resume, a customer service specialist resume, and a customer success manager resume.
📝 Note: Every resume is structured a little differently, because in real life you can also build your CV relatively freely and simply choose the sections that best suit your individual needs.
#1: Customer service representative resume example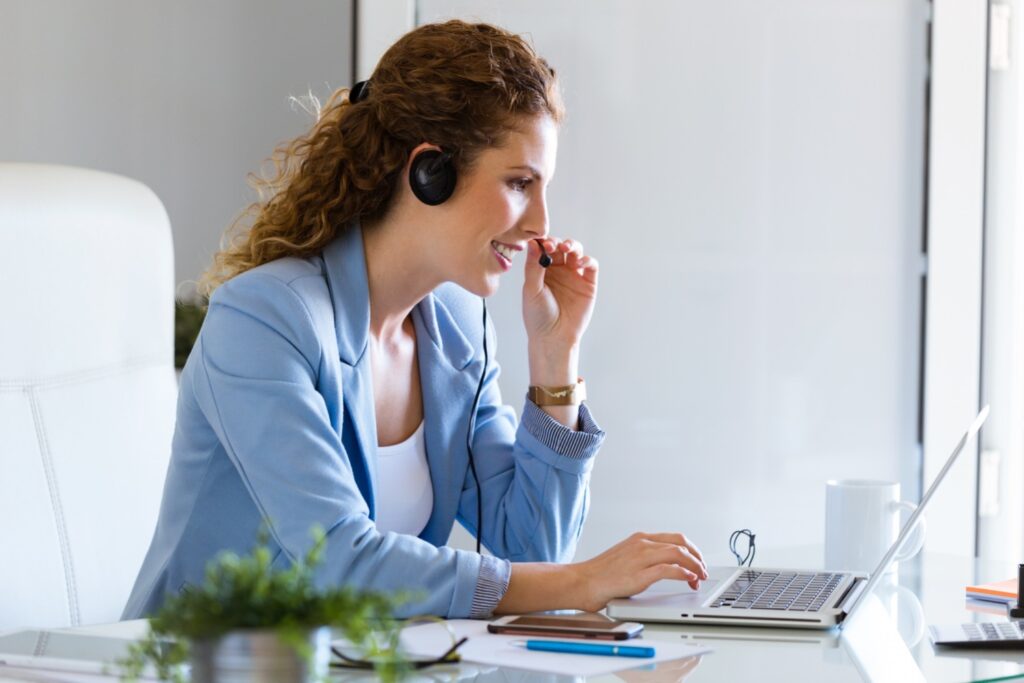 Jenna Wilson
Accomplished customer service representative with over 8 years of experience in customer service, including sales and technical support. Proven ability to achieve high customer satisfaction scores. Proficient in key customer service software and well-versed in conflict resolution. Looking to utilize my skills to effectively fill the role of Senior Customer Service Representative at your company.
Work experience
09/2020-present: Company XX
Provided assistance to more than 90 customers per day with purchase decisions and related details on products to improve the client experience.
Improved customer satisfaction score to 97% by proposing process changes that automated simple return requests.
Achieved a customer satisfaction rating 20% above the company average by being responsive to customer needs and memorizing the product catalog of more than 500 items to help clients more quickly.
07/2018-08/2020: Company YY
Handled more than 70 calls daily, including signing up new customers, requesting customer information, and presenting relevant product information.
Trained two new employees in the use of Program AA.
Average customer satisfaction 90%, 10% higher than company average.
01/2014-06/2018: Company ZZ
Provided high quality customer service to all clients.
Answered all questions regarding products and promotions in a timely manner.
Additional skills
Proficiency in Zendesk & Kayako
Command of general office software, including Microsoft Office and Outlook
Skilled in de-escalation and problem-solving
Bilingual (native English & Italian speaker)
#2: Customer service manager resume example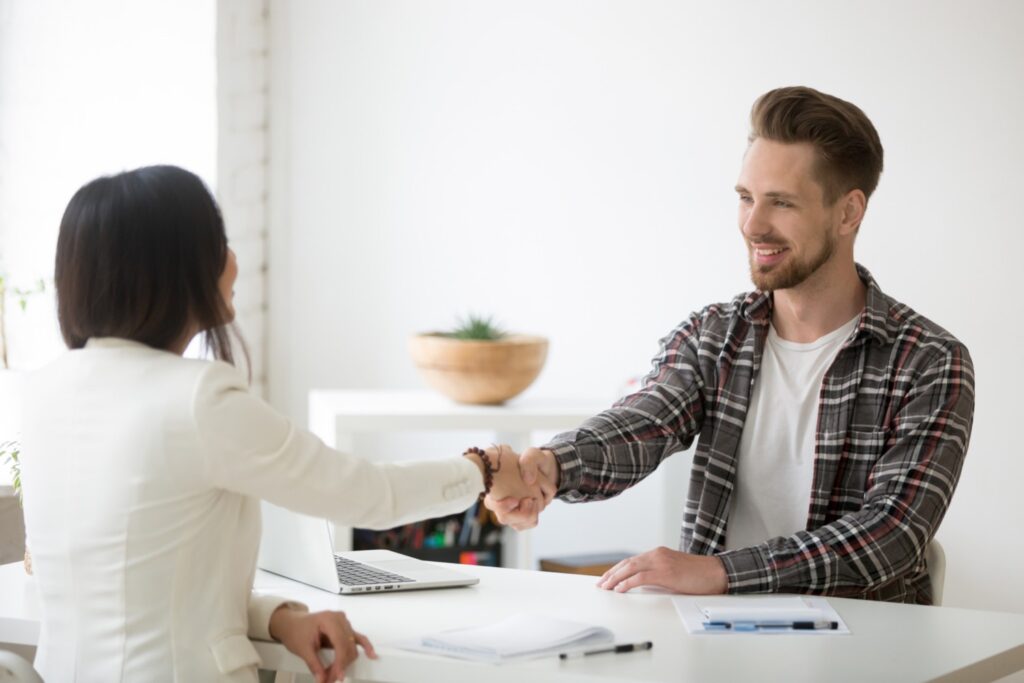 Jeremy Jacobs
During my career ascent from customer service representative to manager, I never once lost sight of the fact that employee satisfaction drives performance. By providing comprehensive reporting on key metrics, I have consistently helped optimize customer service processes to improve customer satisfaction and increase revenue.
Work experience
Customer Care Manager (January 2018-current) / Company 123
Managed and developed a team of customer service representatives that grew from 5 to 12 employees.
Proactively monitored employee retention and ensured employees were engaged and satisfied, resulting in an 18% increase in employee retainment rate.
Supervised leads, sales and service appointments.
Scheduled appointments for more than 15,000 new and existing customers with simultaneous improvements in customer satisfaction.
Identified loopholes in customer service and implemented incentivized feedback cards that increased customer retention by 69%.
Created onboarding manuals and workshops for customer service assistants.
Customer Service Manager (November 2015-December 2017) / Company 456
Established a complete reporting infrastructure that enabled coaching of underperforming customer service specialists and improved their performance by 34%.
Revised existing procedures to improve customer retention by 16% and customer satisfaction by 22%.
Lead a team of 5 customer service representatives.
Handled difficult claims that were not resolved by the team and retained 94% of those accounts.
Customer Service Specialist (March 2014-October 2015) / Company 789
Excellent knowledge of Company 789's products and services to provide accurate information when requested.
Followed up with customers to bring them up to speed, resulting in a 96% client approval rate.
Streamlined the billing process by creating a full flowchart for customer service representatives.
Education
Bachelor of Arts in Marketing (XX University) / 2010-2014
Skills
Leadership skills
Data analysis
Customer service reporting
Empathetic and courteous
Organized
Detail oriented
#3: Customer service specialist resume example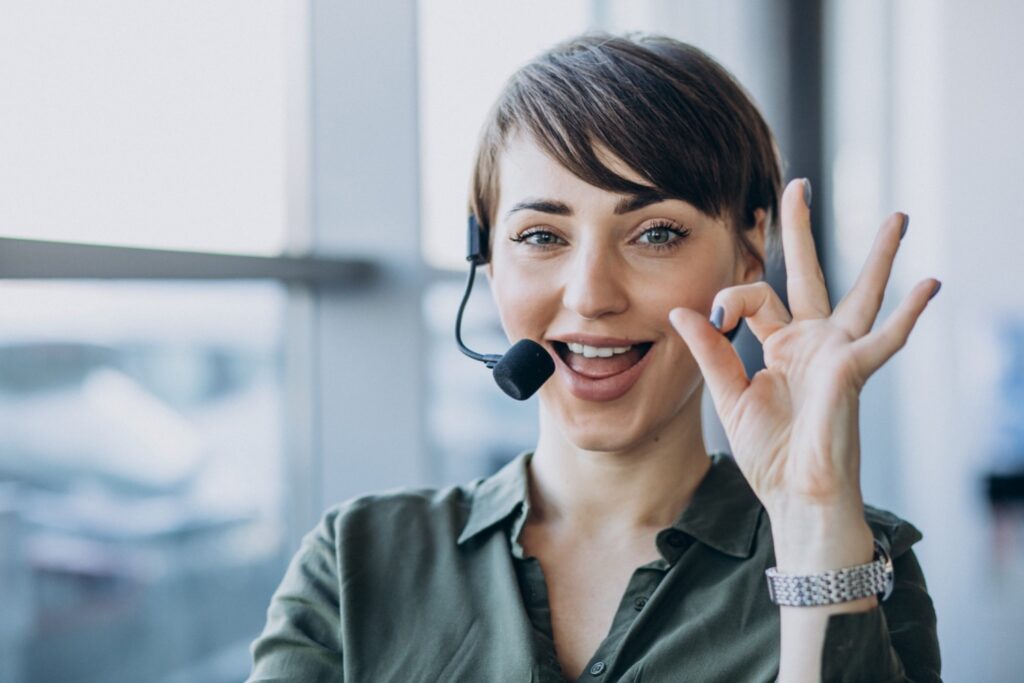 Laura Landry
Customer Service Specialist with an unwavering commitment to customer service, able to build productive relationships, solve complex problems, and gain customer loyalty.
Work experience
December 2020-today: Customer Success Specialist
Resolved 84% of calls within 5 minutes by applying negotiation strategies, reducing the probability of negative ratings by 90%.
Partnered with 10 customer service executives to divert negative phone calls and customer inquiries, reducing on-hold times by 44%.
Analyzed frequent user complaints to create answer sheets, which improved the resolution rate of client inquiries by 69%.
Used Microsoft Office tools to track customer experience, communications, and marketing efforts, extending customer lifetime by 3 months.
November 2018-December 2020: Customer Service Agent
Supervised 4 new representatives in client encounters to decrease onboarding time by 15%.
Built detailed knowledge of product offerings, improving customer retention by 10%.
Increased average customer order volume by 16% by understanding their requirements and suggesting the right products.
Specialist skills
CRM
Empathy
People-oriented
Attention to detail
Data analysis
Product knowledge
#4: Customer success manager resume example
Jessica Adams
Experience
AA Agency: Customer Success Specialist (May 2016-present)
Coached a team of 8 on customer communication practices.
Raised customer response rate by 45% by reducing customer disengagement.
Communicated with 5 departments including product development, marketing and sales to better comprehend customer behaviors and address their needs
Fostered relationships with more than 500 customers earning 5-star ratings in customer feedback surveys
BB Agency: Customer Success Agent (March 2014-May 2016)
Worked with 4 retailers per shift, resolving difficult issues and maintaining vendor loyalty through proactive problem solving.
Earned the trust of merchants through transparency, resulting in more than 250 5-star ratings in user surveys
Amplified performance by recording feedback to improve customer experience.
CC Agency: Customer Care Representative (September 2012-March 2014)
Identified malfunctioning areas and highlighted opportunities for improvement at team meetings that led to the development of 3 vendor rewards programs
Developed SQL skills that allowed data to be changed to resolve simple system errors.
Education
XYZ University (M.S., Marketing)
Skills
Customer service reporting
Account management
Metric oriented
Compassionate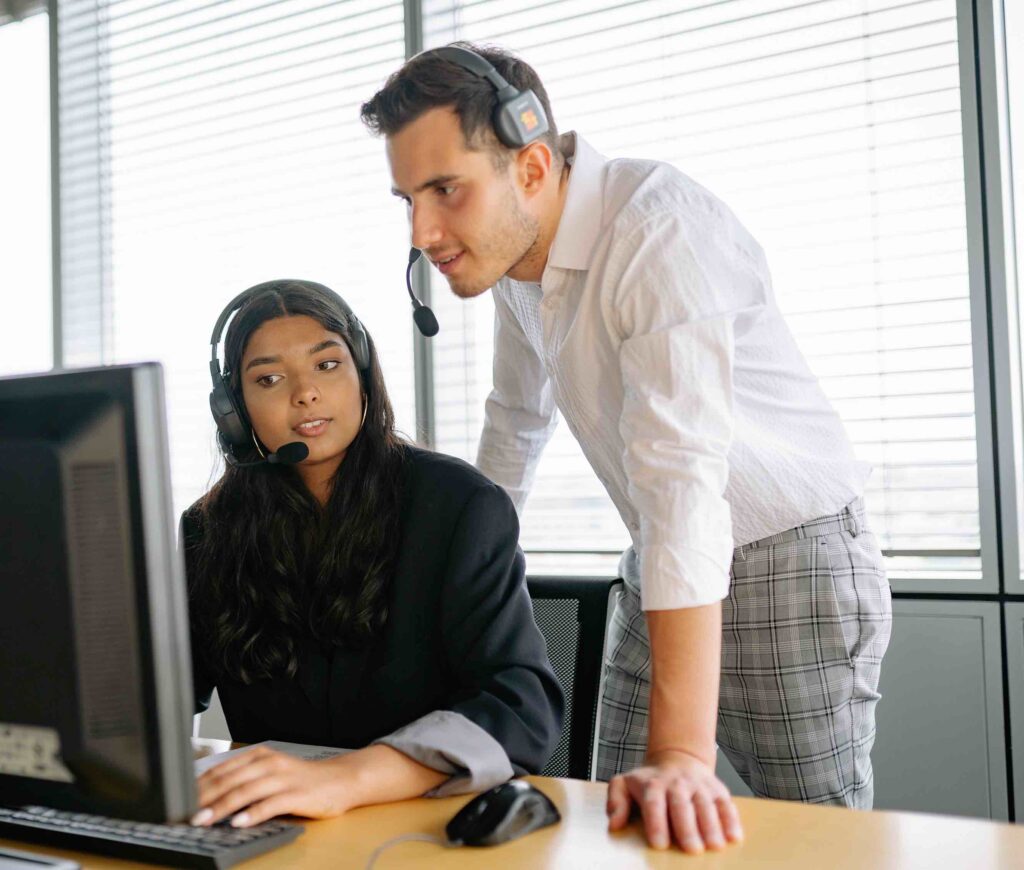 💡 Tip: Tailor your resume to the specific job posting, for example, by including important aspects of the job description in your objective or resume summary.
Customer service resume: Conclusion and useful tips for any customer service job
We hope our resume examples have given you a good idea of what is expected in a customer service resume.
Even though the above resumes are examples of people with some experience in the field, you can still impress a recruiter with less experience, provided you have carefully crafted your resume and kept the job description in mind.
To conclude, we have a few tips for you on how to get the most out of your resume (with or without work experience) and land that invitation to a job interview:
Tip #1
When taking a customer service role, you are usually an important part of a company's relationship with its customers. Therefore, the job often involves a lot of responsibility, and customer needs should be met at all times. You should consider this before you apply for a job in this field for the first time.
Tip #2
Before you start the writing process of your customer service representative resume, you should ask yourself questions like:
How many customers did I help each day?
How many items did I sell?
What was the average customer satisfaction rating of my clients?
This will help you provide tangible information that describes your key accomplishments.
Tip #3
As you write your resume, emphasize your interpersonal skills, organizational skills, and expertise in the customer service field. Perhaps you are applying for higher level positions, then you may want to highlight your leadership skills.
Tip #4
For the majority of entrance level positions in customer service, you will only need a high school diploma or GED. However, an Associate's or Bachelor's degree in Management, Marketing, or something similar might be beneficial.
Now you are off to wow the hiring manager at your dream company. We wish you success in your job search and a great new job later on!
💡 Tip: Look for customer service jobs on our job search portal and find the position you love!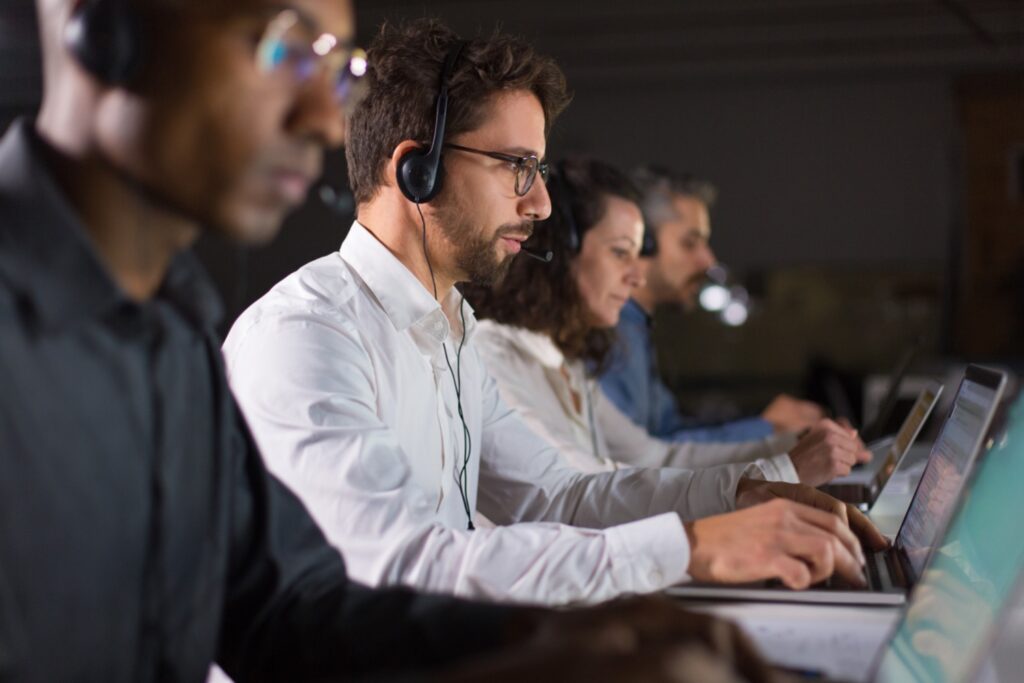 Customer service resume – FAQ
What do customer service representatives do?
Customer service specialists answer queries from customers. In doing so, they resolve complaints, process orders, and provide information about a company's products or services.
How to describe customer service duties in a resume?
In a customer service resume, it's best to describe your skills based on these key aspects: situation analysis, effective listening, clear communication, and problem solving.
What are important customer service resume skills?
The most important customer service skills are the ability to improve the customer experience and strengthen customer loyalty.
What is a good headline for a customer service resume?
For example, a good headline for a customer service resume would be, "Enthusiastic customer service representative who has been advocating for people, building brand loyalty and promoting positive change for over 3 years."