Resume writing tips & great resume examples
Writing the ideal resume and highlighting all your relevant education and expertise while remaining highly professional and making it fit perfectly on one page seems like a truly formidable task?
❇️ Have you set your sights on your dream job, but are struggling to write the perfect resume?
No need to worry. We will share step-by-step expert tips and professional advice on how to write a creative yet concise resume. We also give you tips on the right resume format and, of course, provide you with more than one resume sample to pave your way to the job interview!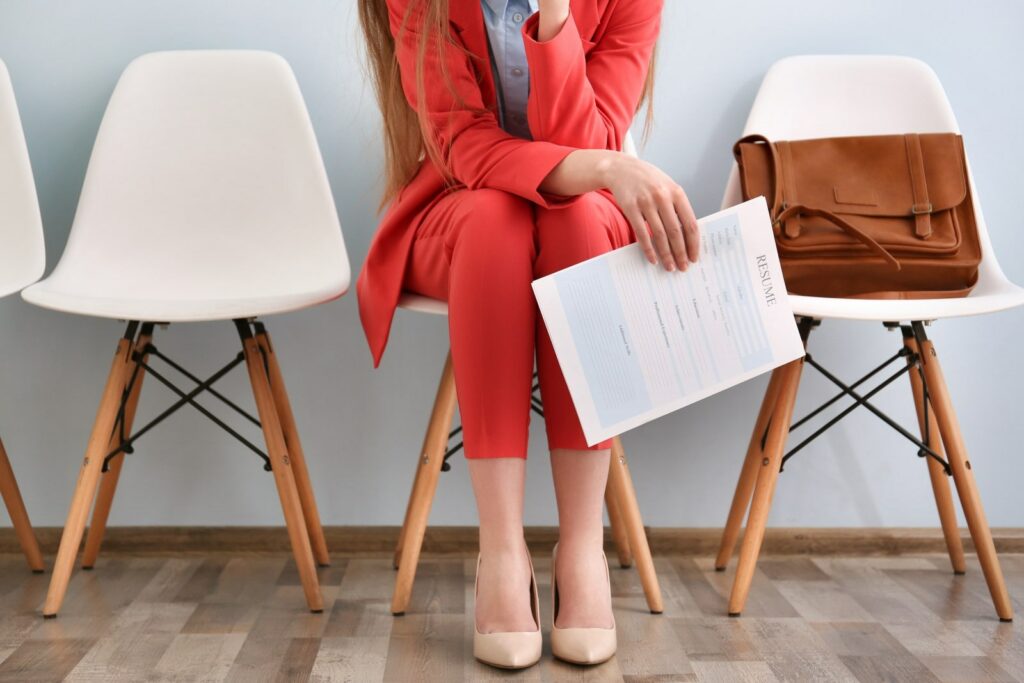 What exactly is a resume?
Together with the cover letter, the resume is your "business card" of the application. It presents your professional career as concisely as possible. In addition to your abilities, the resume also contains formal qualifications. In this way, you make it clear to the recruiter that you as an applicant fit the advertised job profile. This information also allows the recruiter to draw conclusions about the applicant's strengths and weaknesses.
❇️ A good resume should be visually convincing and attractively designed. It is also important that the structure is clear and reader-friendly.
What do employers look for in a resume?
Employers do not only look at your work history or hard skills – like language abilities, software skills, knowledge of programming languages or design.
❇️ They want to see what makes you tick.
Simply put, they will look to see if you answer these three questions on your resume:
What you did ✅
Why you did it ✅
What the result was ✅
This means no matter what specific industry you are in, whether you have already had some success in your working life, or if you are an entry-level professional just starting your job search: Do not try to stuff your resume with all the technical qualifications you've acquired over time or the volunteer work you've done so far. Instead, do the "heavy lifting" (i.e. invest the most work here) and really align your personal journey to date with the job description. ❇️ Pro-tip: You can do this by using keywords from the job posting, for example. This way, hiring managers can easily see if you fit the job requirement(s).
How to write a perfect resume – 7 steps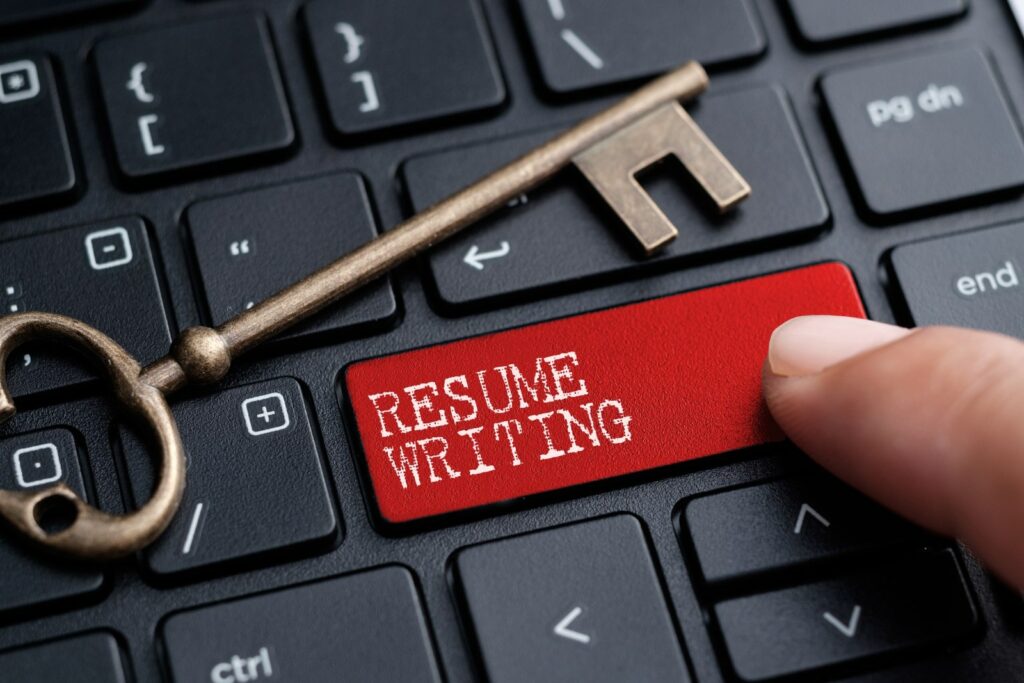 The key to a great resume is in fact preparation. Follow the steps outlined below closely and refer to pre-written bullet points, for example, when writing. This way, you won't have to focus too much on the content as you write, and you can ensure that the entire resume is coherent.
Choose your format
There are three types of professional resume formats :
(Reverse) Chronological
Functional
Combination
Some resume formats may work better than others in your individual situation. For example, if you have a gap in your resume, a history of job hopping or a career path that has taken some odd turns, a functional resume may be the best choice as it emphasizes skills over linear work experience.
On the other hand, if you can show significant progress toward your current employment opportunity, a chronological or combined resume may be the best option.
❇️ Your choice depends on your career level, work experience, and work history.
Example of a functional resume
❇️ Tip: This might be an interesting sample for you if you are looking for legal resume examples.
About Me (Professional Summary)
Analytical and detail-oriented attorney utilizing recent JD training and 6 years of law firm experience to excel as a junior associate in an established law firm. Familiar with federal, state and municipal court filing procedures, rules and regulations. Experience in commercial litigation and specialized training in e-discovery methods. Exemplary time management, adept at handling high caseloads from initial client intake through all phases of discovery, drafting, pre-trial, trial and appeal.
Work Experience
US District Court, Cleveland, OH
Judicial Intern, 2019-present
Serving as a law clerk to the Chief Judge of the US District Court for the Northern District of Ohio.
Conducting legal research (drafting bench orders, opinions, and memos, and carefully reviewing accuracy of all citations).
Communicating with attorneys to confirm deadlines and resolve case management issues.
Attorneys at Hatchett, Garner and Winn, Cleveland, OH
Paralegal, 2013-2019
Skilled management of approximately 70 ongoing cases for a national law firm specializing in commercial litigation.
Scheduled and facilitated client interviews, conducted legal research, prepared documents and exhibits for trial, and ensured timely filing of all pleadings and court filings.
Education
Juris Doctor JD, expected 2022 (Cleveland-Marshall College of Law, Cleveland, OH)
Associate of Applied Business in Paralegal-Legal Assisting, 2013 (Rhodes State College, Lima, OH)
Skills
Microsoft Office Suite, LexisNexis Concordance, Symantec eDiscovery platform, Westlaw, Clio and Photoshop.
Get started with your contact information
Take it slow and start with something light to "warm up". At the top of your resume, always include your contact information. Provide your full name, phone number, and email address. ❇️ Advice: Add your social accounts (e.g. LinkedIn) or website as well. This way, recruiters can instantly take a look at your professional profile online.
Include your education
If you are writing a chronological resume, you should start the body of your resume with your educational background. In case you are writing a functional resume, you can also begin by adding your work experience. It depends on what you want to show hiring managers first. If you are a recent graduate and do not have much work experience, you may want to choose "Education". If you are a seasoned professional or even part of the career changers group, it may be wise to write down your work experience or what you consider relevant to your new job title.
Enclose your professional experience
A perfect resume must include work experience relevant to the job. You will also refer to it in your cover letter. Your experience is the most important part of your resume. In our resume example below, we are providing you with a great template for it – suitable for literally any job description!
Employers are interested in information that highlights your suitability for the position you are applying for. Based on the abilities and qualifications they are looking for in the job description, choose which experience you include in the resume and how detailed you describe it. The overall impression will be better if you create the resume:
Reader-friendly ✅
Concise ✅
Clear and easy to read ✅
Employers are especially interested in your last two or three years of work experience. Outline these in detail. Talk about previous positions rather briefly.
❇️ Each bullet point should highlight experience and attributes that qualify you for the position you are applying for.
❇️ Check out our resume examples for practical advice.
Example work experience
Company XY, Palo Alto, CA
Junior Content Marketing Manager, 2018-present
Designing and coordinating campaigns including interactive infographics and videos.
Building links for the website of Company XY.
Communicating with various publishers, especially large daily newspapers and blogs.
Creating reports in the field of SEO.
Company XX, Palo Alto, CA
Marketing Intern, 2017-2018
Assisted in the launch of a new product.
Did market research on internationalization.
Did Customer support by phone and email.
❇️ If you have certain accomplishments worth mentioning, don't forget to include them! Feel free to highlight them as well.
Tip for students and young professionals
If you have little or no experience in the profession you are applying for, include project work and relevant part-time jobs.
For young applicants, employers value soft skills such as initiative, diligence and motivation. Therefore, you can also list activities that are not directly related to the desired position. This shows that you are willing to work and spare no effort.
Do you have volunteer experience?
If you want to list volunteer services or social activities on your resume, make sure you choose exactly what fits the job and highlights your suitability for the position.
You can word it as you would for professional positions – with your title, the name of the organization, and bullet points that describe your role and accomplishments.
Special knowledge
Expert knowledge in the resume completes the profile and sets applicants apart from their competitors. It is not uncommon for this to be the deciding factor for recruiters when it comes to hiring. Especially when it complements the professional career and highlights the candidate's special talents.
❇️ Only qualifications that are important and add value to the position/job title you are seeking should be included in this section of your resume.
❇️ Rule of thumb: Will the additional knowledge help you in your job? If not, it doesn't belong on your resume.
Soft skills play an important role in this context. Which of the following points resonate with you the most?
The 10 most important soft skills
Ability to work in a team
Interpersonal abilities (non-violent communication)
Flexibility
Stress resistance
Resilience
Commitment
Motivation
Willingness to learn
Analytical thinking
Organizational talent
Edit your resume
Think you have the perfect resume? Probably not yet. When it comes to your resume, you should be an absolute perfectionist. That means you have to revise and refine your resume at least once or twice before you send it out. ❇️ Tip: Have acquaintances of yours take a look at it!
That's it! If you have implemented all of the tips, you should definitely receive an invitation to the interview. Don't forget to put just as much thought and time into your cover letter. Below, we have another excellent resume example for you. Good luck writing your perfect resume and finding your dream job!
Resume example
❇️ Use this example and tailor it to your individual details and experience. Get creative and stand out from the crowd! You can also take another look at the resume examples above.
Personal information
John Smith
(415) 642-4321
john.smith@cmail.com
Professional summary
More than 15 years of leadership experience in customer management, managing a team of 30 employees.
Professional focus: customer acquisition and sales, customer care, service and support.
Work experience
5 years of experience as a key account manager in the energy industry. Strong skills in organizing and structuring complex projects and teams.
12 years of experience as Senior Manager Customer Care in the telecommunications sector. Management of an international team with focus on social media.
2 years of experience abroad (Shanghai). Development of the customer teams there.
Education
Trainings in the area of customer management
Degree in business administration (Master's degree)
Skills
Initiative (development and implementation of a new customer portal; savings: -15 % of costs)
Team leadership (establishment and training of a new customer relations team)
Goal orientation (mission: increase customer satisfaction and improve customer relations; result: customer satisfaction +30 % in 2 years, customer base: +20 % in the last year)
Interests
Own blog (30,000 readers/month; topic: customer relations, support and sales)
Social media communication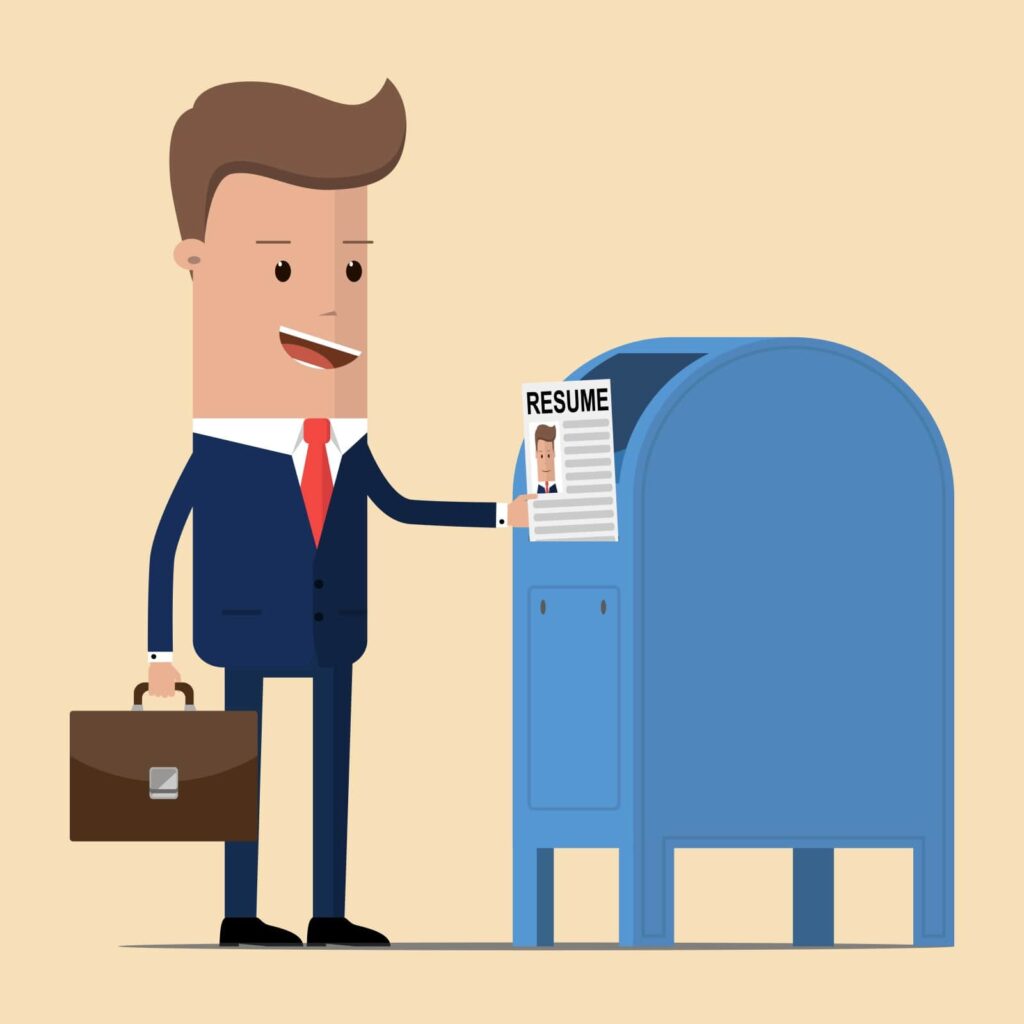 FAQ
How do you write a perfect resume?
The resume should highlight your qualifications for the advertised position. This includes your educational background, knowledge, experience and achievements. Summarize all of this in as concise a profile as possible. The resume should not exceed one page in length. Make sure to look at good resume examples before you start drafting your own.
What are the top 5 tips for a resume?
Keep these points in mind to create a flawless resume:
Personal data: name, email and phone number
Work experience: jobs and internships
Qualifications: school, studies and foreign language abilities
Further training & social commitment:if they fit the job profile
Stays abroad
How should a resume look like in 2022?
Recruiters prefer a targeted resume that is short and concise because it is easier and faster to get the overall picture of the applicant. Focus primarily on the quality of the content rather than the quantity.