Interpersonal skills: A term you've probably heard more than once, both in your personal and professional life.
But why is it so important for job seekers to have relevant interpersonal skills when applying for a job, or to compete in the business world?
In this article, we'll go into detail about what interpersonal skills actually are, which ones matter most, how you can quickly improve interpersonal skills, and have some useful examples for a fantastic resume as well!
What are interpersonal skills?
Interpersonal skills (also known as interpersonal abilities or social skills) are soft skills that we utilize to communicate and connect with others.
This means we demonstrate our interpersonal skills whenever we interact with the people around us. These skills therefore significantly determine our ability to work with others.
The term interpersonal skills consequently refers to an employee's ability to effectively engage with colleagues and to successfully complete their tasks.
In a nutshell, good interpersonal skills can not only help you perform better in job interviews, but also build incredibly effective working relationships.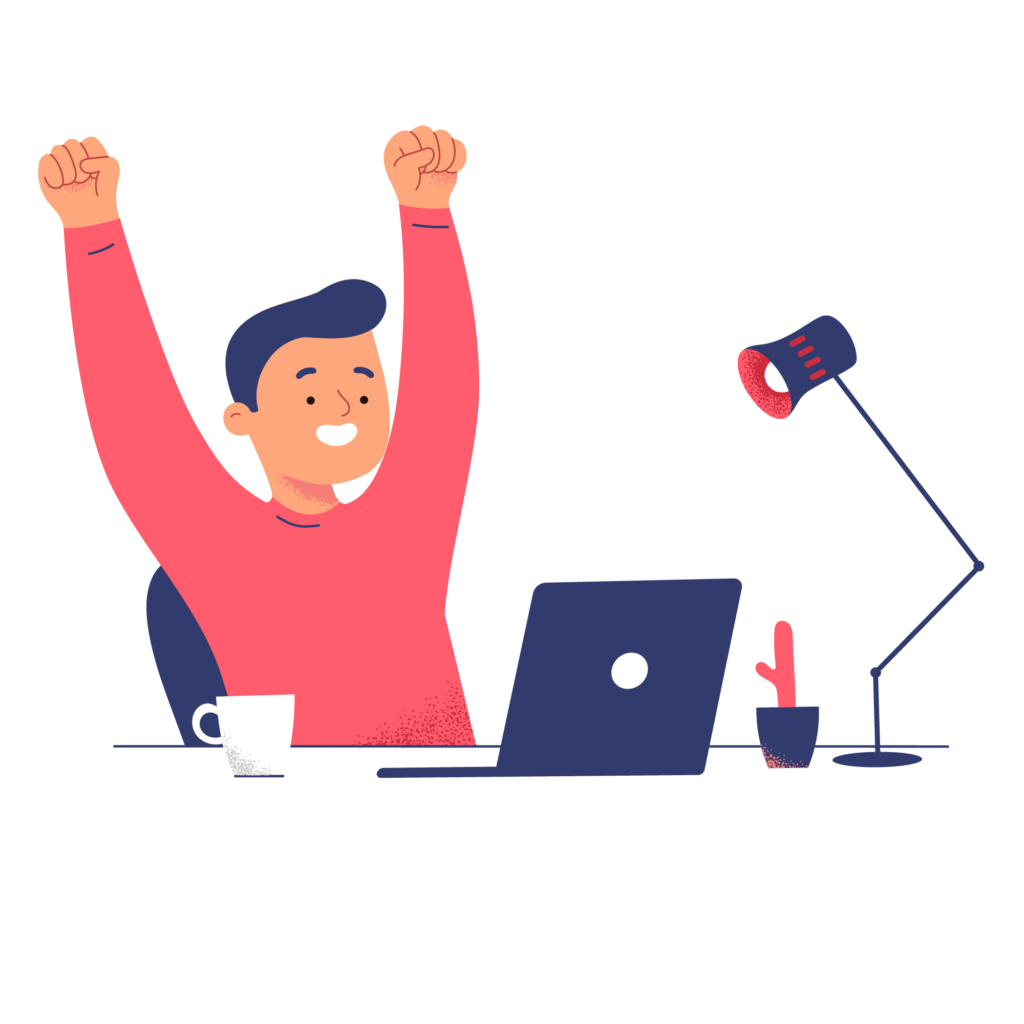 💡 Tip: Learn more about the importance of soft skills in the workplace.
Why are strong interpersonal skills important?
Although most interpersonal skills (such as communication skills) are often not directly mentioned in a job posting, having good interpersonal skills is very important.
Particular jobs (e.g., customer-facing roles) necessitate stronger interpersonal skills than some other positions. In such cases, poor interpersonal skills mean that it will be more difficult for a person to create solid client relationships and understand consumer needs.
However, this does not mean that job seekers who are not as "good" with others (for instance, because they have a more introverted personality) cannot succeed in such a role!
Interpersonal skills can certainly be learned and improved. Just keep in mind that for your personality type, it might be better to choose a profession that fits your character traits and where you can primarily use other skills. (For example, technical expertise or great problem-solving skills in the field of software development without any customer contact.)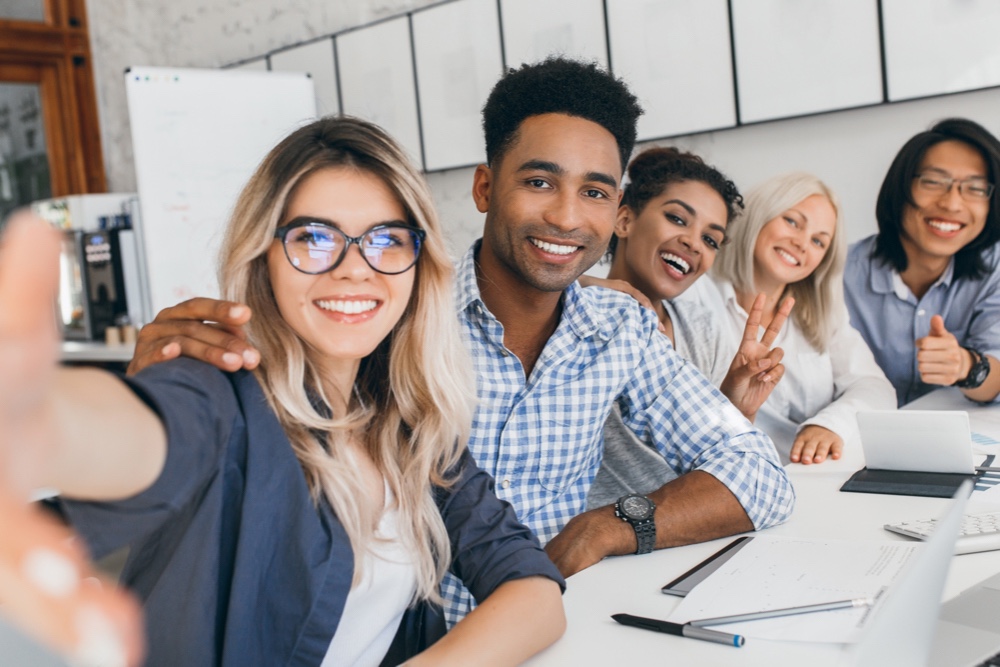 Still, it's important to realize that even in the most isolated jobs, some important interpersonal skills are key to a happy work life. Such people skills include:
Interpersonal skills examples:
Communication skills
Conflict resolution skills
Active listening skills
A positive attitude
Emotional intelligence
⚠️ Note: Emotional intelligence is probably the most essential underlying interpersonal skill here. It refers to the ability to perceive and comprehend one's own emotions and also those of others.
💡 Tip: Improving your emotional intelligence will aid you in understanding that individuals hold diverse viewpoints. It therefore allows you to see things from their perspective.
The 8 most important interpersonal skills
Now that we've gone over some of the terms, let's delve deeper into this topic and look at the 8 most important interpersonal skills you can use to really fuel your work life!
#1 Communication skills
The ability to communicate effectively: This is arguably the most important interpersonal skill.
After all, what would we do if we couldn't communicate? It is one of the most fundamental features of life and a necessary part of any personal or professional relationship. Communication skills are also required for any job that involves teamwork or direct contact with consumers or customers. There are two types of communication skills:
🗣 Verbal communication
The way you use your verbal communication skills can have a big impact on your ability to build strong relationships and achieve your professional goals.
Regardless of whether you want to perform well in sales meetings, demonstrate your presentation skills and your public speaking ability in monthly presentations, or simply communicate with coworkers, you will need to use verbal communication at some point.
👤 Non-verbal communication
Did you know that non-verbal communication, such as tone of voice, eye contact, and body language, conveys the majority of messages?
These help to either confirm or dispute our word choices, and they and often unconsciously carry the overall message.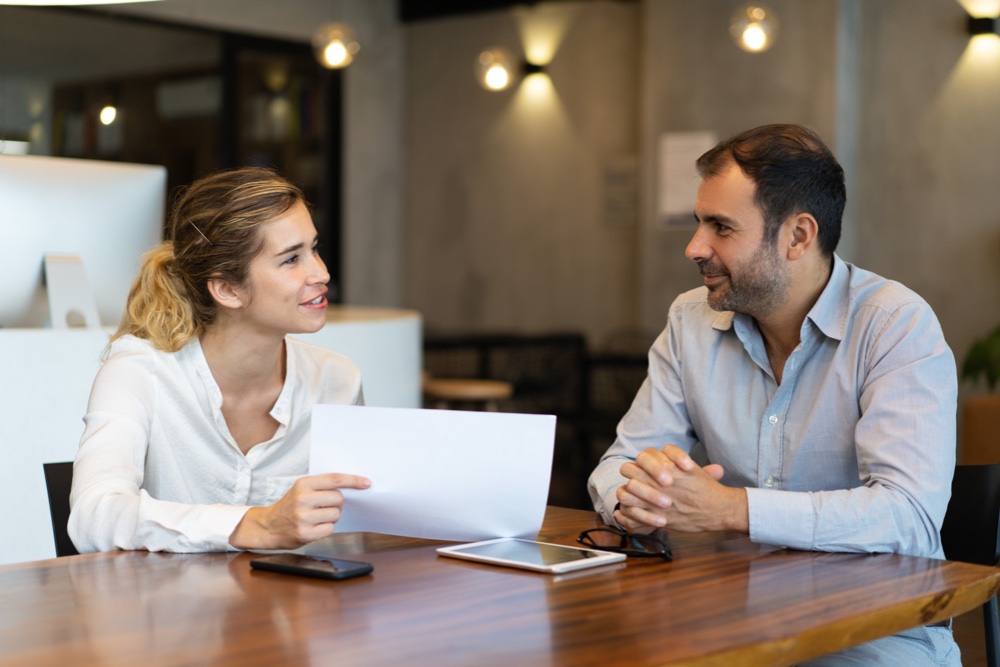 #2 Thoughtfulness
Consideration and respect are essential elements of any collaboration, and if you are respectful to others, it will be reciprocated.
💡 Tip: This also involves expressing appreciation to your coworkers so that they understand how much you value their support and knowledge.
Assertiveness can be mentioned in this context as well. It entails being able to successfully express yourself while still respecting the rights and opinions of others. This is one of the most critical interpersonal skills. After all, if you don't set boundaries or disregard those of others, you won't have a particularly great time in both your professional and private life.
⚠️ Note: Although it may feel intimidating to be assertive at first, it can really lower your overall stress level. This is especially true for people who have a hard time saying no.
#3 Active listening skills
In any role, active listening is a fundamental interpersonal skill.
Active listening means listening carefully to others with the goal of gathering information and engaging with the speaker. You may connect with individuals and demonstrate that you understand what they're saying by actively listening to them. You'll be able to collaborate and solve problems more effectively this way.
⚠️ Note: In roles where responding to the needs of consumers and clients affects your own performance and therefore success, strong listening skills are extremely beneficial.
#4 Teamwork
Another essential interpersonal skill that you should focus on is your ability to work in a team.
Effective teamwork involves knowing when to take the initiative and lead and when to stand back and support. As a good team player, you should also have a number of other skills, such as empathy, respect, or negotiation skills.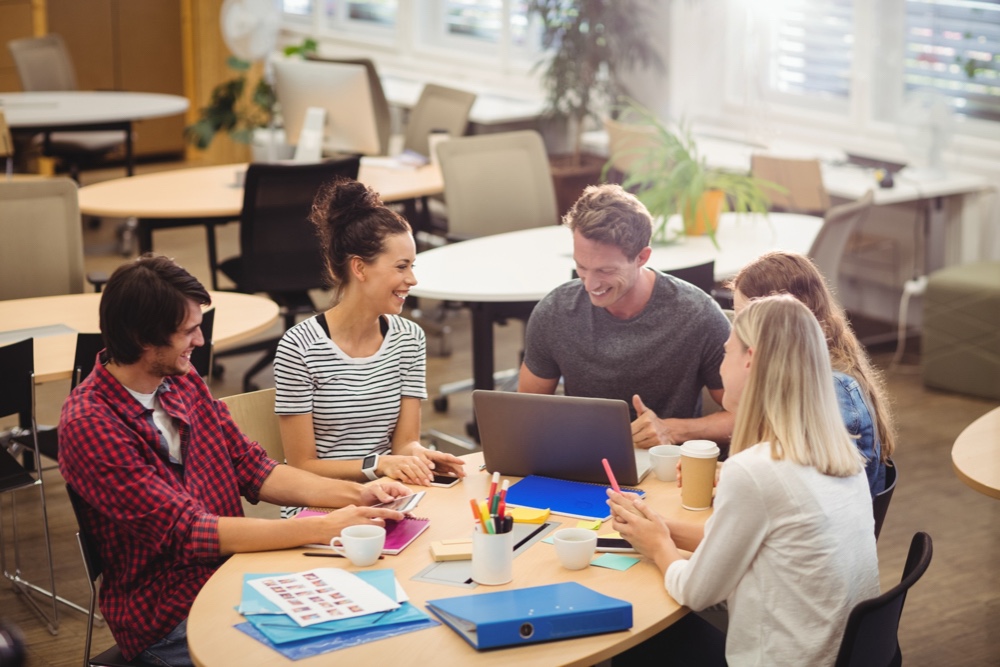 #5 Conflict resolution skills
Did you know that if you can exhibit good conflict management abilities, you'll be more likely to be considered for leadership roles?
⚠️ Note: To handle conflict well, you should also be a good communicator. Therefore, some additional abilities (such as non-verbal communication, mutual respect, mediation skills, and the willingness to compromise) will greatly assist you in resolving conflicts.
💡 Tip: Having good problem-solving skills in your own relationships can also benefit you a lot at business and reduce your overall stress levels.
#6 Leadership skills
Leadership is all about getting the most out of each employee.
It also entails making everyone feel as if they are contributing something worthwhile to the organization. For this reason, leader core skills include other qualities such as motivation, problem-solving, and patience.
💡 Tip: If you want to learn more about important skills for leaders, check out our article on the 4 most important soft skills for managers!
#7 Negotiation skills
Negotiation abilities are vital for those working in law, business, or politics, but they can be valuable in any profession.
To be a skilled negotiator, you have to be able to listen carefully and solve problems creatively in order to reach a mutually beneficial agreement.
⚠️ Note: When negotiating, you should always aim for a win-win situation. You can establish long-term working relationships and strong interpersonal relations based on mutual respect and trust in this manner.
💡 Tip: Emotional intelligence, self-awareness, and self-confidence are all skills that will help you become a stronger negotiator.
#8 Openness for feedback
Especially for career starters with little or no job experience, being open to feedback is usually very beneficial.
To get better at your job, you need to be willing to accept feedback, because that way you can grow from it. Actively seek feedback: Listen to advice and then reflect on it. Does it do you any good to change your behavior or the way you work? If so, give it a try! Feedback is an effective way to further improve your performance and productivity.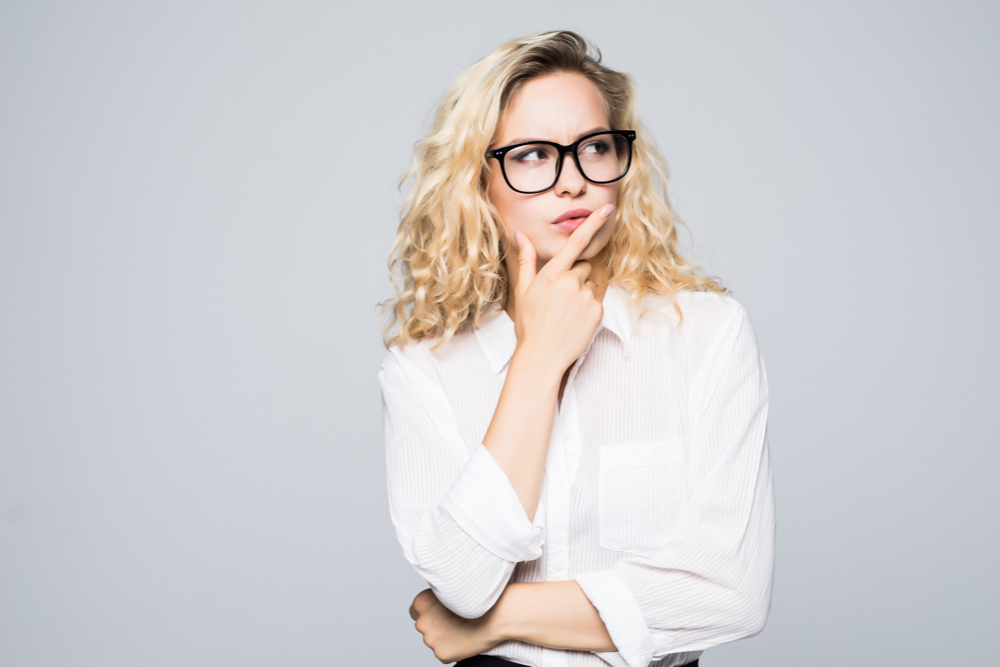 How can I strengthen my interpersonal skills?
Are you now thinking about how to enhance important skills like interpersonal communication skills or your conflict resolution abilities?
To improve your interpersonal skills (which can be several skills at once or just one particular skill), here are some useful steps you can take!
👍 Practice communicating
Concentrate on a few key areas:
If you want to improve your presentation skills but are terrified of speaking in front of a group, you could simply make a small announcement at the next team lunch.
After that, you could ask if you may assist with a colleague's presentation. Taking small steps like these can help you steadily improve your abilities without becoming overwhelmed.
👍 Build relationships
Join a group if you work from home and don't have many opportunities to practice your people skills. This can be a work-related group or some people who share similar interests:
Watch other positive interactions there first.
It can be very helpful to see how others use their interpersonal skills.
Apply those observations to your own relationships.
👍 Ask for feedback
Request input from others to determine which skills you still need to improve. When doing so, be sure to ask someone whose opinion you trust and respect:
Once you've received feedback about what skills you can improve, think about specific things you could practice.
For example, if someone suggested that you need to work on your digital communication abilities, you could research some best practices in the topic and then put them into practice.
👍 Set specific goals for your interpersonal relationships
Let's imagine you wish to establish a specific relationship, such as with a teammate:
Think about what aspects of the relationship need to be improved and what interpersonal skills might be beneficial.
If you and a coworker disagree about a shared project, for example, this is an excellent time to practice your communication abilities. To understand where your counterpart is coming from, practice actively listening to them.
If you can figure out what their main worries are, you might find that there's room for negotiation and compromise!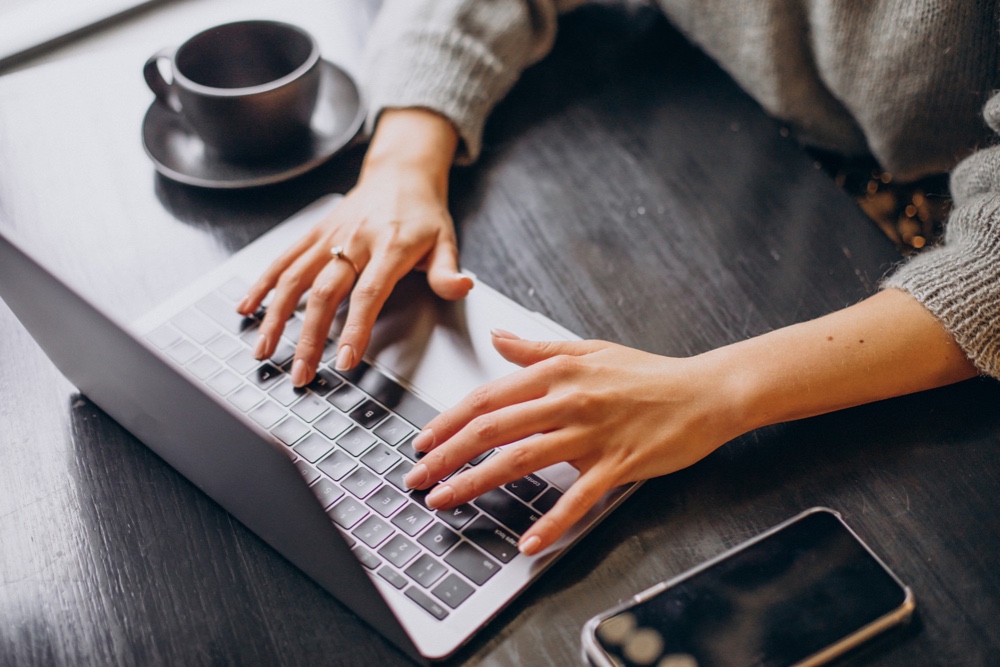 Bonus: Examples of interpersonal abilities for the resume skills section
Are you getting ready for a job interview?
In order to land your dream job, you need to convince the hiring manager that your are the right person in your job application.
Did you know that the importance of interpersonal skills in a resume or cover letter is frequently underestimated because the job description doesn't provide too much information about what social skills you need for that particular job?
That said, most companies are looking to hire employees who can skillfully convey their interpersonal skills in their own words in their CVs. Here's how you can do it:
🤓 Add your interpersonal skills to your resume in a professional manner
Interpersonal skills are not easy to measure, which is why they are often difficult to include on a resume. Therefore, you should be very detailed in order to adequately highlight your interpersonal skills.
Examples:
Expert in contract negotiations
Excellent public speaking abilities
Or:
Adaptability: 3 years of experience in the emergency room, with the ability to adjust to shifting schedules as needed.
Strong verbal and written communication abilities: 5 years of experience working with patients and other professionals.
⚠️ Note: Adding specifics to your skills will give them more context and assist the hiring manager in getting a clearer idea of your skills.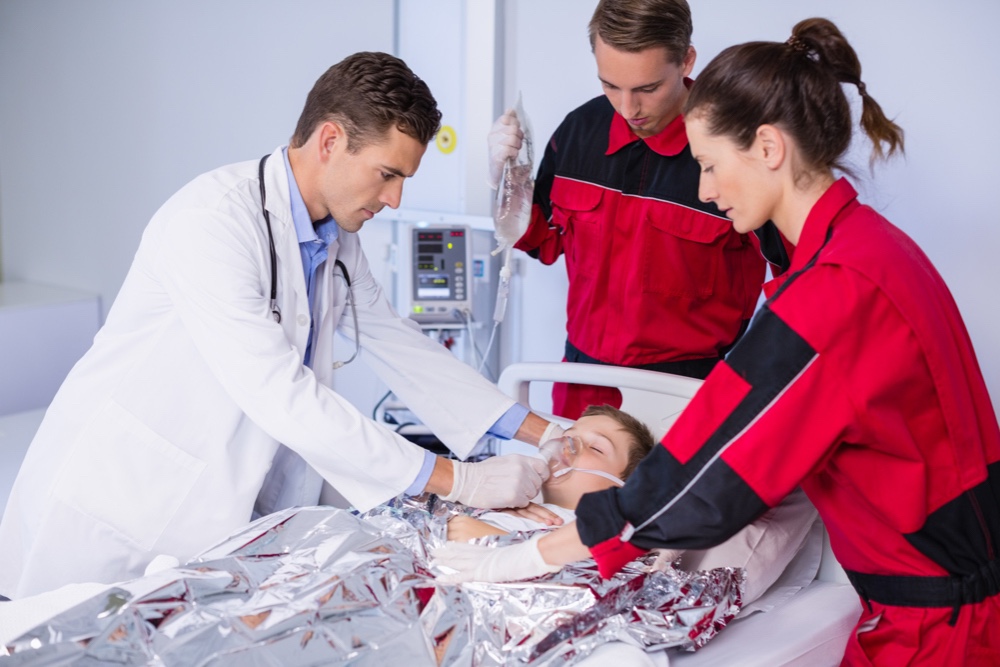 It's best to demonstrate your abilities with examples when you mention your professional experience:
Example:
Leader of a 10-person marketing team in the development and implementation of two new marketing strategies, which resulted in a 15% increase in market share.
To properly present your skills, you can follow these steps:
Read the job description thoroughly and determine what interpersonal skills are most important to the company.
Consider what you've accomplished in previous jobs to illustrate these abilities.
Create meaningful, performance-based bullet points using these abilities and accomplishments.
💡 Tip: Since the resume skills section and cover letter are a vital part of any application, check out our "All about your job application" guide to learn everything you need to know before applying!
Concluding remarks on interpersonal skills
Whether for career advancement or in personal life: Improving interpersonal skills will help you grow professionally and personally.
Yes, technical skills are essential for most jobs, but what really matters are your communication abilities and other interpersonal skills. Good interpersonal skills make your work life much more enjoyable and provide a balanced life – on and off the job!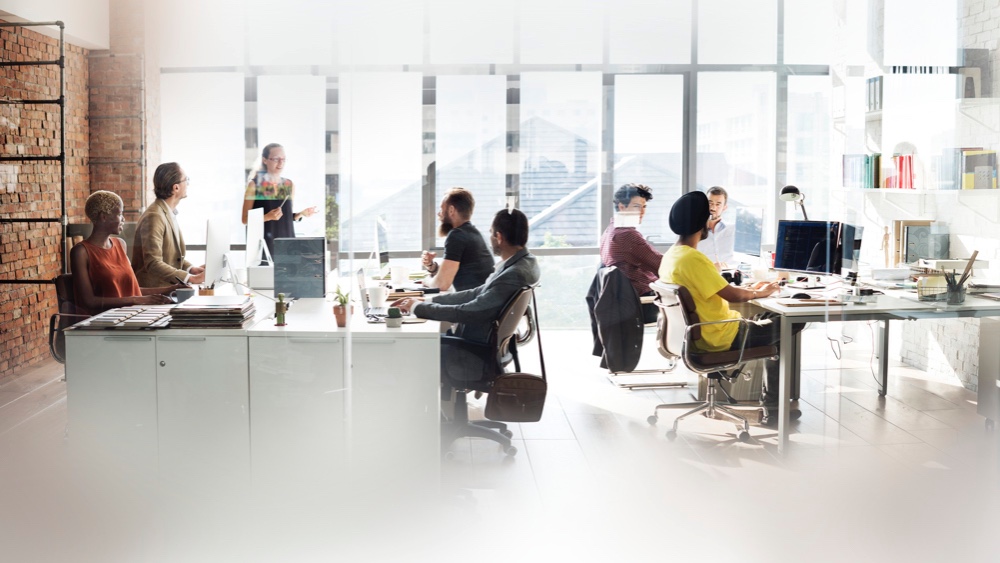 Interpersonal skills – FAQ
What role do interpersonal skills play in your career?
Communication and collaboration skills are vital when dealing with groups and individuals. People with strong interpersonal skills are also more likely to form positive and lasting connections.
What is an example of interpersonal skills?
Interpersonal skills are a special type of social skills (also called "people skills"). An example of an interpersonal skill would be empathy.
What are the top 5 interpersonal skills valued by employers?
1️⃣ Communication skills. 2️⃣ A positive attitude. 3️⃣ Conflict resolution skills. 4️⃣ The ability to work in a team. 5️⃣ Emotional intelligence.
What are examples of interpersonal communication skills?
1️⃣ Verbal communication. 2️⃣ Active listening. 3️⃣ Body language (non-verbal communication).