You have already written some informal letters? Maybe a personal letter or two to a friend or acquaintance of yours. But how about a formal letter – like a business letter or a cover letter?
Tip: Learn more about the perfect cover letter here.
Especially if you're responding to a job posting for the very first time, you should take a quick look at our guide on formal letter writing. Our step-by-step approach will help you figure out which official letter format you can use, what to pay attention to when writing it, and also provides you with examples and a template at the very end. This way, you won't have to write your own formal letter from scratch.
Are you ready to learn how to write a formal letter? Then let's get started!
When should you use a formal letter?
You should write a formal letter when applying for a job. The most important aspect is to present your message in a smart and professional tone. If you are already employed and writing business letters or emails, a formal letter format guarantees a professional and respectful way of addressing your business partner.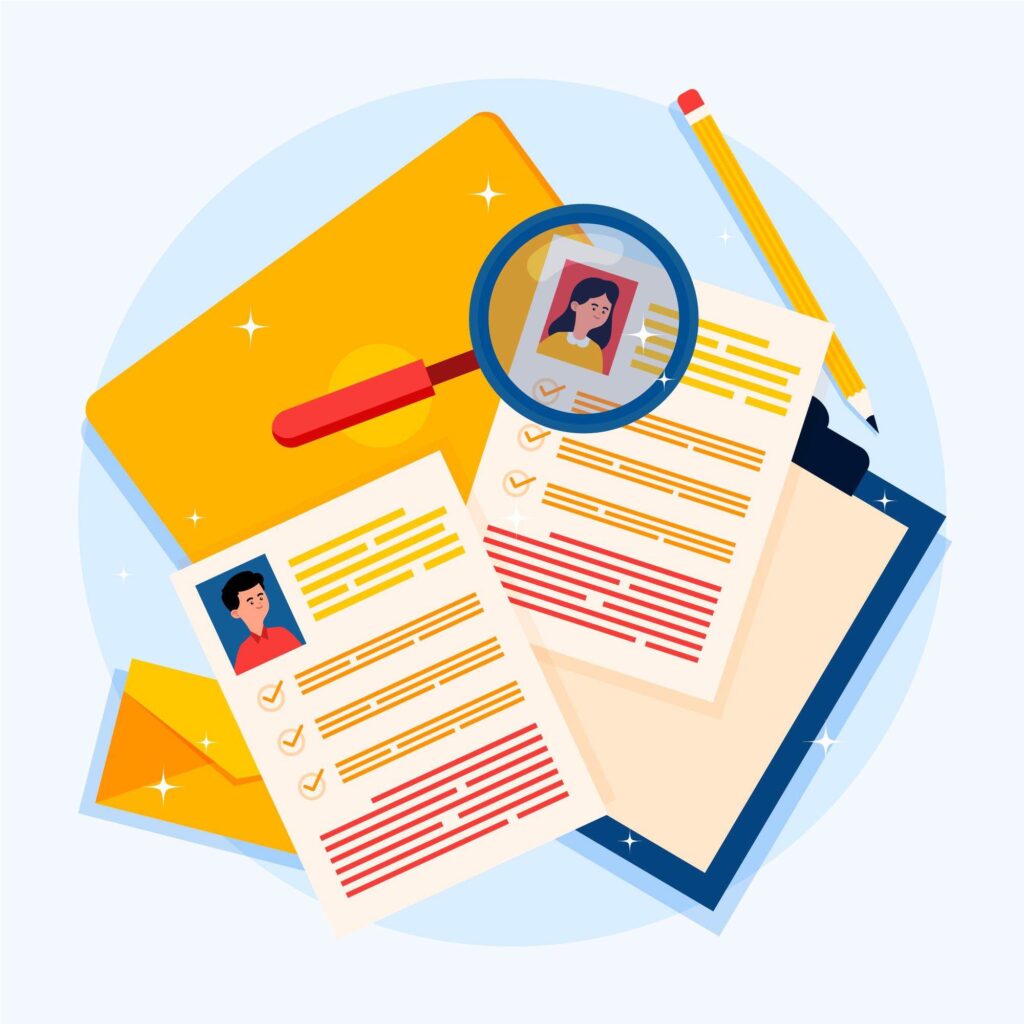 What are different types of formal letters?
As mentioned above, cover letters are considered a category of formal letter writing. Business correspondence is another type. Resignation letters for termination of employment are also written in a formal way.
More types of formal letters:
Letter of acceptance (used when accepting an award or a job, for example).
Apology letter (typically written when you are officially apologizing for something).
Complaint letter (used when you are dissatisfied with a product or service).
What is a good formal letter example?
When writing formal letters, you should adhere to an official letter format. Choosing a proper format enables you to look more professional and adds a certain edge to your letter. The person receiving the letter will immediately see that you have made an effort and are taking the matter seriously.
Note: Most formal letters are written in block style or AMS.
Block style is the most common formal letter format. Its main feature is that all elements are aligned to the left margin of the page. This also applies to the first lines of paragraphs, which are not indented.
For the most part, the same rules and guidelines apply to the AMS style. However, there are two major differences:
No blank line between the sender address and the date ➜ The date is placed directly below the address.
Subject line instead of or preceding the salutation ➜ The subject line summarizes the content of the letter in a single line.
Tip: Once you've decided on a particular format, you should use it throughout the letter.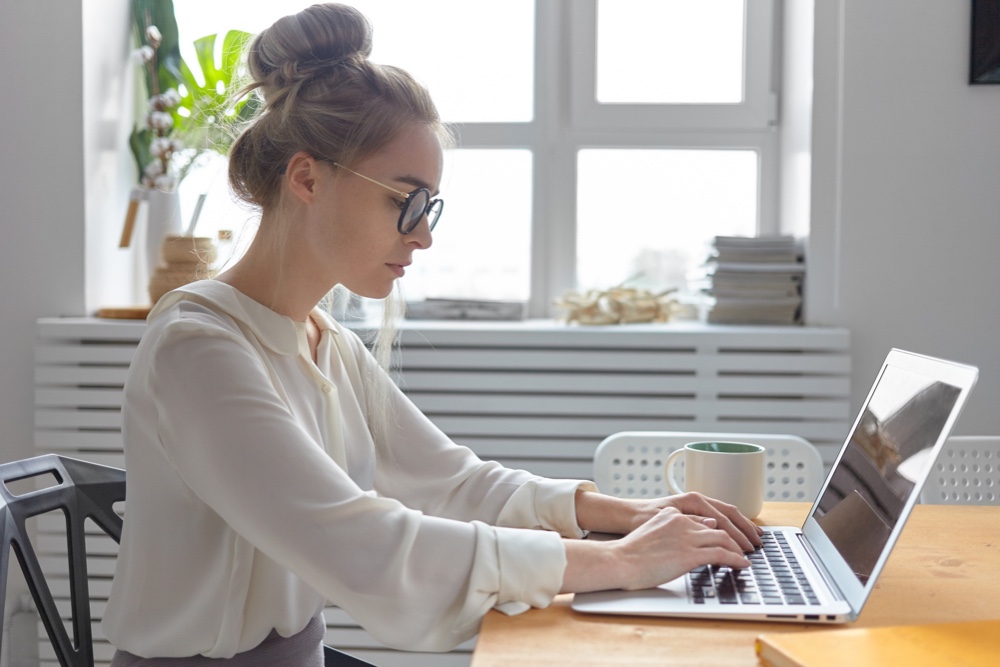 How do you write a formal letter? – 8 steps towards a great formal letter
⒈ Write down your full name and contact details
The heading consists of your name; your address is placed right after. You can also put it in the top right-hand corner of your letter.
⒉ Enter the recipient's contact information
Now it is time to add the recipient's address. It should be written on the left.
⒊ Don't forget the date
You can write the date on the right or left side after the receiver's address. Many also write it in the upper left-hand corner of the letter or even between the sender and recipient addresses.
Tip: Specifying the date is very important if the addressee needs to respond in a timely manner.
⒋ Write a subject line
In case you use AMS style, type a subject line. If you chose block style, you usually write only a salutation and skip the subject field.
⒌ Make sure you choose the right salutation
Let's now look at how to write a professional salutation: Use "Dear Sir or Madam" if you do not know the person's name. If it is available, go with "Dear Mr. / Dear Ms." followed by their full name. Include the job title if you have it.
Check this immediately: Is the name spelled correctly? By the way: "To whom it may concern" should only be your very last resort.
A blank line has to be inserted after the salutation and before the closing remarks. This means that you have to omit a line before starting the main body of the letter. In general, make sure to single space your text and leave one line between each paragraph.
Note: The first word after the salutation always starts with a capital letter.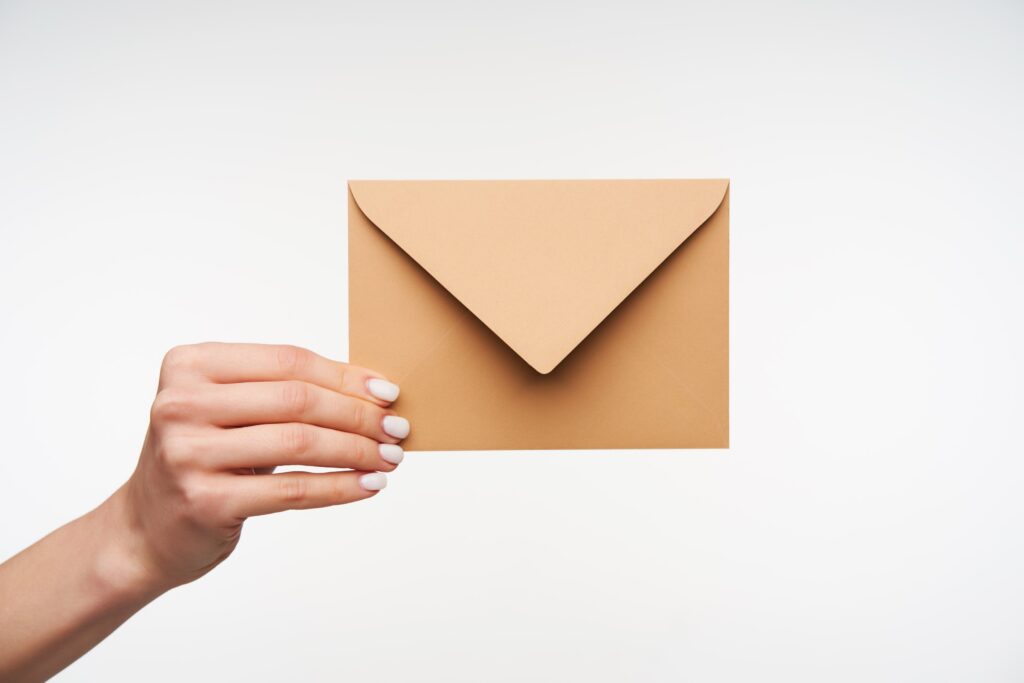 ⒍ Draft the body of the letter
First paragraph: In the opening paragraph, you should introduce yourself and provide the purpose of your letter.
Second paragraph: The following paragraph(s) of the letter should contain all relevant information you want to convey. In doing so, limit the information to the essentials and make sure it is structured clearly and logically.
Final paragraph: In the last paragraph, you should indicate what action you want the recipient to take.
Tip: If your letter is quite lengthy, it is a good idea to include a concluding paragraph at the end that summarizes everything. Then wrap up your letter with a complimentary close.
⒎ Conclude the letter with a proper sign-off
If you use block format, include a closing paragraph such as "Sincerely yours" or "Best regards". Then add your signature and printed name.
If you are using an AMS letter format, omit the salutation and instead include only your name and signature.
Tip: It may also be helpful to include your telephone number and email address here.
⒏ Reference to enclosed materials
This step is only necessary if you want to attach additional documents (e.g. your resume) to the letter. Write "Enclosure:" with a list of the attached materials.
Tip: After you have written your letter, you should double-check it. You might even have another person take a look if you're not sure about possible grammar errors or whether you've hit the right tone.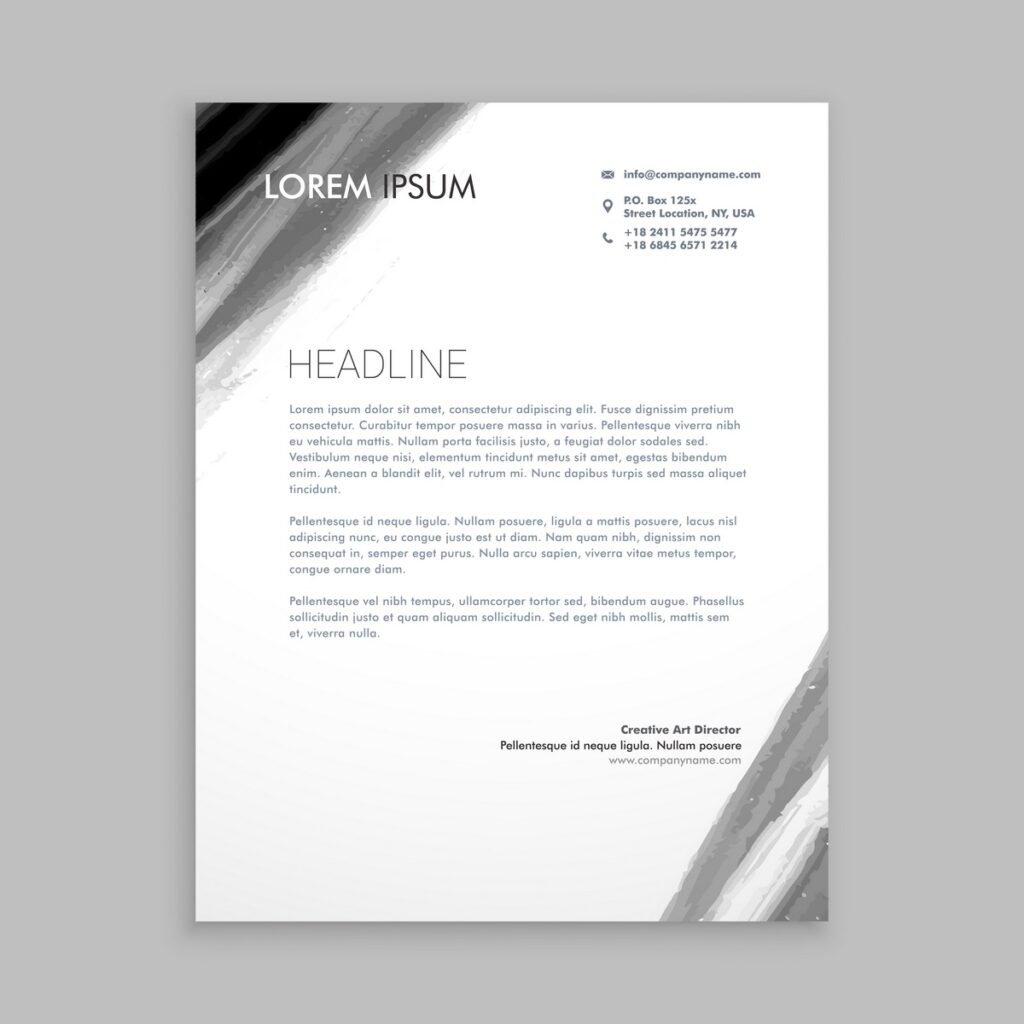 Formal letter samples
A great guide on how to write a formal letter wouldn't be complete without examples! First, let's take a look at a pre-written example (we use block style here, as this is the most common formal letter format). Afterwards, we'll provide you with a template that you can use as a framework for your own letter.
Formal letter example
George Moore
345 Pacific Road
Los Angeles, California 66666
May 13, 2022
Ms. Jenny Owens
Design Company
254 Dalton Street
Los Angeles, California 66666
Dear Ms. Owens:
I am writing to express my interest in the Graphic Designer position at Design Company. I read the job posting on your website with enthusiasm and believe that I would be a great fit for this role. I would be very happy to learn more about the position.
While attending Design University, I studied graphic design and took several courses to optimize my design skills. Subsequently, I worked as a graphic designer. In this position, I was able to primarily use my in-depth knowledge of design software, and created appealing logos and brochures. I believe that my experience combined with my skills will be of great benefit to your company.
I have attached my resume listing my previous design experience and accomplishments. I believe that my skills and passion for this industry will be a great fit for Design Company. I would love to schedule an appointment where we can discuss the position in more detail. I am looking forward to hearing from you and finding out more about this thrilling opportunity.
Yours sincerely,
[Hand-written signature on a hard-copy letter]
George Moore
333-333-0000
Enclosure: Resume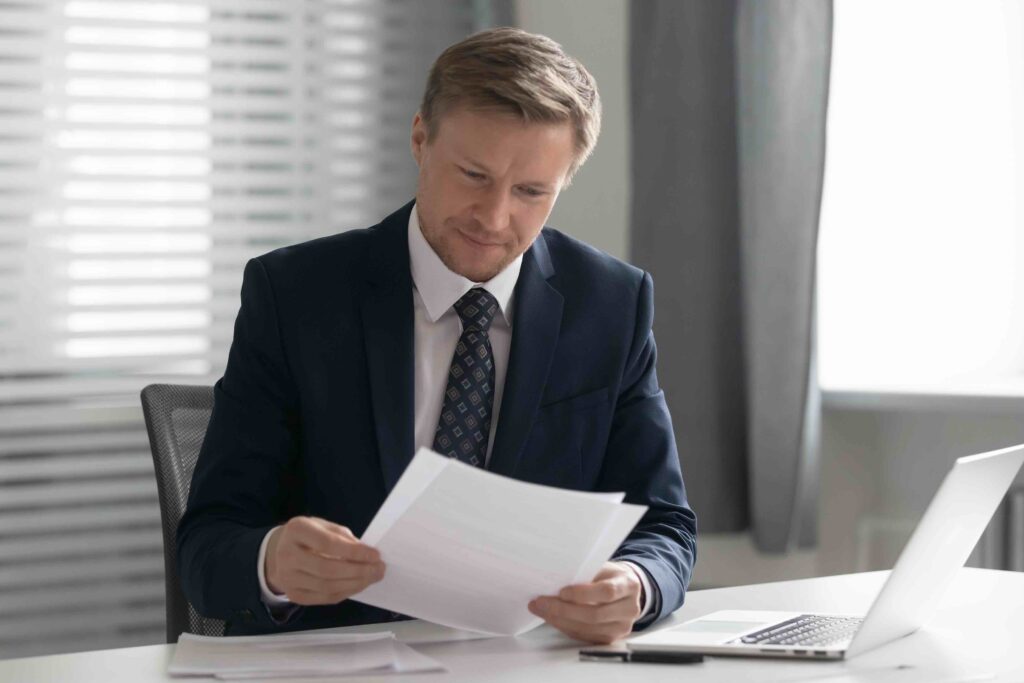 Formal letter template
✉️ [Your name and address]
📆 [Date]
📩 [Recipient's address]
👩 Dear Sir or Madam,
📄 [First paragraph: Introduction and purpose of the letter]
📄 [Subsequent paragraph: Structure all the information you want to provide logically and, if necessary, in several paragraphs]
✍️ [Concluding remarks, greeting and signature]
👨 [Your printed name]
📲 [Your phone number and email address]
Conclusion: Essential formal letter writing tips
Hopefully, you have already composed a first draft using our template! When writing a formal letter, you should pay attention to some more essential aspects:
Not only the outward form matters! Most importantly, you should make sure that the way you write is correct. This includes, for example, formal language and an overall professional tone.
Try to be as clear and concise as possible. This means that right at the beginning the purpose of your letter should be specified.
One very important aspect before you turn in your letter: Re-read it or have it proofread. Always check your letter for spelling and grammatical errors. Ensure that the address of the recipient is correct and that the name is spelled accurately.
We wish you a smooth and successful formal letter writing process!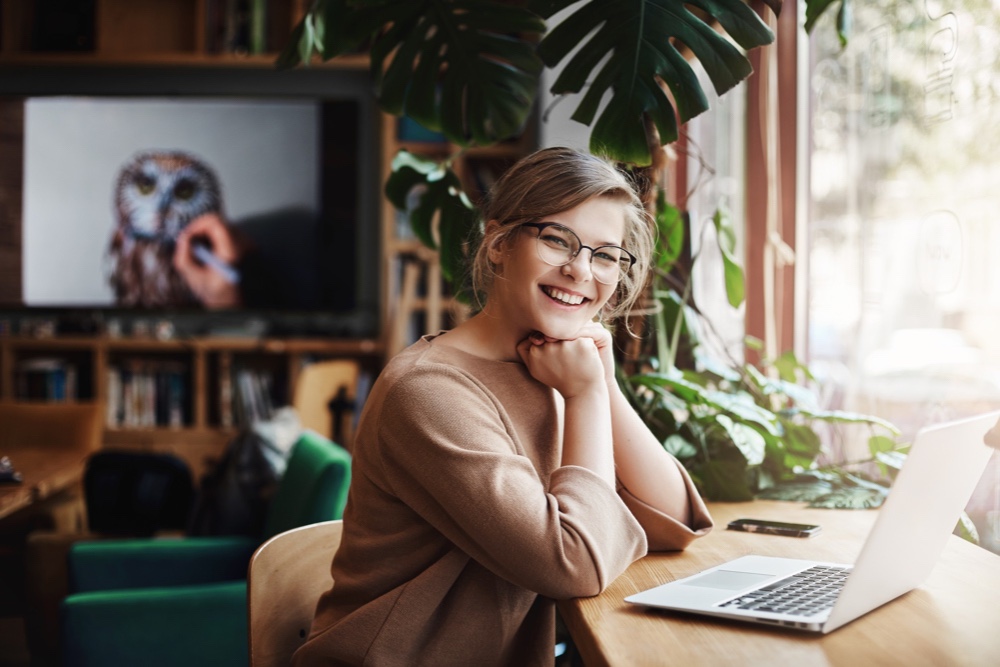 How to write a formal letter – FAQ
How to write any kind of letter?
Put the contact information and the date. Now write the salutation. Next, draft the body of the letter. Do not forget to include a greeting at the end and your signature.
How do you write formal letters?
If the letter is not for personal use, you should use block style or AMS style as the letter format and always compose your letter in a professional and polite tone.
What is the best formal letter writing format?
As a general format for formal letters, block style is used in most cases.
How to start a formal letter introduction?
Write a greeting and start the letter with a sentence outlining why you are writing.
How to write a formal email?
Write it just like a formal letter and make sure to choose a subject line that attracts the reader's attention.