Are you ready to land your first job?
Maybe you just turned 16 and want to find teen summer jobs with flexible hours to earn some extra money? Or you're looking for the best part-time positions for a young person in general?
Whether you're mostly interested in a flexible schedule and good money, or you're looking for nothing less than your dream job:
We've got you covered and will help you with your job search!
So, if you're looking for the best summer jobs and want to do something other than serve food or work as a retail sales associate and greet customers, discover some new jobs in this guide that will likely make you more money than a traditional job like car wash attendant or summer camp counselor!
Which jobs are suitable for teenagers?
Do you also need more money than your parents want to give you as pocket money?
In some cases, your parents might not be able to afford to give you more than they already do. Therefore, even as a teenager, you have the opportunity to earn money by getting a part-time job.
You can find jobs here, for example:
As a newspaper delivery person (many employers hire teens as delivery drivers if they already have a license).
As service staff in catering or a restaurant team member (why don't you look for a great teen job in a café as well?).
As retail sales associates (it's probably the easiest to find summer jobs in retail).
At events and theme parks (one of the best jobs: Fun park attendant).
In the supermarket (you could help stock shelves).
In daycare facilities (young adults with some experience in handling children often work as daycare assistants).
Or in other companies that do not necessarily need skilled workers for the job.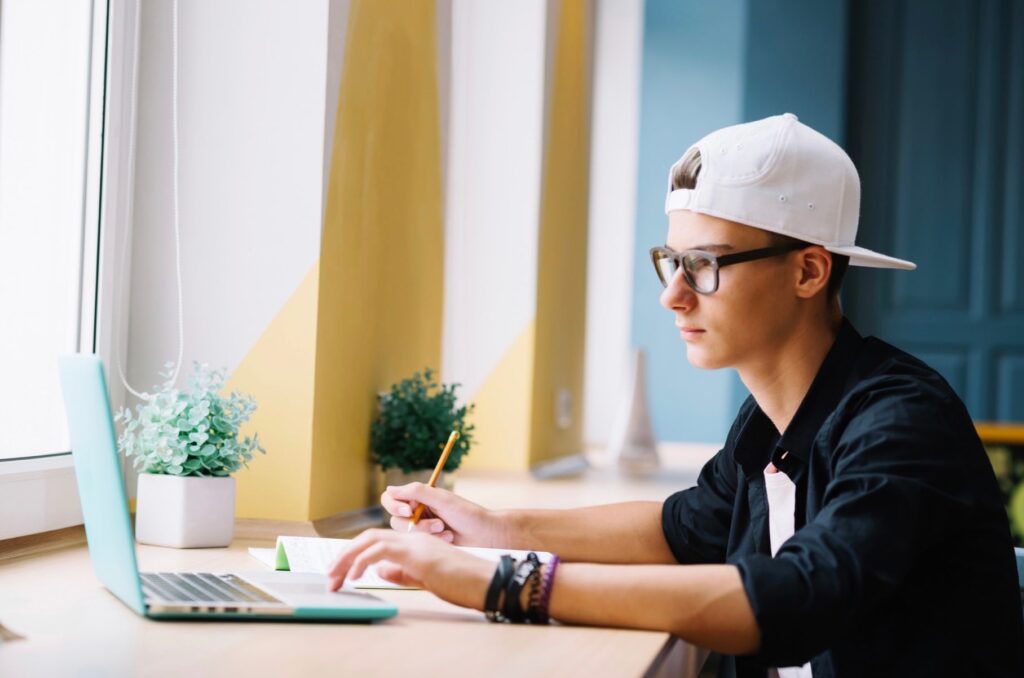 Why are customer service skills important in most part-time jobs for teens?
Among the best jobs for teenagers are many positions that involve customer service.
Whether they work behind the cash register at grocery stores or as service staff at coffee shops: Young job seekers should be aware that soft skills are often more important than specialized knowledge in the best jobs for teens.
After all, this is because teenagers most likely don't yet have the knowledge to work in highly specialized jobs. Instead, they can impress with their interpersonal skills and therefore also land high-paying jobs quite easily.
Note: Don't worry if you're not that interested in customer service or prefer to work from home. There are plenty of jobs for teens online, too! We'll go into that a little later.
What are the highest paying jobs for teens?
Most typical summer jobs for teens (such as pet sitting or working as a gas station attendant at minimum wage) are not among the best-paying jobs.
That said, there are many good jobs that pay quite a bit of money. Be aware that the top jobs for teens may require you to earn some sort of certification first. You could get certified in CPR or first aid practices, for example, to get a well-paying job as a lifeguard or professional nanny. Camp counselors sometimes need such certification as well.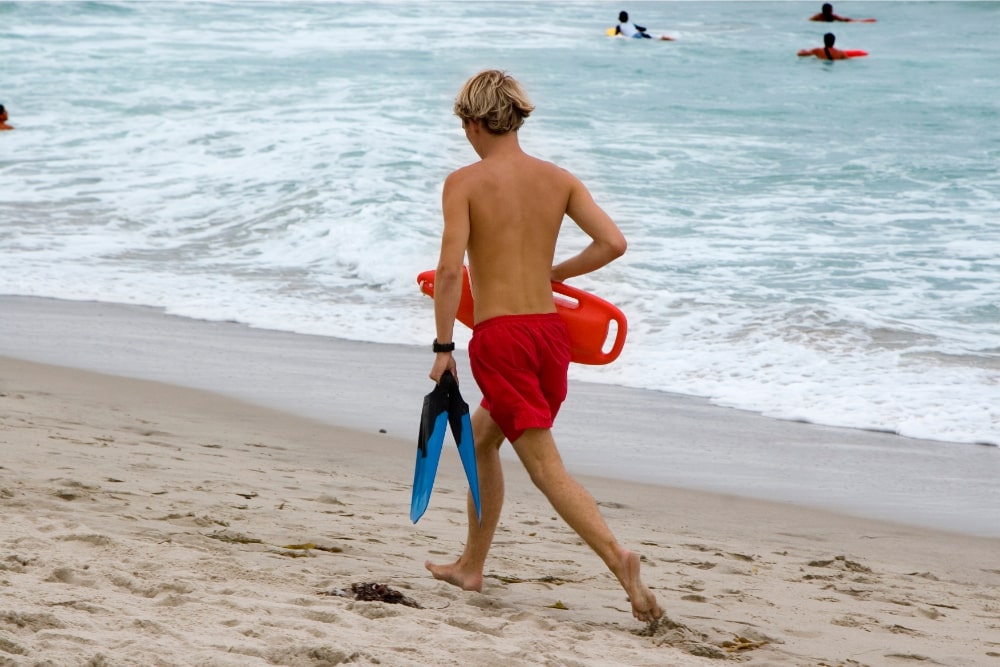 What are the best online jobs for teens?
Like most teens, you probably have excellent computer skills, maybe you even know how to code?
Jobs that involve working online can be a real money pit for teens. Be it paid online surveys, data entry or even some programming or website building, even as a teenager you can earn a lot of money and get a high paying job if you work online.
Online jobs often pay between $11 and $25 per hour, making them some of the highest paying jobs for teens.
Online tutor: As a teenager, you can easily earn that extra money by tutoring online.
Data entry: In this job, you'll mostly enter data into spreadsheets.
ESL teacher: Would you like to earn a little more than a traditional tutor? There are often very good English as a Second Language jobs that pay up to $25 per hour.
Social media: Do any of your parents' acquaintances have their own business and need people to communicate with customers on social media? Most teens can do this job!
Call center representative: Do you enjoy answering customer calls? Then this teen job might be right up your alley!
Now that we've given you plenty of ideas, let's take a look at the 10 most popular and best-paying jobs for teenagers, whether they're online or offline.
10 of the best paying jobs for teens
🐶 Younger teens (ages 14 to 16) usually take on lighter jobs such as babysitting, house cleaning, running errands, gardening, or even pet care. These popular teen jobs allow them to work just a few hours while earning a little extra money.
🏬 Older teens (between the age of 16 and 19) can take on more complex jobs, which pay much better. For example, they can focus their job search on online jobs or find jobs as a counselor at summer camps or as a retail sales associate.
💼 Teens who already know what they want to major in or work when they grow up often look for their first jobs in a particular industry. For example, if you're interested in the legal field, you could apply for a job as an administrative assistant at a law firm!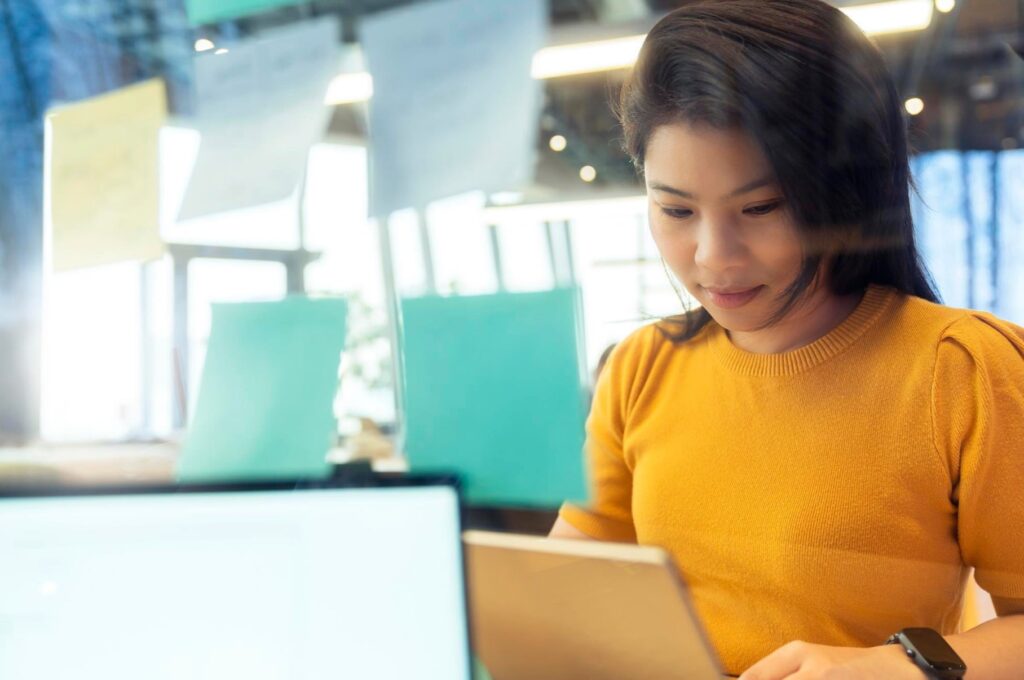 Are you ready to find out about the highest paying jobs for teens? Then let's get started!
1. Help with yard work
Especially in spring, summer and autumn there is a lot of work to do in any garden or yard.
The lawn needs to be mowed and the flower beds have to be cleared of weeds. In addition, the soil requires regular raking so that air can reach the soil and the flowers can grow well. Shrubs and plants should also be pruned from time to time to keep them beautiful and in shape. Teens age 14 and older can do this job easily.
So, if you enjoy working in the fresh air, look for a gardening job in your neighborhood.
Average salary: $10 for small tasks, $18 for heavier tasks like lawn mowing.
2. Walk dogs
Walking dogs is one of the most popular summer jobs for teenagers.
There are many people who do not have time to walk their dogs on a regular basis. Students can easily help out by spending time with the pets while their owner is at work. Some people may also be unable to walk their dogs due to their age, and therefore need help.
The job is simple and straightforward: You will pick up the dog from the owner's house and bring it back after completing a pre-agreed route.
Average salary: $15
3. Act as a computer aide
Many adults have trouble with their computers and need help to remove a virus or install a certain software.
This is where you, as a computer-savvy teen, can help out and boost your allowance at the same time.
Tasks of this job might include the following:
Setting up a new computer.
Installing updates.
Configuring Internet settings.
Synchronizing smartphones with other devices.
Sorting, saving, or editing photos.
Setting up new devices like scanners or printers.
Updating drivers or installing programs.
Backing up data to a new hard drive.
Starting at age 14, helping with computer related issues is one of the jobs for teenagers where you can really excel with your computer expertise!
Average salary: $16
4. Assist with childcare
Many parents are looking for babysitters, and teenagers are perfectly suited for this work. That's why childcare is one of the most popular jobs for 14-16 year olds.
If you enjoy being around children and are reliable, you can earn good spending money doing this kind of work. Many teenagers have, for example, the task of playing with the children, doing handicrafts or painting. If the children are a little older, they may also need help with homework.
You can find jobs by reaching out to your neighborhood, or maybe you have relatives who could use your help?
Average salary: $14
5. Work as a daycare assistant
As a daycare assistant, you will help with the day-to-day operations of a childcare center.
Often, a daycare assistant's duties include supervising children, helping to create a schedule for the kids, preparing meals, and organizing various activities for them as well. If you primarily care for infants, your duties will also include changing diapers, potty training, and feeding them.
Do you already have a high school diploma? If so, you can easily apply for this position.
Note: Some employers require experience in working with children.
Average salary: $15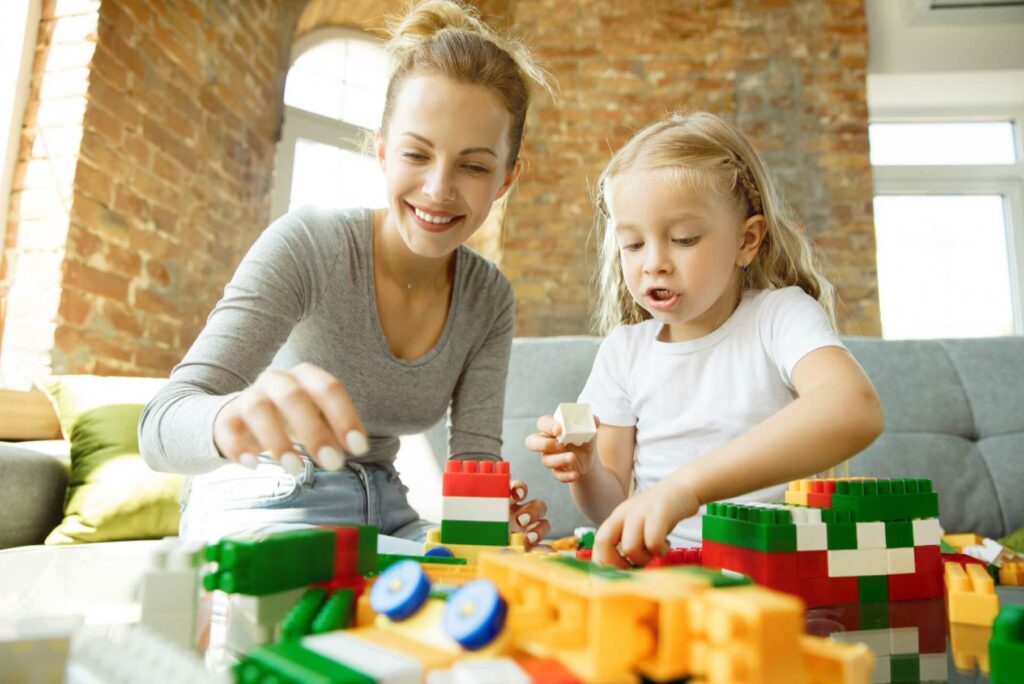 6. Provide support as a library assistant
Do you like books and are you looking for jobs for teens that are simple and straightforward?
Then library assistant could be just the right teen summer job for you. Junior library assistants help patrons find specific books and also take care of the circulation desk. They usually help librarians with inventory, shelving books, and digitizing printed files or older documents as well.
Working as a library assistant could be the perfect first job for you, as it's fairly easy to get and pays up to $15 per hour.
Average salary: $13
7. Help out as a restaurant server
As a restaurant server, you take guests' orders and also serve them their food afterwards.
In addition, you are responsible for making guests feel comfortable and fulfilling their requests, for example, if they ask for additional spices or new cutlery. Sometimes a server's duties also include escorting guests to their seats when no host is available. They clean and wipe down tables and prepare the bill. Of course, you may also accept tips.
Serving in restaurants remains one of the most popular teen jobs.
Tip: You should be able to pay attention to detail, understand basic kitchen procedures, and work quickly.
Average salary: $14
8. Find a job as a package delivery driver
Do you already have a driver's license and, ideally, your own car?
Package delivery drivers are responsible for picking up various packages or groceries and taking them to specific locations. It is very important to ensure that the packages are delivered safely and in a timely manner, without causing any damage to the contents.
Working as a delivery driver is one of the highest paying jobs for teenagers and also one of the best summer jobs for teens who want to work on a flexible schedule.
Average salary: $18
9. Work as a cashier
Cashiers usually find jobs in retail stores, movie theaters, or grocery stores.
Checkout clerks typically work behind a register, scanning customers' items, bagging products, process payments, and hand back change. If you're interested in teen jobs like this, you might also stock shelves or help customers find specific items.
As a cashier, you should enjoy working with people and ideally already have good customer service skills.
Average salary: $12
10. Do online surveys
Teenagers can easily work from home and earn money by filling out online surveys.
Many market research institutes are interested in the opinion of young adults, because this allows them to develop suitable products and sell them to teenagers. That's why they are looking for students who want to answer various questions about topics such as the environment, lifestyle or health. This way, as a young person, you can even participate in the development of new products at the same time!
Such surveys usually take 5 – 20 minutes and are a great way to earn pocket money from the comfort of your own home.
Average salary: The salary for this job depends entirely on how many surveys you can complete in an hour, but on average the pay is $15.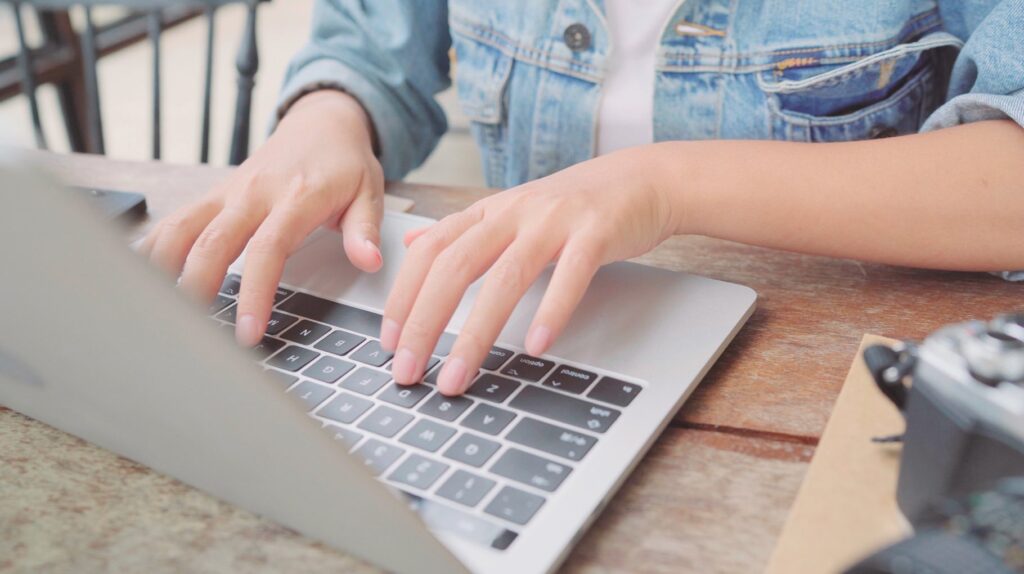 How can teens begin their job search?
Have you selected one of our jobs for teens suggestions? Great!
If you are looking for one of your very first jobs, you may not know how to get started. That's exactly where we can help you! So, don't bother firing up your search engine and typing "teen jobs" into the Google search bar to get lost in countless job sites or job alerts.
You can search for the best jobs for teens right here!
Once you have found a suitable job, you can use our resume builder in "What you need for the perfect resume in 2022" to get started with your CV. In case you also need a cover letter, please check out our comprehensive guide with examples!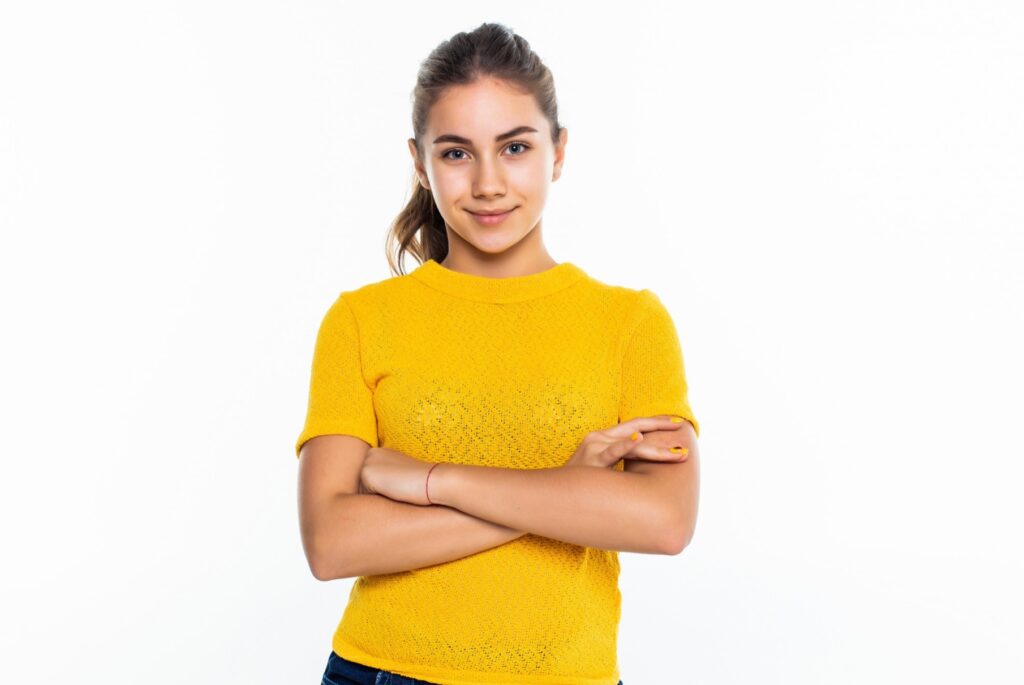 FAQ: Best jobs for teenagers
What is the most common job for teenagers?
One of the most popular jobs for teenagers is working as a camp counselor.
What is the best job you can get at 16?
One of the best jobs for teens at 16 is working as a tutor. This is also one of the best online jobs for young people.
What are the best teen jobs for high school students?
Many students work as gas station attendants, house cleaners, or do online jobs like data entry.