Personal bios are a great way to catch a reader's attention – whether it's for prospective clients or to set yourself apart from other candidates to a potential employer.
Are you a recent graduate with a Bachelor's degree looking for your very first position in the professional world, or perhaps already an experienced project manager on the hunt for a new job? A personal biography is a great way to describe your professional development in just a few words, while also conveying your personal brand. What makes you stand out?
What is a short professional bio?
Professional biographies are short texts in which you present your achievements and your professional career to a certain target audience.
📝 Note: Professional biographies are usually published on your personal website or social media (such as your LinkedIn bio).
Short bios are commonly used to summarize a person's accomplishments, provide an outline of their professional history, and describe their professional goals.
Potential employers and hiring managers will frequently read only your short biography (for example, if they check out your LinkedIn profile). As a result, including your name, job title, personal and professional aspirations, and a key achievement is a fantastic idea.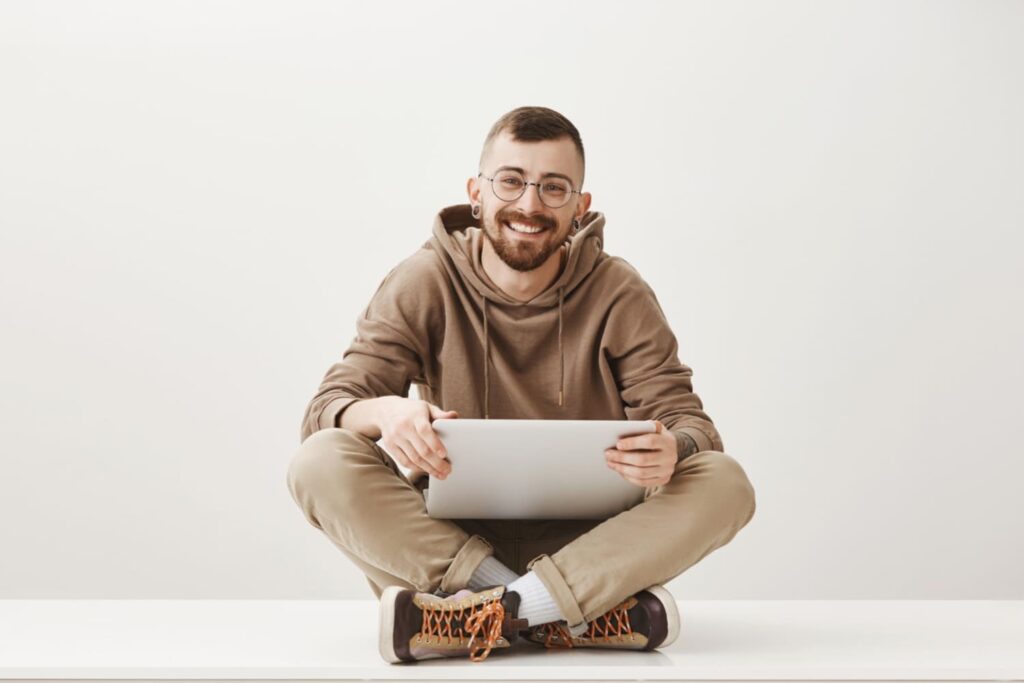 📝 Note: Short bios should be kept really short. Therefore, it is important that you determine with which topic (maybe even a personal story?) you want to leave the best impression on your intended audience.
When are short professional bios important?
When it comes to introducing yourself to potential employers, clients, or contacts in your professional industry, a short professional bio may be essential. Your short bio can help you make a great first impression, which can help you advance in your career.
Why should you write short bios?
If you can present yourself on your social media accounts in just a couple of lines, you can really enhance your social media profiles in the professional world. Short and succinct professional bios may lead to more profile visitors and more attention from headhunters, for example.
What's the difference between a resume and a personal bio?
In a professional bio – unlike a resume – you may express values and beliefs that set you apart from others in your industry, while also showing a more personal side.
After all, your resume is mainly a description of your job duties. Your personal bio goes deeper, revealing things like your interests outside of work, your background, or even what makes you get up in the morning.
This information enables a potential employer to assess if you are a suitable fit for them and (often even more important) whether you possess the personal traits required to work with them.
Write a short professional bio in 5 simple steps
Now that we've explained everything you need to know about a professional bio, let's get to work! We'll start by explaining in just a few steps how you can write your own short bio in no time at all, and then we'll also show you successful professional bio examples to give you some more in-depth knowledge on the subject.
#1 Choose whether you want to use the third person or the first person
You should decide on a voice as a first step. Use the words "I" and "me" if you're writing in the first person, and your name if you're drafting it in the third.
What is most appropriate when?
If you're writing a more informal short bio (e.g., for different audiences on your Twitter profile), going with the first person is usually the best option. However, if you're writing a professional biography (for example, for a company website), you should use the third person.
#2 Don't forget to provide your name and job title
In the first sentence of your professional bio, state your name and current job title. You can also include your most recent job title if you are an experienced professional or subject of study in case you recently graduated.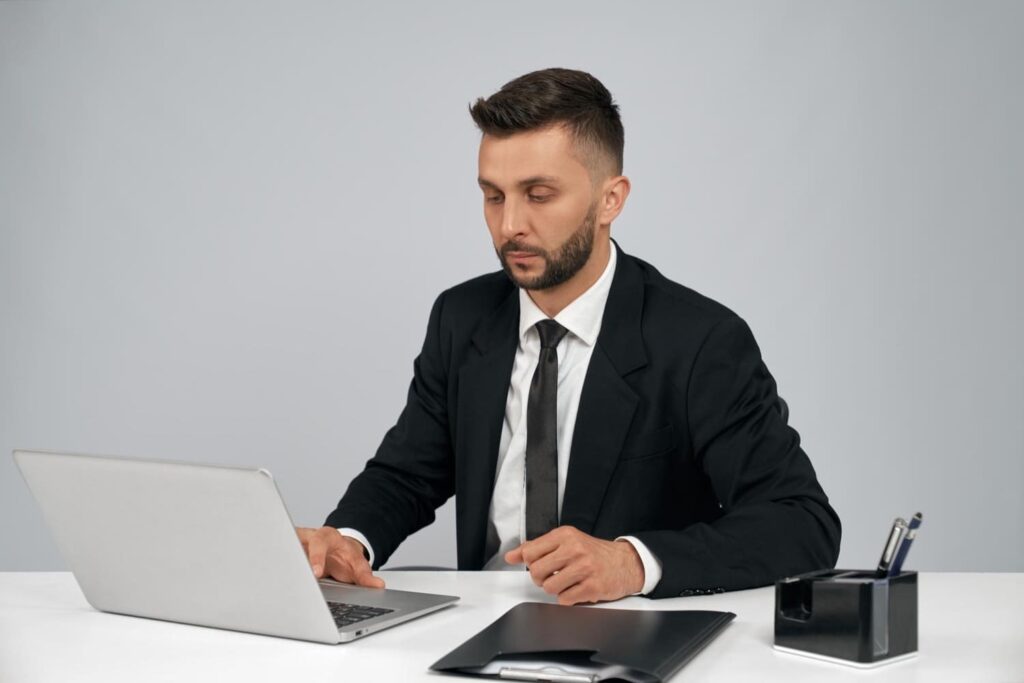 💡 Tip: Include any associated brand names as well. You may be a small business owner and thus have a personal business name that you can mention to your clients.
#3 Specify your mission statement
Now respond to the question, "What motivates you to do what you do?" In personal life, this could mean, for example, that you take advantage of any opportunity that comes your way. Your professional philosophy may be to constantly learn new skills or to excel at motivating people through your positive attitude and enthusiasm.
💡 Tip: Convey the key facts about what matters most to you here. You can also describe your values and how they influence your career path.
#4 Write down your achievements
Writing a professional bio is similar to writing a resume, as you want to highlight your professional achievements. However, you should try to describe them in a way that any reader can understand.
For example, instead of describing yourself as an "administrative technology and accounting software specialist," you could write that you are "responsible for training staff in the use of organizational apps, including accounting software."
💡 Tip: When writing this point, focus on awards or recognitions that speak particularly to your skills and competencies.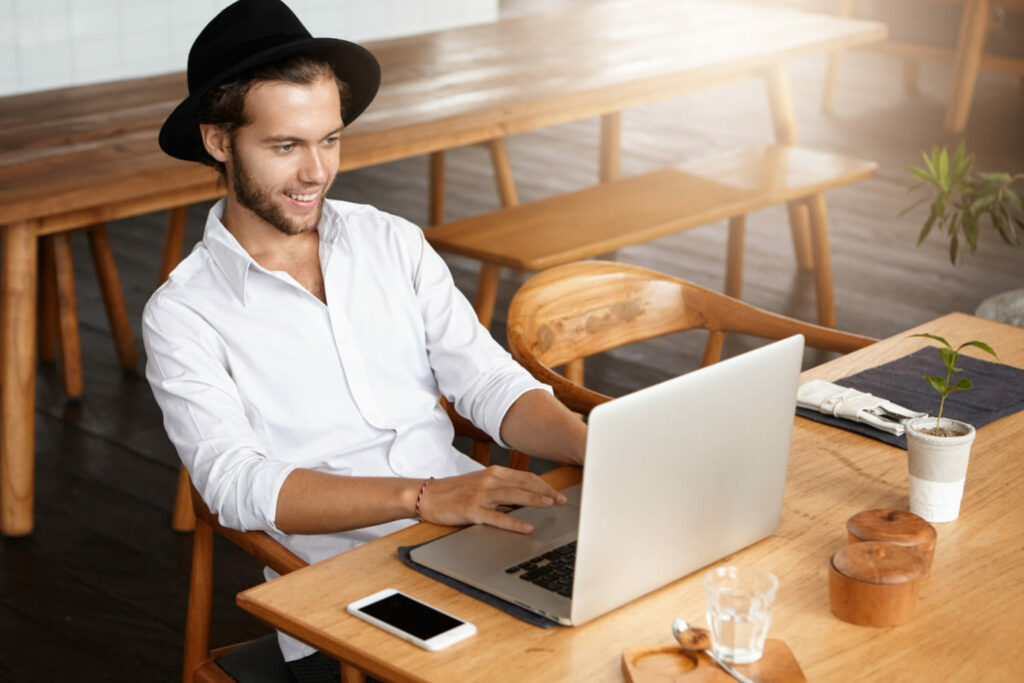 #5 Consider including a personal story
Finish your professional bio with a humorous narrative if you want to. If you provide something unique and catch your reader's attention, they will leave your website or profile with a lasting impression of you.
💡 One final tip: You should definitely stick to the steps we suggest. However: Shorter is always better when it comes to a professional bio. So feel free to skip a step and focus only on the most important facts about yourself.
Short bio examples that highlight your professional skills
Now that we've cleared up all the steps you need to take to write an amazing professional bio for your personal website or LinkedIn bio, let's take a look at some great professional bio examples.
Always remember: It's not "just" a bio – it could actually get you one step closer to your dream job!
In our professional bio examples, we focus on personal bios as well as bios that emphasize professional development, and also a longer bio that may be used for a personal website, for example.
LinkedIn bio example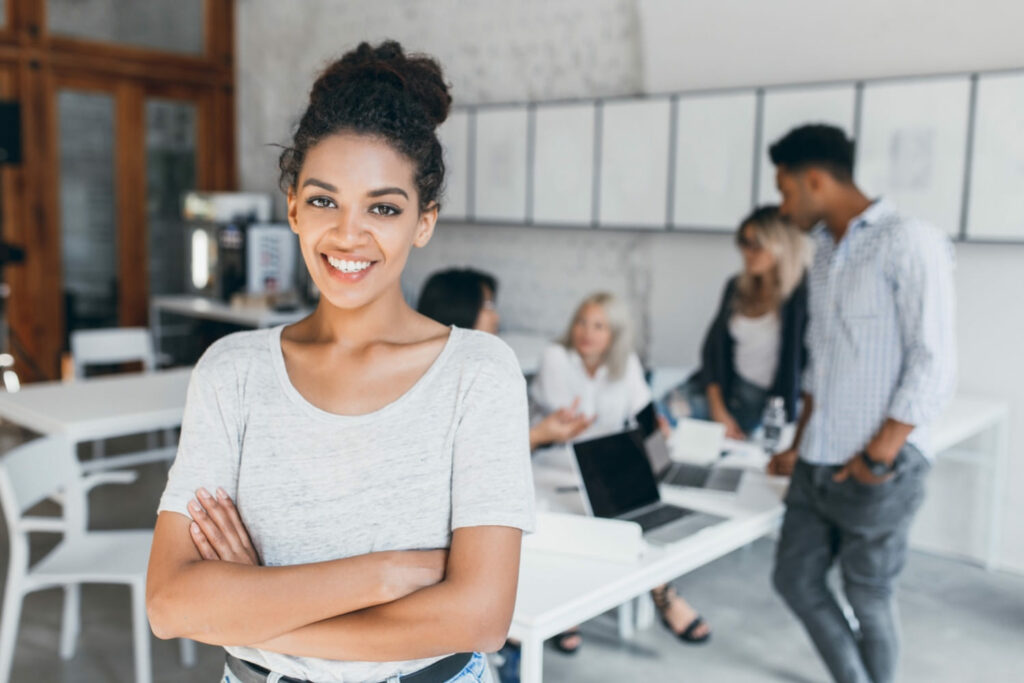 "My interest in recruitment dates back to high school. I was on the recruiting path from the beginning as a member of my high school's admissions staff.
The reason for this? I enjoy getting people psyched about the projects I'm engaged in. Outside of work, I instruct at XY Academy and am generally interested in education. I am fluent in Chinese and am always eager to improve my language skills over a cup of coffee.
By the way, if you put a Lord of the Rings quiz against me, I'll win!
Please do not hesitate to contact me if you are interested in networking, job prospects, and more."
Personal website bio example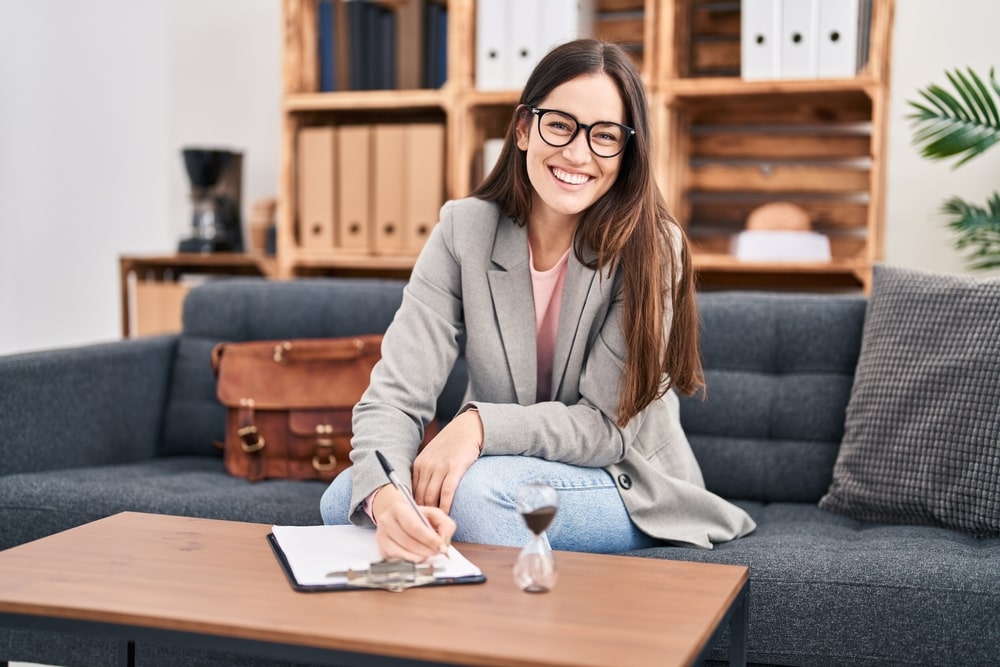 "It is not uncommon for people's lives to fall apart at the seams when they are subjected to extreme life circumstances. My great passion is to help people who have had a traumatic experience.
I work with my clients to reclaim a healthy sense of self-worth and to enhance their relationships, so they can experience themselves as peaceful, complete, whole and safe.
I understand that no single strategy is perfect for everyone, therefore I've been trained in a variety of approaches, including Somatic Experiencing, a somatic approach to trauma treatment, and EMDR.
My educational background includes an MA in psychology and a Doctor in clinical psychology from Columbia University in New York. I also hold a B.A. in psychology from the University of Erlangen, Germany."
Personal bio example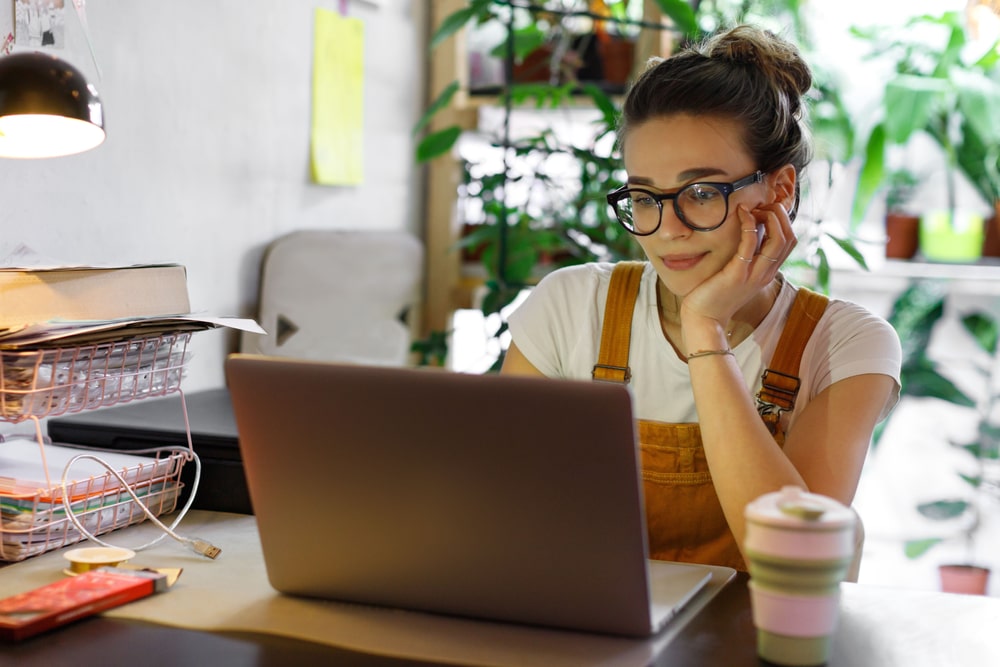 "Gigi Myers is a graphic designer specializing in illustration. She works in a room with lots of plants and her dog Joey, who keeps eyeing her, always checking if they could go for another walk."
Professional bio example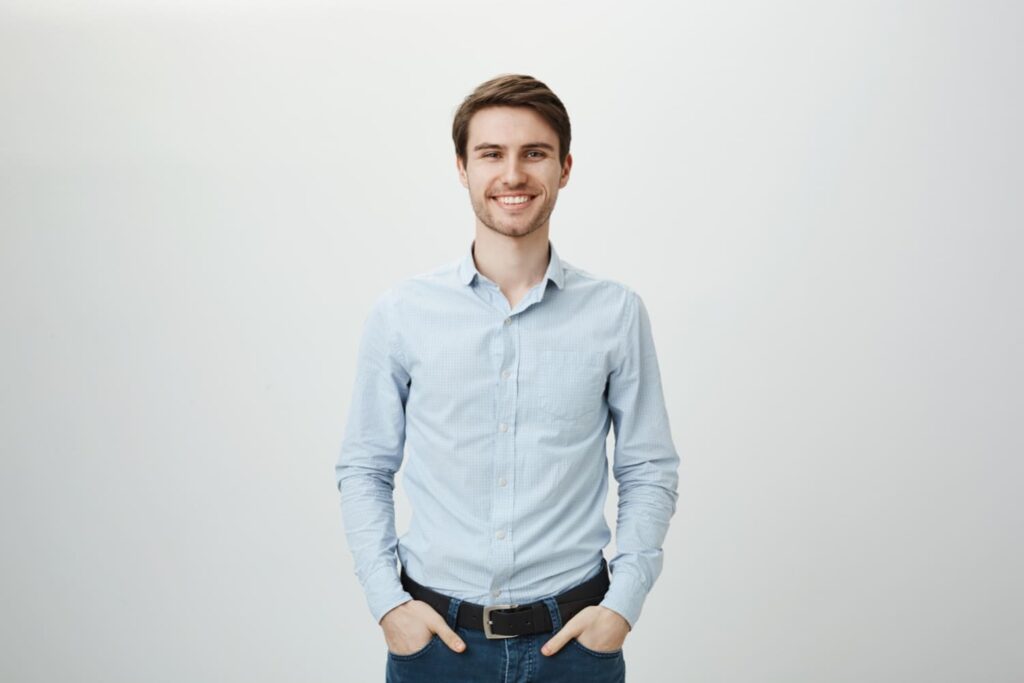 "My name is Jason Lynch, and I work at XY Technologies as a Junior Web Developer.
I am a skilled coder and programmer who enjoys contributing to the fascinating technological developments that occur at XY Tech on a daily basis. In 2018, I received a Bachelor's degree in Software Engineering from Massachusetts Institute of Technology. During my undergraduate studies, I achieved the 2017 AA Award for my exemplary academic performance."
Third-person personal bio example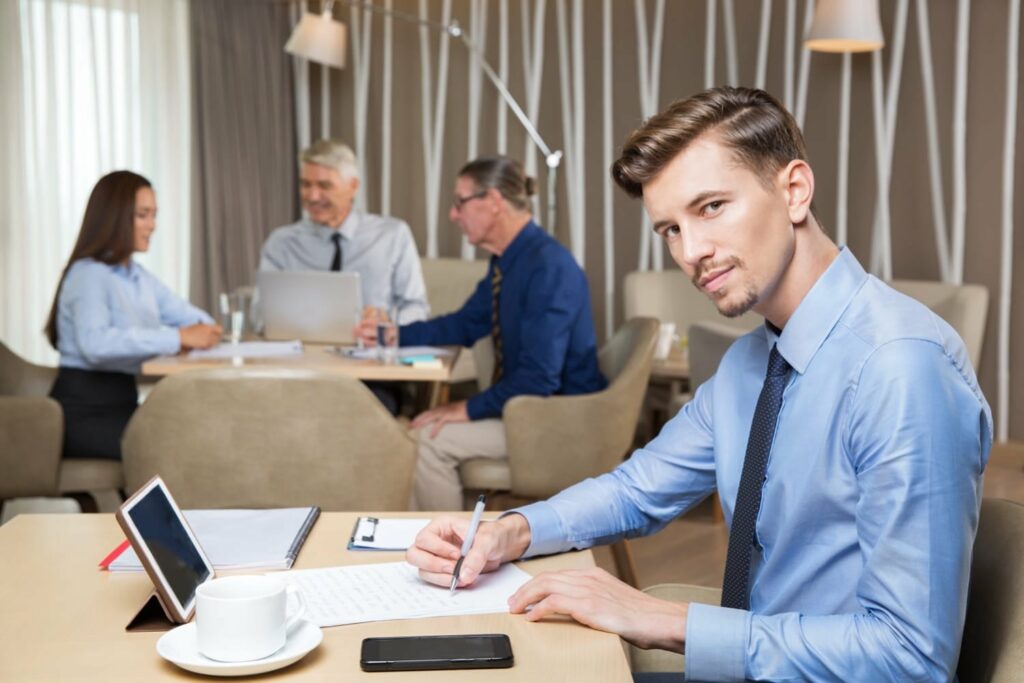 "Jason Dean is the co-founder of LaLaLa and the author of XY Content. He is also a lecturer at XX Academy. Since March 2019, Justin has granted over 20,000 certifications to professionals all over the world through XX Academy's content marketing course. He brings his years of experience to his current role, where he aims to inspire the world to be a better storyteller."
💡 Tip: Write your bio in third-person rather than first-person, as that way the bio reads more informative and not in a self-serving way.
We hope that these professional bio examples have been helpful. Now we would like to give you some final tips on what we think works best to write a really successful short biography.
Writing a short bio for yourself: Key suggestions
Did you know that most short bios are only four to eight sentences long?
This means you can only fit a limited amount of personal information. Consider your target audience as well as your main goal when determining what is most significant.
If you're looking for a new career in education, for example, you should include a list of your degrees and professional qualifications. If you're a freelancer, you might list your years of experience as well as why you choose your particular field of expertise.
One of the most significant functions of a brief biography is to humanize you in the minds of your audience. A well-written short bio gives the reader a clear picture of who you are, professionally and personally.
Specific information, such as (short) descriptions of your hobbies or other passions, will aid your readers in empathizing with you and comprehending your motivation.
Finally, it is essential that your short biography truly reflects who you are. Authenticity and genuineness are therefore the best choices when writing a short biography.
Tip: If you're in the process of learning everything you can about a job application because you're a career starter, you can check out our helpful guides!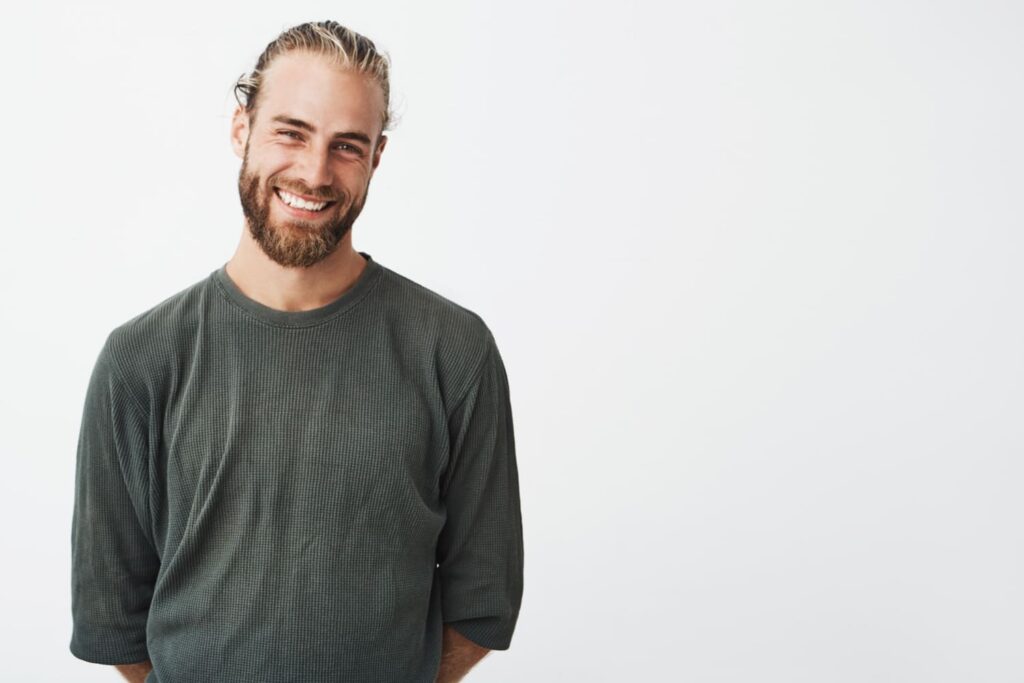 How to write a short bio example yourself – FAQ
How do I write a short bio about myself?
Start your bio with a brief introduction that shows who you are. It is best to use the third person. You should also mention your current role or personal brand, as well as your goals and most impressive accomplishments. Tip: Include a call to action at the very end.
What is a good bio for yourself?
Begin your professional bio with a personal statement that explains who you are. Your name should be mentioned in the first sentence, followed by some key data you want to emphasize, such as your degree or career achievements.
What is the appropriate word count for a professional bio?
A professional bio should be between 300 and 500 words long. Tip: A very brief bio at the beginning can pique the reader's interest and entice them to read the rest of your resume, for example.
How do you write a short bio example?
Describe your values and how they affect your professional life. It's also a good idea to give your readers a little about yourself outside of work: "Jada Jones is an aspiring video producer who values the importance of visual design. She is a University of California graduate who specialized in post-production during her studies. She was introduced to the world of visual arts while watching her aunt edit commercials and has been working on her dream ever since."