Are you looking for a new job as an HR assistant?
As for any great job application, you will probably not only require a perfect resume, but also a very good cover letter to impress the hiring manager.
We're probably not going out on a limb when we say that a professional cover letter is especially important for a human resources assistant position. After all, at some point in your professional life, you may have to scan and review cover letters for suitability yourself.
To help you on your way to a job interview, we've put together this helpful guide that does not only include human resources assistant cover letter examples, but also great tips on what to focus on when applying as an HR assistant!
What is the job of a human resources assistant?
Human resources assistants support hiring managers or other HR professionals and staff members by carrying out a variety of administrative tasks.
This involves attending to administrative duties such as appointment scheduling, responding to phone calls, sending emails, and filing documents. Consequently, it is important to be detail-oriented and very well-organized as an HR assistant.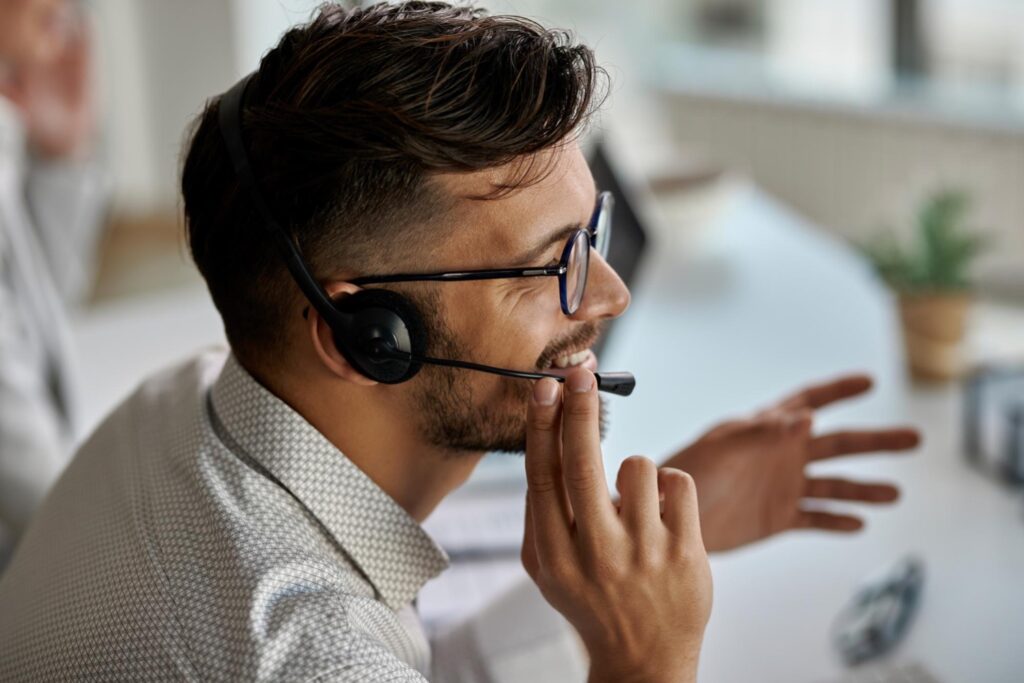 What does an HR assistant cover letter have to include?
The perfect human resources assistant cover letter contains relevant experience and, ideally, a paragraph about your (advanced) education.
For example, if you have a college diploma in Human Resource Management, this is not only an essential part of your resume, but also of the cover letter in your job application. You can therefore use it to highlight your education, such as the following:
✅ Cover letter example: "My interest in this industry and the broad range of HR issues led me to pursue a career in human resources, and I have worked in this field since earning my Bachelor's degree in Human Resources Management."
What can make a human resources assistant cover letter stand out?
Address your most important or outstanding qualifications early in the cover letter to pique the hiring manager's interest.
It is also best to refer to the requirements listed in the job description right at the beginning. Being able to show that you have done your research on the company and are looking forward to becoming part of their staff is certainly an excellent way to demonstrate that you are a strong candidate.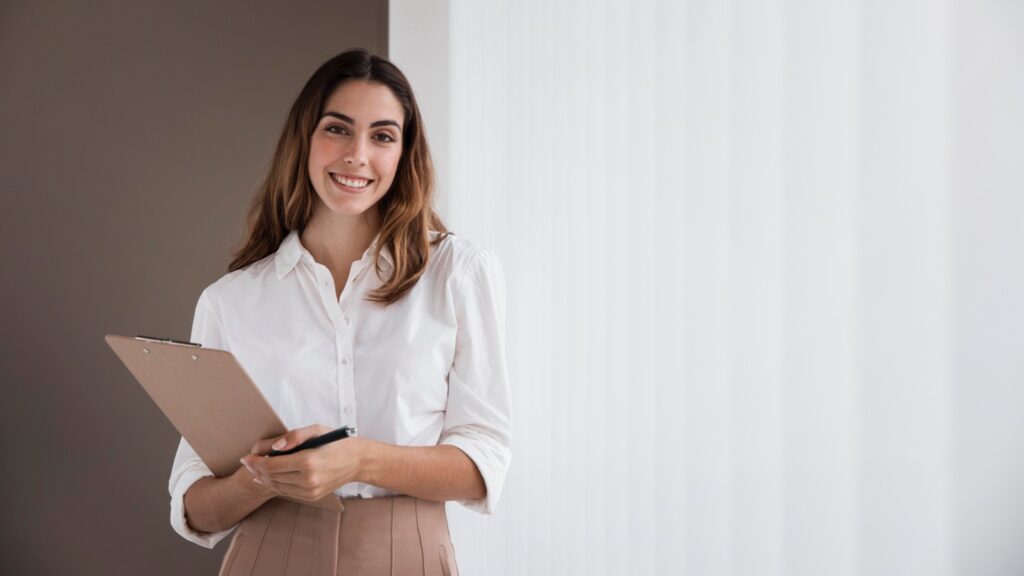 To make your human resources assistant cover letter truly stand out, you should especially highlight your administrative skills.
As mentioned earlier, as an HR assistant, you will be responsible for a fair amount of administrative tasks. Therefore, to show the employer that you are capable of handling these duties, you should point out your administrative capabilities. For example, you may want to add that you are an organizational expert, or that you are particularly knowledgeable about certain HR programs.
✅ Cover letter example: "My background in office administration and organizational development has equipped me with the necessary skills to excel in this role. I am also very passionate about leveraging my expertise in human resources to streamline operations and provide the best possible support to new employees."
Professional cover letter examples for a human resources assistant
Let's take a look at some more useful examples that you can use in a cover letter for a human resources assistant position.
📝 Note: Please always keep in mind that the examples are only meant to serve as suggestions. Of course, in your own cover letters, you will need to tailor them to the job in question and also to your own skills!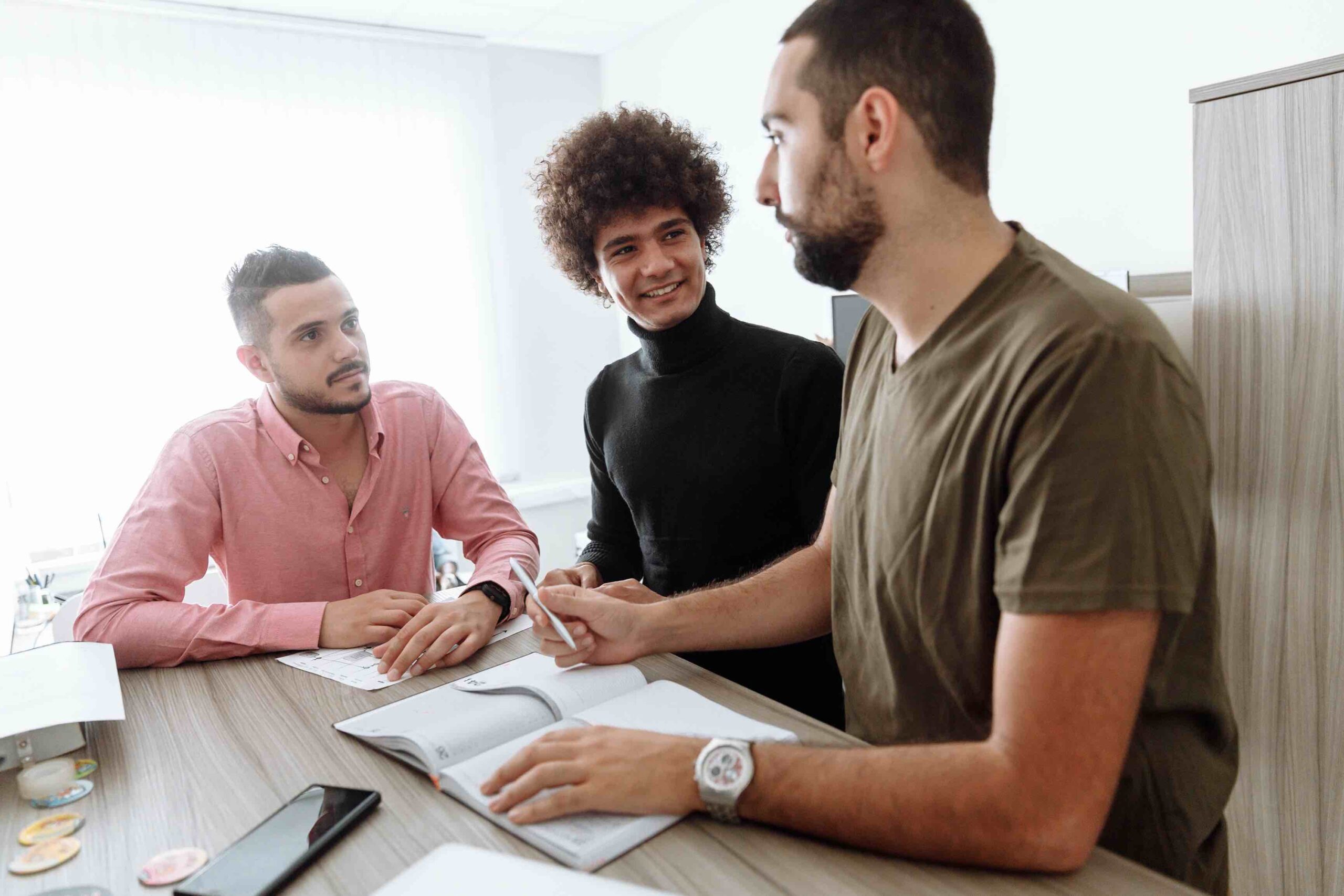 HR assistant cover letter example #1: Talk about previous experience and skills
✅ "In my previous position, I efficiently handled phone interviews and scheduled qualified applicants for a personal interview with the hiring manager."
✅ "I also coordinated the logistics of the face-to-face interviews, allowing hiring managers to conduct well-prepared interviews with job candidates."
✅ "In my previous role, I created a standardized process for new hires to ensure that new employees receive a comprehensive introduction to the organization and employee relations are strengthened from the start."
✅ "Eventually, I was able to shorten the time to hire by 20%. I also applied my organizational and strategic thinking skills to overhaul the new hire onboarding process."
✅ "After launching the brand-new program, we observed a 30% rise in new hire satisfaction. These same employees reported believing that the process prepared them for ongoing success."
HR assistant cover letter example #2: Discuss education
✅ "During my undergraduate studies in Organizational Psychology, I deepened my understanding of a variety of HR topics. "
✅ "With my academically sound experience in HR combined with my enthusiasm and commitment to success, I am confident that I may quickly exceed your expectations in this position."
HR assistant cover letter example #3: Mention interpersonal skills
✅ "With my strong organizational, analytical and motivational skills, I can lead teams to achieve top results."
✅ "My knowledge of modern HR practices as well as my sound interpersonal skills, including a broad range of organizational skills, will be of great benefit to your company."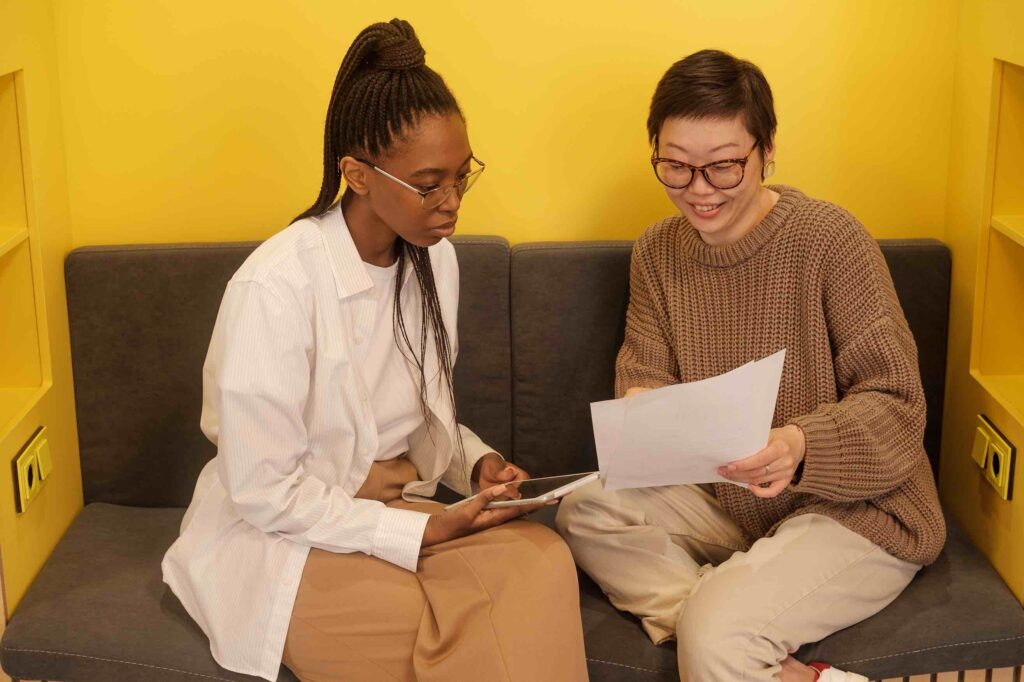 🚀 Let's move on to a final example of a complete cover letter for a human resources assistant!
Example of a good cover letter for an HR assistant – full text
Dear Ms. Brady,
Having three years of experience in the human resources field, I am highly driven to join an organization where I can utilize my unique skills and grow as a human resources professional.
I am confident that I will be of great benefit to your company. During my Master's degree in Human Resources Management, I deepened my understanding of various HR matters such as benefits administration, organizational development, employment law, and employee relations.
My professional background also includes relevant tasks such as recruiting staff through in-person interviews, coordinating logistics, and intercultural communication. I am particularly proficient at finding ways to rationalize daily operations, leaving more time for the human aspect of the recruiting process.
I am very intrigued by the possibility of bringing my talent, experience and commitment to helping people in your organization. With these qualities in mind, I am ready to excel in a challenging and inspiring environment.
Thank you in advance for your thoughtful consideration. I hope to hear from you soon with more details on the Human Resources Assistant role.
Sincerely,
Mick Stevens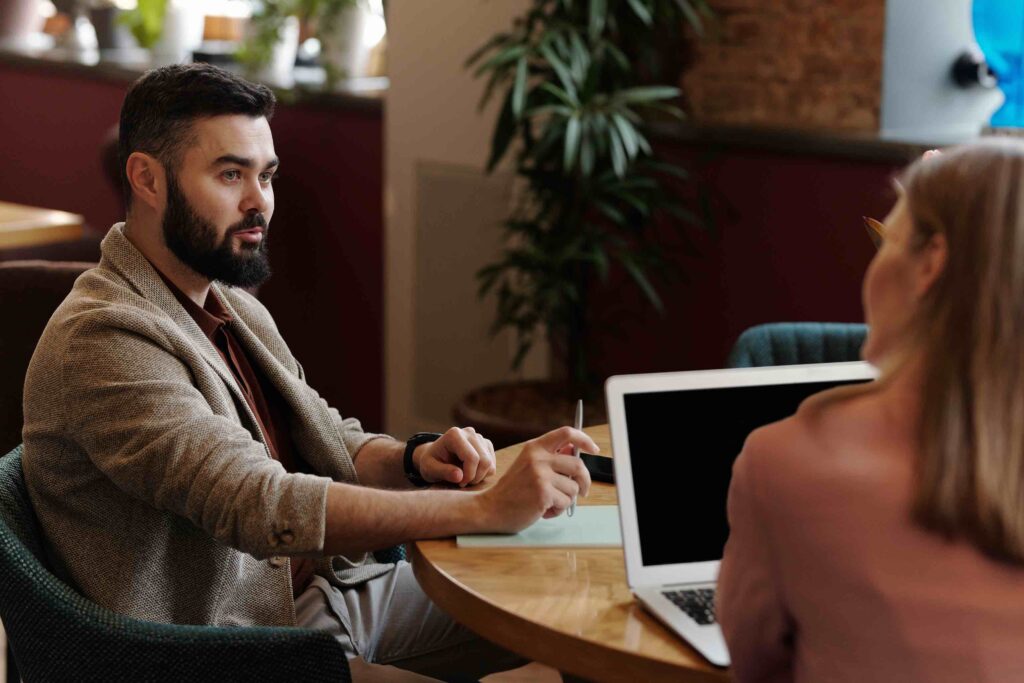 HR assistant cover letter – conclusion & tips
Writing a great human resources assistant cover letter is definitely an important step in your job search process.
While your cover letters in this field should have a strong emphasis on relevant experience and your education, it is also very important to mention your interpersonal skills. After all, even though you may not be the person handling staff recruitment, you will be front and center, presenting your new company to the world.
For this reason, the perfect cover letter for HR assistants includes not only strong organization skills, but also, for example, excellent communication skills or empathy.
After all, your goal may not only be to streamline routine processes or help other staff members, but also to advance within the company and conduct well-prepared discussions with potential new hires yourself at some point!
So as soon as you see a job posting that could be your dream job, you should pounce! We wish you every success with your job application.
💡 Tip: You probably already know this, but great cover letters alone are not enough. The resumes you send to potential employers are equally important. Feel free to read our guide to writing strong resumes for inspiration!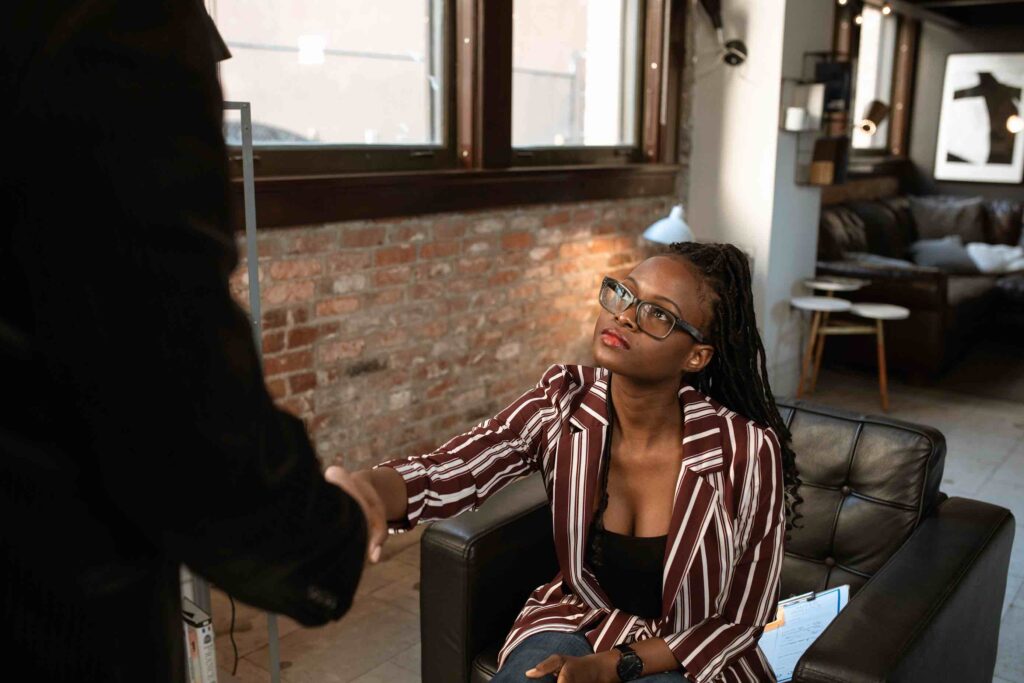 HR assistant cover letter – FAQ
What should be in a cover letter for HR?
A human resources assistant cover letter (or similar position) should always include job-specific skills and experience. It is also important to highlight one or two outstanding accomplishments.
What skills should a human resources assistant have?
The most important qualifications and competencies of HR assistants include communication skills, teamwork, time management and also organizational skills.
How do you write a cover letter for HR if you have no experience?
If you do not have any experience, you should focus on the job description in your cover letter and address the points in which no professional work experience is required, but, for example, subject-specific knowledge or soft skills.