Have you found an amazing data analyst job that you'd love to apply for right away?
Take a moment to think about your CV first. To impress the hiring managers at the company you would like to work at, you need to make your data analytics resume as impeccable and compelling as possible.
⚠️ Always keep this in mind: You want to stand out from the crowd. Don't use the exact same terms as all the other data analyst candidates on your own resume.
To help you land the perfect data analyst job, we've therefore put together a guide on what to watch out for when applying for the data analyst position of your dreams.
Including, among others:
How to best showcase your skills as a data analyst
How to write a strong resume objective
Practical sample data analyst resumes
Helpful tips for entry-level data analysts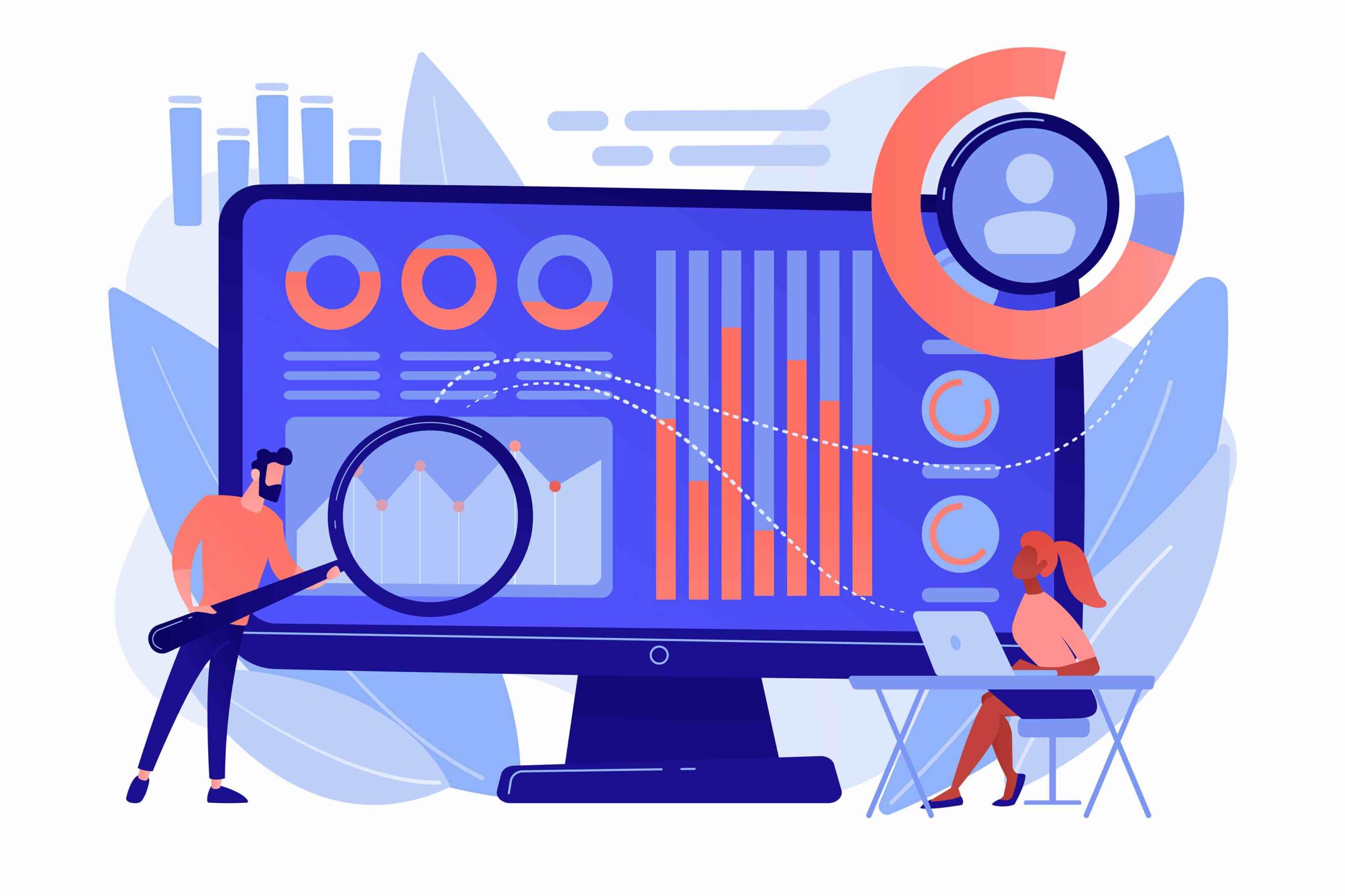 What are the responsibilities of a data analyst?
Data analysts deal with all aspects of a company's business, especially analyzing data.
This includes the interpretation of data and the analysis of its results. In addition, the duties of a data analyst involve performing data analysis and developing strategies to improve statistical efficiency and quality.
Obtaining data from primary or secondary data sources and maintaining databases are also part of the data analyst role. All of this enables an organization to take specific actions to improve its KPIs.
Most data analyst jobs require a Master's degree or even higher, as working with data can be extremely complex. For this reason, you should make it clear in your data analyst resume how you acquired your skills.
What should be covered in a great data analyst resume?
To convey your ability to analyze data, your data analyst resume should contain these elements:
In the header, include your name, city, state, and job title.
💡 Tip: Also add a link to a social media account like your LinkedIn profile. You may provide a reference to a portfolio as well. This should illustrate your work using graphs and charts.
Use individual bullet points to highlight your professional experience. It's best to include meaningful action verbs, such as "Predicted …", "Modelled … ", or "Analyzed …".
💡 Tip: Quantify your accomplishments, and feel free to add numbers and metrics in this section of your resume. We will delve further into detail about this in our data analyst resume examples below.
In the education section, indicate your qualifications in analytics, statistics, and informatics.
💡 Tip: Always include the name of the certification, your school, and the date you graduated.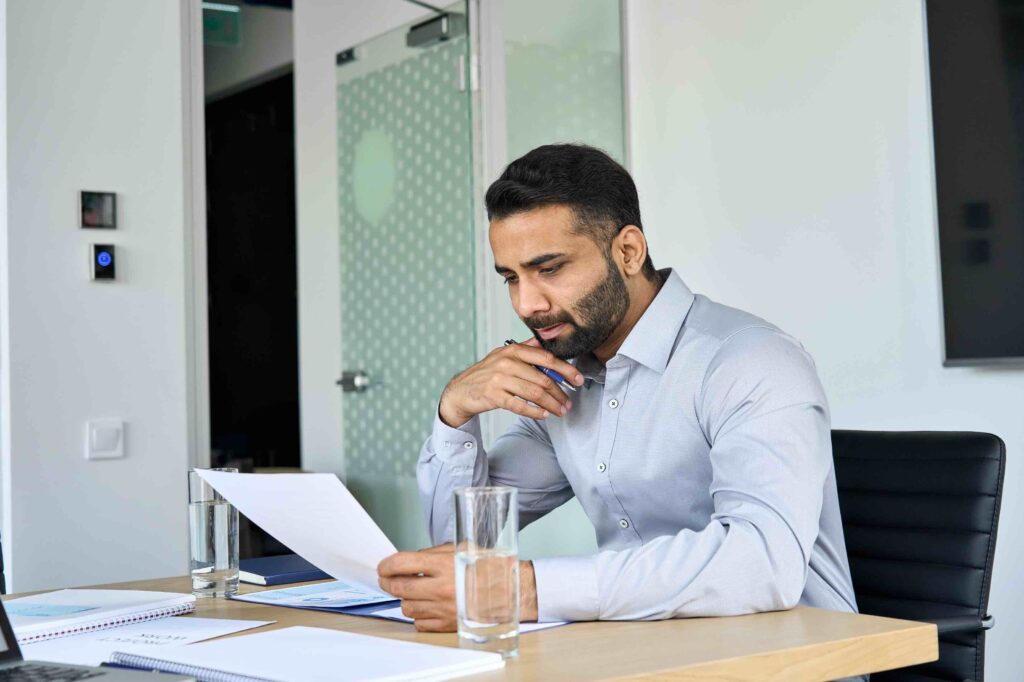 What data analysis skills should you highlight on your resume?
Strong data analyst resumes contain all the relevant skills for the role that are outlined in the job description.
These include – for instance – "Jupyter", "Google Analytics", or "Python". Moreover, you may mention abilities like critical thinking, regression modeling or even presentation skills. To pass an applicant tracking system (the automated keyword filters that many companies use to screen resumes), be sure to list those kinds of abilities in the skills section. This is because they serve as keywords that resume scanners or applicant tracking systems are likely to look for.
Keywords for a data analyst resume
Data analytics
Data modeling
Data visualization
Data cleaning
Business analysis
Structured Query Language (SQL)
Tableau
Advanced Microsoft Excel
Statistical programming
Machine learning
Statistics
Analytics
Since a data analyst role usually revolves around numbers and quantitative data, you should always add concrete figures to your resume.
This helps potential employers determine what kind of impact you had at your previous job. The better hiring managers understand what you can accomplish, the more likely they will invite you for a job interview!
For example, you could list your accomplishments this way:
"Analyzed more than 8,000 contacts in a spreadsheet and successfully derived conclusions about consumer data."
"Coordinated the development of processes and procedures, resulting in a 21% improvement in workflow."
What should you avoid stating on your data analyst resume?
Always try to be highly specific. This means that it is not advisable to just state a skill as "data mining", or "data manipulation", as technical analytics managers know very well that such references are just generic terms that don't reveal much.
Therefore, you should specify concrete techniques that you have applied, such as decision trees or logistic regressions.
How important is a resume summary or resume objective on your data analyst resume?
It is almost always advisable to start your data analyst resume with a summary or objective.
This will immediately give hiring managers an overview of your key skills and hopefully entice them to continue reading your CV.
📝 Note: A resume summary is often better suited for individuals who already have extensive experience in the field. A resume objective, on the other hand, is ideal for junior data analysts who want to demonstrate the data analyst skills they have acquired at university.
💡 Tip: You can find more on topics like these in our guide "All about your job application"!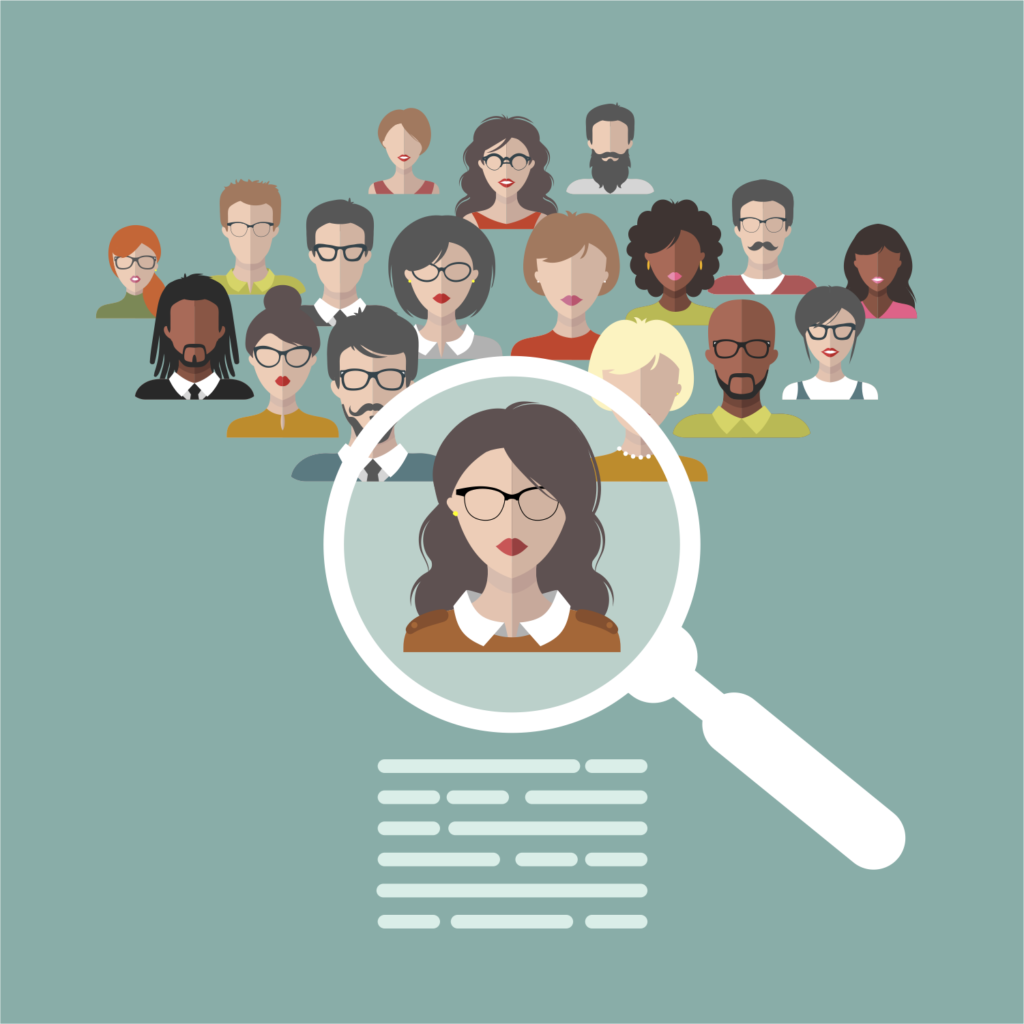 Check out these two examples to see which one works better for you:
#1 Data analyst resume summary
"Process-oriented data analyst with six years of experience organizing and interpreting data for 15+ affiliates to provide strategic business alignment. Identified key attributes to increase traffic and revenue by developing strategies based on aggression analysis. This resulted in an overall 25% increase in sales."
#2 Data analyst resume objective
"University graduate closely monitoring sales data. Passionate about exploring how to enhance performance. Desires to use analytical skills to improve business performance as a data analyst."
Data analyst resumes: 4 of the best data analyst resume examples
Now let's get to the most important part of this article: Our amazingly useful resume samples that will give you a deep insight into how to create your own resume.
Each sample data analyst resume is tailored to different data analyst roles. Therefore, you can simply choose the one that best suits your personal requirements and design your resume accordingly.
Let's dive right in with a complete template. The job title of our first resume sample is "Marketing data analyst":
1️⃣ Marketing data analyst resume sample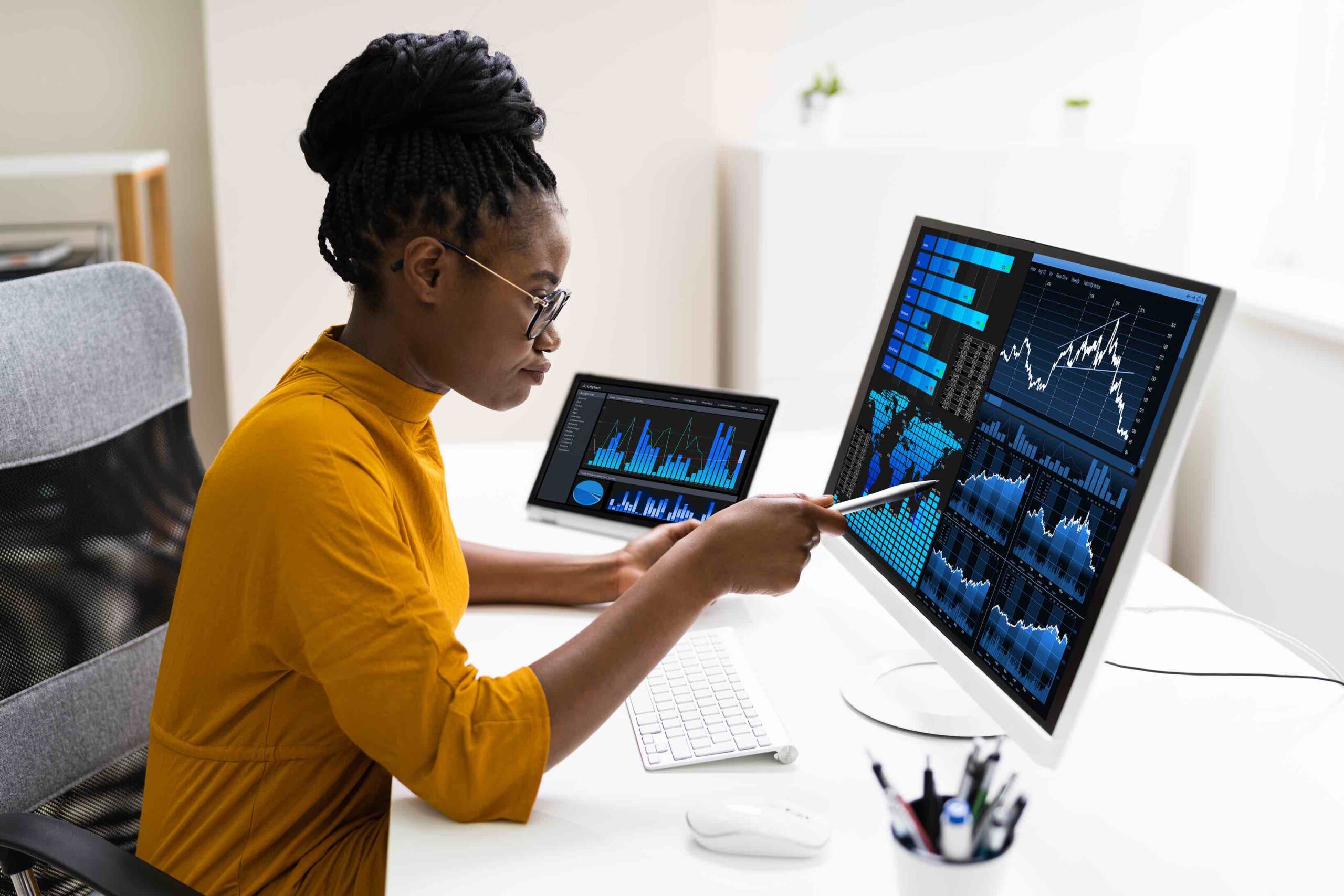 Jada Healey
Los Angeles, CA • 123-456-789 • jadahealey@xy.com • Marketing Data Analyst
Professional experience
Company XY, Los Angeles, CA
02/2020 – Present
Analyzed data from 30,000 monthly users and used the results to shape marketing strategies
Tripled the average time spent in the app and reduced the drop-out rate by 40%
Developed campaign strategics using regression analysis to identify key metrics to increase conversions, yielding a 30% increase in revenue
Company 123, Los Angeles, CA
04/2015 – 01/2020
Directed an advanced restructuring of pricing by focusing on consumer willingness to pay, and introduced a triple-tier purchasing model that increased average sales by 28% and profit margins by 10%
Conceptualized, executed and optimized a digital marketing campaign on Google Ads, which resulted in a 30% lift in ROI
Led the re-development of an internal tracking system used by 225 employees, which reduced loading time by 15%
Education
W University, Los Angeles, CA
06/2012
Master of Engineering (Business Management and Computer Science)
Skills
Powerful data visualization
Advanced proficiency in Google Analytics, SQL, and Python
Marketing analytics capabilities
In the following data analytics resume samples, we will only list relevant skills and experience:
2️⃣ Financial data analyst resume example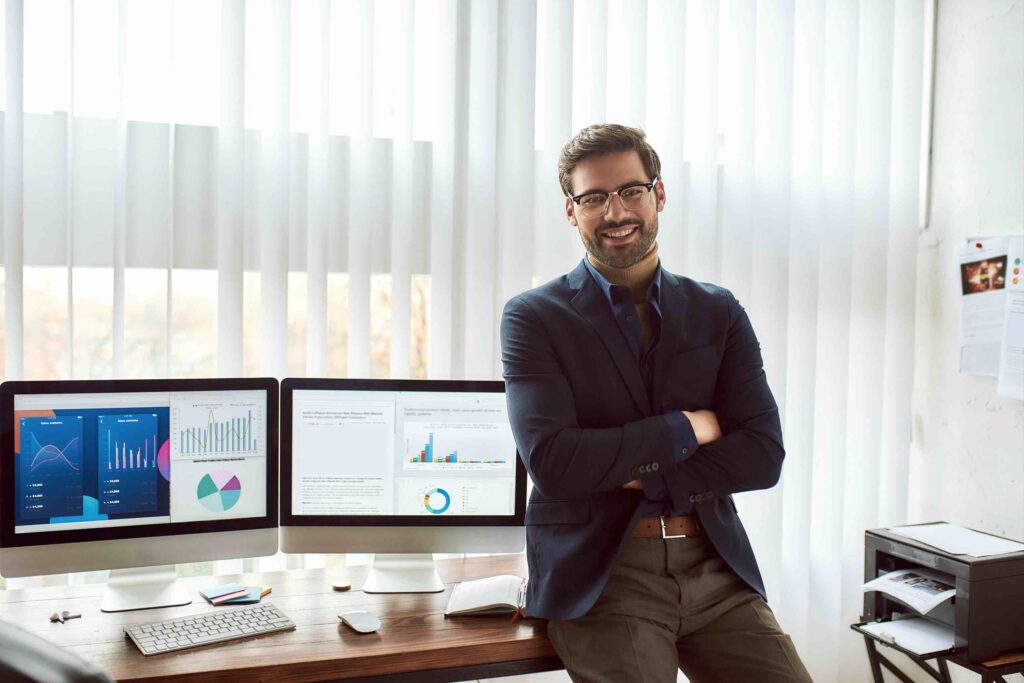 Professional experience
Spearheaded a cross-functional team of 15 in two locations (San Francisco and Los Angeles); collaborating with business development, data analytics, operations, and marketing
Developed training and peer mentoring programs for analysts; thereby reducing onboarding time for new employees by 50%
Decreased department overspend by $100,000 by implementing ROI metrics and budget controls
Identified actions to reduce return rate by 15%, resulting in cost savings of $90,000
Technical skills
Programming language skills
Regression modeling: Linear and logistic
A/B tests and experiments
Data visualization (Excel, Google Sheets, Matplotlib)
The next example relates to a senior analytics manager resume:
3️⃣ Senior data analyst resume example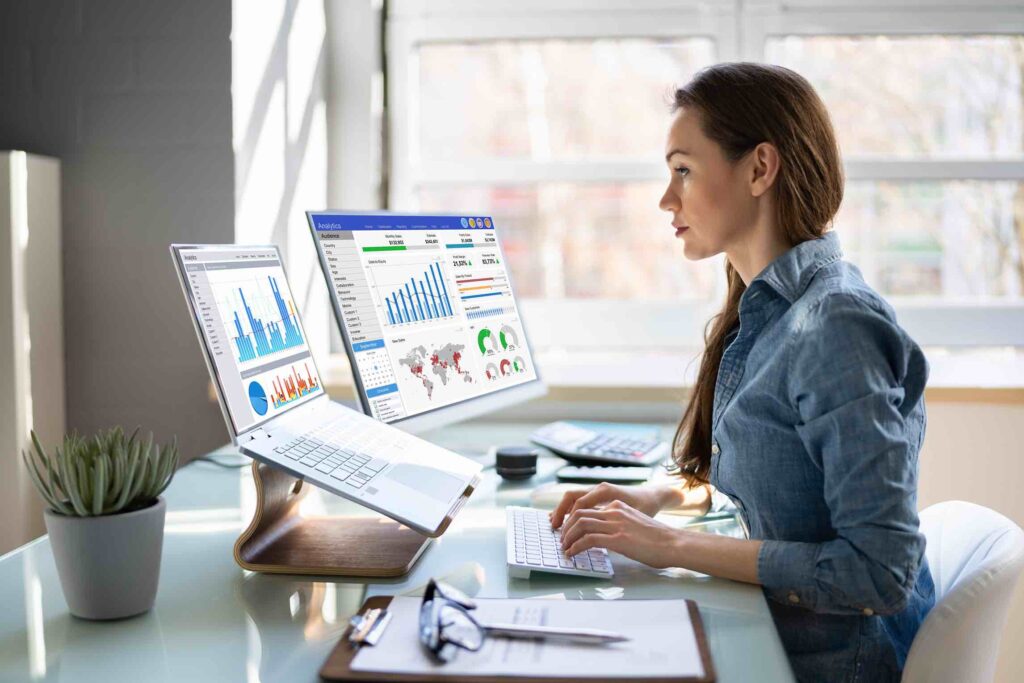 Professional experience
Leveraged Tableau and SQL to redefine and track KPIs in marketing; increased conversion rate by 35% as a result
Managed a team of 6 analysts; conducted A/B testing to generate 20% more customer leads
Redesigned data model through iterations; improving predictions by 16%
Discovered a new way to store and track live data
Created data models to extract meaningful insights from customer data; resulting in 12% increase in sales
Mentored less experienced analysts and guided 3 interns in sophisticated modeling
Skills
SQL, Tableau, Excel, Google Sheets, Matplotlib
Logistic regressions, linear regressions, decision trees
Google Analytics, A/B testing & experimentation
Certification
XX Level 3 (May 2017)
ABC Certification (March 2012)
Other
Languages: Spanish (native), Chinese (intermediate)
Volunteering: 10 hours/month at the AB Foundation
Our final example is for an entry-level data analyst resume. If you take a closer look, you'll notice that we've put the education first here. This is important because our candidate does not have much professional experience yet. We want hiring managers to focus not on this shortcoming, but on the junior's excellent training.
4️⃣ Junior data analyst resume example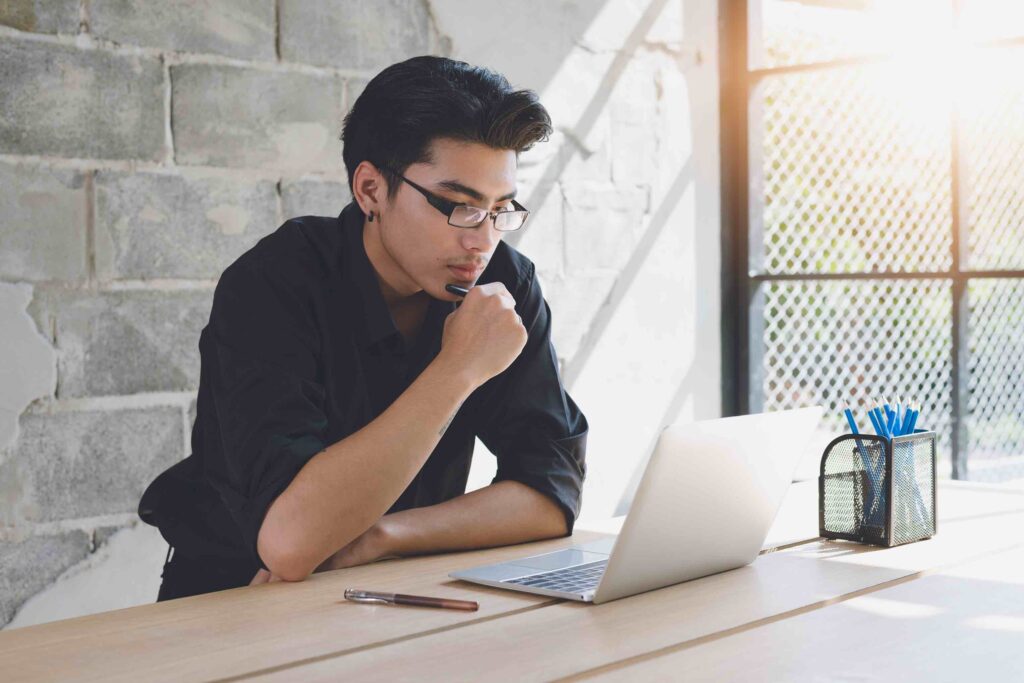 Education
Bachelor of Engineering (Major: Computer Science; Minor: Psychology) (GPA: 3.93/4.0)
Relevant courses: Data Analysis, Software Engineering, Operating Systems, AI
Skills
Proficiency in SQL, PHP, Javascript, HTML/CSS
Languages: French (fluent); Italian (conversational skills)
Certification: Advanced course in management (Coursera)
Award: Winner of nationwide XY competition among 250 participants
Experience
Created a Tableau dashboard to visualize key business KPIs
Merged unstructured data from more than 40 sources to create the foundation for a new product
Reworked the outdated source code of three production applications, resulting in an improved user experience
Tips for entry-level data analysts
📝 Junior data analysts take note: Incorporating data analyst projects on your resume is a must if you're looking for your first full-time job.
This is especially true if you don't have much work experience. For example, you could include projects that you did at university in your data analyst resume:
"Design and implementation of an application in a team of 4 using Python; awarded most innovative project by XYZ."
This also gives you the opportunity to highlight relevant soft skills (in the case above, this would be teamwork). If you are invited to a job interview, you could elaborate on this and focus not only on the hard skills you acquired at university, but also on the abilities you have gained while working in a team.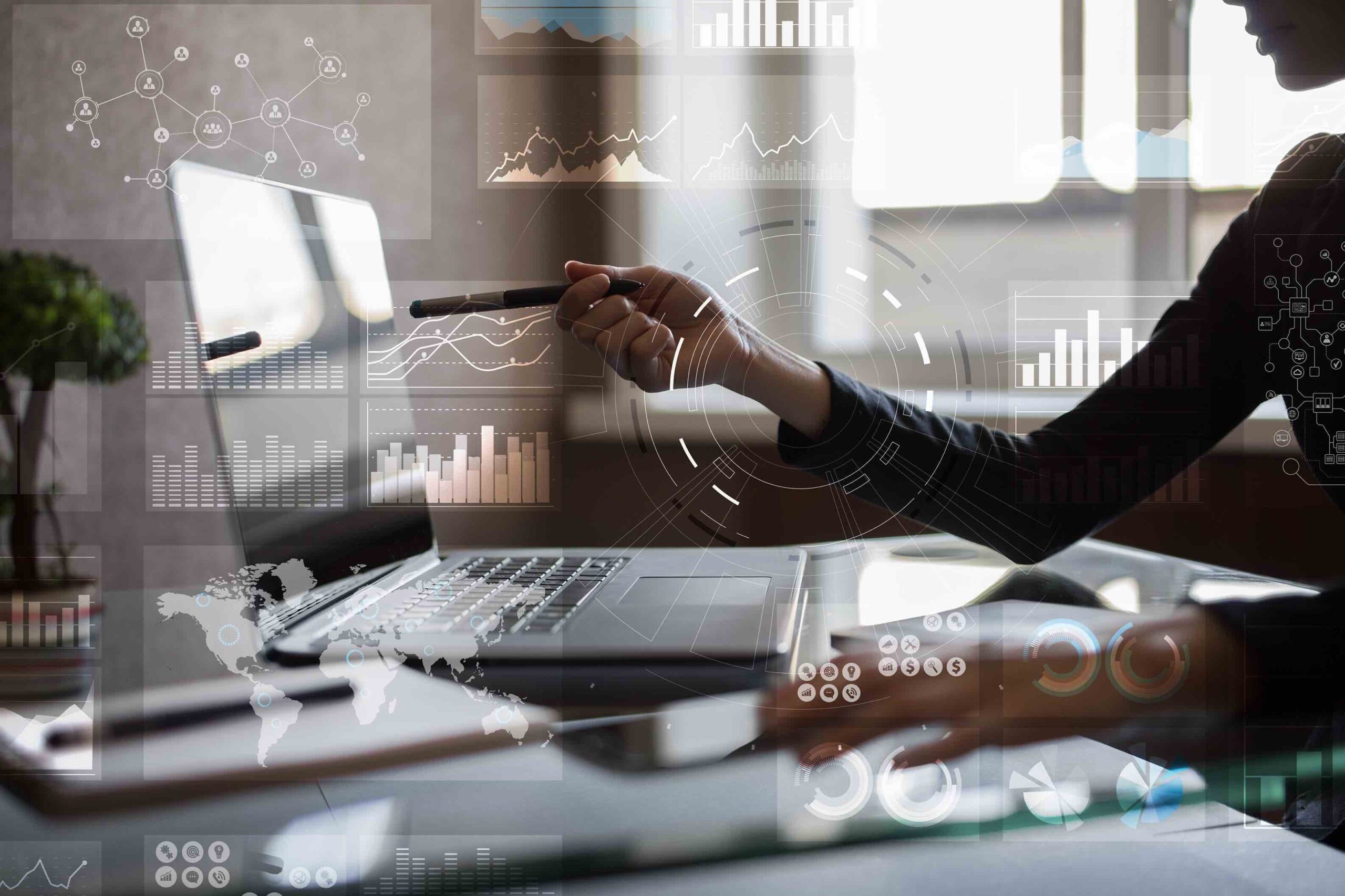 Data analyst resume – conclusion
To write an effective data analyst resume, you need to know everything about the data analyst role you are applying for.
This means that you should study the data analyst job description thoroughly, and if there are any questions left unanswered, don't hesitate to call the company you want to apply to! Gather all the information you need before hitting "send" on your application email.
In general, always make sure to list your data analyst skills, your education in data analytics, and also theexperience that shows you are the best fit for the advertised position.
💡 Tip: Don't forget to proofread your data analyst resume and cover letter properly. Yes, when writing a great data analyst CV, you also need to compose an effective cover letter. Not to worry though, we have great cover letter examples here to inspire you!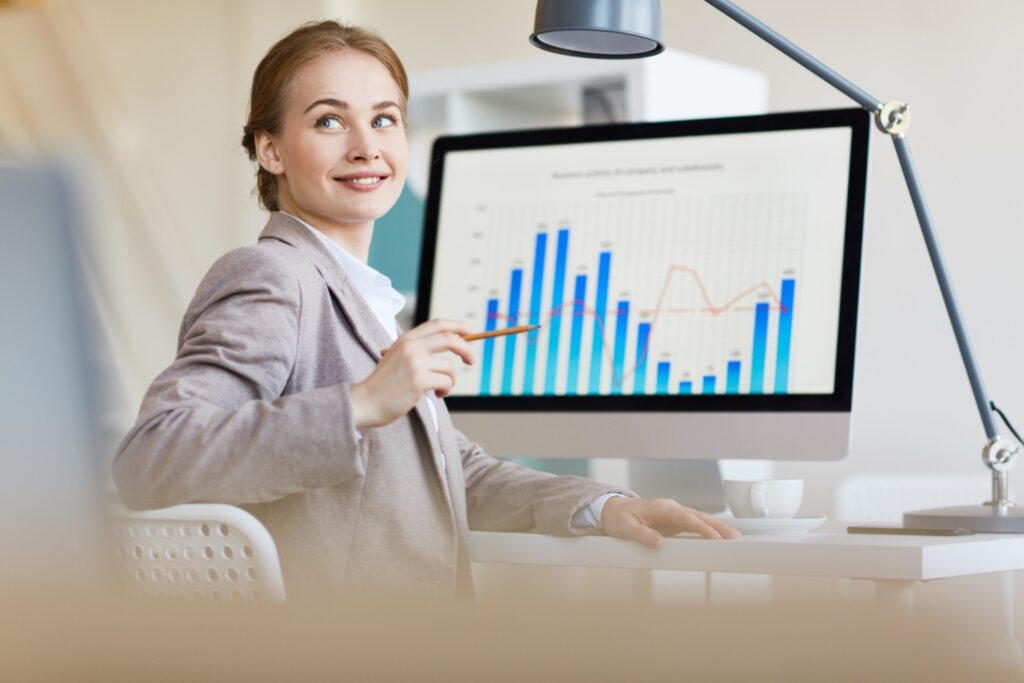 Data analyst resume – FAQ
What is the difference between a data analyst and a business analyst?
A data analyst analyzes data to reveal insights that are then leveraged to make business decisions. Business analysts typically focus on analyzing information to make practical organizational decisions and apply changes on the basis of those decisions.
What should a data analyst include in their resume?
In a strong data analyst resume, you should always highlight the skills and experience that are directly relevant to the company's needs.
What skills are best suited for data analysts?
Skills such as SQL, spreadsheets, statistical programming languages, and even data visualization should not be missing from a good data analyst resume.