Define career success
Defining career success is not that easy. There is a big difference between achievement and success. Many people are successful. They earn competitive credentials, secure high-profile jobs, build an early career, and reach a reasonable level of financial stability. These are a few examples of the standards by which many in society define professional success. But these items-degrees, job titles, coveted careers, and high salaries-represent achievements and career accomplishment. The problem is that achievement alone does not necessarily equate to career success.
Everyone has their own goals and priorities and experience career success in their own way. That applies to your career, as well as private lifestyle. While some think of success in terms of money or a high position in a company, for another person, success is a work-life balance and freedom while the money doesn't matter.
Only if you know what is important for you and what you want to achieve, you can make decisions for your career. Since you spend most of your life at work, it's important to do what you enjoy and feels meaningful. Of course, your career should also enable your lifestyle and fulfill you.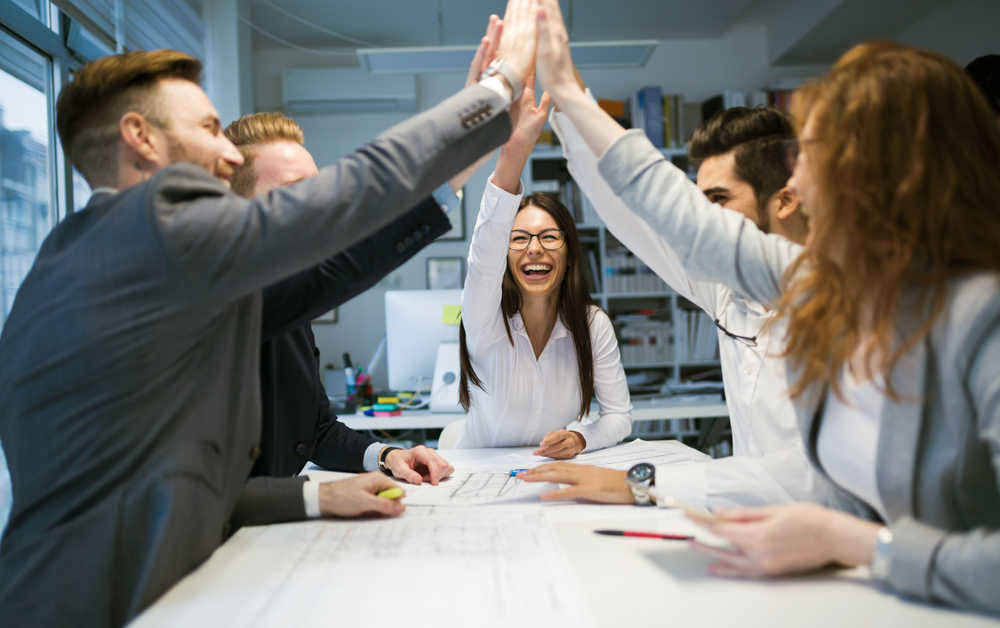 How can you have a successful career?
To have a successful career, you need to be aware of what you want to achieve and what your goals are. This will allow you to better plan your career and not get off course.
When you have a career goal, you can begin to take control of your career. You can assess where you are so you know when the time is right to take your next step and what the next step needs to be to move forward. This means you can make sure you are ready for change by planning what training and skills you need and taking time to develop your profile.
Managing your career in this way keeps you motivated because you can choose what you do and when. It also means that when you decide to invest in further education, new skills or experience, you will be fully committed to achieving the best possible results. Since dedication and motivation are the wind in your sails to be successful in your career and in life, you should unite your career and your interests to become successful faster and easier.
What does career success mean?
There is no universal definition of career success, because success means something different to each person. However, you can tell when a person's career has not been or is not successful. People who are unhappy and don't like to go to work probably don't have as much success or a fulfilling career.
Long hours or strenuous commutes and stress also don't convey a sense of success. An inadequate salary, which may not match your responsibilities or duties and may not allow you to live your lifestyle, is also a failure. If you are familiar with such situations or feelings, it is probably time to reorient and reconsider your definition of success.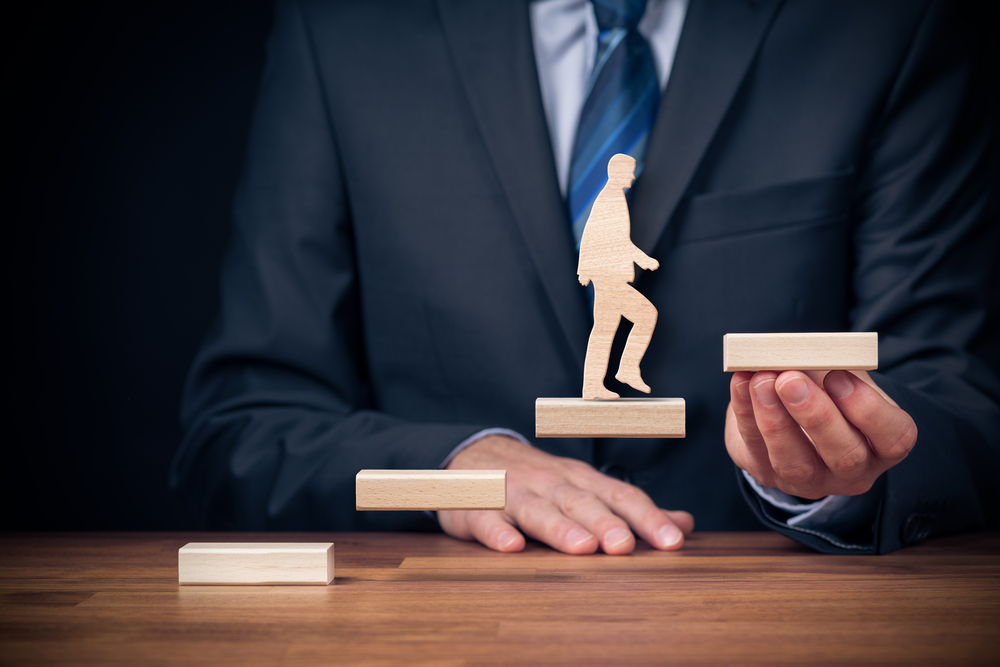 How to find your career path?
If you really want to be successful professionally, you need to be clear about your goals and the direction you want to take with your work. Most successful people know very well what they want out of life and their careers. Of course, it's not always as simple as it sounds now. Figuring out what you really want and need takes time and coming to terms with yourself. There may be times in your career when your integrity is challenged. Even if the right choice is the harder choice, making good decisions can help you feel good at the end of the day.
To get you started, consider what your ideal day looks like. What time do you get up, how many hours do you want to work, how much responsibility do you want and what are you willing to give for your career. How much rest and balance do you need and how do you feel about family life.
You should also think about the team. Do you prefer to work alone or in a group? Do you like to speak in front of other people on a stage or do you prefer to be in the office? Do you need financial stability? There are so many options, and it can be difficult to know what it will feel like to have what you want.
By running through different scenarios in your mind, you can figure out what kind of career you want. You may have to work hard to get where you want to go, but if you have a goal you want to achieve, you can check your progress. You should consider the following areas:
Sense of achievement
Status in the community
Dealing with pressure and stress
Time spent commuting to work
Everyday life
Work environment and working hours
Salary
Opportunities for advancement
Opportunities for improvement
How to experience career success?
Not all people can experience career success. Often it needs smart career choices or a new job to reach your own definition of true career success. Work smarter and get more money and complete your goals to develop.
So few people have the ability to combine achievements, interest, projects and values, because the working society expects most people to give up on personal life and work long hours to achieve success in your career. It can happen that friends, family and oneself have to take a back seat. Here are some tips for your career success:
Take the initiative
In today's competitive career landscape, employers are looking for individuals who can bring fresh ideas and take initiative, start and complete new projects, propose new solutions and create new opportunities for the company.
Often the requirements for success are very high and efforts on the way up are critically evaluated. Here it is important not to give up and to keep your goal in sight. Only those who have perseverance can reach their goal.
Assess yourself
One of the best ways to achieve professional success is to constantly evaluate your performance. Don't wait for your annual evaluation, do it yourself. Ideally, you should set quantifiable goals and establish a timeline for achieving them.
Start setting short-term goals when you start a new job. Create a detailed plan to achieve those goals. Break them down into weekly or even daily tasks, and fill out a small form at the end of the week to assess where you are and whether you need to change your strategy.
You can even present your own performance report to your managers at some point to show what progress you've made. This will show that you know how important it is to constantly evaluate and improve yourself.
Be willing to learn
Lifelong learning is part of being a successful entrepreneur. To do a leadership position well, you have to be willing to constantly learn new skills to stay critical and adaptable. But even as an employee, it's important to keep developing and learning. That way, you'll always be up-to-date and will quickly set yourself apart from colleagues who aren't as dedicated.
Anticipate needs
To be successful in your new job and build a career, you need to know exactly what your boss and team need and what is expected of you. Always try to think one step ahead and take the initiative when it comes to new tasks. This will show your boss that you have potential and are a dedicated employee.
Communicate well
Communication is key to the success of an employee and a company. If your supervisor has to ask you for a status report first, you haven't really given it all you could.
The idea is to communicate proactively and let your supervisor know when a task is done and what needs to be done next. Be one step ahead of others. Try to give unsolicited feedback on tasks to make communication, and the flow of the day, more fluid.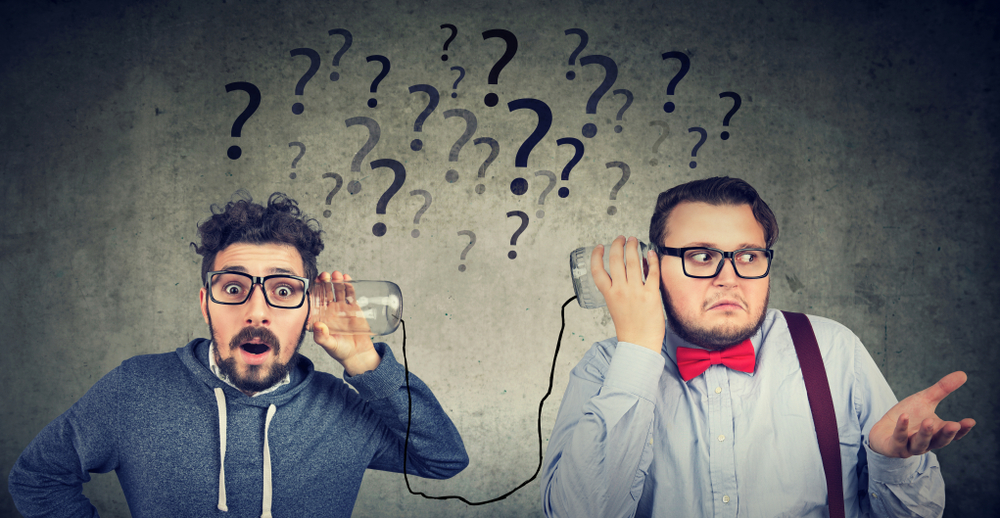 Set goals that you want to achieve
Remember that you are not being paid for "working hard" or "being diligent." At the end of the day, what matters to your employer is how you contribute to the company's goals and objectives, both short- and long-term.
Work smarter, not harder. Keep in mind your career goals and your needs. Complete and manage tasks quickly and efficiently, leaving time for work-life balance. A focused mindset will help you achieve professional success, regardless of where you are on the career ladder.
Show, don't tell
The value of actions is far greater than that of mere words. Use this principle in your interactions at the office. Instead of bragging about what you can do and then not doing it, show management what you are capable of. Work smarter than the others and the career success does not take long to come.
Gain confidence
This is one of the most important success tips you need when you start a new job. If your boss thinks you are trustworthy, he will give you tasks. Make sure you meet your deadlines and keep your promises.
Especially at the beginning of your relationship with your boss, it is important that you keep all promises, no matter how difficult it may seem. Focus and complete tasks accurately. If your boss is satisfied with your performance, he or she will quickly give you more complex tasks, thus furthering your career.
Create solutions
Anyone can make their problems their boss' problems. Be the solution provider, not the problem creator. Great employees solve problems. If you are not empowered to make the final decision on a problem affecting your job or department, offer solutions to your boss and try to help as much as possible.
Be compassionate
To be a good employee, you need compassion and understanding that your supervisor and colleagues are doing their best. Throwing a tantrum doesn't get anyone anywhere, nor does constantly complaining about how busy you are. Happy employees with good health who are well-balanced will not resist taking on additional tasks at times. But in return, the work should be well valued and recognized.
When the effort isn't enough
If you feel like you're giving it your all but nothing is changing in your career, here's why:
You suffer from one or more debilitating fears and refuse to take the kinds of career risks that might open up new opportunities for you.
You feel powerless to change your circumstances, or you feel you simply don't have good choices or options because every decision requires a sacrifice you don't want to make.
You persist in expecting others to provide you with career opportunities, whether it's your friends, your boss, or another company leader.
You worry too much about how to please others, so you put your own needs on the back burner and then complain about it later.
You lack bite and the ability to persevere in the face of obstacles and challenges in life and work. You give up too easily and become overly discouraged when you are faced with obstacles and have to overcome them.
How do you manage to be successful in your career for a lifetime?
If you want career success, you need to keep reviewing and improving your career all the time. Being flexible and adaptable is the only way to stand out. Career success is deeply personal and your definition of career success most definitely will change throughout your professional life.
Set a goal to evaluate your career every six months or every year. Look at your criteria for career success and ask yourself if your work meets those criteria. If not, ask yourself if you need to change your work or your criteria. You can also get an executive coach, who can help you, to define new career goals and shows you the point, where you had problems.
Always try to connect your interest with your task. This will make it more fun to do the tasks and you will move forward faster.
Lifelong career success means lifelong career assessment. Monitor your career, become aware of how changes in yourself and your surroundings affect your decisions, so you can stay motivated and feel fulfilled by your work.