7 clever steps to find a new job
You are job hunting right now?
If you are looking for a job or already in the middle of the application process, you may feel that you are stuck at a certain point. Sometimes, the job market might simply seem confusing or you just feel like your resume isn't quite on point yet. Even if you are almost done with your job application, it might be a good idea to take a look at our comprehensive guide for job seekers.
Why?
Because we've defined exactly 7 steps for you to get out of just checking those job listings and actually start applying!
Summarized table of contents:
Assess online job listings and the job market
Define your objectives
Perfect your resume
Wow the companies with your skills
Let's get started then!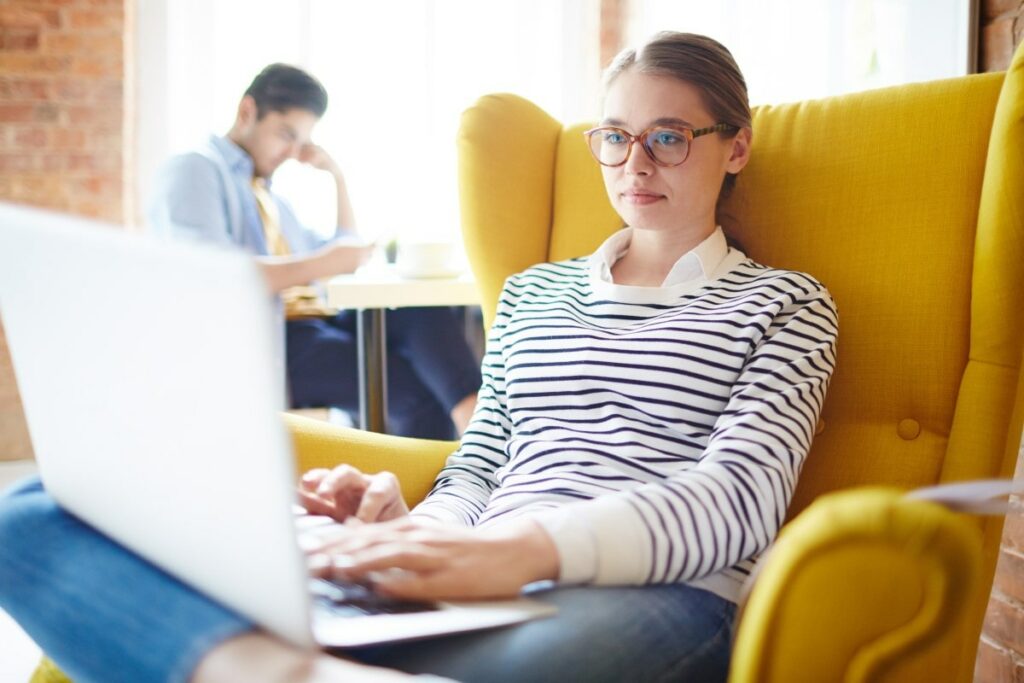 1. Make your job search a mission
Applying for jobs is time-consuming.
Therefore, plan fixed dates for your job search – for example every day after work or university – and stick to them. You don't have a job at the moment? Turn your job search into your main occupation, which you pursue daily and at fixed times.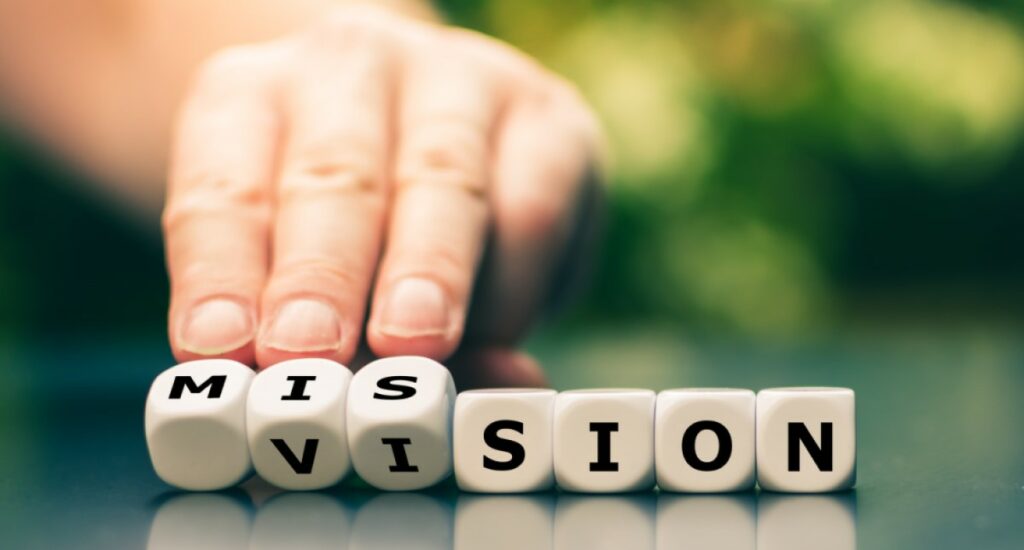 Do something different every day
Put an end to the daily routine of scrolling through the same job portals over and over again.
Instead, resolve to do something different every day and create a kind of project plan with all the topics and actions that you think will lead you to the goal in your "Find a new job" project:
Monday could be your "LinkedIn" day and you specifically search only there. Tuesday you exclusively research jobs in your city – if you are looking regionally. Wednesday could be a "public service" day, if such employers are of interest to you. For Thursday, take it upon yourself to write applications for the jobs you've collected. Friday is your networking day, when you sift through your contacts or meet with interesting people.
Online job opportunities on specialized job boards
You can't get around online job sites when looking for a job.
They offer the largest selection of job ads and open positions. With the appropriate filters and search criteria, you can quickly find suitable jobs there.
Or – which is sometimes even better to find a job – you can look around smaller, specialized job boards. Be it the special job board for the hi-fi industry, for electrical engineers, for jobs in the public sector or in non-profit organizations. In addition, there are so-called meta search engines, which in turn access other job boards and sometimes also employers' career pages.
For a targeted job search, we recommend applicants use a mix of major as well as specialized job boards to scan the job market both in breadth and depth.
Job offers by e-mail
How about receiving interesting job offers directly by e-mail? After entering your search criteria on your preferred job search site, simply enter your e-mail address and receive current job listings from your desired companies on a daily or weekly basis – tailored to your occupational field, your desired type of employment and the region in which you would like to work in the future.
2. Define your goals for the new job
Before you apply, make a list of the most important criteria for your new job.
Ask yourself: What tasks and responsibilities do you want to take on? How much time do you want to set aside for your family and for leisure? How far away from home can you travel?
When looking for a job, specifically check offers to see if they are compatible with these goals. Apply only for jobs where you have a high degree of coverage.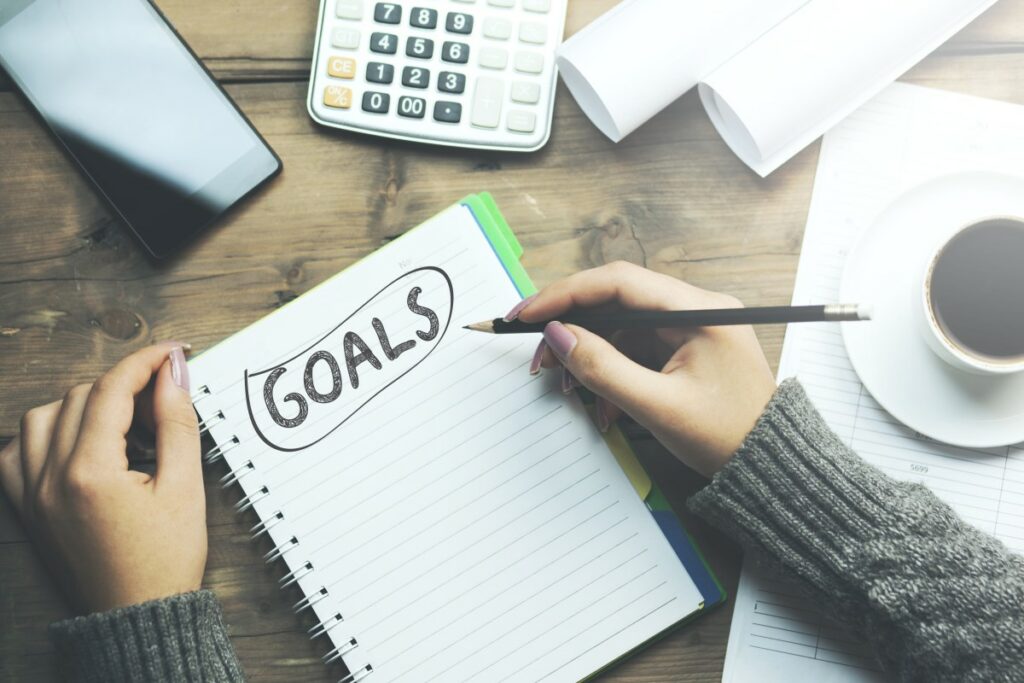 Find the right employer
What exactly makes your dream employer?
Create clarity for yourself and write down what makes an employer your dream employer. Is it the size of the company, the industry, are there certain products or a preferred region where you would most like to work?
Some jobs are not advertised on job boards, but are only posted on company career sites. Research such employers that are interesting for you, have a look at their homepage and you might also have a good idea for a convincing unsolicited application.
3. Assess the job market realistically
Do some market research: are your skills currently in demand on the job market?
The answer to this question will help you to sharpen your argumentation in the cover letter and to set your priorities correctly. When searching for a job, you will quickly get an impression of this: many offers indicate high demand.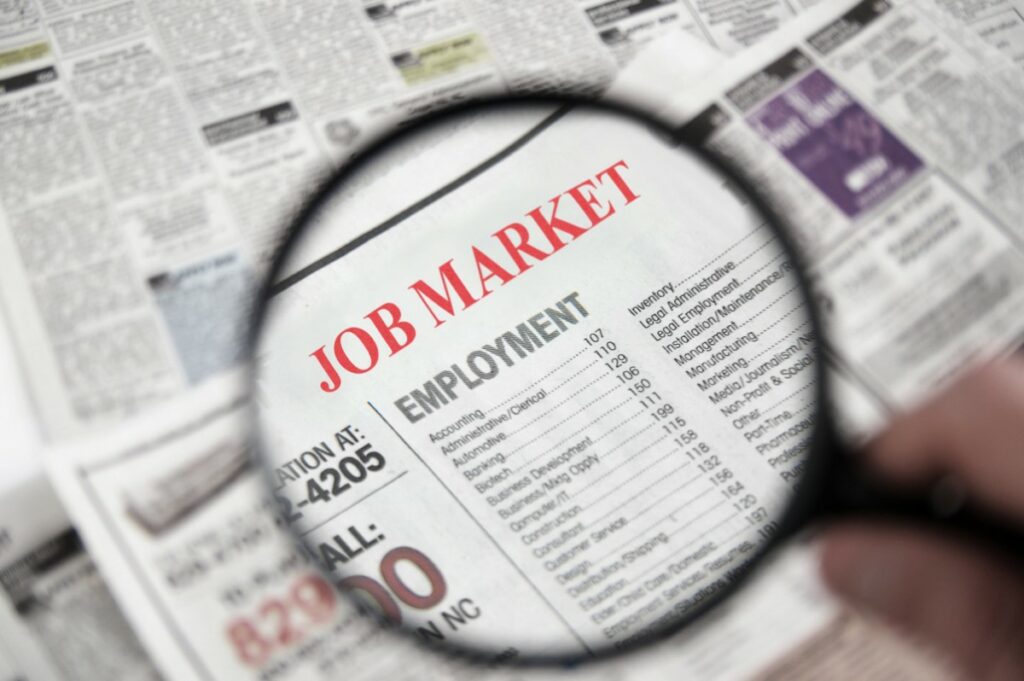 Your (lack of) work experience
You may not have much experience in the field you are applying to.
Don't worry, you can actually use any (professional) experience you have to find a job.
Ask yourself: What do I have to offer instead of the lack of experience?
First of all, there are your qualifications. These can include your professional training or your studies, but also further training or seminars that you have attended and which may be relevant for this position.
Although many recruiters do not fully recognize internships, student traineeships or temporary jobs as work experience, these are experiences in which you have acquired or deepened important competencies or skills that qualify you for the job. For example, as part of a project during your studies, you proved that you were able to structure the tasks at hand very well with your team and that you always delivered the tasks assigned to you on the agreed deadlines. The quality of your work was then reflected in the form of a good grade.
Now ask yourself: What strengths can be derived from this example? How about the ability to work in a team, organizational talent and possibly analytical thinking? These are universal skills that are in demand in almost every job.
4. Use all available sources for the job search
Researching the major job sites on the Internet is mandatory for the job search.
The "icing on the cake" is company websites, recruitment agencies, social networks and your personal network. Recent graduates can also get job search support from their university, for example through existing contacts with hiring managers. Take advantage of this.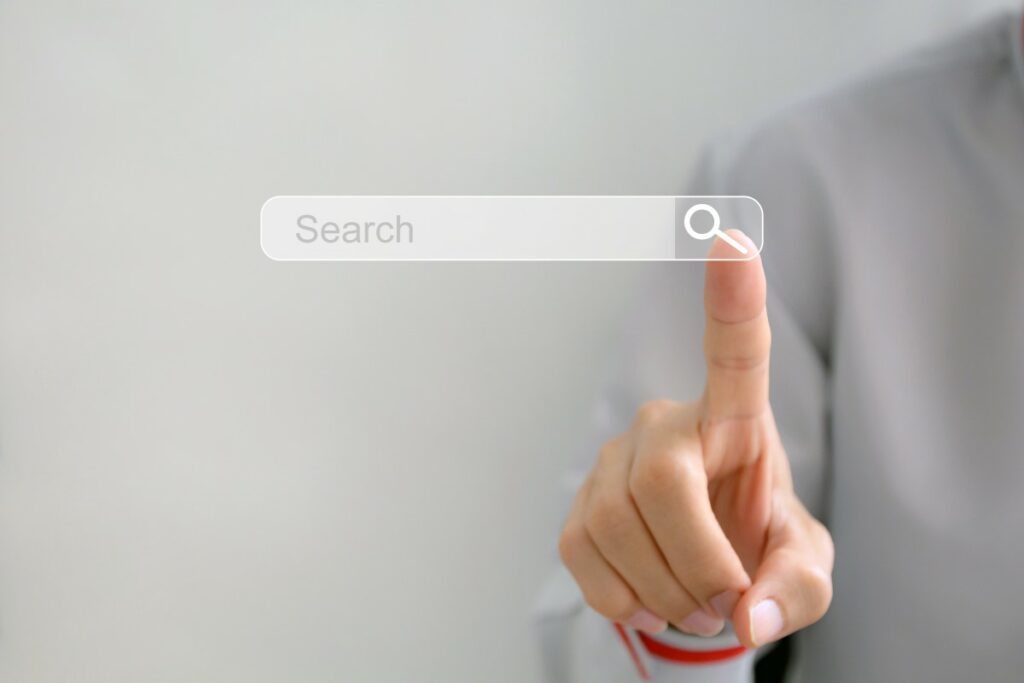 Attend recruiting seminars and job fairs
Job fairs and career days offer you the opportunity to get an overview of entry-level and career opportunities through direct contact with company representatives.
At the same time, you can present your skills and qualifications in person. At job fairs, you also have the advantage of being able to take a closer look at several companies in a particular industry and compare different job offers. However, especially at events with large crowds of visitors, the time for individuals is often very limited, so that applicants and companies usually only get to know each other on a superficial level.
Nevertheless, recruiting events offer a good opportunity to gather some insights and find out about different opportunities. You can get a direct impression of the company on site and not only of the premises, but also of the employees.
5. Network
You often get interesting hints about potential jobs from your personal environment.
Therefore, talk to friends, family members and former work or study colleagues about your plans. If you apply via a direct recommendation, you have often already cleared the first hurdle.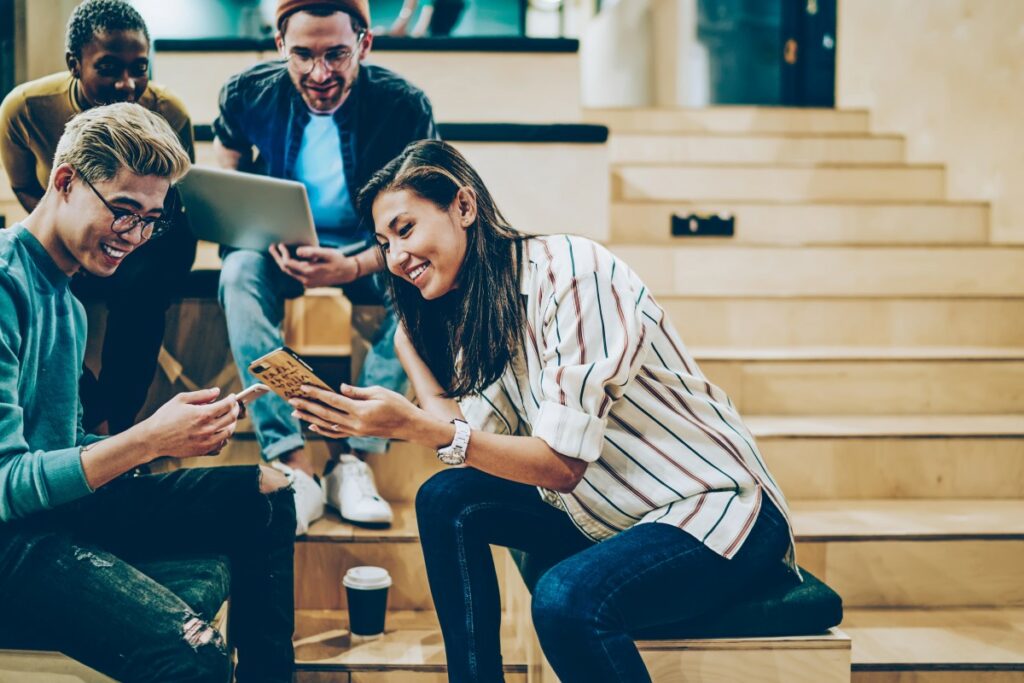 Get in touch with prospective employers
Contact employers early in the process.
This is particularly easy to do in professional networks like LinkedIn. You can simply establish contacts by sending a contact request (always with an individual message!). This has the advantage that some people will tell you what it's really like there or what they look for in an application. The more accurate the picture of your desired employer and job, the better your chances of getting a job interview.
For introverts: online networking is easy!
The advantage of online networks is that you don't have to approach anyone in person, but you can simply build a network of contacts there.
From the comfort of your home, without having to go to events, without having to talk directly to strangers, without having to call strangers, without embarrassing small talk. Perfect for shy or introverted personalities!
Introverts tend to be apologetic when asking for help or support. This is because these people perceive networking as a chore, rather than an opportunity to build connections.
Every person you know, have met, and whose name you know is a small stone in your network. It's simple! You can do it!
6. Apply convincingly
Score points with the combination of a clearly structured resume and an outstanding cover letter.
Do not apply with standard phrases, but tailor the application to the specific job description. The same applies to the resume.
Preparation is half the battle – and that applies all the more to finding the right job.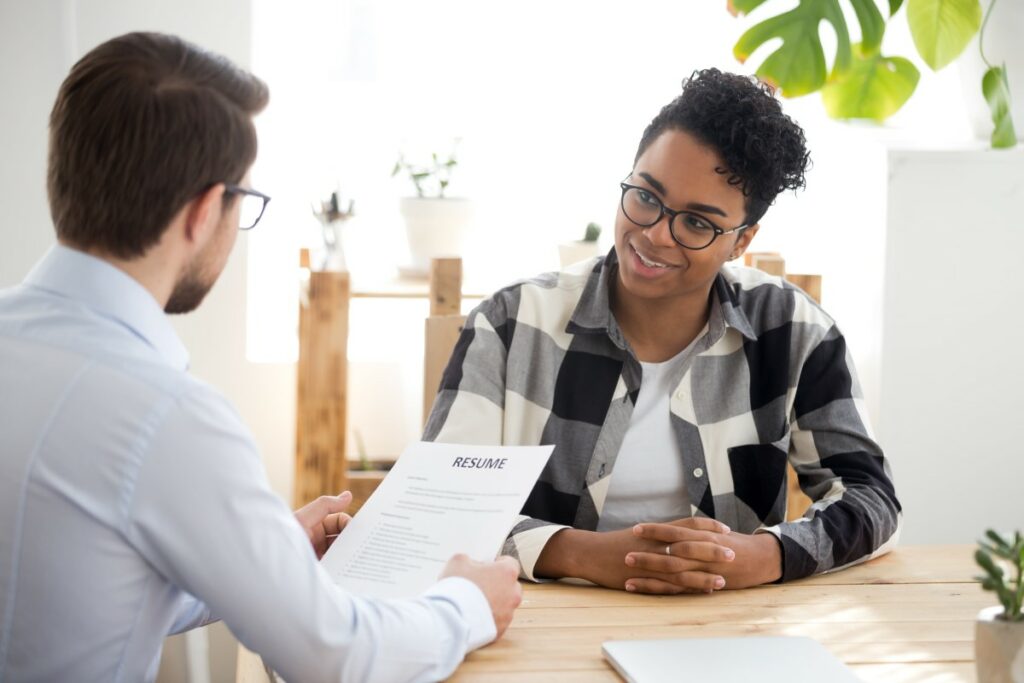 Optimize your resume
Your resume should not only include the individual stages of your professional development, but also your competencies and special skills.
Structure your resume into topics such as practical experience, education, language, as well as IT skills and personal interests.
Write a unique cover letter
The cover letter should not be a summary of the resume!
Instead, you should explain why you are the right person for the company you are applying to and for the job in question. What drives you? What do you want from your job and from companies as employers?
Determine your unique selling propositions
Before you apply for a current job offer, also determine your personal unique selling points.
What makes you stand out? What can you do better than others? How do you create added value for the new employer? The goal is for you to create and communicate a brand for yourself. To help you with this, we have compiled a checklist of questions that will most likely also be asked in the interview:
Can you list three of your strongest key competencies?
Can you identify one or two of your greatest weaknesses – and what you do about them?
Can you name three to five strong arguments why an employer should hire you?
Can you accurately describe the value you can add to your new employer?
Can you describe and demonstrate three to five of your accomplishments from the past year?
Can you accurately describe the position you are seeking and justify why it is an ideal fit for you?
Can you do a pitch on yourself, your talents, and your own brand in up to 60 seconds?
7. Impress with expertise
A basic requirement in the interview is knowledge about the prospective company.
Equally important: knowledge about yourself. Analyze your strengths and weaknesses already during the job search and become aware of what contribution you can make to the company's success in the new job. If questions arise, ask them during the interview. This will signal your genuine interest.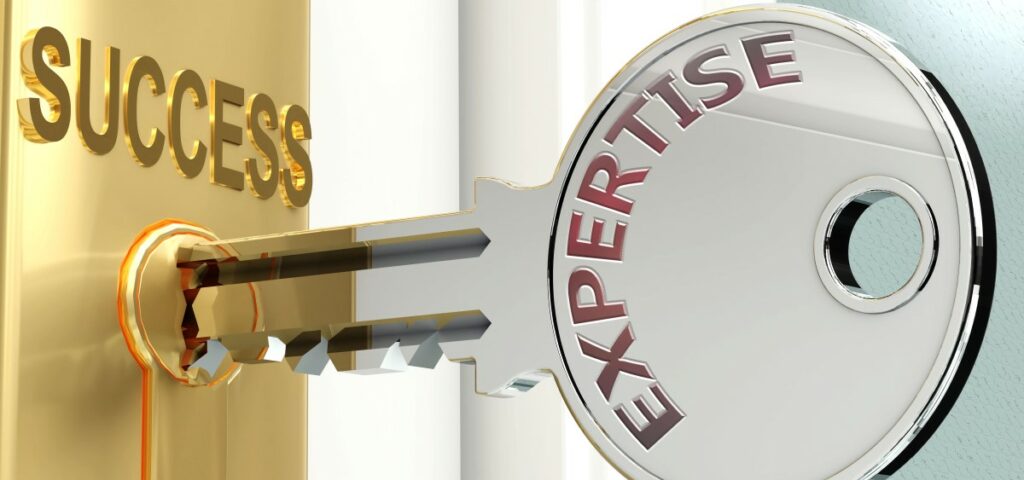 Refine your interviewing skills
When preparing, focus on your key skills and leave out anything unnecessary.
"Tell us something about yourself."
This prompt will come as surely as the Amen in church. Your interviewer will want to see whether you can structure content clearly and argue convincingly.
What is your story? A good self-presentation in an interview is like a short story. It consists of:
A beginning that arouses curiosity,
A middle section that captures the details in an exciting way, and
A sharp conclusion that provides the punch line.
Heed the following advice from Henry Ford: "The secret of success is to understand the other person's point of view." A story that is only about yourself may not generate much interest. Refer to the company's values when talking about your own; explain how you can use your key skills for the benefit of the company and what company goals can be achieved.
The optimal length of your self-presentation is around one to two minutes. Less is more, and you should bear this in mind. Your interviewer will follow up if he or she is particularly interested in a topic.
Conclusion
You have finished our guide and worked through all the steps? Congratulations! We hope you already have something underway!
Remember that each of the above actions is important, but only the right mix will bring the resounding result. Don't think of your job search as a chore to be completed, think of it as a challenge.
If you master this task, there will be a promising reward at the end: your new job.
Tip: Need tips on writing resumes or cover letters? We got you covered!
FAQ
What's the best way to find a new job?
It's all about (social) networking! You can find a new job online via popular sites like LinkedIn or ask around in your circle of acquaintances and colleagues.
How do I find a good job?
– Go on a targeted job search
– Job search online: large job boards for the first orientation
– Particularly up-to-date: headhunters or recruiting agencies
– Job offers on company websites
– Social networks: make sure you have a well-kept profile
– Personal contacts often lead to new jobs
– Clear ideas facilitate the job search
How long does it take to find a new job?
It really depends, so we can't give you an exact statement on this. Our tip: Even if the job search and application process takes longer than you thought: Stay true to yourself and keep it real. Set priorities and boundaries. There is no point in applying for a job that does not match your professional expectations, qualifications and interests.