College not only prepares you for a job, but also for life. Nevertheless, it can be difficult for college students to decide what they really want to do after graduating. Many students therefore seek career advice to help them plan their next steps.
Are you at this point in your professional development and don't know where to start?
We've got you covered! In this article, we outline the importance of considering career advice for college students and provide you with 10 useful tips.
➡️ Just keep reading for some solid career advice for college students!
Why is career advice important for college students?
College provides various opportunities to learn life skills and prepares you for your future career. It's a time where you're surrounded by many people and resources that help you succeed in your professional development. Taking career advice during your college career can therefore help you feel adequately equipped once you graduate.
Additionally, it may bolster your self-assurance in your abilities, confirm that you've picked the appropriate profession for you, and direct you toward wise career choices.
In summary, career advice for college students offers a road map for setting long-term career goals, choosing the right career path, and excelling in your field.
🚀 It is a core element of career planning.
Who gives career advice?
In principle, career advice can come from anywhere, but not all sources (or advice) are equally useful. Therefore, you should be selective in the advice you follow. Working with a professional career advisor or a career counselor is always a good starting point.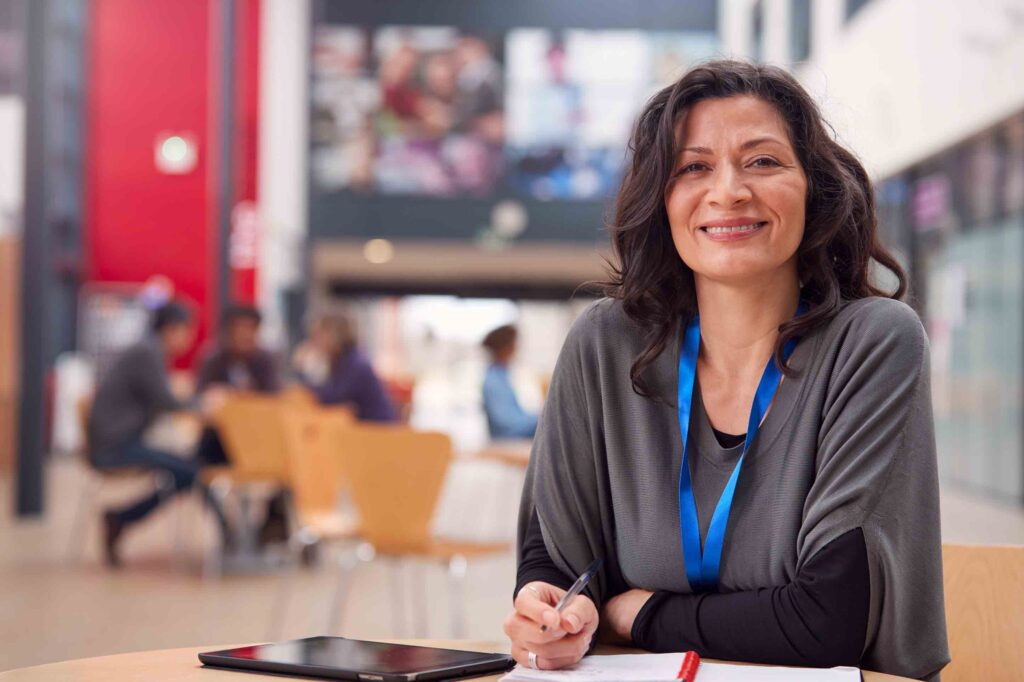 💡 Tip: Start your search for qualified career counselors at your career center. Most universities and schools have great career advisors among their faculty.
Our 10 best career tips for college students
Now let's move on to some specific pieces of career advice. The most valuable suggestions are those that can help you grow personally and professionally.
Here are 10 career tips that will help you build your career from scratch while in college:
#1 Focus on your strengths.
Nobody is good at everything that comes their way. There are always going to be things that others are exceptionally good at while you are not. Don't let that discourage you!
Instead, be easy on yourself, stop comparing yourself to others, start focusing on your strengths, accept your weaknesses and stay determined to pursue your goals.
#2 Seek internship opportunities.
Internships are a great way to gain practical experience in your desired field of work. There are a variety of internships available, whether with local companies or large corporations. To be beneficial, your internship should align with your career aspirations.
There are several ways to find an internship during college, for example with the help of your network (e.g. professors, classmates, family, friends and academic advisors) or by attending career fairs or internship fairs. Also, many companies post internship openings on their career website or social media platforms.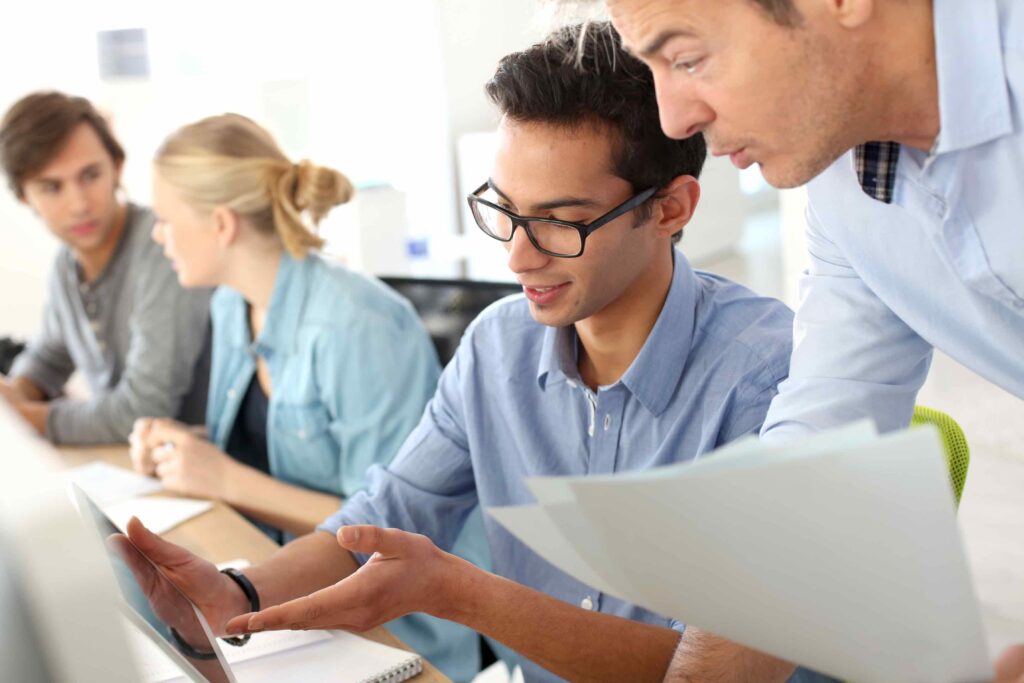 📝 Note: You can also apply for internships on your own initiative. Once you have found a company at which you would like to intern, simply contact their human resources department straight away. They will tell you whether they are looking for interns and what the qualifications are.
💡 Tip: To convince any hiring manager or human resources team to give you an internship position, also check out our guide on how to write an internship cover letter and our professional internship resume examples.
#3 Grow and keep your skills up to date.
Employers are most likely to be looking for candidates with a broad range of skills (both hard skills and soft skills). Therefore, use your college years to expand your skills and overall knowledge by taking elective courses relevant to your career goals. For example, if you aim to become a content writer, taking a foreign language or art class can help you foster your creativity.
In addition, you should always remain up to date on, for example, technology and industry trends to keep your skills current. This will help you stand out to hiring managers compared to other applicants. Research online or go to the library at your school to stay updated.
#4 Strive for excellence.
Whether it's in an entry level job, your college coursework or an internship, you should always aspire to be the best you can be. Don't just strive for success, which in other words normally means "money", strive for excellence at whatever you do in order to become the best in your field.
Acknowledge your own mistakes and believe in yourself and your abilities. This will give you the opportunity to move forward in your career journey and may ultimately help you achieve success.
#5 Pursue your passion.
The simplest step you can take to find happiness in your future career is to explore what you enjoy doing. For example, if you are passionate about sports and a healthy lifestyle, you could become a fitness trainer or nutritionist; if you are interested in foreign languages, you could pursue a career as a translator, and so on.
This way your job will feel less like work and more like fun because you're doing something that makes you happy on a daily basis.
This advice is especially critical as you advance in your career: Doing a job you don't really like works for a few years, but you will only stay encouraged and driven in the long term if you're doing something that you are passionate about.
💡 Tip: A lot of young people are under a lot of pressure when it comes to finding the right job. To help you with this, we've compiled 10 eye-opening tips on how to find a job you love.
#6 Use your school's career services.
Take advantage of your school's career services before you graduate. This resource on campus may provide you with a wealth of knowledge, whether it's crafting the perfect resume or tips for your job search. They can also connect you with alumni in your profession. All of these services are already covered by your tuition.
#7 Start building a network.
Engaging with your school's faculty, recent alumni, and other significant contacts in your profession is crucial throughout your college experience. Networking is a great way to learn from other working professionals who have already gone through the process. The connections you build may also serve you as references later on or alert you to worthwhile chances in your industry.
This is how you can network:
Reach out to your school's faculty and staff
Contact recent graduates
Join online networking groups
Attend networking events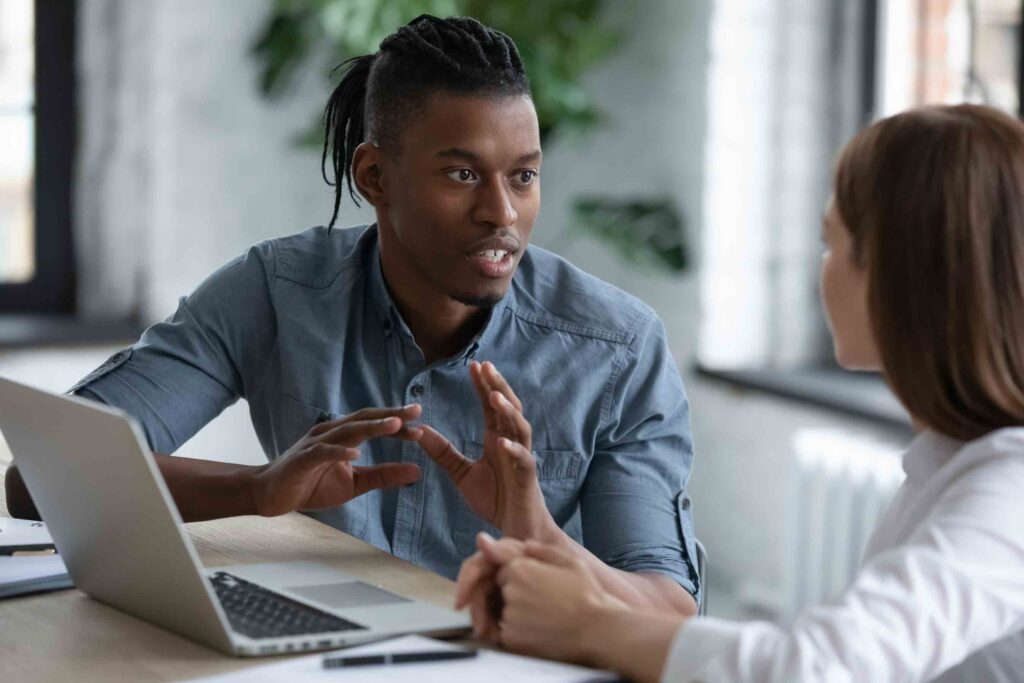 #8 Maintain a healthy balance with your personal life.
Focusing on your studies and doing your best at work is important, but you shouldn't forget about your personal life either. Therefore, especially as a career starter, remember to find a healthy school-life and work-life balance.
Study hard and give your best at work but also try to find enough time to relax, pursue a hobby, spend time with family and friends or travel. After all, it's important to leave time for the litte things in life, too. This way, you'll be happier overall and get right into the habit of maintaining a healthy work-life balance, which is something you'll eventually maintain throughout the rest of your career.
💡 Tip: To find a career you enjoy and that still pays good money, read our article on 12 of the happiest careers in 2022 that also pay well. In it, we also take a closer look at what actually constitutes job satisfaction as a whole.
#9 Create and actively seek opportunities.
College offers plenty of great opportunities to gain experience and develop your skills in your chosen field, such as through internships, jobs, or volunteer work. Don't just wait for these opportunities to come to you. Instead, proactively seek opportunities that can advance your career. Use them to launch an entry-level career and climb the ladder from there.
Also consider creating your own opportunities. For example, you can create a blog to improve your writing skills or start a photography business to gain experience and skills essential for your creative dream job.
📝 Note: In doing so, you can also improve your soft skills, such as your leadership skills or communication skills, which are an advantage in various industries.
#10 Get an early start.
As the saying goes, the early bird catches the worm. Start looking for future job opportunities before you graduate if you want to get the most out of your career.
Find jobs relevant to your major. For example, if you're an art major, consider working at a local gallery to learn more about the art industry. The sooner you start looking for opportunities, the better your chances of landing a job.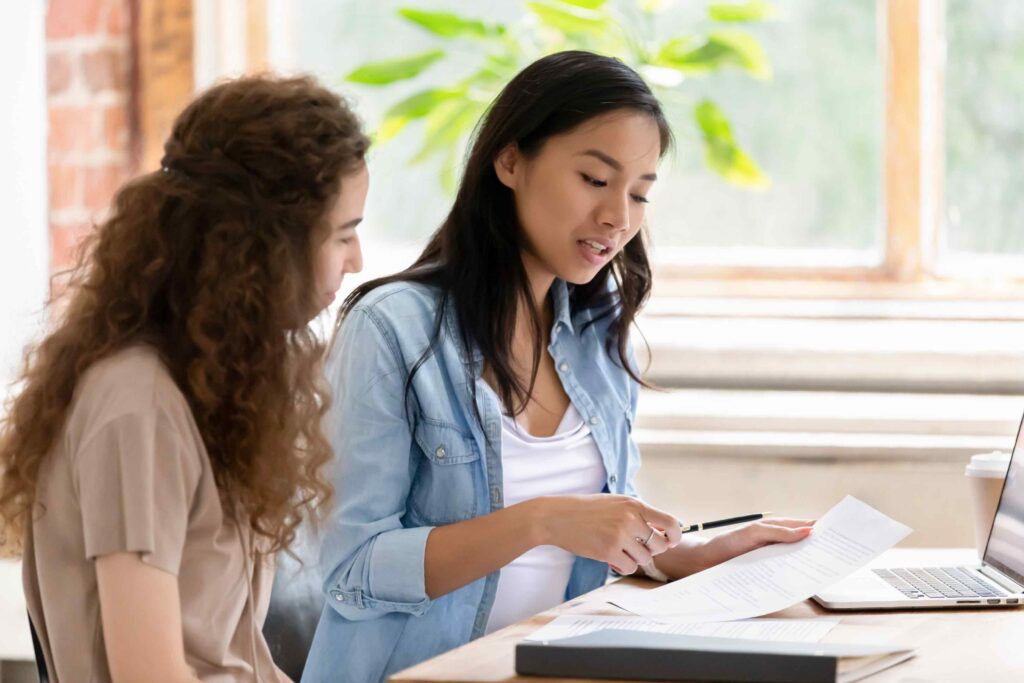 3 famous quotes that empower every college student on their career path
College opens the doors to new opportunities and will show you how to get there. But always remember, you get to choose your destination – your future success.
💪 The following three powerful pieces of career advice can empower and inspire you on your way:
#1 Eleanor Roosevelt – believe in your dreams
The future belongs to those who believe in the beauty of their dreams.
What we can learn from it:
Figure out how to make your dream come true by imagining yourself living it. Plan how to get there, regardless of whether you want to be an entrepreneur, educator, doctor, nurse, engineer, etc. Keep moving and live up to your vision no matter what the world throws at you.
#2 Confucius – love what you do
Choose a job you love, and you will never have to work a day in your life.
What we can learn from it:
If you love your job, you will enjoy your work much more and find it less stressful. Therefore, do something that you have a talent for and enjoy doing. Take your interests as a basis for your career, then it will be easy for you to determine the direction for your (professional) goals.
#3 Winston Churchill – no success without failure
Success consists of going from failure to failure without loss of enthusiasm.
What we can learn from it:
It's okay to make mistakes. It's okay to take the wrong career path at first, to run into a bad boss, or to be unhappy with your job from time to time. The important thing is to pick yourself up, fix your mistakes, learn from them, and move forward. You're still young, so enjoy exploring life and don't let the fear of failure stop you from pursuing your dreams.
Career advice for college students – conclusion
Your job isn't the only thing that matters but it's no secret that you'll spend a large portion of your daily life working. Therefore, it's important to focus on your career aspirations during your college years, plan for the future and consider any suggestions that can guide you toward making helpful career decisions.
Getting career advice from your professors or recent graduates and gaining experience early on will help you in your personal and also professional development.
💡 Tip: We particularly recommend reading our articles "Career success: How to be successful at work" and "What is the best job for me? Find answers!" if you are currently searching for the right approach to your career.
🚀 By following our career tips, you will be well equipped to take the next step in your professional life. We wish you every success!
📝 Note: You can find even more career tips in our articles on important job topics, for example "Money & Salary", "Work Environment" or "Job Application"!
Career advice for college students – FAQ
What is the best piece of career advice?
One of the best pieces of career advice is to always follow your dreams and pursue your passion. Also, strive for excellence in everything you do and stay motivated until you reach your goals.
What are the 5 stages in choosing a career?
You can choose a career following these five steps: (1) self-assessment, (2) identify and research options, (3) evaluate and prioritize, (4) take action and try options, (5) reflect and re-evaluate.
How do I find the right career for college?
Finding the right career for college can be hard. To make the decision easier, you can: consider your interests and passions, think about what you enjoy doing, visualize your ideal post-graduation life, research prospective careers and, last but not least, do internships and seize opportunities.