🎓 You are a recent college graduate who is seeking an entry-level position with limited work experience?
Then a well-written cover letter is one, maybe even the way to put your application in perspective with potential employers.
🤔 Not sure how to write a great cover letter?
Don't worry, we've got you covered! In this article, we'll explain what a good cover letter for an entry-level job should contain, take a look at how to write one, and also provide you with cover letter examples to use along the way. Plus, at the end, you'll find a complete entry-level cover letter sample that you can use as a reference when drafting your own.
What is an entry-level cover letter?
Cover letters in general are an essential part of any job application and a helpful tool to boost your job search as well as make your application stand out to any hiring manager.
An entry-level cover letter is a cover letter that you write for an entry-level job, that is, a document expressing your interest and qualifications for a job that qualifies as "entry-level".
Such entry-level positions typically don't require much (if any) prior experience. You will need to write such a cover letter when you are, for example, a college senior on a job hunt, a recent graduate looking to land their first job or a professional who has changed career paths.
💡 Tip: In case you are a professional looking for new career opportunities, also check out our guide on how to write a career change cover letter (with examples).
Why is a cover letter important for entry-level jobs?
Entry-level cover letters are even more beneficial than an average cover letter, because as a career starter, your resume may not be that rich in terms of practical work experience.
So, in addition to a winning resume, your cover letter is your second-best chance to convince the hiring manager that you are the best fit for the job.
It shapes the hiring manager's first impression, so make sure you're hitting your most impressive skills (this includes job-related hard and soft skills), experiences and qualities.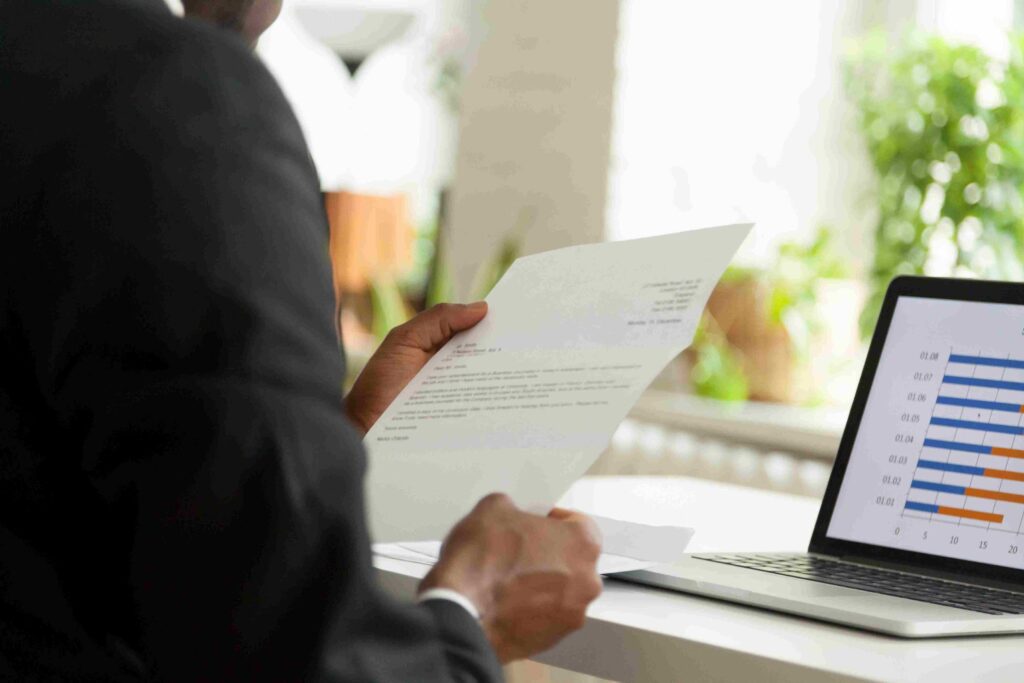 What should entry-level cover letters include?
Before we delve deeper into how to write your first cover letter for an entry-level job, let's take a look at the fundamentals. What elements should entry level candidates be sure to include in their cover letter?
In a cover letter for an entry-level position, you should include
a header with your name, contact details, professional title,
the company's name and address,
a salutation using the hiring manager's name,
a strong introductory statement,
a body highlighting your skills, accomplishments, and educational background,
a professional closing paragraph that seals the deal, and
a (formal) closing sentiment and your signature.
📝 Note: Your entry-level cover letter has to be tailored to the specific entry-level position you are applying for. It should concisely describe your relevant skills, education and what makes you the best fit for the job.
How to write an entry-level cover letter in 6 steps
The biggest mistake entry-level candidates make is simply turning their cover letter into another version of their resume without the bullet points. Instead, think of your resume as the "who-what-where-when" and your cover letter as the "how and why".
🙌 We will show you how to write a compelling entry-level cover letter in just six steps.
📝 Note: Your resume and cover letter should fit together without being repetitive. That's why you should also be sure to take a look at our resume samples.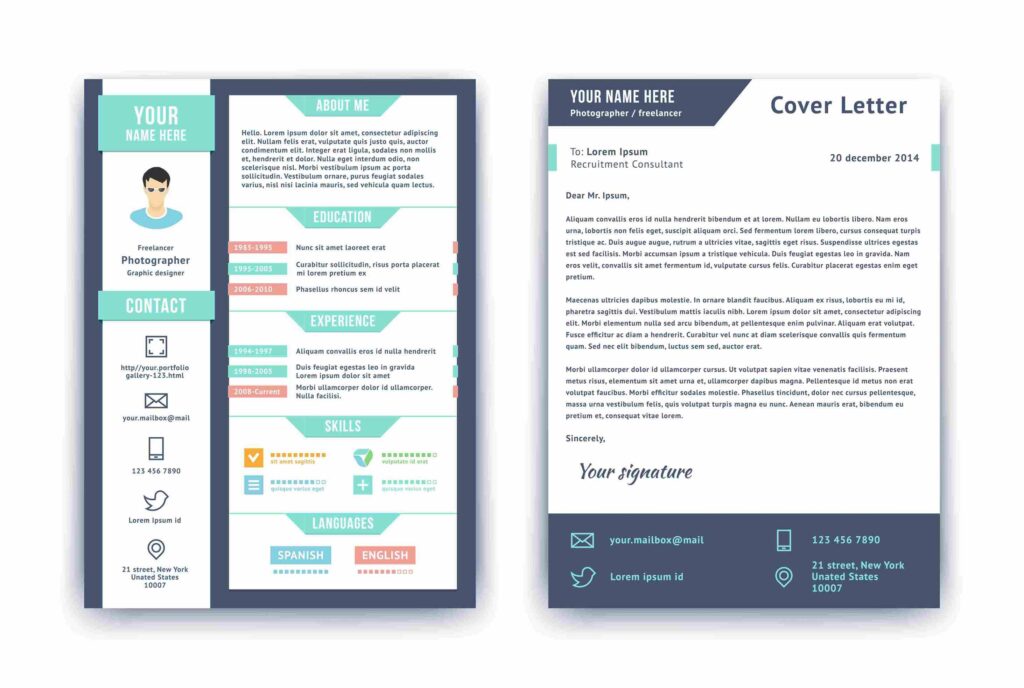 #1 Address your cover letter correctly
How you address the reader sets the tone for the rest of your cover letter. If it isn't addressed to the right person, or even the right company, your application might get rejected right away.
Always try to figure out the hiring manager's name and directly address them in your salutation.
❌ Don't use a generic greeting like "Dear Sir or Madam" or "To Whom It May Concern".
💡 Tip: If you don't already know the name of you recipient, you should try what you can to figure out who will be reading your cover letter. If it is not in the job posting, try, for example, searching the company website and LinkedIn.
✅ "Dear [Full Name]" is typically the safest greeting option.
This way you don't end up stepping into the Ms. or Mrs. pitfall, and you don't have to assume someone's gender based on their name.
#2 Write a strong (but professional) opening
One of the first things you want to do when drafting your entry-level cover letter is to write an attention-grabbing first paragraph.
Recruiters receive hundreds of applications a day, so you can imagine how little time they have to screen them and decide which candidates are worth a closer look. So, your goal is to make your cover letter worth the read, right from the first sentence.
That's why you want your opening paragraph to be custom-made for the entry-level job you are applying for. Plus you should succinctly state what you want, how you will achieve it, and who you are.
❌ Don't open with "My name is [name] and I am applying for the [position] at [company] because [reason]."
By the time a hiring manager has your cover letter in front of them, they already know all of this. Instead, you should write something that stands out and sets you apart from other candidates.
✅ Here's what a well-written and passionate opening statement could look like: "I've been passionate about writing since I was the editor-in-chief of my middle school newspaper. When I saw that you at Company ABC are searching for an entry-level copywriter, I was exited. I am convinced that I can use my skill set and knowledge to quickly become a valuable member of the ABC team."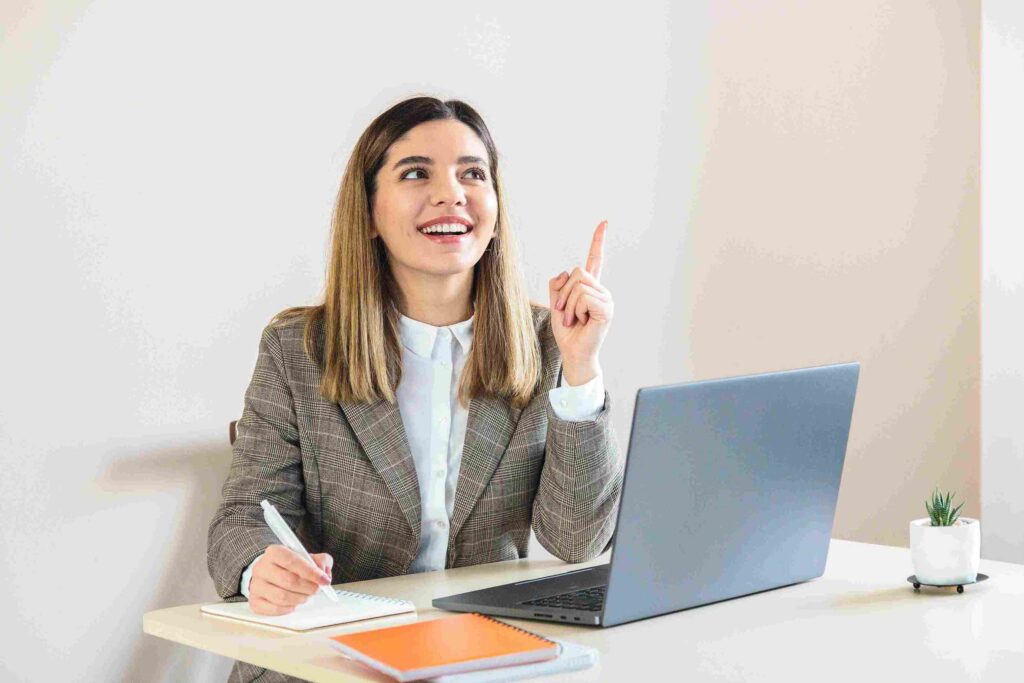 #3 Add relevant skills and achievements
Now it's time to get down to business and sell them why you are the best candidate for the job.
Your second paragraph should describe in detail how your knowledge, training, skills and personal strengths make you the ideal candidate for the job position in question.
Focus on your strengths and relevant experience, even if your experience isn't directly work-related. Your education, for example, can very well replace what you lack in work experience when it comes to entry-level jobs.
If you don't have work experience, another great way to stand out and make yourself look more appealing to employers is highlighting your (transferable) skills. You can also highlight relevant course work, internships, projects, extracurricular activities or volunteer work. Just make sure to relate them to the job.
Some examples of transferable skills include:
Analysis
Communication
Time management
Verbal communication
Written communication
Research
Presentation
Active listening
Facilitation
Prioritization
💡 Tip: Examine the job description closely to find keywords you can refer to and identify characteristics worth highlighting.
✅ Example: "In my former role as the Head of Design at my university's photography and graphic design magazine, I had numerous responsibilities and achievements which would serve me well in this entry-level role at ABC Company. I mainly worked with Adobe InDesign and Illustrator so far, but I am currently also learning to use Canva and Crello in my Design & Illustration class.
Meeting deadlines comes naturally to me, as I've spent the last few years balancing a part-time job and my coursework while working for the university's design magazine. I enjoy trying out new things and applying my creativity to new tasks."
#4 Write a compelling and strong finish
You started off strong, and you've kept that momentum going with the body of your cover letter. Now, don't give up just yet!
Use a powerful closing paragraph, a concluding sentence or statement, to end your first time cover letter professionally.
❌ Make sure that you are not begging or being overly effusive in your thanks, even if it is your dream job.
Instead, finish your cover letter with a simple call-to-action which sums it all up nicely by insisting that you deserve that entry-level interview.
✅ Here's how you can pull it off: "I'd love to further discuss the role with you, and I appreciate the opportunity to tell you how my skills and ideas can benefit ABC Company.

Thank you for your time and consideration. I hope to hear from you soon."
#5 Sign off with a professional closing
Once you've written your closing paragraph, all you have left to do is sign off your cover letter.
As an entry-level cover letter is a formal letter, your "goodbye" should not be too slack. Just keep it formal and include your name and signature.
✅ Any of the following is acceptable:
Best Regards,
Kind Regards,
Sincerely,
Thank you,
#6 Proofread your letter
Almost done! Before you send your perfect cover letter to the hiring manager, make sure to proofread it. Any effort you might have put into it will lose value if there are spelling mistakes in your cover letter. You can also ask a friend to review your cover letter.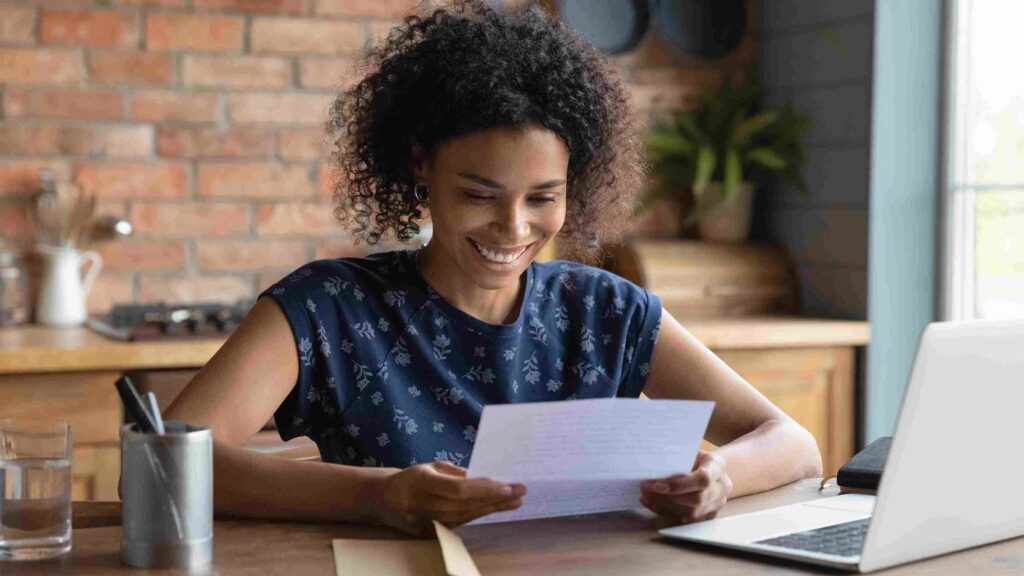 🚀 Now that you know how to write an entry-level cover letter, let's move on to a final example of a complete cover letter for entry-level job seekers!
Full entry-level cover letter example
Want to make things easy? We provide you with a sample full text, so you can see a well-written entry-level cover letter as a whole. You can use this as a perfect cover letter template or create your own using a cover letter builder.
📝 Note: Please keep in mind that the example is only intended as a suggestion. Of course, you will need to tailor your own cover letter to the job in question and highlight your individual skills.
Dear hiring manager [use their name if you know it],
I've been passionate about writing since I was the editor in chief of my middle school newspaper. At a recent job fair, I had a great conversation with ABC's recruiter Sara Jones about the Junior Copywriter position opening up. I am convinced that I am the perfect fit for this position and can use my skill set and knowledge to quickly become a valuable member of ABC Company's content team.
As a graduating English student at XYZ University, I have strong written communication skills that I have developed through writing 10 undergraduate research papers for the Honor's program, including my 20,000-word undergraduate thesis that won an award for excellence. Additionally, I've mentored fellow students by working at YXZ's writing center since my sophomore year.
Since the Junior Copywriter position involves working together with the product, design, and marketing teams, my experience in working with people from different backgrounds would be an asset. I also know the importance of deadlines, and never missed an assignment deadline in my undergraduate career.
I am proficient in Microsoft Office and Google Suites, and have practical WordPress skills gained from working on my personal blog and XYZ University's writing center website.
I'd love to further discuss the role with you, and I appreciate the opportunity to tell you how my skills and ideas can benefit ABC Company.
Thank you for your time and consideration.
Sincerely,
Jane Doe
janedoe@xyzuniversity.com
111-222-3344
www.janedoewrites.com
Entry-level cover letters – conclusion & tips
Now you definitely have everything you need to write a convincing entry-level cover letter!
Before you get started on your own cover letter, we'd like to share some additional cover letter tips with you:
✨ Don't be afraid to start with a bang. Your opening statement will determine if the hiring manager continues reading. Use it as your time to shine and don't give employers an easy reason to move your application into the reject pile.
🔎 Do your research. We already told you to research the hiring manager's name. While doing so, also look into the company, i.e. their values, their way of doing things, their competition, and their goals. You can use that information in your cover letter to showcase what a great cultural fit you are.
👀 Proofread your cover letter. We've already said it, but we can't stress this enough: Don't press the "send" button without re-reading your cover letter at least one or two times. You can use a spell-check tool, read your cover letter aloud or, if you have time, let it sit for a day and have a friend look over it for you.
🙌 We wish you a successful start to your career. You'll rock it!
💡 Tip: Of course, we won't just leave you alone after you have written a great cover letter and moved one step further in the recruiting process. We've also put together comprehensive job interview tips to prepare you for your next move.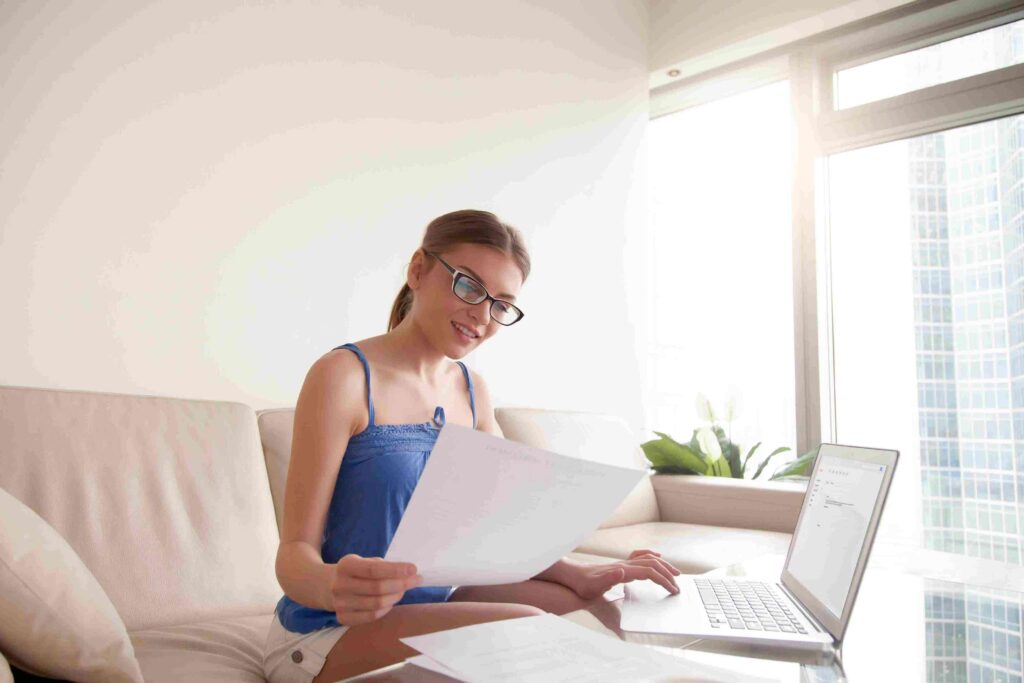 Entry-level cover letters – FAQ
How do I write a cover letter for an entry-level job?
Cover letters for entry-level positions should always include a strong, compelling opening paragraph, as well as (transferable) skills and experience. It is also important to highlight one or two accomplishments and personality traits. At the end, make sure you conclude with a call to action and a professional sign-off.
What do you write in a cover letter if you have no experience?
If you have little or no experience, you should focus on the job description and address the points in which no professional work experience is required. Try to list relevant soft skills or transferable skills you gained and highlight your educational background. You can, for example, also include internships, projects, extracurricular activities or volunteer work.
Do you need a cover letter for an entry-level job?
Yes, entry-level jobs require cover letters. Crafting a cover letter can help you outscore the other applicants and stand out to your potential employers.
How long should a cover letter be for an entry-level position?
Ideally, your cover letter should be between 200-300 words. In any case, make sure you don't go over 400 words. Just keep it short and simple.