Would you like to develop skills in a specific field?
An internship is the perfect opportunity to get a feel for a particular job. So, your job search is already in full swing, and you've just discovered a great job ad that seems like the perfect fit! You do not yet have the necessary skills mentioned in the job posting?
Don't worry, that's what cover letters are for! Even if you don't have some of the qualifications listed in the job description (because you don't have any work experience yet), you can easily catch the hiring manager's attention by describing why you are a qualified candidate based on your education or even your passion and motivation for a particular job.
In this article, you will learn why an internship cover letter is so important and can help you convince any hiring manager or human resources team to give you an internship position. We also have some cover letter samples – so you know how to properly apply to the recruiters at the company you're trying to get into!
What is an internship cover letter?
As soon as they are looking for a new job, job seekers and career starters usually send out documents to several companies during the hiring process.
👍 This includes a great resume and cover letter.
The job description in the job posting already indicates which important points should be addressed in the cover letter. In particular, highlight relevant skills (hard and soft skills) and also your motivation as to why you want exactly this position at this particular company.
🤔 How does an internship cover letter differ from "normal" cover letters?
A cover letter for an internship usually has the same format and content as any other cover letter. The only difference is that you may not have as much relevant experience to draw on when submitting an internship application. To make up for this and to be considered for a particular position over other internship applicants, you can specifically refer to your motivation, for example!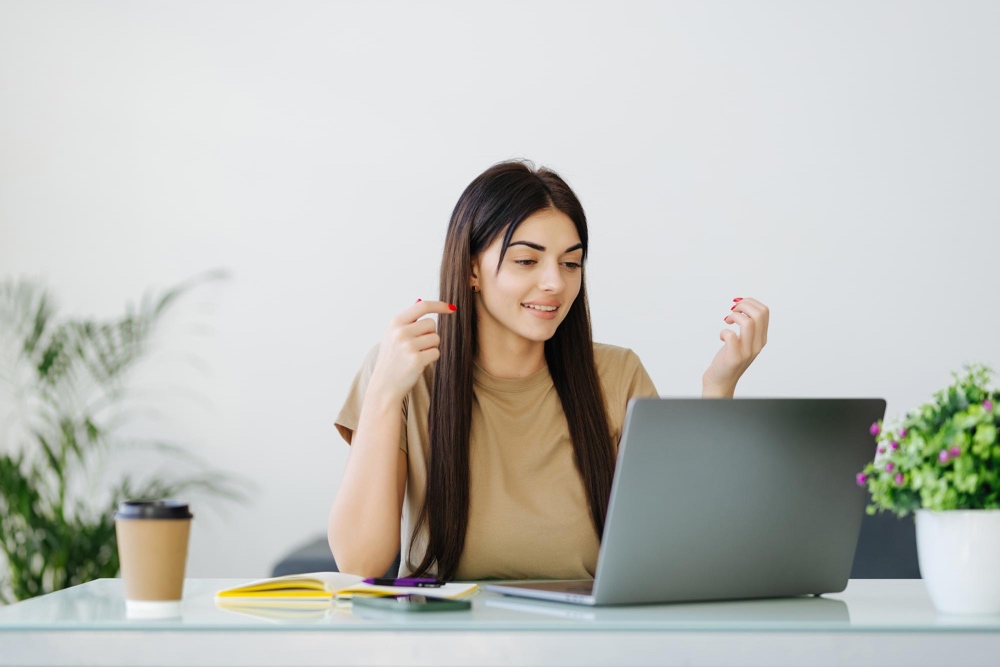 Is a cover letter for an internship even necessary?
Yes. A great cover letter should be part of any job seekers' internship application. It is also good for highlighting relevant skills, such as good time management skills or writing skills.
Cover letter for internship: Step-by-step guide (+ examples)
With our little "cover letter builder" below you can write your own – maybe very first – cover letter for an internship in no time! Many hiring managers prefer a short and concise letter, so it's best to keep your cover letter to one page.
🚀 Are you ready to start writing your internship application?
#1 Refer to the hiring manager by name
The greeting sets the tone for the rest of the cover letter! Therefore, be polite and try to always address the recruiter by name.
💡 Tip: Go with their title and full name. In casual companies, you can also use the first name.
Examples: "Dear Ms. Jones", "Hello Greg"
⚠️ Note: Make sure to avoid phrases such as "Dear hiring manager". If you can't find the hiring manager's name, check the company website or call the relevant HR department.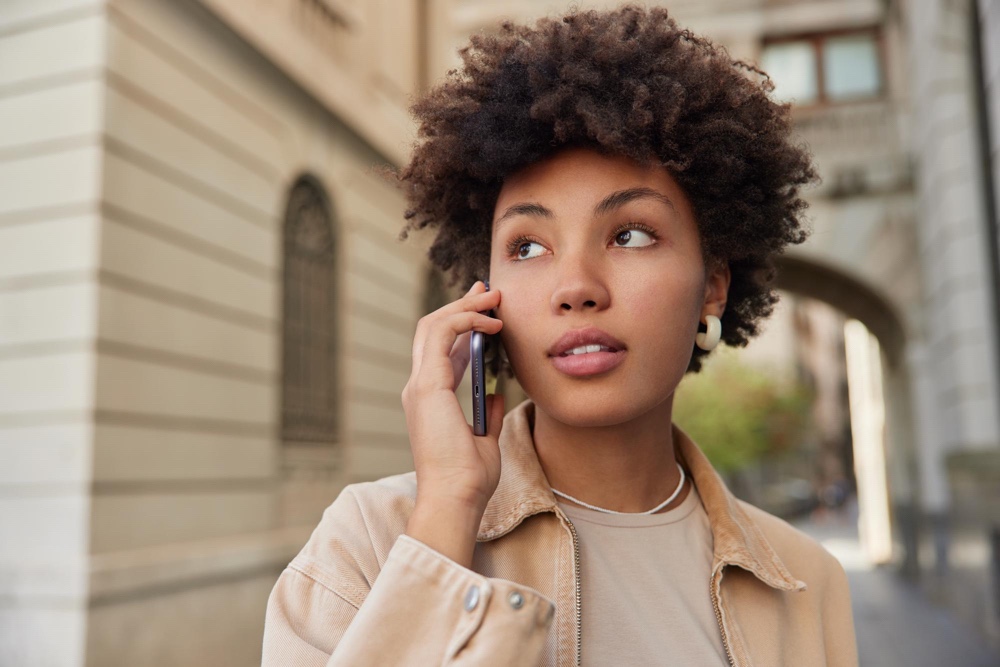 #2 Specify the internship position for which you are applying
The opening paragraph provides a framework for your application and introduces you to the recruiter. It should explain why you are applying for the internship and include essential information about your qualifications.
💡 Tip: Seize the opportunity to impress the hiring manager right away! It's best to state up front that your cover letter is created expressly for this specific internship.
Example:
"Dear Mr. Miller,
I am excited to apply for the Content Assistant internship position with your Community Center's Development Program. I am certain that I am well suited for the position based on my excellent academic performance and my experience as a freelance writer."
#3 Use correct keywords
Hiring managers normally scan your cover letter for relevant keywords that qualify you and are suitable for the position in question. Here's how you can easily include them into your internship cover letter:
Examine the internship job description thoroughly, read over the required skills, and select a few terms that fit.
Then, if possible, incorporate some of those keywords into your cover letter and back them up with experience.
For example, instead of simply saying, "I'm good at graphic design," let them know that you've completed two graphic design courses and applied your skills to various projects.
Example: "I've completed several courses in UI/UX and visual design while simultaneously creating websites for fellow students."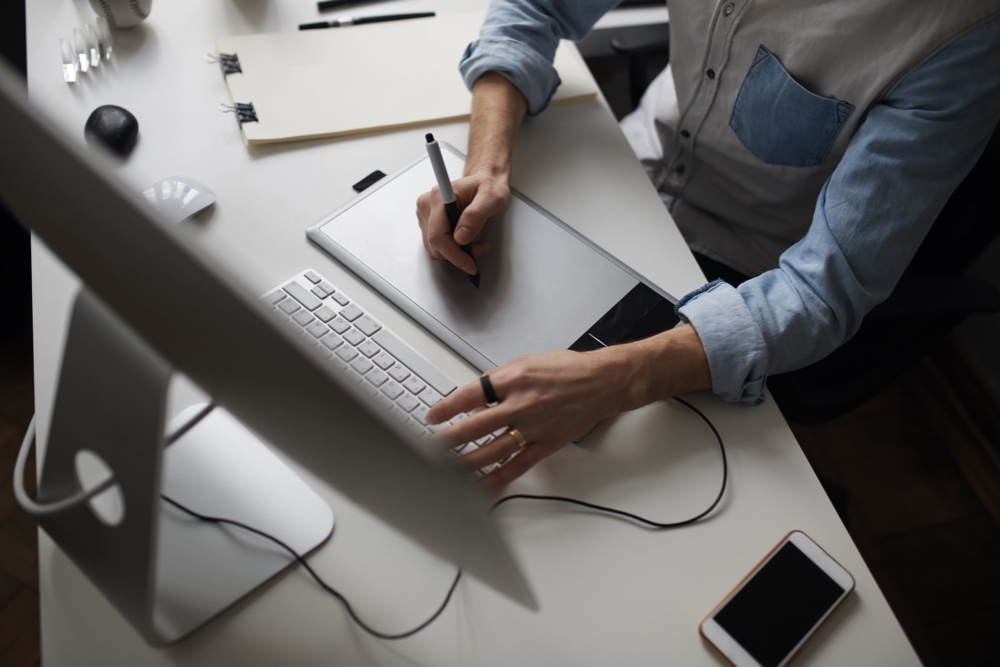 #4 Emphasize your education
If you do not have a lot of job experience yet, you should aim to demonstrate that you are ideally suited for the internship with your training or course of study. To do so, tell the hiring manager about any relevant coursework you've taken in the second paragraph of your cover letter.
Example: "I've taken various courses in computer science that helped me develop my professional portfolio. Serving as an assistant in our faculty for two years also provided me with excellent hands-on experience in the field."
#5 Give an overview of your qualifications
Don't just state in your internship cover letter that you have "excellent communication skills," for example; back it up with past experience that proves it.
Example: "I learned a lot about time management and communication working at my family's cleaning firm during the summers. Because it's critical in our line of work that everything runs smoothly, I was able to significantly improve not only my time management but also my communication abilities."
💡 Tip: You can also make bullet points of your experiences.
#6 Demonstrate why you're a suitable match
Explain why you are a good fit for the job in the next paragraph. Making a connection between what the firm expects from its interns and what you can do to provide those contributions is the best way to do this.
💡 Tip: Especially concentrate on your efforts and commitment here.
Example: "For two summers, I worked at the local library, where I was responsible for sorting and categorizing books, as well as memorizing where each section of the library was located. This expertise, I believe will be quite valuable for the internship position at Company ABC."
⚠️ Note: You can also express your interest in their company culture, for example. Why do you like it so much?
#7 Include professional benefits for you
Internships are frequently used to help students and young professionals in gaining in-depth knowledge of the industry, networking, and developing skills that will benefit them throughout their careers.
💡 Tip: You can make an even stronger first impression by demonstrating that you are conscious of how the internship will help you advance professionally.
Example: "I am looking forward to this internship providing me with the necessary marketing skills that will help me in my future career as a marketing manager."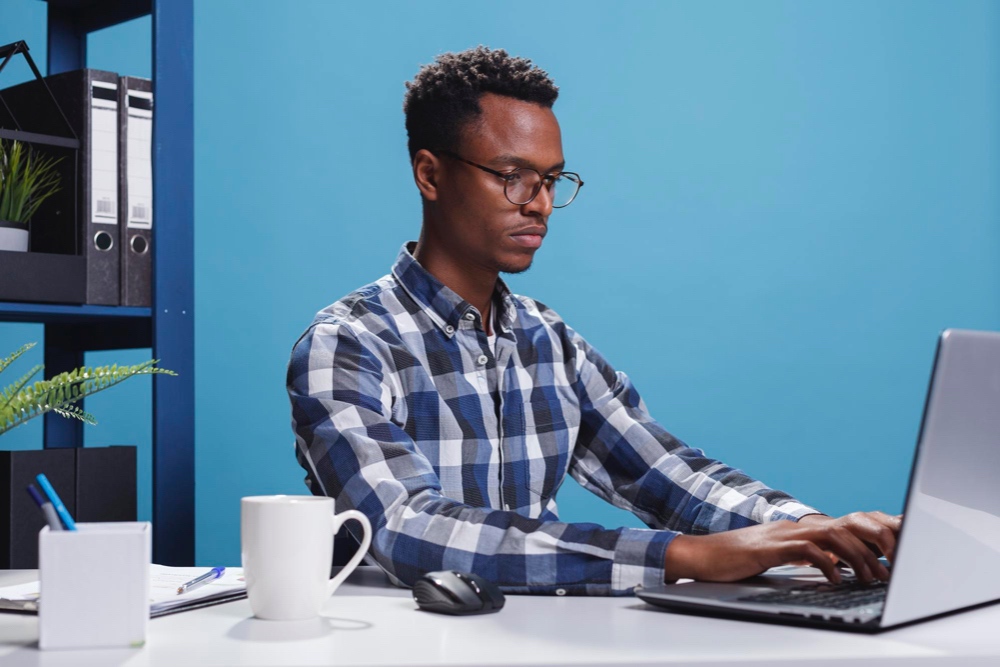 #8 Close with a call to action
🎉 You're almost done with your internship cover letter; only the final paragraph is left!
The closing paragraph is super important and should always include a call to action.
Example:
"When Professor Gordon told me about the internship opportunity at ABC Inc., I realized it was an indispensable opportunity for continued growth surrounded by outstanding IT professionals. Could we set up a meeting next week to discuss how I can contribute to the program and help your company find optimal solutions to its current IT needs?"
⚠️ Note: Do not forget to proofread your cover letter after you finish writing it and check it for grammar errors and spelling mistakes.
Internship cover letter template
If you are feeling a little overwhelmed right now, don't worry. We have a great cover letter sample for you to use as a free template. Just enter the details of the specific position you'd like to apply for, and you're all set!
Your contact information
Address of the company
"Dear + [name of the hiring manager]"
First paragraph: Provide a formal introduction and mention how you learned about the internship. Include some background information and explain why you're applying.
Second paragraph: Now it's time to promote yourself and the achievements you stated on your resume. Discuss your enthusiasm for the industry and provide examples of exceptional professional or academic achievements.
Third paragraph: Mention everything about your application that sets it apart. For instance, do some research on the company and explain why you would be a good fit for it.
Fourth paragraph: Place a request at the end of your internship application. Thank the reader for their time and say you're ready to be interviewed.
Sign off your cover letter with "Best regards," subsequently followed by your name.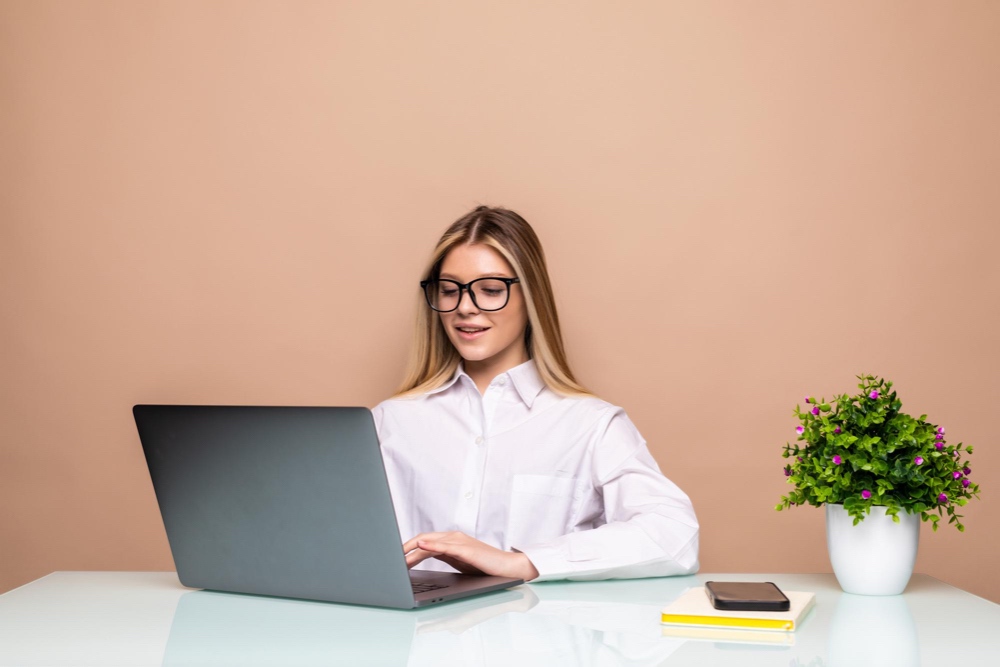 Internship cover letter examples
💪 Are you ready to look at some useful internship cover letter examples for different kinds of internship positions?
To really make the most of your internship opportunity, take inspiration from the two cover letter examples we've drafted. One is for an internship in marketing, the other for an accounting internship.
👩‍💻 Sample cover letter for a marketing internship
"Dear Ms. Jones,
I was quite happy to read your job ad for a marketing internship because I have closely followed ADC Company's approach to B2B marketing. I developed skills in search engine marketing while studying Digital Marketing at the University of XX, which I utilized to start a small business and grow it to 3,000 users in less than a year. I believe the knowledge and skills I've acquired along the road will be extremely beneficial to your company.
I generated engaging material for my business XY to attract new users to my website. This firsthand exposure with new and inventive marketing methods would provide your marketing team with a fresh viewpoint. I was able to do the following with the knowledge I obtained from my marketing classes:
Implement current marketing campaign to boost XY's new user conversion rate by 129%.
Achieve top marks for my communications project to strategize large-scale social media influencer marketing.
My interest in this internship derives from the respect for ADC Company's digital marketing strategy. The firm was one of the first to successfully employ performance marketing, resulting in a significant increase in customer revenue.
I'd be pleased to talk more about this role and how my accomplishments in college and at XY could help ADC's clients achieve exponential marketing development.
Sincerely,
Laura Larson"
🧑‍💼 Sample cover letter for an accounting internship
"Dear Mr. Jeffrey,
Numbers and math have always fascinated me. So much so that I joined the math club at the TT School of Business right after the semester started. My ability to think analytically was validated when I placed second in my university's math competition. I am also taking classes where I use these skills on a daily basis. Among them are:
Financial reporting
Accounting
Auditing
I've also had the opportunity to obtain practical experience in financial reporting. I assisted in the organization of a fundraiser that raised over $1000 to promote neighborhood safety. This gave me the opportunity to connect with local businesses, particularly a local counseling center. I then spent three months interning there with a non-profit accountant.
I would be honored to have the exciting opportunity to interview with you in person. Please accept the enclosed resume and do not hesitate to contact me at your earliest convenience. I appreciate your thoughts and time.
Best regards,
Marc Andrews"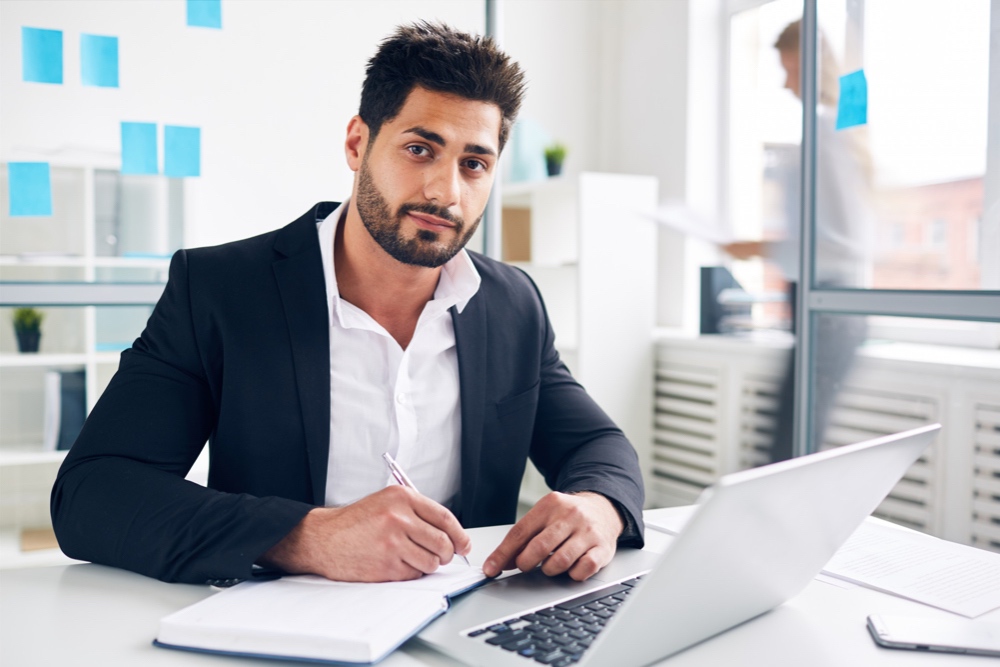 Internship cover letter: The most important things to keep in mind
To write a successful cover letter, try to keep your letter short and concise.
If you have recently graduated or are still in training, you may not have any relevant experience. But don't worry, a great internship application definitely convinces employers!
To show hiring managers that you are the best candidate, make your motivation and passion for the job 100% clear. This will most likely help a lot in landing the job!
💡 Tip: Remember to create both your cover letter and resume in a way that makes you seem like the ideal candidate for the job! To help you with this, also check out our articles: "The Perfect Cover Letter 2022 – Comprehensive Guide with Examples" & "What you need for the perfect resume in 2022"!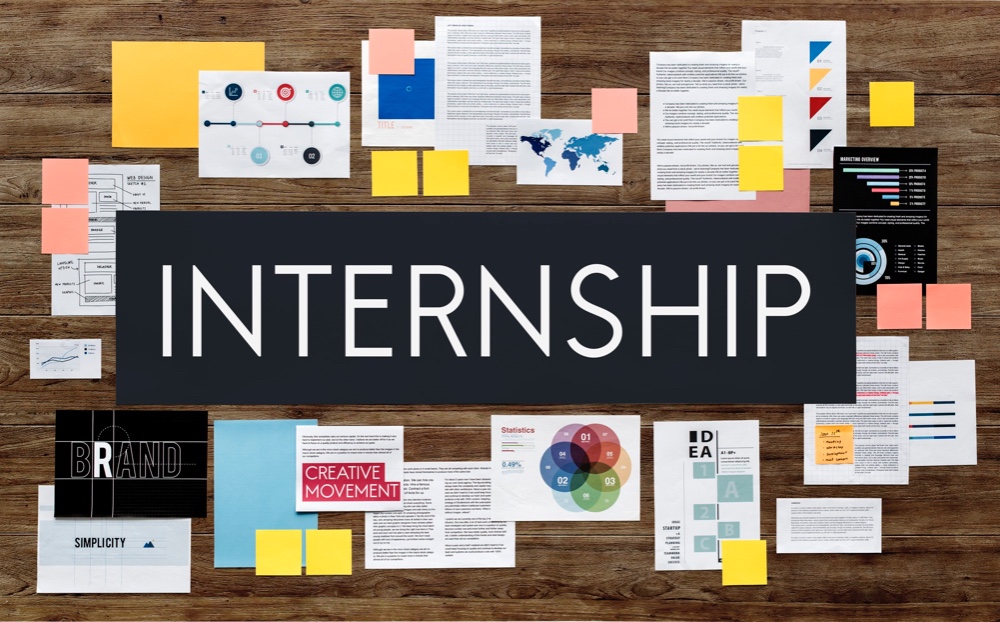 Cover letter for internship – FAQ
How do I write a cover letter for an internship in 2022?
Always include relevant education and/or experience and specify the precise position for which you are applying to in your cover letter. Also, explain why you are qualified for the role and how the internship will benefit you.
How do I write cover letters for internships with no experience?
Learn everything you can about the company and explain why you desire the position in detail.
Is a cover letter for an internship important?
An internship cover letter is usually expected and supports your application materials.