Does a traditional 9-to-5 job in a single location not seem like a rewarding career option for you?
Especially if you've just graduated or are in the early stages of your career, you may be asking yourself:
With all the global options available to professionals these days, do I really need to start my career with a traditional office job, or can I go "beyond" that right away?
Is it even possible to immediately land a corporate job that requires travel?
What other roles involve travel if I don't want to work behind a desk at all?
Is it possible to turn jobs like flight attendant, English teacher, or cruise ship worker into a long-term career?
What are the best job opportunities to work abroad for only a few months?
Can I work remotely and visit many different countries and still climb the career ladder?
⚠️ And most importantly: What are the best entry-level jobs that require travel and also pay a decent average salary?
In this article, we will go into more detail about all of these questions, but let's start with some basics on ✈️ travel jobs!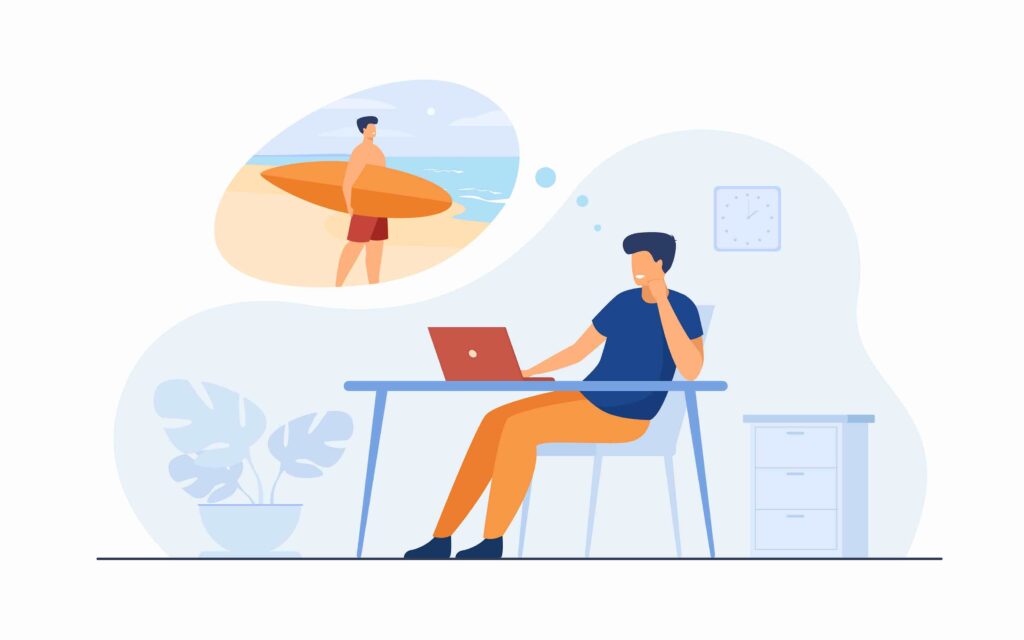 What are travel jobs?
Jobs that require travel, or "travel jobs", are occupations that allow you to work from abroad.
They can be single-location jobs – for example, you could be an expat working for the subsidiary of a large global company – or jobs that allow you to travel every few weeks or even days. By the way, you don't always have to go abroad to have a travel job: Your main job may be to go on business trips within your country or state as well.
It really depends on what you consider a rewarding career, and you can choose your dream job based on that.
What well-paying jobs allow you to travel?
There are definitely high-paying travel jobs that offer a very competitive average salary:
Corporate jobs that require travel
There are some great career opportunities in business that require a lot of travel.
For example, one really high-paying job is that of a consultant: Professionals in this industry often have to travel to meet new and existing clients or to attend conferences.
Another job that requires a lot of travel is that of a sales representative: Especially in sales, personal contact is invaluable, and that's why many companies allow their representatives to travel internationally.
Have you ever thought about becoming an event planner? If this is your dream job, and you would like to travel at the same time, you will most likely be able to find a position where you can combine both!
Government jobs that require international travel
Did you know that there are quite a few government jobs that require travel?
This is perfect if you're not looking for a corporate job, but still would like to have plenty of options to choose from. Regardless of whether you'd like to work:
In administration,
as an accountant or auditor,
as a civil servant in the foreign service,
as a nurse,
as an IT specialist,
as an engineer,
as a social worker,
as a teacher,
or in the military field
In any case, the government offers a whole range of opportunities to work abroad and have a high-paying job at the same time!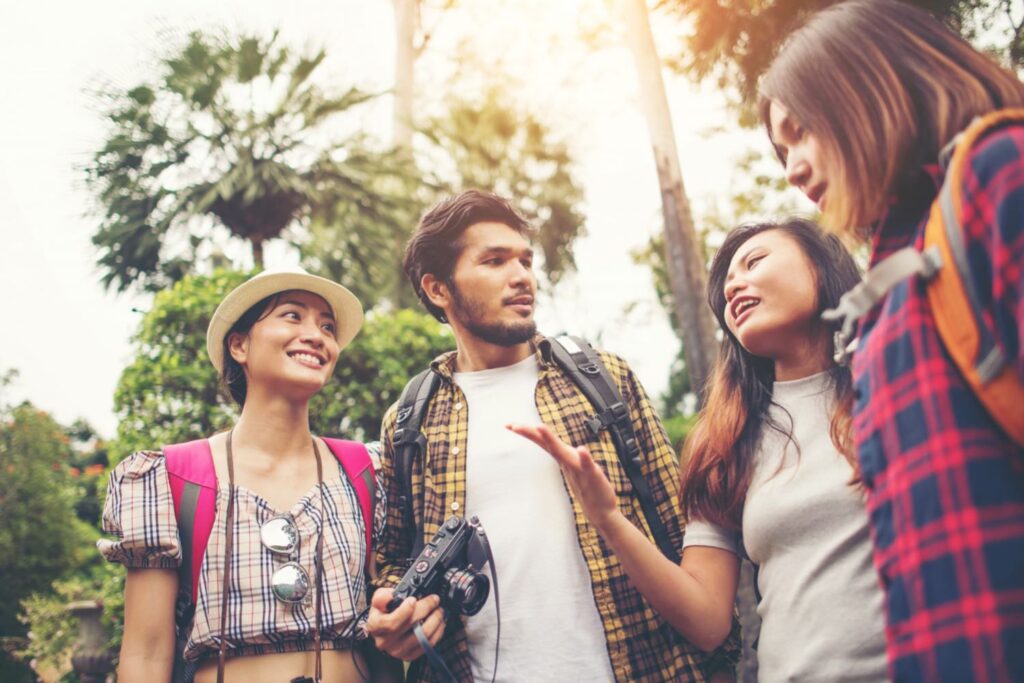 Jobs in the hospitality industry that require travel
Have you ever thought about working as a tour guide or perhaps on cruise ships?
Hospitality jobs can be the door opener for you if you are looking for entry-level positions that require travel! While these jobs aren't known for bringing in the "big bucks" right out of the gate, if you're smart about it, you can turn them into a perfect career! (And enjoy the perks of traveling to the country of your dreams or living there full time 🏝).
Some examples of travel jobs in hospitality to inspire you:
Event or conference planner
Executive chef
Hotel manager
Sommelier
Spa manager
Tour operator or tour guide
Well paid travel jobs without a degree
In case you are searching for a high-paying job without a Bachelor's degree, you could look into jobs like au pair, professional nanny, or even travel writer or scuba diving instructor!
💡 Tip: To find high-paying jobs without a degree, it's often necessary to be able to show in your job application that you already have (extensive) experience in your chosen profession.
What is a great entry-level job that requires travel?
So, what is really the best entry-level travel job?
Well, now it's 👉 your turn to decide!
To help you with that, check out our best examples of jobs that require travel:
10 truly accessible jobs that require travel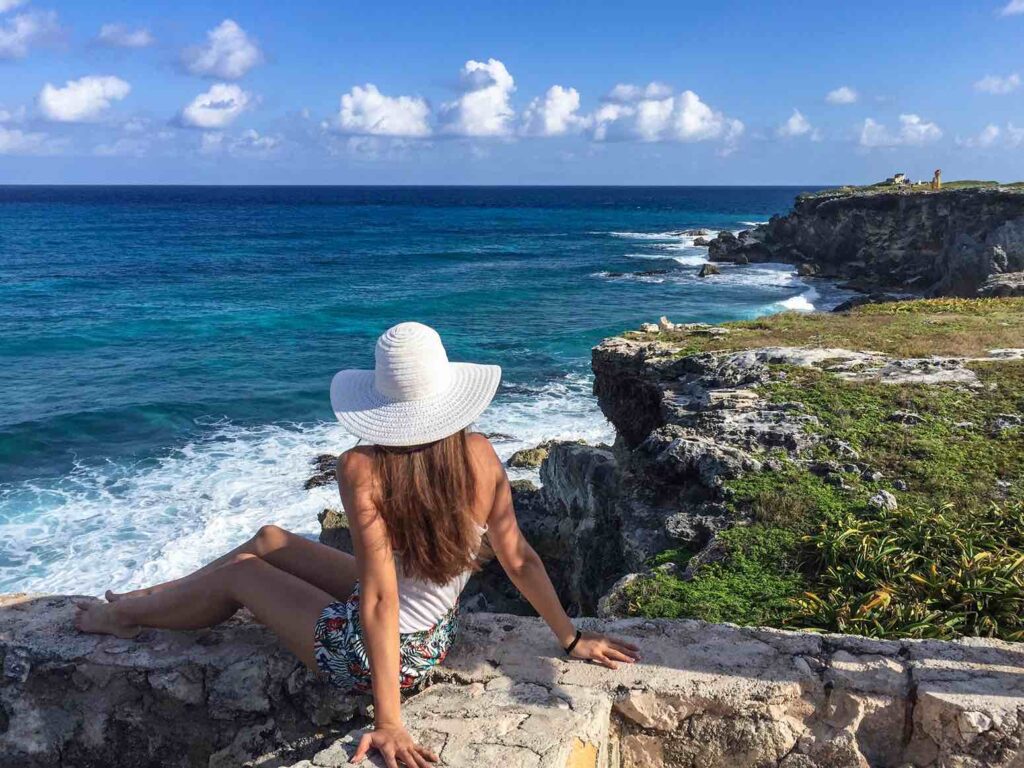 ⒈ Au pair
Working as an au pair is the perfect way to explore another country and culture for a few months.
While you can dive deep into another culture by living with another family and taking care of their children, you can probably explore the country in your free time too:
If you choose Europe as your travel destination, you're in luck because you may even be able to visit different countries in a relatively short amount of time. After all, European countries are all pretty close to each other!
The best part about this job is that you only need a high school diploma to do it, and you can start it as soon as you become an adult.
In case you really like the work as an au pair, you can even travel to different countries or continents and work with several host families – it's entirely up to you.
Maybe you found out that childcare is your true passion, and you want to make this your profession while still being able to travel?
Then another option would be to become a professional nanny and work for a family that travels a lot, for example, or have an agency place you in different countries around the world.
📝 Note: If you turn this into your professional career, you will most likely earn a higher salary as well!
⒉ Cruise ship worker
Europe, South America, Southeast Asia, or maybe even Antarctica?
If these places are on your list, and you can't wait to visit them all, you should be looking into working on cruise ships!
But beware: This job requires a lot of hard work, and you'll often be working on a ship for weeks at a time. 12-hour shifts are not uncommon in this profession either.
However, in return, you will receive free housing, free food, and you get to travel the world at the same time. And depending on what kind of job you have, you can also get tips and promotions.
📝 Note: This is a great entry-level job, as many cruise ships don't require a lot of experience from their employees.
Another plus is that since cruise ships offer almost every service imaginable, there are countless employment opportunities:
For example, you could work as a waiter, as a technician, or as a performer on one of the ship's stages.
And don't worry, you'll have plenty of time to disembark at several destinations and see some truly exotic places!
⒊ English teacher
Would you like to teach abroad?
If you are a native English speaker, you are very lucky. Because that means you can become an English teacher in a country of your choice, very often even without a teaching degree!
📝 Note: This is actually ✨ one of the best entry-level jobs if you want a travel job and are at the same time looking for a stable income and fixed hours.
You can either teach online or work as an on-site English teacher for a company or school.
You can also teach through government programs like EPIK in Korea, where housing and airfare are covered.
And although many programs prefer a degree in English or education, you can often find work as a private English teacher even without prior experience.
What you need for this is mainly a strong resume and some referrals!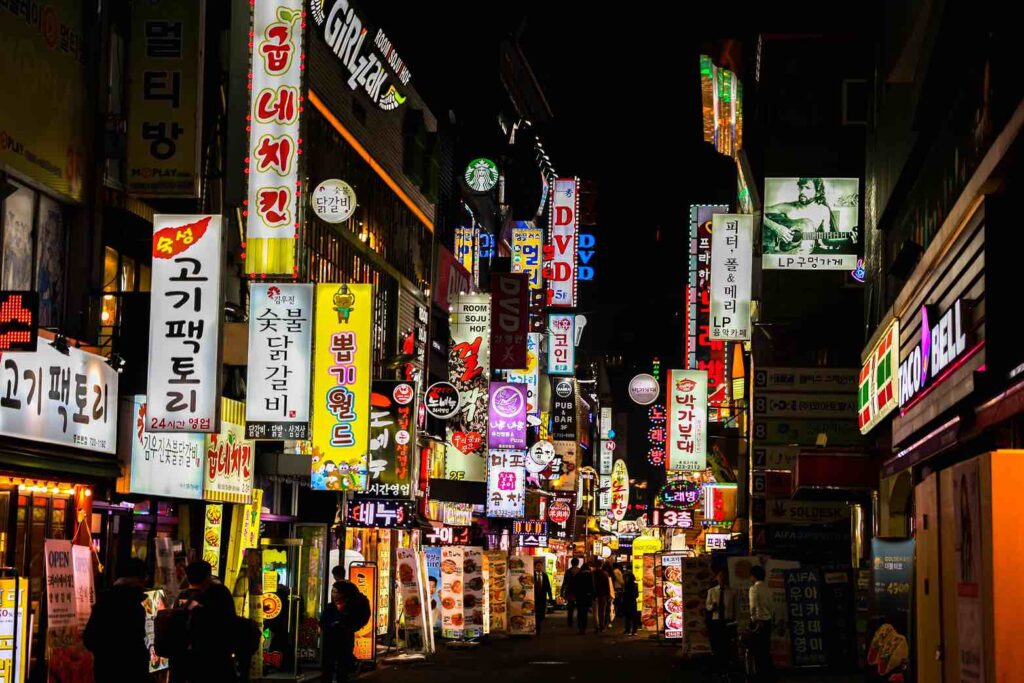 ⒋ Flight attendant
Flight attendant is probably the top entry-level travel job.
Why? Because you can rotate around different countries right from the start, while earning a great average yearly salary and good benefits. This sounds amazing enough to make you want to send in your resume right away?
Take a look at the requirements to become a flight attendant first:
You must be able to reach the overhead bins and stand on your feet for long periods of time.
It is also useful to have previous customer service experience, for example as a waiter or in a customer-facing role.
Skills such as proficiency in a foreign language and training in CPR are essential as well.
📝 Note: Flight attendants often have irregular working hours and may also be confronted with difficult passengers. Therefore, it is beneficial to have strong soft skills such as empathy, politeness and patience.
💡 Tip: You can start as a commercial flight attendant, but in the long run, you should look for other opportunities to earn higher salaries. Private flight attendants, for example, can earn more than commercial flight attendants, and corporate flight attendants can even beat that!
⒌ Freelance web developer
Would you like to work remotely and completely on your own schedule?
As a web developer, you have the opportunity to earn a really good salary, and you don't even need a degree.
If you have the right skills (which you can acquire through special training or courses) and preferably already have a small portfolio of websites, you can start your own freelance business from anywhere in the world!
So if your goal is to work a few hours a day and relax on the beach the rest of the time, here are some other great jobs you can do as a freelancer:
Many digital nomads are developers of some sort, but there are also quite a few graphic designers who work remotely, and some even work as a virtual assistant.
You can also do freelance writing, but we have an extra bullet point for that!
💡 Tip: All aspiring travel writers should not miss this point, it is coming up at the very end of this list.
📝 Note: We have dedicated an entire section to the topic of "Digitalization" in our career guide. Find out more about the benefits of working remotely and also its challenges!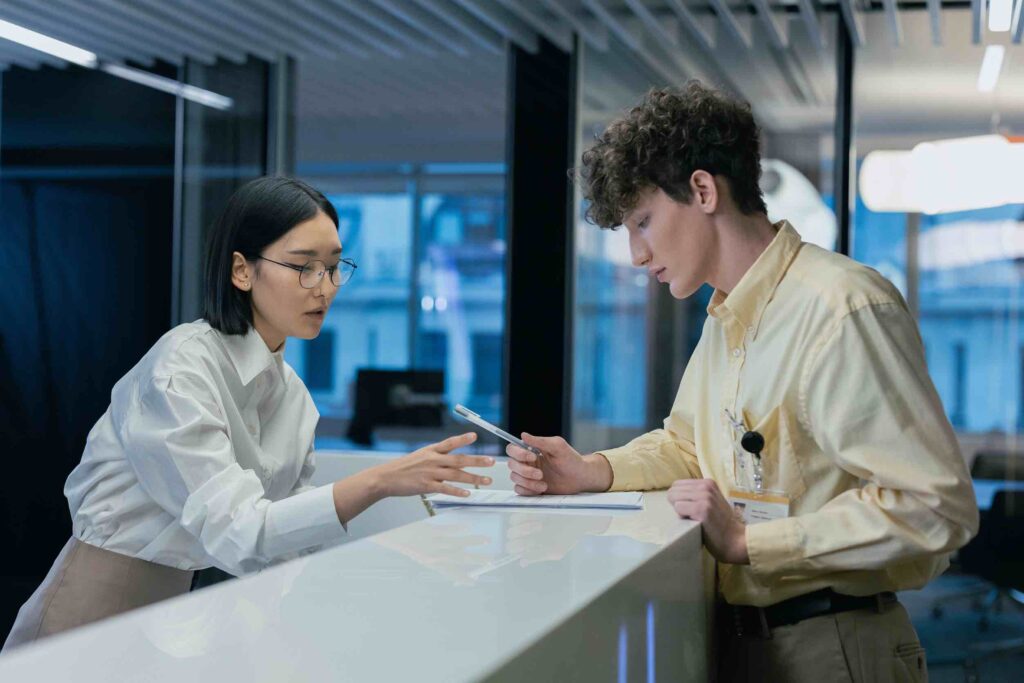 ⒍ Hotel professional
Have you ever dreamed of working in one of the all-inclusive hotels in famous vacation spots?
📝 Note: Working in a hotel is truly ✨ one of the best entry-level jobs that allows you to travel!
Because even without work experience, you have the opportunity to land a job as soon as you have your high school diploma under your belt.
For example, you could work as a receptionist, bellboy, or also concierge.
If you already have a degree in hospitality or marketing, all the better! This will offer you even more career opportunities.
The best thing about a job in the hotel industry is that you really have the whole world at your disposal to find a job. After all, where are there no hotels?
You're also not tied to the typical 9-5 day, because hotels operate around the clock, 365 days a year.
And if you want, you can work in a different place every year and also try out other jobs within the industry as well!
⒎ International aid worker
If you want to work abroad and make a difference at the same time, you can become an international aid worker.
In this profession, you will mainly be deployed in countries that urgently need help during wars, famines or after natural disasters.
📝 Note: Many organizations offer above-average salaries, and the experience looks great on any resume. But beware:International organizations want to hire someone who has a genuine interest in learning about other countries, so you should really be passionate about it.
Especially if you have a background in health, social services, or international relations, working for aid organizations may be of interest to you.
Always keep in mind that this work can be emotionally and physically demanding. But you will have the opportunity to make a significant difference in the lives of local people, while seeing parts of the world that most people don't have access to.
So, to sum it up, international development workers can travel the world for free and make a real difference in the lives of the people they engage with.
⒏ Scuba diving instructor
As scuba diving instructor you get to see the diversity of our oceans every day and work where others spend their vacations.
📝 Note: This profession requires you to complete extensive training, which is not cheap and takes several months.
PADI, for example, would require you to be certified as an open water diver for at least six months before you can begin instructor training.
SSI has a requirement of a minimum of 75 logged dives and SSI Dive Control Level or PADI Dive Master certifications.
💡 Tip: However, there are other options that will allow you to get a job in the water where the training is not quite as intensive. How about becoming a rescue swimmer, for example?
Also, have you ever thought about working as a yoga instructor at a resort?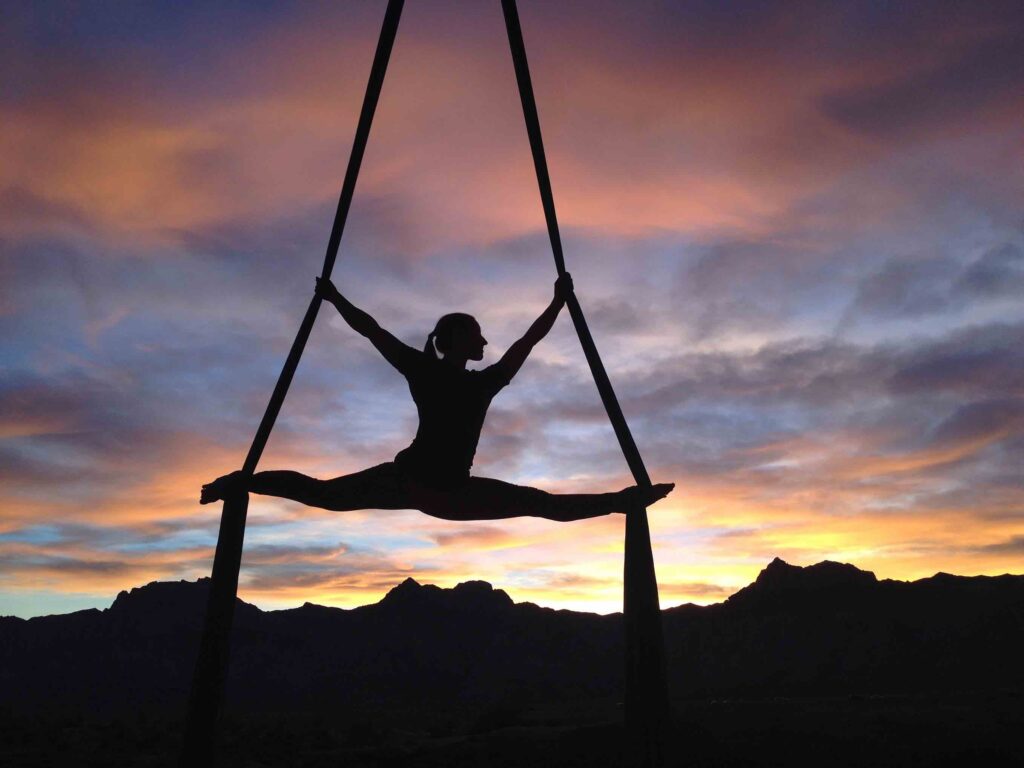 ⒐ Travel agent
Did you know that travel agents also travel frequently?
After all, before they sell their customers dream vacations, they have to check out the places themselves.
📝 Note: If you want a ✨ really good entry-level position in the travel industry, this might be a great choice for you!
Check to see if this fits your profile:
Travel agents are experts in their field and can easily tell a customer if a particular hotel or location meets their needs.
To become a travel agent, it is beneficial to have extensive experience traveling all over the world.
For this position, skills and experience are more valuable than an educational degree.
However, you must have a good eye for detail to avoid booking errors.
You should also be a good communicator to understand and meet customer needs.
💡 Tip: This profession is also suitable for career changers or even senior citizens who wish to utilize the experience they have gained during their life traveling.
10. Writer
One of the most accessible jobs to work and travel at the same time is that of a freelance writer!
Yes, of course you can become a travel blogger, because that's probably the first thing that comes to mind when you think of writing jobs that involve travel. And although many travel writers have a really fulfilling career, it's also very hard to make a decent salary doing it.
💡 Tip: That's why you should consider different options to make it as a writer!
How about:
Book author
Content marketing manager
Copywriter
Editor
Technical writer
Does this appeal to you? We hope so!
💡 Tip: We've also got something else lined up for you: a 10-step guide on how to become a freelance writer where we'll give you all the tips and tricks you need to get started.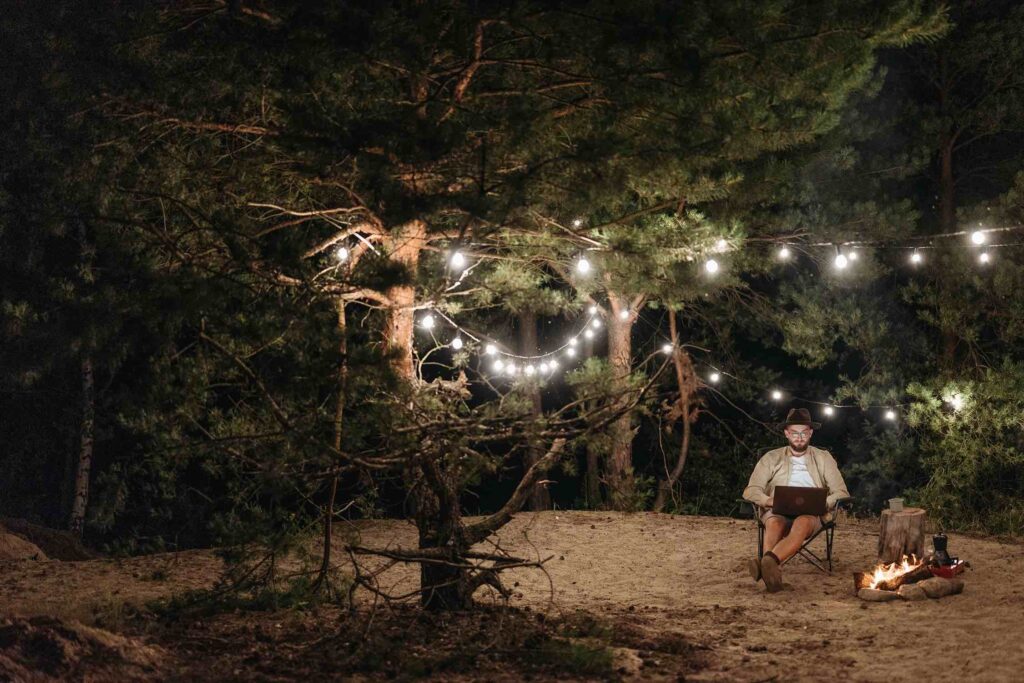 Travel jobs: Tips on how to find your dream job
Earn money and travel the world at the same time.
Let's be honest: We all have or have had that dream at some point. Why not just quit our boring 9-5 job, pack our laptop and a few essentials, and then hop on a plane to Southeast Asia to start a freelance career from there?
In our digital age, there are undoubtedly plenty of job opportunities to make this dream a reality. However, there are also some drawbacks, and it's not that easy to earn money and make a living while paying for your travel expenses.
That's why we have a few final thoughts and tips for you on what you should keep in mind when looking for travel jobs:
Tip #1: Consider the drawbacks
Let's say you want to become a scuba diving instructor at a remote resort in Fiji: First, think about all the benefits that could come with it (e.g., a great place to work, easy money, learning about a different culture), but also consider the drawbacks: The money might not be so great, you may have to work a lot, and it might be difficult to adapt to local conditions.
Tip #2: Be clear about your wishes and needs
Consider what kind of benefits you will need, as things like a good health insurance are especially important if you travel a lot. In addition, you should think about what salary you are aiming for and what opportunities you will have for your career and professional development as well.
Tip #3: Don't get disheartened
Most well-paying jobs that involve travel require a high level of job-specific skills, specialized education, and prior experience. So don't be disheartened if you don't find your dream travel job right after graduation.
In fact, it can take years to find a job that matches your skills, interests you, and gives you the opportunity to travel the world. The ultimate key to a rewarding job that involves travel is therefore persistence, hard work and commitment.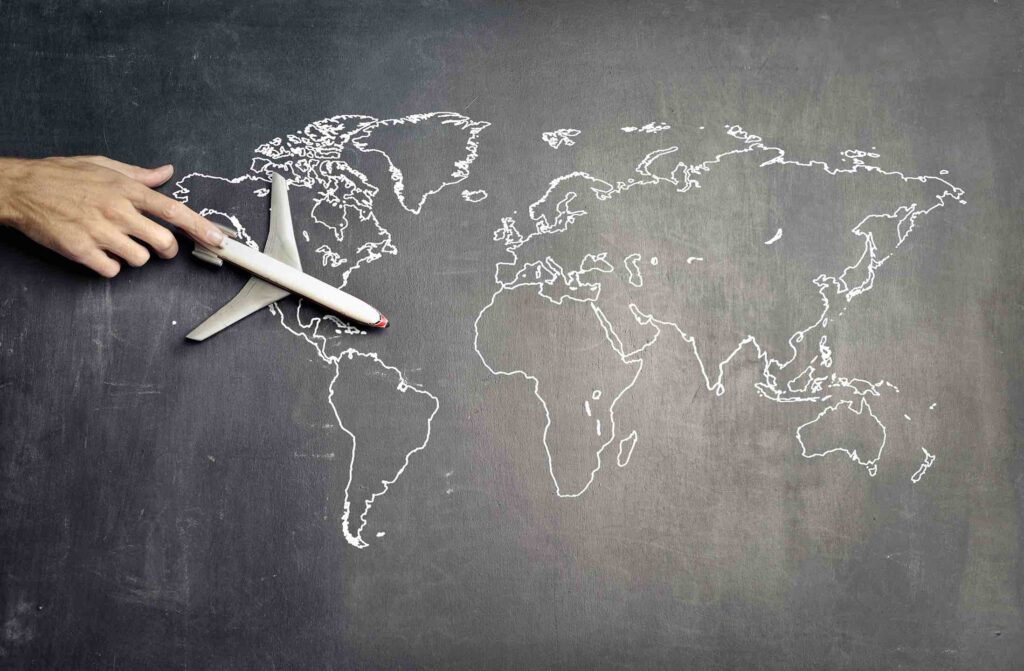 📝 Note: All job seekers looking for global job openings can search our job portal for suitable positions!
Entry-level jobs that require travel – FAQ
What jobs require a lot of travel?
Truck driver, travel nurse, tour guide, blogger, steward on a cruise ship: These are all professions from different fields that require a lot of travel and can also be done at entry level.
Which entry-level job allows you to travel for free?
If you want to travel for free and have trouble finding jobs in other sectors, you could become a flight attendant!
What jobs allow you to travel without a degree?
Don't have a Bachelor's degree? Job seekers looking for job opportunities without a degree take note: How about applying to be an au pair, professional nanny, or virtual assistant?