Many job seekers are faced with the situation of having to ask for a reference, for example from previous employers or even from colleagues or friends.
This is the case because employers may ask for references before or after an interview or as a final step before making a job offer. If you've been approached to write a reference letter or a personal recommendation in the format of a character reference, you've come to the right place. Read our guide on how to write a reference letter for a step-by-step introduction to writing letters of recommendation and the most useful tips to consider before sending it to a hiring manager!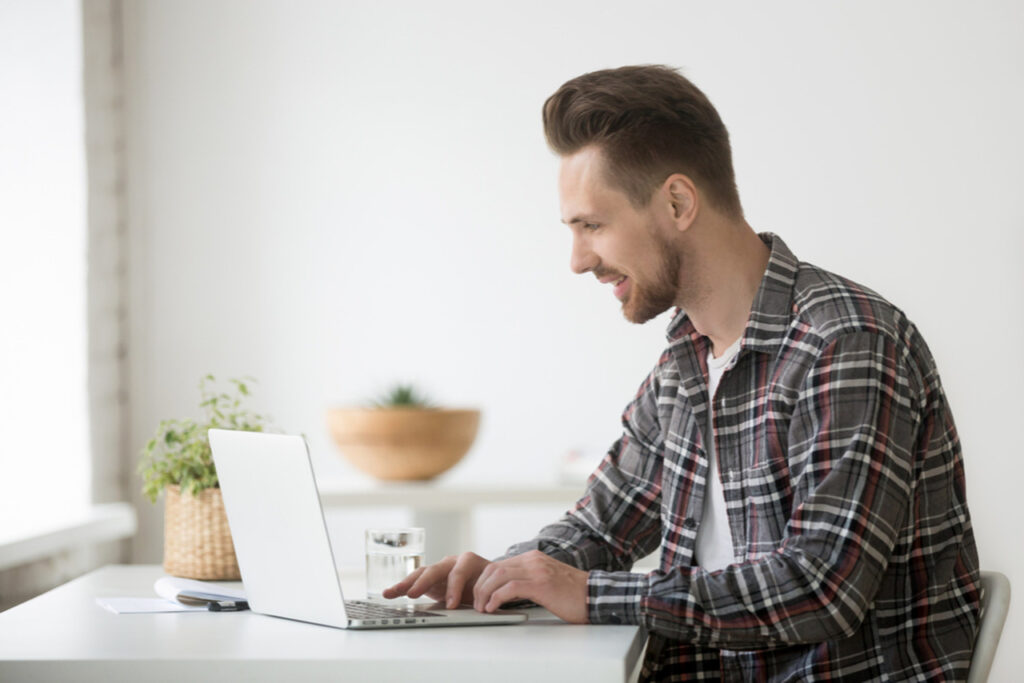 💡 Good to know: We have also included detailed examples in the style of a recommendation letter template. This way, you can choose a sample letter to help you write your recommendation letter.
What is a reference letter?
A letter of reference is a formal document that should be written in a serious and business-like style. Reference letters may also be called recommendation letters.
A letter of recommendation is usually written to attest to a person's positive qualities (e.g., academic achievements, or even personal qualities like their character.)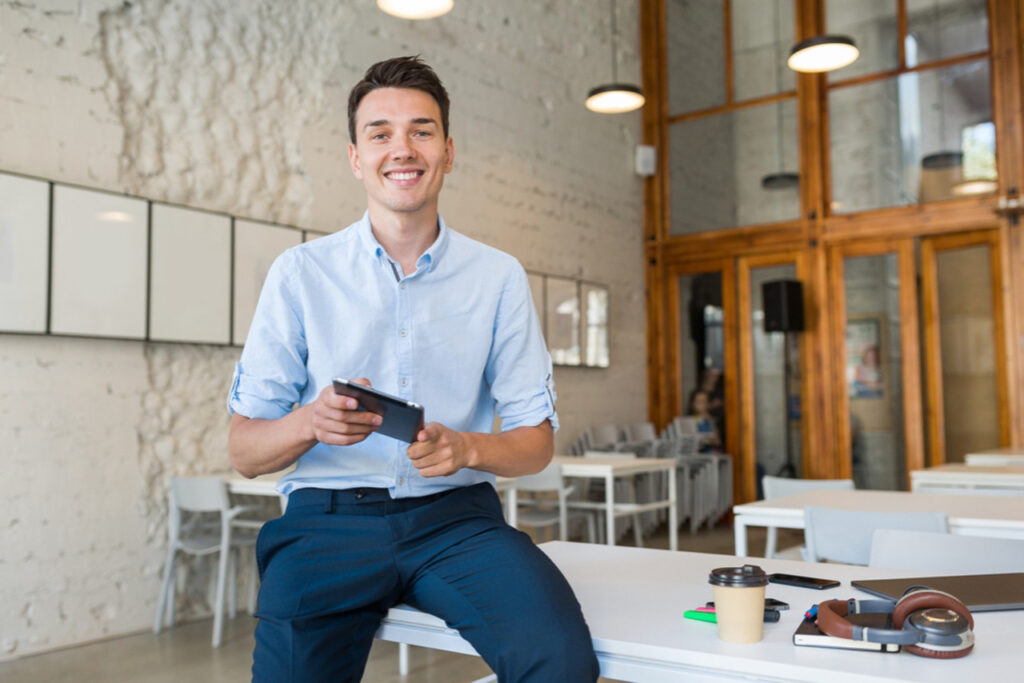 Why are professional references used at all?
A professional recommendation letter is used in a variety of scenarios, including:
When a job seeker submits an application.
When a candidate receives a job offer. (Because a reference letter may be required even just before signing a contract).
Reference letters are often necessary when students apply for graduate school in order to demonstrate their academic performance.
Some employers request letters of recommendation during the job application process as proof of trustworthiness.
What are different types of references?
A professional letter for a personal reference may be written in one of three ways:
Professional recommendation letter
A boss, coworker, or client who is familiar with the applicant's performance in their work setting usually writes a professional reference letter.
Personal/character reference letter
Personal qualities are highlighted in a character reference letter. It's frequently written by a coach, mentor, or family friend who hasn't worked with the candidate professionally but can speak to their abilities and character.
Academic qualifications recommendation letter
A teacher or professor typically writes an academic reference. This sort of reference explains the candidate's educational history and academic achievements.
When do you need reference letters?
👩‍🎓 As a student: Almost all colleges and scholarship programs require one or two letters of recommendation as part of the application process. Former instructors or professors who are familiar with your academic performance and abilities should write these academic reference letters.
👩‍✈️ As a job seeker: A well-written resume and cover letter are sufficient for most applications. However, in certain industries or for specific job applications, a letter of recommendation may be required.
Tip: A letter of recommendation from a supervisor is often the most informative. If this is not possible, a recommendation from a coworker familiar with your work can be submitted instead.
Who should be the one to write a letter of reference?
The person writing a letter of recommendation should have worked closely with the person receiving the reference. This is necessary because specific examples make up an important part of any reference letter. Additionally, character references can only be written by a person who has a good understanding of the applicant's individual traits.
Tip: When asked to write a letter, always have the purpose of the letter in mind: Is it for the hiring process and to show that the applicant has a certain professional capacity? Or should it be tailored specifically to a fellowship program, for example?
Are you the best person to describe specific personal attributes of the applicant to a prospective employer or hiring manager? If you don't know what skills the applicant possesses, you should ask them to tell you more about themselves, or perhaps even decline the suggestion to write the reference letter.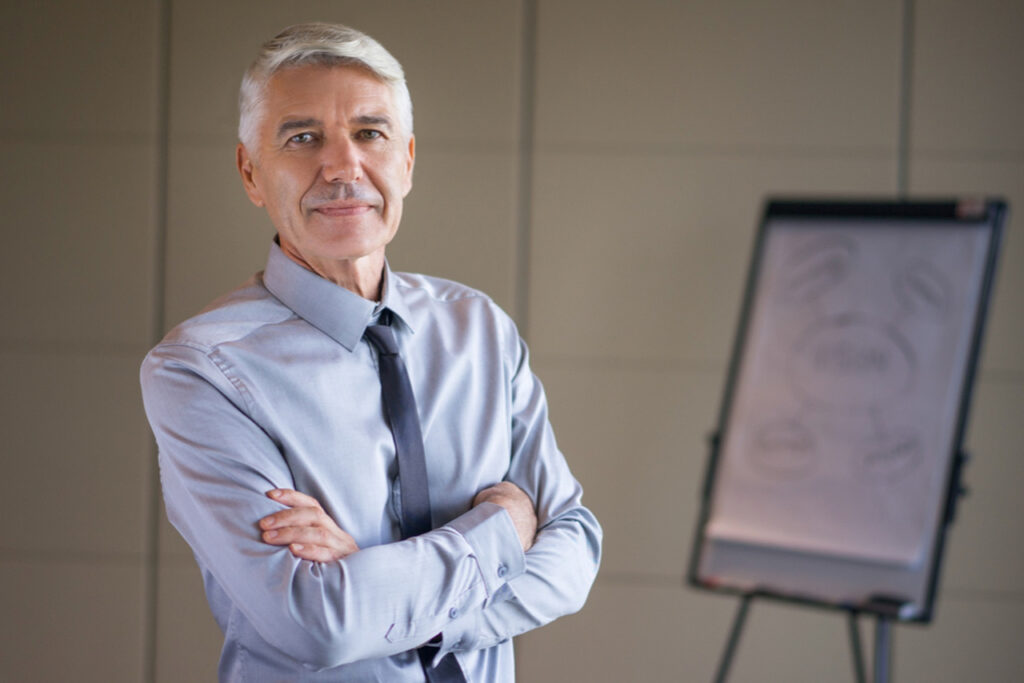 What to include in an effective letter of reference?
The format of a letter of recommendation varies depending on the type of reference, but in general, you can follow these steps:
Include the recipient's contact details.
Begin the letter by addressing it to "Dear Mr./Ms. XY."
In the opening lines of the letter, briefly introduce yourself.
You should confirm any facts you know the applicant will disclose along with your letter in the next paragraph.
You may offer your opinion of the applicant's talents and traits in the third paragraph.
If feasible, identify particular points where the candidate has excelled in the fourth paragraph.
Conclude your letter on a positive note and make it clear in the closing paragraph that you are willing to receive further correspondence about the job applicant.
Therefore, include your own contact information at the end.
Choose an appropriate letter closing, e.g., "Yours sincerely."
Write a meaningful letter of recommendation – 4 simple steps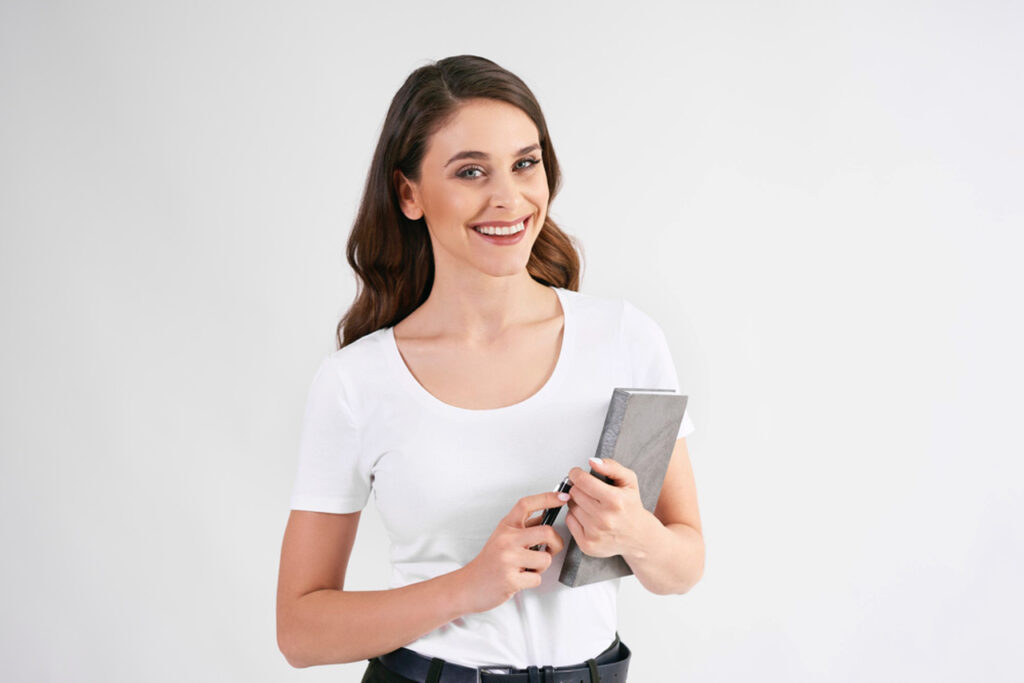 1. Begin by describing your relation to the candidate
What is your relationship with the applicant? Make your statement as specific as possible. For instance:
I attest to knowing (name) for (number) years as we worked together at (ABC) company.
Important: Explain the nature of the relationship: Personal, professional, collaboration, affiliation, activity, project, etc.
2. Include concrete examples of positive personal characteristics
List at least three personal characteristics that will enable the letter's recipient to get to know the candidate and see how they would benefit the company. Commitment, communication skills, leadership, a positive attitude, efficiency, and other related skills are examples of these attributes.
I've always thought (name) was (specify characteristics – e.g., reliable, dependable, hardworking, conscientious, honest, etc.).
Important: Consider what the reader would like to see as evidence of the necessary capabilities.
3. Finish with a strong endorsement
You should express your recommendation in the concluding statement of the reference letter. For example:
(Name) would be an excellent addition to your company and has my highest recommendation. Please do not hesitate to contact me if you have any more questions about (name's) experience or relevant qualifications.
4. Please provide your contact information
At the very end, include your contact information, such as your email address and phone number.
Sincerely,
(Your name)
(Title)
(Phone)
(Email)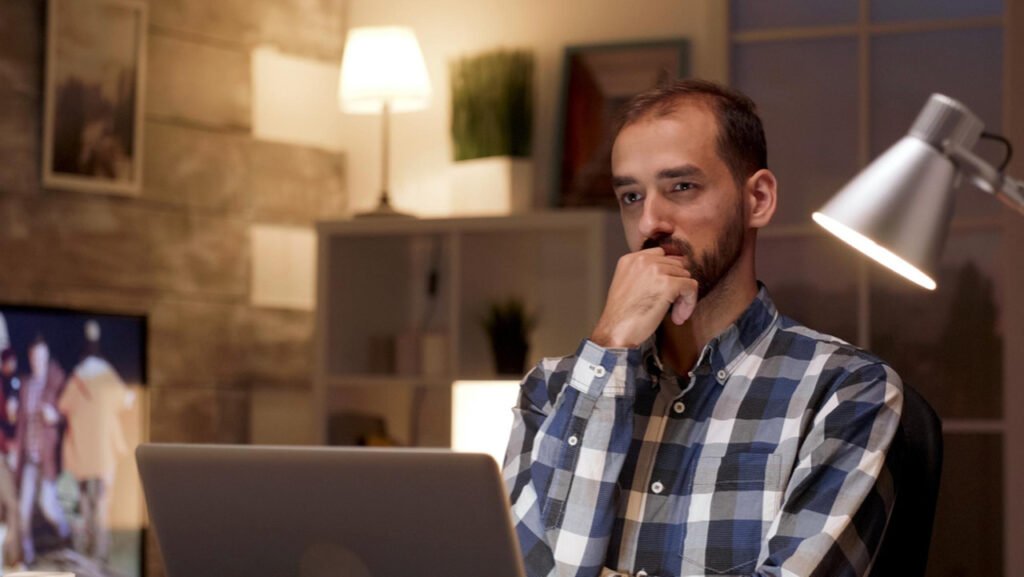 Tip: For more specific details on a professional letter of recommendation format, please check out our article on how to write a letter of recommendation.
How to write a personal reference letter – 4 useful tips
To write a great letter of recommendation, you can also consider these helpful tips:
Tip #1: Include a hook in your professional reference letter
Most recruiters have a whole lot of unread resumes, cover letters, and recommendation letters on their desks. Therefore, you should select a good opener for your reference letter – one that will compel the receiver to read the complete letter:
What are your general impressions of the applicant's attributes?
Is there anything extraordinary about the job candidate?
Has the applicant perhaps even received an award?
Tip #2: Write a second paragraph that is convincing
Let's assume you've written a fantastic hook. The next step is to explain how you know the candidate in an interesting way. Describe your relationship with the applicant in detail and include a fact that demonstrates why you hold such great regard for them.
Tip #3: Make sure your reference letter is in line with the job description
You should also ensure to include specifics from the job description in your letter of reference. It's best to provide specific examples of how the applicant has helped you, and match the accomplishments to the requirements in the job description. Explain why the candidate is so enthusiastic about the position as well.
Tip #4: Include a request at the end of your reference letter
A request or call to action at the end of the letter demonstrates that you value the applicant enough to devote them your time. It also allows for the continuation of the discourse.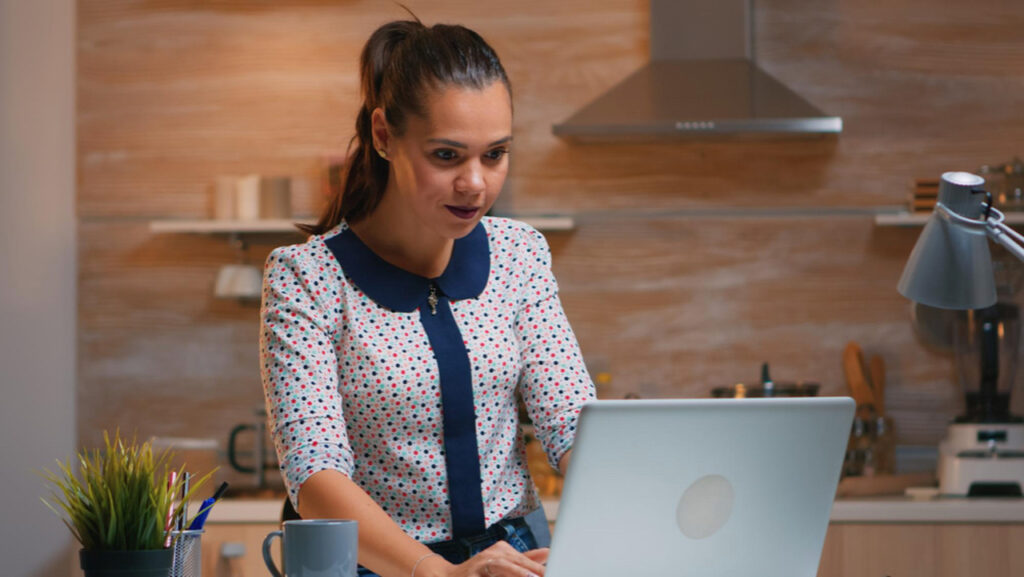 Use this reference example as a reference letter template:
Dear Ms. (Name),
(Your hook)
(How do you know the applicant?)
(Information relevant to the job description)
(Call to action and conclusion)
Sincerely,
(Your name)
Tip: Use "Dear" and a first name or "Mr." or "Ms." and a last name if you are not sure about the salutation in your letter of recommendation.
Strong reference letters – examples
We will now give you more reference letter examples to help you draft a simple, yet powerful letter. The first one is from a previous employer supporting a job candidate and can serve as a recommendation template for job seekers. The second letter is for an admissions committee – for instance – for a student who wants to receive a scholarship to a particular graduate school.
Sample reference letter #1
Subject line: Recommendation for (name) – Marketing Manager Job
Dear (Hiring manager name),
I am not going to claim that (name) is the best candidate for your Marketing Manager position. I will prove it.
For 1.5 years, I had the pleasure of working with (name) on her final project and as my assistant. She is without a doubt the most motivated and enthusiastic student I have encountered during my entire tenure at the university.
Her quick wit and desire to develop herself make her a wonderful time saver. I was consistently startled by how quickly she came up with answers before I was even aware of the issue. Some of her achievements include:
(List of achievements)
If I ever start my own business, I would definitely hire someone like (name). I really hope you take this opportunity to hire a truly smart and resourceful marketer.
I would love to chat with you about (name). Can we set up a time to talk on the phone?
Sincerely,
(Your name)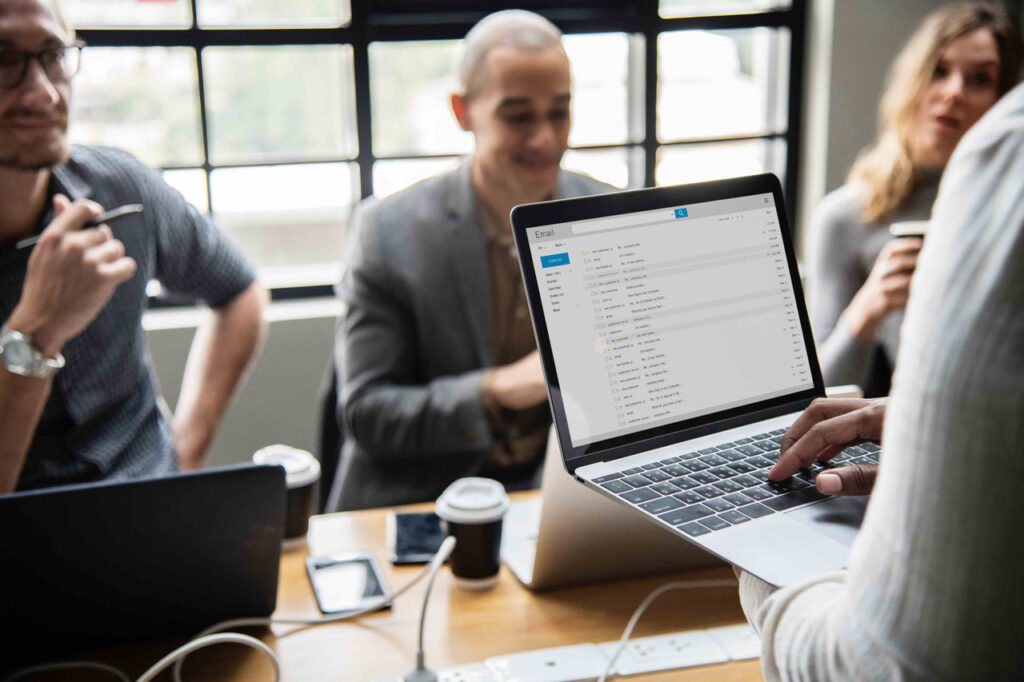 Sample reference letter #2
Dear Admissions Committee,
It's my pleasure and honor to recommend (name).
(Your title, your relationship with the candidate, and how long you've known them.)
(Name) has raised the number of projects completed on time by 20 % thanks to her extensive knowledge of … . (Name) has also demonstrated her compassion and selflessness as a member of … by mentoring more than ten underprivileged children.
I am confident that (name) will contribute significantly to your program and therefore I can highly recommend (name).
Please do not hesitate to contact me if you have any further questions.
Kind regards,
(Your name)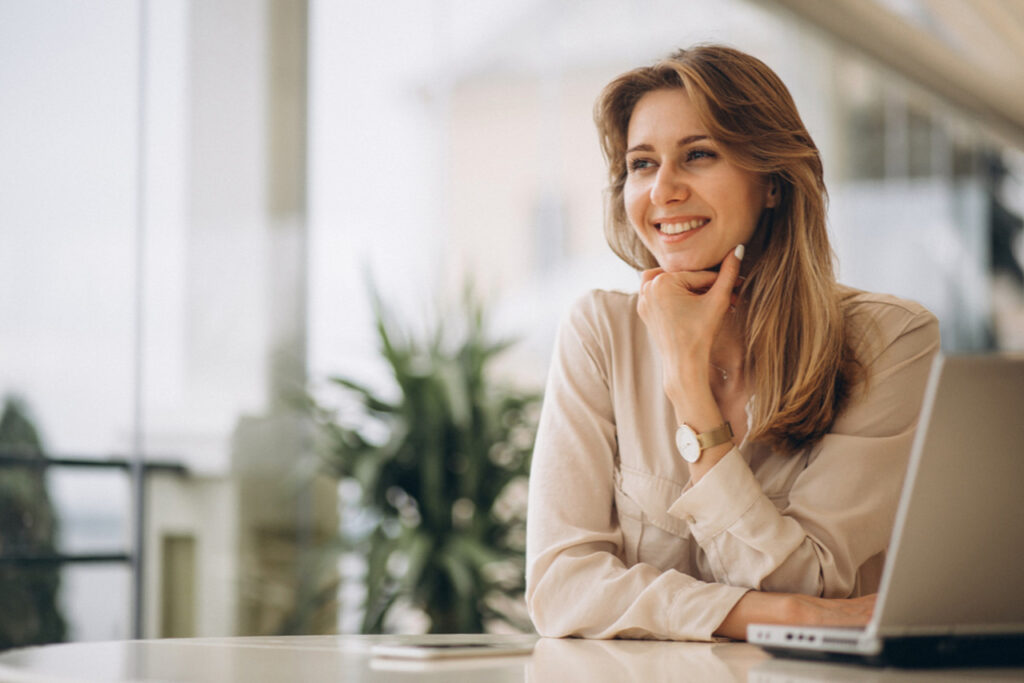 How to write a reference letter – FAQ
How to write a reference letter?
First, explain your relationship with the applicant and then list personal qualities with specific examples. Conclude with a recommendation and offer your contact information.
What is an example of a good reference?
Reference letter example: "For the past five years, I've been XX's supervisor at XYZ Company. I have no hesitation in recommending her for the role of Marketing Manager at your company."
What should a reference letter contain?
A great reference letter should include concrete instances of positive personal attributes.
What is the best way to start a reference letter?
A courteous and professional salutation should always be used to commence a recommendation letter. Clearly indicate why you're making a recommendation in the opening sentence.
What is a character reference letter?
A character reference is a letter written by a reference person designated by an applicant to be submitted to an employer as a testimonial of the candidate's personal qualities.