Healthcare professionals on the job search take note: If you're looking for a nursing position, read on!
In this guide, you'll learn how to impress potential employers with your resume writing skills. With our resume builder, you'll get step-by-step instructions on how to apply for registered nursing jobs quickly and efficiently.
Not only will we give you a quick overview of the different nursing roles, but we'll also tell you why it's so important to carefully review nursing job descriptions. We'll then follow this up with great examples that you can use as inspiration for your own job application.
It doesn't matter if you're already an experienced nurse or an entry-level professional!
What kinds of nursing jobs are there?
Not every nursing position is the same.
In fact, there are several certifications and degrees you can achieve in the nursing field. While many nursing jobs tend to refer to registered nurses, there are also jobs for licensed practical and vocational nurses, for example.
💡 Tip: Further down in this article, we've created resume samples for various nursing positions (including an experienced nurse resume): They are ranging from a nurse practitioner resume to a registered nurse (RN) resume.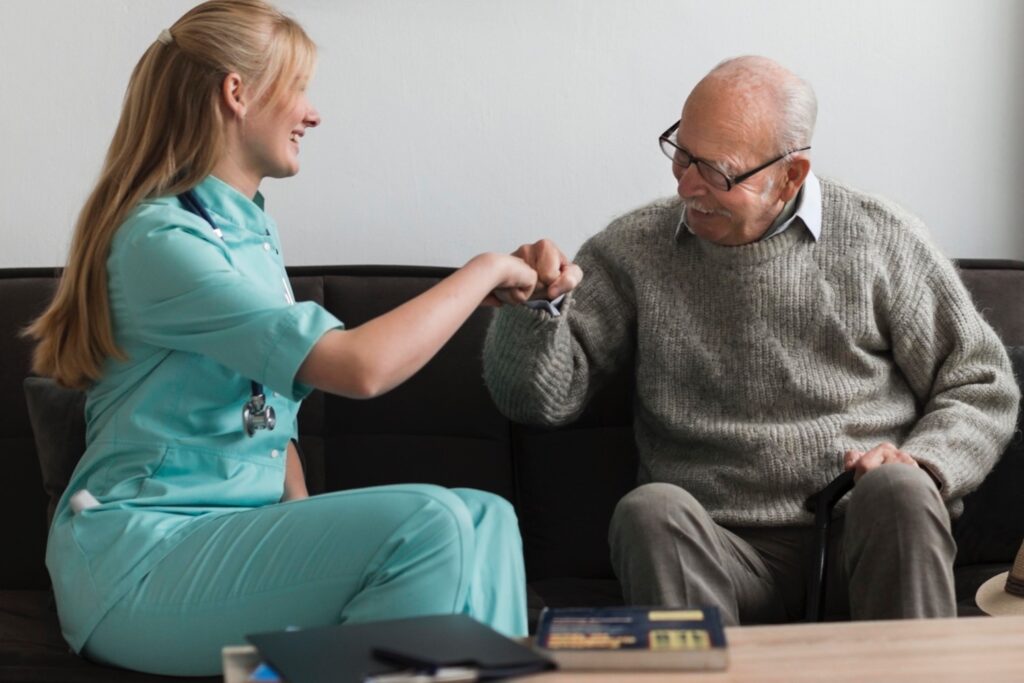 What should a great registered nurse resume include?
A strong nursing resume combines relevant skills with experience in the field.
This means that even though your employment history is very important, you can make up for little or no experience by listing the nursing skills you acquired during your education. If you don't have a long job history, a hiring manager might also look for relevant volunteer work.
After all, experience in volunteering demonstrates a passion for helping others, one of the defining characteristics of a terrific nurse.
So make sure to include any hands-on experience relevant to this field in the professional experience (or work history) section of your nursing resume. You'll learn more about this section in a moment, but let's now take a look at the very first part of all nurse resumes:
🎯 Nurse resume objective/resume summary
For hiring managers, a resume summary or objective is very important.
This is because it allows them to skim just the first paragraph of your resume and already see if your skills and experience match the job description.
That is also the reason why you should put a lot of thought in this part of your nursing resume!
Think about your greatest achievements so far and summarize them in two to four sentences. As a career starter, instead of writing a resume summary, it is advisable to write a resume objective in which you describe your ambitions for the new job.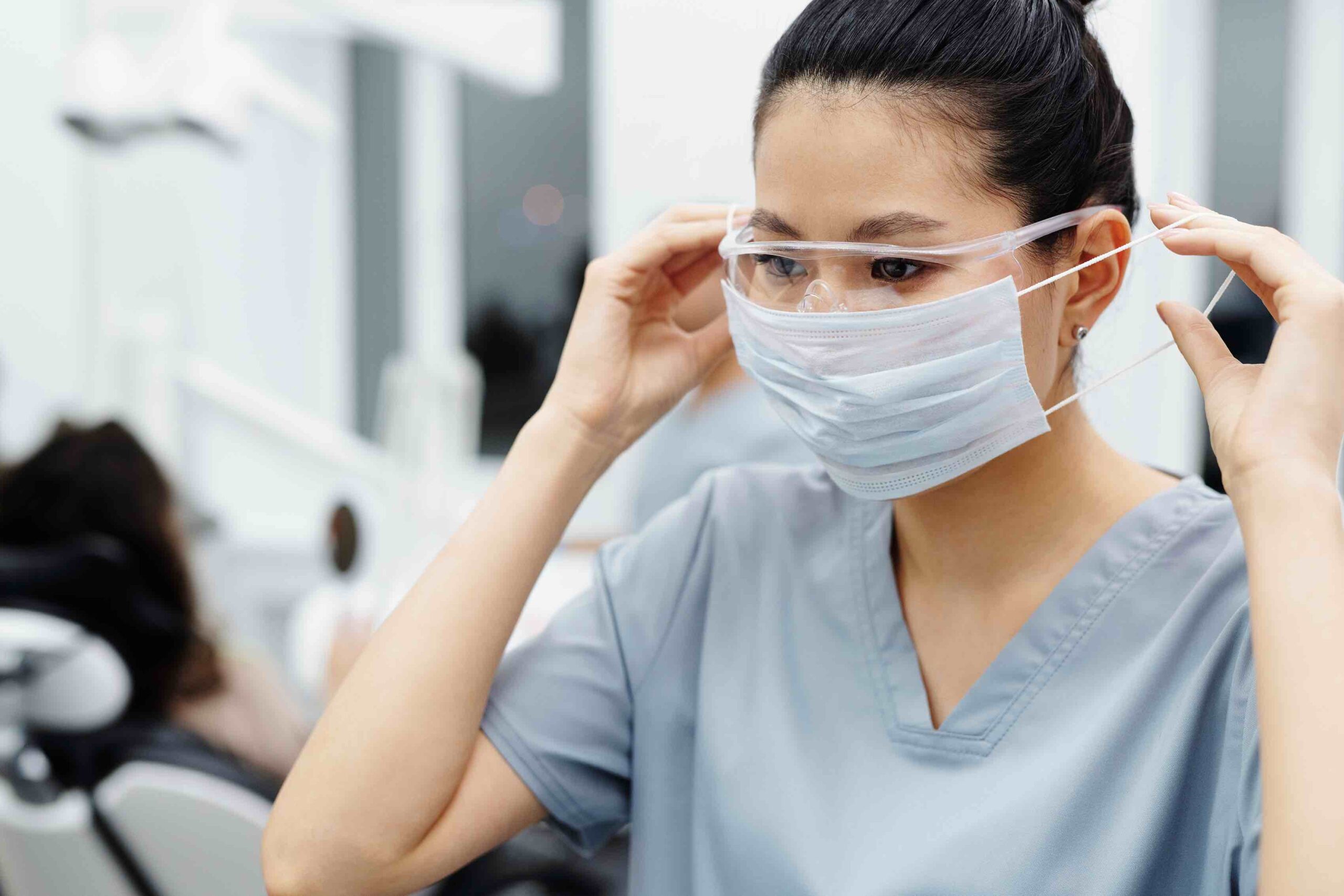 Example:
"Dedicated registered nurse with 10 years of experience working with elderly patients. Demonstrated ability to provide direct patient care in busy environments. Calm and collected with strong aptitude to handle stressful situations well."
🧑‍⚕️ Work history
Every registered nurse resume contains relevant information about your professional work history.
It is important that you quantify your nursing experience in your CV. This means that you should always try to include specific numbers and hard data when listing your professional experience. This way, a hiring manager can get a clear picture of your actual capabilities.
We have a few thoughts you can ask yourself that may be important input for potential employers:
How many patients did you treat per day?
What was the size of your nursing team?
How many beds were there in the practice where you were previously employed?
How many new staff members did you provide training for?
💡 Tip: Match your work history with the job description of the job postings you are applying for. This means that you should leave out all unnecessary details and emphasize the common aspects that are also mentioned in the job ad.
The same goes for your nursing skills, where you should only list relevant hard and soft skills.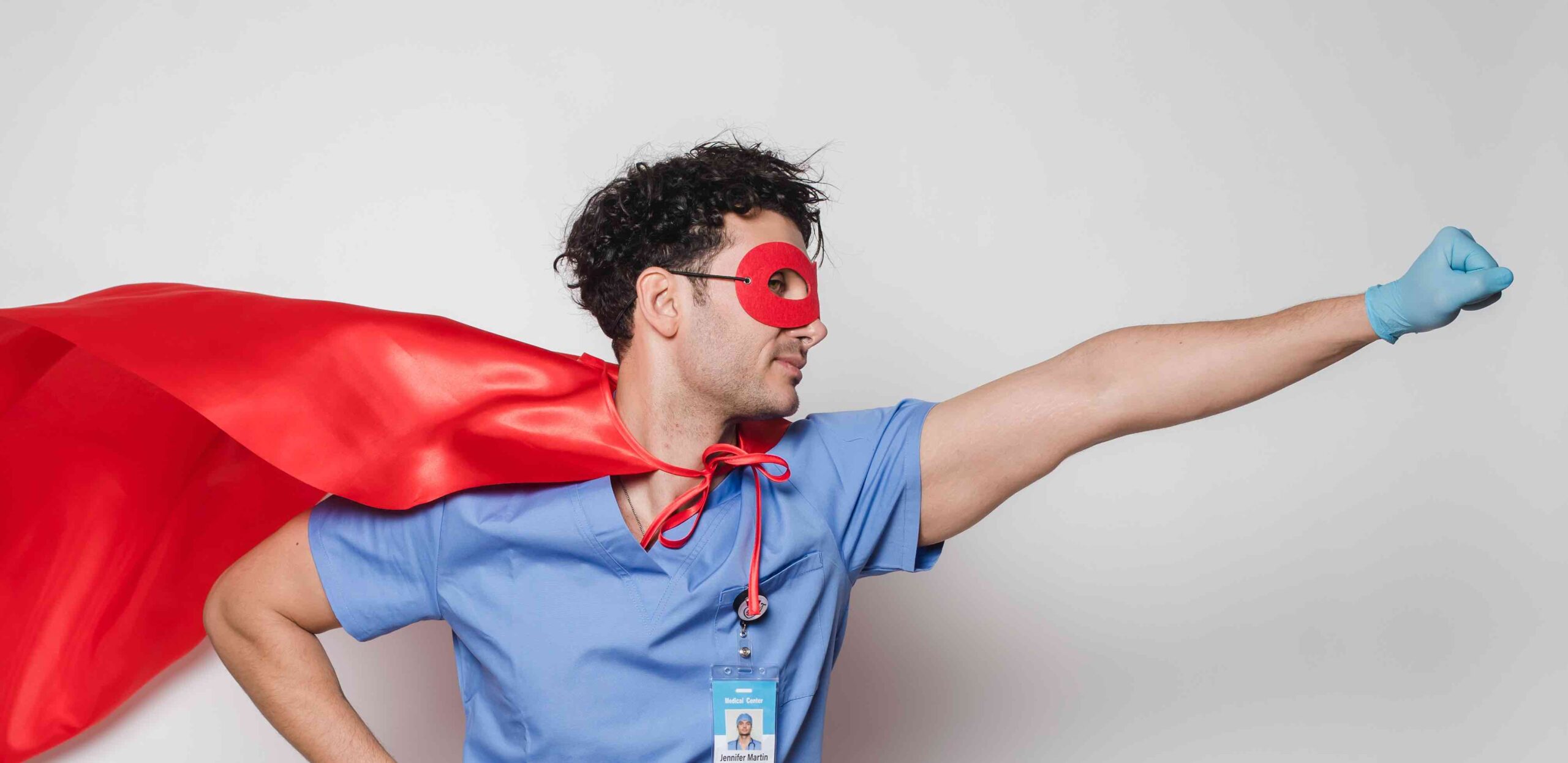 Let's check this out now:
🚀 Key skills
Hard skills
Nursing
Patient care
Taking vital signs
Administering medication
Medical documentation
Basic life support
Advanced cardiac life support
Patient safety
Care management
Emergency care
Ambulatory care
Pediatric advanced life support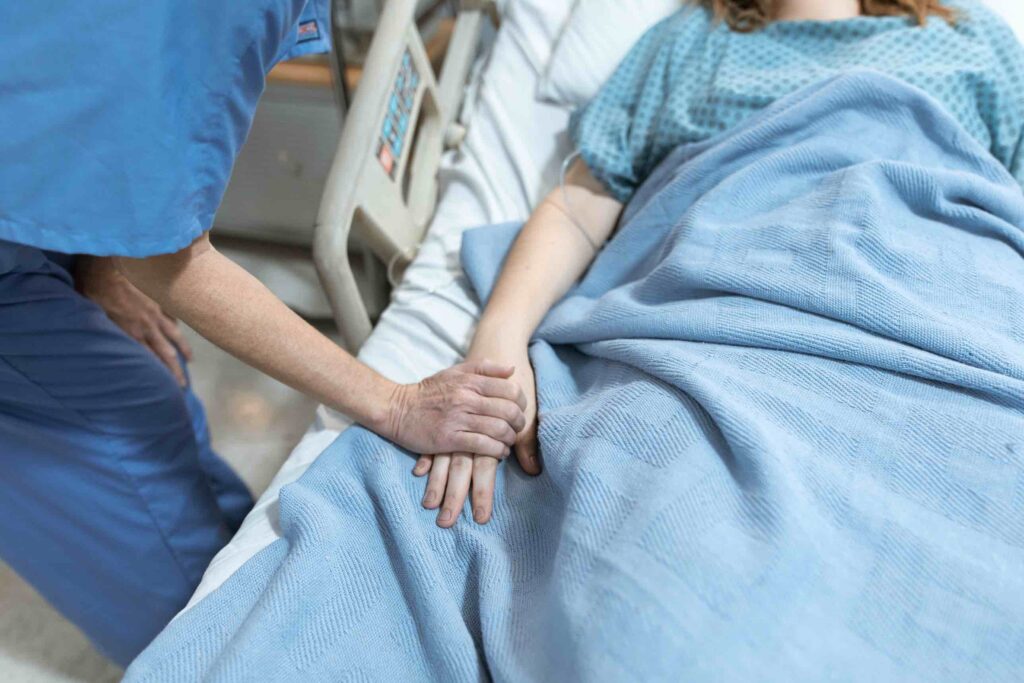 Soft skills
Communication skills
Patience
Empathy
Professionalism
Positive attitude
Compassion
Interpersonal skills
Teamwork
Reliability
Social skills
Attention to detail
Leadership skills
📝 Note: Some employers use what are called "Applicant Tracking Systems" to scan nursing resumes before a hiring manager looks at them in person. To get through the applicant tracking software, your CV should include some of the key nursing skills mentioned above.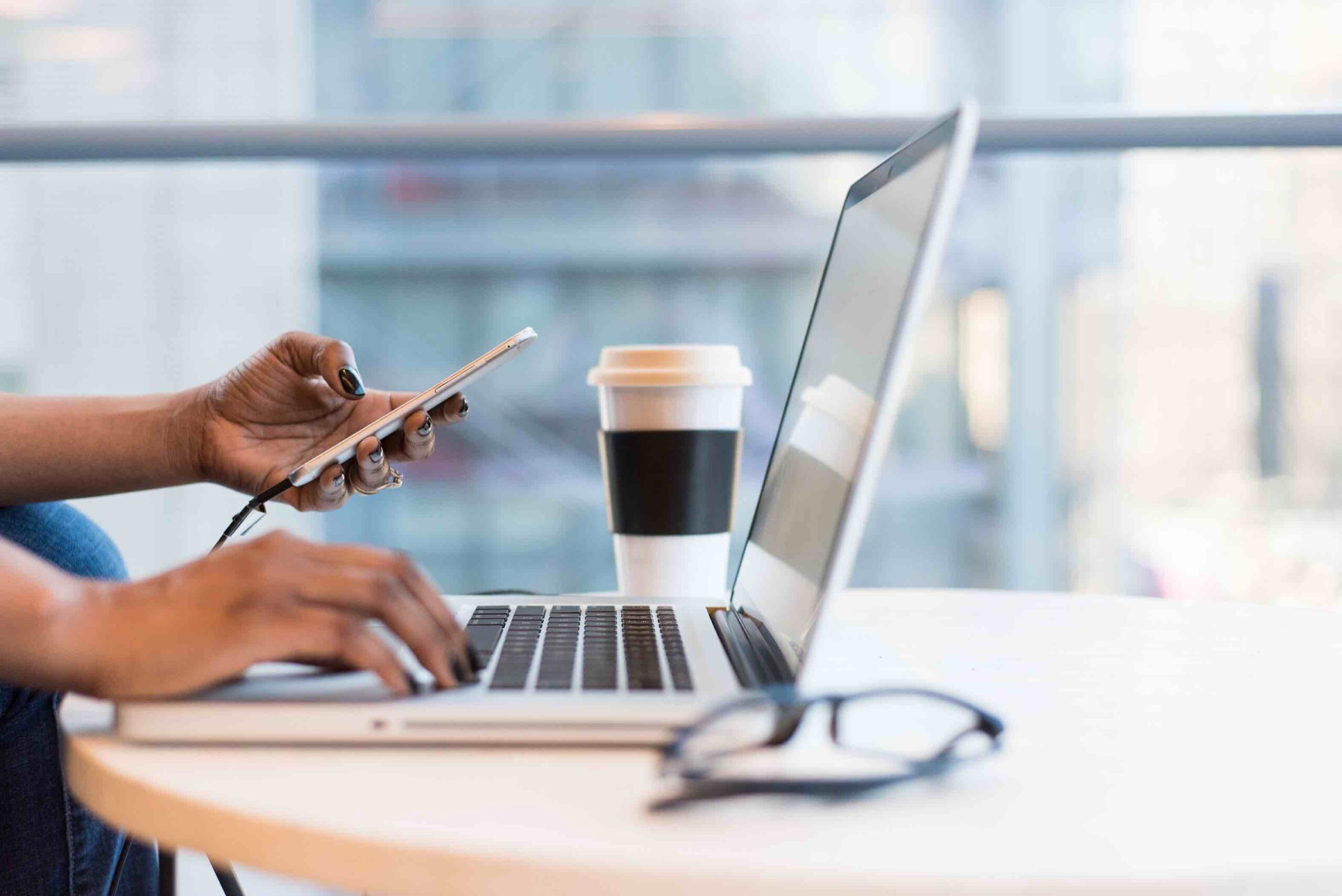 However, an applicant tracking system may not always be utilized, and you should obviously not list skills that you do not possess. Remember that it's not just the "hard" skills that count on your RN resume.
Job seekers usually also have a very good chance of getting the position if they write a good resume objective and concise bullet points of their previous nursing experience.
Professional nursing resume templates that impress hiring managers
Do you have the job description of the targeted job posting in front of you?
Then you're ready to go, and you can now create a great nursing resume using the resume examples below. You may consider them as a resume builder, which means that you first pick the nurse resume example that best fits your personal profile, and then go through the different sections.
Sometimes you may be able to take some wording or skills from the sample resume, but always remember that you should create a resume that is specifically tailored to your personal skills and nursing experience. And, of course, our resume examples can't help you address the individual job description.
📝 Note: Please be sure to include additional personal contact information (including a professional email address), the names of the locations where you completed your experience, your nursing university, and all the dates.
#1: Travel nurse resume example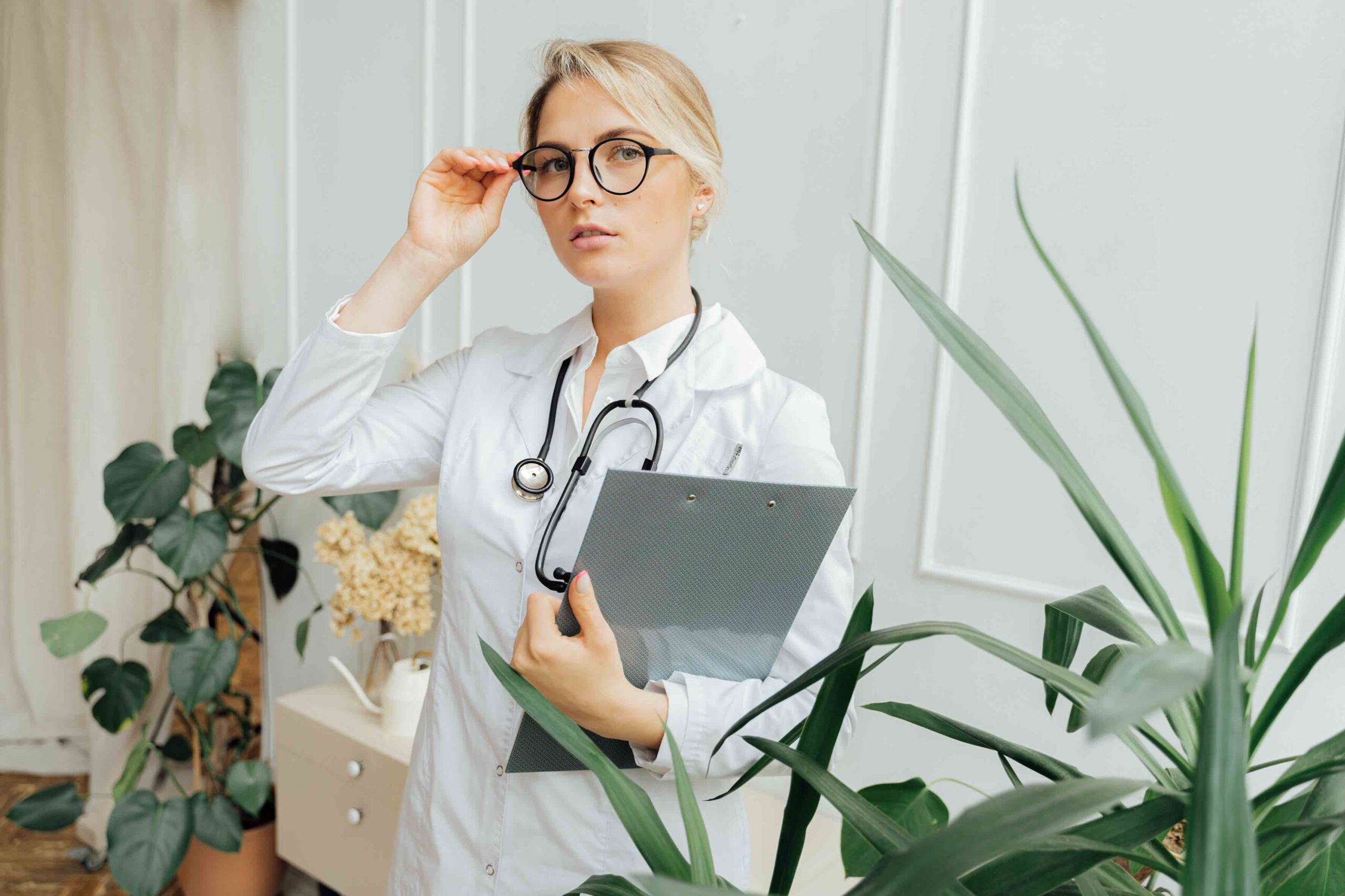 Anetha Morris – Travel Nurse
Work experience
Developed a nursing care plan for over 150 patients.
Assessed patients to determine home care needs.
Introduced rehabilitative measures that improved patient health outcomes by 25%.
Administered medications, injections, and IV treatments as needed.
Promoted patient communication and responded to patient calls.
Education
Bachelor of Science in Nursing
Skills
Clinical documentation
Clinical judgment
Adaptable and responsive patient care
Licenses
Registered Nurse (RN)
Advanced Life Support (ALS)
#2: Nursing student resume example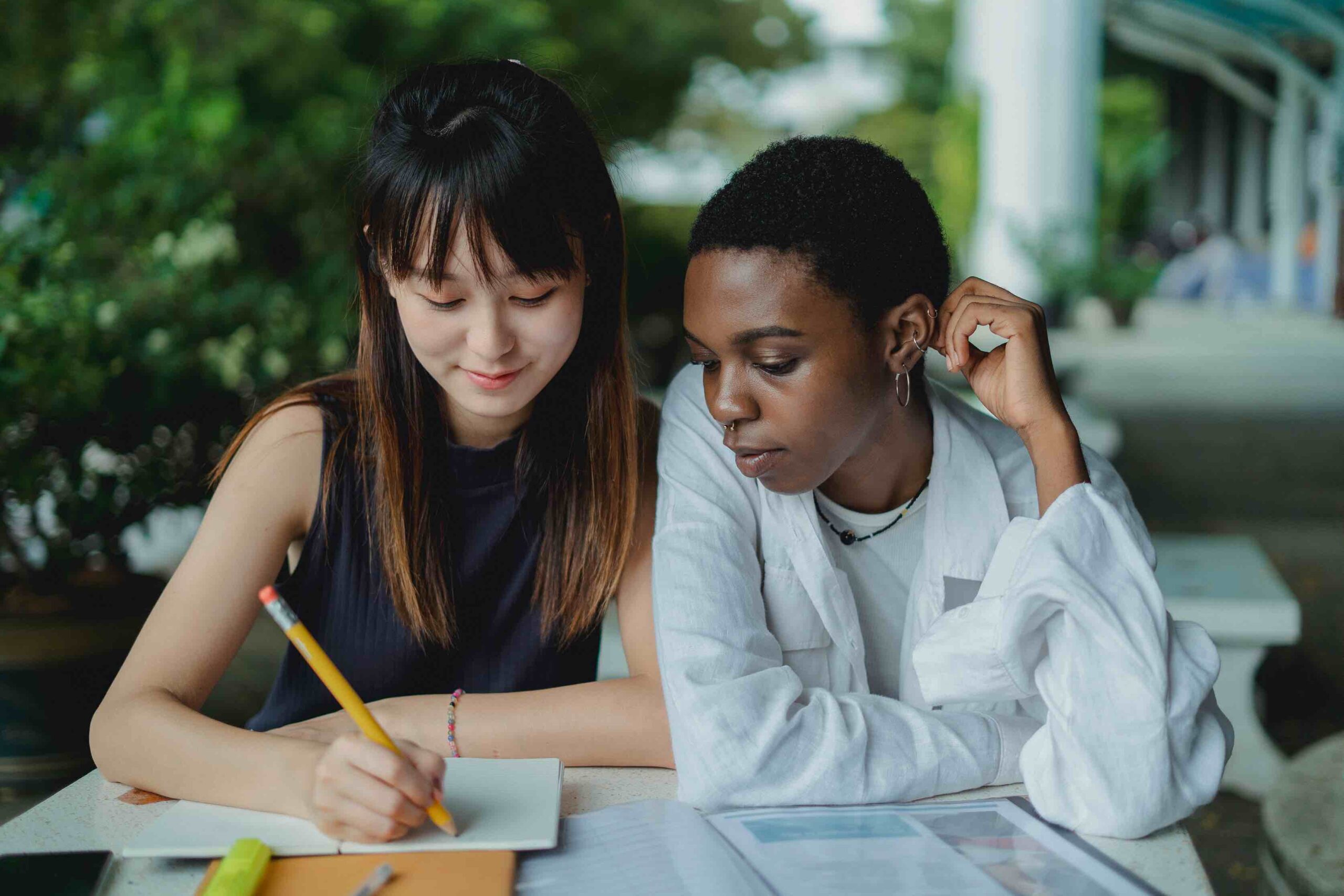 Constance Li – Nursing student
Dedicated nursing student looking to gain practical experience in the XY Emergency Department. With an anticipated graduation date of XX, it is essential for me to ensure that I have hands-on experience to provide excellent patient care upon completion of my degree.
Skills
Patient care, patient triage, empathetic, organized
Education
Bachelor of Science in Nursing
Work experience
Certified Nursing Assistant
Greeted and admitted new and returning patients.
Created 100% accurate documentation for each patient to promote a culture of organization.
Provided reassurance to anxious children through games, books, and conversation.
Clinical Internships
Completed internships in 4 departments including ICU and Surgery.
Assisted nursing staff during rotations with a compassionate approach.
Helped triage patients by performing detailed medical assessments and measuring vital signs.
Volunteer work
Volunteering for community health services in hometown.
Licenses
#3: Nurse practitioner resume example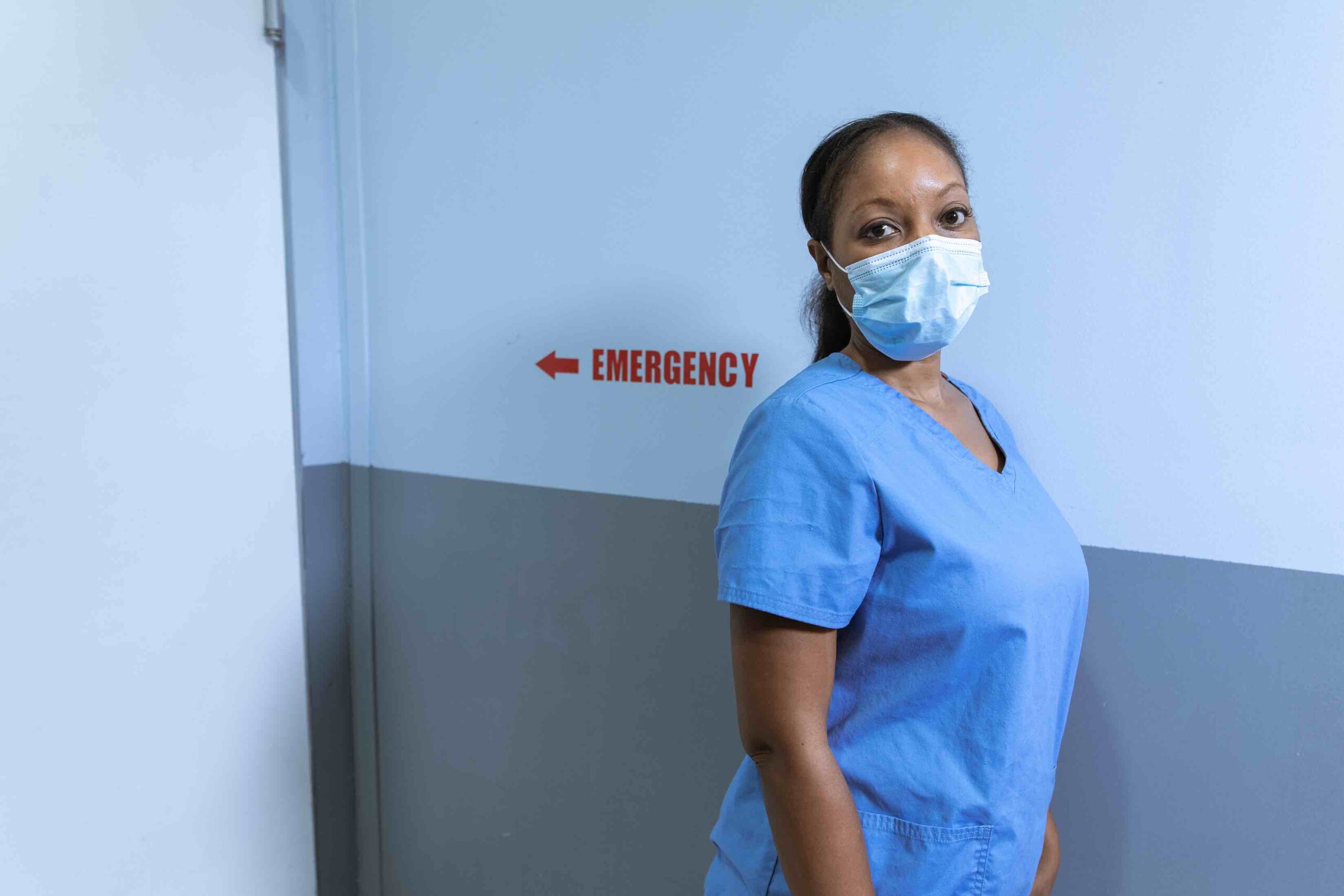 Nelly Minadu – Certified Nurse Practitioner
Nurse Practitioner with more than 7 years of experience providing compassionate care to patients. Major involvement in performing patient assessments and physical examinations. Looking to distinguish myself as a Nurse Practitioner in XY where my focus will be on providing quality, patient-centered health care.
Work experience
Providing a high level of care to patients in inpatient and outpatient settings.
Delivering a variety of health care services, such as prescribing treatments and making referrals.
Comprehensive review of patients' medical histories, examinations, and records.
Developed and implemented a new EMR system that rationalized the entire data management system and increased efficiency by 35%.
Skills
EMR
Bilingual (Spanish and English)
Education
Master of Science in Nursing (Honors: Cum Laude (GPA: 3.8/4.0))
#4: Registered nurse resume example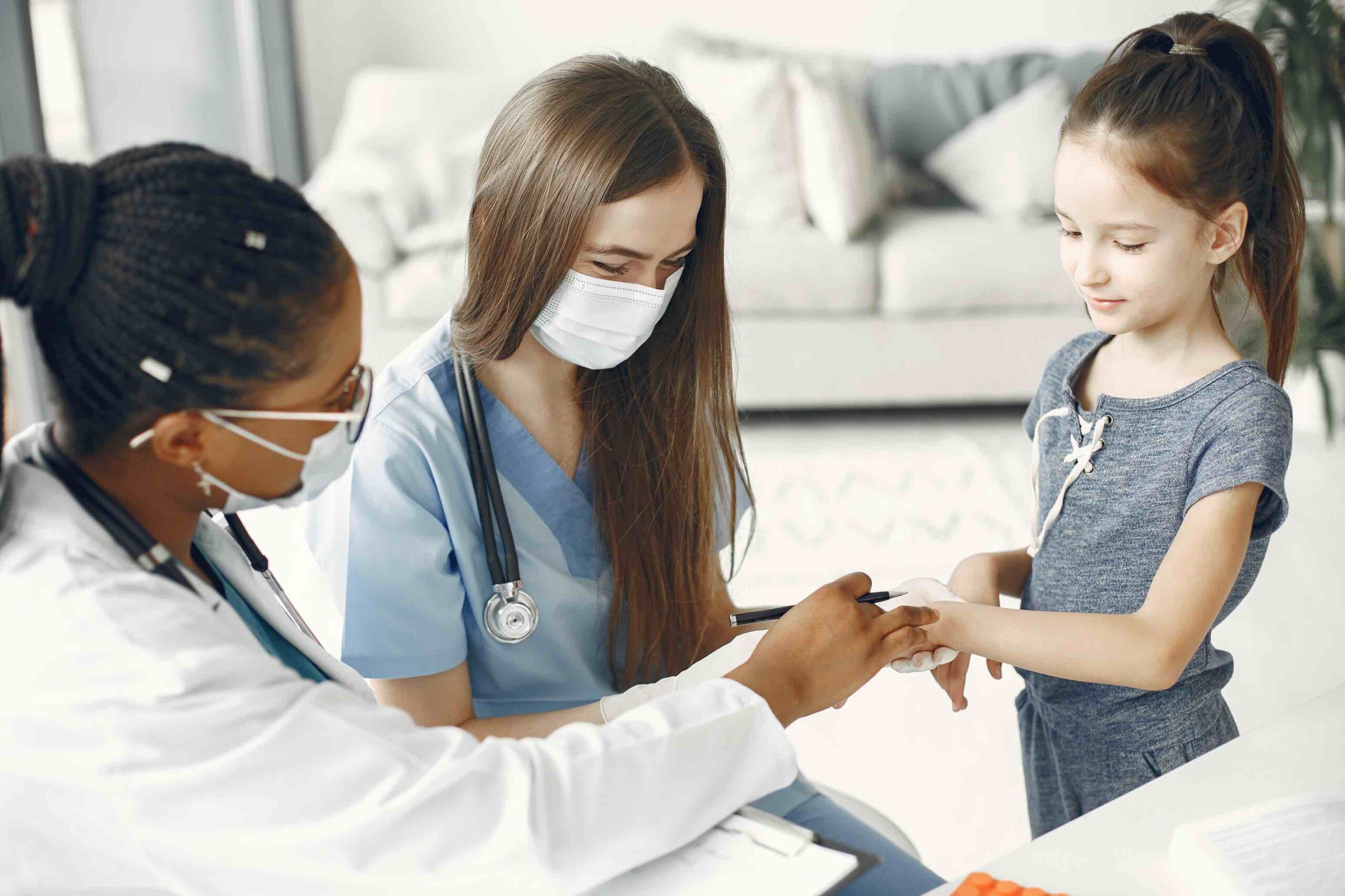 Laura Hastings – Certified Registered nurse
Compassionate Registered Nurse with 3+ years of clinical experience dedicated to providing quality care at XY Medical Center through proven nursing skills. 97% patient satisfaction at XX. Successful onboarding of 15 new clinical nurses.
Key achievement
Streamlined processes, initiated tasks, and supported the entire healthcare team at XX.
Work experience
Attends to patient care, safety and long-term health plans.
Provides assistance to patients with limited mobility.
Prepares assessments, diagnoses and care plans for patients.
Education
Bachelor of Science in Nursing
Skills
Patient assessment
Safe patient transfers
Stress management
Decision making
Certifications and Licensure
Registered Nurse
Basic Life Support
Certified Registered Nurse Anesthetist
CPR Certification
Interests
Emerging technology
Psychology
#5: ICU nurse resume example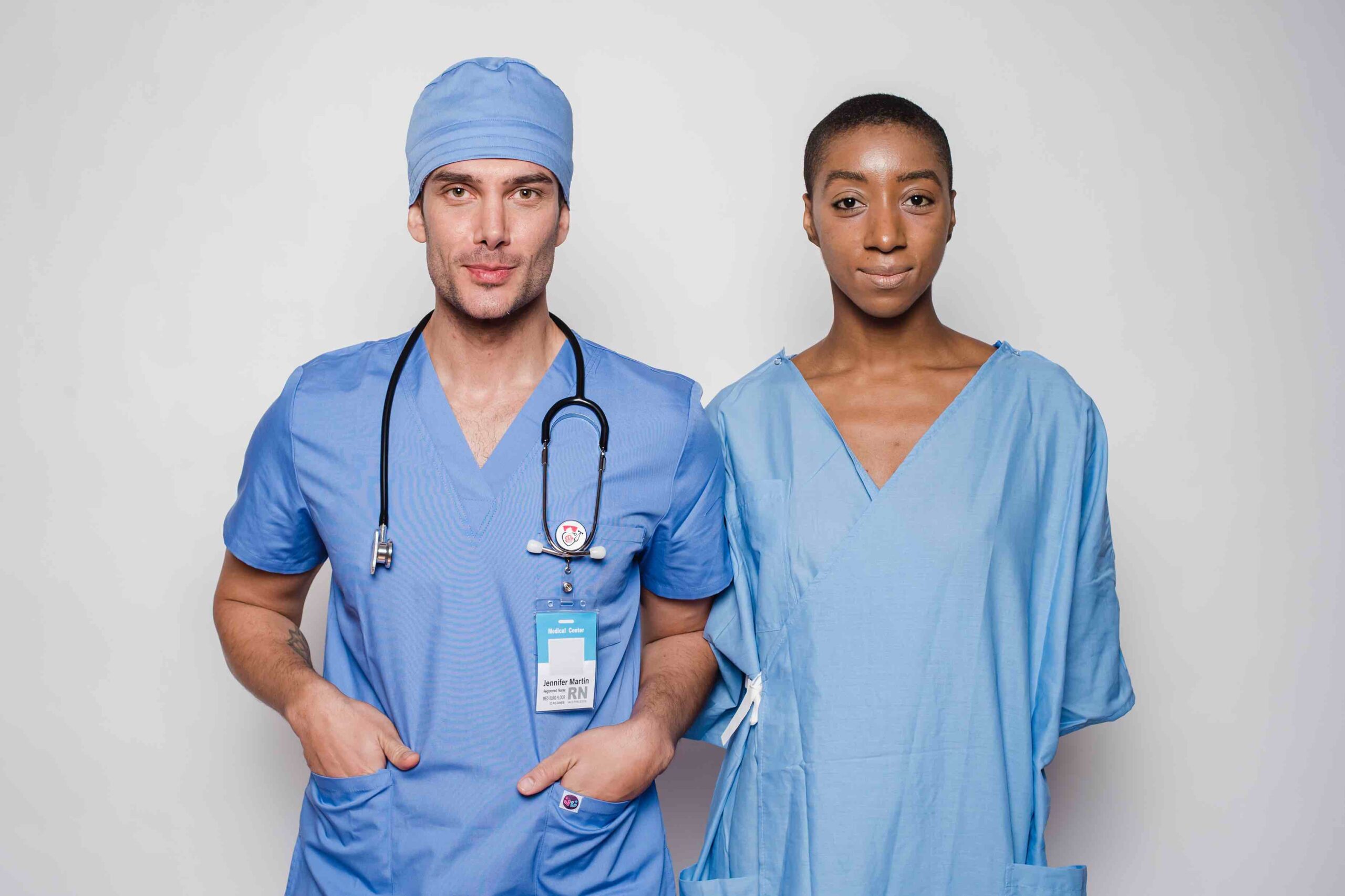 Marcus Geronimo – ICU Nurse
Highly organized ICU Nurse with 3+ years of working experience. Specialist in complex critical care of adult patients. Aspires to join XY Hospital to provide excellent support. Credited for providing exceptional quality of service. ACLS and BCLS certified.
Key accomplishment
Adheres to rigorous service standards by providing exceptional service to patients, physicians, and guests.
Key skills
Education of patients and relatives
Communication
Decision making
Collaboration
CCU
ER
Work experience
Provision of care, performance of assessments and interventions in a 12-bed ICU.
Evaluation of patient condition, informing physicians of clinical changes, and creating and implementing care plans.
Monitors ventilator adequacy and level of consciousness and pain.
Education
Bachelor of Science in Nursing
Licenses
Registered Nurse
ACLS, BCLS, CCRN
CPR
💡 Tip: Are you looking for a different healthcare resume? Then take a look at our "CNA resume" article, which includes examples of a certified nursing assistant resume!
Nursing resume – conclusion
All job seekers who want to pursue a nursing career should now be perfectly equipped to move into the interview stage!
To conclude, we would like to make a remark about the right resume format. There is no "one fits all" format for a nurse resume. If you are still a nursing student, and you are applying for your first job, you should probably choose a more functional format. This means that you list your skills first, rather than work experience (which you probably don't have yet).
This way, you can highlight important soft skills that you possess.
If you are already a registered nurse, you should build your resume in reverse chronological order. That is, list your most recent work experience first. Keep the job description in mind and include only relevant accomplishments.
This allows you to give hiring managers a well-rounded overview of your most important achievements.
With your newly created nursing resume, you are now ready to respond to your targeted job posting. Good luck as you move forward in the hiring process!
💡 Tip: Do you already have an idea for a great cover letter? Cover letters are a very important part of a nursing resume and should be carefully crafted. To help you flaunt your nursing skills in this document, we also have a guide for the perfect cover letter!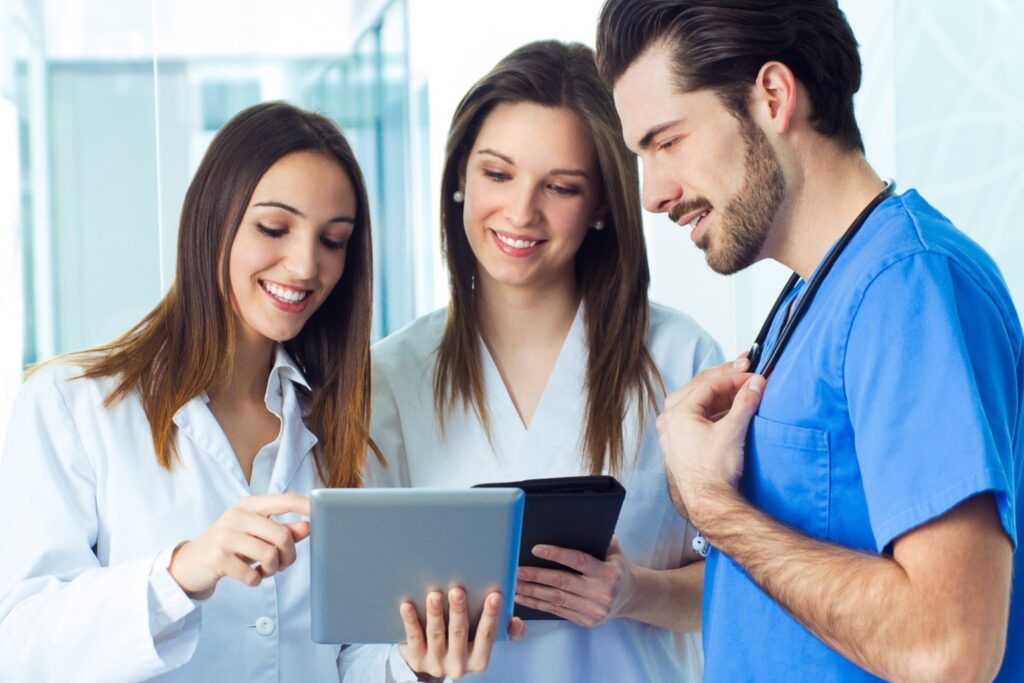 Nursing resume – FAQ
What should a nursing resume include?
When writing a nursing resume, first include your contact information, then provide a professional resume objective, list your work experience in reverse chronological order, mention relevant education, and ensure to use action verbs when describing your abilities.
What do hiring managers look for in nursing resumes?
Many hiring managers look for relevant credentials. That is, if you have not yet passed the NCLEX, you can include the notation G.N. for Graduate Nurse on your resume.
Do you put RN after your name on your resume?
If you are a registered nurse or have other qualifications, you should place them at the beginning of your resume, right after your name. There is a standardized order for listing your nursing credentials on your CV: The highest degree earned to date always comes first.
What is the most advanced nursing degree?
The "Doctor of Nursing Practice" is the highest degree a nurse can earn in the academic world.