Are you currently on the job search and looking for your next job?
Once you have passed the first round (the screening of cover letters and resumes), the second stage of the hiring process begins! Very often, a phone screen interview is scheduled before the traditional face-to-face interview, where hiring managers want to get a first impression of your skill set and overall profile.
ℹ️ For all entry-level employees: Read our corresponding guide and learn how you can jump-start your career in 2022!
In this article, we will give you examples of the most common telephone interview questions and also provide you with an example answer for each one. You can draw inspiration from this and thus prepare yourself well for any upcoming job interview questions!
Why are phone interviews so popular these days?
Many hiring managers prefer phone interviews nowadays because they may swiftly eliminate unsuitable candidates. While in-person interviews require a lot more time and effort, a phone screening takes only approximately 30 minutes to verify the applicant's credibility and potential for the position.
This means you should demonstrate your suitability for the next stage, the in-person interview, during the initial phone screen.
Don't worry, a phone interview offers benefits for both the recruiter and the candidate. Many applicants will be less worried before their face-to-face interview if they can initially converse from home in a relaxed environment. In addition, in the next step – the personal job interview – you already know your contact person and can then fully concentrate on the conversation and the interview space.
A screening interview over the phone also has the advantage of being able to take place across geographical boundaries. This means with only one call, you can come closer to your dream job in another state or even country!
As a minor disadvantage, you will notice that you often don't have too much time to persuade your counterpart of your potential during phone interviews. That is why you should strive to practice your communication skills as well as carefully prepare for the most common questions so that you can always give your answer immediately.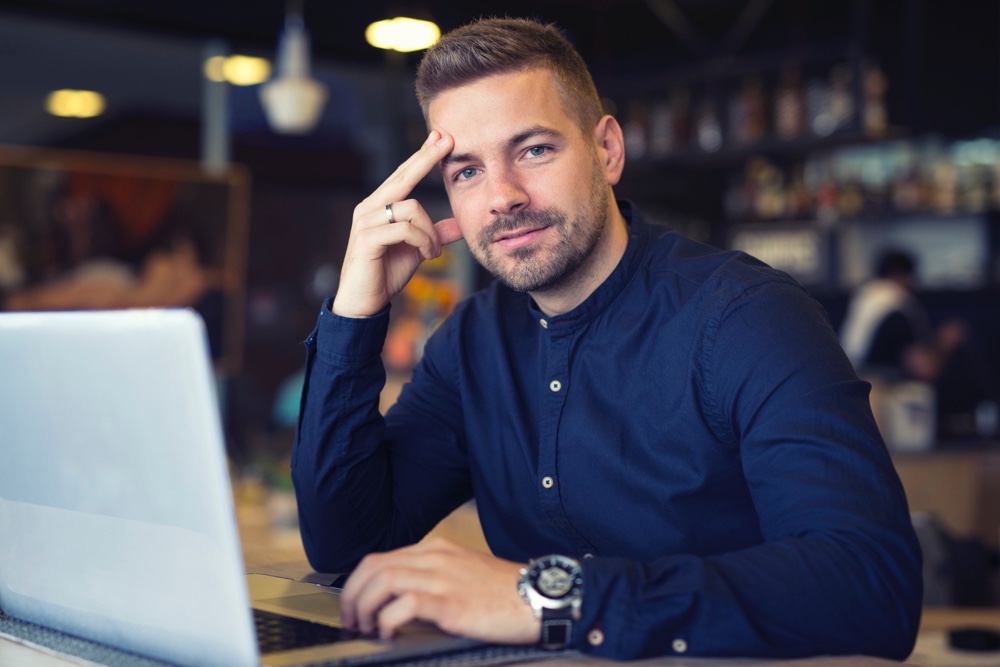 What is the best way to prepare for a phone interview?
So – what is the most effective approach to get ready for any potential phone interview question?
It takes more than self-assurance to prepare for a successful phone interview. That is why we've compiled a list of pointers that can help you ace practically every phone interview.
💪 Assess your strengths carefully.
The company wants to know why you should be chosen over the tens or hundreds of other candidates for the job. Your strengths are what set you apart from the crowd. As a result, it's important for you to state them in your self-description. And yes, this interview question will be asked!
👀 Research the company and the position.
Before the phone screen interview, do your homework about the company. Learn about the company's beginnings, vision, and recent successes. This will also help you get a clear picture of the organization's requirements.
In a phone interview, you can not make any impression through your demeanor. Therefore, you should concentrate on your tone of voice. Even before you answer any questions, your interviewer will assess your voice. Therefore, a calm but mature voice is important.
ℹ️ Try the following exercise to improve your tone: Prepare succinct and short responses to questions you might be asked during the phone screen, and practice your voice while answering them.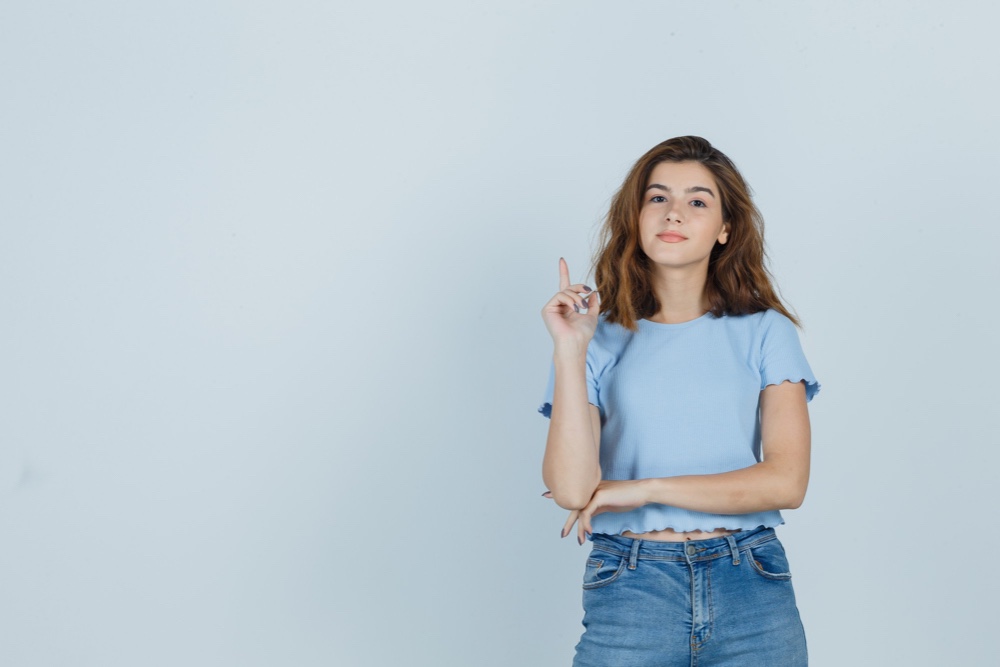 15 phone interview questions and the best answers
Are you ready? Let's take a look at the most common phone interview questions now!
For each question, we will provide you with an example answer. This will help you formulate your very own phone interview answer and make it easier to respond to any queries – such as about your current job or cover letter – during the screening interview.
#1 Tell me a little about yourself and your background.
Many recruiters will start the interview by asking about your background. This is the chance to talk about your career path, what you do now, and why you're qualified. You can also include some personal details, but they should preferably relate to your qualifications for the position.
✅ A great answer for this question:
"I thoroughly enjoy creating reliable solutions for the software industry. That's why, at ABC Company, I've been heading a software development team of eight programmers for the past two years. The XY Award 2020 was our proudest achievement. Prior to that, I spent three years as a software engineer at ADC Company. I was able to cut the number of security breaches in half there. It was a fantastic experience, however, I am looking forward to joining a high-performing team like AAC Company's."
#2 Describe the responsibilities of your current position.
Prepare specific accomplishments and data about your current job responsibilities to answer this question. What have you learned? What tools have you used? What outcomes have you helped your organization achieve?
ℹ️ Tip: Laying the groundwork for certain details you want to discuss before the phone interview is a great idea. Also make sure that the examples are appropriate for the new company and job description.
✅ An appropriate answer for this interview question:
"In my previous job, one of the most critical responsibilities I had was to ensure that our website was always available. By implementing certain key changes, I was able to obtain the best results since our company was established. I noticed in your job description that you're looking for someone to help you with comparable tasks. Your company is at a similar stage in growth as my last employer. Therefore, this is something I could assist with right away."
#3 Why are you interested in this position?
You may be asked why you want to work for the company. In this way, the hiring manger can see if you've done your homework on the firm, what motivates you, and whether your values connect with the organization's. It's best to pick a few essential points from your research to do this. You might, for example, be enthusiastic about the company's mission or interested in its product.
✅ Best example answer for a phone interview:
"I've always been interested in fashion, and for many years, ADD Company eyewear has been my favorite. You've sparked my interest in uncommon styles and smart design. In fact, I have managed to turn three of my friends into loyal customers. Because of the exceptional quality and timeless design of your products, your offer to work as a retail assistant really appealed to me."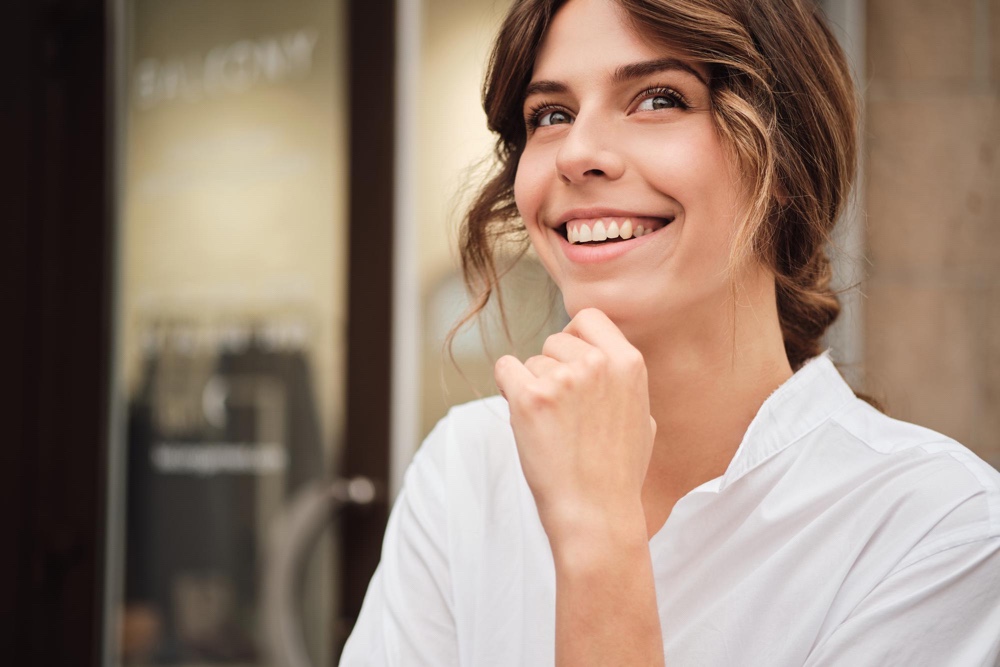 #4 Which management style would you prefer?
You may be asked about your preferred leadership style by the hiring manager. This is their way of seeing if you and your prospective supervisor are a good match and able to establish a personal connection. Do you prefer a boss who fosters a trusting work environment in which you may creatively express yourself? Or do you always need precise announcements from the top?
✅ One of many possible interview answers you can give during your telephone interview:
"My personal preference is for a management style that is both trusting and involved. I dislike being micromanaged, but I value regular one-on-one time to explore ideas and figure out how to grow in my position."
ℹ️ Tip: Read all about work environment and creating a positive work setting for your new or current job to be even more prepared.
#5 What makes you want to change jobs?
During a phone interview, you also may be asked this kind of question. In this way, employers want to find out if there are any irregularities in your employment situation. Explain why you are currently seeking a new job. Prioritize your professional goals when you answer this phone interview question. For example, you might be looking for a new role because your current one offers little prospects for promotion.
✅ One answer you can give the hiring manager:
"I'm looking for ways to advance my project management career. During my last job as an executive assistant, I acquired a lot of business expertise and I'm ready to advance in my profession. I believe I am uniquely qualified for this role because my previous two jobs were in this field."
#6 Tell me something you know about the role.
This question in the phone interview will reveal whether you have read the job description properly and researched about the specific job.
✅ A good sample answer to this question during a phone screening:
"You're searching for an accountant to assist with the department's financial duties, particularly accounts payable. I understand that XX compliance training is required. I have been certified specifically for this."
#7 Why are you interested in working with us?
Why do you want this job? Is it because of the company's culture or the workplace culture there in general? You may also be excited about the company's vision or its growth in the industry. Since this is one of the most common telephone interview questions, you should prepare for it.
✅ A very good answer example during the interview:
"Your company is recognized for being a market leader. That's something I know, and it's in the most recent issue of Forbes as well. So it's understandable that you're looking for top candidates. I can guarantee you that I meet your definition of success, which includes a willingness to learn and the ability to make smart judgments."
#8 Why should we consider hiring you?
This question can be a little tricky, especially if you're already being asked during the phone interview. But if you get ready for it, this can be a great opportunity to deliver the perfect elevator pitch. Summarize your best arguments and don't hesitate to present yourself with confidence.
✅ A strong answer for phone interviews:
"I've been an avid traveler for as long as I can remember. Your airline was my first option when I initially started arranging tickets for myself as a young adult. ZZ Airlines has always made long-haul travel a pleasure, and I would be honored to work for you. I also believe that my patience and multitasking abilities are unrivaled, which will aid me in becoming the best flight attendant possible."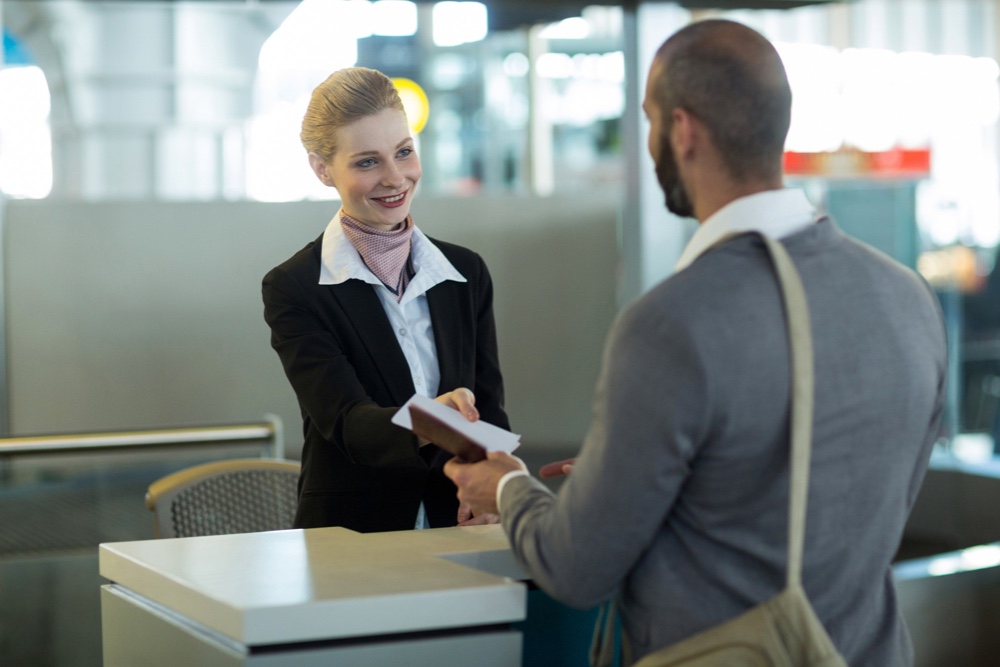 ℹ️ Tip: Don't hesitate to tell the company that you are absolutely the right candidate for the job. For example, you could also mention your interpersonal skills or tell a success story.
#9 Is there something you are really passionate about?
Let the employer know what you're enthusiastic about and what drives you. This might also assist the firm in determining whether you are a suitable fit for the position. Consider what motivates you and how your passions match with the job when answering this question in a phone interview. Feel free to bring in any past experience as well.
✅ You can give this kind of answer during phone interviews:
"On the Internet, there is a wealth of useful and valuable information. If I design it to be simple to consume, I feel like I'm actually making a difference in assisting individuals in gaining access to what they need to reach their full potential."
#10 What is your greatest strength?
Focus on your strongest skill and make sure it is applicable to the organization and job.
✅ This is a great example of a straightforward answer:
"I noted that attention to detail is listed as a desirable ability in the job description. My biggest strength is, without a doubt, my attention to detail."
#11 What is your expected salary?
Have you thought about your salary expectations yet? You may be asked this question during the phone interview. This is because your interviewer might want to know whether your salary expectations match the budget allocated for the position. To respond to this question, mention a salary range to demonstrate that you are flexible while also indicating that you have already thought about an amount.
ℹ️ Tip: Learn more about income and annual salary. Did you, for example, know that you are not required to disclose how much you earn at your current employer?
✅ A good way to answer these types of interview questions:
"My target compensation range for this role is $76,000 to $82,000. Considering the experience I have gained in my role, I believe this amount is appropriate."
#12 Are you doing any additional job interviews?
If you're asked this question during a phone interview, it's most likely because the recruiter wants to know how "safe" you'd possibly be for the organization. Be honest about your current situation when answering this question, but don't go into too much detail.
✅ A perfect example answer:
"Although I believe this opportunity is a better fit for my goals, I am also interviewing with two other companies."
#13 In five years, where do you see yourself?
Did you know that this question is often asked during phone screenings to find out if your long-term career goals are aligned with the company?
✅ Answer sample for this type of phone interview questions:
"By then, I'd like to have completed the internal training program for my role. I think it's a fantastic program. Not only would I have received all of the necessary training for my job, but I'd also be well on my way to becoming a project manager. That is my most important professional goal."
#14 How soon could you start if you were offered the job?
This is essential information that many employers require ahead of time. If you can't start for another three months, the company may have to look for other candidates even if you'd be the right person for the job. As a result, spend some time before the interview thinking about when you can start.
✅ During the telephone interview, you may answer like this:
"As soon as I get a job offer, I can start two weeks later because I have to give a two-week notice."
ℹ️ Tip: Learn everything about termination of employment and make sure you know exactly what your notice period is.
#15 Do you have any further inquiries?
Not only do you have to answer phone interview questions, but you can ask follow-up questions yourself! This shows that you can listen actively and are genuinely interested in the position. Your initiative will be warmly accepted because it demonstrates that you have taken the time to learn about the company and the industry.
✅ You are welcome to ask the following questions:
How has this role evolved or adapted to the needs of the company?
Do you have any reservations regarding my experience or abilities?
Thank you for our conversation. When can I expect to hear from you about the next steps in the process?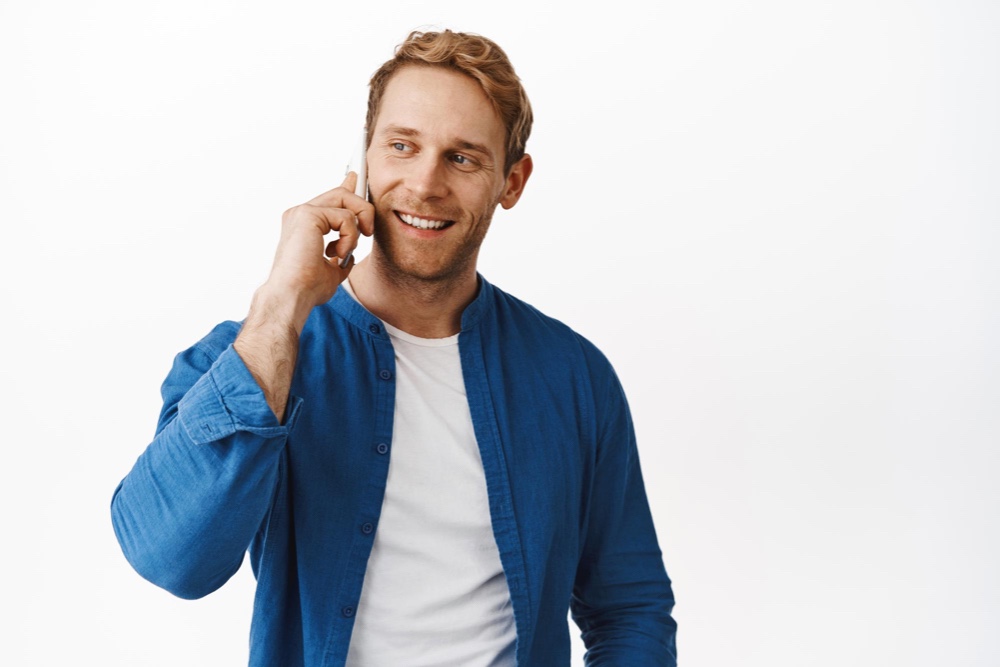 How to respond to unexpected phone interview questions?
Even if you have prepared yourself very well, you may encounter unexpected questions in some phone screens.
This is why we have compiled some more phone interview tips for you in case you are asked unexpected questions:
Take a deep breath.
Organize your thoughts.
Analyze the situation.
Don't get confused and respond with confidence.
Don't be worried about giving incorrect answers.
ℹ️ Tip: Using the STAR approach, you can ace behavioral interview questions.
The last tip is probably the most important one for dealing with any kind of phone interview questions. Understand your worth and know that you didn't apply for the job on a whim, but probably after extensive research and consideration. If you get confused during the phone interview (perhaps due to nervousness), don't worry too much about "wrong" answers. If you get stuck, just take a deep breath and start the sentence again.
On that note, we'll end this article wishing you success in all upcoming phone interviews!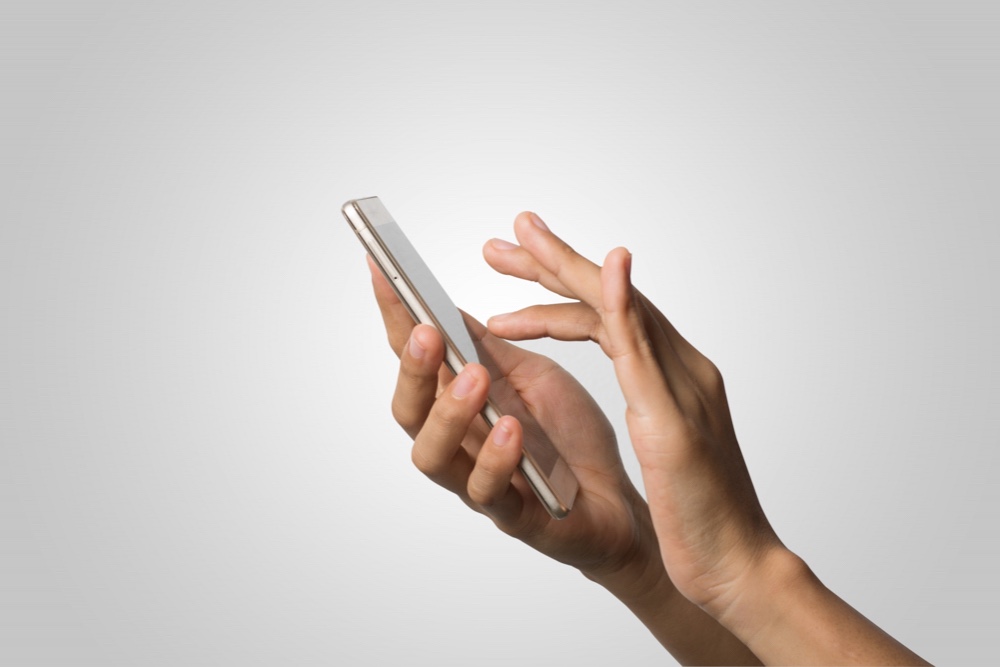 Phone interview questions – FAQ
In a phone interview, what types of questions are asked by the hiring manager?
During the interview process, there are some typical questions that the phone interviewer will most likely ask. You may have to talk about yourself and your professional strengths and might also be asked questions about your last job and your expectations for the new job.
What should I do to get ready for a phone interview?
Practice your communication skills on the phone and prepare for questions about your background. You should also expect to receive questions about the job and the company. You might even be asked about your salary expectations, so prepare an answer for that as well.
What should I say in a phone interview?
Phone interview answers can be a bit tricky. One example response by a career expert when asked to introduce yourself: State your name in a friendly tone, and then clarify that you were expecting the call when the interviewer says who they are.