Fight or flee? Perhaps these thoughts run through your mind when you are surprised by the question "What are your strengths and weaknesses?" at a job interview and don't know how to answer. To prevent this from happening to you, use this article to be well prepared.
Why are hiring managers asking about your strengths and weaknesses?
With interview questions like this a hiring manager is checking the following:
Your self-awareness
Your communication skills
Your personal traits
So you need to know how the hiring process works. It's like filtering, and at the beginning a recruiter wants to narrow down the number of applicants. So they want to find the things that don't fit the company or the job first. Therefore, avoid giving exclusionary answers when you talk about strengths and weaknesses in the interview.
What to avoid when answering the strengths and weaknesses job interview question?
Most job seekers only pick out the strengths they could find in the job description. What do you think about this? Is this a good idea? If everyone chooses this obvious answer, how can you stand out in the interview? Are you trying to bore the hiring manager?
No, of course not! You will use this as an opportunity to shine with your personal qualities! This way you will go straight for your dream job while leaving many candidates behind!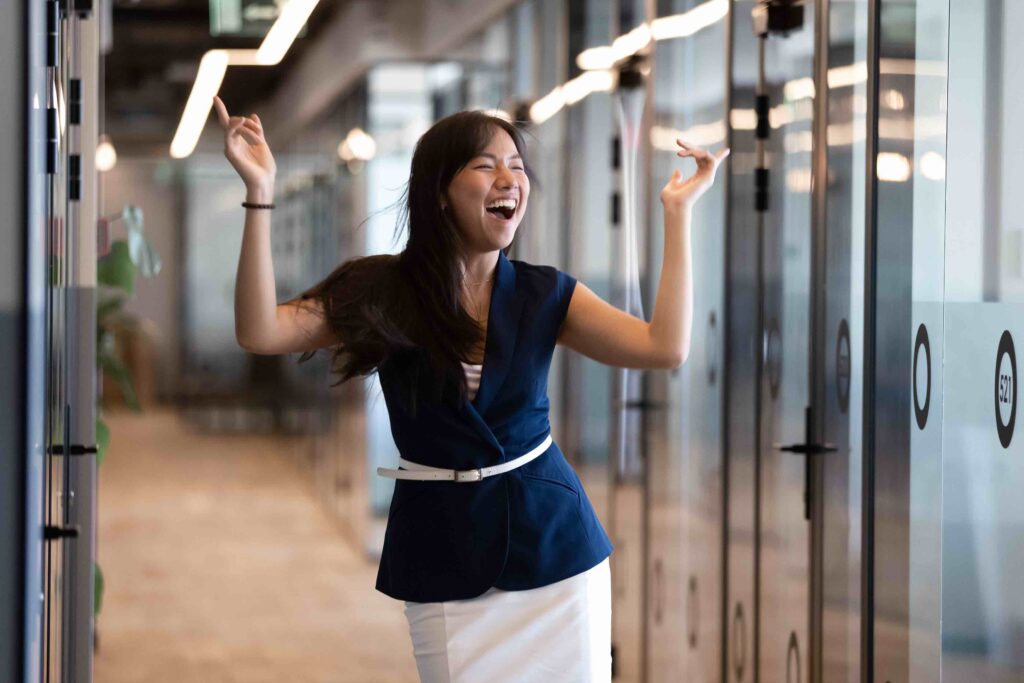 At this point in a job interview, it's not the time to be overly humble. You may not feel comfortable talking about your awesomeness, but it comes across as if you're not sure of yourself. On the other hand, it's important not to get carried away and choose strengths that you can't prove.
So how can you find the right balance between self-confidence and self-criticism? After the following you will know for sure!
How to talk about your strengths to land your dream job
First of all:
🚫 Don't respond with simply a list of strengths.
It's better to be definite and name specific skills. Think creatively about what is important for success in this role. And please be aware that rarity is the value.
And if you have chosen one, you can say:
✅ "It's not in your job description, but that's a strength you need for this job, and I have it…"
If you read the job description carefully, you will get an idea of what is important for the employer. Therefore, it is good if you can define one of them as your main strength. We will explain below how you can address your personal strengths in an outstanding and personable way.
The most popular answer when it comes to strengths is a fail
🚫 "I'm a hard worker."
Okay, that sounds like a great answer in job interviews because that's what a recruiter always wants to hear, right?
Think about what you really want to say when you use this common cliché? Do you want to say that you are the first and the last one in the office? So how do you make sure you have a fresh start the next day, the next week? How do you avoid getting burnout? And isn't that what being a smart worker is all about? How do you get things done instead of wasting hours?
So what could you take as strengths instead of a hard worker?
List of strengths to communicate in a job interview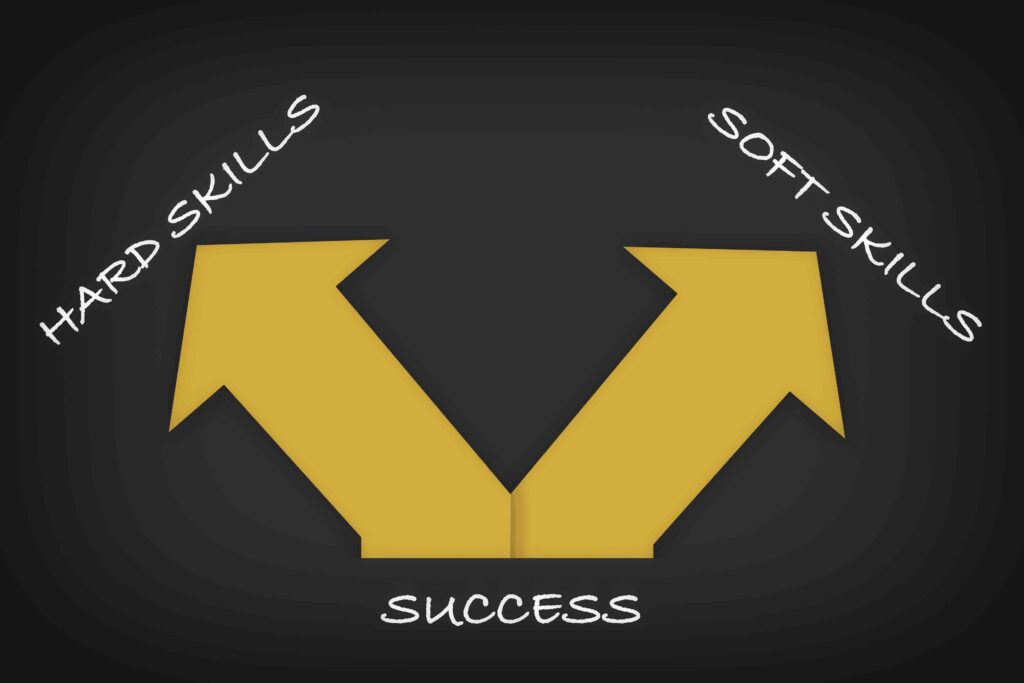 Hard skills
Computer skills (Microsoft, graphic design, spreadsheets…)
Technical skills
Writing skills
Organization skills
Knowledge-based skills
Transferable skills (maybe you worked in other industries, or in different jobs…)
Analytical skills
Language skills
Soft skills/People skills
Leadership skills/Management skills
Communication skills (giving and receiving feedback, public speaking…)
Empathetic person
Very intuitive in creating a positive user experience
Dedicated
Flexible
Negotiation skills
Learning fast
Resilient/Ability to work under pressure
Resourceful
Creative
Problem-solving skills
Self-criticism/Self-reflection
Team player
Reliable (because you meet deadlines…)
Enthusiastic
Motivated
Supportive
Being proactive
Examples of how to mention your strengths
Self-critical:
✅ "One of my key strengths is the ability to be self-critical. This helps me analyze and continuously improve my own performance as an employee. In my last position, I wanted to improve the way we interact with our customers, so I enrolled in several online courses to learn how to understand our customers' needs while providing excellent customer service. Even my supervisor had noticed how much I had improved my performance and, in turn, our customers' satisfaction."
When thinking about your personal or professional skills, don't just stick to the job description. Think outside the box to have something compelling in store. But what really makes a big difference is the next tip:
Natural leader:
✅ "I have great leadership skills. For example, I remember the early days in my last job. Something was in stock, we couldn't deliver on time, even though we had enough employees and they were all very qualified to do a good job. So I started analyzing the tasks and the personality of each employee. Based on what I learned, I reorganized the teams and introduced weekly team meetings to change the group setting, which made a big difference. These changes have enabled us to always deliver on time."
Communication skills:
✅ "I have very strong communication skills that come from my experience as a public speaker. Because I find it easy to attract attention and persuade, my last supervisor used this skill for sales pitches and customer meetings, which made a huge difference in the end: I exceeded the sales goal by more than 22 %."
Writing skills:
✅ "My empathy and humor give me the super power to have such strong writing skills. I'm really good at telling stories and making people laugh. I used that in my last job to increase the newsletter open rate from 69 % to 78 % in three months. What contributes most to this great result are my humorous and catchy headlines."
Fast learner:
✅ "Learning is fun and easy for me. What helps me the most to pick up new things quickly are my writing skills. For example, in online courses, I take my own notes using a special system to visualize them so I can remember all the new information. Not only that, but I'm good at applying things quickly. For example, I read this career tip in a magazine, and it only took me 21 days to implement it in my professional life."
Pro tip: Use a compelling story to talk about strengths and weaknesses
Our secret career advice: Storytelling. Have you heard that this is a must for successful interviews? No? Then it's definitely time to look into it. There are so many reasons why storytelling can help you stand out in the interview process.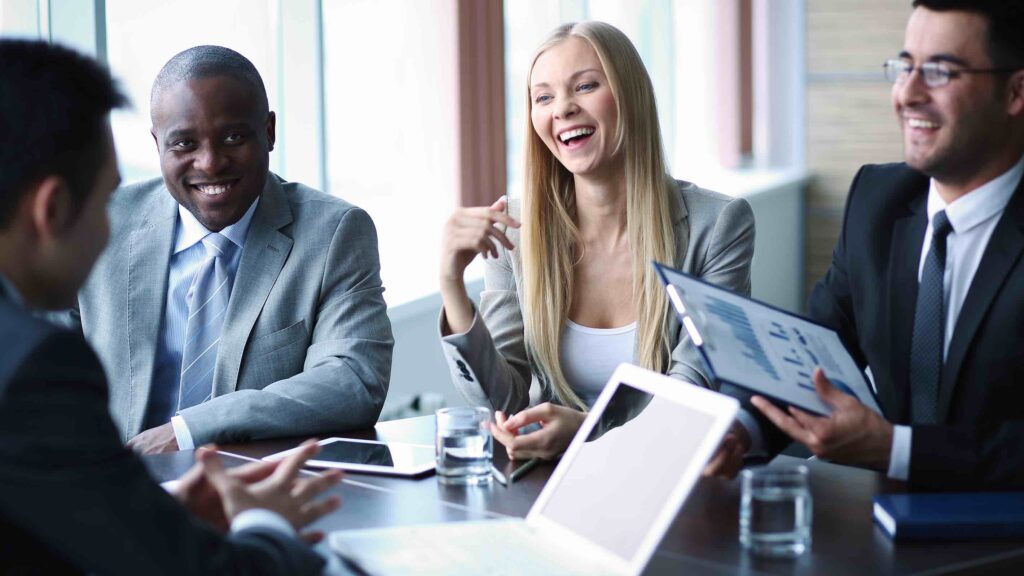 ✅ Sharing a story in an MBA interview (for example) helps you make an emotional connection. This is important because emotions have the biggest impact when it comes to making decisions, including which candidate is the best fit and gets the job.
✅ A personal story is easy to recall. What are you more likely to remember – a list of strengths that may be similar to other candidates, or a good story that you can relate to? So with a good story that highlights your personality traits, you've made it right into a recruiter's memory.
✅ If you don't feel comfortable talking about your strengths, you can draw on your own story. This makes it much easier for you.
✅ Stories are the perfect setting for positive interaction. This makes you more relaxed during interviews.
✅ With a story, you can demonstrate your strengths or even a certain hard skill, and that is what truly makes it authentic.
✅ Even if you've chosen a general strength or hard skill as per the job description, make it individual with a story to back it up.
After all these benefits, it seems obvious to answer the question about your strengths and weaknesses in the interview with a story, right? But how can you make sure you get to the point and share your achievements objectively with your story, rather than getting lost in too much detail?
Template: Storytelling for strengths and weaknesses in a job interview
The STAR technique will help you strip your story down to the essentials instead of being too detail-oriented.
S – Situation: Describe the situation. Answer the questions who and where.
T – Task: What did you have to do?
A – Action: How did you do it?
R – Result: Share how it worked out?
Use this simple template as a guide to tell a story from your professional life or, if it fits, from your personal life. Perhaps you had a challenge to overcome there that also resulted in professional growth. So feel free to think about it in different directions.
Strengths and weaknesses – common mistakes
Having no answer for your weakness
"What are your most significant weaknesses?" – Never answer this interview question as follows:
🚫 "I don't have any."
That's generally a lie. You know it, the recruiter knows it, and so does everyone else. Therefore, don't tap into the next best answer:
🚫 "I haven't thought about that yet."
Does this answer show any kind of reflection on yourself? Or what impression does the following example response make?
🚫 "No one has ever asked me that before?"
It's as if you always need a prompt for self-reflection.
Irrelevant answers for your job profile
🚫 "I don't exercise."
🚫 "I don't speak English well."
These answers have nothing to do with your professional skills, and thus you show that you lack analytical skills. So always choose relevant examples!
Strengths disguised as weaknesses
🚫 "I have high standards."
🚫 "I'm a perfectionist."
These answers are not convincing, because they seem more like you Googled them on short notice to have something in stock. And besides, what's wrong with having high standards? With such an unsatisfactory answer, the following questions will be added to your interview:
➡️ "How has this weakness negatively affected you?"
➡️ "Can you name another weakness?"
Examples of red flag answers
🚫 "I have trouble getting up in the morning."
🚫 "I'm chaotic."
🚫 "Sometimes I'm drinking too much on parties."
Make sure your answers do not raise any red flags. Choose weaknesses that are acceptable for your job profile.
How to talk about your greatest weakness: Answer examples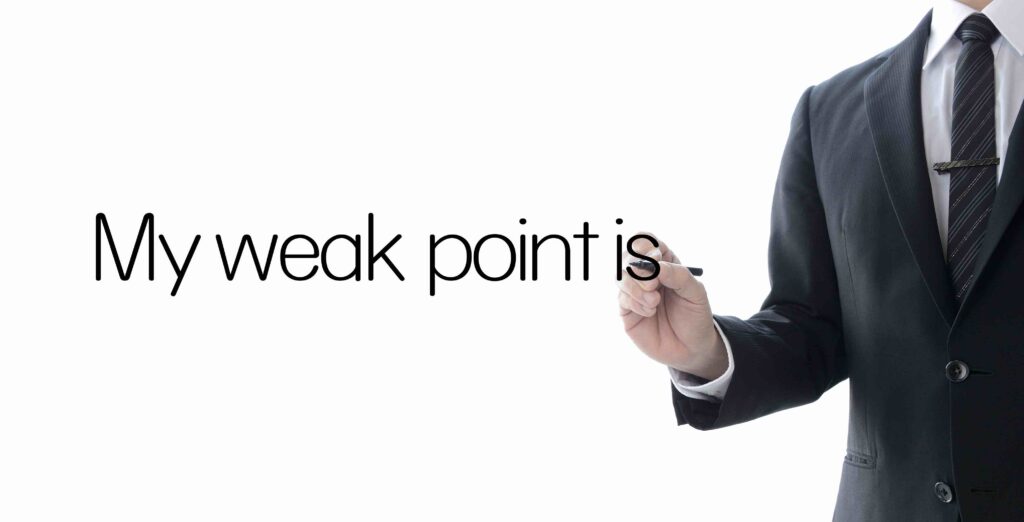 It is important to not just create a list of skills that you can mention in response to weaknesses during interviews. The point is not to make a list, but to give a thoughtful answer and be specific. The interviewer wants to get to know you and see if you are open to constructive criticism.
Perhaps thinking more about your areas of development will help you find a weakness. And once you've selected one or two, it's important to put them in appropriate context.
Let's look at some sample responses:
Example answers for a shy person
✅ "I'm more of an introvert, and sometimes I realize I'm shy about sharing my ideas in a room full of people."
Why would that be a good answer?
Because it's something that can be fixed. Your interviewer has now already made this positive observation about your self-confidence and also knows that you should contribute your ideas more in conferences. And if you feel more comfortable with your colleagues, it's easier for you, isn't it? Maybe you can even take a public speaking course to gain more confidence? The most important thing is that these problems can be fixed and are easy for a team leader to handle.
Example answers for a creative person
✅ "I am a very creative person and generate so many ideas. When I come up with these ideas, I'm always super excited and want to share them with everyone – my superiors, my colleagues, etc. I just love sharing them, but in the past year I've found out that sometimes my ideas are really good and sometimes they're not. So I need to filter and prioritize them. To be able to filter better, I've spent my time recently focused toward reading books like the 80/20 Principle…"
This answer is meant to be positive, right?! You are working on channeling your ideas so that your creativity, which is such an asset, gets a greater edge.
With these sample answers in mind, the following list will make it easier for you to find a weakness that suits you:
List of weaknesses for an HR interview
Too much or too little detail oriented
Asking for help
Public speaking
I am not good at giving feedback to others (I am too direct…)
Lack of experience
Too much of a risk taker
Too introverted (under the radar) / too extroverted (above the radar)
How to select weaknesses for job interviews
✅ Focus on a skill, not your personality, because skills are easier to improve.
✅ Rather, show that you are aware of the problem, and also show how you have been working on it.
✅ Develop a plan for how to move forward so that you turn your weakness into a strength.
You can use this technique to show strengths and weaknesses during job interviews:
💚 Read books
💚 Eagerness to learn
💚 Self-aware
💚 Trainable
Another template to talk about your greatest weaknesses
1️⃣ "I want …" (good)
2️⃣ "But it may cause …" (bad)
3️⃣ "But then I do …" (good)
4️⃣ Fixes it.
At this point you are really well prepared to talk about your greatest weaknesses even in an MBA interview.
Conclusion about strengths and weaknesses for a job interview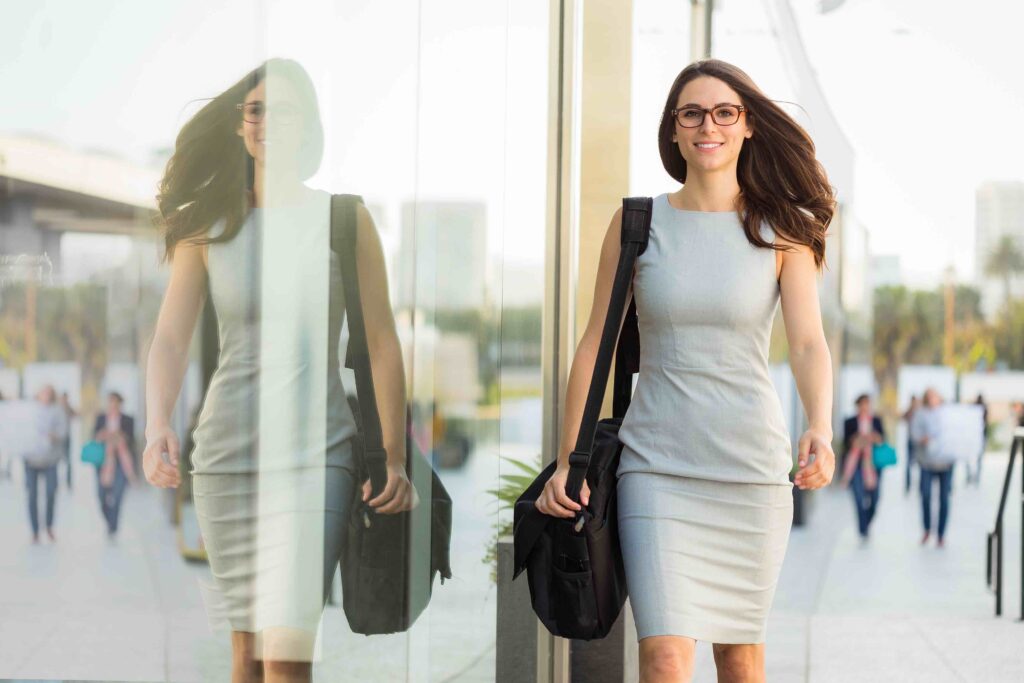 Fight or flee?
Neither! After this article, you will be well prepared to bring out your personality in a balanced way with a positive self-confidence and self-assurance. Prepare yourself and adopt a positive attitude. Take the question about your strengths and weaknesses as your personal springboard to your dream job. With the tips you've read, you'll not only stand out, you'll make it! 💥
Are you still looking for the right job? These 10 insightful tips will help you find a job you really love!