You have landed an interview for your dream job? This means that the job search process is not over yet, and you need to be well prepared to face the hiring managers in person at the interview on the company's premises. There are probably quite a few other candidates who have the same expertise as you.
So how can you show your potential employer what makes you uniquely qualified for the job?
Many employers not only attach great importance to well-crafted cover letters and resumes, but also – especially during face-to-face interviews – to your personal strengths and weaknesses. They will assess you not only on the basis of whether you can perform the job duties, but also on whether you as a person fit in with the company.
What are professional strengths?
Workplace strengths are characteristics, talents and personal competencies that are utilized in professional life. They are either inherent or can be learned through specific situations.
They therefore consist of a range of soft skills that can be given varying emphasis depending on your work environment and industry. You can use these strengths to build lasting relationships at work and to complement the more subject-specific aspects of your job.
What are the key strengths employers are looking for?
You may now be wondering what the most relevant strengths for a hiring manager are and if you already have some of these employee strengths?
We assure you: You do! Whether it's a hard skill, like knowing how to use certain computer programs, or a personal strength, like amazing communication skills: You probably already bring some of them to the table, whether you learned them in your past job, from self-study while job hunting, or simply in your personal life.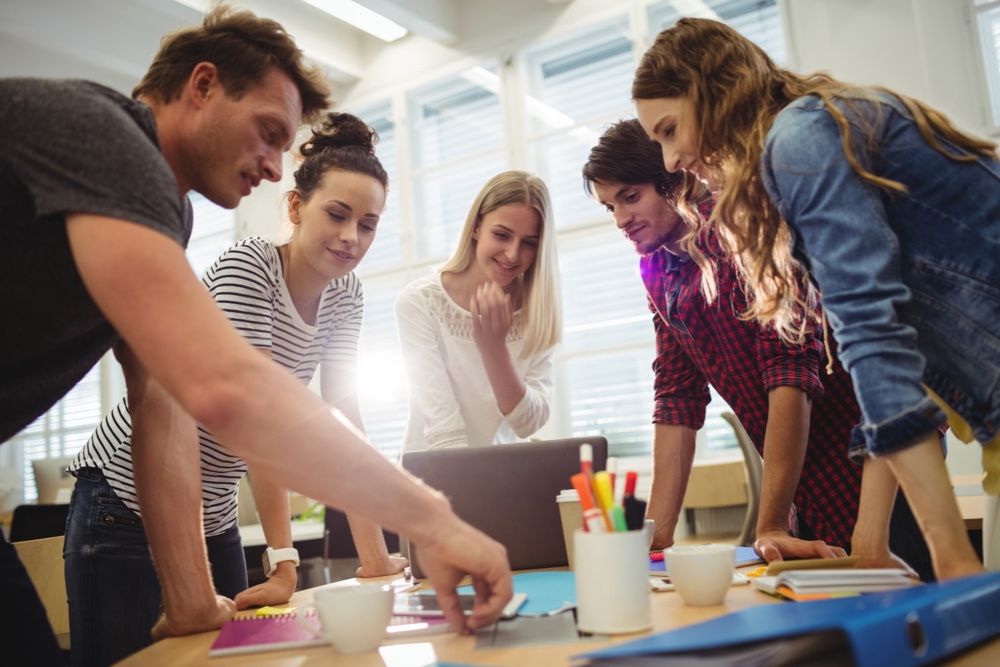 Core strengths can vary based on the industry in which the company operates. That said, here are some of the absolute key strengths that most employers value:
Reliability: Colleagues and superiors can always rely on a dependable employee.
Flexibility: A flexible employee can quickly learn new processes and also approaches these changes with optimism.
Self-motivation: A self-motivated employee is extremely valuable to an employer because they do not need to be constantly reminded to perform their tasks.
Optimism: An optimistic employee can help co-workers stay positive. This is especially helpful in stressful situations.
Emotional awareness: This is the ability to recognize the feelings of others through their words and body language. Empathetic employees can use this to create a supportive environment in their workplace.
Trustworthiness: Trustworthy employees are highly valued by any hiring manager because they handle sensitive and confidential company information well.
How can you find out what your personal and professional strengths are?
People use their characteristics and abilities in a professional context primarily to relate to others and also to achieve goals – either for themselves or for the success of the company.
How can you identify your very own strengths, be it your core strengths, soft skills needed in the workplace, or a great asset that serves you in your professional as well as your personal life?
To find out, you have to be quite self-aware. It can be helpful to identify areas with different personality traits and to list them as a first step.
Tip: Apply the so-called STAR technique to your list straight away. This means that you do not only write down the strength as such, but also include specific examples of when you have used or developed it.
Situation: Where did you work and what was your role?
Task: What did you have to do to demonstrate the ability?
Action: What did you do to meet the requirements of the task and to showcase your talent?
Result: What was the outcome?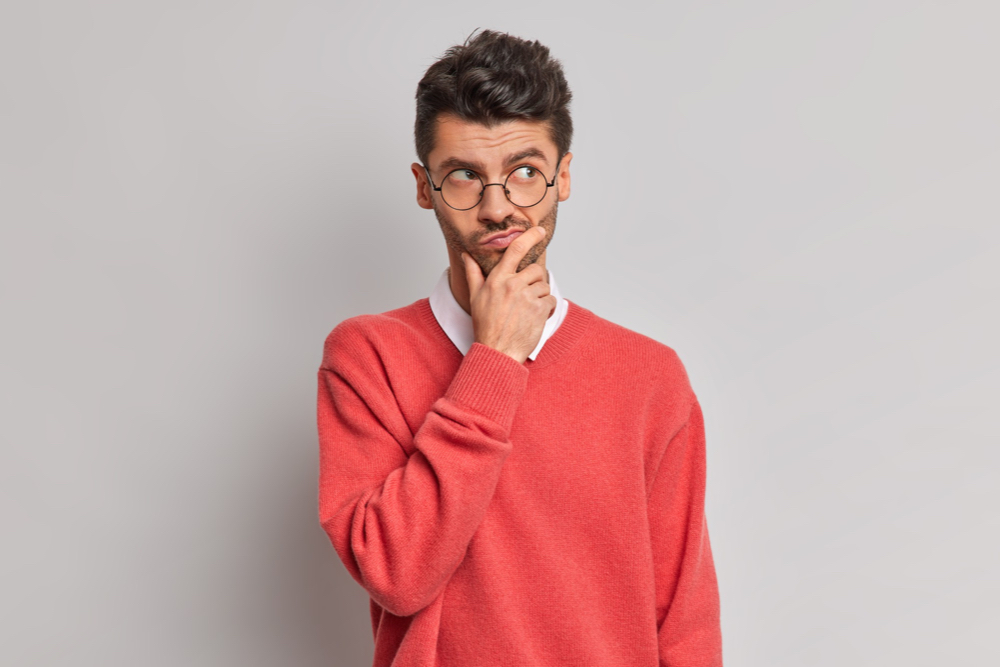 How can you match your personal strengths with the job description?
Let's say you've already received an invitation to a job interview and want to prepare specifically for the company and job you've applied for. Naturally, you want to match your strengths to the job posting in question. To do this, proceed as follows:
1. What are the tasks of the job?
Reflect carefully on what your future work tasks will be. Then select three strengths related to these tasks. If you are applying as a marketing manager, your tasks will most likely include daily meetings with the team, presentations of current matters to managers, and also monitoring the success of campaigns.
💪 Your strengths here: Communication, teamwork and problem-solving.
2. What are your weaknesses?
Yes, you should also acknowledge your weaknesses in this process. To do this, it's best to think about certain tasks that always take longer, or things where you occasionally make mistakes. Maybe you have a hard time concentrating when you need to paste data from campaigns into Excel. You also get certain details wrong sometimes.
🤔 You could therefore lack intrinsic motivation and attention to detail.
3. What is your personality type?
Use online tests to find out how much your personality type influences your strengths. With the test of your choice, you will find out your individual type. Based on this, you can derive many of your personal strengths in the workplace:
👩‍💼 For example, emotional awareness, self-awareness, problem-solving abilities and optimism.
4. Can you add to your list of strengths?
To prepare for interviews, it may be best to divide your list of strengths into different categories, such as knowledge-based abilities, personality traits, and transferable capabilities.
❔ How does all of this translate to the job at hand?
Create a comprehensive list from which you can derive your most valuable strengths for this particular workplace. This way, you'll be well-equipped to handle the frequently dreaded interview question about your strengths and weaknesses in job interviews. To help you further, we've compiled a comprehensive list of example workplace strengths in the following section.
Job interview: "How would you describe your professional strengths?"
Many candidates are well prepared when it comes to describing their technical expertise. Nevertheless, they have difficulties when asked about personal traits, because these are often underestimated when preparing for a job interview – especially the question about weaknesses.
This is why incorporating our list into your own preparations will definitely set you apart from many people interviewing for the job!
Personality traits
ℹ️ Personality traits reflect your distinctive thought, emotional, and behavioral patterns.
Analytical skills
This refers to your ability to analyze information, solve problems, and make decisions. Almost every job requires this type of skill to some degree. Analytical proficiency is often of particular importance to employers because it shows that you can find solutions to problems and also make decisions about how to proceed.
Self-awareness
Much more attention should be devoted to this personal strength. After all, only those who are aware of themselves know how best to deal with their strengths and weaknesses. In this way, you can also relate to your colleagues in a better way and contribute to a more pleasant work atmosphere overall.
Positive mindset
Employees who have a positive attitude towards their work and are also open to greeting their colleagues with a smile at all times are a great asset to an organization. The optimistic spirit of an individual employee often increases the potential and performance of the entire team.
People skills
Those are the various qualities and competencies that enable one to work well with others. In most cases, these qualities manifest themselves primarily in the form of effective, precise and persuasive communication.
Empathy
Empathy means being able to listen to your colleagues, address their concerns, and show compassion. This interpersonal capacity is especially important in jobs that involve customer service or teamwork.
Emotional awareness
Emotional awareness lets you sense how others are feeling. An empathetic employee is aware of the emotional triggers of those around them. Empathy may be used, for example, to help lessen conflicts among colleagues.
Integrity
As an employee with integrity, you are able to admit your weaknesses, and you are willing to take the blame for mistakes. People with integrity have an innate tendency to do the right thing and reject the wrong. In the workplace, this is most evident in reliability, honesty, and good judgment.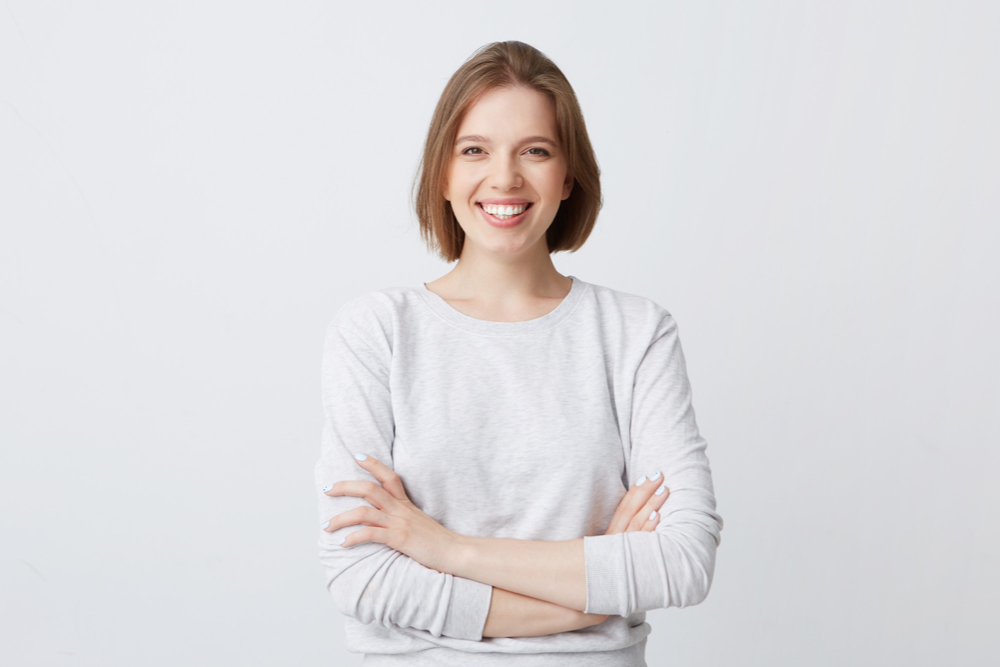 Transferable skills
ℹ️ Transferable skills are those needed in any profession, regardless of job title or field.
Communication skills
Communication aptitude (written and verbal) is perhaps the most fundamental skill employers look for. Whether you're on the phone with a client or writing an e-mail to a colleague, you need to be able to communicate effectively. Good communication, by the way, also includes understanding instructions promptly, and asking follow-up questions.
Leadership skills
Are you proactive and love managing people? Then you most likely have good leadership qualifications. In addition, you are forward-thinking and always ready to offer solutions to problems that arise, be productive and motivate others.
Problem-solving skills
You are not afraid of challenges and love to solve issues? The idea here is to identify things that could be enhanced and then set about implementing the improvement. Your ability to address problems on a small scale could even help your company stay competitive and prepare for the future.
Strong work ethic
Are you a hard worker? Employees with a strong work ethic excel at completing the tasks required to consistently achieve their company's goals. This includes determination, respect and honesty.
Self-motivation
When you get new projects, you can't wait to get started and tackle everything immediately? Self-motivation describes someone who is always disciplined and addresses tasks right away. Because they don't need to be constantly supervised or reminded to complete their assignments, such employees are very valuable to any employer.
Strong team player
Can you work collaboratively and love team projects? In most companies, you are working with people in a team. That's why employers especially appreciate it when employees are always supportive of their team and can work effectively with their co-workers.
Ability to accept constructive criticism
For some people it is difficult to listen to negative feedback and also to accept it. The ability to embrace criticism and see it as something that really is intended to help you is therefore a great strength. Because it shows that you are open to learning new things and always strive to improve.
Active listening
Active listening is something quite different from mere listening to someone. It also involves not interrupting the other person, summarizing and repeating what you have heard, and mirroring the other individual's body language so that they feel even more understood.
Solutions-oriented
Are you always solution focused when analyzing processes and customer feedback? Solution-oriented people often also have strong logical and creative thinking capabilities, can minimize risks, create a solid foundation for success with their work performance, and thus save the company valuable time and money.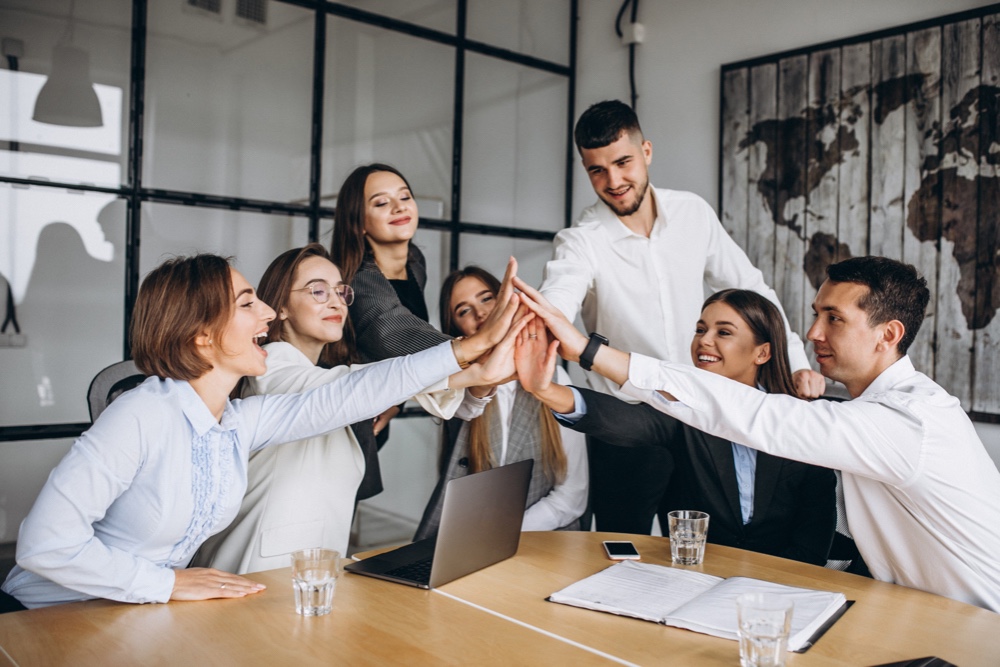 Knowledge-based skills
ℹ️ These are the hard skills that are specific to a job, such as computer literacy or teaching experience.
Computer skills
Computer proficiency is a very important skill because most businesses today rely on this type of technology. If you have certain computer abilities (e.g., specific computer programs or computer software), you will likely be able to perform some tasks that other members of the team cannot.
Writing skills
A task like writing great blog posts comes naturally to you? Maybe you are also very detail-oriented and can pay attention to small details like errors in spelling or expression. Good writing abilities are often essential in the workplace.
Statistics skills
Have you always been good with numbers? If you are passionate about data analytics and critical thinking, then such skilling is an invaluable asset to most employers and some of the strengths in the workplace that are really in demand today.
Marketing skills
If you are communicative, have very good interpersonal qualities and at the same time have experience – for example – in data analysis, writing and creating content, SEO and social media, then you are an absolute marketing expert and can shine with your versatility and technological expertise!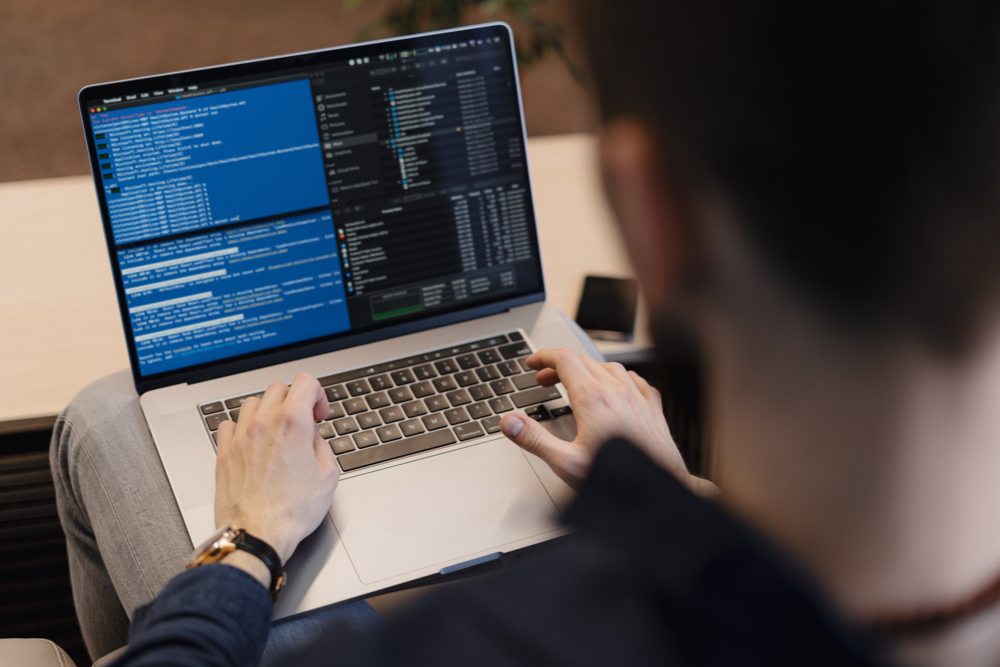 We hope these examples have helped you prepare your answers about your workplace strengths and that you can now go into your upcoming job interviews with confidence!
Tips for emphasizing strengths on your resume
Are you in the process of revising your resume and cover letter and want to add some of your newly discovered personal strengths?
That's why we've put together some more tips and examples for you to include in the skills section of your resume:
In the part of your resume mentioned above, you can easily connect your strengths and qualifications. To do this, it is best to list some tasks that you have already performed in a professional context, highlighting your strong points.
For example, if you want to emphasize your problem-solving competency, it's best to write "Troubleshooting computer programs" or "Solving issues that have arisen around computer software."
Perhaps you are also particularly good at dealing with business partners and have great interpersonal abilities or are very empathetic. Then you can write "Effective cooperation with business partners."
In cover letters, you can phrase the entire subject in an even better and more detailed way. For example, you could stress that you are a fast learner. Or you could write, "I am a very reliable person who always works with extreme accuracy and attention to detail. At the same time, I always adhere to given deadlines and have very good time management skills."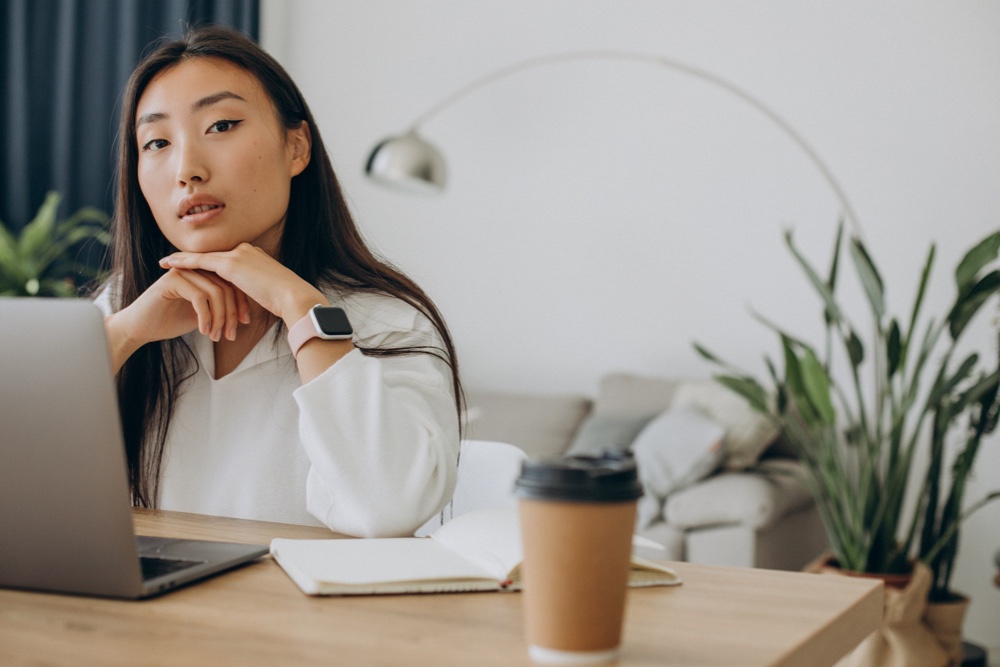 Last but not least, we have a sample resume for you that focuses particularly on strengths and can really impress a hiring manager! Take a look at it when you write your own CV:
Strengths and Qualifications
Reliable and dedicated customer service leader who is particularly committed to collaborative workplaces and always communicates proactively, with positivity and enthusiasm.
Communication: Effortless verbal and written communication with colleagues, supervisors, and customers. Strong active listening and mediation abilities to anticipate needs and reach consensus.
Analytics: Solution-oriented in analyzing processes and customer feedback to identify opportunities to improve service standards.
Leadership: Very much enjoys taking the lead on team projects and promotes mutual success through open dialogue, sound decision making and constructive criticism.
Technical Literacy: Ability to quickly learn and immediately apply new technologies.
Work Experience
Company XY – Tuscaloosa, AL.
Customer Service Team Leader, 2018 – present.
Provided top-notch customer support and always communicated accurately with customers to answer questions and implement solutions.
Led a team that excelled in a company-wide initiative to increase customer satisfaction and increased positive reviews by 30%.
Obtained certification for new proprietary software and subsequently trained 8 team members on this software.
Company XX – Tuscaloosa, AL
Customer Service Representative, 2015 – 2018.
Gained valuable experience in customer relationship management.
Serviced hundreds of customers per week.
Received two employee of the year awards.
Education
University of Alabama, Tuscaloosa, AL.
Bachelor of Science in Communication Studies, 2014.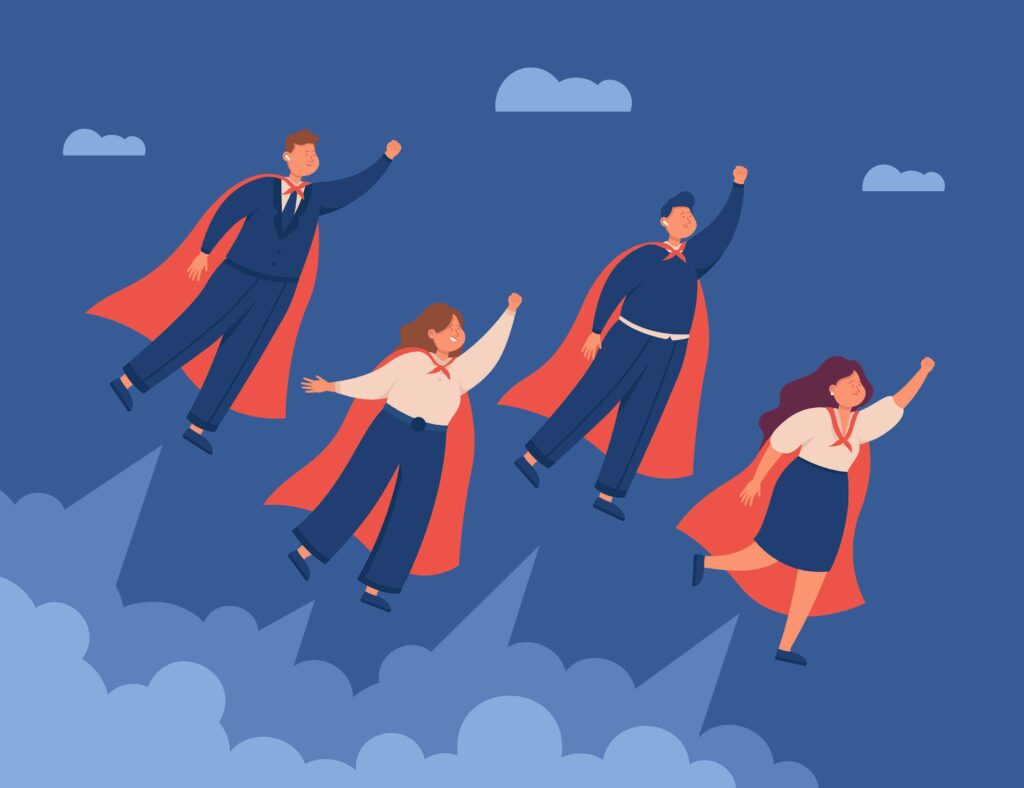 FAQ
What should you write for professional strengths?
If you want to mention personal strengths in your resume, you can add the following: Motivation, active listening, honesty, or strong work ethic.
What are 3 important strengths in the workplace?
Extremely important strengths of any employee are self-awareness, communication, teamwork and problem solving.
How do you answer the question about strengths and weaknesses in an interview?
Career advice: Always be honest and provide examples to back up your statements. If possible, talk only about job-related weaknesses and also about how you have already overcome certain weaknesses.
What are examples of weaknesses?
Choose a weakness that will not prevent you from doing the job successfully. Examples: You often take on too much responsibility, are overly detail-oriented, or are extremely perfectionist and often full of self-criticism.
Can you turn weaknesses into strengths?
Personal strengths and weaknesses are not that far apart: Often a weakness also has a (hidden) strength. Therefore, you can try to accept your weaknesses and use them to your best advantage.