Earn more than the average minimum wage with these part-time positions
Are you looking for a part-time gig to make some extra money? A part-time job might be a good idea if you are a high school or college student looking for a summer job, need to pay tuition for your Master's degree, want to study or travel abroad, or simply want to earn more money while working full-time.
It is definitely not difficult to find a part-time job. The trickier question is how to find really high paying part-time jobs. With the "classic" part-time jobs like serving or tutoring, you don't really earn much money. Or do you? Why not imagine yourself as a private tutor, for example, or as a waiter in a real high-end restaurant, where the tips are enormous? Even part- time workers can earn much more than the minimum wage if they're smart about it.
We'll tell you how and reveal our 17 favorite high paying part-time jobs in 2022!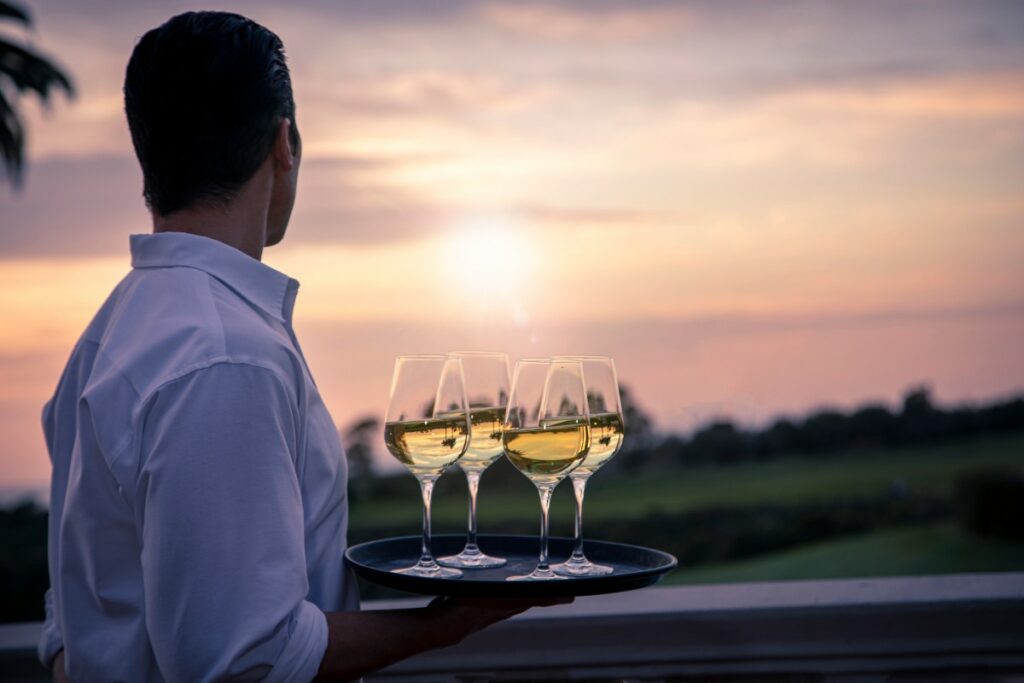 Why take a part-time job at all?
Working part-time next to your studies or other endeavours gives you a tremendous amount of financial freedom. You will be able to afford those small extras each month, whether it's going out to eat at nice restaurants with your friends or treating yourself to a getaway to the spa every few weeks. You can also put the money into your retirement savings or pay off debt. Maybe you want to take a trip around the world soon? If so, it's also a good idea to work part-time for a while. How does $1,000 extra per month sound compared to, well, $0?
The good thing about many part-time jobs is that, in most cases, you don't need a Master's degree to pursue them. Of course, the higher your education, the more likely you are to find a high paying part-time job right away. But believe us, for the best part-time jobs, you just need to be passionate and creative about what you do!
Don't work excessive hours to earn more than the average pay
Does earning more at a part-time job equate to more hours? Definitely not. There are certainly well paying part-time jobs where you don't have to work your butt off. For many, it's all about your own productivity and final results anyway. Check out these cool jobs to get an idea of what you could be doing and to help you with your job search:
1. Blogging
What is behind the idea of blogging? Blogging means that you write articles about a specific topic, build an audience, and eventually sell products to that audience.
A blog of your own – even if it is of very high quality and professionally produced – does not directly entail big profits. Behind a successful blogger is a considerable investment of time: anyone who wants to establish themselves professionally in this area therefore needs a lot of patience. Discipline and professionalism are basic requirements if you really want to earn money with blogging.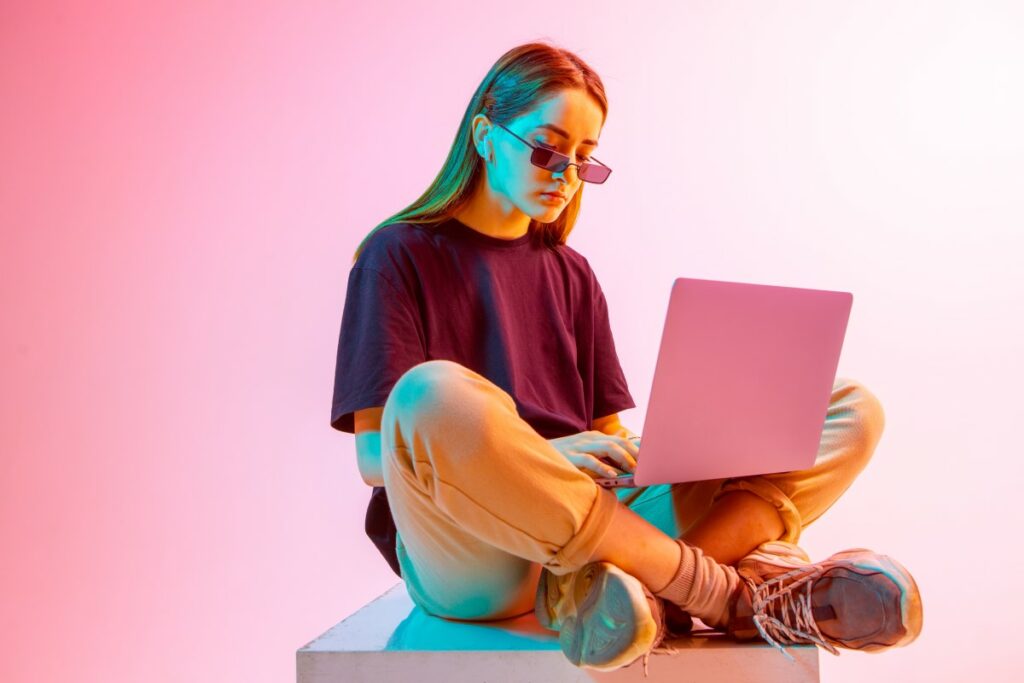 That's why you should look for a niche. Because if you find a niche for your topic, you will reach a clearly definable target group and can thus build up a readership that is precisely specified and loyal. And it is exactly this target group that is lucrative for advertisers who, for example, want to place advertising banners on your blog. Once you've created a niche and built a regular audience, you can make some real money! The best thing about blogging: when it's up and running, it's on. You won't have to invest as much time as you did in the beginning.
Ways to earn money with a blog:
Direct marketing: In direct marketing, the blogger rents the free advertising space on their site directly to the advertiser.
Sponsored posts: Sponsored posts are a way for bloggers to earn money not through advertising, but through editorial posts. You write positive articles about a specific product or topic.
Affiliate marketing: Affiliate marketing is about referral marketing. Authors receive a commission if they recommend a product or service in their articles and a reader follows the recommendation.
Pay-per-click advertising: Pay-per-click ads are a straightforward way to place ads on your own site and earn money through your blog. Billing is per click – the more traffic a blog has, the more profitable it is to integrate ads.
2. Private Tutor
If you are particularly good at one subject or field, you can work as a private tutor.
It is very helpful if you can explain things well and generally enjoy working with people. As you teach well and gain more and more experience, you can gradually increase your hourly wage. You can also teach whole groups and earn more per hour.
Tip: You can earn up to $100 per hour if you are a certified teacher or can help people prepare for college tests.
3. Translator
Working as a translator is a very high paying part-time job if you are fluent in one or two languages other than English.
If you have solid knowledge in a particular field (perhaps because you also majored in business or IT at university), you can approach companies and translate software or technical material, for example.
4. Fitness Instructor
Become a fitness instructor or even a personal trainer to share your passion with others and help them achieve their health goals!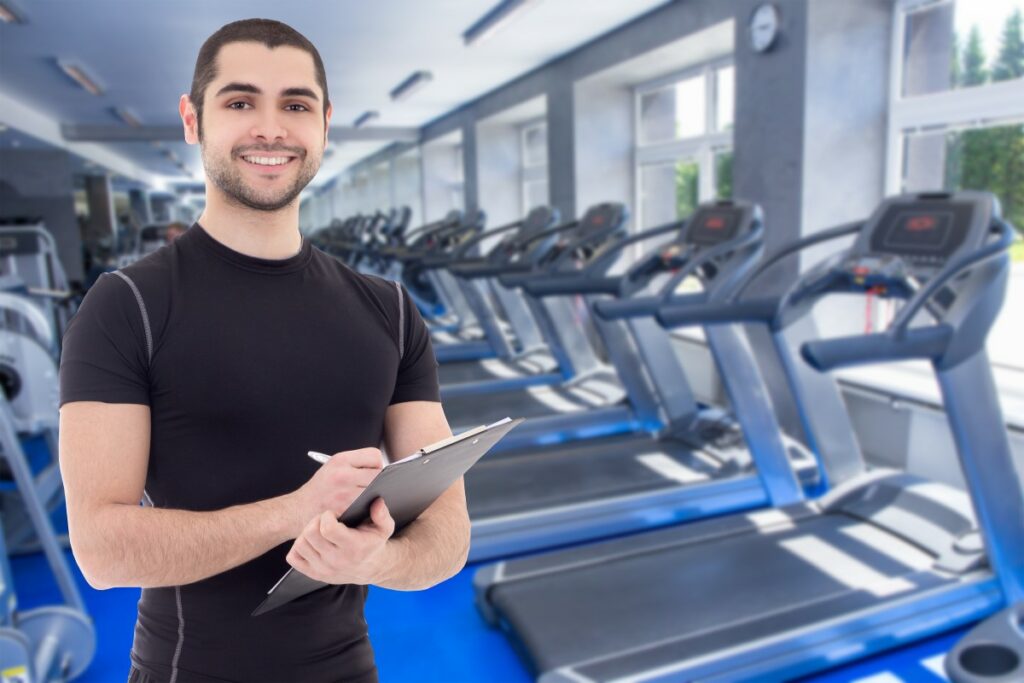 With this part-time job, you can earn a decent hourly wage and work out for free as most gyms allow you to use their facilities for private purposes.
5. Landscaper
Do you enjoy being outdoors and getting your hands dirty?
Then you might want to consider finding a part-time job as a landscaper. If you already have experience in mowing, trimming, planting or weeding, it's easy to find a job. You can look in the more affluent areas of your city to earn a higher hourly wage and secure some good tips, too!
6. Digital Marketer
If you enjoy working from home and want to have a lot of flexibility, you should look into a job as a digital marketer.
An online marketing manager – also called a digital marketing manager – is an all-rounder. Their main task is to make a website or online store visible on digital media and to optimize reach and conversion rates.
If you just take a few courses on digital marketing, you can easily build a knowledge base and quickly find clients. This side hustle could also be especially interesting for people who are already working in this field and want to have a client or two on the side to earn some extra money.
7. Physician
If you went to medical school and still need to pay off your student debt, you can find some really high paying part-time jobs as a physician.
For example, you could take shifts on weekends, make home visits, or hold lectures at university. You can choose your working hours completely freely and balance your schedule with your full-time work. You can also take on temporary assignments only and make sure that you can rest every other weekend.
8. Nurse Practitioner
Practical nurses are virtually always in demand and you can get a top paying part-time job even without a Master's degree!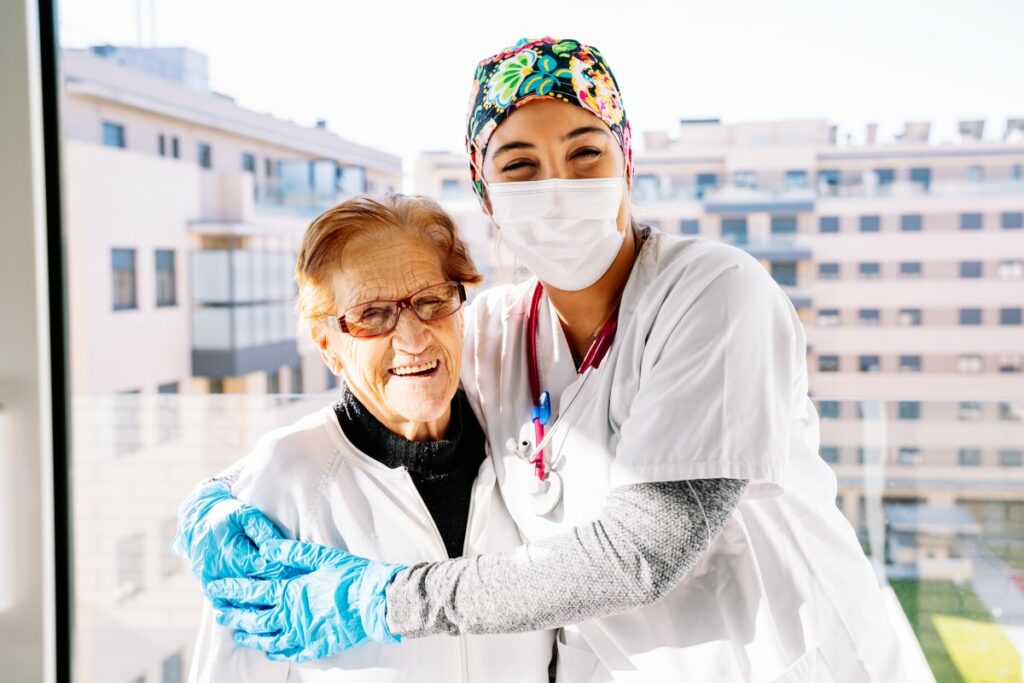 As a nurse or health professional, you can also choose how long you want to work and in which area you would like to practice. If you choose to make house calls, you can truly earn that extra money. Weekend and night duties are also very well compensated and you can easily put some money aside.
9. Delivery Driver
Working as a delivery driver is a great part-time job if you enjoy being on the road and not sitting in front of a computer all day.
You can search for open positions at Doordash or Postmates, for example. It's important to have a clean driving record and be dutiful and always on time.
To make the most money, you can sign up for any delivery apps that are available in your city and choose deliveries based on how much you get paid for the task. You can also keep all your tips, which is a great advantage.
10. Server
If working around people is your thing and you don't mind hard physical labor either, serving might be just what you're looking for.
This part-time job is especially popular with college students because restaurants are often looking for temporary help, especially on the weekends. Weekend work is also beneficial because you get a higher hourly wage and more tips because the customers come in such large numbers.
11. Pet Sitter
This may not be the highest paying part-time job, but definitely the most fulfilling!
Who doesn't want to take care of pets and get paid for it? And if you stay overnight or additionally mind the whole house in case the owners are on vacation, you can earn up to $100 for overnight visits!
12. Personal Chef
Are you a great cook and want to take it to the next level?
You can cook for families on weekdays or serve special romantic dinners on weekends. You could also try to get a job on a yacht or an exclusive mansion and cook for the people there! You won't have too many duties and you can enjoy the rest of your time while there, just like a little vacation.
13. Physical Therapist Assistant
A physical therapist assistant works under the supervision and guidance of the physical therapist.
That means you don't have to be a full-fledged physical therapist to find work. So this can be a great part-time job for people who are still in school, or for people with experience and qualifications in a similar field. You can choose to work in a hospital or private practice.
14. Librarian
Part-time librarians typically work after hours, evenings, and weekends.
This makes it a great part-time job for people who have other responsibilities during normal working hours. It's not a very stressful job most of the time and can earn you a good buck.
15. Master Marijuana Extractor
Master Marijuana Extractor? Is that even a job? Definitely!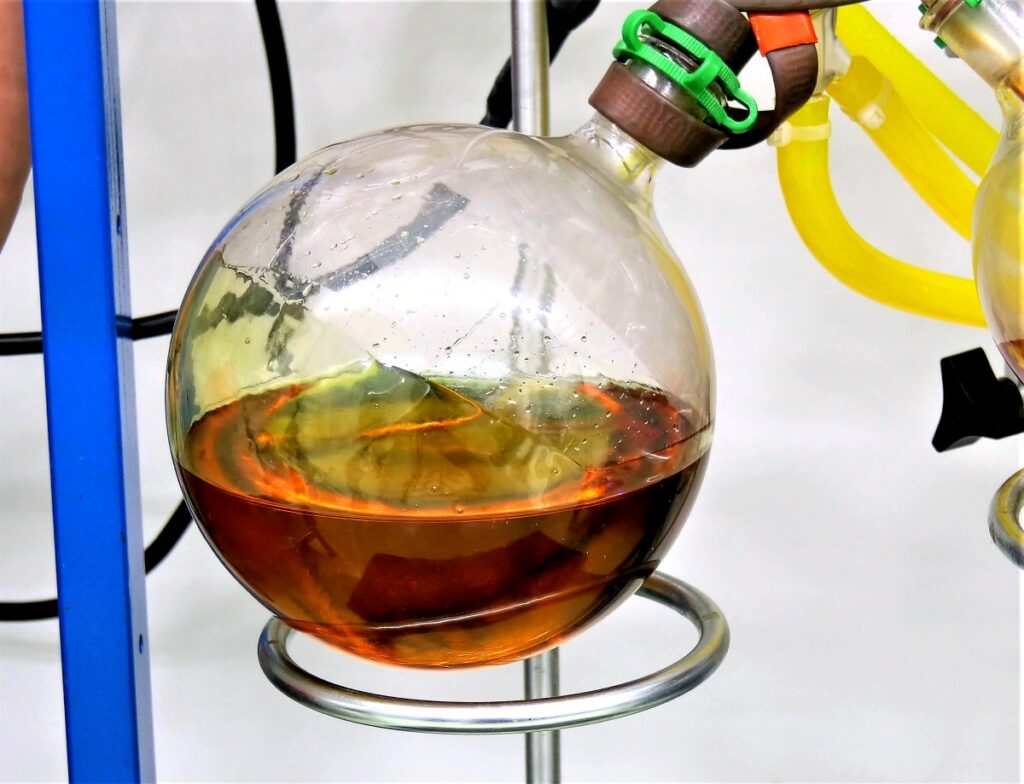 A marijuana extractor prepares plant material and equipment for extraction. They use butane or other extraction solvents to extract cannabis safely. After extraction, they process everything. The salary is well above average, but also requires a degree in botany, chemistry, or pharmacology.
16. Bereavement Coordinator
Bereavement coordinators help people who have lost a friend or family member to death or terminal illness.
People in this profession perform a variety of tasks, such as organizing funerals or memorial services, arranging counseling, and providing information to the bereaved. Part-time work as a bereavement coordinator is one of the higher paying part-time jobs and is ideal for people who want to combine the logical with the emotional.
17. Online Dating Ghostwriter
An online dating ghostwriter helps their clients create interesting profiles on dating apps.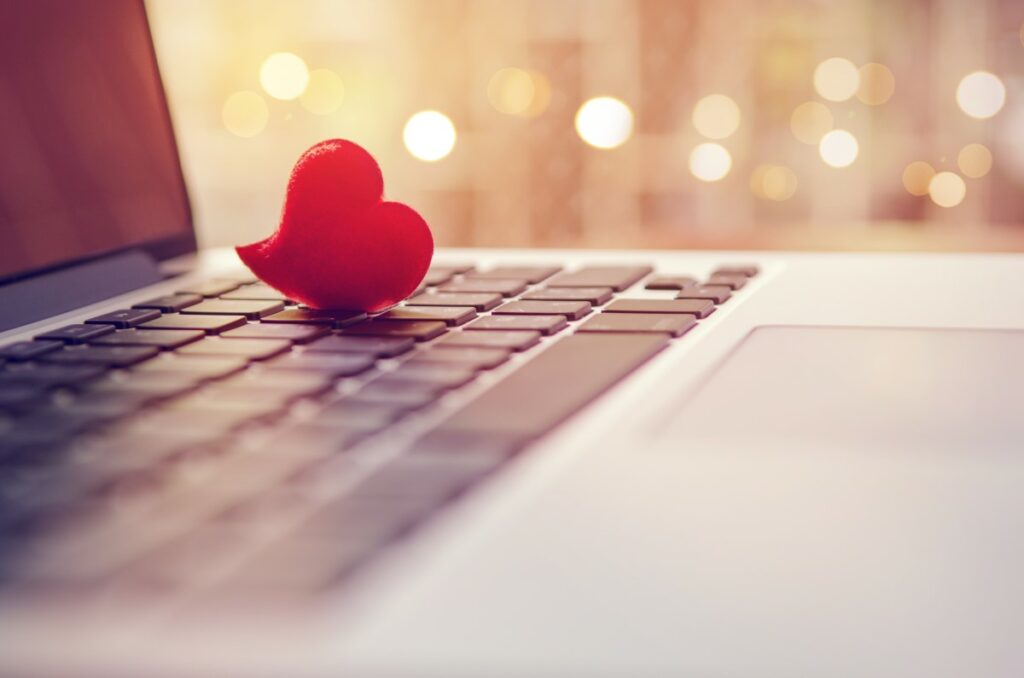 Essentially, they pretend to be their clients, at least until their clients feel ready to take matters into their own hands or actually meet their partner in person. If you're good at writing romantic profiles and have a knack for finding well paying jobs in this field, you can easily make good money doing it part-time!
Job search: where to find jobs
Where to find these high paying part-time jobs?
There are various sites online, tailored to the needs of the particular seeker. For example, there is a site that offers hourly work assignments and one that specializes specifically in work for freelancers. Craigslist is best for local jobs and CoolWorks really good for seasonal work. If you look for a remote job, you can have a look right here or check out these part time jobs for students and recent graduates.
How to land a high paying part-time job
What field would you like to work in and what are your talents?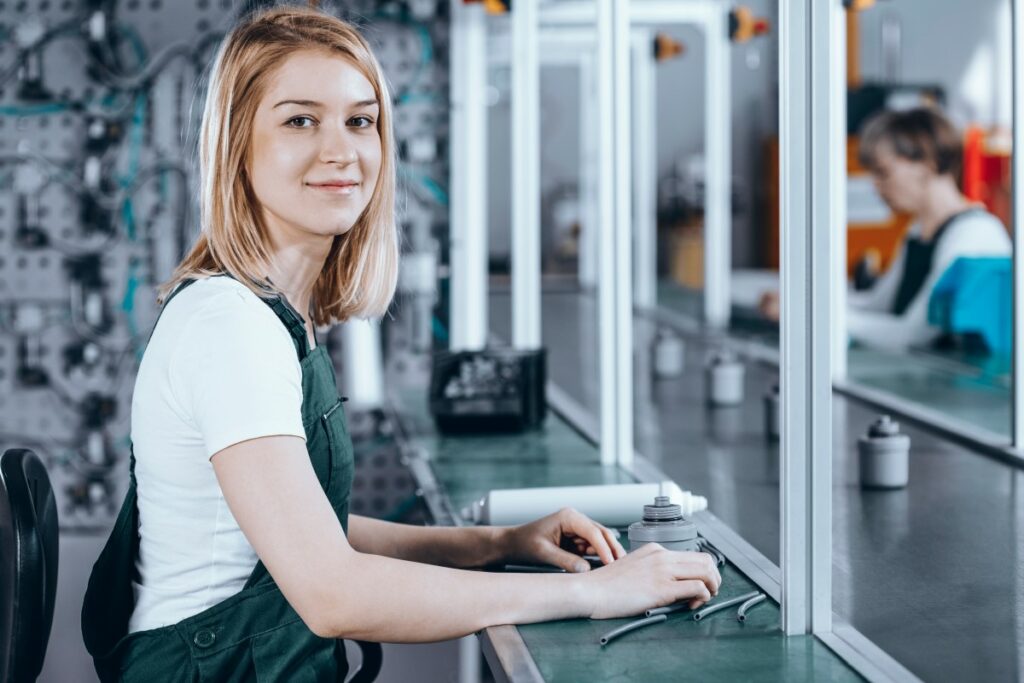 Think about it beforehand and create a list with your preferences. Remember that what you are good at will pay well. It doesn't matter if you have a degree in a particular field or already have a lot of experience. If you're good with people, you can use that to your advantage and find a well paying job in the social services field. If you like to work night shifts because you are a night owl, you can easily make good money doing that. Maybe you have a special talent or skill that other people don't have? For example, you might be very good at fixing things, have great analytical skills, or speak several languages. That makes it easy for you to find a high paying part-time job in your field!
Legal aspects
The difference between a full-time job and a part-time job is defined by the number of hours an employee works per week. Full-time employment is usually defined as at least 40 hours per week, while part-time employment is usually at least 20 hours per week.
Part-time work is treated the same as full-time work under federal law for all practical purposes, specifically, the Fair Labor Standards Act (FLSA) applies equally to both types of workers. Under the Employee Retirement Income Security Act (ERISA), an employee who works 1,000 hours or more for a company in a calendar year is treated the same as a full-time employee for retirement purposes. The U.S. Department of Labor uses a definition of 35 or fewer hours per week as part-time employment.
Part-time jobs FAQ
What are great part-time summer jobs?
– Summer Camp Counselor
– Babysitter/Nanny
– Summer Intern
– Lifeguard
– Server
What's a high paying part-time job?
Working part time as a warehouse worker offers you a high paying salary without the need to have specific qualifications.
Where can I find part time jobs?
– Indeed
– FlexJobs
– Skip the Drive