"Why do you want to leave your current job?" That's a tough interview question – isn't it?
In this article, we will provide you with a guide so that you will not have difficulties in giving your reasons for quitting a job during your job interview. We will also list the most common reasons for quitting a job and filling out a job application for a new position.
Most common reasons for leaving a job
What makes people go back into job search? Why are people going for a job transition? Here are the most common reasons for leaving a job:
Searching for a flexible schedule. (Maybe you want to change from a full-time job into a part-time job to have a better work-life-balance.)
An opportunity that fits more with your career goals.
You want a career change to progress and learn different things.
Personal circumstances. (Maybe you have to be closer to your home, because of your parents are in need of care and your are the primary caregiver.)
You're in a state of boredom because your workday is full of boring tasks. (Your job should inspire you again. Tip: Maybe you should look for more responsibility.)
You don't get along with the co-workers or the boss at your current place of work.
Health issues. (Caused by stress because you had too many tasks to deal with in your previous job. And now you're looking for future employers with a different company culture where employees aren't overwhelmed with work. Or family circumstances have changed and someone in your family is dealing with health issues and needs more help.)
So there are many reasons to leave a job, and each one is a valid reason. However, for a successful job search that leads you to your perfect job, you need to know how to respond when your potential employer wants to know the reasons for your job change. Don't fall into the trap of giving an unfiltered answer. Below are really good interview tips to help you get the right job.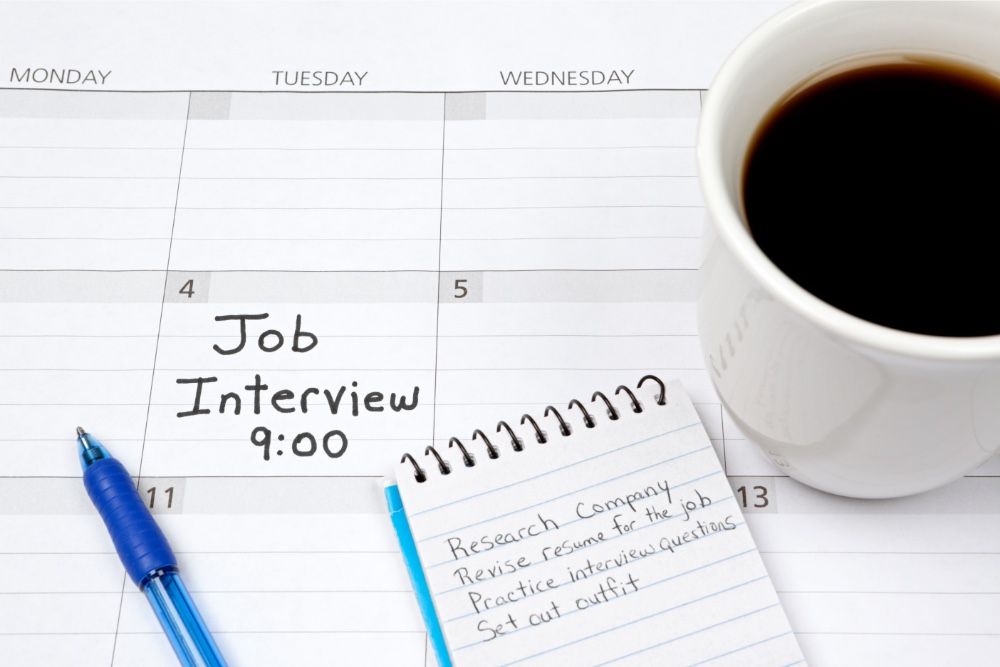 Pro Tip: Write down some key points, because that will help you to be well prepared for this job interview question, and you will be more relaxed.
Same question – different ways an employer will phrase it
Why have you quit your last job?
What was the reason to leave your last job?
Why did you move on from your last job?
Why are you going to quit your current job?
What made you leave your last job?
What made you go on job search again?
You worked less than a year for your previous employer. Why?
Of course, your answer will depend on your personal situation, but there are also some general rules for stating your personal reason for changing jobs.
In general: How you should respond to the question about the reasons for leaving a job
❌ Don't be disrespectful or negative about your current employer! Bad behavior is always a no-go. Why? Because that sounds unprofessional and presumptuous, and you'll destroy your chances of getting a new job. Prospective employers will always think that you will do the same to them when you leave. So never badmouth your past employers!
❌ Don't share personal reasons like "I don't feel like I'm being valued." Or answers similar to "I don't feel like I'm getting paid enough." Because a hiring manager or your potential employer will worry, "Am I bringing a bad apple into the company?".
✅ If this is the case, say that you are leaving your current employer on good terms! This is attractive to a hiring manager because it takes away the impression that you might have a skeleton in your closet. So to dispel doubts, it's helpful to say this in the job interview.
✅ Choose acceptable reasons for leaving a job which don't raise any red flags. For example:"I'm ready for a new challenge that will help me in my professional development."
How to communicate the reason for leaving: Seeking professional development
Career growth is a really good reason to leave a job, because growth is good. But even if this reason is valid, it's still important how you come up with it.
❌ "At my current company, I have applied several times for a more senior position but have not been promoted, which shows me that they do not appreciate my sales skills. Because of this, I am demotivated in my current position and feel that my current employer is holding me back, which is why I am looking for career advancement."
Why would that be a bad answer?
If you talk badly about your former boss, you give the impression that you haven't progressed in any way. This is unattractive and will block your path to a future job.
✅ So this is the better way: "Although I enjoy my current job, I feel that I am always in my comfort zone there. For my professional development, it is therefore time to put all my expertise and skills into a new challenge."
In both answer examples, the same reason is given for why you left your last job. However, as you can see, it makes a big difference if you phrase it differently.
How to answer the job interview question about personal reasons or a longer time off
As mentioned earlier, the interview question "Why did you leave your former job?" is tricky because talking about your feelings or about a bad work environment at your previous job makes you act like a victim. To convince a hiring manager or your future employer to give you the new job, avoid this at all costs.
❌ Do not mention in detail if your family circumstances have changed or if you have had to deal with health problems. Future employers always wonder if you are focused at work or if there are too many things distracting you.
✅ Maybe you had to take some time off from your last job for specific reasons and then focused on the positive in the interview. Or you may have decided to stay home as a stay-at-home parent. Share that you've made progress during this time, and mention some new skills you've learned since you left your last job that you can now use at your new organization.
❌ Even if you've traveled the world, don't mention the beach parties and that you woke up at noon.
✅ Focus on what you have learned and what you have discovered in different cultures.
You left your previous job because you want a more flexible schedule
What you didn't like about your past job was sticking to a 9 to 5 schedule. However, if you give as a reason that you want to be more flexible, be careful, because it might give the impression that you are lazy or unreliable.
❌ "In my previous job, I was tired of working 9 a.m. to 5 p.m. all the time. I want to work flexibly so I can travel the world or always be there when my kids need my help."
Your future employer will worry if they can really count on you or if everything is more important to you than work.
✅ It's better this way: "In my last job, I found that I am more productive in the early morning and late evening. To put all my productivity into my job, I look for a flexible schedule where I can live and work according to my personal biorhythms."
Reason to leave your last job: You got fired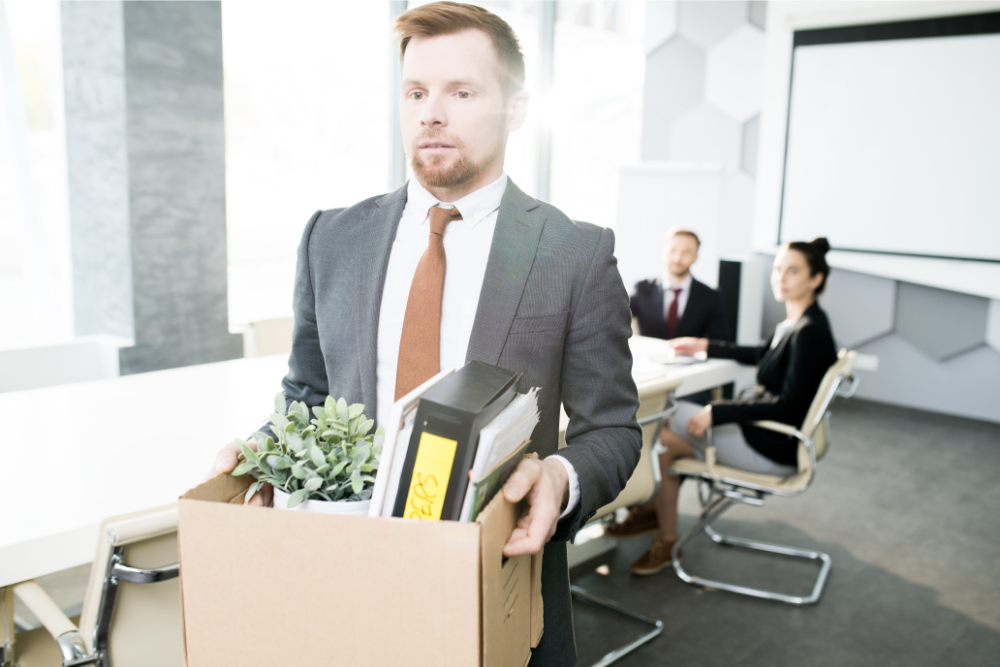 Let's imagine the following scenario. You left your last job because you were fired. Perhaps because the company downsized. How to communicate this in an acceptable way to future employers in job interviews?
❌ How not to: "Well, one day I came into the office and my employer handed me a letter and I packed my things. And here I am today with my job application."
✅ How to instead: "I worked for a game company for six years, and in the last three years we spent millions of dollars developing these two games, neither of which sold very well, unfortunately. And so my former employer lost millions of dollars. It's nothing personal, it just happened. But it opened up a great opportunity for me to apply for this dream job that I found on your website."
The best thing about this answer to the interview question, "Why did you leave your last job?" You're giving your potential employer the real facts, but in a very neutral way. Perfect!
Also a possible scenario is: The company reconstructed.
Maybe your company has new management that is making a lot of changes.
❌ "I had a really great time in my current position until management changed. The new management has turned the company upside down and I can't get along with them."
Would you suggest this candidate for your new position?
✅ "Recently, our department was downsized and some of my tasks were outsourced. That was really important for the realignment of the company. Everything I have learned, I want to bring to your company. I know I can grow with a new challenge, and I'm well prepared to take on more responsibility. I've already taken some online courses that have helped me prepare for this management position."
Another scenario: what if you were fired because of your attitude or performance?
To be honest, this is the worst case scenario, it shouldn't happen, but it could. So how do you handle this situation when applying for a new job? First and foremost, you should think about. What skills can you bring to your new employer well and which ones do you need to improve? Because if you don't analyze this for yourself, it will happen again.
And if you know how to improve your skill set, you'll be able to answer questions like these in the interview:
✅ "In my last position, I worked at ABC Company as XY for almost 4 years. During that time, I learned a lot and we achieved results, such as the expansion of the company. One day, my former employer felt that the vision of the company and my strengths no longer matched. That's why I'm here, to bring all my experience and what I've learned, my skills and my contacts, all my talents to this new position."
Keep it simple and short! Stay completely neutral and don't bad-mouth others. And don't take too much time for this job interview question.
You want to return from self-employment or resume a full-time job
Maybe your self-employment was a failure. Do not communicate negatively, but rather focus on the positive sides and what you have learned.
❌ "It was too much of a challenge to run my own business, and it didn't turn out the way I wanted."
✅ Rather, mention the experience and skills you've gained running your own business and then take advantage of employment. "Running my own business has been a great opportunity to grow. I learned a lot about time management and how to streamline my processes. But I realized I lacked teamwork, and I'm more of a team player type than a solo entrepreneur."
When you left your past jobs because you are a job hopper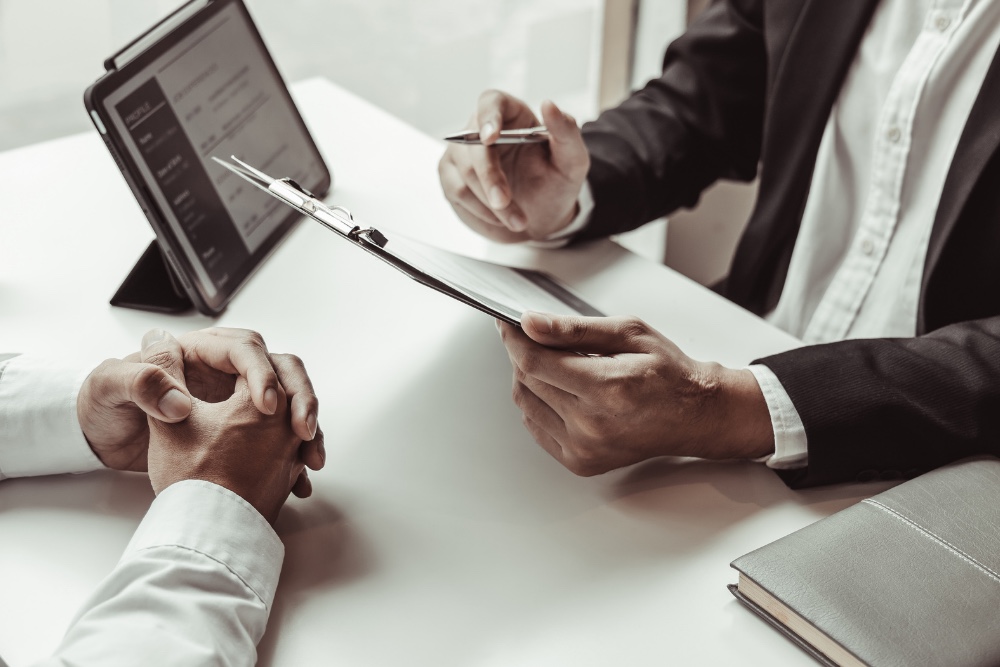 A job hopper is a person who only lists jobs on their resume that have lasted 0-2 years. If your potential employer looks at your resume and sees that you have jumped from job to job without making a long-term commitment, they might fear that you will also leave this new employment after a short time. This is because it will cost the employer a lot of time and money because they have spent a lot of money and time on the recruitment and onboarding process.
In this case, your prospective employer will not only ask, "Why did you leave your last job?" but also about your previous jobs. Or "Why couldn't you stay longer at one job?". So give a good explanation for your job changes so they don't think you're a person who got fired a lot or that you weren't able to make good job decisions for yourself.
An employer wants to be sure that this time is different, and please keep in mind that they have already seen that you are qualified and interested, and that is why you are invited to their interview.
❌ Don't explain one job change after another if you run the risk of dragging out the discussion. Citing different reasons for leaving a job makes it seem like you're not sure what you want or need.
✅ Focus on a common reason for all your job changes. "Yes, I have changed jobs a few times in my career, and I have left each job for a specific reason. I've taken some time to reflect on myself, and in doing so, I've realized that there's a very important criteria that I wasn't aware of before that makes me happy in my job. So I'm really clear about how to make my career decision and whether your company is the right one for me."
Be positive.
Take the responsibility and don't try to hide.
Keep it short and simple.
And then go on with the interview.
Acceptable answers for leaving a job in a job interview
✅ "I want to leave my current job, because I'm ready for a fresh challenge with an exciting new company that has ambitious plans for the future."
✅ " I have thoroughly enjoyed working for my former employer and we have achieved some great goals whilst I was there. I left on good terms and we are still in touch. However, to go forward on my career path I want to work in your company to put my skills in a good use and to learn some new skills."
✅ "I'm really grateful for the opportunity I've had to work with this company over the last few years, and we've taken the company from X to Y, and I've met a lot of great people. But I feel like it's time to make a change because I want to take the next steps for my career growth. And in your company I have found a work environment that is more challenging and where I can use my expertise and skill set well."
Follow this career advice when you want a career change
Answering difficult interview questions like "Why did you leave your last job?" isn't a big deal anymore, is it?
The preparation you can do based on this article will take away the nervousness so that you will be able to dispel any doubts that arise. Stay positive and always focus on what you can bring to the new company.