High paying low-stress jobs after retirement
How do you want to spend your retirement years?
Does getting a stress-free, fun job to earn some extra money to supplement your retirement income sound like a good deal?
Many retirees and senior citizens are looking for low-stress jobs after retirement, perhaps to pursue a passion project or simply try a new job that pays enough to earn some extra cash and have more money available for personal hobbies or the next vacation.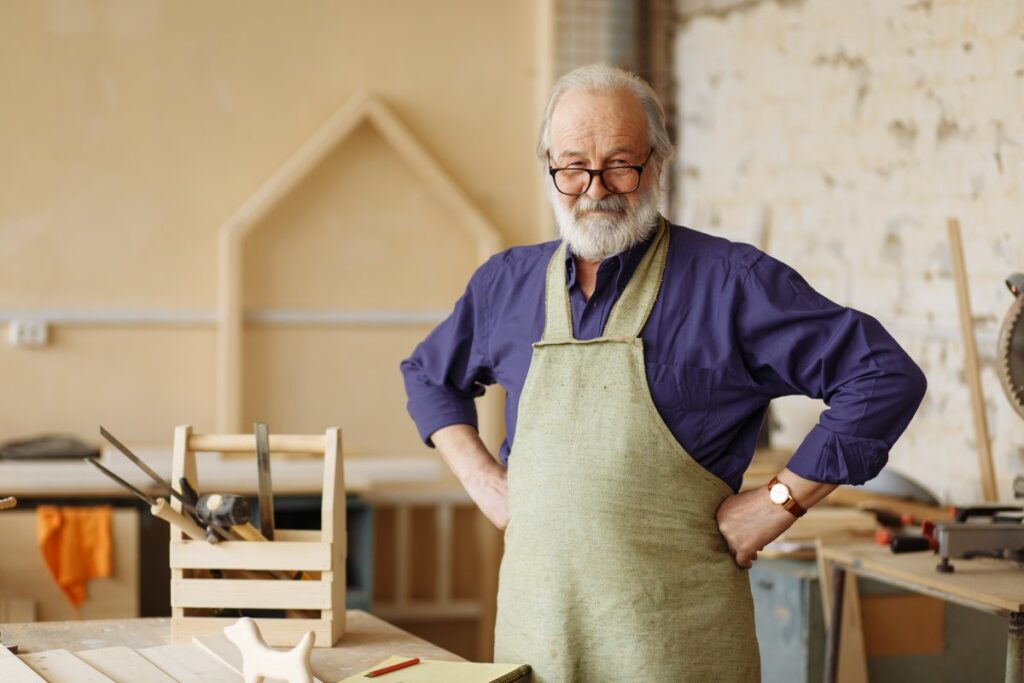 Why is it so important for post-retirement jobs to have a low stress level?
Many senior citizens have had busy lives, spending a lot of time earning good money in jobs with high stress levels. Therefore, you should definitely not try to supplement your personal finances by working a full-time job in your old age. You should try to put the stress of making money full-time behind you and instead spend time focusing on your health and hobbies.
That said, you can, of course, take on a part-time job or a volunteer role to take on more responsibility and spend your free time in a meaningful way.
Flexible retirement jobs with flexible working hours (part-time jobs for seniors at home are best) offer the ideal low-stress employment while providing enough money to supplement finances and perhaps even strong benefits, such as a completely flexible schedule and a great hourly wage.
We've created a list of the best jobs that don't cause much stress and are quite high paying jobs at the same time. Maybe you can get a great idea from this and even find the perfect job!
10 of the best low-stress jobs for after retirement
There are many available jobs and some even with increasing demand. We've found the best low-stress jobs after retirement:
1. Start your own business
This may not sound like a low-stress job at first, but it's actually an excellent low-stress job! Being your own boss offers incredible benefits. Best of all, you can do it in a completely stress-free environment by deciding in advance exactly how many hours you want to work. This might be a good idea if you want to work part-time from home.
Maybe you've always had a passion for writing? You could become a freelance writer and spend time writing articles or newsletters for businesses in your area. If you're really good at it (maybe you even have a bachelor's degree in the field or experience from your pre-retirement job), you can earn a well-paying salary for your services.
2. Sell your hobby
If you've always enjoyed tinkering in your garage and are quite creative with your crafts, you might as well spend your retirement selling what you enjoy most! If you're crafty, you could make woodwork or sew and knit. You might be able to get online yourself, or you might have a daughter or grandson to help you put the whole project on the Internet! This way you can sell your handmade items (on Etsy, for example) to people all over the US and maybe even the world. This is also a fantastic idea for running your own business on a low stress basis during your retirement years!
3. Become a virtual assistant
A virtual assistant is a great, low-stress job if you would like to work from home. There are some mandatory skills, for example, for many jobs you need some computer skills, but for the rest the company will just train you. A virtual assistant mostly provides online customer support for companies. They will interact with customers via phone calls or texts. Other jobs may include administrative tasks similar to a secretary's duties. Pay varies depending on the company, but on average, you can earn about $16 per hour doing this type of work.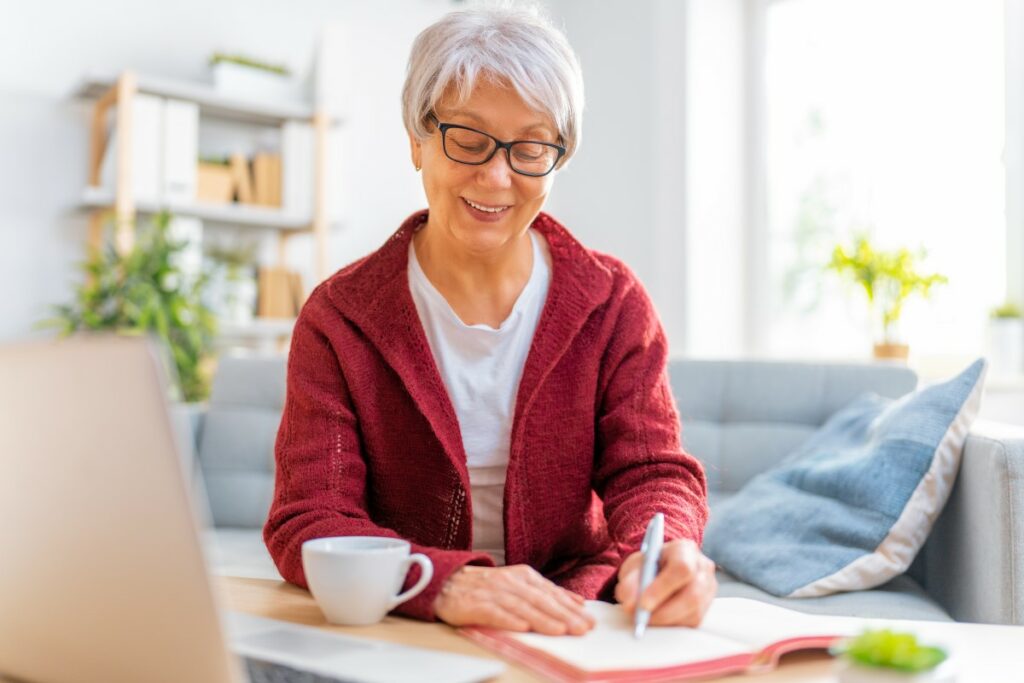 4. Land house sitting jobs
One of the best jobs to spend your retirement years very comfortably is to become a house sitter! All you have to do is stay in the homes of vacationers and take care of the cleaning and housekeeping. And this, of course, comes with free accommodation. Therefore, it is a particularly great job for seniors who like to travel around the country with little effort. The job usually doesn't require any professional skills, but it does require a pretty high level of responsibility, as people entrust you with their house and garden. Most people who are looking for a house sitter are pet owners. Therefore, you should like dealing with animals and also have enough energy to feed them and maybe take them for a walk or even go to the vet.
5. Become a gardener
This is perhaps one of the healthiest and least stressful jobs after retirement! It's also very enjoyable and may not bring in the big bucks, but it does bring in a lot of great extra benefits and perks: first, you can spend your retirement years outdoors and keep fit by doing physical work. This also benefits your mental health. Spending time in nature releases happy hormones, and gardening reminds us to live in the present. That's why it's like meditation. Gardening and landscaping is not particularly difficult, but it would be good if you have a green thumb when it comes to plants and flowers.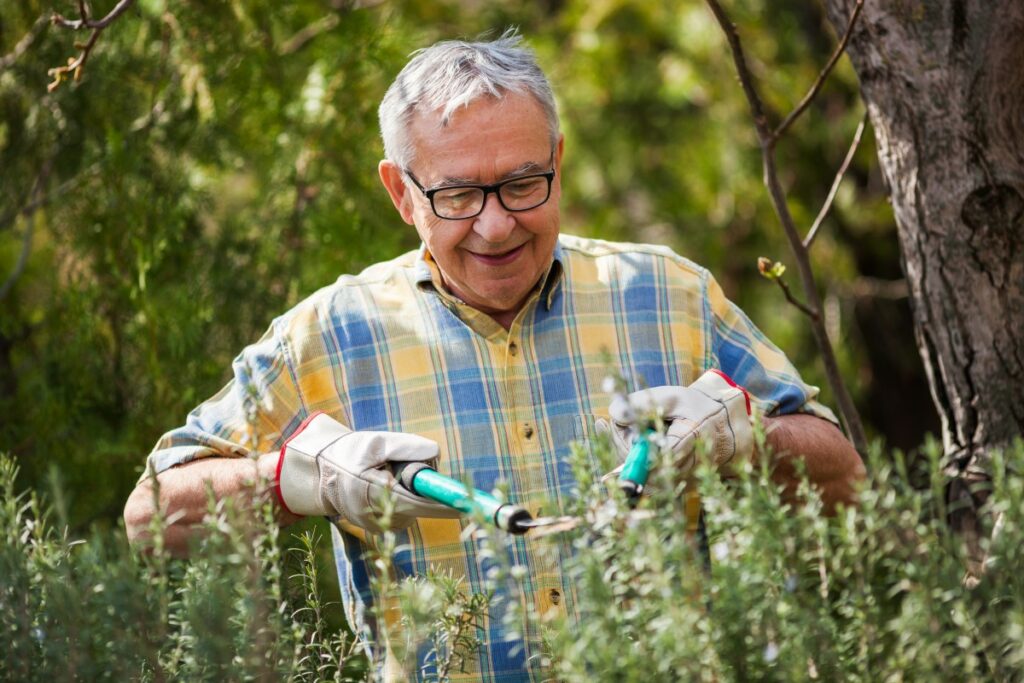 6. Work flexible hours as a driver
Especially if you are looking for flexible working hours – for example, if you also have to take care of grandchildren or even have another job – driving could be a good option for you. As a driver, you can arrange your schedule and work hours to suit your needs. Drive people, deliver packages, or even groceries! It's entirely up to you. All you need is a driver's license. If you want to earn more money, you can try driving at night on weekends. Of course, this job shouldn't stress you out too much, but maybe you're a night owl anyway or like to get up very early in the morning: perfect for delivering groceries or even newspapers!
7. Use educational background as a tutor
Another job that is high paying and offers low stress is teaching. You could become a private tutor if you used to work as a teacher and have special skills. Or maybe you are just good at languages or math and like to explain things to people, especially children? In the US, there are no rules about who can and cannot become a tutor, so you can just start and find clients right away! Tutoring is definitely a job that older people enjoy and is completely stress-free.
8. Become a tour guide in your city
Working as a tour guide is one of the most exciting and best jobs for seniors over 60. This job offers many benefits, because you can show people from near and far the best sights of your hometown and give them a great experience during their trip. Plus, you get to meet new people all the time and maybe even make new friends! The money isn't bad either, especially when you include the tips you might get!
9. Take a government job
Government jobs are great for retirees who want to work in a professional retirement job. The level of responsibility is high and there are some additional benefits such as health and dental insurance. Government jobs are well-paying retirement jobs that don't cause much stress because they are usually only 10 to 15 hours per week. Examples of a flexible part-time government job include: park ranger, park aide, jobs in tourism, administration, or community-oriented jobs.
Where to apply?
There are many websites of government agencies that you can contact. On these websites you can find out about all kinds of government positions and thus find a position that suits you:
10. Be a reliable handyman
Last but not least, a great and well-paying job with flexible working hours and little stress: handyman. All you need in terms of experience is some skill with hardware and power tools. If you choose to work weekends or evenings on call, you can make even more money. To keep the stress down, you can choose to only be available at times when the regular workers are not available. This gives you the opportunity to find a steady client base right away.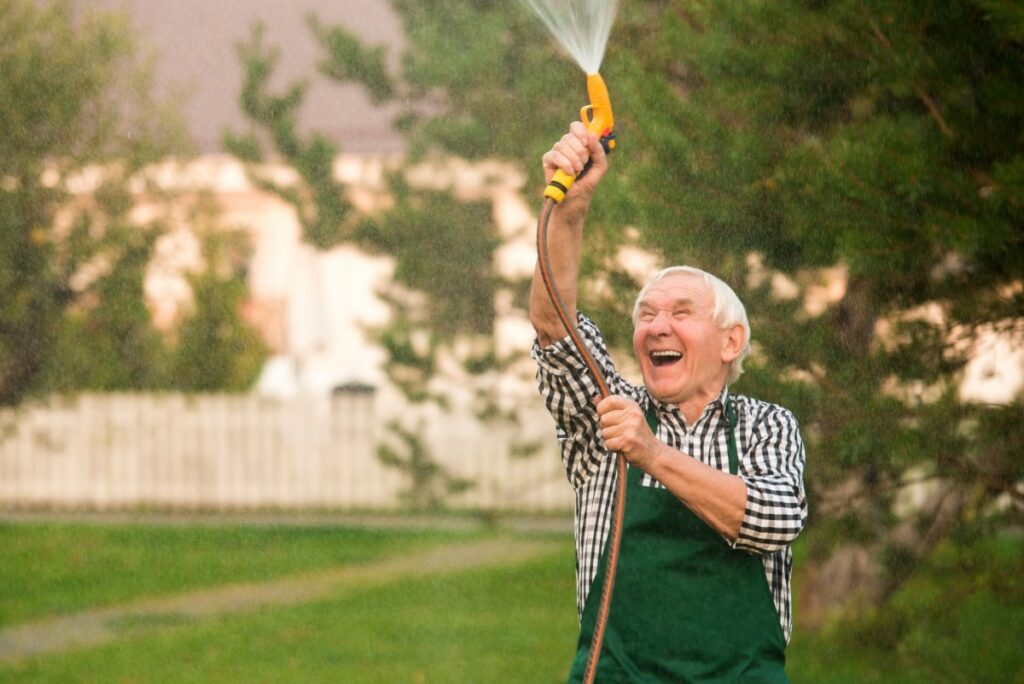 Learn how to find the best job for you in retirement
Before you decide on a job, consider what will motivate you in your retirement work. Often, retirees look for work not for the money, but for personal fulfillment. Many people also consider part-time employment to stay gainfully employed during retirement. The good news is that there are plenty of jobs available for seniors. It's time to start looking for jobs!
There are many questions you can ask yourself to help you find the best retirement job for you, including:
What motivates you to find a retirement job?
How much money would you like to earn?
What kinds of activities would you like to do at work?
What kind of work would you find fulfilling?
How much time do you want to spend working?
Do you want a lot of responsibility or very little?
How much flexibility do you want?
What would it be like to work from home?
Many of today's retirees see retirement not as the end, but as the beginning of a new and exciting chapter in their lives. Retirement can therefore be an ideal time to take on work that you are truly passionate about. By the way, almost any profession or professional expertise can become a small business opportunity in retirement.
The best post-retirement jobs allow you to work in a field that really interests you.
Consider jobs that you can take that are related to your hobbies or childhood dreams.
Consider jobs that allow you to do what you want.
Consider jobs that offer a flexible schedule.
We're sure you'll find just the right low-stress job after your retirement!
After retirement job FAQ
What are good jobs after retirement?
– Freelancer
– Driver
– Tax preparer
– Pet sitter
– Substitute teacher or assistant
Can I receive Social Security benefits after retirement and continue to work full-time?
You can receive Social Security retirement benefits and work simultaneously. However, if you are younger than full retirement age and earn more than certain amounts, your benefits will be reduced.
How many hours can I work after retirement?
You can work up to about 870 hours per year without affecting your pension benefit. Check with your home state to find out the maximum number of hours you are allowed to work.