Attention mid-level professionals: Looking for resume examples to advance your career?
For individuals in the middle of their career, it's often not that easy to write a resume that cuts to the point and still includes all the important career moves you've made so far.
Of course, you want to highlight when you started managing an entire team or achieved certain sales goals. On the other hand, you'll also want to mention when you started excelling in certain skills, and maybe even go back to your university days to specifically point out a project or accomplishment from that time.
But how can you do all this while staying within the usual scope of just one page for resumes? Do you even have to stick to a single page after a certain time? Maybe you can shorten the section on your education to make it work?
In this article, you'll find helpful suggestions for all of these questions, as well as a great example of a mid-career resume that can serve as a resource for job seekers.
💡 Tip: Read all the way to the end, because we'll give you a few more tips that are especially relevant for professionals with a lot of expertise as well as for people looking to change industry – plus: thosewho don't have that much work experience yet, but still want to get that mid-level position!
What is a mid-career resume?
As a mid-level professional, you will approach resume writing differently than a career starter with an entry-level resume.
A mid-career resume focuses primarily on the experience and skills you've acquired over the course of your career.
There is a little less emphasis on areas such as education, volunteer work or even personal interests. Therefore, it is important for a mid-level employee to write their resume as concisely as possible. It should highlight exactly those accomplishments and responsibilities that are relevant to the new position for which you are applying.
📝 Note: Especially if you have already had an extensive career with a variety of jobs, you should really only focus on the positions that are relevant to the current application.
For this, it is especially important to filter out certain core competencies and then skillfully place them in your CV. More about this in the further course of the article!
What is the ideal mid-career resume length?
Is a two-page resume appropriate for a mid-level position?
Know that a hiring manager will most likely prefer to read less than more. However, you don't have to limit yourself to a full page, especially if the work experience listed is relevant to the job you're applying for. So when is it appropriate to use more pages?
Anything under ten years of work experience should fit on one page; everything above can usually be accommodated on two pages.
💡 Tip: In mid-career professional resumes, follow reverse chronological order.
What does a hiring manager look for in mid-career resumes?
Now let's take a closer look at what hiring managers really pay attention to in mid-level resumes!
Is the CV tailored to the job description? → Individually customize your resume for each job opening you are applying for.
Is a career summary included? → At the very beginning, you should add a professional summary highlighting your most relevant experience in no more than four (short) sentences.
📝 Note: The basic concept behind this is to set the stage before you go into the rest of your work history, arousing the hiring manager's interest. Therefore, be sure to mention an important professional achievement right at the start.
Are your key accomplishments emphasized? → Whether through improved profit margins, higher employee retention rates or other accomplishments, your resume should show how you positively impacted your previous employers.
Are your job titles explained? → Don't just add new positions, always explain what results you achieved before your promotion.
📝 Note: The emphasis of your entire CV should be on development. Show exactly how your career has evolved. Has your job title changed? Have you been given responsibility for a team? Have you made any big wins for your previous company? Demonstrate what you have accomplished over time.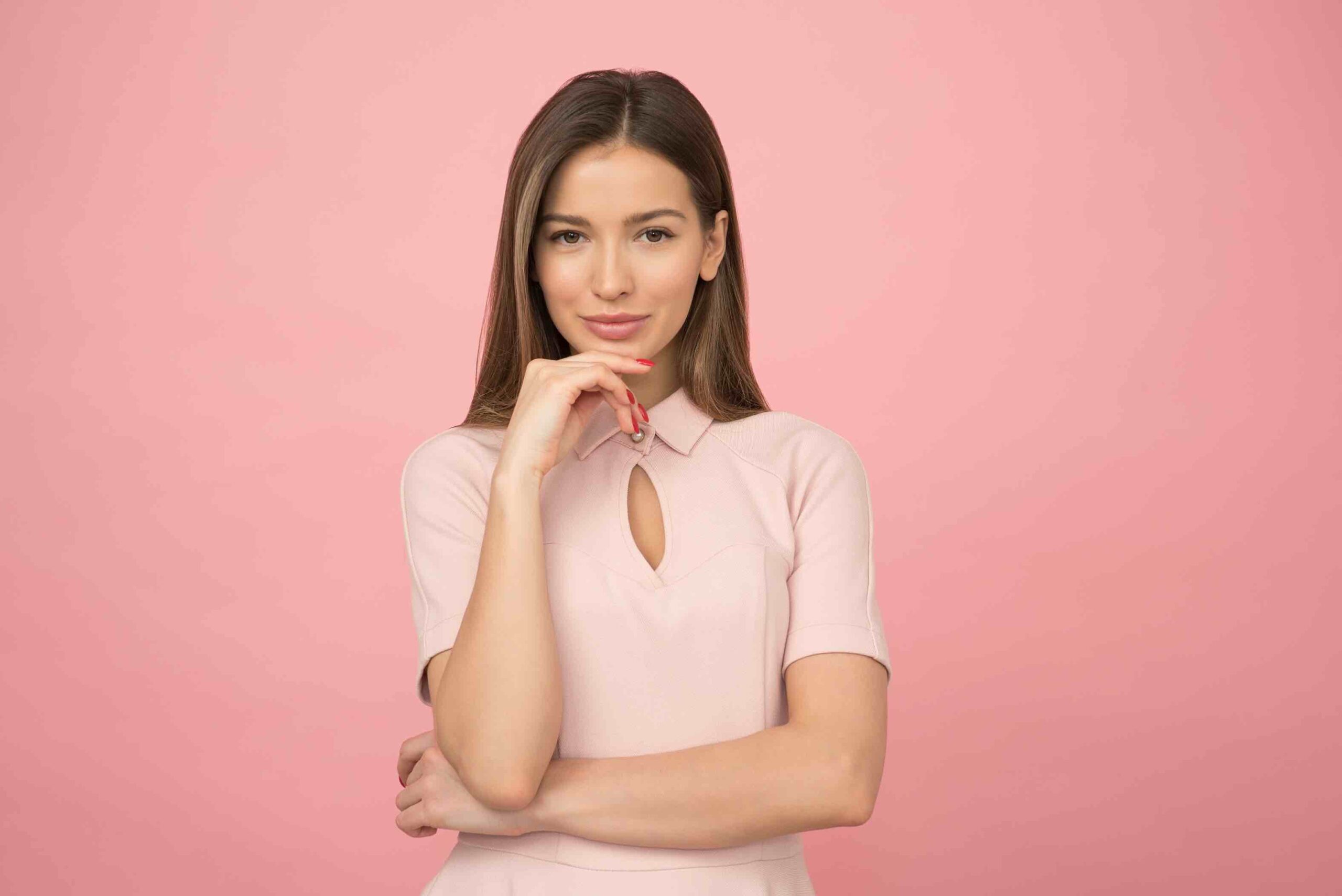 What are core competencies in the mid-level professional career stage?
Professional experience is the main component of any mid-level resume.
By listing only your most recent positions and pertinent details in bullet points, you can ensure that you are not "overdoing" it. However, you should make sure that you always include your core competencies and most important skills.
💡 Tip: You can include some of these skills in your summary statement if you don't have room to list them in the work experience section.
📝 Note: Consider "electronic gatekeepers" like ATS and Artificial Intelligence. Applicant Tracking Systems can be at the forefront of determining whether your resume gets shortlisted. Therefore, make sure you include customized keywords that pass these "gates"!
If you're not sure which core skills to list, take a look at the job description in your targeted job ad. There you can see exactly what competencies are required for the job and tailor your resume accordingly.
This can look like this:
Core competencies example
Customer care
Acquisition
Market analysis
Sales management
Feel free to elaborate on these points and include important soft skills in the details (such as creative thinking or leadership).
📝 Note: Our career guide has an entire section dedicated solely to soft skills. Be sure to check out this section when you're writing your application! (It's also very helpful after you land the job.)
Are you ready to write your own mid-level CV now?
Use our mid-career resume example to get a better idea of what your own resume should look like before you apply to a potential employer.
Expert mid-level resume template approved by hiring managers
This sample CV is from a person in engineering, but can be used by anyone in any industry. Simply replace the job-specific information with your own facts and figures.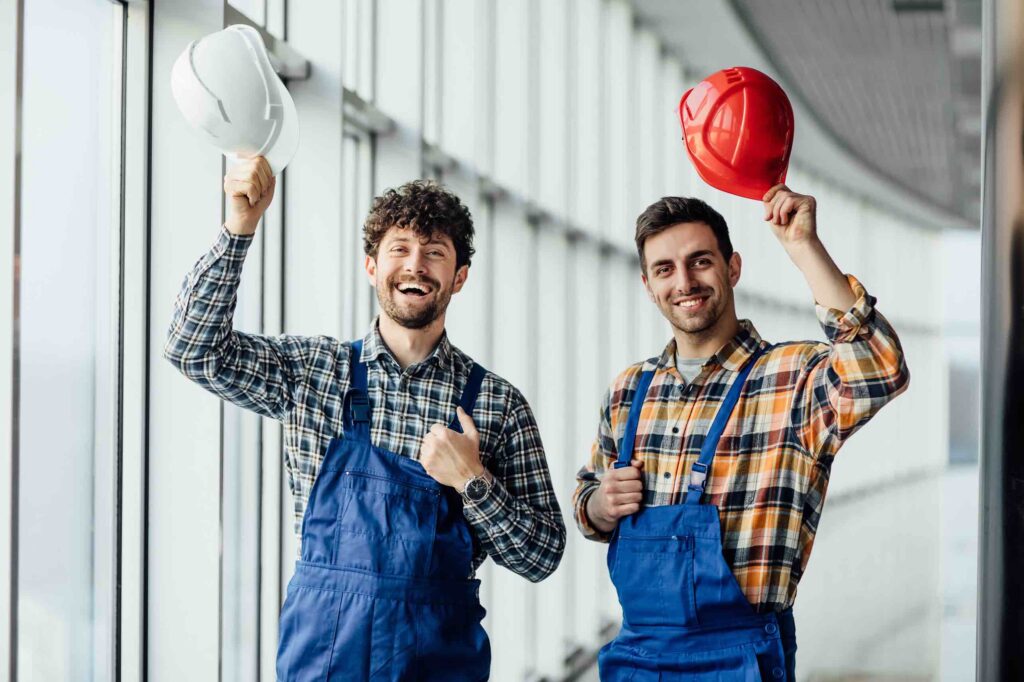 5 years experience resume: Mechanical engineer resume template
Mary Jones
New York City, NY, 10001 / 1111-111-1111 / mj@xy.com
Mechanical engineer
Licensed engineer with extensive experience in product development. A proven track record of producing cost-efficient, cutting-edge designs that adhere to project requirements. Skilled creator of mechanical engineering documentation and drawings and an experienced user of CAD tools.
Work experience
XY Company (03/20 to present): Mechanical engineer
Involved in all phases of the product development cycle, from conceptualizing new ideas, sketching, creating models, developing designs, prototyping, testing, supporting production and launching new and improved products.
XX Company (01/17-02/20): Junior mechanical engineer
Supported the product development team of one of the fastest growing lighting manufacturers in the country.
Skills
AutoCAD, Creo Parametric, MATLAB, TrackWise, Microsoft Office (Microsoft Word & Excel)
Education
YY University: Master of Engineering (ME) (graduated in 2016)
License to practice: Professional Engineer (PE)
📝 Note: You can, of course, add more bullet points to your own CV, the information in this example is for demonstrative purposes only.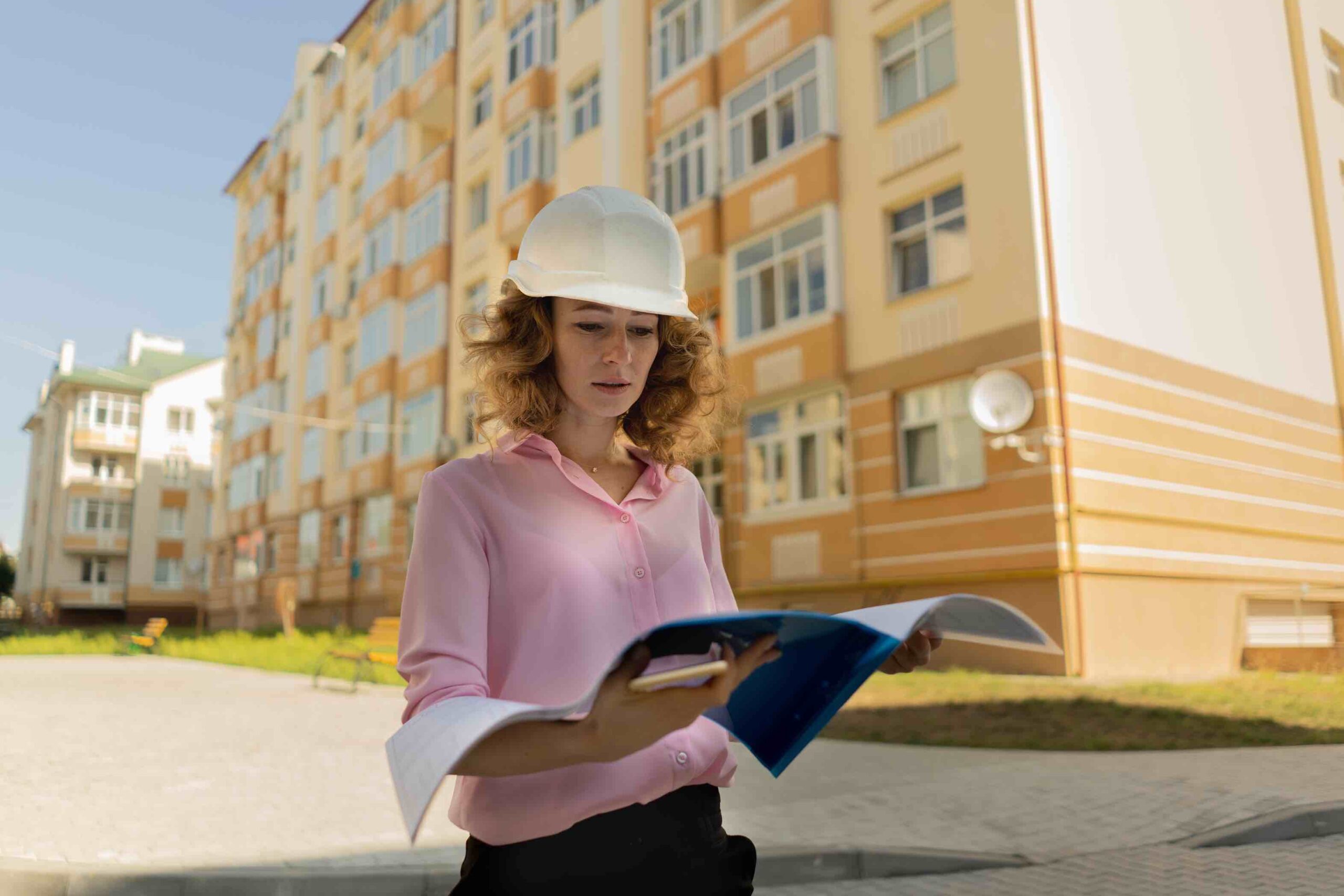 Mid-career resume: Conclusion and resume tips
Effective resumes are important for all careers and levels of advancement.
While entry-level applicants tend to emphasize their educational background and the knowledge they have acquired through extracurricular activities such as volunteering or part-time jobs, individuals in an advanced position focus particularly on the experience they have gained throughout their careers.
Yes, you already have some experience to show, but there are probably many applicants who have the same or even more work experience!
Therefore, you should try to make your own resume stand out no matter what. Impress your prospective employer by focusing especially on the key tasks listed in the job posting. For example, if you managed a project in that area, elaborate on it – yes, that's fine as details are important – and write down what the hiring manager wants to see.
Of course, it is also very important that you express your own personality in your CV and not just rigidly work off the keywords that you think are "good".
However, always remember that a resume is not an autobiography. That is, even if you could write an impressive number of bullet points about how you mastered that management project five years ago, you should limit yourself to the points that are relevant at the moment.
This is why we advise you to revise your professional experience section after drafting your resume.
Cross out anything that doesn't seem as relevant the second time you read it as it did the first time you typed it, and always look at the job ad you're applying to as well. This way you can make sure that your resume does not contain unnecessary paragraphs but only your key responsibilities and achievements.
Furthermore, don't be afraid to mention career changes or even a change in industry.
Nowadays, it is not common to work in one job or profession all your life. Maybe you studied or learned something and then decided to work in a different field. Or you had the "perfect" career and moved up the ladder quickly. But after five years, you decided to go back to studying! Either way, be sure to include only genuine information in your application.
Are you still struggling with the length of your CV?
If you have not already done so, you can move the "Education" section from top to bottom and abbreviate it. You may also delete your graduation year, since you are now no longer a recent graduate.
💡 Another tip: Even if you don't have that much work experience yet (at least in years), you can still apply for a mid-level job! Compile your biggest accomplishments and look at the job posting in question: Are they sufficient or nearly so? If you feel like you can do it, don't be afraid to just submit your application. After all, they can only tell you "No, thank you" – or: invite you to a job interview!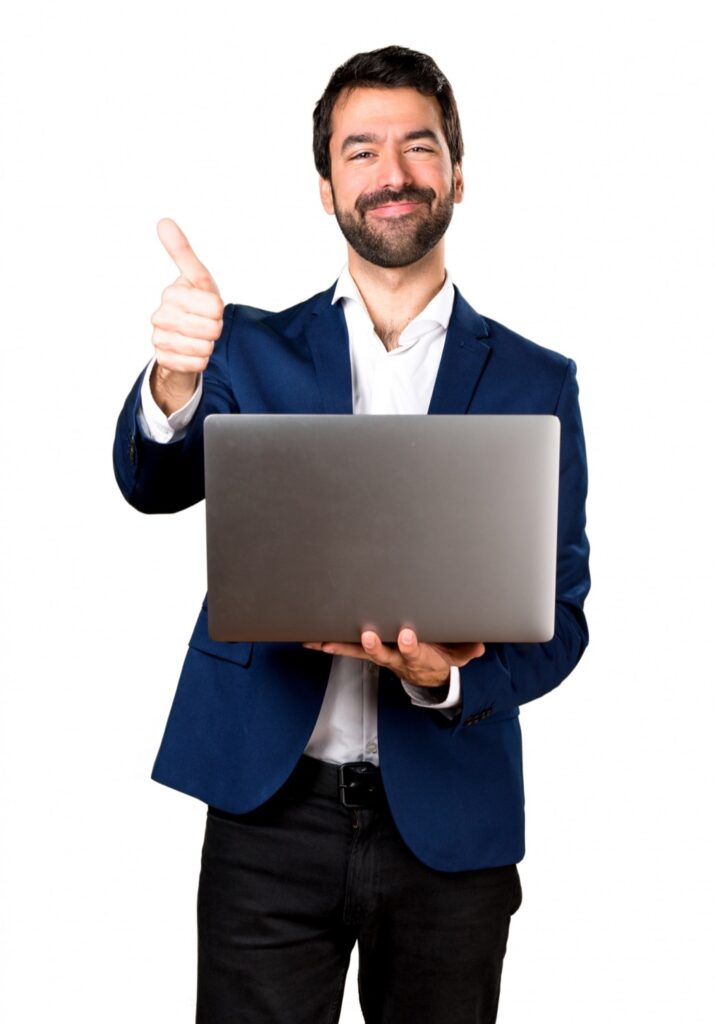 Mid-career resume – FAQ
What is a mid-career resume?
A mid-career resume primarily highlights the professional development you have made during your career. This means that instead of writing "presented" or "contributed", you write "led" or "managed", for example.
How to write mid-level in a resume?
First, write a professional summary with one or two selected accomplishments. Then highlight your most recent position(s) and key skills. At best, also include a brief description of your previous employer(s) and back everything up with facts and figures.
How long should a mid-career resume be?
A mid-career CV should be between 1-2 pages in length.
How can job seekers write 1.5 years of experience on a resume?
If you're not sure you've worked long enough to write a mid-career resume, consider your expertise! If after only 1.5 years you are already in charge of a small team and have contributed to the success of your company (for example), you can definitely apply for a medium-level position.