How to get ready for the first day in your new position – 12 helpful tips
The interview process is over – you have successfully made it through the job interview and are about to start a new job: New employer, new boss, new colleagues and a new team! This can feel a little overwhelming at first, and you may be wondering how to get off on the right foot with everything and everyone in what is initially a foreign atmosphere.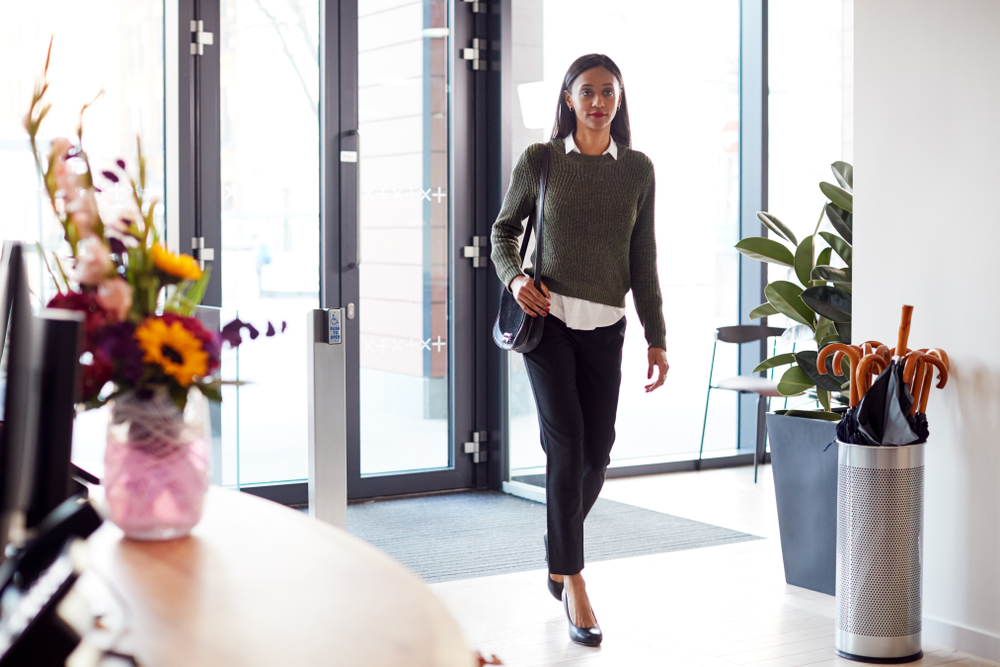 Is there a dress code? Do I have to prepare an elevator pitch? Are there professional rules I have to abide by? Are the new coworkers nice?
Practical and general questions like these may cross your mind at some point before starting a new job. You might even be sitting down at this very moment, mentally preparing yourself for everything. Let's go through the most important steps together to make sure you make a good impression on your very first day.
What should you expect on your first day at work?
On your first day, you will probably take a human resources tour of the workplace with someone from the HR department and be faced with many very basic inquiries. Despite all the administrative distractions, you should still prepare a short speech about yourself and your duties at the company so that you can introduce yourself directly to everyone.
Tip: Be sure to take a look at the employee handbook as you prepare for your first day at your new job.
What should you not do on day one of your new job?
On the first day in your new position, it's especially important that you don't dress unprofessionally or arrive late (or too early). Also, don't miss orientation and don't be afraid to ask for help if you need it. Moreover, it is important that you do not complain about your old job or your former co-workers and try to be as social as possible on that day. This means that you should definitely not turn down any invitations to lunch, for example.
How do you introduce yourself on the first day of work?
It's best to think of a simple introduction ahead of time that you can use to introduce yourself to your colleagues, such as "Hi, this is Tina. I'm the new marketing manager." You can also talk about your background, interests or even hobbies, "Nice to meet you. My name is Jim. I'm the new customer analyst. Before I came here, I worked at XY Company for a year. Outside of work, I like to meditate, do yoga and walk my dog."
Tip: Also be prepared to describe exactly what you will be doing in your new position. After all, some people may have only a vague understanding of your role and therefore may ask.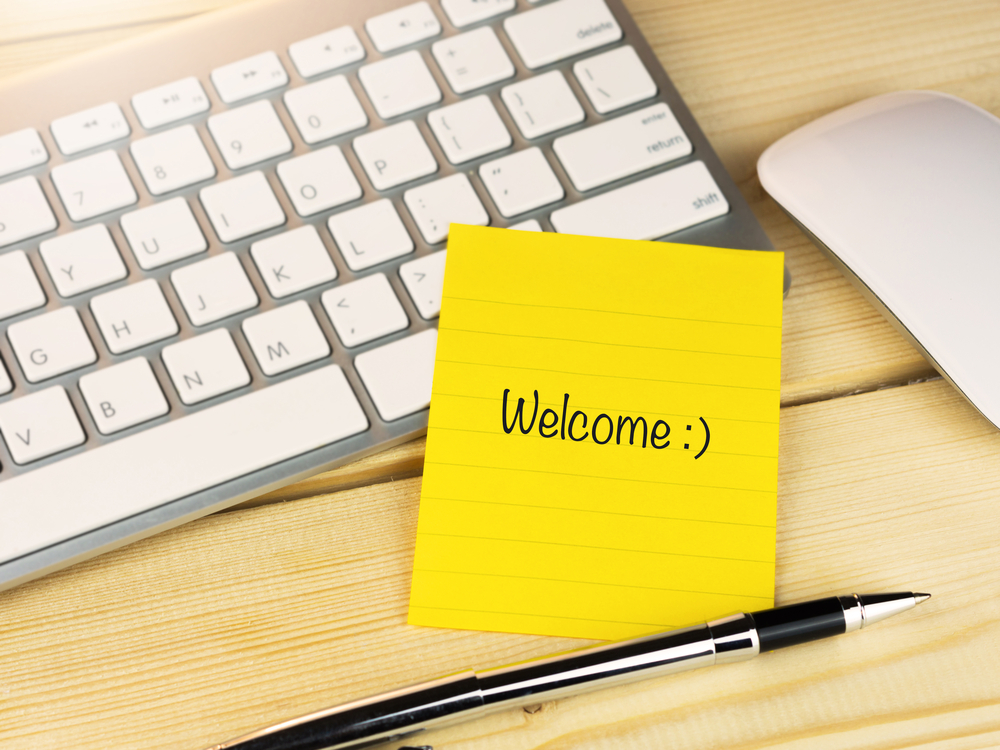 4 clever tips to prepare for your first day at your new job
Are you doing some research or visiting a career site to prepare for your first day? It may sound obvious, but many overlook the fact that before starting a new job, you should definitely invest some time in preparing to have a good start with your new employer. That's why we've put together some smart tips for you on what you can do even before your first day:
1. Do your research about the company
In most cases, you will have some time after signing the contract and before the start date at your new employer.
Use this time to research the company and look at posts on social media, for example, to familiarize yourself with the office culture and also appropriate dress.
Tip: Ask the recruiter if there is anything you should bring or prepare on your first day.
2. Get in touch with your new boss or manager
Email your supervisor before your first day of work to get in touch.
Ask if there is anything you should know on your first day and what is expected of you during your first week. Showing that you are proactive and prepared will make a good impression and show your employer that you want to be both effective and productive from day one.
3. Check and confirm your schedule
Find out about schedules and routines in advance.
This is because you shouldn't just assume you know when to show up or when your lunch break is. What time is your arrival expected? What time does everyone usually leave? When is your lunch break and how long does it last?
4. Do a dry run for everything
If you will be working in the company office, test your commute beforehand.
If you're going to be working from home, test your Internet connection, your computer, and any other equipment you'll need for work. Because only when you know that everything works, you can start your first day in a truly relaxed way.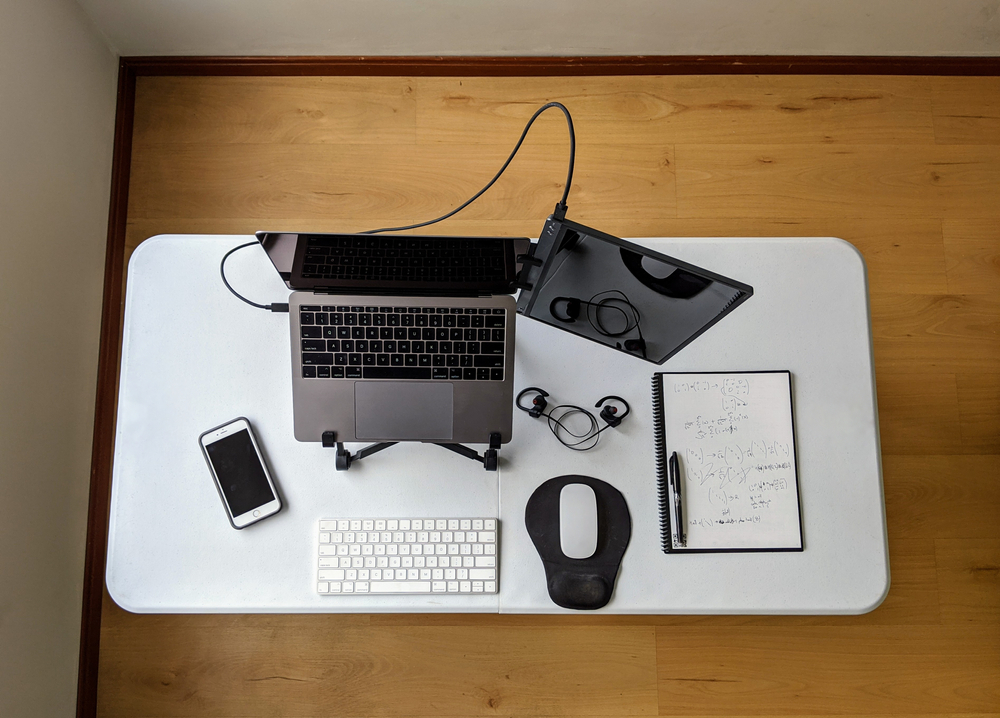 8 valuable tips for starting a new job
Now you're all set and the first day is here! This is a list of things successful people do on the very first day of a new job:
5. First and foremost: Relax
Make sure you are well rested and prepared.
This is a visible milestone, and you want to be at your best. You can only optimize your productivity if you are relaxed. So make sure you arrive at your new workplace feeling properly rested and prepared. Easier said than done? It's best to think about how you can be at ease and completely yourself beforehand.
If you're worried about being nervous, just pretend you're meeting people at a casual business event and that they're good acquaintances. This is not so far from the truth, because you will work closely with your colleagues and build an in-depth relationship.
6. Prepare in-depth questions
It's perfectly fine to ask a lot of questions.
Don't be afraid to ask honest and direct questions. It's better to look a little clueless today than three months from now.
Tip: Write down the answers, so you don't have to ask the same questions over and over again.
Be sure to include in-depth questions during your orientation meetings and have a few follow-up questions ready for a proactive response. Also, feel free to have a list of questions prepared for your managers. Even though the first day is more about listening and gaining initial experience, you should still ask questions directly if you need clarification.
7. Watch your body language
Always make sure you have good posture, maintain eye contact and don't fidget.
After all, your body language makes up an important part of your communication in the workplace. When someone is talking to you, nod and make comments to show that you are following the conversation. Also, make sure your tone of voice matches that of the person you're talking to.
8. Pay attention to the dress code
The clothes you wore to the interview are not necessarily the same as the clothes you will wear to work.
If there is no prescribed style of dress in Office Politics, then it is best to have a few different work outfits on hand to see which style ends up fitting the corporate culture best.
Tip: If you're not sure what appropriate attire looks like, it's perfectly acceptable that you'd rather call HR once too often and ask.
After all, if you don't dress according to the standards of the office, it could send a wrong message of your attitude towards work. You want your dress and behavior to show that you take yourself and your work seriously, so you should look as professional as you act.
9. Arrive 20 minutes early
Be there about 20 minutes early – but enter the building on time.
Because arriving too early can put your counterparts under pressure.
Tip: Wait in a nearby café until the appointment with HR or your new boss begins and turn off your cell phone or put it on silent mode when starting your new job.
10. Smile and be nice to your co-workers
Don't forget to be cheerful and enjoy the moment.
For example, smile when you meet new people in the break room and shake their hands. Introduce yourself to everyone and express gratitude about how happy you are to be there. Project high energy as your attitude and work ethic are the most visible now. The positive attitude and team spirit you radiate is sure to be contagious!
Tip: Don't try too hard, though. The urge to impress can also lead you astray. So remember: You don't have to impress your new colleagues all that much. It's every new employee's dream to hear that people have noticed how brilliant and personable they are. But that can also be a lot of wasted energy, because you're pretty much guaranteed to impress naturally, too!
11. Invite at least one colleague to lunch
A great way to get your relationships with your colleagues off on the right foot is to accept their lunch invitations – or hand some out yourself!
It's important to show your colleagues that you're willing to work with them as a team, and a company lunch is a great way to foster camaraderie with each fellow team member. Therefore, save the packed lunch from home for another day.
Even if you're a little shy about directly inviting strangers and eating lunch with them, it's a great way to establish trust and show that you really care about your colleagues. And don't worry, you're probably already inundated with invitations anyway – accept them and feel free to take a whole group of colleagues out to lunch if the coworkers invite!
Tip: Apart from generally talking to colleagues, it's always good to get closer to one or two other team members from the start. Because one of the most invaluable insights you can get at the beginning is how the department works from the colleagues' point of view. And the best way to do that is to eat lunch together!
12. Meet with your manager individually
On your first day at work, you will probably be pulled in a thousand directions.
Therefore, make sure that you are still easily accessible to your new boss on that day. After all, this is an important first impression that you should not neglect. It's a good idea to check in with your supervisor a few times on your first day on the job. It's actually best to have a face-to-face meeting at the beginning and end of your work day, where you can clarify any questions and give feedback.
Your new employer may even be kind enough to give you a reference person directly to whom you can turn with questions during the first few days or weeks. Even if this is not the case, make an effort to find the people you will work with most often and communicate efficiently with them at all times.
Final word
The first day at a new job can lead to a lot of anxiety and stress. However, with a little preparation and a positive attitude, you can easily make a great impression on your boss and your new colleagues!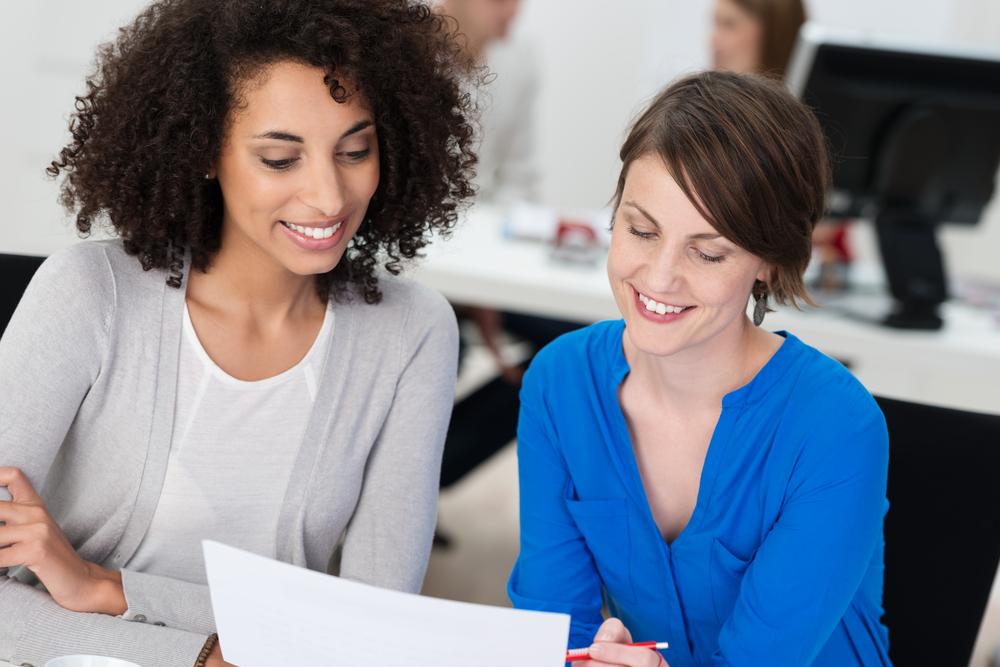 FAQ
What should you do in the first 30 days of a new job?
In the first few weeks, always ask the essential question, "What do you expect from me?" – Generally speaking: If you have doubts, ask questions. Most people will appreciate this because it shows you are willing to learn. Take some time to memorize your team's organizational chart. This way (especially in a sizeable work environment), you'll learn your co-worker's titles and also the responsibilities of other employees and know who you need to work with. Learn as much as you can about the company and get to know its culture as well. Last but not least, find out how you will be evaluated: What are the most important criteria by which you will be judged?
How do you introduce yourself to your colleagues in a new position?
First impressions matter: Whether the work environment is relaxed or formal, always include your name and job title in your introduction. In the early days, you should also work on establishing trust. The best way to do this is to be full of positive energy and show initiative when it comes to tasks at work, but also when you arrange to meet for lunch or even an after-work drink, for example.
What are questions that will help you make a good first impression with the new employer?
How can I contribute my ideas?
What are my most important goals for the first 2 weeks?
To whom will I report?
What should I consider essential daily tasks?
How do you communicate in the office?
What will you use to measure success?
How often should I keep you updated?