Making an impression counts in the hiring process. You put on the appropriate attire, revise and polish your resume, do your homework on each potential employer and personalize your cover letter for each job application.
And you're well aware that every contact you have with recruiters or hiring managers matters, even if it seems minor?
Accordingly, you also want your first email response to an interview invitation to be memorable since it might be the first time a hiring manager has a direct, back-and-forth conversation with you.
We know it can be difficult to find the right tone of voice, give correct information, and follow proper etiquette. That is why we put together this article to show you how to respond to an interview request by email. We also included some email templates to give you an idea of how to write a powerful interview response.
What ist an interview request?
When you have submitted your resume and cover letter for a job opportunity and the hiring manager thinks you could be a good fit for the position, you normally receive a response with an invitation to an interview (e. g. personal interview, video interview or phone interview) via email.
Typical interview invitations include:
Clarification of the position for which you applied
Proposal for interview hours and dates
Questions about when you are available for an interview
The interview's location or the type of conversation
Requests for extra information (e. g. references, portfolio)
The name or position of the person who will be conducting your interview
By responding to this interview invitation email you have your first chance to make an excellent initial impression on the recruiter or hiring manager.
💡 Tip: Want to know more about how to make a good first impression? Check out this article with fundamental job interview tips.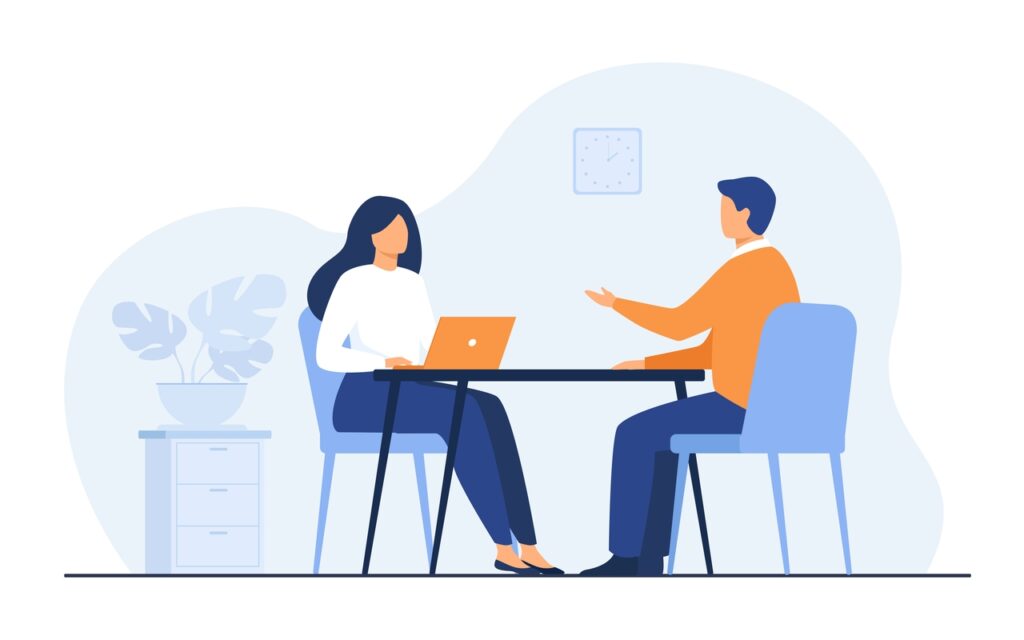 How to respond to an interview request
The way you respond to a job interview request is of critical importance, as this is where you can demonstrate your professionalism and communication abilities to a potential employer. It increases your chances of being employed by making a favorable impression.
Not sure how to pull that off? Don't worry, we've got you covered!
Here's how to reply to a job interview request step by step:
8 tips for replying to an interview request
#1 Respond promptly
After you have received an interview invitation email, be sure to respond to it promptly. This shows the hiring manager that you are serious about the job and speeds up the hiring process.
Take some time to check your schedule, compose a polite response, and proofread your email to find any errors. Then, send your response to the interview invitation as soon as possible.
Your response should ideally reach the hiring manager on the same day or the next business day, which is within the first twenty-four or forty-eight hours.
After all, you can always assume that recruiters have also invited other job seekers, and if you respond quickly you have a better chance of getting an interview date and time that is convenient for you. You've also most likely applied for multiple jobs, received several employer requests and want to make sure there is no scheduling conflict.
💡 Tip: Check your email regularly or set up push notifications so you don't miss the interview request email.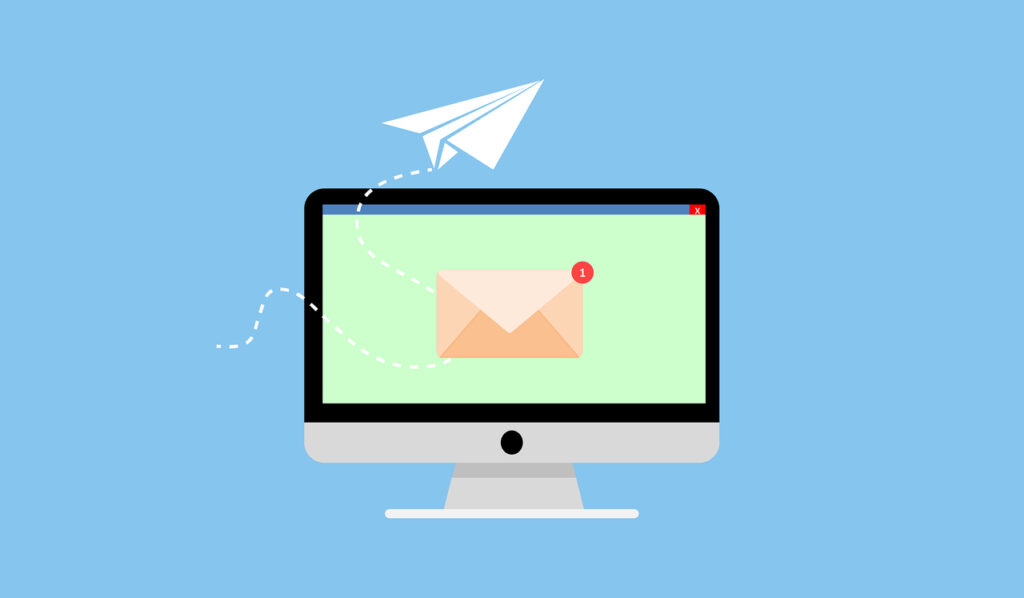 #2 Carefully prepare your reply
To convey a professional appearance, your response email to an employer interview request should always be well prepared and carefully formatted. Therefore, before responding, read the interview invitation email thoroughly (or even a few times) and double-check the job description to refresh your memory on the position.
Make sure your replies to interview invitation emails always contain a salutation, a body, a proper closing and your email signature with contact details. Also, in the subject line, include your complete name, the job title, and a reference such as "interview confirmation" or "interview invitation response".
#3 Thank the sender
You should always begin your response to a job interview invitation by thanking the recruiter for taking the time to review your job application and getting back to schedule an interview with you. This will show the hiring manager that you value their time. Then, express your enthusiasm for the position to reinforce your interest in it.
#4 Confirm the details
Often, emails for interview requests already contain important information concerning interview scheduling, such as the location, time, and date of the interview.
If no time slots for the interview have yet been suggested by the hiring manager, include your own availability in the response email. If they provided a day and time for the interview but you are unable to attend due to scheduling difficulties, kindly let them know and suggest a few alternative times that work for you.
#5 Offer to provide more information
Even though hiring managers likely have all the information they need from you at this point in the hiring process, it's a polite gesture to reiterate that you are happy to provide more information upon request.
#6 Ask relevant follow-up questions
Inquire about other interview facts, such as subsequent phases in the recruiting process, if it seems suitable. Also, include any other company related questions you have in the email. For example, if your interview is on-site, find out what resources you need to bring or ask for the precise address for the interview. If you are responding to a video interview request, verify that they already provided a link to participate in the session and request it if not.
#7 Close your response email professionally
At the end of your response email, thank the hiring manager again for their consideration and express your excitement about the interview in a single closing sentence. Sign off with a professional "Best regards," "Sincerely," or "Thank you again," followed by your name and email signature.
#8 Check for errors
Always proofread and make sure it is error free before sending your reply to a job interview invitation. You don't want your email to be full of spelling and grammar errors, do you? A sloppy email can negatively impact the impression you leave with the recruiter.
Additionally, make sure you are sending the email to the correct email address before pushing the "send" button.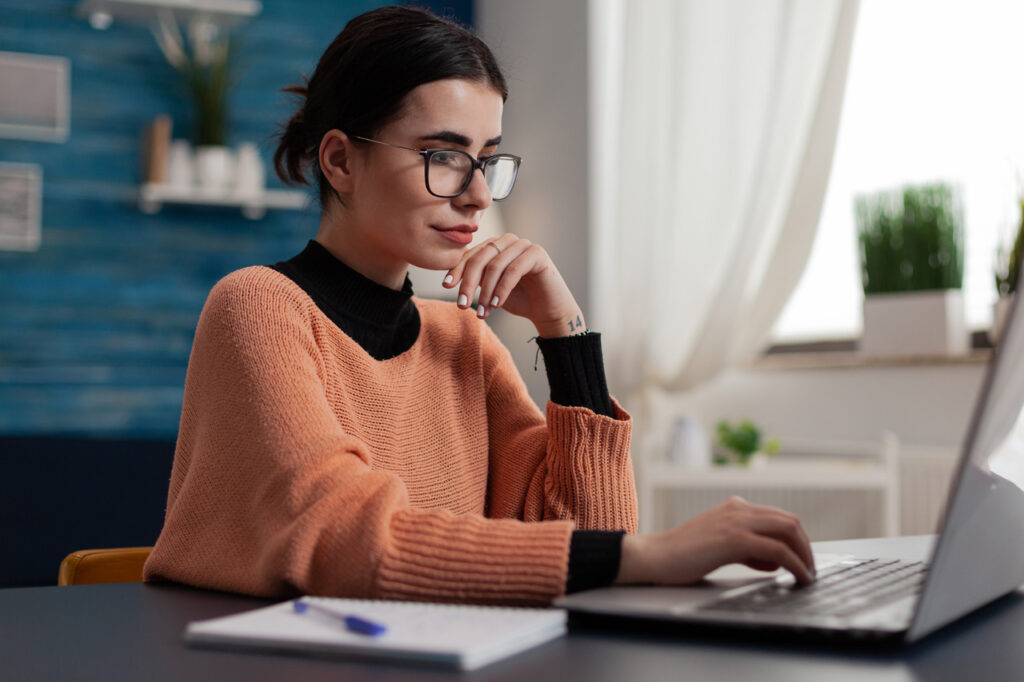 3 sample email responses
To make sure you're well equipped, we have compiled a few email examples and specific answers for you below. You can use them as a guide for your next response to an interview request email.
Sample #1: Accepting an interview request
Dear Mr. Example,
Thank you for considering my application and reaching out to me with the interview opportunity.
I'm thrilled to speak with you about the [job title] position at [company name]. Next week, I am available during your listed interview slots on
Tuesday from 9:00AM to 10:30AM
and
Thursday, 10:00AM to 11:30AM.
Please let me know if there are any other documents or additional details you need or if you have any further questions for me before then.
Thank you again for the interview request. I look forward to hearing from you soon.
Sincerely,
[Your full name]
[Your email signature]
Sample #2: Rescheduling an interview
Dear Mr. Example,
Thank you for reviewing my resume and reaching out to schedule an interview. Unfortunately, I am not available during any of the proposed times, but I am still very interested in the position at ABC Company.
Please let me know if any of the following dates and times work for you: [List available date and time options.]
Also, don't hesitate to contact me if I can provide you with anything else ahead of the interview.
Thank you again for your consideration, and I apologize for any inconvenience.
Best regards,
[Your full name]
[Your email signature with contact info]
Sample #3: Declining an interview
Dear Ms. Example,
Thank you for considering my application and getting back to me. I really appreciate the interview invitation. Unfortunately, I am no longer available and will therefore need to decline.
I appreciate you taking the time and wish you and the company the best of luck on your search for the right candidate, and if I think of anyone who might be a good fit, I'll let them know about it.
Best regards,
[Your full name]
[Your email signature]
💡 Tip: You can also give a more concrete reason for declining if you like or offer to stay connected in the future if it is a company or a recruiter you think you'd like to stay in touch with.
Additional interview invitation tips
So, now you know what to consider when responding to an interview invitation, and you have also seen some examples for different occasions.
Here are a few more tips for the interview process:
Always make sure that you send your reply to all people in the original mail.
Keep your reply short and simple and only answer questions about your qualifications if the employer asked for it in the initial email.
Don't panic if they request to reschedule the interview. Just do your best to find a new time that will work for both sides.
Get ready to impress after you've set up an interview time. You don't want to throw away your hard job search work and waste the opportunity by letting other candidates out-prepare you, do you?
💡 Extra tip: Check out our article on 11 common job interview mistakes and how to avoid them to be fully prepared!
Respond to an interview request – FAQ
How do you respond to an interview invitation?
It is best to respond to an invitation for an interview quickly and therefore by email. Keep your reply brief, confirm the proposed date or make an alternative suggestion if you are unable to attend at the proposed time. Always express gratefulness for the opportunity.
How do you accept an interview via email?
Thank them for considering you for the position, reiterate your interest, and confirm the proposed date. Let them know you are looking forward to talk and offer to be available for any questions they may have in the meantime.
How soon should you respond to an interview request?
You should always respond to an interview invitation as soon as possible, preferably on the same or next day at the latest.