Health is one of the most precious commodities we have, and we haven't just known that since the Covid 19 pandemic. So, if you would like to have a job that helps people and supports them in preserving this precious resource, then consider becoming a pharmacist. It is an increasingly important job in society.
With this article, we are taking you along a step-by-step path of becoming a pharmacist and will clarify, among others, the following questions:
What do you need to do to pursue a career as a pharmacist?
What do you need to invest into a pharmacist career?
How much are pharmacist salaries?
What are the pros and cons you need to consider?
What does a pharmacist do?
In any pharmacy practice, pharmacists supply customers with medicines and advise them on issues relating to health, medicine and hygiene. They also manufacture medicines themselves and sell them to their customers. In the pharmaceutical industry and in pharmaceutical companies, pharmacists conduct research and are responsible for the development of new drugs.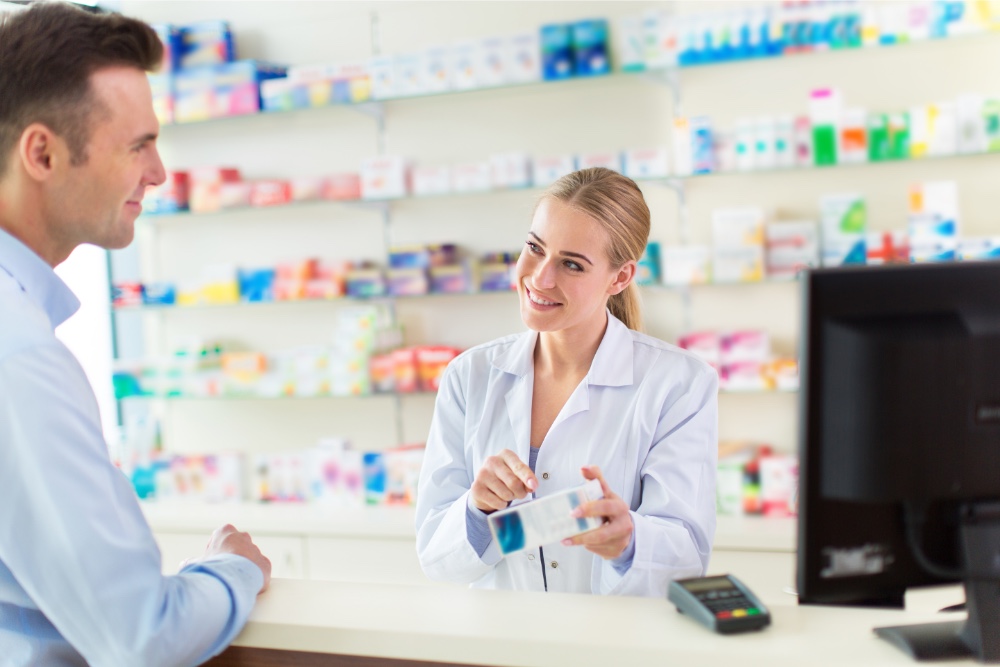 Another important area of responsibility for pharmacists is drug safety. What does this mean?
Pharmacists advise patients about the correct dose, when and how often the medication should be taken. For example, what about your ability to drive after taking a certain medication?
Are there any incompatibilities with other medications that are being taken? Or is the patient allergic to a certain active ingredient, which means that it would be better to take a different medication?
In order to answer these questions correctly and to advise accordingly, a pharmacist has acquired an extensive knowledge of medications over the years. Thus, pharmacists are trustworthy advisors in terms of patient safety.
Where do pharmacists work?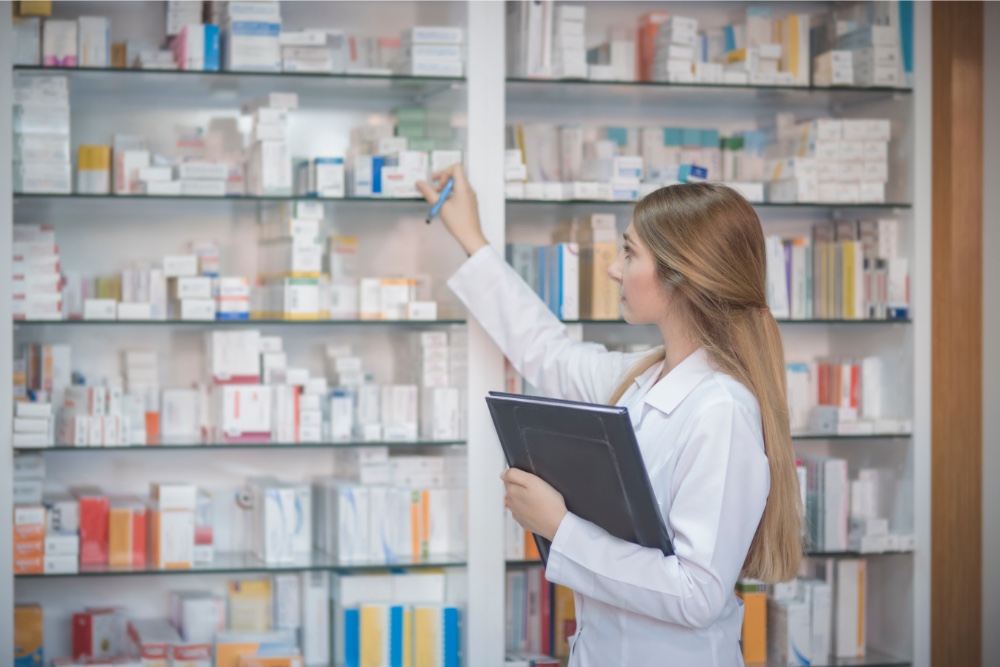 At drug stores or independent pharmacies
In hospital pharmacies
At ambulatory care centers
At government agencies
In pharmaceutical companies
At nursing homes
and other healthcare settings.
How long does it take to become a pharmacist?
It takes an average of 8 years to become a licensed pharmacist.
As we have seen before, pharmacists are responsible for patient safety, which can even determine the life and death of individual patients, so they need time to build up this extensive knowledge. What is the best path to a pharmacy degree? We're going to tell you step by step how to become a pharmacist.
Three common paths to earning a pharmacy degree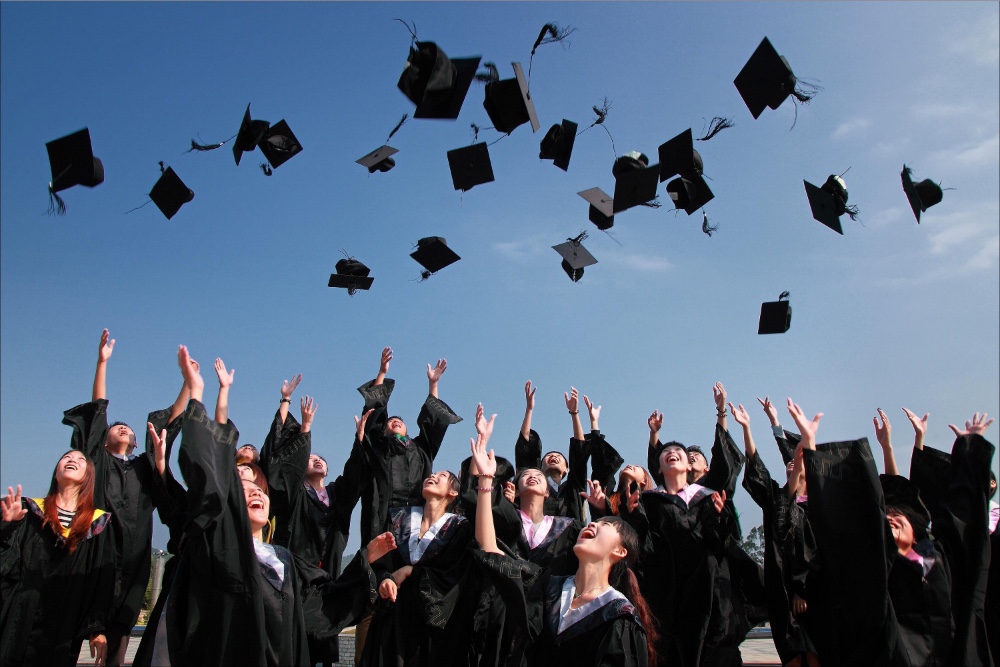 Bachelor's degree and pharmacy degree 4+4
The traditional route is through undergraduate programs, which take at least 2 years, but most people graduate with a Bachelor's degree after four years. Many hope the Bachelor's degree will give them a competitive edge when it comes to getting into pharmacy school or medical school. In fact, there are also some pharmacy schools that require a Bachelor's degree, which is why there is a wider choice of pharmacy schools later on.
Therefore, realize that if you decide not to pursue a bachelor's degree, pharmacy schools that require it will be eliminated.
2. Undergraduate and Doctor of Pharmacy degree 2+4
The advantage of this pathway is that students who aren't yet certain about becoming aspiring pharmacists can take a series of courses to make sure they know what they really want.
However, to become a pharmacist or pursue a career as healthcare professionals, most pharmacy schools require students to choose a number of science subjects in their undergraduate studies anyway.
Which science subjects to choose? Some courses that you definitely need for your pre-pharmacy program:
Human anatomy
Biochemistry
General chemistry with lab
Organic chemistry with lab
Psychology
Physiology
Microbiology
Microbiology with lab
Statistics
Calculus
Economics
English
Physics with lab
With this type of pre-pharmacy program, you have more flexibility until you make your final career choice, but unlike a Bachelor's degree, you don't have a degree in your pocket after your undergraduate studies.
To start, you must pass the Pharmacy Admission Test (PCAT) after completing your undergraduate or Bachelor's degree as part of your doctoral program at a medical or pharmacy school.
More about what that is and what it entails later.
3. Dual degree program 0-6
The other common path of becoming a Doctor of Pharmacy is through a dual degree program, where you earn both your Bachelor's degree and your pharmacy degree. The first two years of this dual degree program serve as a pre-pharmacy program. After that, you will need another 4 years to earn a Doctor of Pharmacy degree.
This dual degree program is also known as a 0-6 degree program because instead of taking 8 years, it only takes 6 years to complete your Bachelor's degree and your degree in pharmacy.
Is there another benefit to choosing this path toward pharmacy careers?
Yes, you don't need to take the Pharmacy College Admissions Test (PCAT) because it's one program 0-6, instead of a combination of two.
You can start each of the previously described programs with only a high school diploma. However, you can also use high school to prepare yourself for your career as a pharmacist.
How? We'll show you next.
Become a pharmacist step by step
Use your time at high school wisely and get your high school diploma
Even in high school, you can acquire some useful skills that will help you get started with a pharmacist career.
What are the basic skills you need?
A solid foundation in math and science
Biology at advanced level to understand biological processes well
Good communication skills, both written and verbal
To further develop these skills, it is advisable to complete extracurricular internships in the healthcare sector, for example in a pharmacy practice.
As mentioned earlier, competition for a place in pharmacy school is very high. Therefore, prior healthcare experience is a big plus.
We also recommend asking your community pharmacists about their work and careers. In this way, you can gather valuable information and perhaps this will result in some mentoring.
Prerequisite courses (2-4 years)
Take time to consider how you want to prepare for your career as a pharmacist. Which of the options described above fits you best? 4+4, 2+4 or 0-6?
3. Research the pharmacy school you want to enter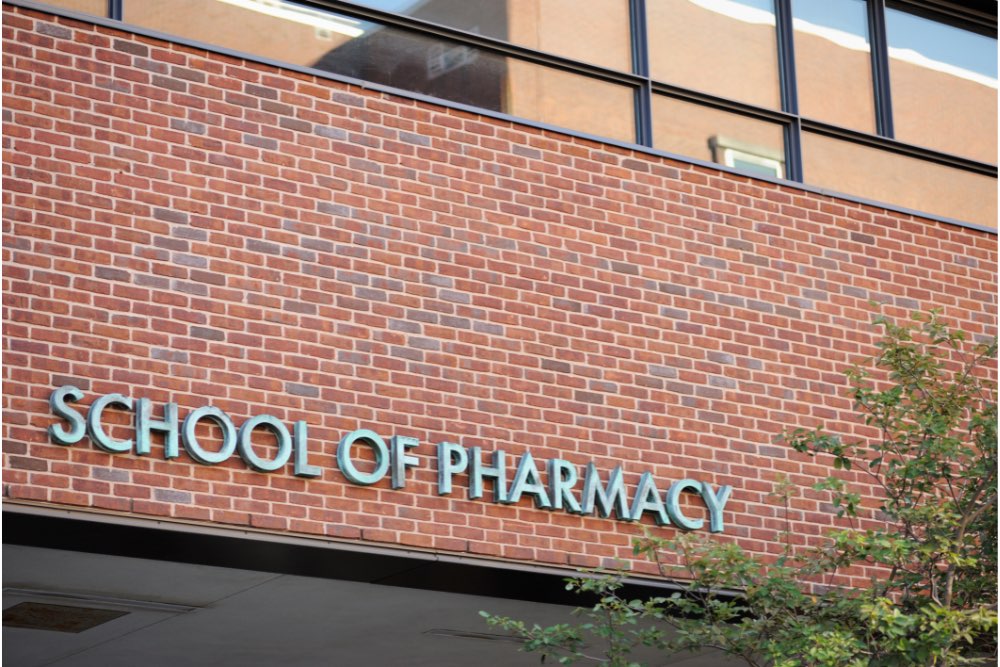 There are many pharmacy schools. How can you make sure to get the right one for you?
By asking these questions:
▶️ What are your goals?
Where do you want to work? Some pharmacists work, for example, at clinics. If you wanna work in hospitals as well, check out in which schools graduates were often accepted into clinics.
Or do you see yourself more as a community pharmacist? Then another pharmacy school might be more suitable.
▶️ Do you go for an accelerated timeline?
▶️ How much do you want to pay?
The average costs of the pharmacy education to become a pharmacist range between $65.000 up to $200.000 or more if you want to go to one of the top 5 pharmacy schools.
But at this point, we wanna give you directly a good outlook: ABC News named pharmacists 5th among the 20 professions that have the best return on investment after graduation.
There are differences in the amount of tuition at different schools and it is worth comparing them. In the end of your pharmacy college education, you will have the same degree at each school.
▶️ Do you want another post-graduate degree as well?
Would you also like to learn about pharmacy law, health economics, internal medicine, or owning your own pharmacy? Some schools offer dual degree programs where you can earn both a degree in pharmacy and a Masters of Business Administration (MBA, business degree) or Doctorate of Jurisprudence (JD, law degree).
4. Pharmacy College Admission Test (PCAT)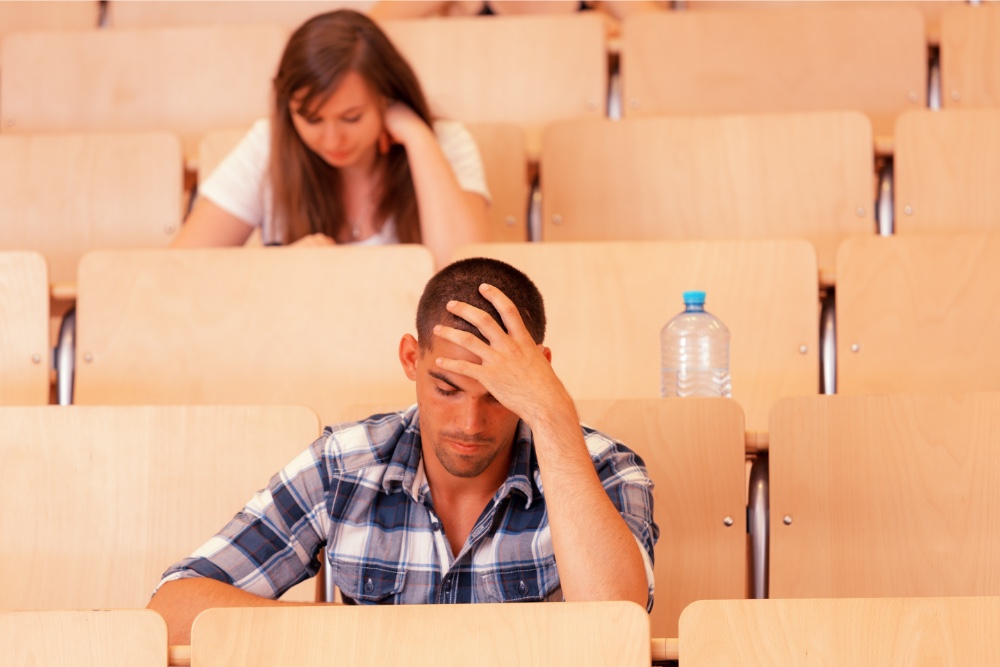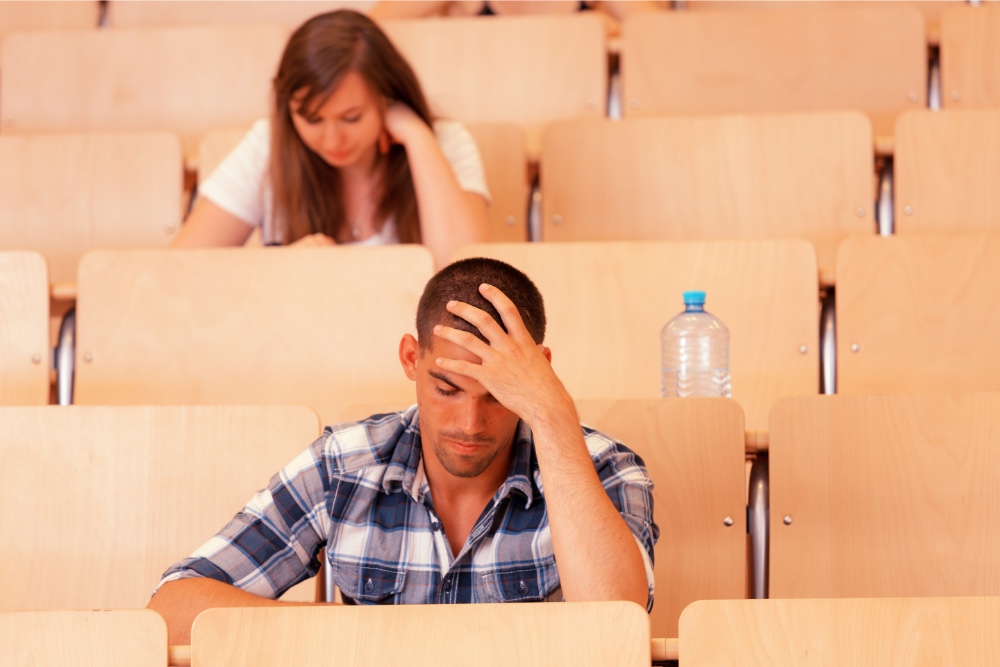 This is a 4-hour exam that tests your knowledge in a variety of subjects. Part of this exam are biological processes, chemical processes, critical reading, writing and quantitative reasoning.
This test will determine if you can set yourself apart from the competition to be accepted into a pharmacy school. Usually these tests take place in summer and fall.
It is possible to take the pharmacy college admission test several times, but since you will have to pay a lot of money for each test, we recommend taking this test only once and prepare yourself very well for it.
5. Apply to pharmacy programs (4 years)
Now that you've already done your research in Step 3, you know exactly which pharmacy program you want to choose.
Did you know that most pharmacy programs require students to take science courses, such as organic chemistry, in the first phase?
6. Residency/fellowship (1-2 years)
To deepen their knowledge and skills and gain practical experience, most pharmacists go for a residency. You can choose between a one-year and a two-year residency.
7. Pharmacist license exams
Upon completion of the pharmacy studies program, graduates must pass the Multistate Pharmacy Jurisprudence Exam (MPJE) and the North American Pharmacist Licensure Exam (NAPLEX) to practice pharmacy. Depending on the state in which you want to work, another exam may be required instead.
How much is a pharmacist salary?
According to the U.S. Bureau of Labor Statistics, the median annual salary for pharmacists in May 2020 was $128,710 per year.
What are the continuing education requirements for pharmacists?
Since 2016, pharmacists in all U.S. states have been required to complete continuing education hours in order to keep their license. Between each license renewal period, they should spend between 15 – 30 hours on continuing education.
Other pharmacy careers: Pharmacy assistants and pharmacy technicians
Have you ever heard of pharmacy techs? Perhaps, you are now thinking that training to become a pharmacist is far too time-consuming for you. At the same time, you would like to work in the healthcare and pharmaceutical industry to help people. Then pharmaceutical assistant or pharmacy technician would be something for you.
What's a pharmacy assistant?
Pharmaceutical assistants take on all administrative tasks within a pharmacy.
Duties include:
Process health insurance claims
Organize the pharmacy
Restock pharmacy shelves
Process payments
Label prescription bottles
What's a pharmacy tech?
A pharmacy technician may perform the same duties as a pharmaceutical assistant and many pharmacy technicians also work directly in the drug manufacturing process as well as advise customers.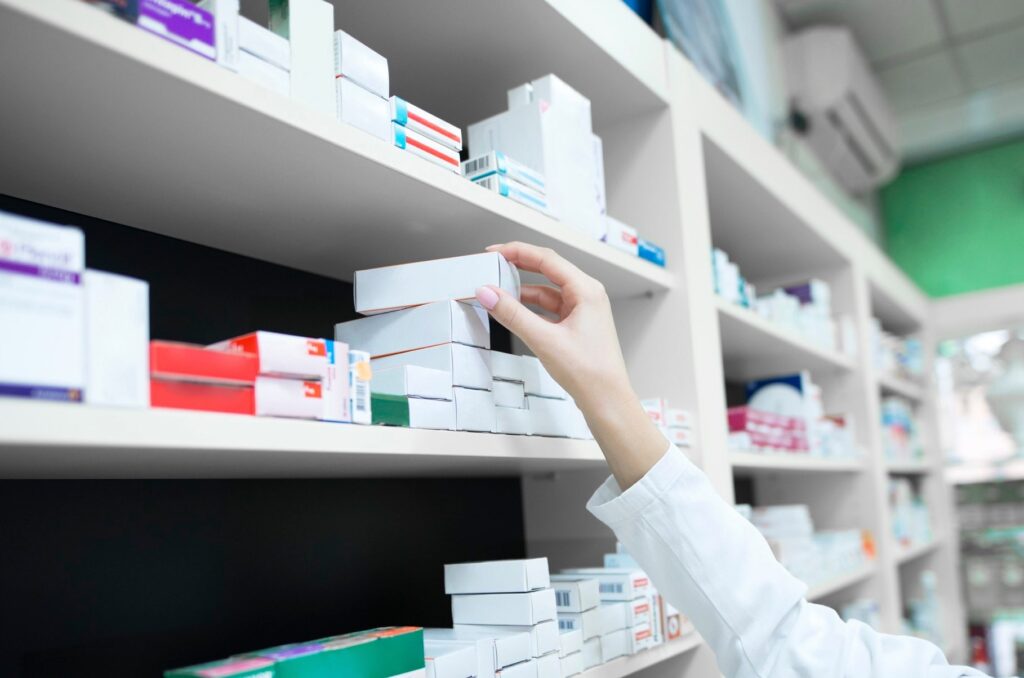 Conclusion: The best way to become a pharmacist
With the help of this article, you now have a good idea of how long it will take and how much it will cost to get your pharmacy degree. If you include the residency, you need between 8 and 10 years to become a pharmacist. To take this long career path, you should be sure of what you really want and have a lot of perseverance. However, the path to working in healthcare and helping people is worth it!
Are you still looking for the perfect career path? Then check out our article What is the best job for me? Find answers!
FAQ: How to become a pharmacist
How much money does it cost to become a pharmacist?
This depends on whether you go to a public pharmacy school or a more expensive private one. Yet, on average, pharmacists have a student debt of $200,000.
Is it hard to be a pharmacist?
You have to manage your time well and be organized. There is a lot to handle. However, if you are really interested in organic chemistry, biological processes and pharmaceutical science, you can definitely make it!
Do pharmacists go to med school?
Pharmacology is also taught at medical schools. However, the focus of a medical school differs from that of a pharmacy school. To become a Doctor of Pharmacy you don't have to go to medical school.
What's the fastest way to become a pharmacist?
Many complete the 4-year pharmacy degree after their Bachelor's degree, which also takes 4 years. However, an undergraduate degree is not a mandatory requirement for a degree in pharmacy. Some pharmacy schools also offer the option of starting the pharmacy degree with a two-year pre-pharmacy program. This saves you 2 years. It's the fastest and most cost-effective way to become a pharmacist, but it is also the most competitive one.