Have you decided that your current salary is no longer enough and that you want more money?
Are you now thinking of just approaching your boss and asking for a raise because you are doing a good job?
✋ Stop.
Requesting a raise is a pretty big deal and should not be taken lightly. Preparation is key here, because it gives you a much better chance of getting your proposal accepted. Or maybe you're one of those people who prepare very well but doesn't even get around to speak to their supervisor, or who are afraid to request a raise even though they deserve it?
To help you feel confident about asking for a raise, we've prepared both for you:
A guide on how to ace that salary raise conversation (with an example script at the very end);
and also a sample template in case you would like to ask for a raise in written form!
How can you start a pay increase conversation?
Asking for a raise invariably requires you to get out of your comfort zone at work.
To get the conversation about this topic going in the first place, you can write an email or talk to your supervisor and ask:
"When are you available for a short meeting?"
If it is the first time you are approaching your employer for more money, try to frame the situation appropriately. You could phrase it like this:
"Could we take a few minutes to review my compensation at our next one-on-one meeting?"
In case you have a performance review coming up, it's advisable to ask in advance:
"Would it be okay if we talked about my compensation during my evaluation?"
If you have already expressed a desire for a bump in pay, you can also specify this in a subsequent email:
"As you know, we have already spoken about my desire for a raise, and after doing some research, I would now like to discuss the details with you. I put a request for a meeting on your calendar, please confirm."
💡 Tip: Ask for a "salary adjustment" rather than a raise, especially if you will be keeping your current position.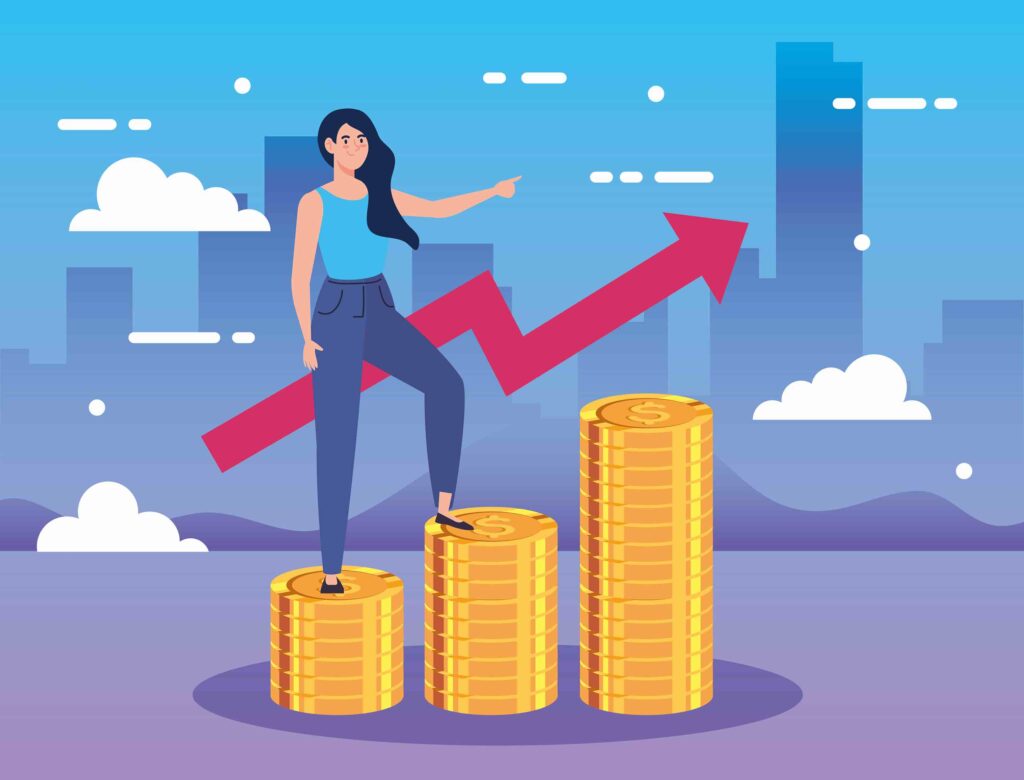 What are good arguments for a raise?
Before asking for a raise, take a look at your last annual review.
You can then build your case from there. In particular, think about these questions:
Have you taken on additional responsibilities or major tasks lately?
Have you shown any particular initiative?
Have you learned a new skill set?
Have you started mentoring other employees?
Was there a special milestone where you contributed to your company's success?
Was there any great feedback from customers or other employees that pointed to your performance?
📝 Note: The chances of your request for more money being successful are much greater if you have been doing a good job for your employer for some time.
That doesn't mean you have to have been working for the company for several years. If you keep track of your performance from the beginning, you may be able to ask for (and get!) a raise after just six months or a year.
💡 Tip: Nevertheless, a good salary negotiation shortly after the job offer gives you a good cushion in case you don't receive a raise in the next few months.
What are poor arguments for a salary increase?
Immediately cross these motivators off your list of reasons to ask for a raise:
Asking for higher pay just because it's been more than a year since your last wage increase is probably not going to do the trick.
Personal reasons (e.g., you moved to a bigger apartment and therefore need more money for rent) are also a very bad argument and should never be brought up if possible.
📝 Note: Try to focus on tangible things like performance reviews when asking for a raise.
How to ask for a raise: 7 steps you should follow
Before you request a raise, there are some key steps to consider.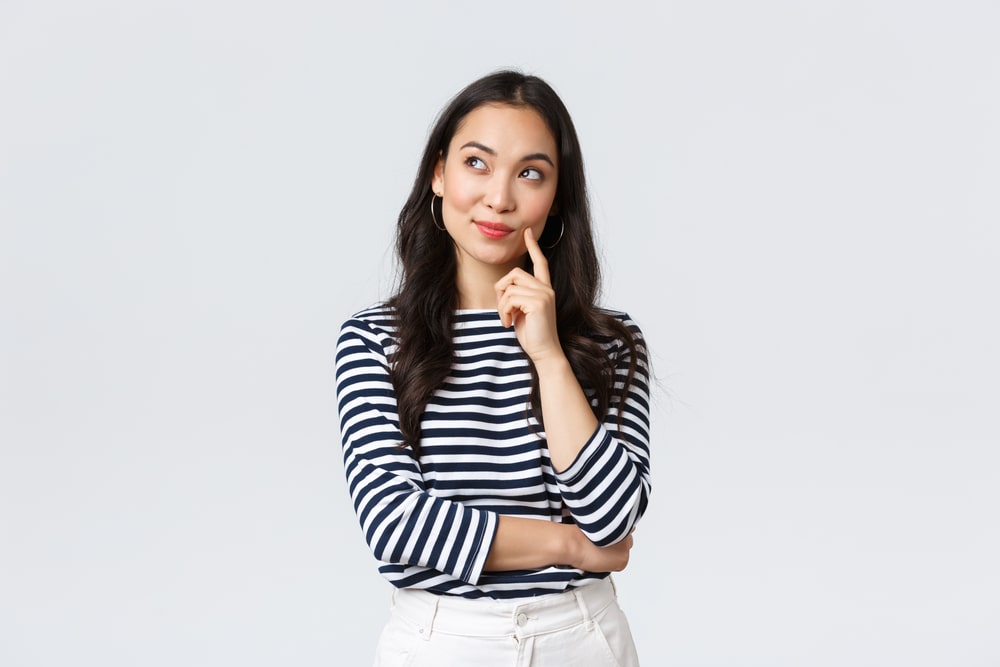 So, without further ado, we would like to present you our step-by-step guide on how to ask for a raise:
#1 Do salary research and determine the market value for your job title
The competitive value of any job usually falls within a certain salary range.
To find accurate salary data for your job, you should research salaries in your industry and for your job title. This way, you can find out the national salary trend for your role and then continue your research: What salary is standard in your state and city?
Education and experience have a big impact on pay ranges.
This means that you also need to pay attention to how your salary compares to other factors. Like this, you will definitely be able to gain a solid understanding of the financial value of your work.
💡 Tip: If you don't find any pay ranges for your position, you can also take the ones of similar jobs into consideration.
#2 Prepare evidence of your current performance
Now it's time for an honest self-assessment.
The best way to do this is to keep a detailed record of past and current accomplishments throughout your career path. Pay special attention to stating facts and figures, because nothing speaks louder than numbers.
Go through the following questions and create a list of talking points:
How has your department directly benefited from your work in the last few months?
Has your team helped increase sales recently?
Did you win any new customers?
Were you involved in an important project?
When have you received positive feedback?
💡 Tip: Write down what the feedback was about and be sure to record any positive trends!
📝 Note: Your list should detail any tangible achievements that prove why you are worth the extra money you are asking for.
#3 Reflect on what you will bring to your company in the future
You deserve your salary increase.
After all, you have shown what added value you have brought to your employer – so far. But is that enough? We say it's better to go into salary negotiations over-prepared than not prepared enough!
Therefore, you should definitely also think about what you want to achieve in the long term and how you want to support your company even better in the future:
How do you want to develop within the company?
What special tasks or responsibilities will come your way?
The big picture: Where do you want your career to head overall?
#4 Think about what your employer will get out of giving you a pay raise
What's in it for your boss?
Put yourself in your employer's shoes:
Would the raise prevent you from leaving the company and thus avoid a lengthy application process for your employer?
What are your supervisor's priorities?
What does success look like within your organization?
Not sure how to approach these questions? One way to learn more about your boss's goals is to first have a career-only conversation. In this meeting, there is no need to mention salary at all. This definitely takes some pressure off and may help you enter the conversation feeling at ease.
After all, isn't it often the case that important questions and remarks only occur to us in a state of focused composure?
📝 Note: Most managers will also consider the date of your last raise.
#5 Ensure that the time to ask for a raise is right
It all comes down to timing.
So make sure you're paying attention to what's happening across the company before you schedule your salary talk with your boss.
📝 Note: If there is or has been a hiring freeze or recent layoffs, it is definitely not a good time to ask for a raise.
That being said, you should especially consider the time of year! After all, many companies have specific periods in the fiscal year where they tackle such things (for example, during their annual review). If you already know this, you should start your negotiations with about 3 months' notice.
It's therefore best to arrange the meeting with your supervisor a few weeks or even months before your annual performance review.
#6 Specify an actual number
Now it's time to set a concrete salary figure.
During negotiations, you will probably be asked what salary you are aiming for. This is because most human resources managers will want to know how you value yourself.
You should therefore prepare a good answer to this question. Your figure should be based on your research and also take into account all of your prior considerations.
📝 Note: Bear in mind that you will probably lose 10% or even more of your targeted money in the salary negotiation!
#7 Practice before asking for a raise
To feel confident, rehearse the conversation.
💡 Tip: Use the information you researched as evidence of why it makes sense for you to get the raise you are asking for, and go into the meeting knowing that you deserve it. That way, you can pitch your request with even more vigor.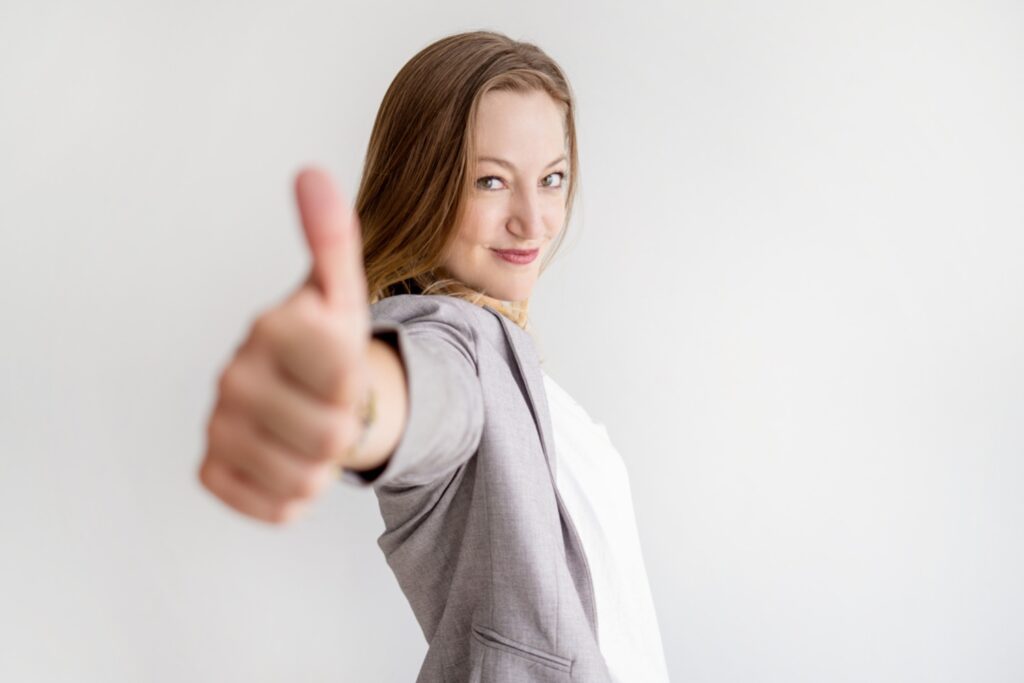 With this in mind, your own script could look something like this:
Example script
"Thank you for meeting me today.
I am looking forward to further developing my duties and working towards important company goals. Therefore, I would like to discuss my compensation with you.
A raise of 17% percent is adequate. This is based on my research, which included looking at industry averages for my job title and considering my tenure, years of experience and skills.
In addition, since my last pay adjustment, I have worked on several projects that have significantly benefited the company. Based on these accomplishments, I am qualified for a compensation increase."
How to ask for a raise: Sample letter
In case you are preparing an email to send out to your supervisor, take a closer look at this example letter. It may give you important hints on what to include in your own!
Sample template: Letter requesting pay increase
Dear Ms. Jameson,
The positive feedback I have received in our regular meetings has encouraged me to do some salary research. Based on individuals in similar positions and performing comparable duties, I have determined that an 18% annual compensation increase is in line with my skills.
As my 5-year anniversary is also approaching, I would like to request a review of my salary. During my time with ABC Company, I have taken on additional responsibilities and achieved success in multiple arenas, including the following:
Assumed leadership of Project XY.
Improved efficiencies that resulted in $10,000 in savings for the company.
Enhanced my SEO skills and expertise.
Beyond my skills in this role, I have also proven excellent abilities and knowledge on Project XX.
Considering the regional differences, the above salary increase would bring my compensation closer to these salary benchmarks.
Thank you for your consideration. I would like to meet with you to discuss my request and the company's requirements.
Please let me know if you are available for a brief conversation.
Sincerely,
Jacky Jeffrey
Tips on what to do if your raise request is denied
Asking for a raise is hard enough, but what if your request for more money is denied?
If your current salary can't be raised for now, you could ask for other benefits, such as more vacation days or the opportunity to work remotely. If that doesn't work either, we have an important tip for you:
Don't stop talking to your boss.
Keep it up by scheduling a new face-to-face meeting in a few months, where you'll talk primarily about your future goals at the company and how you can grow. This, of course, would also benefit your manager and your overall performance.
How to ask for a raise: Concluding remarks
You know that you deserve more money.
That said, it's not easy to ask your employer for a raise. However, if you've accomplished a lot in the past year, taken on more responsibilities, or received an outstanding performance review, you definitely owe it to yourself to talk to your supervisor about a bump in pay or generally re-negotiating salary.
After all, your hard work should be reflected in your bank account!
To help you get closer to your desired compensation, we have a few concluding tips in store for you:
Be specific about the date you want your new salary to start accruing as well as any other relevant information.
If you can prove that you researched the average pay rate, it shows your supervisor that your salary request is supported by real data and not your own estimate.
Don't feel concerned if you don't get an immediate answer. Your manager may need to discuss the request with other supervisors to see if the additional budget can be granted. In fact, they will probably first have to review aspects like salary data, the market rate, and labor costs.
Last but not least, you should also consider the current pay raise practices in your company. If the salary increase is usually given on the first of the year, you should approach your employer in fall and not in the middle of summer.
💡 Tip: Read on if you've recently taken on more responsibility at your current employer but are still drawing the same pay, and how to deal with it! If you generally want to learn more about income in any job, take a look at our guide "Money & Salary".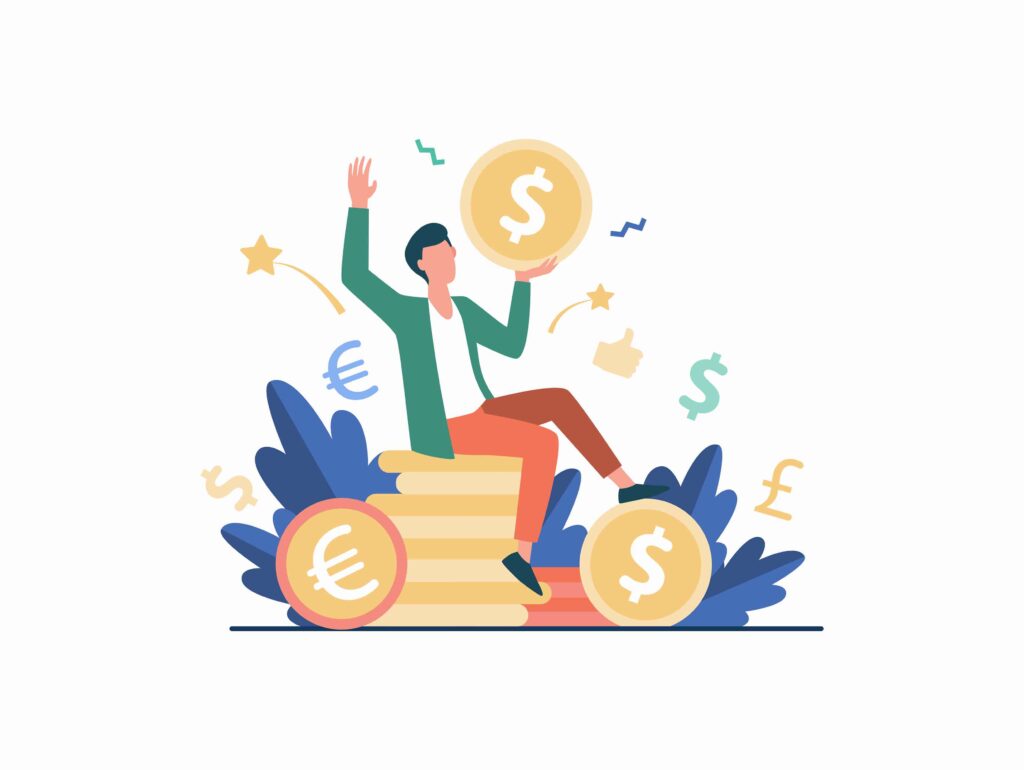 How to ask for a raise – FAQ
What is an appropriate amount to ask for a raise?
Before you make a new salary request, take a close look at market data and research salary information for your position. Find out what the usual pay increases are and then go from there.
What words should you use when asking for a raise?
Use clear but polite language. This means you are not talking about "more pay", for example, but about a "salary adjustment".
What are good reasons to ask for a salary increase?
1️⃣ You have received a very good performance review. 2️⃣ You have taken on more responsibility in your job. 3️⃣ You have received a promotion.
When is the best time to ask for a raise?
A smart time to ask for a raise is when your work is going well, your supervisor is in a good mood (maybe the company just made a big win?) and you've been in your current position for at least six months.