Best ways to proactively shape your career by taking on new tasks
Additional responsibilities will prepare you for the next stage in your career.
You have been in your current position for some time and have mastered your job responsibilities. You might also be considering to ask for a promotion or some additional employee benefits. In any case you have come to realize that just doing your job does not feel fulfilling enough.
You are ready to take full control over your professional life and ask for more responsibility at work. But you are unsure how to make the first step. We got you covered! We have prepared a list of proven ways how to tackle this matter and things you should consider beforehand.
5 ways to step up
No matter what role or position you are in, there are almost certainly a number of possibilities you can leverage to gain more responsibility and strengthen your value as a professional. In the process you will definitely gain invaluable skills and experiences, be it hard skills or soft skills, learn more about the business and get to work with colleagues throughout your company.
In addition, the more responsibilities you are entrusted with, the better your chances for a faster promotion or pay raise will be.
The advantages are crystal clear, so let's take a closer look at the most proven strategies on how to ask for more responsibility at work!
#1 Talk to your manager
Probably the easiest approach and something you need to do anyhow is to have an open and honest conversation with your manager about your mutual expectations and your individual career goals. In larger organizations there are established processes, such as annual performance review, that set the frame for such conversations.
How to start…
1️⃣ If your company has established a framework for discussions about goals and performance, use the process cycle to address your growth and development plans to your manager and ideally set the targets together. If you work for a smaller organization, you might need to be proactive and call your manager for the meeting. Tip: specify in the invite that you would like to discuss your performance and generally your motivations and aspirations to set the tone for the meeting and give your boss a chance to prepare.
2️⃣ Set some time for preparation. Use the time to self-reflect and speak to trusted colleagues, friends or family members.
3️⃣ Ask yourself and reflect:
What are my career ambitions?
What are my strengths – what am I particularly good at?
What kind of competencies I need to improve? What are my development areas?
What do I need from my manager to support my development? What development opportunities offered by the company I would like to use?
4️⃣ Propose 3-5 goals taking into account company strategy and your team priorities. Don't forget to think through KPIs or ways how to measure success.
The simple formula for goal-setting is a useful tool to ensure your goals are impact focused and measurable:
I will – so that – as measured by.
Example: I will sign a new contract for office supplies. So that we get equally good equipment at a better price. Measured by reduced spending on supplies by 15%.
#2 Help out your team members
Another obvious strategy to grow your impact is to talk to your more senior colleagues and offer them help. We can assure you, they will take you up on this offer and be incredibly grateful.
A perfect time to have this conversation would be a couple of weeks before your senior colleague is bound for vacation. A smart way to go about it, is to look for synergies between your responsibilities and additional tasks. If there is some overlap, offer your colleague to become her deputy specifically on such tasks.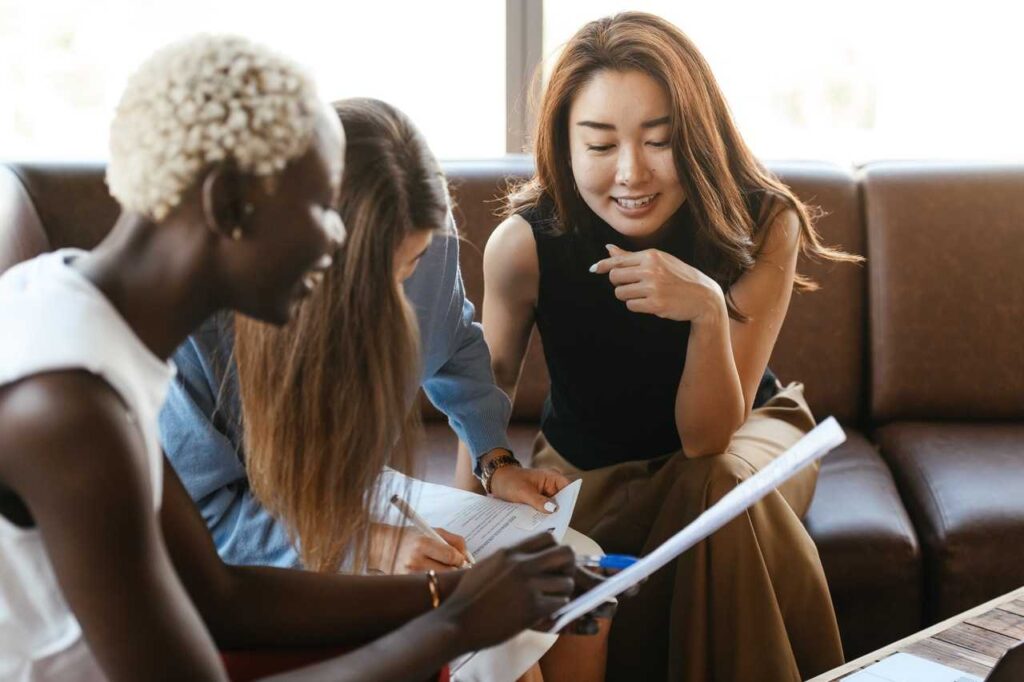 This way you will have more responsibility but not necessarily more work to do. As a bonus, you will demonstrate outstanding teamwork skills and empathy.
Be prepared that the tasks you performed as a deputy may evolve to your permanent responsibility at work. And don't forget to inform your boss about the added responsibilities and ask for her approval.
#3 Get involved in a cross-functional project
Collaboration is key to success! Collaboration in a cross-functional project is key to visibility not only with your boss but with the boss of your boss and beyond!
What are cross-functional projects? This is a practice of working on projects in teams of people from different functions. Normally, the project is run by a project manager and involves experts with diverse experience and knowledge from different levels of the organization.
This strategy has numerous benefits for you if you have career ambitions.
❇️ Firstly, you will have a great opportunity to meet co workers outside of your department and immediate team. And not simply co workers but the most knowledgeable and experienced colleagues your company has to offer.
❇️ Secondly, cross-functional projects are an outstanding platform for knowledge-sharing. You will get deep insights into the processes outside of your current role, learn new skills and gain better understanding of the business.
❇️ Lastly, research shows that cross-functional teams are big innovators. A cross-functional team is more likely to challenge status quo and develop new ideas, solutions or gain efficiency by streamlining processes.
❇️ Ultimately, having had experience in a cross-functional setting, you will have better exposure to new projects and potentially more leverage to decide which additional responsibilities you would like to take on.
💡 Tip: before volunteering give each business initiative and project a careful thought. Consider who will be the manager and the experts, what will your role be, what is your current workload, can it be beneficial for your boss and your department.
In the end, if you are to give it your full attention and contribute in a meaningful way, you need to be sure that you can not only manage your existing and new responsibilities but also have a high degree of certainty that this initiative will be a success, both for the business and you personally.
#4 Share your knowledge
This is one of the most fulfilling ways of growing more responsibility at work! The idea is for you to become a teacher and share your knowledge in any possible way, be it by creating online courses, organizing training modules for colleagues or support new joiners with onboarding.
Teaching is a catalyst for honing new skills, primarily soft skills, such as active listening, presentation skills, empathy. Surprisingly, while teaching you can even develop ideas about new products or workflow improvements.
Note that in some companies employees who perform such tasks get additional pay. Check with your supervisor or HR about the opportunities in your company.
#5 Use and create networking opportunities
How comfortable are you with networking? Do you find it nerve wracking or are you a networking guru?
If you are considering your next career steps, taking on new responsibilities might not be the only way to grow your value. In fact, you can engage in industry groups and expert communities, participate in conferences and webinars, blog or write articles. All using your expertise and business acumen.
Beforehand you need to consider your current workload and get approval of your supervisor. If you are wondering how to convince your boss that the added responsibilities and more work are beneficial for the company, focus on the following advantages:
knowledge-sharing,
access to best practices,
benchmarking your performance to industry leaders,
common positioning for lobbying.
These points will demonstrate to your manager that she can expect added value from your networking activities.
The benefits for your personal development are clear-cut and hard to underestimate. In addition, if you ever consider changing jobs, with a large network you will have better chances to land a good offer.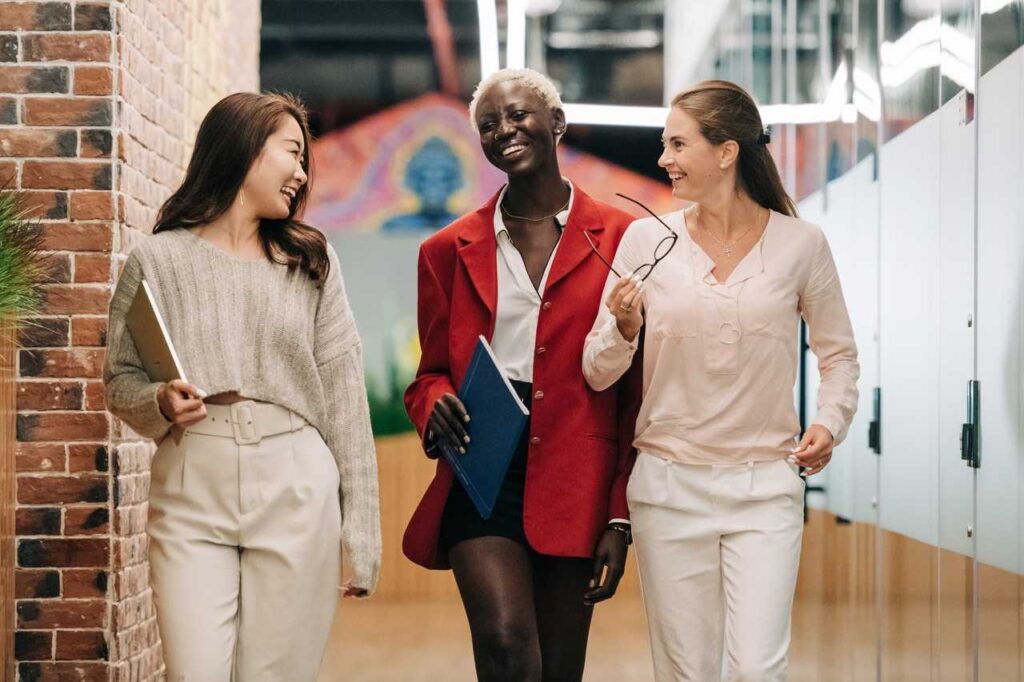 Things to consider before taking action
Choose the timing carefully
The timing of the meeting can have an impact on the whole process. So avoid the basic mistakes:
If possible, the meeting should be scheduled by the manager. If you organize the meeting, make sure that your boss is not under pressure or has a challenging time with other priorities.
Don't schedule the meeting too late in the evening or during the lunch break.
Avoid scheduling the meeting on Friday evening.
If your manager has any time-blocking preferences, take those into account.
State in the invite that your boss is free to change the timing of the meeting, if required.
Set the meeting expectations in the invite by stating that you would like to discuss your responsibility scope and focus on your development.
Be prepared
It is never enough to stress the importance of good preparation in everything related to your career.
For your development dialogue with your supervisor, make sure that you come in with a proposal. As a minimum, you should have a good understanding of what new responsibilities you would be interested in, in case your manager does not agree with your proposal.
Consider the long-term implications
Asking for more responsibilities is probably not your end goal, right? There is a high chance that what you are indeed after is either advance your career or get a pay raise. We recommend that you speak openly and honestly about your motivations with your manager, at least to avoid a situation where you get more responsibility but keep the same pay. Knowing your career goals will help you to keep focus in challenging times.
You now have a good overview of different strategies on how to kick off a conversation about your responsibilities. With this guidance and tips, it is now up to you to decide how you want to structure this process.